This week has been anything but short of entertaining. We started off with a sleep-in on Monday morning in attempts to rejuvenate our minds after a late night watching the Super Bowl until 4am our time. However, once we all did manage to crawl out of bed, we were greeted by freshly cooked pancakes courtesy of our pancake master, Annie.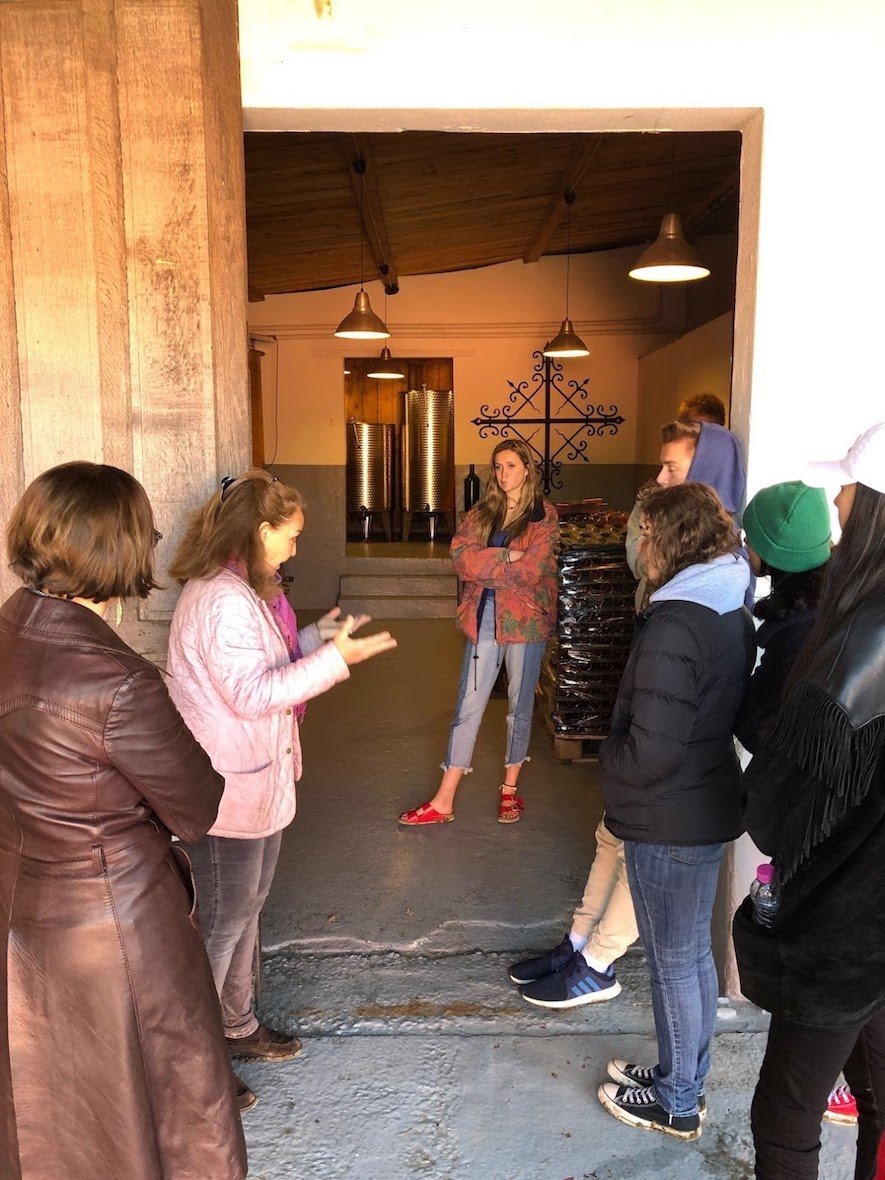 Tuesday we were treated to an educational tour and wine tasting of Tina and Benoît's vineyard - Chateau Blanquefort. Tina and Benoît are longtime friends of Dave and Jen, and it is clear why they've kept them around for so long. It is always good to have friends that are willing to share their homemade wine, mayo, and jams fit for the gods. We all scattered around their property to paint when some of us were approached by two little french children that turned out to be the neighbors. Although none of us could understand one another, we had fun attempting translations and trying to explain what we were doing in their backyard.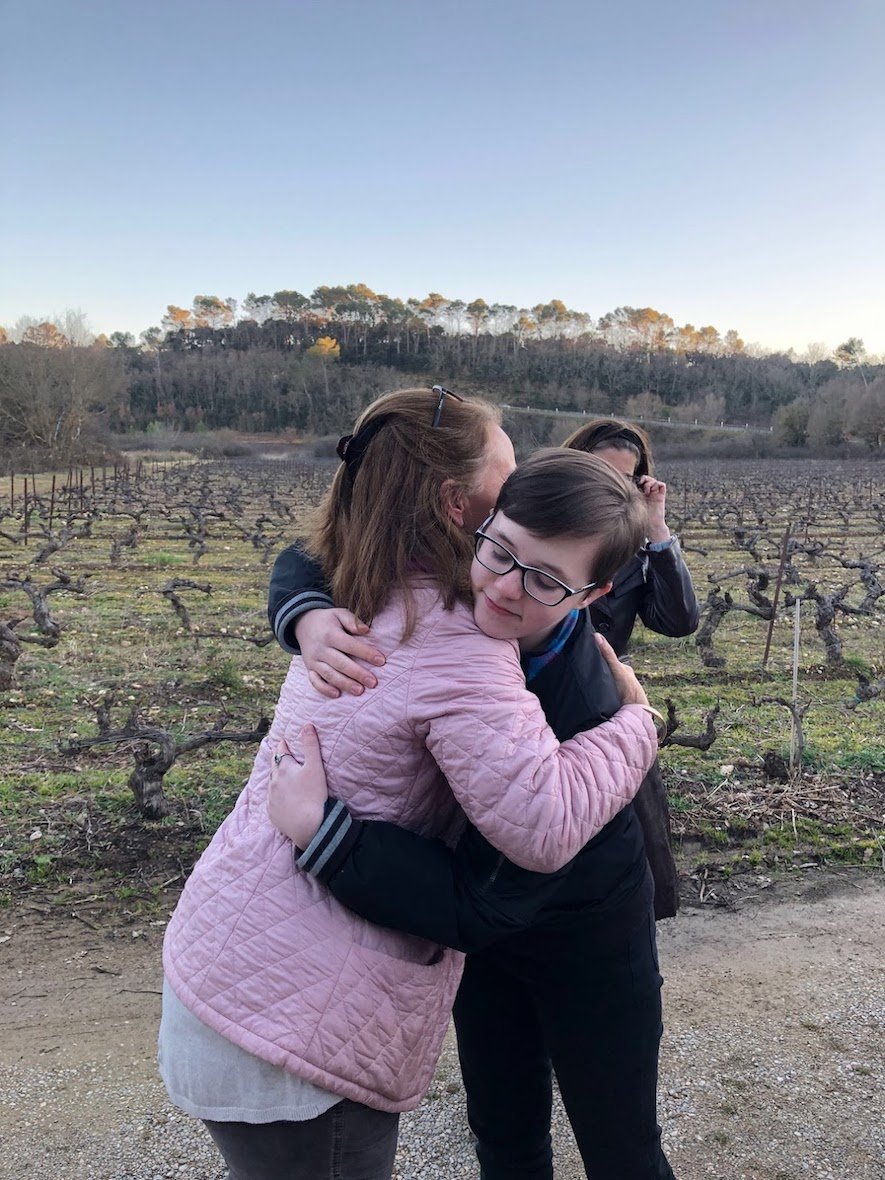 Wednesday was a painting excursion to a hilltop with a view of the Alps where we picnicked and napped in the sun, appreciating the contrast in climates between the peak we were on and the ones we were painting. Thursday was a typical school day, a class with Dave in the house, a bus ride into town for class with Jen in a cafe, and then free time to explore, eat good food, and be merry.
Friday we adventured out to an old city - Les Baux, where half of the buildings were built into the side of the mountain it was located atop. We ran around the quiet town indulging in the candy shops and moseying down the ancient paths before driving to a picnic spot with a view of the town's incredible skyline amidst the mountaintops.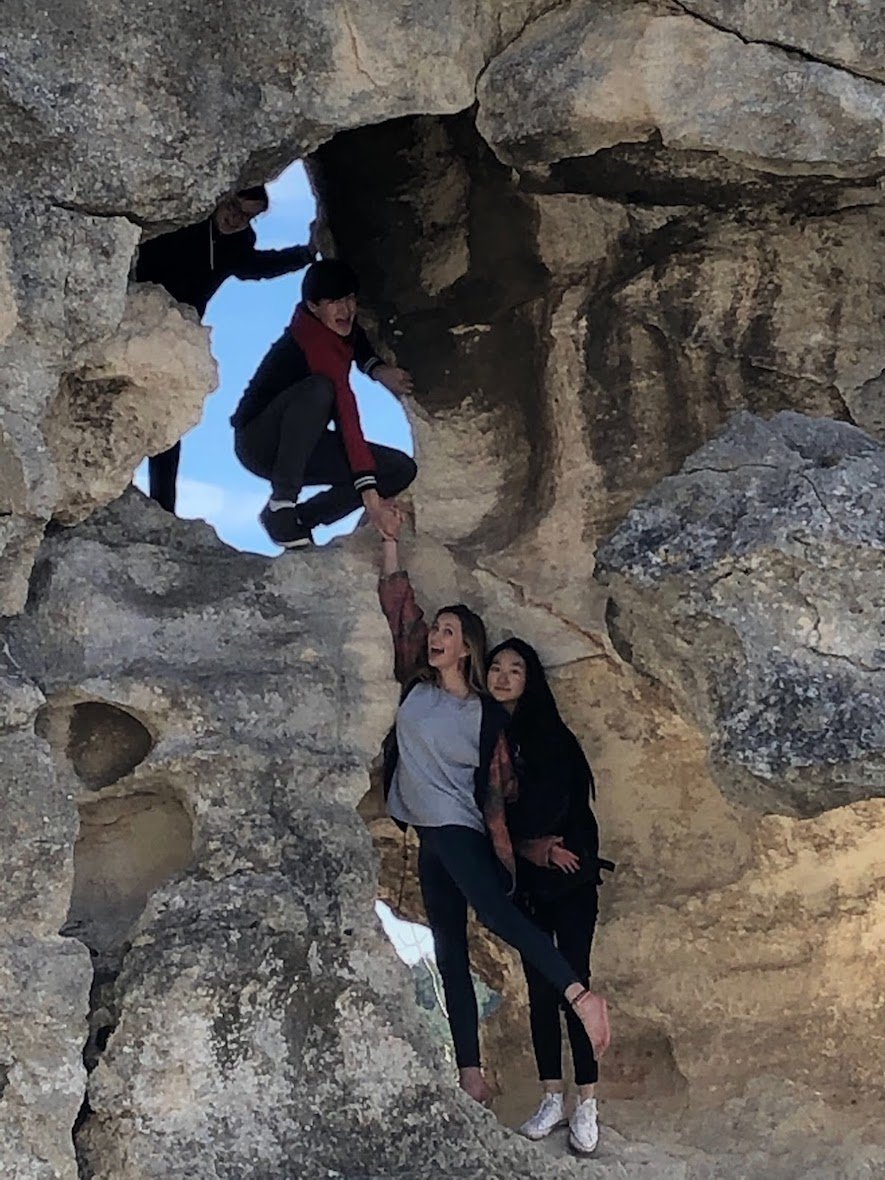 After our picnic we started on our drive, but not before being intrigued by an intricate natural rock formation which we promptly pulled over to inspect and climb.
Once we were finished, we headed to Saint Paul de Mausole, the hospital where Vincent van Gogh spent a year of his life. We toured his room and the gardens outside, enjoying the view that was the inspiration for his painting, Starry Night.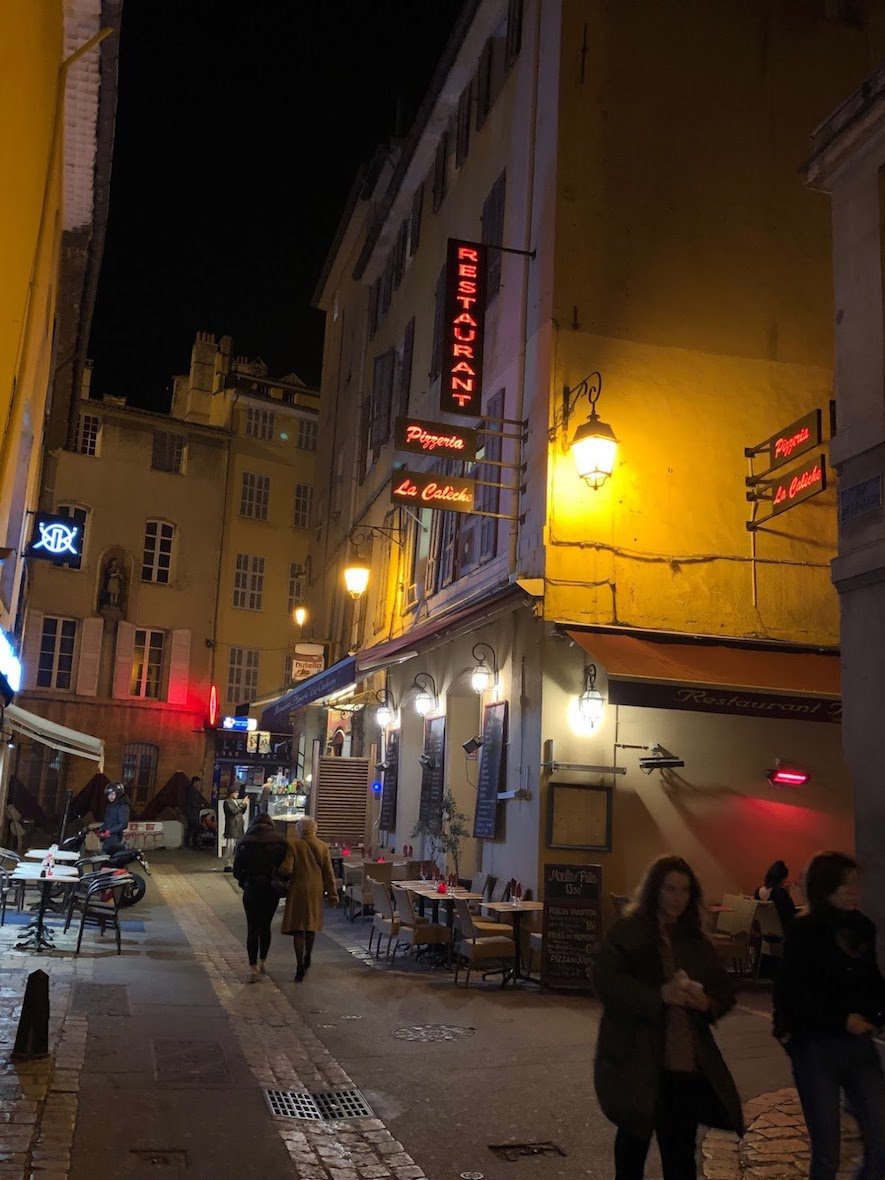 Saturday night we played a little dress up and hit the town to catch a movie in our slippers, nightgowns, furry vests, fishnet stockings, spandex, and smeared lipstick. We never cease to enjoy our spontaneous days in France. Nevertheless, we're all looking forward to packing our bags tonight for our journey tomorrow into Madrid.
Caitlyn '19