The brain child of former faculty member and trustee, John Pendleton, the Hays Speaking Prize has been a right of passage for all sophomore American Literature students at Proctor over the past 20 years. Founded to honor the gifted orator and former board member Bill Hays, the speaking contests affords each student the ability to embark on the speech writing process and explore personal journeys, influential moments, or social commentary. As finalists from the Class of 2022 ready themselves to deliver their speeches at tonight's Hays Speaking Prize, we catch up with Hays Speaking Prize winners of the past!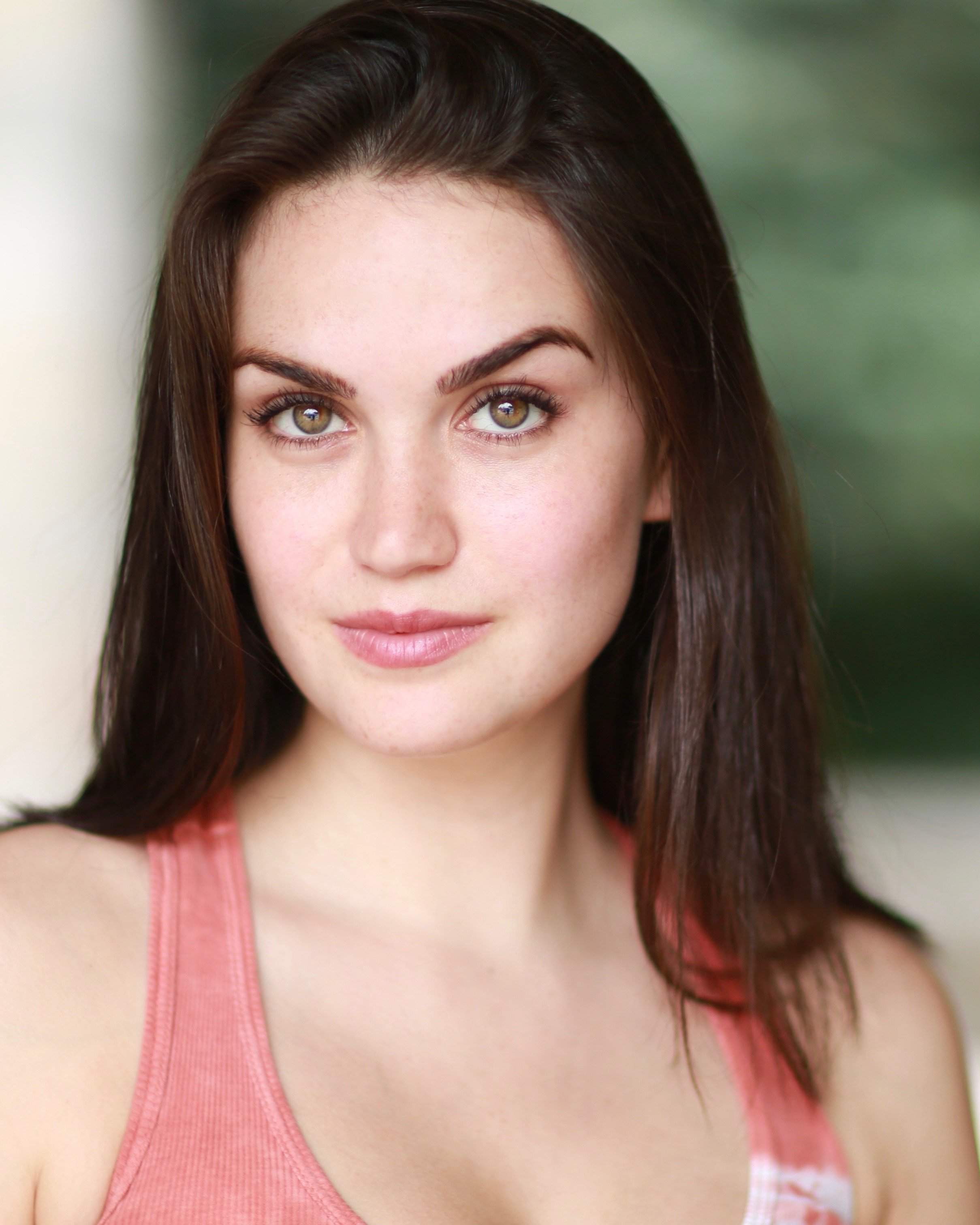 Georgia (Warner) Freed '07
Now a professional actor working alongside the likes of Alec Baldwin, Annette Bening, James Franco, Elisabeth Moss, and countless others on Broadway, off-Broadway, and in dozens of wonderful regional productions, as well as in TV shows, indie films, web series, music videos, commercials, world premieres, and even in a popular video game, for which she provided the voice and motion capture for one of the characters, Georgia (Warner) Freed '07 has had plenty of opportunities to share her voice with the world. She reflects on the 2005 Hays Speaking Prize, "I spoke out in strong support of marriage equality for same-sex couples. A little more than 10 years later, gay marriage was legalized nation-wide! I'm not saying this was because of my speech, but… (just kidding.) I currently run a private coaching studio and teach audition technique workshops in NYC, and moonlight as an arts & culture journalist for The Independent newspaper." Georgia adds, "As I was voted 'most opinionated' in the Proctor Yearbook, it's no surprise that my latest article is an opinion piece: a 'review' of the Cats movie, which you can find by googling "Cats Atrophy" and my name, Georgia Warner. (I think Tom Eslick would be pleased.) I'm very grateful to Proctor for encouraging me to follow my dreams, and for showing me how to put in the work needed to reach those dreams. I'm so proud to have gone to a school willing to support and celebrate such a politically charged and polarizing speech as mine was; boldly affirming that Proctor stands on the side of equality, integrity, and progress. My deepest congratulations to all of this year's Hays Speaking Prize participants! May you enjoy the rest of your time at Proctor as much as I did, and may you continue to make your creative voices heard always."
Lindsay Webster '08
After attending Mount Holyoke and Hobart & William Smith Colleges, Lindsay '08 moved to Columbus, Ohio for a service term with Americorps in 2013. She has since returned to her hometown on Martha's Vineyard and is presently the Membership Coordinator for the local YMCA. She reflects on her Hays Speech, "I remember my two best friends tied for 2nd that year, which was fantastic, and that while my speech was very personal, Peter Southworth supported me to infinity and beyond as I worked to deliver it. He met with me outside of class to go over edits and review and practice, and for that I am eternally grateful to him."
Daniel Loehr '09
Currently a law clerk to a federal judge and a graduate of Middlebury College and Columbia Law School, Daniel notes, "I think I was aided my year because I had a bad cold which gave my voice a temporary, but maybe charming, low raspiness. I also remember that I practiced every morning in the shower for a few days before the event. The only other memory I have is that I thought Jaguar Sasmito's speech was great and thought that he should've won!"
Cortland Begor '14
A graduate of Dartmouth College where he majored in Environmental Studies with a focus in Economics and a minor in Entrepreneurship, Cortland '14 was heavily involved in the Dartmouth Entrepreneurship Network (DEN), played on the Men's Lacrosse Team (for a few months), and was involved in the Psi Upsilon Fraternity. Since graduating from Dartmouth, Cortland has been living in Boston where he is working for a commercial real estate firm (JLL) on their capital markets team. He reflects on the 2012 Hays Speaking Prize, "The Hays Speech was one of the most impactful, nerve-racking and enriching memories of my time at Proctor. The Hays is a very unique experience to Proctor, and more importantly, to a sophomore in high school; it is one that pushes you outside of your comfort zone and challenges you to share emotional, personal and extravagant stories that have played a pivotal role in your life. As sophomores, we dreaded the process, but as graduates we look back on it, winner or not, as one of the most impactful experiences of our high school years. While the lead-up and actual speech are both a bit of a blur to me – honestly think I might have blacked out for it – the Hays is something that has stuck with me ever since I presented, not only for lessons I learned in public speaking, but most importantly for the story I was able to share and still have with me today."
Alex Van Raalte '15
A senior at the University of Vermont majoring in Natural Resource Ecology and minoring in Forestry, Alex '15 has spent the past few summers with Appalachian Mountain Club working in the backcountry huts of the White Mountain National Forest. Alex was inspired to work for the AMC during a Project Period led by Brooks Bicknell and Matt Mackenzie that went on a winter mountaineering course to the top of Mount Washington. He reflects on his Hays Speaking Prize experience, "The most memorable part of my Hays experience came when the night was over and I was back in my dorm. My dorm parent, Brad Hardie, was not able to attend the speeches and asked if he could hear it, so I ended up giving my speech a second time. When I was finished, I can remember being so exhausted that I slept like a rock immediately after. It definitely had to do with all the nervous excitement and anticipation leading up and culminating on that night."
Kiara Vazquez '18
Currently attending Middlebury college and double majoring in Economics and Spanish while also a member of the women's ice hockey team, Kiara '18 reflects on her experience with the Hays Speaking Prize. "I learned that Proctor was able to give me the utmost support in a time of great vulnerability- something I didn't know could transpire from feelings of being different and weak. Proctor was such a special place for me, and it allowed me to feel secure and comfortable talking about my relationship with my father with others. It has helped me understand who I am and to be ok with my relationship with my father. Watching the Hays Speaking Prize each year during my time at Proctor, I was always amazed by the strength present in the room from the speakers. I feel so lucky to have been a part of this tradition and am so happy that others get to continue to present vulnerability while gaining a continued amount of support to back them."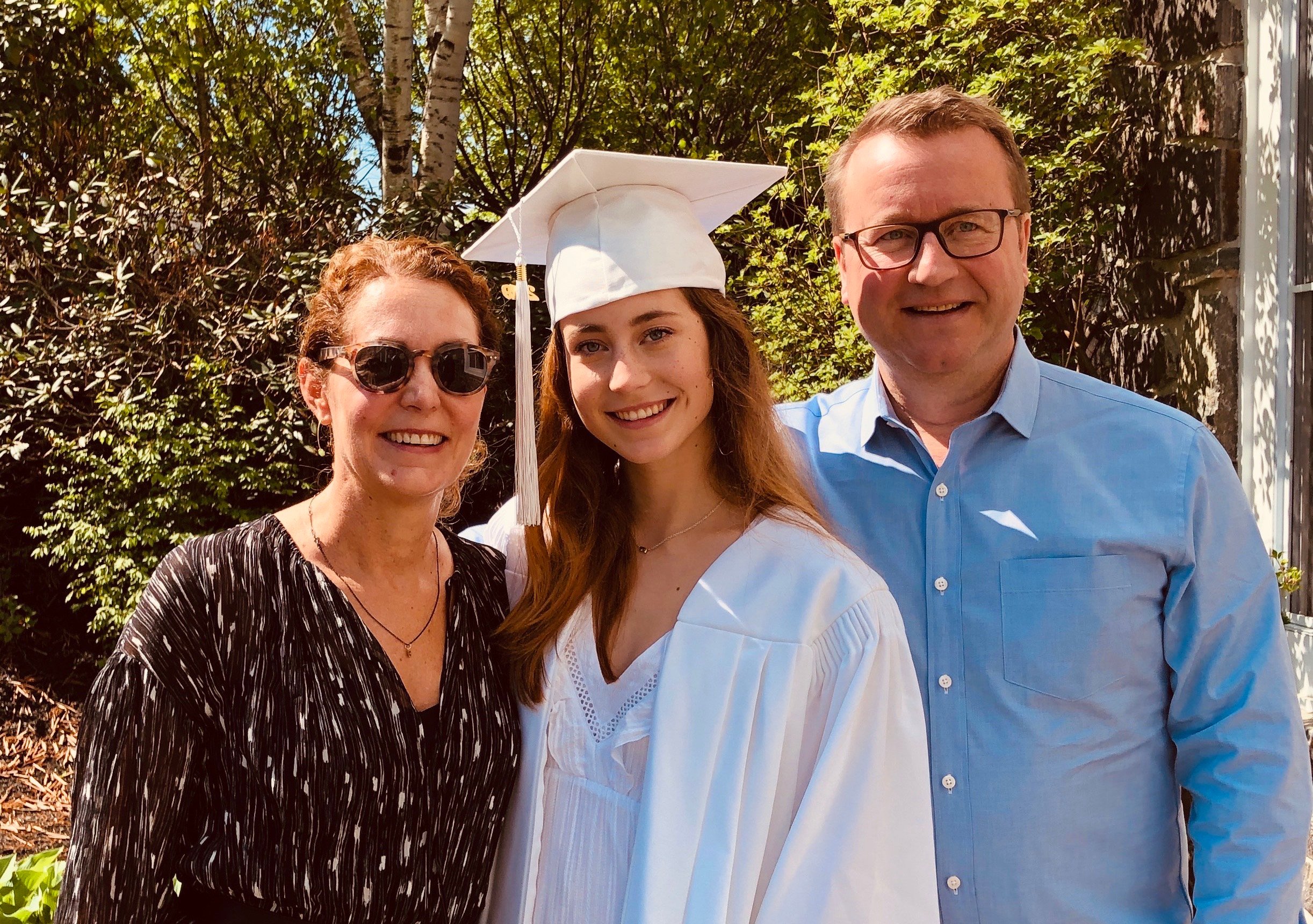 Olivia Clark '19
Currently attending the University of Colorado Boulder and planning on pursuing a degree in studio art with a minor in environmental studies, Olivia '19 is the most recent Proctor graduate to win the Hays Speaking Prize. She reflects on the process and emotions of the 2017 Hays Speaking Contest, "Something that I will always keep with me about the competition was the amazing writing, openness, and bravery of the other contestants. I truly feel the energy of that night cannot be matched or replicated because of how each student's words came alive and made a deep connection with every person in the audience. I will never forget how embracing and loving the Proctor community was after I read my speech. I didn't know what to expect from putting myself at that podium and telling my darkest secret, but I cannot imagine a place on this Earth more accepting and supportive that I would rather have shared my experiences with." Olivia adds, "Please give Tom Morgan and my advisor, Sarah Whitehead, a huge thank you and a hug from me as I am forever in their debt for the support and mentorship they have and continue to provide. I think of the Proctor community's selflessness and values frequently in my work today and I plan to carry them with me for the rest of my life. I am so incredibly grateful for being able to have attended this school and have the honor of winning the Hays Speaking Prize, which has led me to Colorado and to become the person I am so happy to be today. I wish everyone well and good luck to this year's contestants!"