Mountain Classroom entered the "final phase" of the term in New York before making their way to Vermont. During final phase students take full responsibility for their community culture and all logistics. Exams were held at a cabin over two miles from the trailhead at the Merck Forest and Farm Center. With academics over, the students headed off on a celebratory backpacking loop on the Long Trail.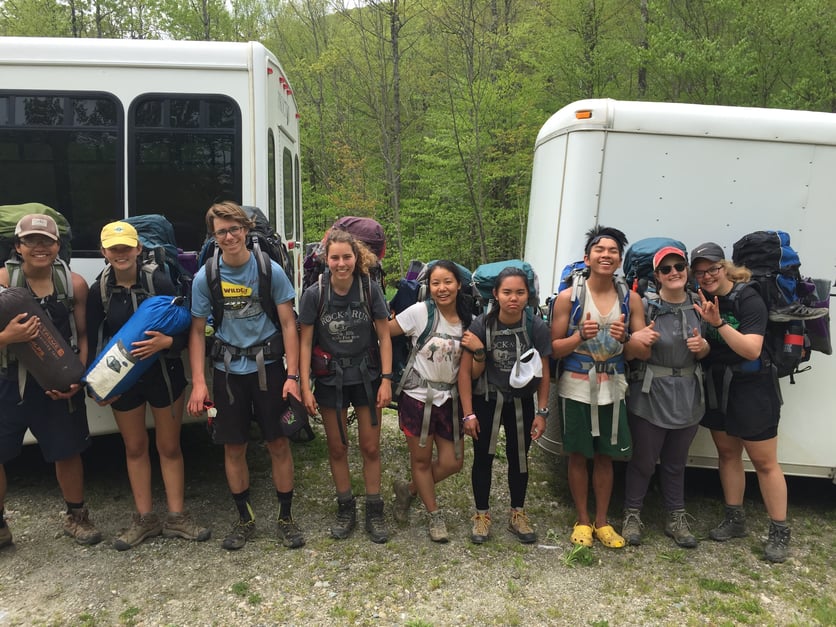 Chloe '17:
On Mountain Classroom we reflected, we wrote, debated, and discussed anything and everything. I have been trying since the first day to adequately describe our experiences. I have tried to describe the way an early morning feels, with bleary eyes, heavy footsteps, and sleepy grins. How on long bus rides the rock and sway of the bus lulls us in to a contented sleep, leaning on each other's shoulders.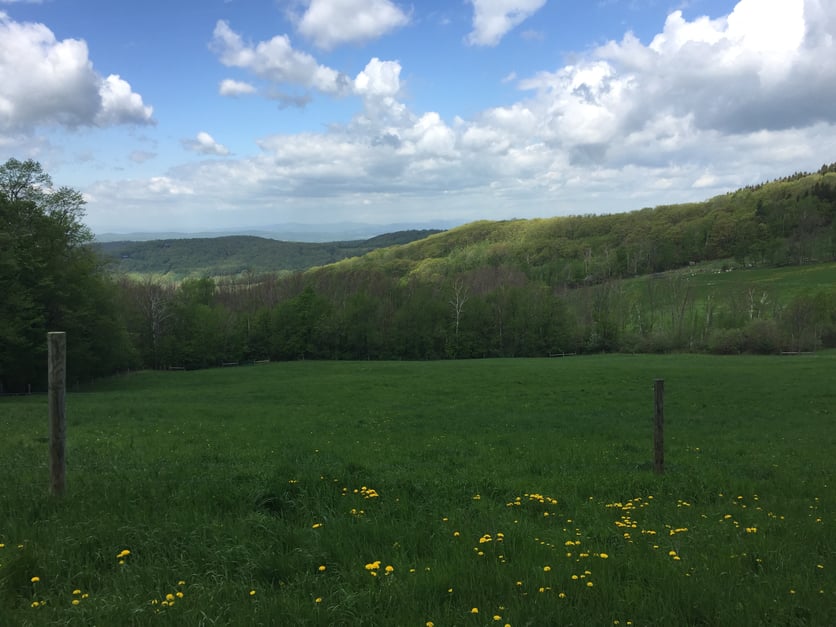 I have tried to describe the fullness of my experience: the terrifying exhilaration that comes with day after day of not recognizing the landscape around you, the quiet murmurs coming from a tent late at night, the smell of vinegar cleaning solution, the hissing of the stove, the flapping of the tent on windy nights, the quiet conversations and explosive laughter. How do I boil our experiences and emotions into a couple paragraphs?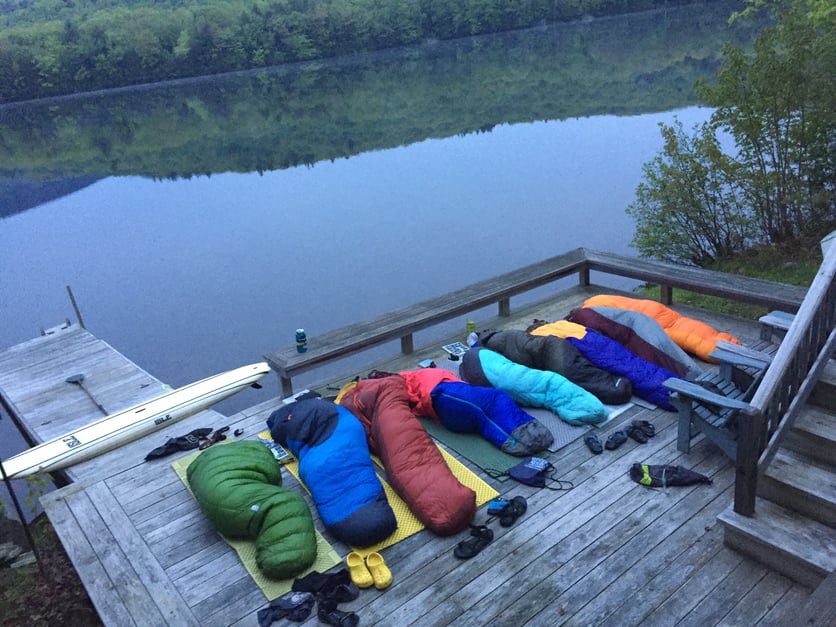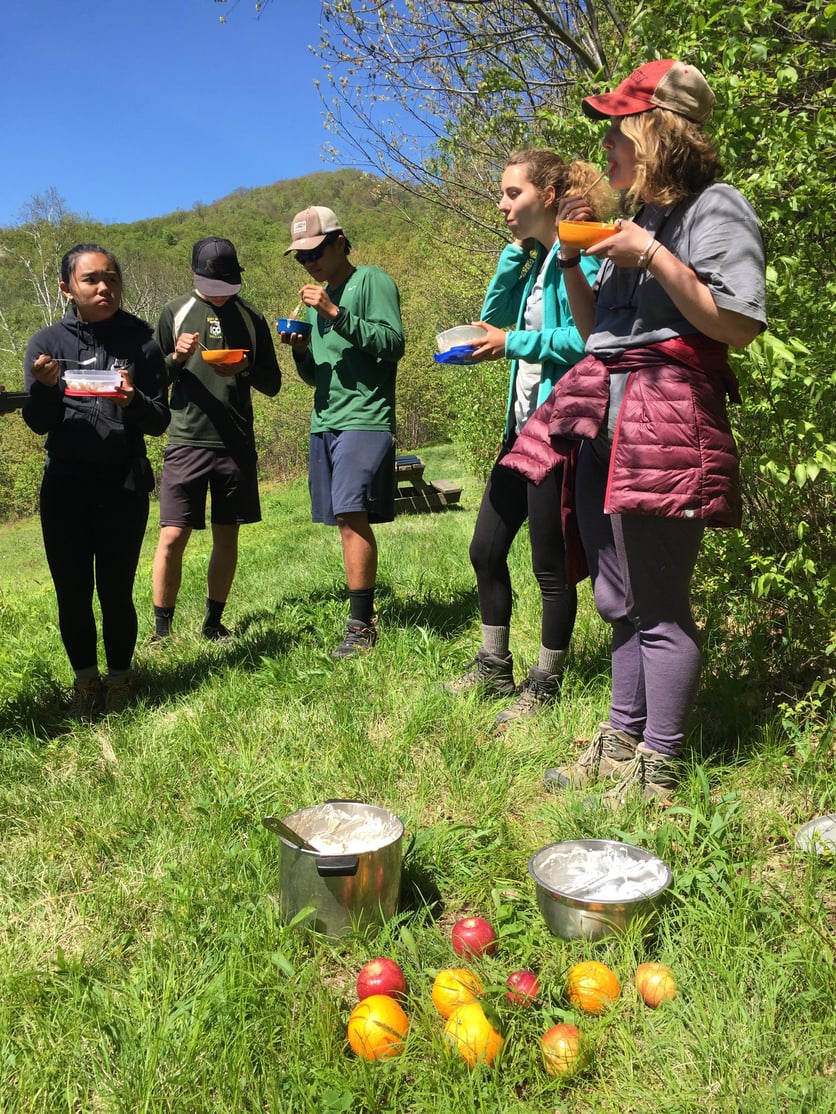 I admitted defeat while working on final exams. There is no way that I can spin words together to encapsulate the feeling I get on Mountain Classroom. How can I? There are no words that I know of to describe how close our little group became: the tears that were shared, the jokes traded back and forth, and the comfort of knowing you have people to depend on.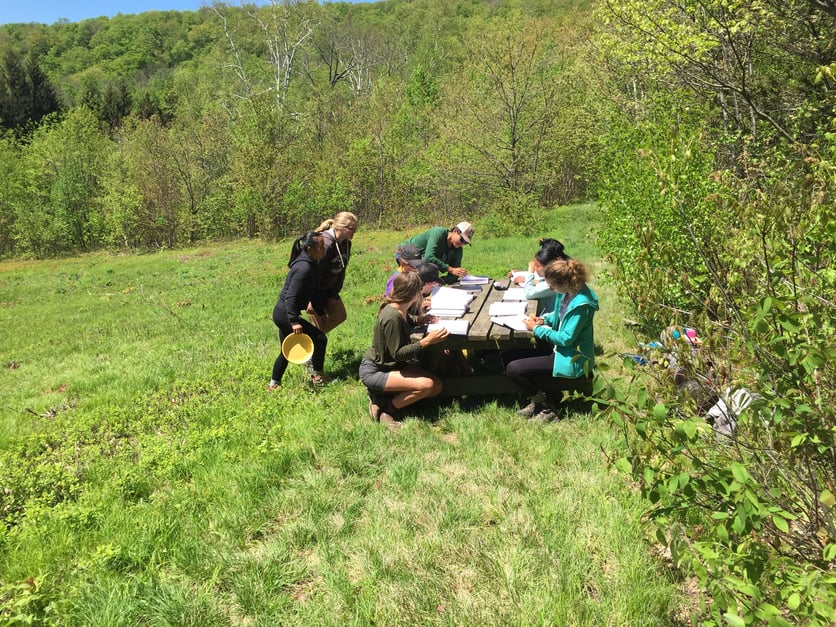 I am writing this on the way back to New Hampshire and I don't know how to end it. I suppose I don't want to. It would mark the end. And although it seems like it is coming to a shocking halt, I know that I will always have these memories of unexplainable bliss and unique experiences with the people that I now hold close to my heart.