Prospective families want to know about outcomes; what does Proctor's college matriculation list look like? What will the 'return' on our investment look like? After explaining the the gift of a Proctor education lies in the long-term relationships and lessons learned, and not solely in a college outcome, we share alumni stories like this one. Daniel Loehr '09 sucked the marrow out of his time at Proctor, knowing the experiences he had while at Proctor would shape his life's work.
A four year Proctor student, alongside two of his three siblings (Coco '07 and Lizey '08), Daniel played varsity soccer, took up residence in the ceramics studio in Slocumb Hall, studied off-campus on both Ocean Classroom (2007) and Mountain Classroom (2009), and took advantage of the entirety of Proctor's course offerings. But it was during the winter term of his senior year on Mountain Classroom that he was exposed to the injustices that surrounded immigration at the Mexican-American border. While visiting the Annunciation House, Daniel's heart and mind were opened to the role he could play pursuing justice in an unjust world. He reflects on his years at Proctor, "Proctor and its community helped me along my path in so many ways. Patrice taught me patience. Annie Mackenzie taught me to be accepting of myself. Mike taught me how to get through difficult days. Phil Goodnow taught me not to presume other people have answers. Adam Jones taught me how to look inwards for something peaceful when you need it, and he also introduced me to Annunciation House—the shelter that I volunteered at after I graduated—which itself has shaped my life. The gifts of Proctor are definitely with me every day."
Check out this interview with Daniel in Slocumb Hall circa 2009.
Following Proctor, Daniel deferred enrollment at Middlebury College for a semester and moved to El Paso, Texas where he lived and volunteered at Annunciation House, a shelter for undocumented immigrants. Once at Middlebury, he studied Political Science and Arabic, volunteering with Juntos Migrant Outreach and spending a summer in Tunis writing for the online English newspaper, TunisiaLive. He was awarded a Truman Scholarship in his junior year. After graduating from Middlebury in 2013, he moved to New York City to work with the Bronx Defenders as a criminal defense investigator before beginning law school at New York University in 2015 where he interned for the Civil Rights Division of the Department of Justice and the San Francisco Public Defender. At NYU, Daniel was a Root-Tilden-Kern Scholar and a Furman Scholar.
While every stop in his journey has shaped who he is and his work today, the semester of law school Daniel spent working with the Equal Justice Initiative in Montgomery, Alabama was perhaps the most impactful. During that semester, he worked to defend a man who was sentenced to death. He saw the real, raw impact this organization was able to have on individuals, and decided to return to the EJI after graduating from law school. "I chose to work with the Equal Justice Initiative because I believe we put too many people in prison for too long and I want to do what I can to make that stop. One way to do this is to zealously advocate for individuals in court, and I came to EJI in part because I believe they do a very good job at this."
At the Equal Justice Initiative, Daniel specializes in working on appeals for clients who have been sentenced to death. The process of writing an appeal is incredibly time intensive, but provides an opportunity for Daniel to meet clients on death row, conduct investigative work around the state and the country, dig into legal research, and then sit down to actually write the petition. When asked why he has devoted this chapter of his life to this challenging work, he shared, "Just as we must advocate for the underrepresented in court, so, too, must we, as a society, confront the American myths and narratives that have produced the harsh punishments that we have. I believe that long-held notions about white supremacy and black inferiority, and about people becoming irredeemable have made us, as just one example, the only country in the world to sentence our children to die in prison. EJI is committed to confronting these false and harmful narratives, and it is this commitment that drew me to the work."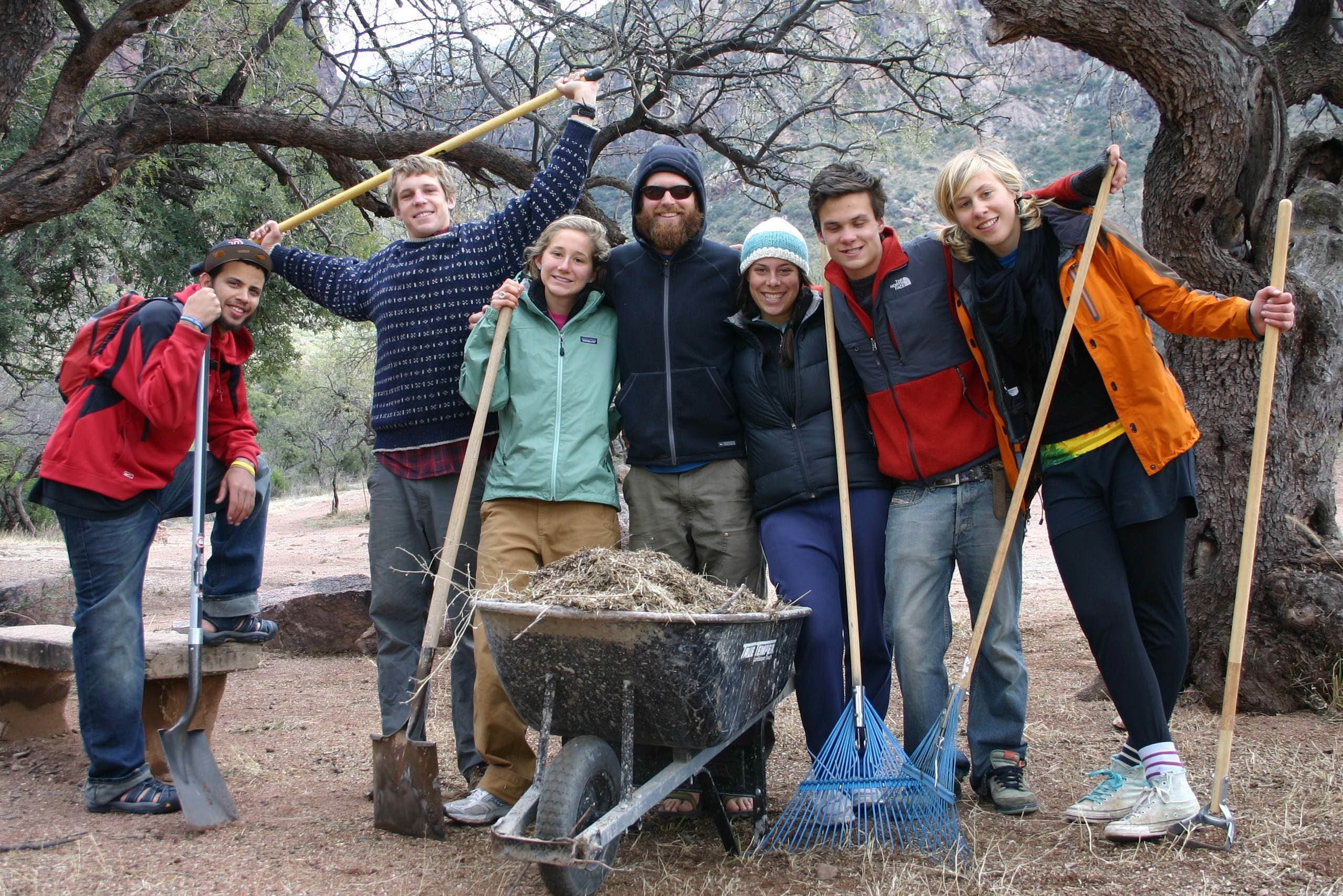 Daniel '09 on Mountain Classroom Winter 2009.
Throughout the course of this academic year, our community continues to come face to face with injustice. We are struggling, as every independent school should, to rationalize our tuition rates and the privilege on which our educational model rests within the context of the injustice that surrounds us. How can a school like Proctor help pursue a just world? How can we better break out of our privileged bubble, as Daniel has done, to impact those who need a champion?
Daniel shares his thoughts on this challenge, "I think that the folks at Proctor have a better sense of this than I, given that they are educators and I am not, so, I say the following with that in mind. For me, I have been changed by reading perspectives that are different than mine, and specifically reading authors with a different background than my own. I think significant progress can be made through syllabi, and thinking critically about what texts students are reading. But additionally, I think that Proctor has to model a commitment to justice as an institution, and making it more accessible to a broader range of individuals is perhaps the most important way to do that."
Above, Proctor's Winter 2019 Mountain Classroom group studies border issues at Annunciation House a decade after Daniel's group first visited the shelter for undocumented immigrants in El Paso, Texas.
We believe deeply that schools like Proctor should exist, that the relationships we develop and the work we do with our students lays a foundation for future impact, just as Daniel's work represents. We also believe our job is just beginning as a school, that our potential impact on the world around us is still in its infancy as we collectively seek to lean into the challenges of access and diversity of perspectives represented within the independent school community.