Each season brings with it a unique set of opportunities and challenges. Over the past ten weeks, athletes and coaches have worked tirelessly to help their teams become the best version of themselves they can be. Our athletic mission statement clearly emphasizes the journey, not just the results. While we are thrilled with the post-season ambitions for our football and boys' soccer teams, as well as the outstanding finishes in league competition for our mountain bikers, cross country runners, and crew team, we are most proud of the effort and commitment our students and coaches demonstrated each afternoon.
Thank you to all those who made this fall a success; including coaches, athletic department staff, parent volunteers, community supporters, our tech team for livestreaming hundreds of contests, and our students for representing Proctor so well every Wednesday and Saturday. Congratulations to those individual award winners recognized by teams Thursday evening, and to this year's Marvin Award winners: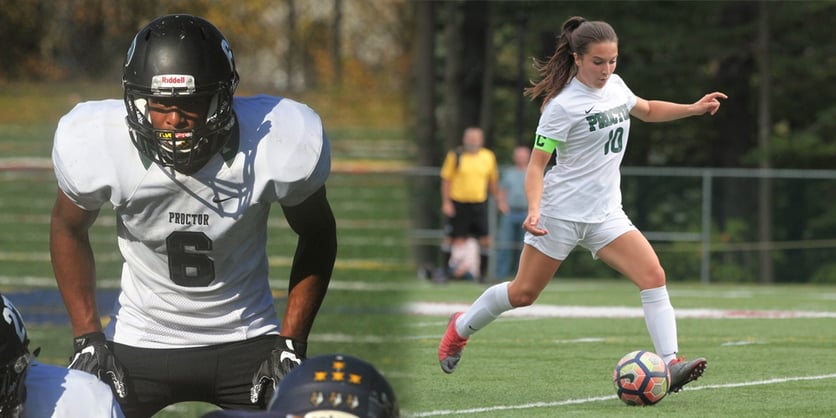 Ian Krishnan '18 - Varsity Football
Ian Krishnan is one of the finest all-round athletes we have coached. He is intelligent, calm, fun, intense and reliable. also possesses power, speed, quickness, and jumping ability. Throughout the season, Ian consistently changed games in our favor. Beyond the physical prowess, Ian brings honor and integrity to the sport of football. And his teammates respond to his steady leadership. During the season, opposing coaches frequently shared comments about the class Ian demonstrated during games. Of course, they also commented on his ability to acrobatically catch the seemingly uncatchable pass, or to blast through or around opposing players with a warrior's courage, or to kick a 47 yard field goal. As for Ian's coaches, we appreciated the contagious smile he would often flash on the field while saying: "That was fun. Let's do it again!" Ian is an impact player for Proctor football and we are honored to have this award winner on our team.
Hailey Makechnie '19 - Girls' Varsity Soccer
Hailey has made a significant impact on the varsity girls' soccer team this fall. Her natural abilities on the field, and her understanding of the game have served the team well. She immediately stepped into a leadership role as a captain and exceeded the expectations of her coaches. Her passion and drive to succeed have raised the level of play at practice and have contributed to the team's competitive success. Hailey loves the game of soccer and being a part of a team. As a result, she consistently evaluates her performance and identifies areas upon which to improve. She then strives to be better. Not solely for for her own sake, but for the benefit of the team. Hailey embodies the qualities outlined by the Marvin Award: leadership, sportsmanship, and ability. These attributes make her a vital part of the varsity girls' soccer team.
Individual Award Winners as recognized by teams:
BOYS' VARSITY SOCCER
*Awards to be released later.
BOYS' JV1 SOCCER
MOST VALUABLE PLAYER: Zach Webster '18
COACHES' AWARD: Colin Wojciechowski '21
BOYS' JV2 SOCCER
MOST IMPROVED PLAYER: Camden Fletcher '21
MOST VALUABLE PLAYER: Drew Hyland '21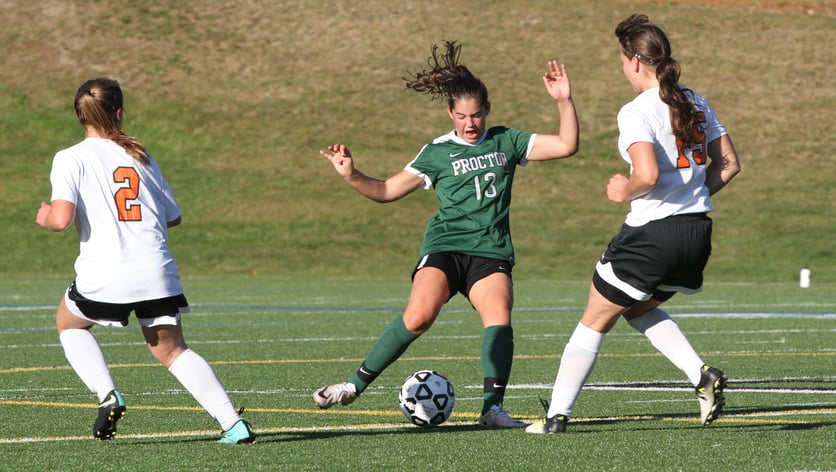 GIRLS' VARSITY SOCCER
COACHES' AWARD: Audrey Colgin '19, Vienna Marcus '20
GIRLS' JV SOCCER
COACHES' AWARD: AJ Horsley '20
MOST VALUABLE PLAYER: Katie Sullivan '20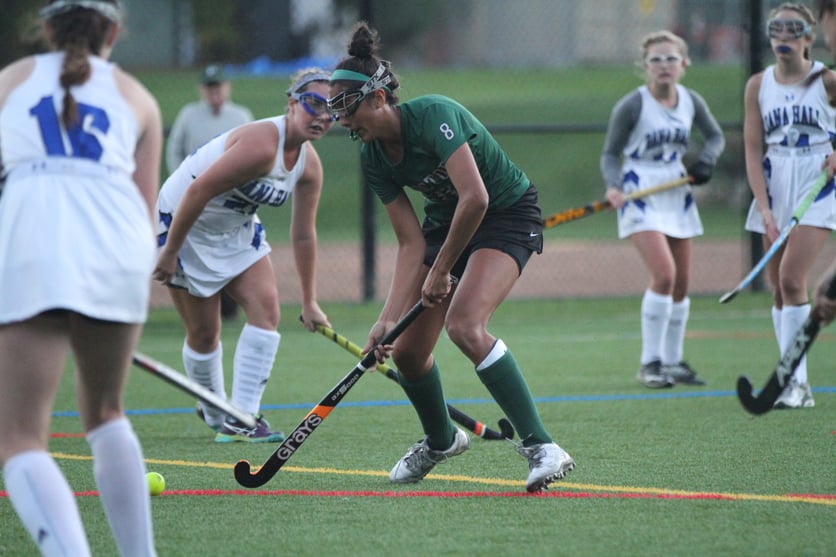 VARSITY FIELD HOCKEY
MOST VALUABLE PLAYER: Kiara Vazquez '18
MOST IMPROVED PLAYER: Chloe Makechnie '20
JV FIELD HOCKEY
PROCTOR SPIRIT AWARD: Liza O'Brien '21
MOST IMPROVED PLAYER: Kristen Gresla '20
VARSITY FOOTBALL
KENNETH HUDSON COACHES' AWARD: David Johnson '18
ARTHUR PRATT TEAMMATE AWARD: Lance Crate '18
JV FOOTBALL
JUNIOR VARSITY AWARD: Scott Witkos '20

VARSITY CROSS COUNTRY
MOST VALUABLE RUNNER: Jon Tilton '18
COACHES' AWARD: Ingrid Cole-Johnson '20
MOUNTAIN BIKING
COACHES' AWARD: Asher Whittemore '19, Dani Xu '18
MOST VALUABLE RIDER: Chris Golden '20, Kaia Schmid '21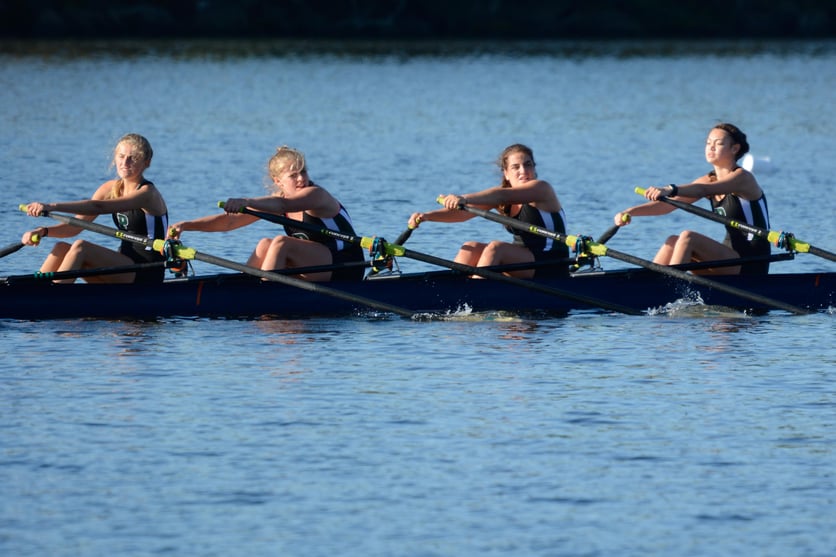 CREW
MVP: Sophie Lyras
Coaches' Award: Nate Dunbar, Maria del Carmen Gonzalez Aranguren