With over thirty afternoon activities and athletic teams available to Proctor students, it is hard to provide equal coverage to every team on campus. For a group of soccer diehards (some completely new to the sport) whose daily home on Emmons Field naturally keeps them out of the spotlight, we thought it was time to give Proctor's JV2 Soccer team the attention it deserves.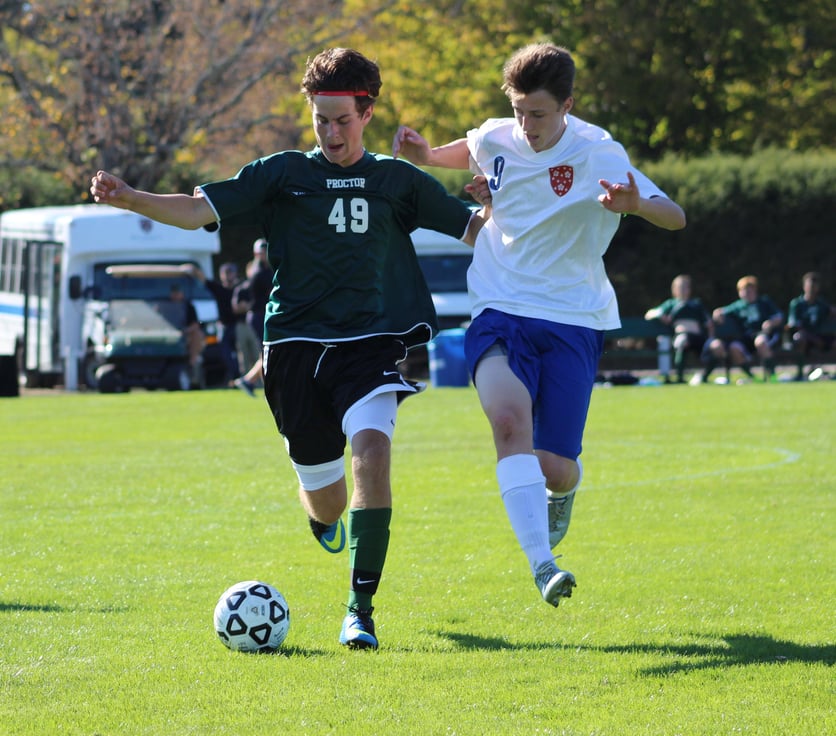 Photo credit: Mary Gettens '19
Sure, a combined 1-39-8 record since the beginning of the 2013 season may not represent a Lakes Region juggernaut, but this year's JV2 team feels it has something to teach other teams on campus. With a young roster filled with eleven newcomers to Proctor, this team has found the energy needed to find early season success, including a strong performance in the Cardigan Mountain Jamboree (winning three of four games), and we have seen a great level of engagement at practices each day. Most importantly, however, the culture on this team is one that elevates having fun and playing for the love of the game above all else.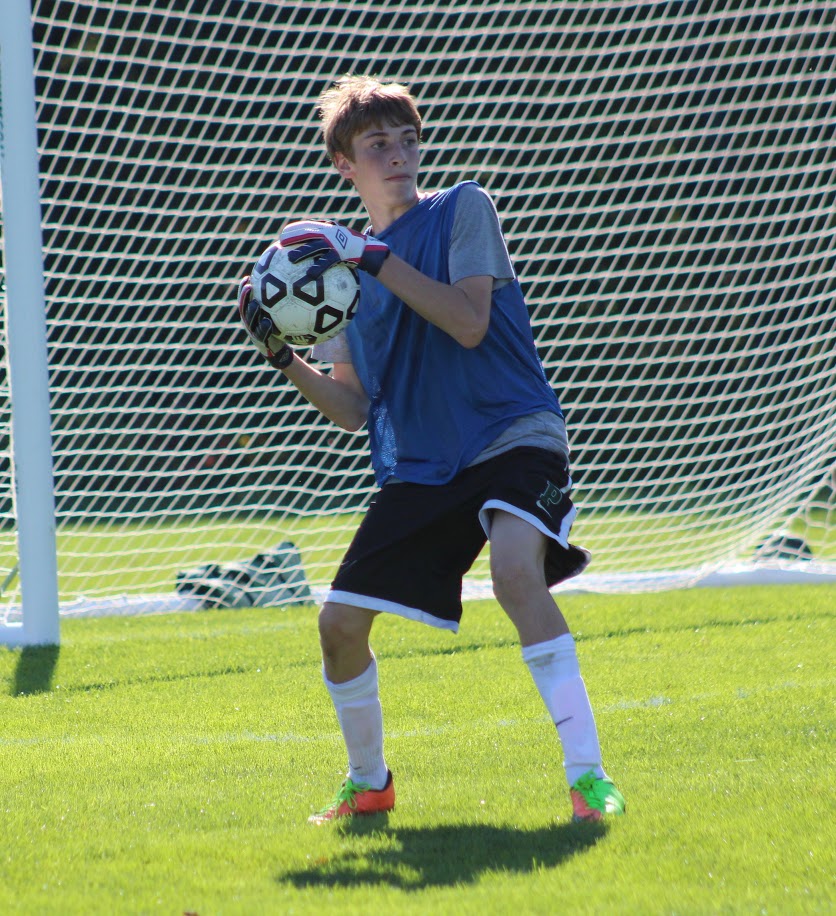 Photo credit: Mary Gettens '19
Using this philosophy of fun first, the boys were able to muscle out the first JV2 victory since 2014 with a 3-2 victory on the road at Vermont Academy last week. This team has already proven that they are going to be an offensive powerhouse scoring eight goals over a four game span. While we are proud of our record and how the boys are playing, it has been their attitudes that make coming to practice each day so much fun as a coach. For this group of boys, whose level of experience is as diverse as the geography of their hometowns, we get to see the best of what Proctor's athletic program is all about: playing for the love of the game, everyone playing meaningful minutes, trying a new sport, and developing relationships that will last a lifetime. At the center of the positive team culture we have seen develop over the past three weeks are captains Hitch Graham '20 and Parker Wright '20. We caught up with them after practice to hear more about what they love about JV2 soccer: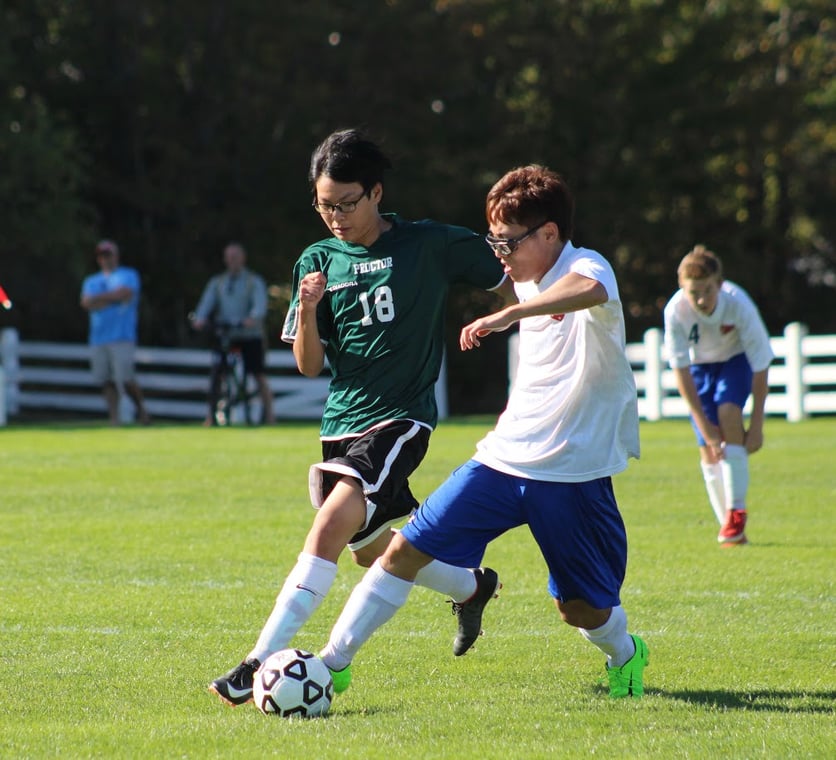 Photo credit: Mary Gettens '19
What makes this years' team special?
Hitch: This years' team is so special because we have a mix of great freshmen, sophomores, and a junior. We have great chemistry on and off the field.
Parker: This years' team is special because of the amount of fun we have. I could say that the JV2 boys' soccer team has the most fun out of the fall sports teams.
What's the best part about being a part of the JV2 "culture?"
Hitch: I think the best part is that we want to compete and win, but also have so much fun in doing so.
Parker: Last year, JV2 was a team known for not being the best, but having fun the entire time. When you are asked what you do for an activity in the fall and reply, "JV2 soccer," everybody knows what the team is all about.
What do you think you need to do to continue to be successful this season?
Hitch: We need to just continue scoring goals on a consistent basis. We would also love to have students come out and support us!
Parker: This season I think that if we work together and play hard for the duration of the game, we will find ourselves in the win column.
---
The JV2 Boys will continue the home stand on Saturday at 2:30PM against Vermont Academy, and the boys ask that everyone come out and support the team!