We entered the stadium, more than eager to finally lay eyes on the incredible, god-like athletes that we have been looking up to since we were young kids. We walked up a long flight of stairs and entered a long hallway full of entrances to the large, beautiful soccer pitch home to Real Madrid Club de Fútbol. We were all in shock; it was beautifully kept and just an all around majestic looking place. Although we were not yet at our seats, our eyes were locked on the view of the field. The first thing we all quickly pointed out was the large poof of hair jogging in the distance, and, although it was hard to see from where we were standing, we all knew without a doubt that we were looking at none other than Real Madrid's Marcelo.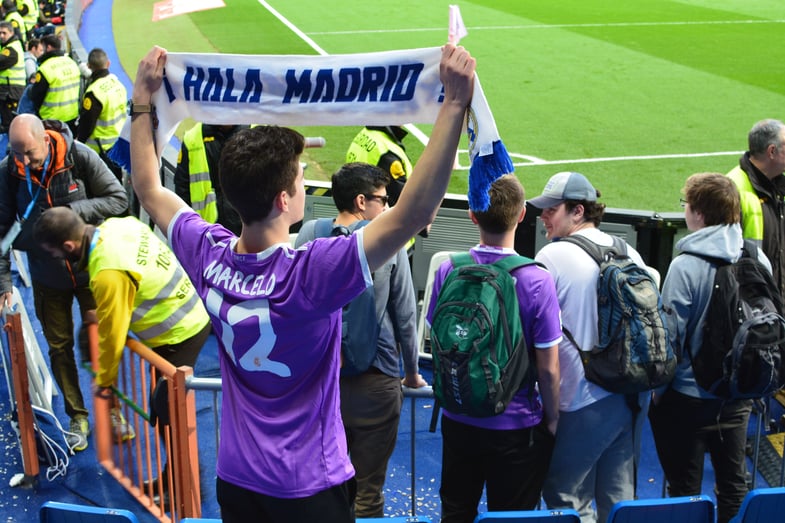 After spending a couple minutes of watching the small figures down on the field, we decided to make our way to our seats. As we walked those small figures became life-sized. By the time we took to our seats in the front row of the stadium we saw many recognizable players right in front of our eyes. But the most memorable moment was definitely when we all laid eyes on the one and only Cristiano Ronaldo. This group in particular consists of many soccer players, and we were all equally in disbelief that the athlete many of us have looked up to our entire lives was standing just feet away from us.
The game started right on schedule, and although we had such amazing seats to watch the game, we did not get much use out of them because we couldn't help but stand every time something exciting happened, and that was extremely often seeing as the match ended in a 7-1 victory in favor of Real Madrid.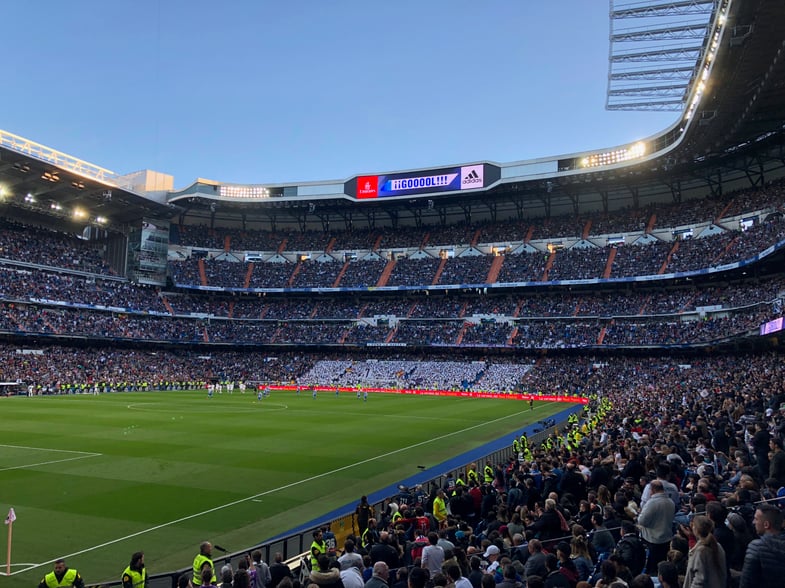 A few students sat in the front row of the stadium, and even got lucky enough to see several players within 10 feet of them. Those students who sat in the front row got to see the close up action of a few crosses that turned into assists, including an assist from Marcelo to Nacho Fernandez and another cross from Marcelo that lead to an amazing goal by Gareth Bale.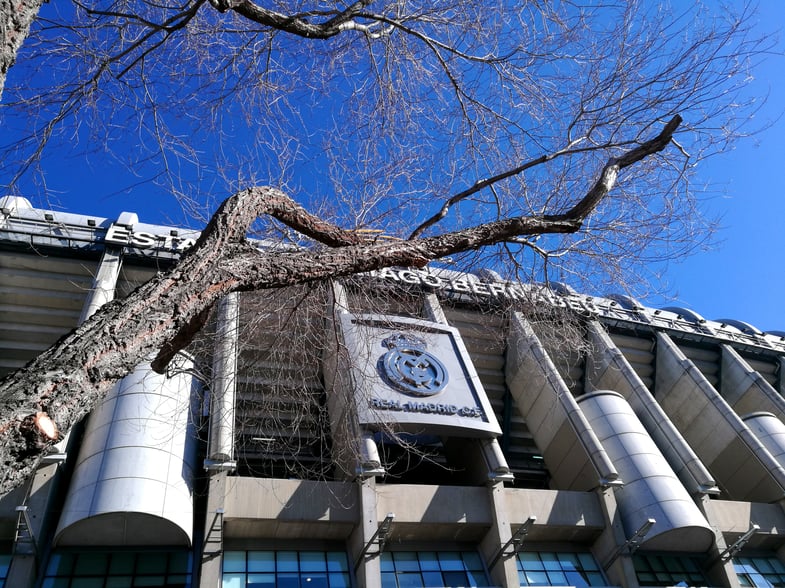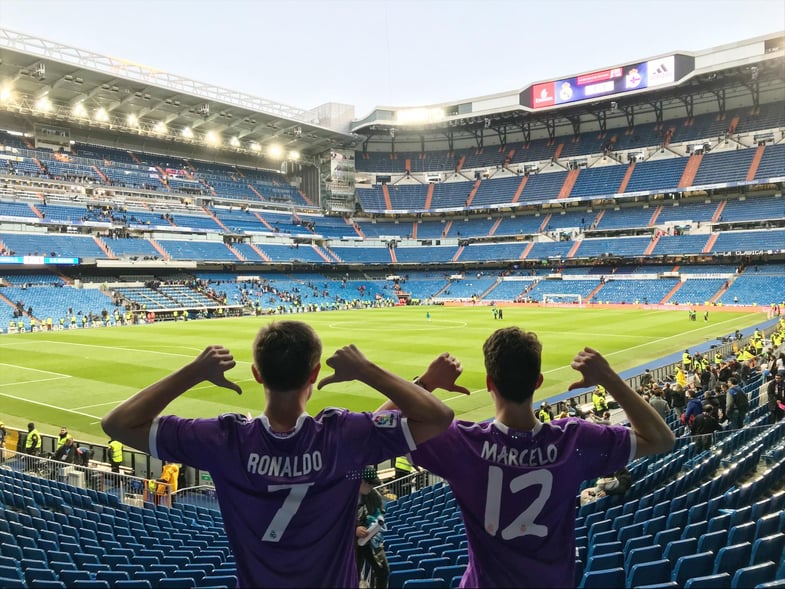 Patrick and Nelson ('19) with jerseys of their favorite players.
Real Madrid fans were startled when Deportiva scored the first goal but Real Madrid retaliated soon after with a goal scored by Nacho Fernandez, one of his two goals. Other scorers included Gareth Bale (two goals), Ronaldo (two goals) and Luca Modric (one). The final score was a 7-1 win for Real Madrid, a match full of excitement for all of the students as well as the other fans in the stadium.
~ Nelson Makechnie and Mikel Timm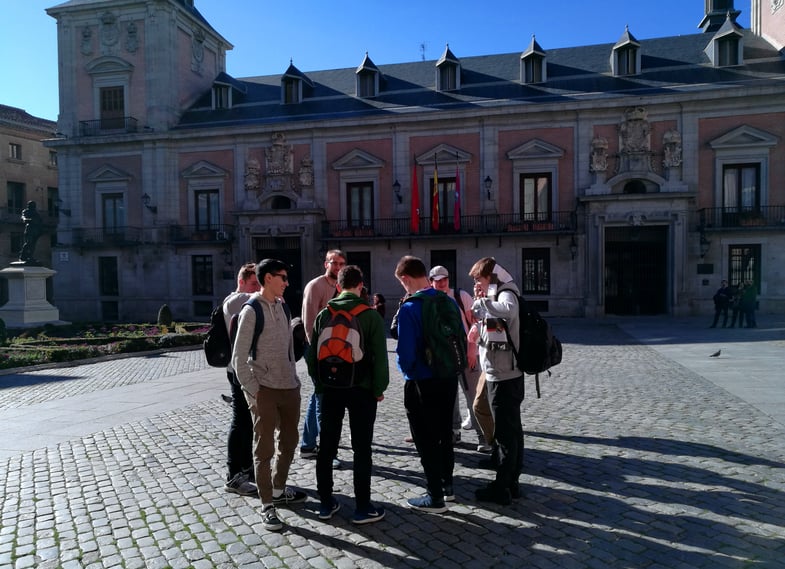 Before the fútbol match, Proctor en Segovia explores Madrid's Barrio de los Austrias on foot.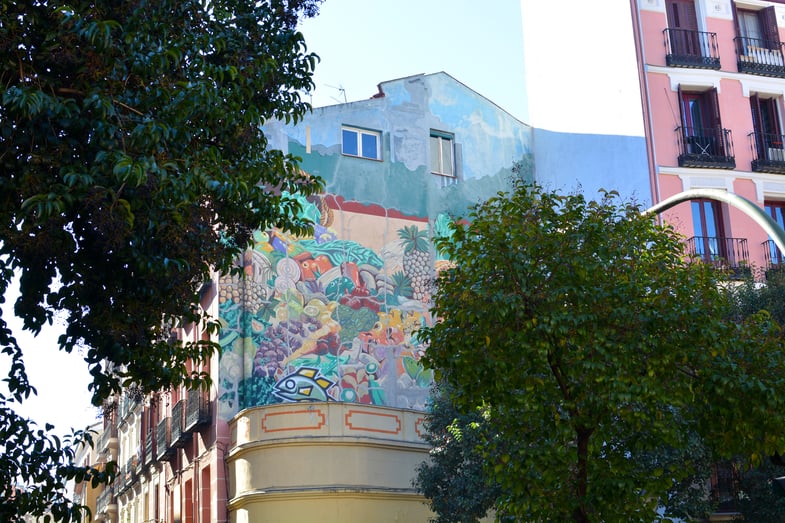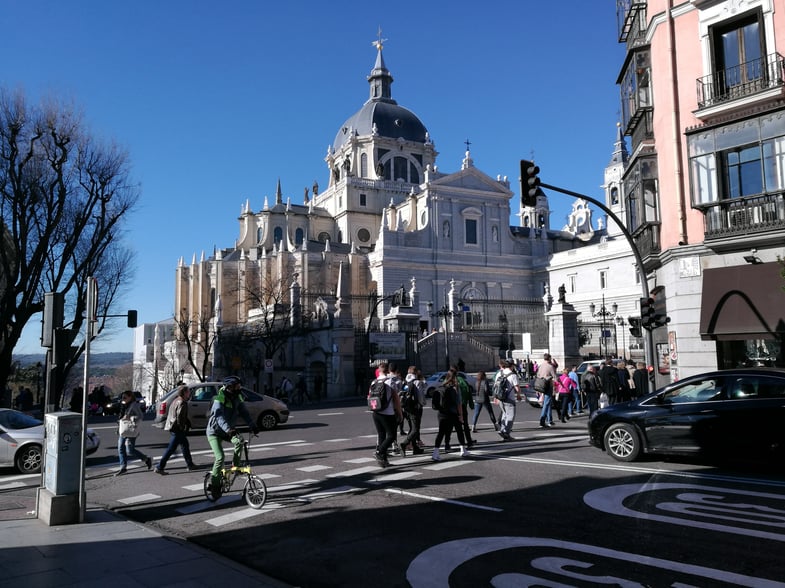 Famous for tapas, shopping, art, and of coursefútbol, layers of history are present in the center of Madrid from remnants of the Moorish city wall to the 19th - 20th century Catedral de la Almudena (pictured).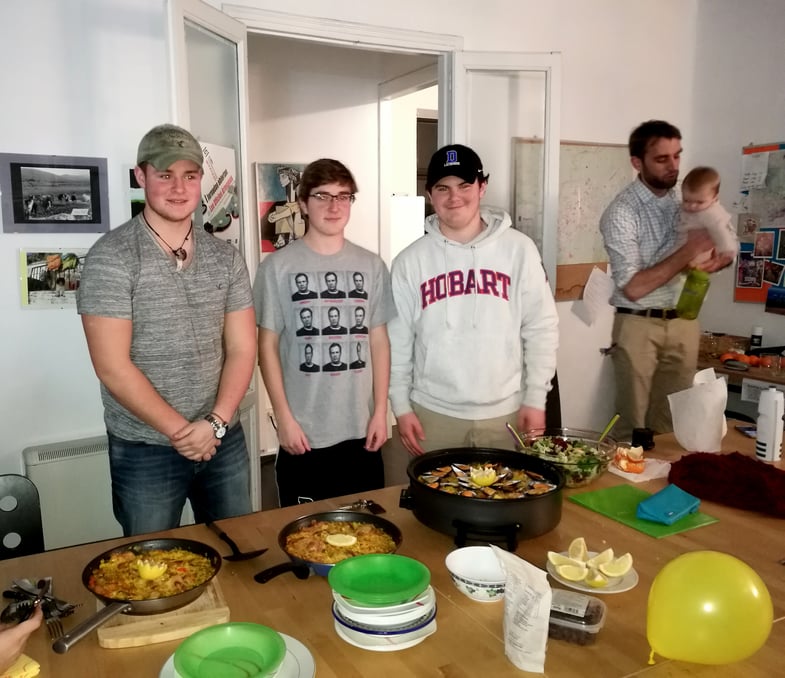 And we leave you with delicious paella made by head chefs Jack W., Jack N., and Teddy!
~ Proctor en Segovia Winter 2018