With a young squad comprised of only two seniors, Proctor's girls' varsity hockey team is gaining experience daily that will prove valuable as the season progresses. The team's philosophy centers around playing with intensity every shift, excellent and open communication, having a positive attitude, and having fun. Head Coach Maggie Kennedy looks to build off of the hard work in practice and the lessons learned in games thus far this season.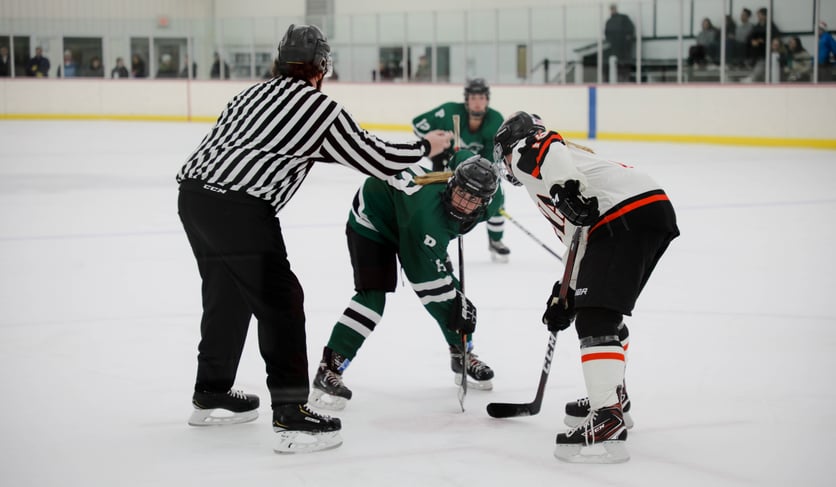 Maggie added, "The expectations are that we grow each day, and the girls come ready to work and give it our all every time we are on the ice. What's most important to me is that they are good teammates and good community members. Those are my expectations for them." While the season has not been successful on the scoreboard, a test of resilience and character has proved that these Hornets have what it takes to enter the second half of the season renewed and ready to take on the competition.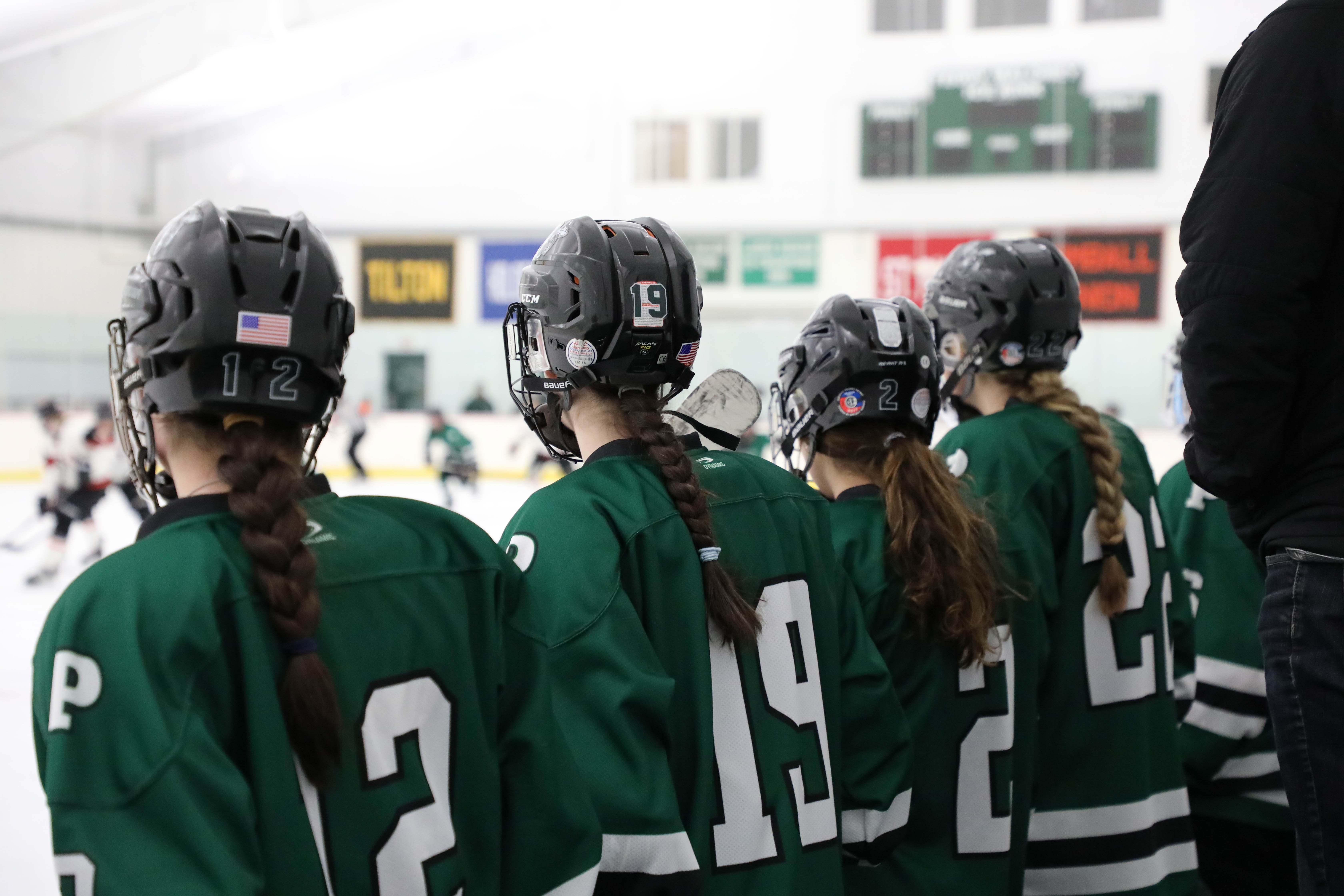 Early season challenges have brought the team together and are proof Maggie's approach is paying dividends for the team. Senior Lily Vezina '20, "During the beginning of the season, we were losing and or tying games, and this caused stress and tension within one another because it was upsetting to keep losing. As a team, we self-reflected, which allowed us to let go of stressors and focus back on why we love playing the sport. We currently have a season turnaround which started with a huge 6-5 win over Berwick. We want to continue forward with this energy to keep winning games for the rest of the season."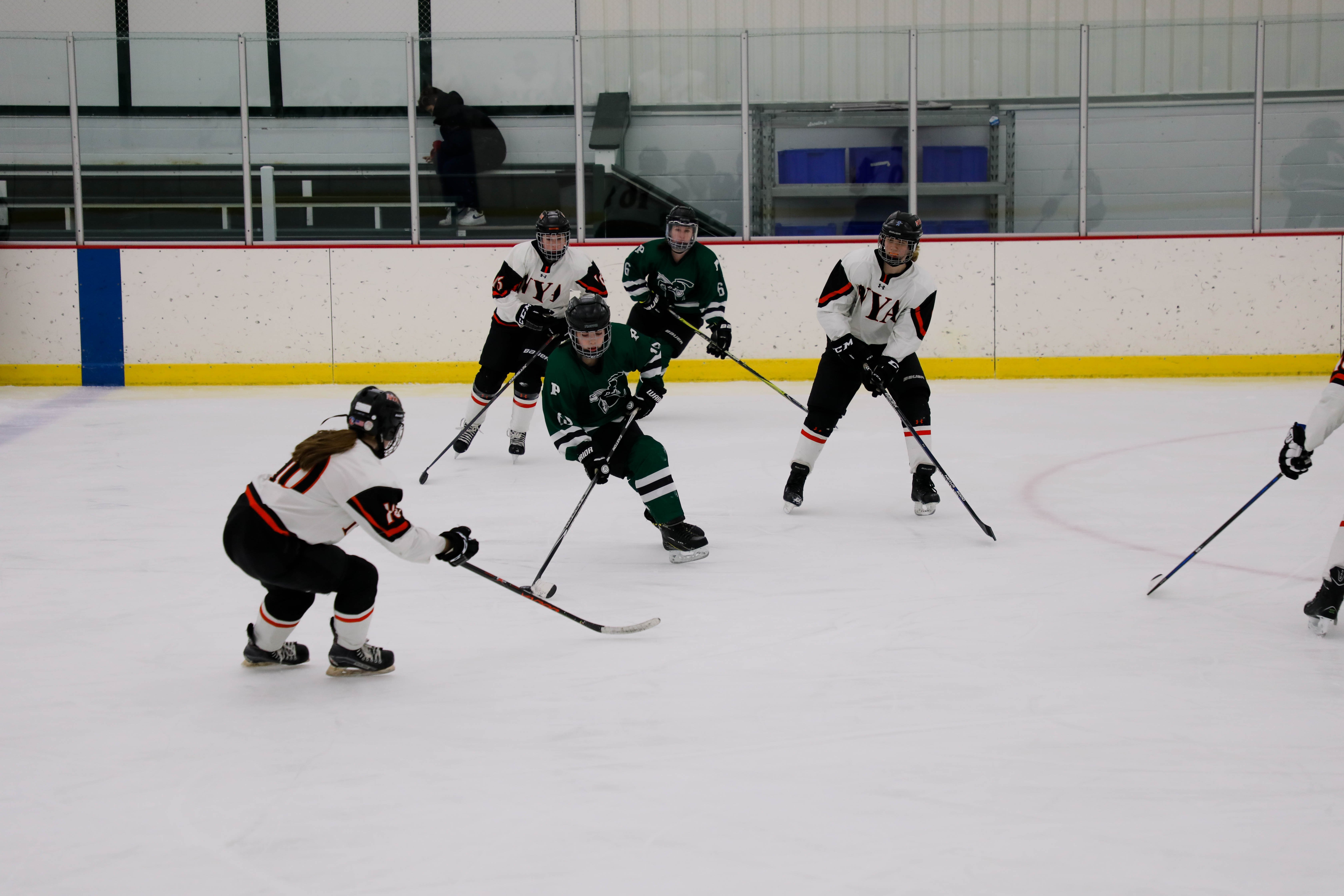 The Hornets will see high-level competition the remainder of the season. With a challenging non-conference schedule and the highly competitive Lakes Region opponents, the Hornets will continue to bring their 'lunch-pail' attitude to the ice every game. Lily '20 added, "Our biggest game coming up is KUA. We have already played them twice, which started with a 0-5 loss at the beginning of the season. During our holiday tournament, we got the opportunity to play them again. We ended up tying in regulation, but losing in overtime. We have one more chance in February to play them again. The team and coaches are motivated to beat KUA, proving that we have progressed from the start of the season to become the better team."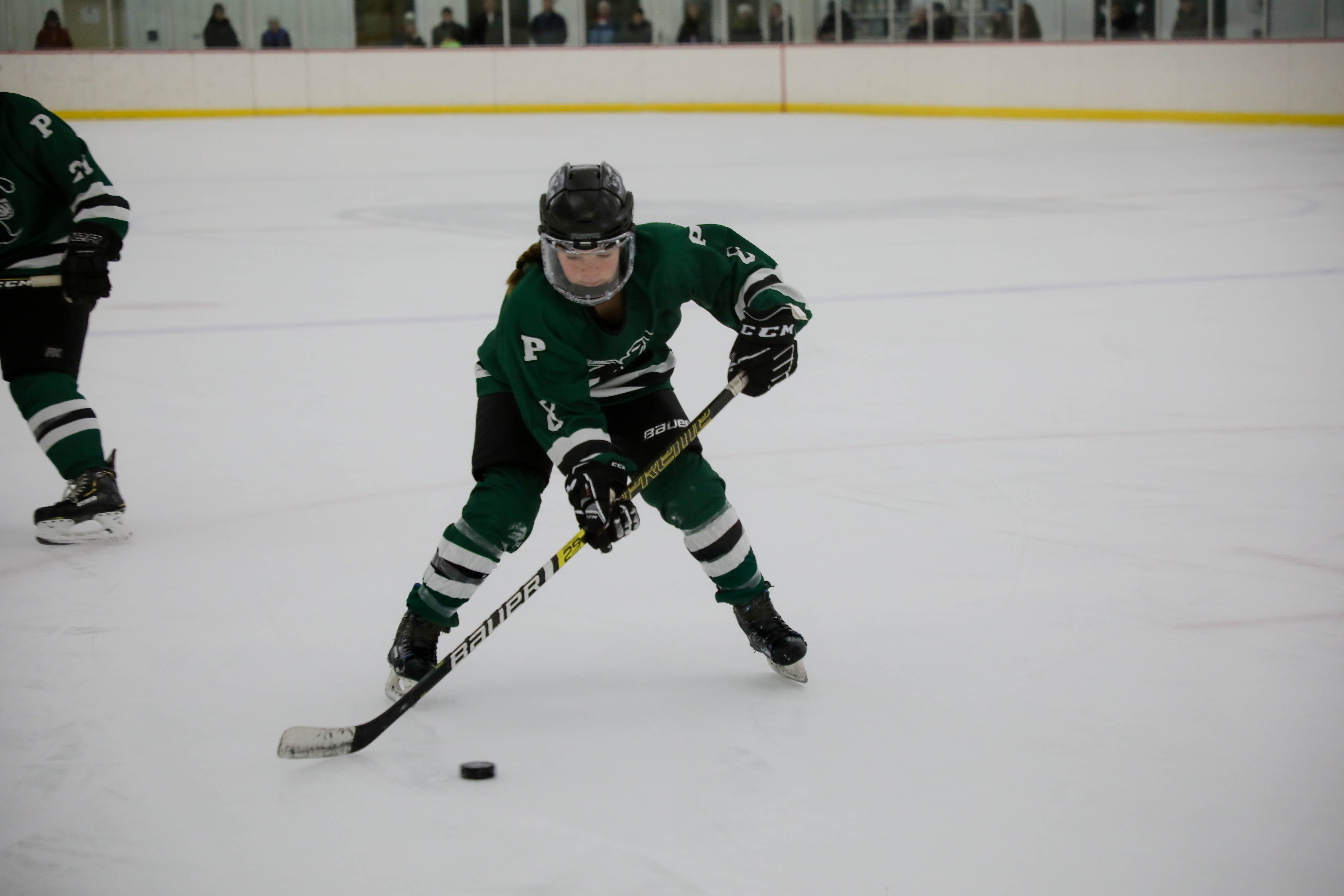 The mission of constant improvement and being good teammates have laid the foundation to finishing the season on a high note. The Hornets are on the road for a weekend overnight trip to Maine to take on Hebron Academy and Kents Hill School. Best of luck to the team for the rest of the season!