European Art Classroom, Proctor's term-long art immersion program based in Aix-en-Provence, France enters their second week of living and creating abroad. Read Nikki's realistic mini-story and enjoy the photos taken by European Art Classroom co-director , Dave Fleming, and Kaley "Gwyneth - Lady Guinevere" '20.
Nikki '20
"What even is a Tête?" you may be thinking. A Tête is the cliff that neighbors us. It's light-brown stone surface makes it recognizable from miles away, as well as the rest of the mountains surrounding us. Its green shrubbery clings onto the outside as if it were a leech sticking onto a mammal. It also makes it fun to draw, with all the greenery giving the stone face plenty of shading and color. This little cliff takes around 15 minutes to reach the summit, with a brisk pace and no breaks. For so little time and effort, the views are impeccable. Here is a short story about a woman who is climbing the cliff. While I have written this short story in the first person, the "I" isn't me, "I" is the fictional character who may share some of the same feelings as the real me.
My alarm buzzes frantically at five in the morning. I groan and roll out of bed, snatching my retainer case during the process. While tiptoeing down the halls, I try not to wake up my siblings with my heavy footing. I finish up my morning routine and throw on my sport shorts and a sweatshirt. I chug down a glass of water and sneak down the staircase. The early sun is just peeking through the horizon, with stars still twinkling in the light purple-colored sky. The moon still glows brightly, its dark spots just starting to fade. That's my cue, I thought as I slipped on my mud-covered sneakers, and headed out the door for the best sunrise the world has to offer. I open the door and a rush of cool, Mediterranean Sea wind lifts my hair up like Pocahontas. Closing the door, I take a huge deep breath and fill myself up with the pureness the wind provides.
I spin on my heel and begin my short and sweet journey up the Tête. I step down the stairs to be greeted with muddy conditions. It didn't matter because my shoes were already ruined. I trample through the long grass before the entrance to our private trail. No one comes here besides hunters, so the wild grass feels unkept. After the field, I reach the base of the mountain. I set my timer on my phone and begin walking. Stone after stone, weed after weed and cairn after cairn I make my way up. I pick some rosemary and rub it on my neck for a pleasant smell. A particularly pesky weed along with sage, but at least there are uses. I fondle with the plant until I reach a section where I need to use my hands to keep my balance. I waddle through the trail of limestone with big pieces, small pieces and little pebbles from years of erosion.
While admiring the beautiful green-yellow-grey shades of limestone, I stumble upon a root that was dug up and left behind by a wild boar. Another kind of pest. I push myself up, wipe the drop of blood off my shin and continue my journey. I make a few cairns along the way up, marking where the trail twists and turns. My quads shake when I take big steps, but the burn feels good. My timer hits 15 minutes, and I'm not even halfway up. Oops, I putzed too much. I jog the rest of the way up, dodging bushes and branches, pretending I'm a spy, sliding between buildings and bad guys. Quite entertaining. Before I know it, I can see the golden sun peak through the trees on the trail. I gasp at the radiant streaks of golden light piercing the darkness of the trail, making a Godlike-moment happen right in front of me. I follow the streaks of light right until the tree line. I take a few last steps until I reach the tippity-top of the Tête. I take another deep breath and yell at the top of my lungs with joy. My voice gets carried, creating a ringing-like sound, mimicking an alarm. I put on some zen music and take some time to myself, making my presence one with nature. The golden sun soon catches up with me, which finally breaks through from behind the mountain range behind the house. It lights up my face and warms my body. I capture the moment on my phone and head back down to my home.
Below are photos taken during our first week and a half. Enjoy!
Our first day at our new home.
Hiking The Tête, and fresh off the plane. We're no longer tired.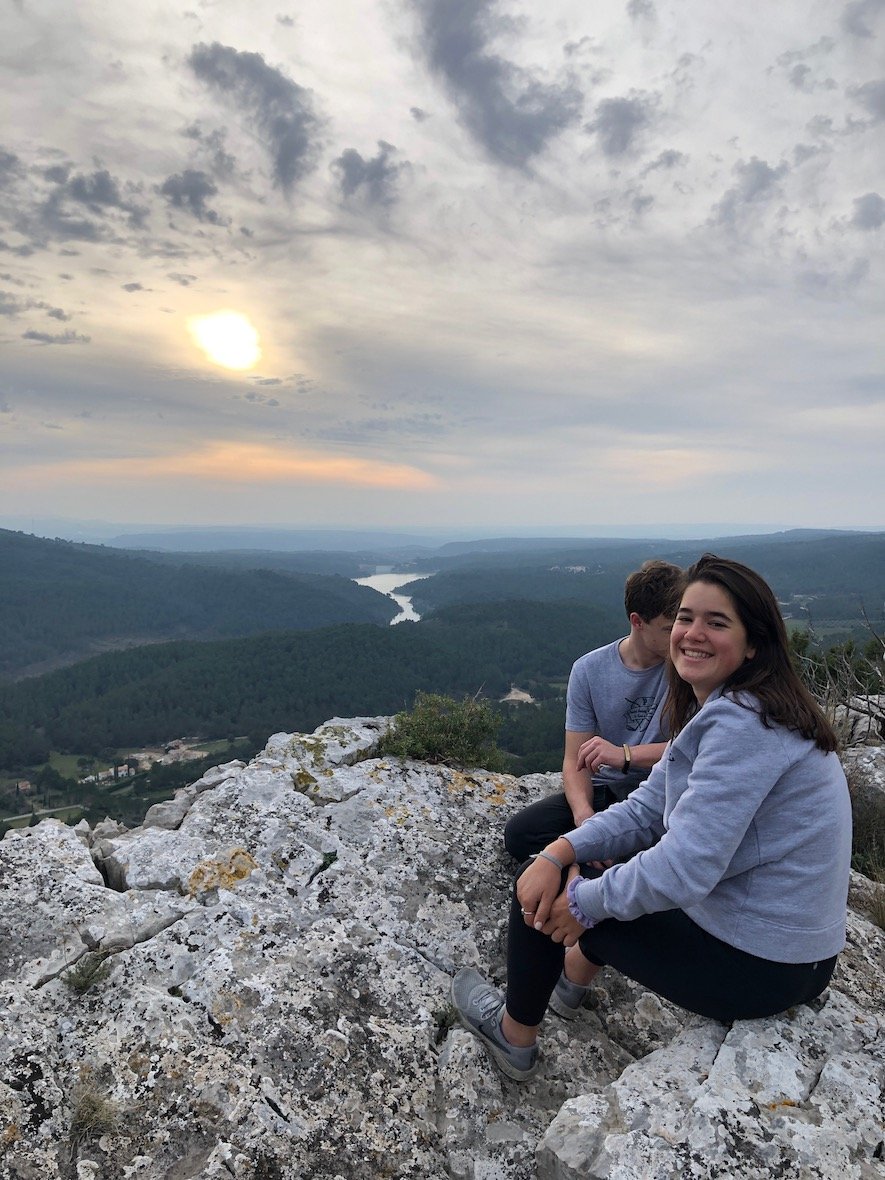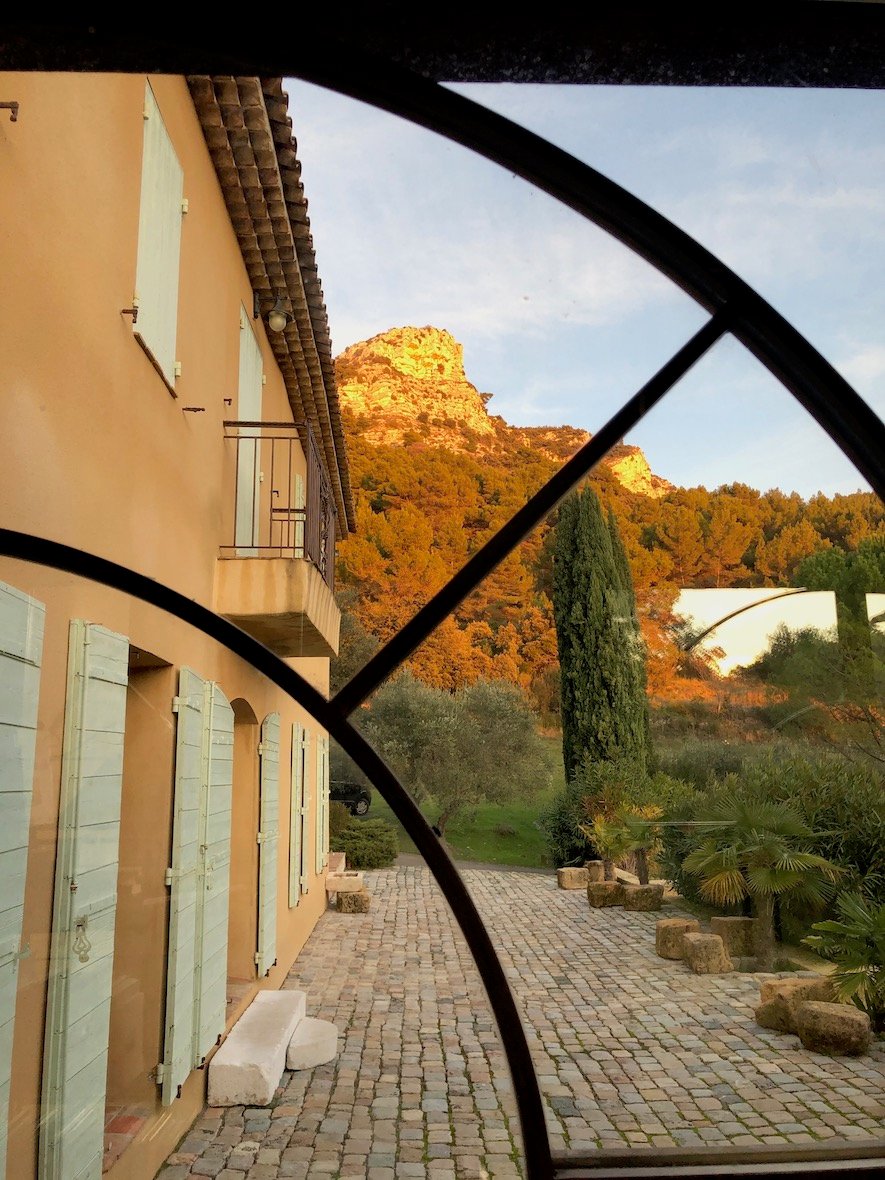 Le Tête from inside the house.
Our first sketching outing.
Our second day of Plein Air painting. We call this area the Sound of Music and you can see the Alps in the distance.
Lest we forget. Our house is in the heart of Resistance fighting against the German Nazi's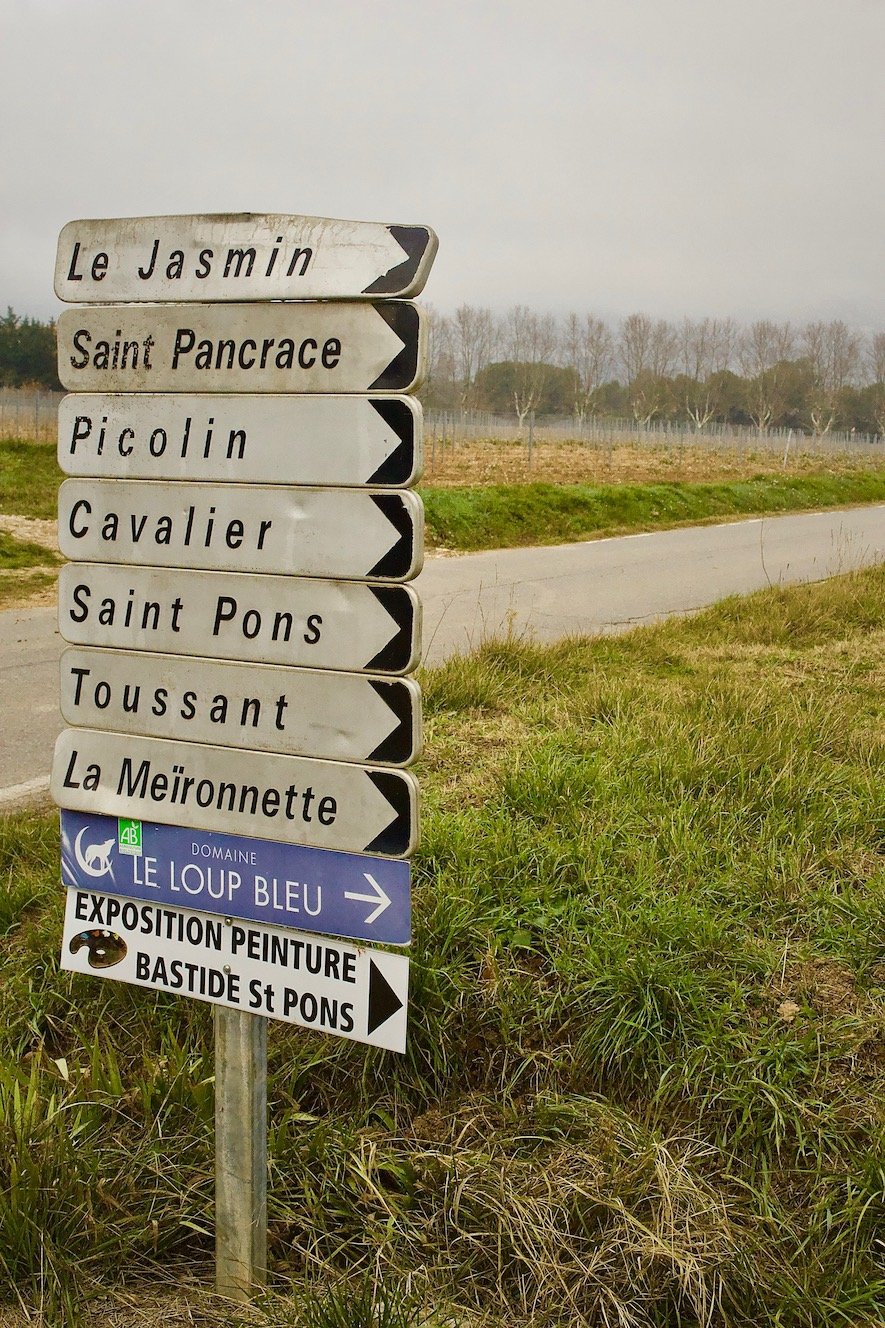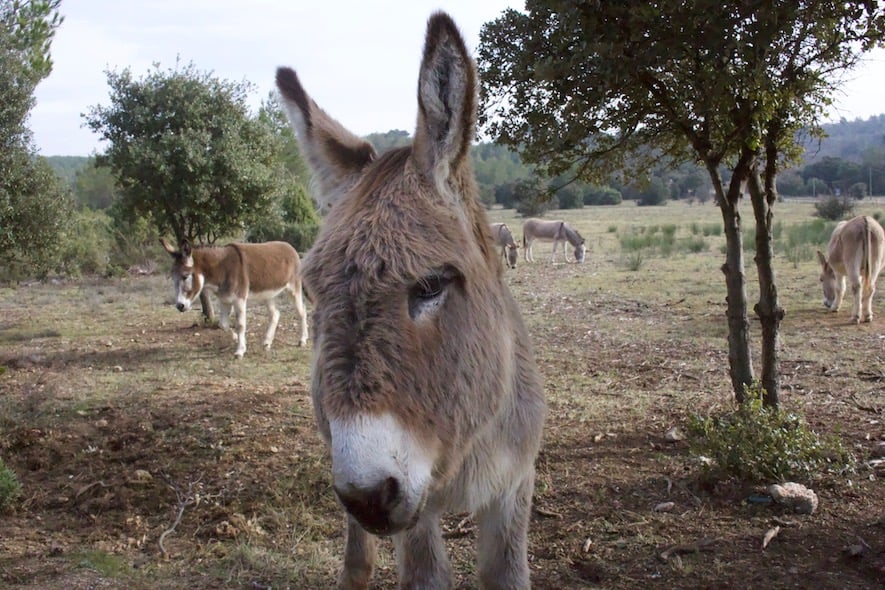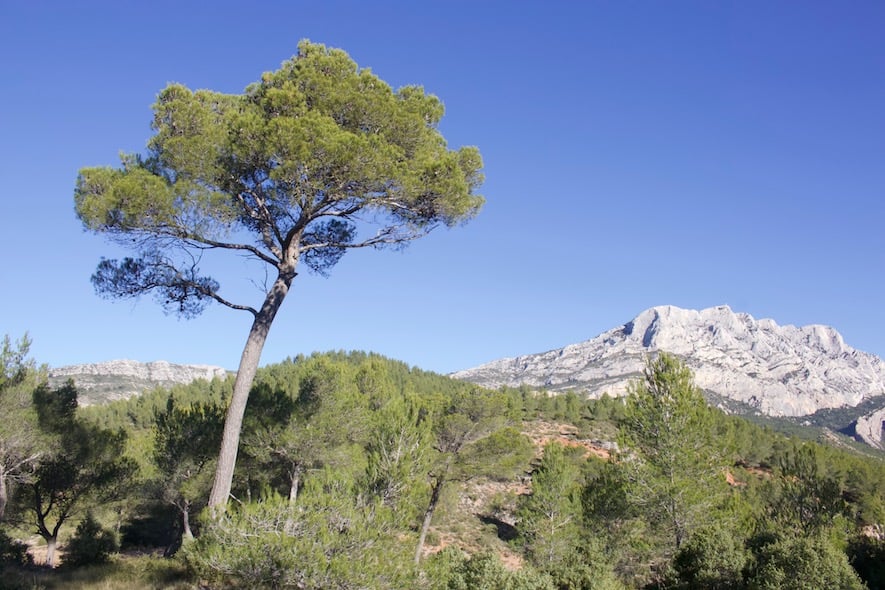 Mt. Ste. Victoire, our mountain. This is the southern slope and we live on the northern.
The Mediterranean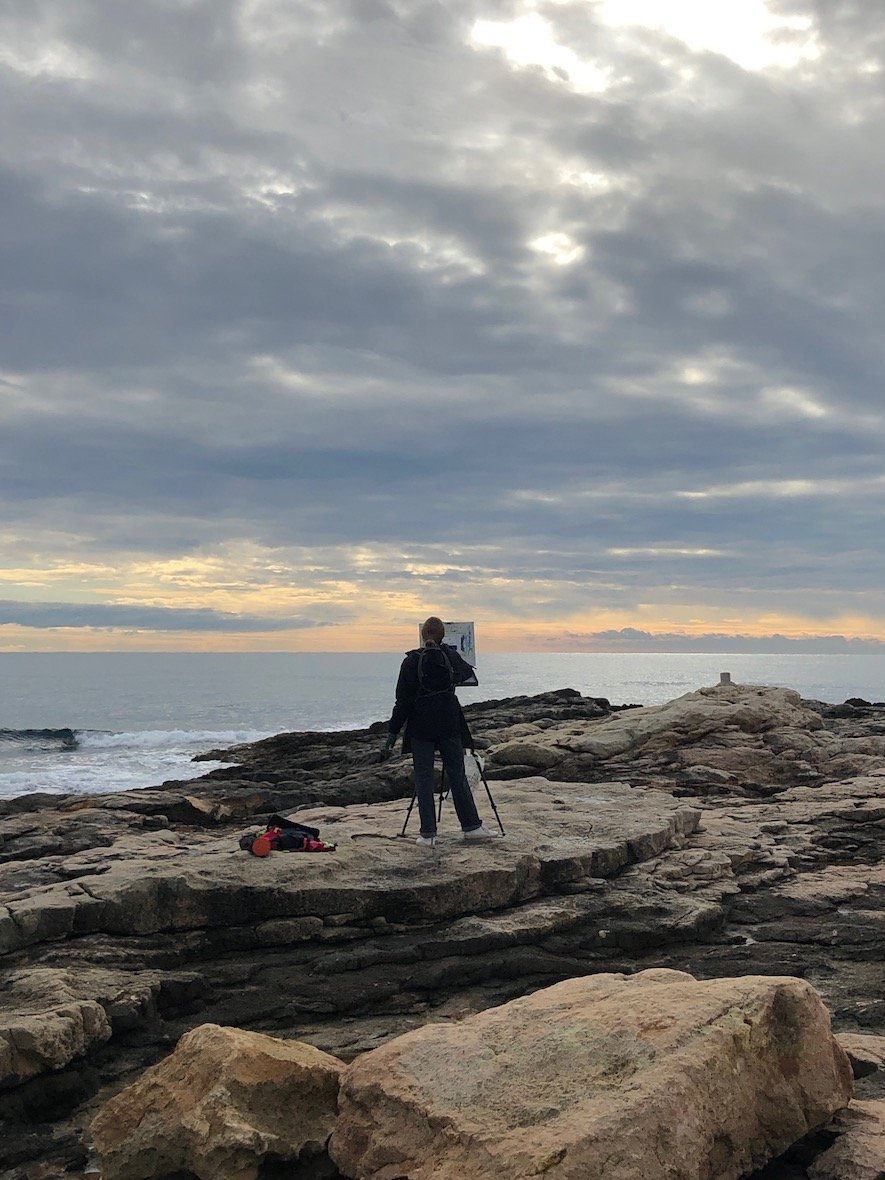 A day in Arles where Vincent van Gogh lived for a year and three months. Here he painted over 300 paintings and countless drawings and sketches not including the letters to his brother and friends that also had sketches in them. This painting was done while recovering in hospital after losing part of his ear. Arles is also home to more Roman remains than any other city with exception to Rome itself.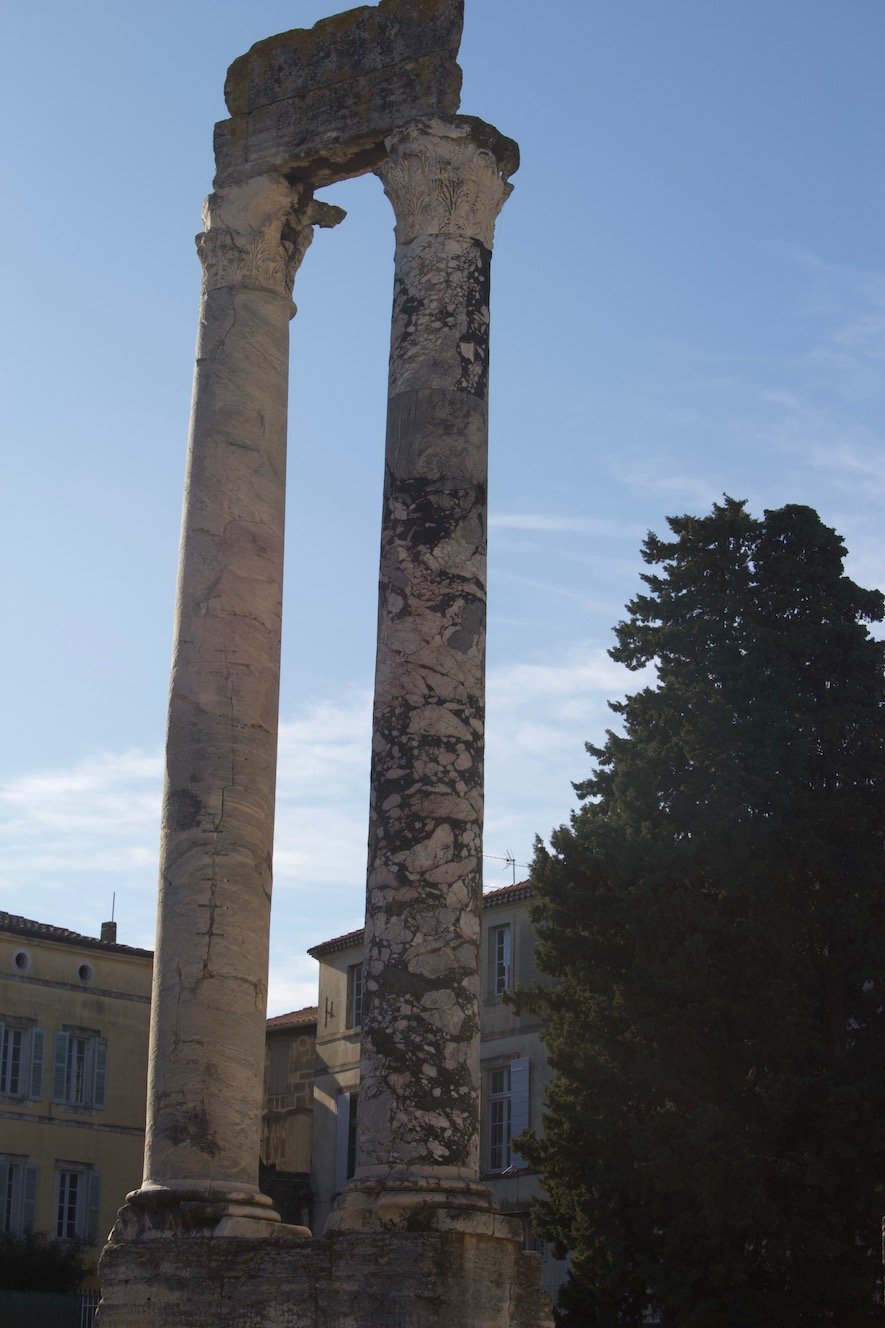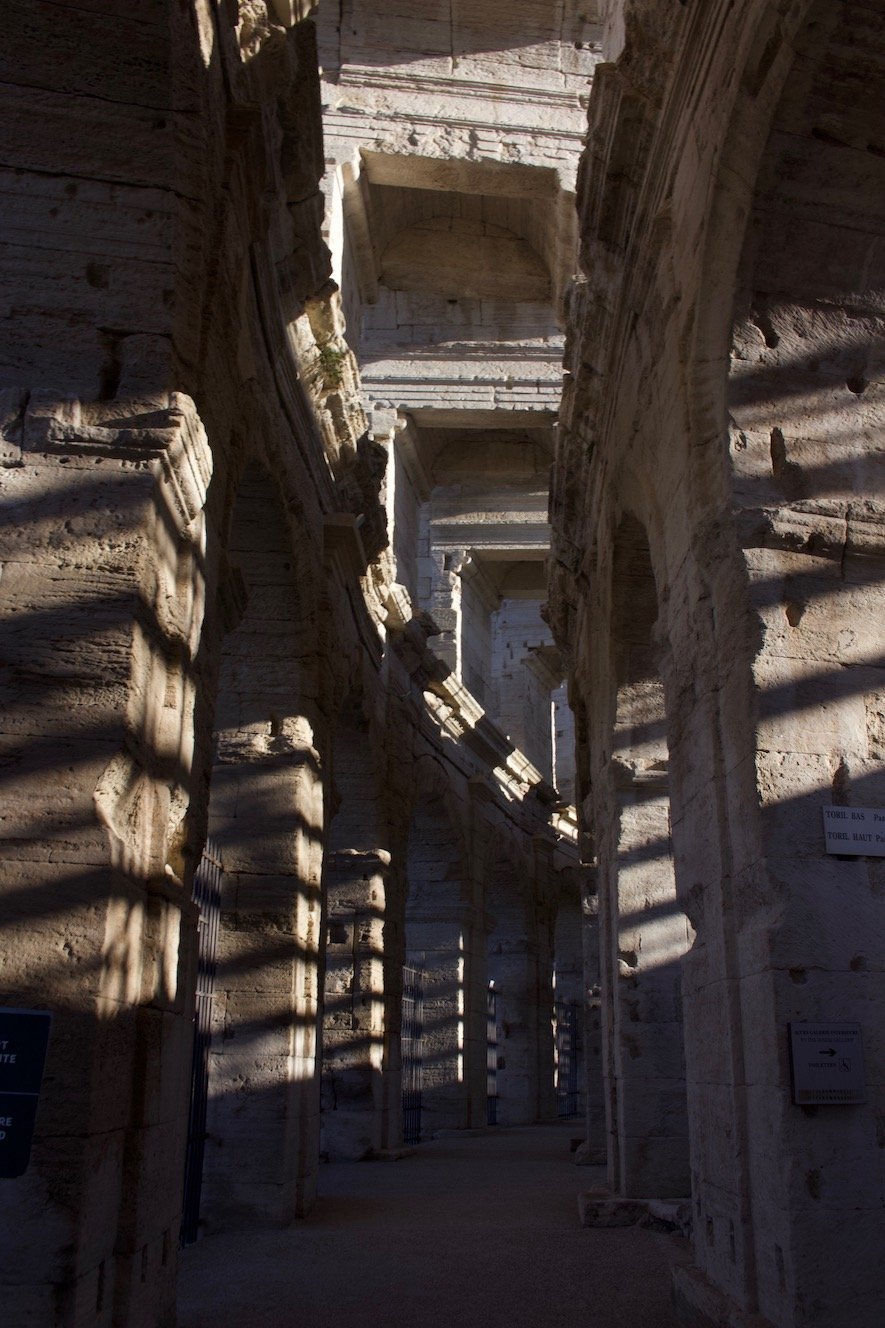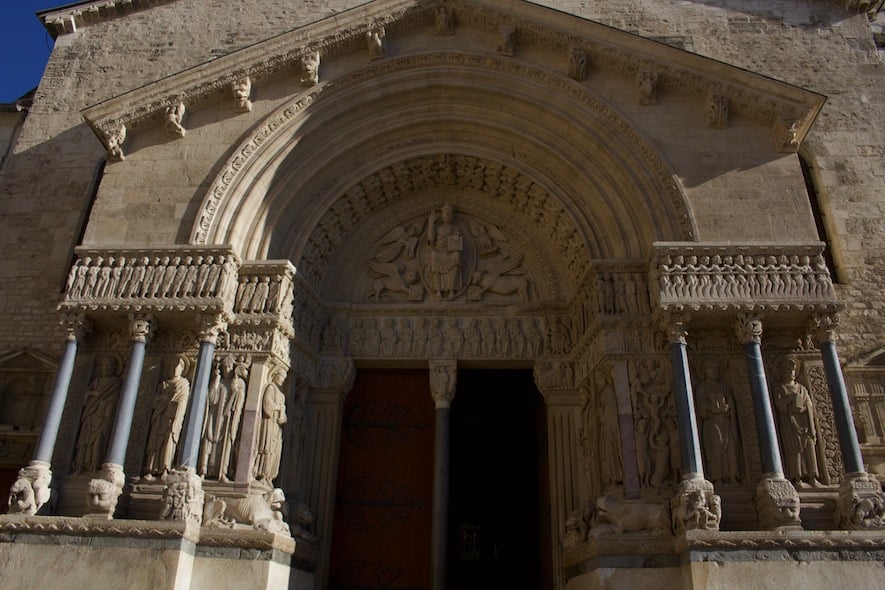 St. Trophime started in 1148!
Beautiful Provence.