Each year certain weekends on the calendar jump out. We look forward to them with anticipation. This weekend is one of them. Starting Thursday afternoon with Ocean Classroom's departure, the Proctor community will embark on a 48 hour celebration of all that makes Proctor such a special community.
Proctor's Board of Trustees come to campus Friday for our Annual Meeting of Proctor Academy's Corporation. Our Board is not only an incredibly talented group of individuals charged with guiding Proctor forward, but the whole of the Proctor Academy Corporation brings invaluable institutional knowledge to our community. We cannot adequately express our appreciation for the often un-seen time and energy our Board of Trustees gives to Proctor.
The boys' varsity soccer team, coming off a 2-1 win over St. Paul's School yesterday, then hosts Holderness School at 6:00pm under the lights on Friday night. We hope to see the entire community out on Farrell Field supporting the boys for that early season rivalry game!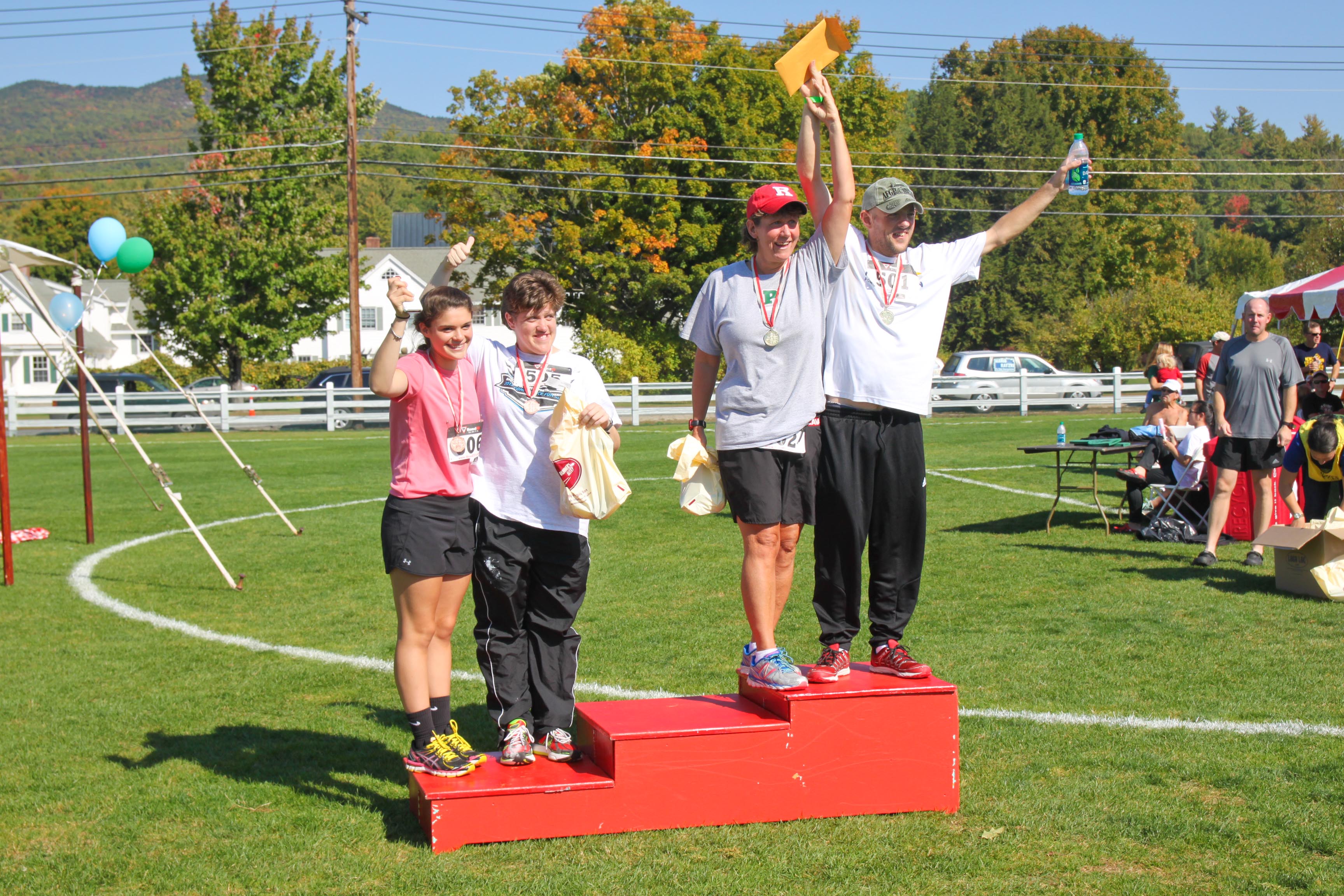 The excitement of the weekend culminates on Saturday as we host the 2nd Annual Rail Trail Rally to benefit Special Olympics New Hampshire. The family friendly event drew almost 300 runners and riders last year (see highlights of last year's event here), and we anticipate this year's event will be even bigger. Students and faculty will volunteer to set up for the event on Carr Field starting at 7:00am Saturday morning, and the fun will continue through the official start of the 5k and 10k races, and 30k bike ride on perhaps the most scenic stretches of the Northern Rail Trail. Participants also have the opportunity to take part in a 1 mile unified run with a Special Olympics athlete - a transformative experience for all involved. If you haven't yet registered to take part in the event, we encourage you to do so by clicking HERE!
And if you thought the day couldn't get more exciting, the Proctor community breaks ground on the first major project in the Campaign for Proctor, the Proctor Dining Commons. This fully funded $8 million dollar facility will transform the residential life and dining experience of the entire community. Moreover, this groundbreaking marks the start to a tremendously successful campaign to enhance facilities and endowment critical to Proctor delivering on its educational mission. We encourage you to learn more about future building projects that we anticipate having an equally powerful impact on the community.

So, if you are able, this weekend might be a good one to drop by campus. You will get to see all the different pieces of our institution that make Proctor such a great place to live and learn!