The past week has not been "spring-like" at all. We have seen snow every day, at times accumulating up to our knees. After Chico Basin, we ventured our way up to a cabin nestled in Pike National Forest.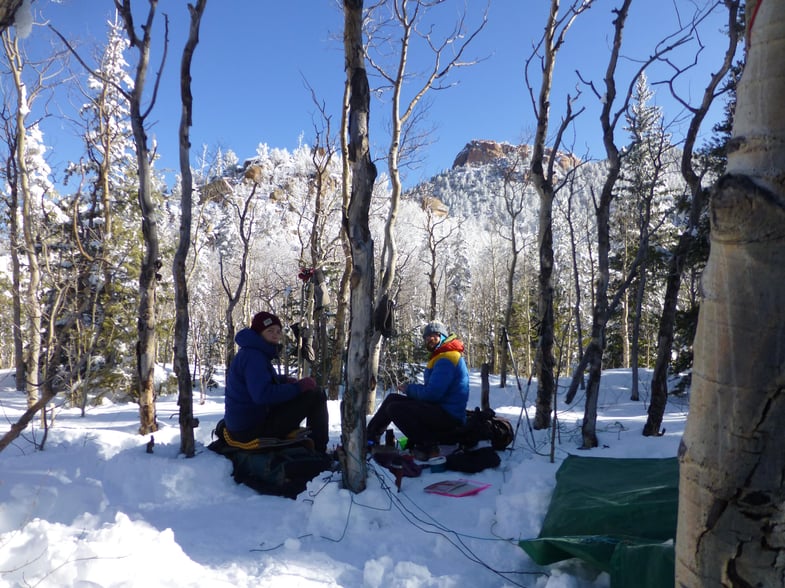 The cabin was quaint, with some sweet perks. There was a tepee where we conducted two of our evening meetings and a television which allowed us to watch "3:10 to Yuma." Most importantly, there was an iPod nano, which allowed us to chill out to some classic hits. The mini weekend was filled with a few classes, a hike, and preparation for our backpacking trip.
Getting into the backcountry was a challenge. The first route we tried was covered in snow, which required us to go back onto the main road. We got stuck from the sticky snow, and tried to get ourselves out of the situation. For about an hour, our efforts were to no avail.
This was until a group of hunters from Denver, who were conveniently equipped with a Ford Super-Duty, found us and offered a hand. They pulled the bus and trailer out, which eliminated the need to call a tow service. After escaping the snowy road, we tried for a new entry point to begin our backpacking trip. This time, we were successful. We had to hike a grueling 200 feet, downhill, to our first campsite. The night was snowy and wet, but the challenging weather taught us how to work together to stay warm and dry.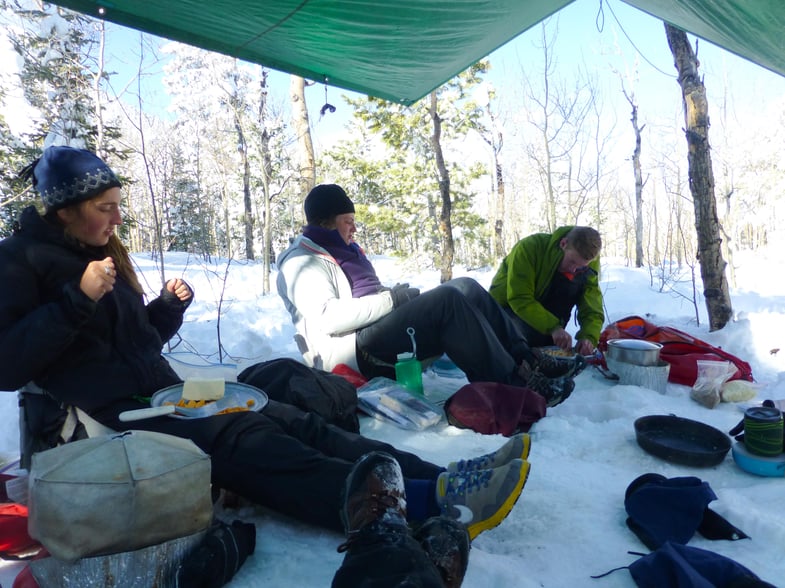 The next day, we began our hike into the Lost Creek Wilderness. As we hiked up the mountains, the snow depth increased making it harder to climb. The leader of the pack had the most difficult job, as they had to break trail through knee deep snow. Because of this, we couldn't reach our intended camp sites. We had to alter our route, which changed from a loop to an out- and-back. Thanks to our steps from the day before, the hike down was much easier. The only scary part about the hike down was the tracks of a bear. The group planned their strategy in case of a bear sighting, but no bear was found. Along the trip, we learned quite a few important skills, including properly going to the bathroom in the wilderness, using a camp stove, staying warm, purifying water, and using topographic maps.
Following our backcountry adventure, we made our way back to Boulder for an educational visit to NCAR, the National Center for Atmospheric Research. After taking a guided tour through their facilities, our group spoke to Peter Lawrence, an NCAR scientist who told us about his work. We discussed the effects agriculture has on the environment and the impact climate change will have on agriculture, people, and the planet. After Boulder, we drove to Fort Collins to stay at the house of Maya, a former Mountain Classroom student. She graciously welcomed us into her home and let us play with her kitty cat named Ninja.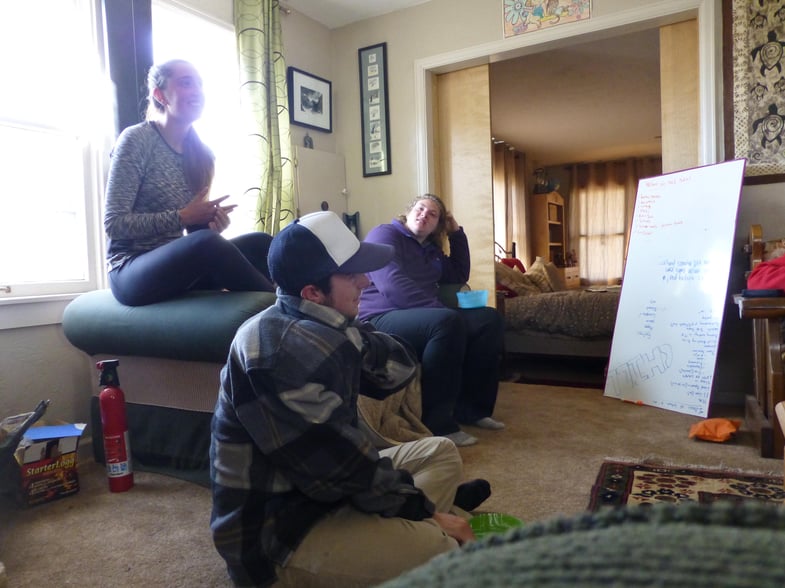 Today, we went to the library and met with Shane Davis. Shane is a "Fractivist" who has devoted the past six years of his life to uncovering the dirty secrets of the fracking industry (hydraulic fracturing for oil and gas). Some of us learned what fracking is for the first time. We all learned of the dangerous effects of the industry, such as the risks to public health, and how some of the companies that run them do not look out for the overall welfare of the public.
Both the visit to NCAR and the discussion with Shane Davis enlightened us on issues surrounding us, present and future. At NCAR, there were many exhibits that showed weather and climate patterns, which was a cool way to learn about weather trends on our planet. Peter discussed many new lessons that we had to yet to learn, including the fact that pesticides have actually been good for the world. They have helped boost population growth, which was fledgling up until its use. For many, fracking is a bad word, but many people don't know what it really is.
After the session, we asked him more questions, as we were intrigued by his vast level of knowledge. What we learned from Shane was how much of a role fracking plays in Colorado (there are around 54,000 wells there), and the damaging health impacts for the populations near the wells and plants. Conversations about fracking, climate change, and environmentalism have continued since the talk as group members will point at each wellhead and tank that they see.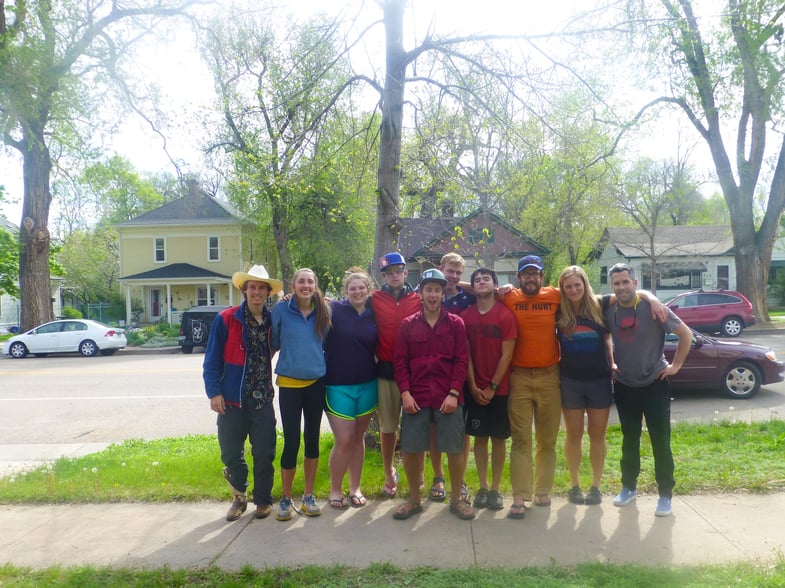 As we write this, we are venturing north through the grasslands of Wyoming to South Dakota to begin our solo adventures. In the coming days, we will separate as a group and live in designated spots for four days. This will require mental and physical strength. We will have the opportunity to put our skills to the test, practice self-reliance, and learn about ourselves in ways we never thought possible. We are looking forward to it.
Until next time, friends...
Alex and Ian