Proctor en Monteverde, Proctor's revitalized sophomore study abroad off-campus program in Costa Rica, welcomes five students to one of the most biodiverse regions of the world for a nine week term abroad. River '22, Patrick '22, Bella '22, Katherine '22, and Cassidy '22 share reflections from their first weeks in Costa Rica below. Enjoy!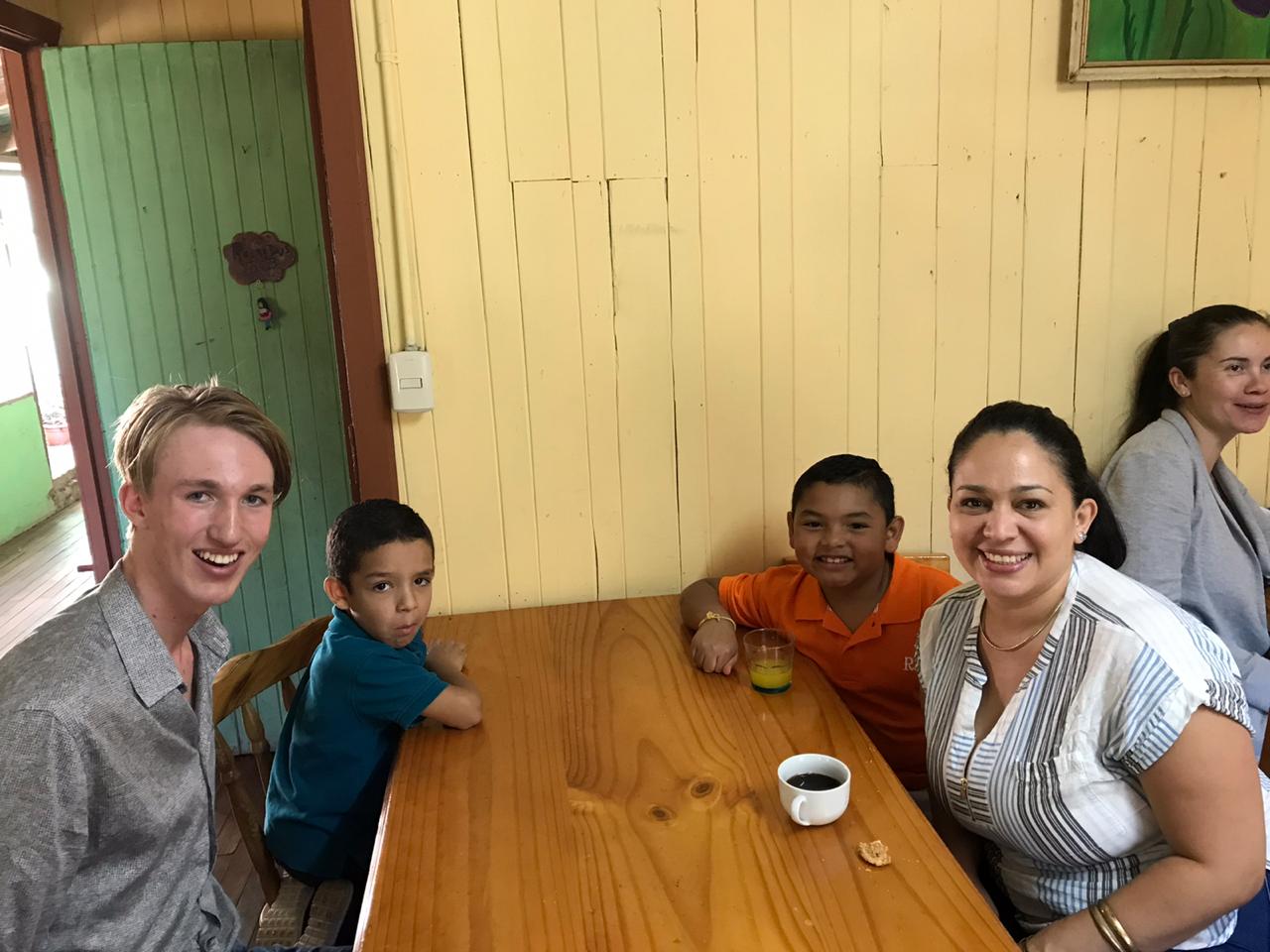 River '22: Zumba
What is zumba? This is what was going through my mind when I heard that we would be doing it every Wednesday for the entire term. Little did I know that zumba is actually a dance workout and little did I know that Zumba Papi would become my new nickname. Once I became aware of the first fact, I was not too excited for Wednesday afternoons. When we got there, we found that the whole class was made up of about fifty or so middle aged women. Patrick Duffy and I were the only males in the whole class.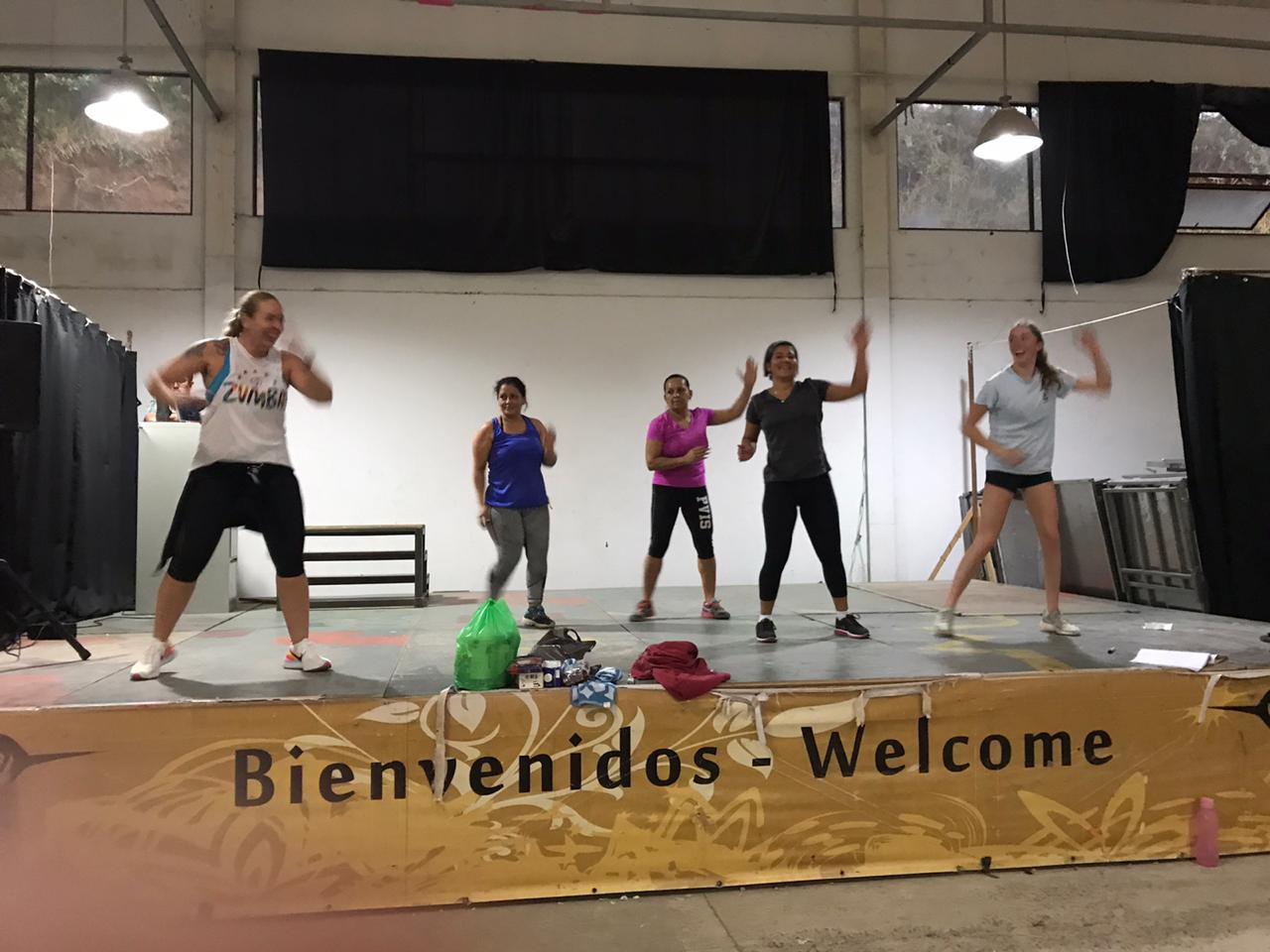 The instructor was a super energetic woman who kept the class going at a very rapid pace. The class was also very beneficial to the community. There is no cost to participate, which gives a lot of women in Monteverde a chance to get in a fun workout free of any charge. The zumba class also helps gather donations for poor families in the neighborhood. Though you will not find me doing zumba in my free time, I think it is great that the community organizes classes and I am happy to get a chance to participate in them.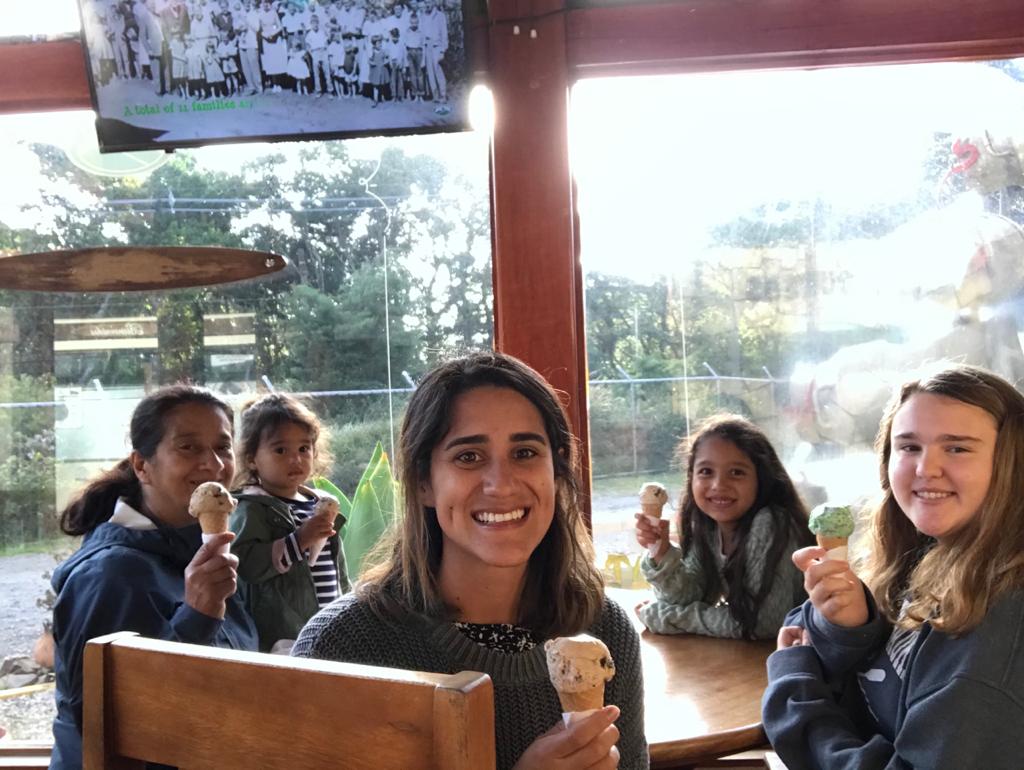 Bella '22: Costa Rican Wildlife
Costa Rica accounts for only 0.03 percent of the earth's surface, however it contains nearly 6 percent of the world's biodiversity, both flora and fauna. During our hike through the Monteverde Cloud forest reserve this fact prevailed. The number of different plants and animals we got to see in the reserve, but also around the town is crazy. One of my favorite experiences, is seeing animals that aren't frequently seen. For only being here for two weeks, I'm impressed with the number of different animals I've encountered. As a group we've seen, an agouti and its baby, Panamanian White-faced Capuchin, a Motmot, and many hummingbirds. On top of those incredible animals, I personally got to see a white nosed coati, and the coolest of all a two-toed sloth. After dropping off everyone, Kathia and Cellimo (our program director and her husband) were driving me home and crawling along a powerline was this beautiful two-toed sloth. It was super cool to see how it moved across the cables. All the animals in Costa Rica are different for us coming from New England, and seeing them is a once in a lifetime experience, just like how off-campus programs are once in a lifetime opportunities.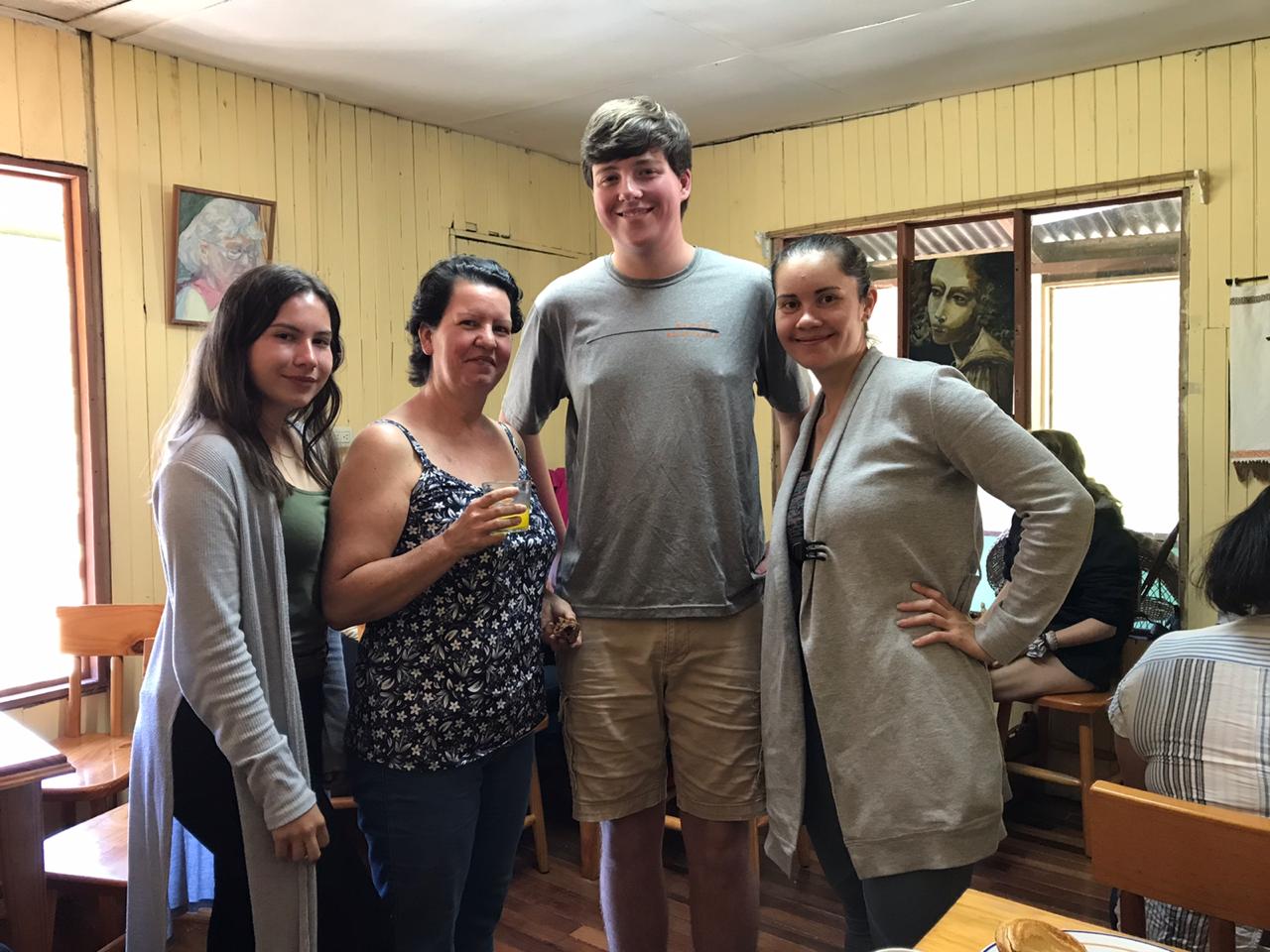 Patrick '22: Millón Introducciones
As I threw my suitcase on the floor, put my clothes on the shelves, and jumped onto my new bed, I was ready for two peaceful months of close bonding with my small family; my host mom, Ermila, my host dad, Guillermo (Memo), and my host sister Marisol. After settling down and getting my things in order, I immediately exited my bedroom to try and get more familiar with my host family. Little did I know that I would be immediately introduced to more family members. My host father told me to come with him and I blindly followed, not knowing where I was going or who I was going to meet. We walked for about five minutes to a small house in the same neighborhood, with a little grass yard and large glass windows in the front. Inside the house, there were a dozen or two people gathering together for lunch. Ermila had three children long before she got married to Memo. Alan, her oldest son, owned this house. I was also introduced to Andrea, Ermila's oldest daughter, and Randal, her second-oldest son. Andrea, the daughter, also has twin girls that are fourteen; which is confusing because they are the same age as Ermila's youngest daughter Marisol, but they were Ermila's granddaughters. Alan introduced me to his two children who are about eight and six, as well as four or five grandparents in the family. Long story short, I was overwhelmed by how many people were a part of my family and how close everyone is to each other. This reminded me of my family back home when we all lived close to each other in New Jersey. Now that I have been here for two weeks, I have become more familiar with my host family and I enjoy spending time with everybody when I am home.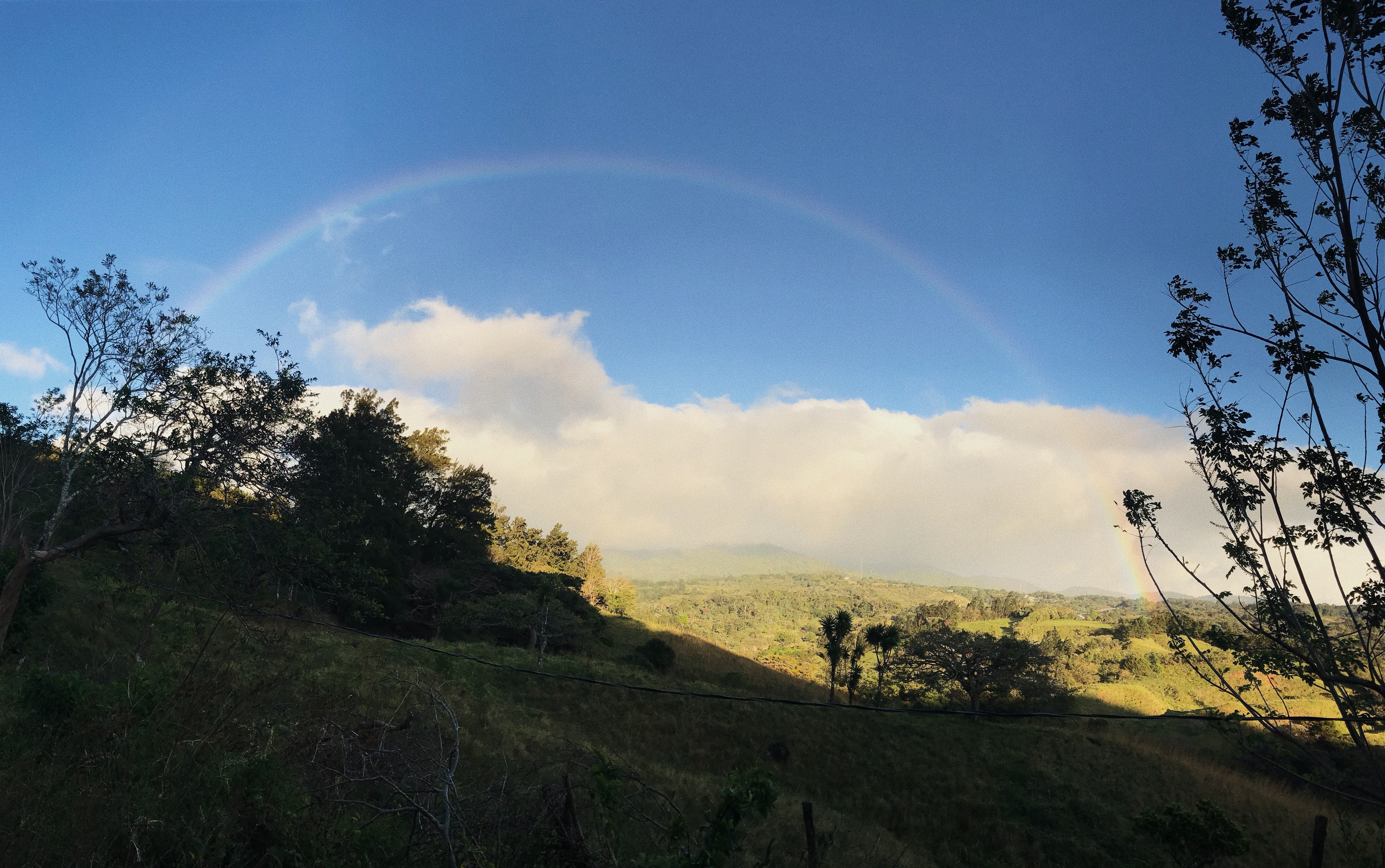 Katherine '22: A Rough First Week
Getting on the plane I felt congested but didn't think much of it. About a day after arriving in Costa Rica traveling had officially made me sick. Looking back on last week I was sick and only went to one class. I had a fever, a bad cough, sore throat, I was congested, and there were other small things as well. I had to adjust to a completely new place, a new family for the next two months, and the new food which was hard when I have always been a picky eater. While I was sick, I went to the doctors twice and my host family was so very kind to me, making sure I took my medicine and got enough rest. I never would have expected that my first week here I would be in bed for most of the time, but with help from teachers, Kathia, and my host family, I was able to catch up with all the work I had missed and adjust to the community. Costa Rica is such a good opportunity that I wouldn't be able to experience anywhere else. I am so glad to still have many more weeks here and to learn more about this new place.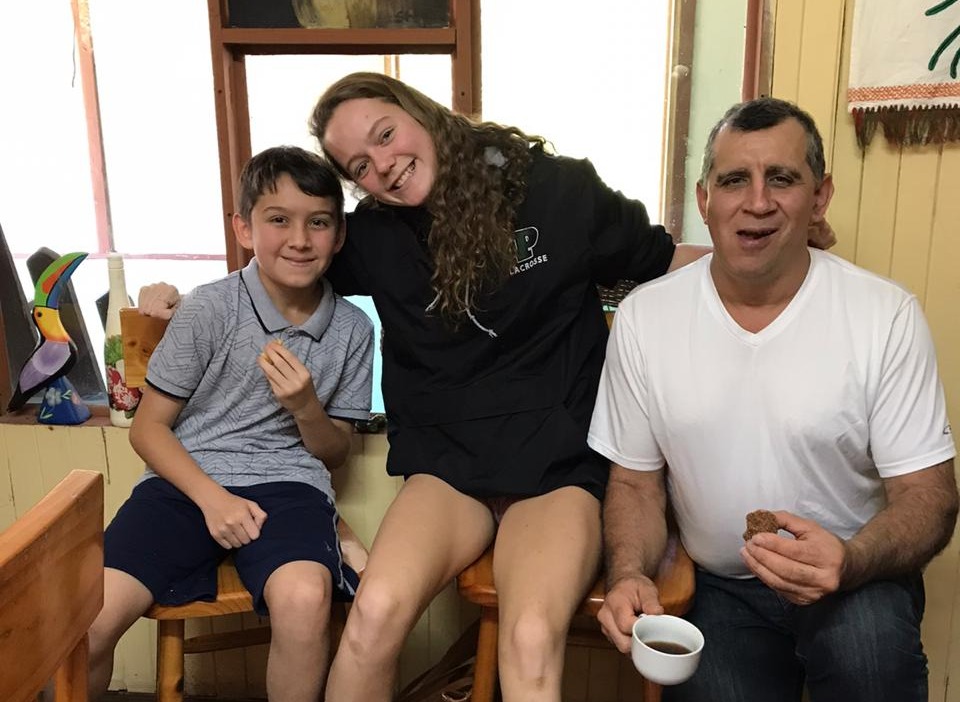 Cassidy '22: A Change in Scenery
Growing up, my house was extremely loud and full of chaos with 4 wild children that always contained endless amounts of energy. I never spent too much time being quiet, as that adjective was simply impossible to obtain if you were a part of my family. Family dinners were full of chatter and countless conversations. As I traveled to boarding school, this tradition did not change. Meals were always a time to congregate and talk about how your day went. However, giving a full description of my day and what I did in a different language is an entirely different story. Attending Spanish classes at school and receiving a 95 on your oral assessment, you feel like you're the best. Nonetheless, you venture to a foreign country, attempting to restate all that you learned in your multiple years of taking Spanish, and everything just seems to go in one ear and out the other. The first day or two was definitely challenging, as I have never been shy or silent person. I never feared asking for something if needed, as that's how I was raised (thanks dad!). This was not so easy to follow my first few days here, because I simply didn't know how to ask. My host family is so kind, and luckily took it slowly as they have had exchange students before and understand how difficult it is to immerse yourself in a whole different culture. Even knowing that though, I still felt so guilty I couldn't communicate as well as I would have wished.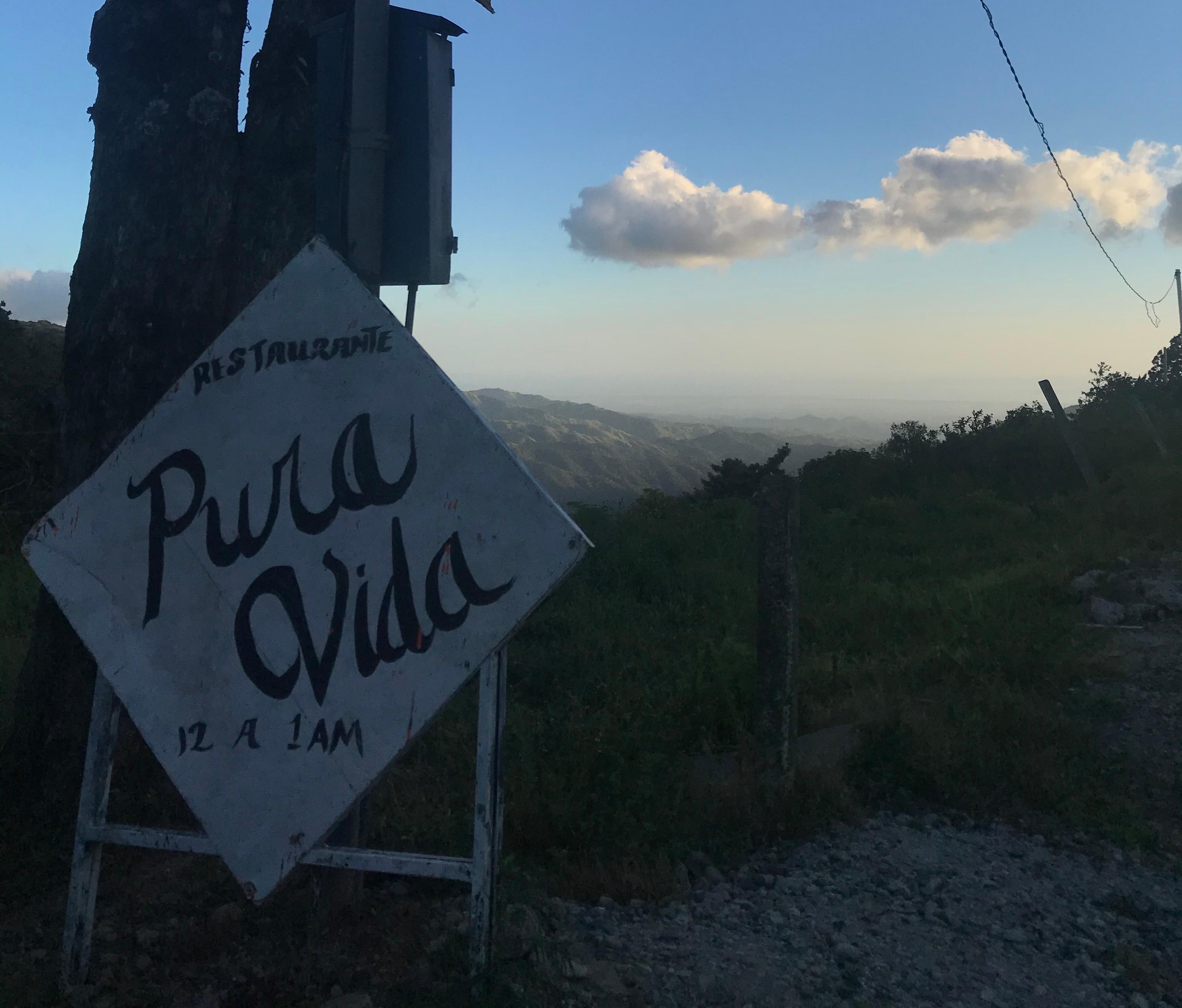 I learned that these things take time though, because time is everything! Now onto week three almost, I am LOVING going to restaurants and trying to order my lunch in Spanish. Half the time, they just ask me to say it in English because I'm most likely not making sense, but hey at least I'm trying! In an environment like this, it's crucial to try. You just have to make it through the awkward/being-afraid-to-make-mistakes phase, which for me only really lasted a couple of days, and then you're set for the next two months. Last night I came back home after a long day of school and zumba in the afternoon, watched a 90's movie with my host sister and played scrabble, it was awesome. Change is a concept that simply requires a little bit of time, and with that, can make an unforgettable experience!