On Sunday, nine students and two faculty will depart for a month-long Chinese immersion program, based in the city of Shangri-La. This is the second immersion trip China that Proctor has arranged, with the first occurring in 2016 (you can read student blogs and reflections from that first trip here). Students live with host families, attend classes, and go on excursions in order to absorb Mandarin and the rich cultures in China. We caught up with trip leader, Jon Beard, about the program's history and what students can expect in the coming weeks.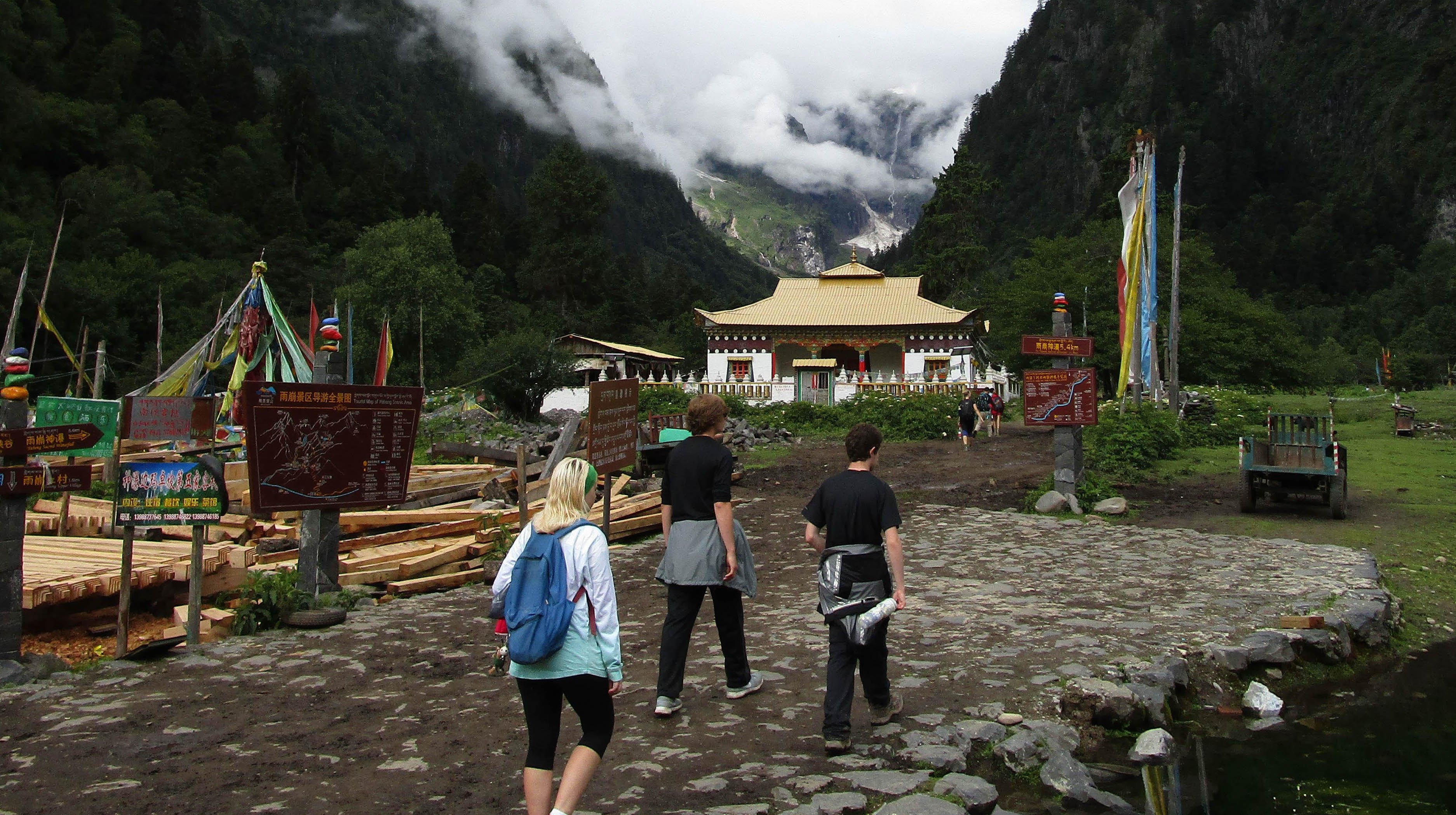 *Images from 2016 trip
How did the China summer trips get started?
A few years ago I was teaching summer language courses at the Rassias Center at Dartmouth College, which is known for being a pioneer in immersion programs. I was inspired to set up an opportunity for our students here at Proctor, and we were lucky enough to work with Bill Rassias himself and Kesang Tashi, a successful entrepreneur, author, and head of a non-profit called "Crossroads" (which fosters cultural exchange) who is from the Shangri-La region. They helped us develop the program and make connections, and in 2014 Adam Jones and I took an initial trip for two weeks to scope out the possibilities. The next year, Bill and Kesang helped John and Valerie Ferris, ten students and I go to China for two weeks, but that was for a more tourist-type trip than what it is now. 2016 was the first year we went for a whole month, along with eight students, and that's when we really got into the language and cultural immersion through classes and excursions. Though the program is now more catered to Proctor's academic model and needs, we are incredibly grateful for the influence that Bill Rassias and Kesang Tashi had in making it all possible. It wouldn't be what it is today without their help.
Why did you choose Shangri-La?
It was originally because of the connections we established with the help of Kesang Tashi, but the Yunnan province is also a great demonstration of China's incredibly diverse cultures, history and languages, with the presence of Tibetans, Yi people, Naxi people and more. The area has great historical significance as a part of the Tea Horse Road, which is an ancient trade route. Additionally, there is much less pollution and the air is a lot cleaner in Shangri-La compared to major cities.
What are the main components of the program?
As an immersion trip, it is designed so students can experience the language and culture in dynamic and varied methods. The homestay is the most important aspect of the trip; you could say it's the hub around which other components are arranged to provide support. Students also attend daily classes taught by myself and another Mandarin teacher. The lessons are very hands-on and challenge students at whatever level they are at in Mandarin. We ask them to go to the market and negotiate prices, order food or tea at a tea house, and conduct interviews with their host family. Much of the learning happens through real-life interactions, so we also go on excursions such as day-hikes, cooking classes, Tibetan painting lessons and a five-day hiking trip around the Meili Snow Mountains.
Are there prerequisites for students going on the trip?
A student must have at least completed Mandarin 1 so they have a language and cultural base to build upon. But otherwise, we take all levels of students, assess them on their individual growth and upon completion they receive a full year of Mandarin credit.
What are the homestays like?
In the past, students would stay with a family by themselves, but this year we are placing them in pairs to see if it has a positive impact on their comfort and confidence speaking and engaging with the family. Often there is a son or daughter in the family that speaks a little English, but we want them to push themselves to practice their Mandarin whenever possible. Because total immersion is such a mental and emotional challenge, Ilyena and I make ourselves very present, floating in and out to make sure things are going well in the home and we also set aside a time to check in as a group every day to share stories and reflect.
How are you feeling as you prepare to leave?
Really excited! We have a great group of enthusiastic students, and I think we're all ready to get going. It's going to be a great trip!
Our itinerary:
07/01: Depart JFK Airport

07/02: Arrive in Kùnmíng

07/03-7/04: Dàlǐ and Cángshān Mountain

07/05-7/07: Shāxī

07/08 -07/09: Shangri-La. Orientation and moving into homestays

07/10-7/14: Shangri-La

07/15-7/18: Xīdǎng Village and Yǔbēng Village

07/19-7/28: Shangri-La

07/29: Shangri-La to Guǎngzhōu

07/30: Arrive at back home to JFK!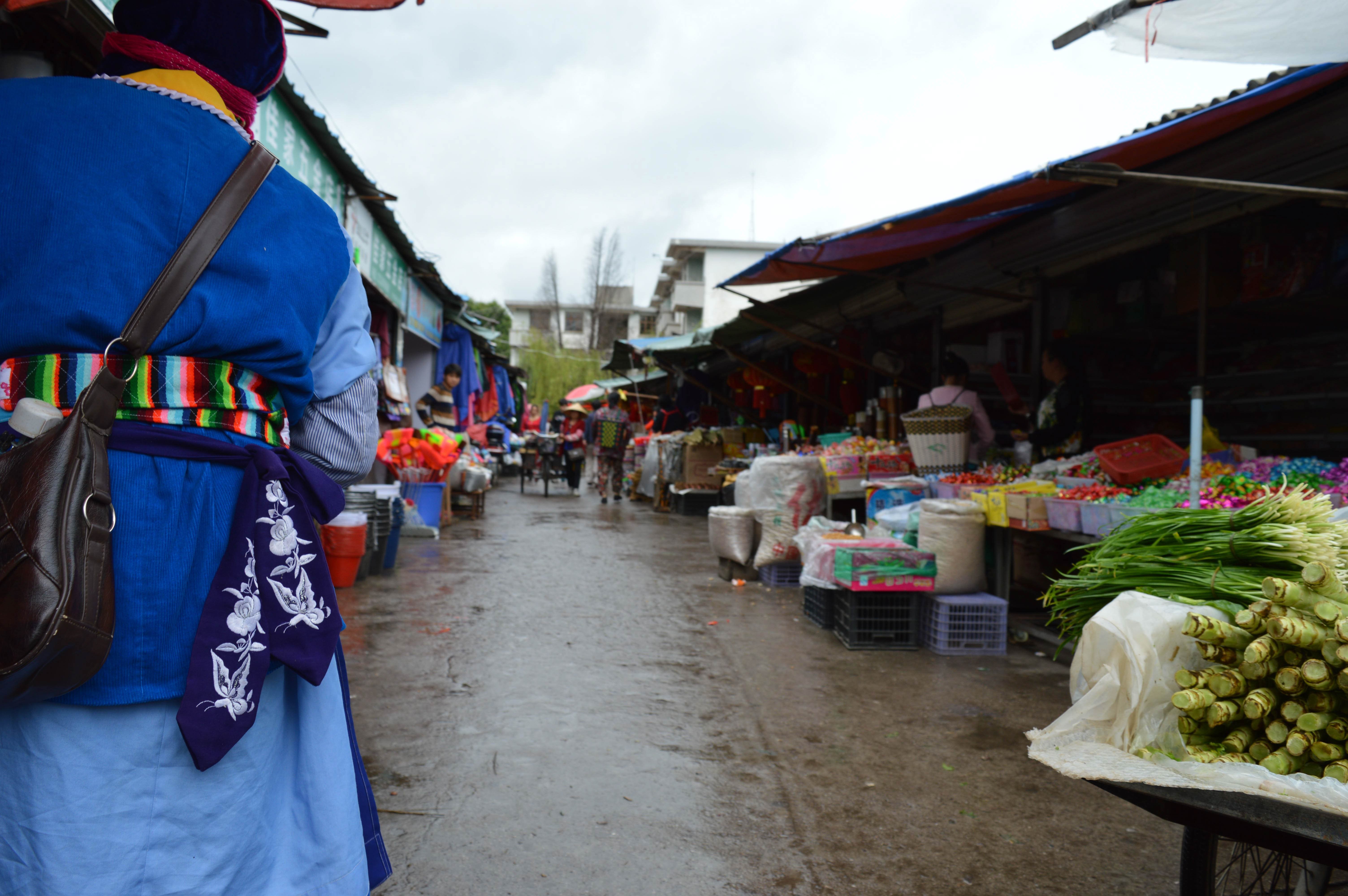 ---
Proctor's summer trips provide a unique opportunity for students to continue their year-round education and expand their world view. Three other off-campus trips are gearing up to depart this summer, including an FIS/USSA training camp in Chile from August 15-30, and the quickly approaching student service and faculty/staff professional development trips to the Rosebud Reservation in South Dakota (7/11-7/21 and 7/20-8/1, respectively). You can read more about our Native American connection HERE.
We look forward to hearing updates from the China group over the next month and wish them the best on their upcoming travels!