Autumn in New England sees people from all over the country come for some of the most amazing leaf-peeping opportunities around. And at Proctor, who has a better view of the beautiful foliage than the school's mountain biking team that gets to cruise through the woods every afternoon! Each year, Proctor's mountain biking team gains more and more students, this season boasting a whopping thirty-five students.The sheer number of athletes and bikes to maintain may seem overwhelming, especially with the addition of COVID-19 and the protocols that come with it; however, that doesn't seem to be the case at Proctor where our mountain biking coaches and athletes are having an amazing fall season.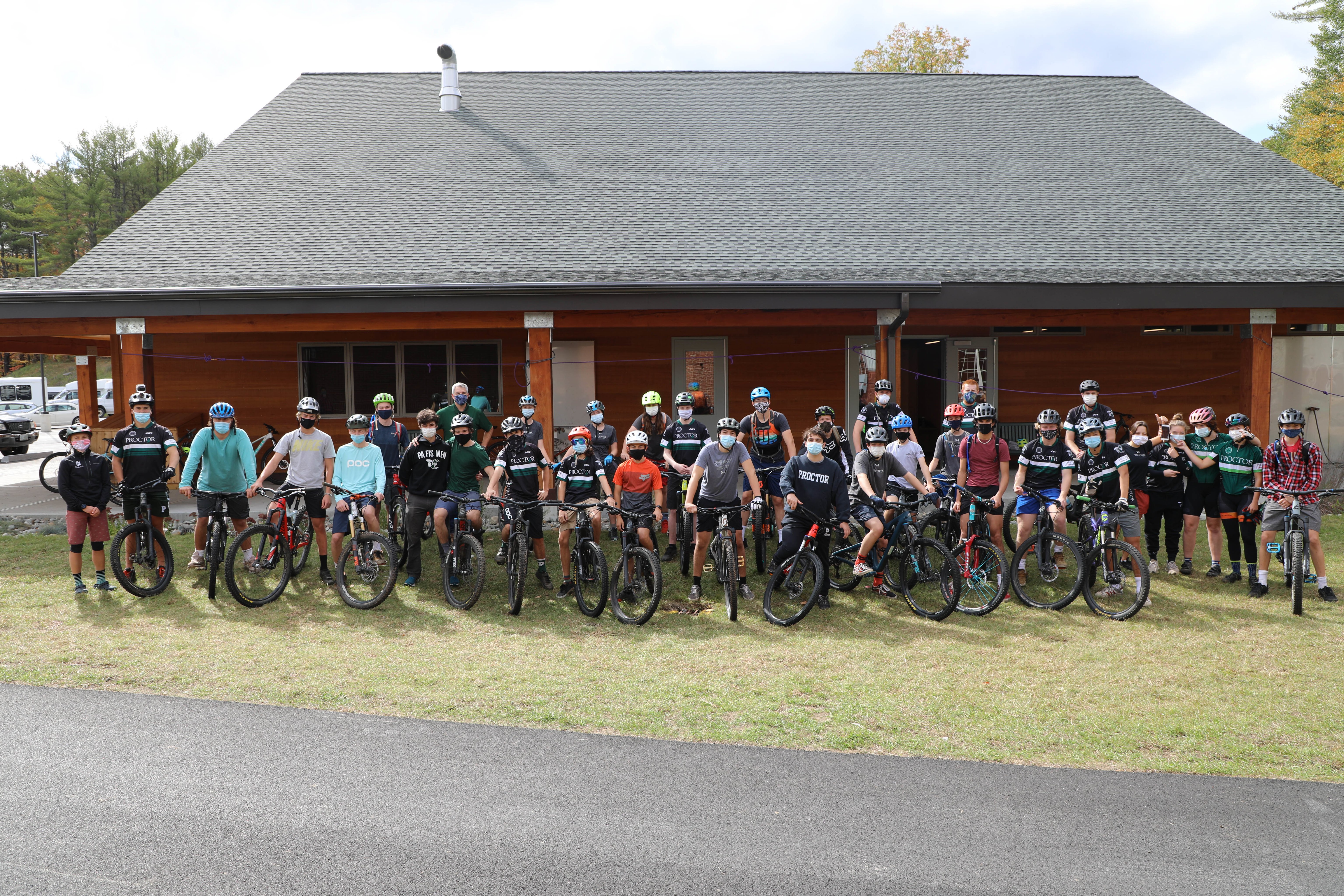 "As far as COVID safety goes, our program has not been hugely impacted," head coach Josh Norris said when asked about the changes this season presents. "We need to continually remind kids to put masks on when we stop and collect as a group, but for the most part, what we do is pretty COVID-friendly." In order to coordinate such a large group of students, the team has three other coaches working alongside Josh: Chris Farrell, Chris Grotnes, and Ashleigh Boulton. Chris Farrell added, "We separate by ability levels, so we take multiple rides which also helps us in terms of cross-contamination." As he explained, the students are evenly split up into these groups which not only acts as an efficient way for riders to improve but as a way for students to ride safely distanced.
There are many new experiences to look forward to this season if you are a member of the Mountain Biking team, one of which is a significant change in the racing format. Josh explained the differences this year's team will see on competition days, "Our races are really interesting this year. Ordinarily, we have 15-20 teams at a race, and this year we'll have two. It'll be really interesting to see how that changes the dynamic of a race." Mountain Biking races are usually known for their energy and exhilarating competition, so the team is intrigued to see how, if at all, this will change with the adjustments to the races.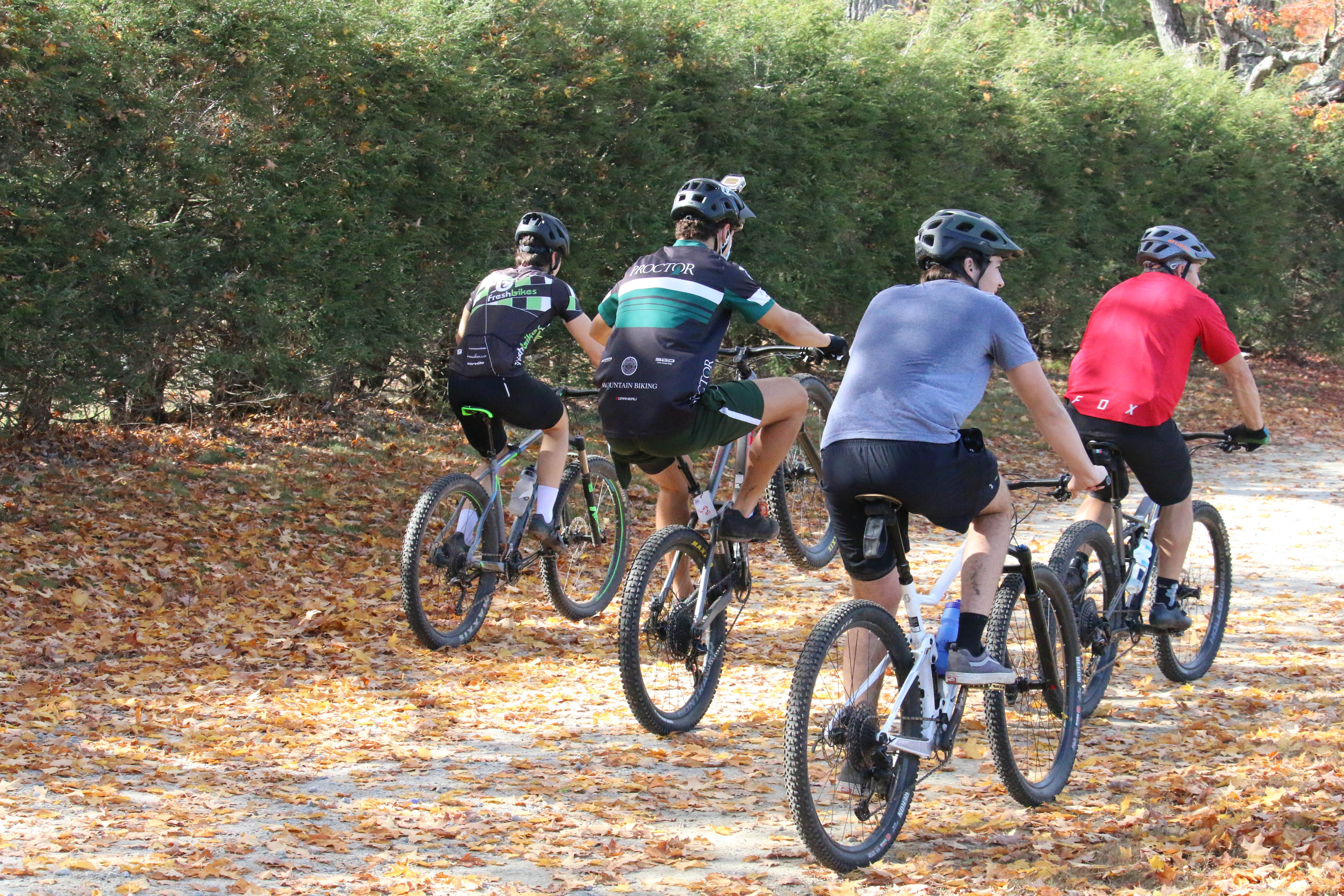 This past Saturday, Proctor hosted a non-competitive group ride around campus with New Hampton School. Along with a common feeling of joy as they rode the trails, members of the New Hampton mountain biking team enjoyed the facilities at our new Outdoor Center. For those who don't know, last winter the Outdoor Center was constructed as a new home base for a number of programs such as alpine skiing, snowboarding, rock climbing, kayaking, and mountain biking. In addition to also providing storage for Mountain Classroom and Orientation, the Outdoor Center has served as a very efficient and useful space for teams to gather in order to tune and repair their gear, and it will continue to be an amazing resource for many groups at Proctor.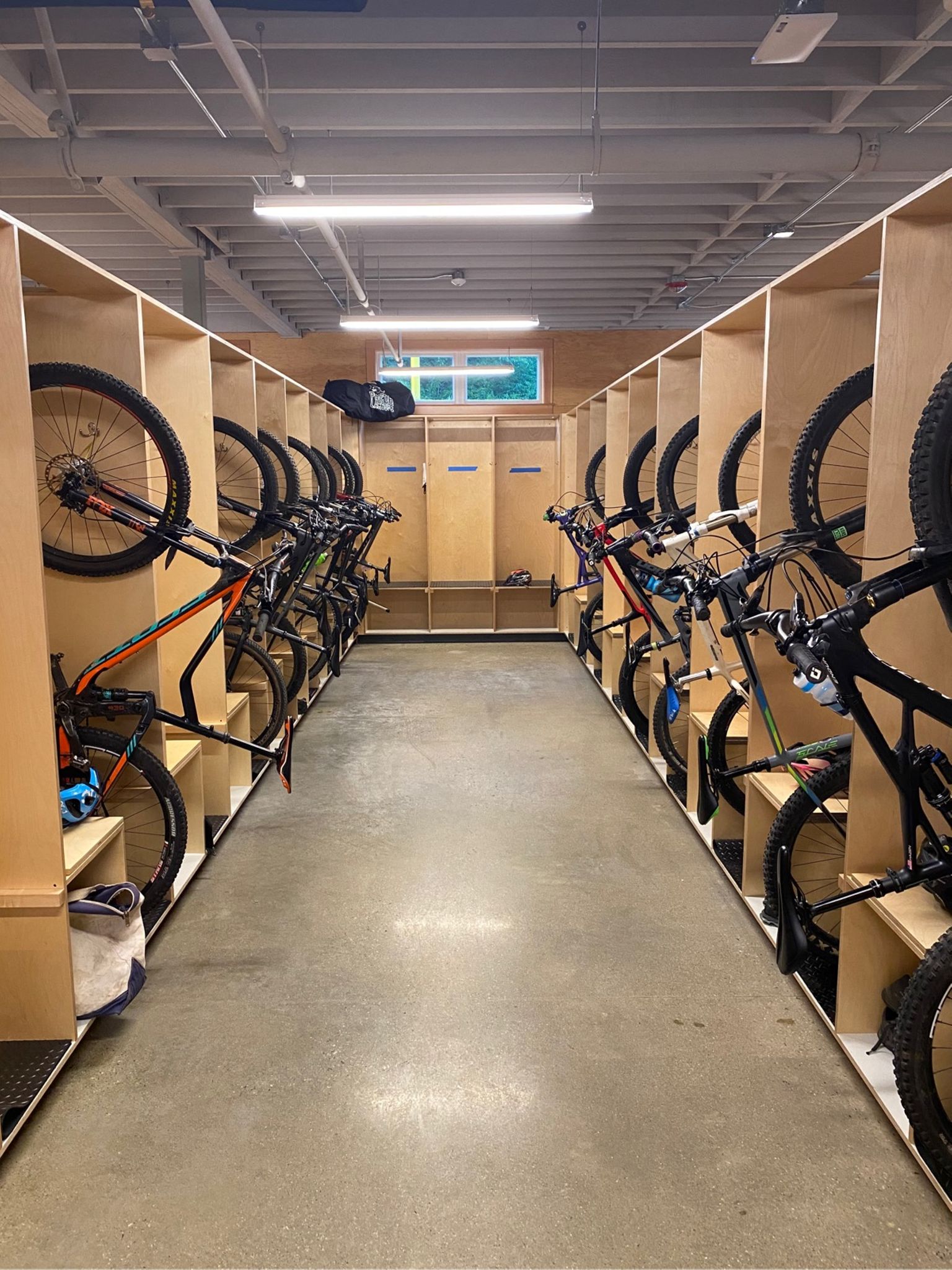 Students from New Hampton were also extremely impressed with Proctor's numerous trails which stretch throughout the entirety of Proctor's woodlands. Every year, the team spends time building and managing new trails, so the system continues to expand and diversify. So far this fall, the students have primarily been clearing roots, logs, and other debris on trails that were built over the summer, so it isn't surprising that riders from New Hampton thoroughly enjoyed their experiences around the campus.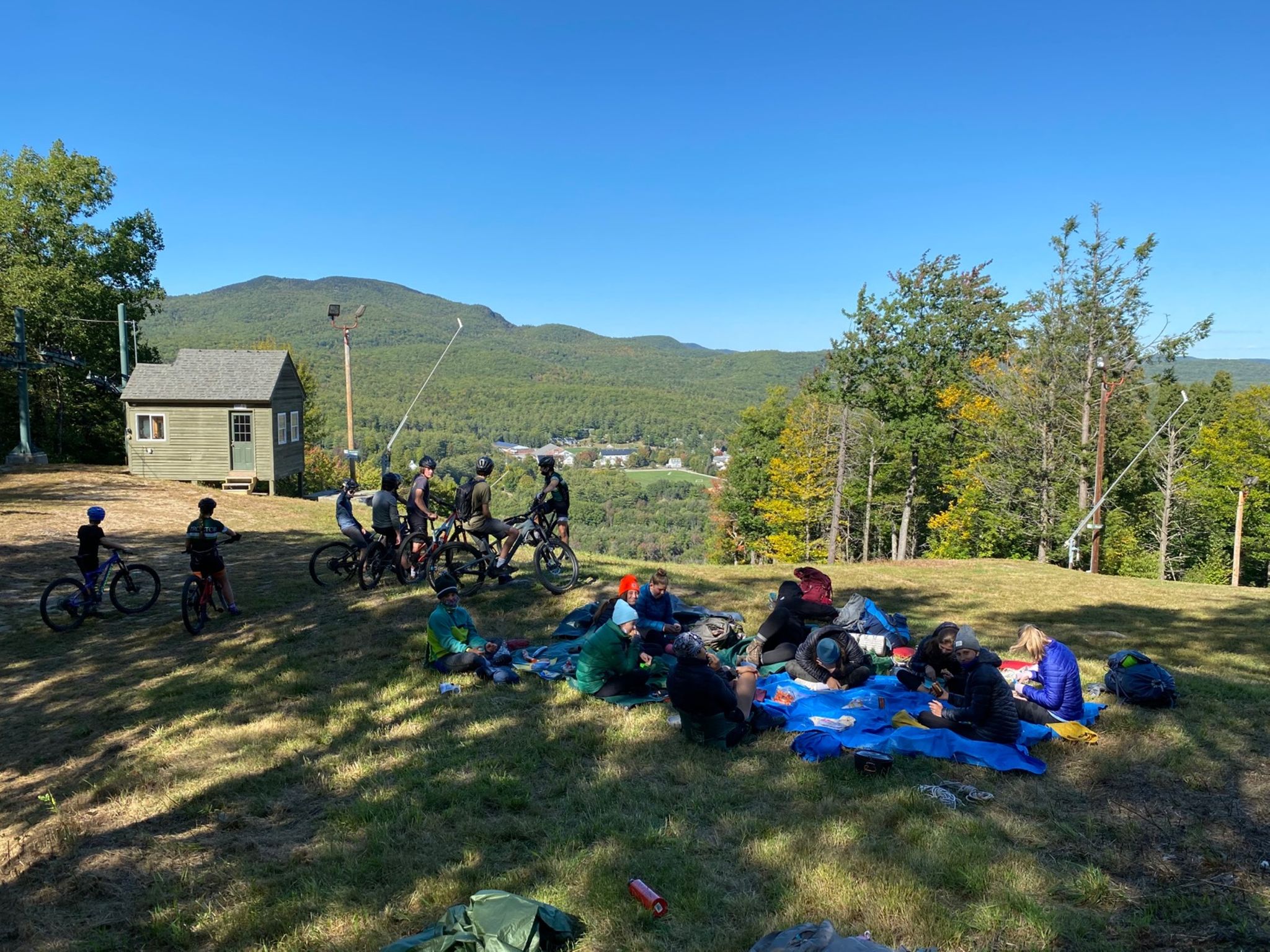 At the end of the day, the coaches are most focused on spreading their love for the sport to the students - especially those new to the sport - in hopes they'll embrace that zeal for it as well. "As always," Josh noted, "we're psyched to get on mountain bikes and get new kids into Mountain Biking". Even in the midst of COVID, it's shaping up to be an amazing season for the team.