Of Proctor's competitive athletic teams, one, in particular, has stood out this year for their success and palpable camaraderie: Varsity Field Hockey. The team of 16 girls has been dominating the Lakes Region League over the last four weeks with an undefeated, 4-0 season.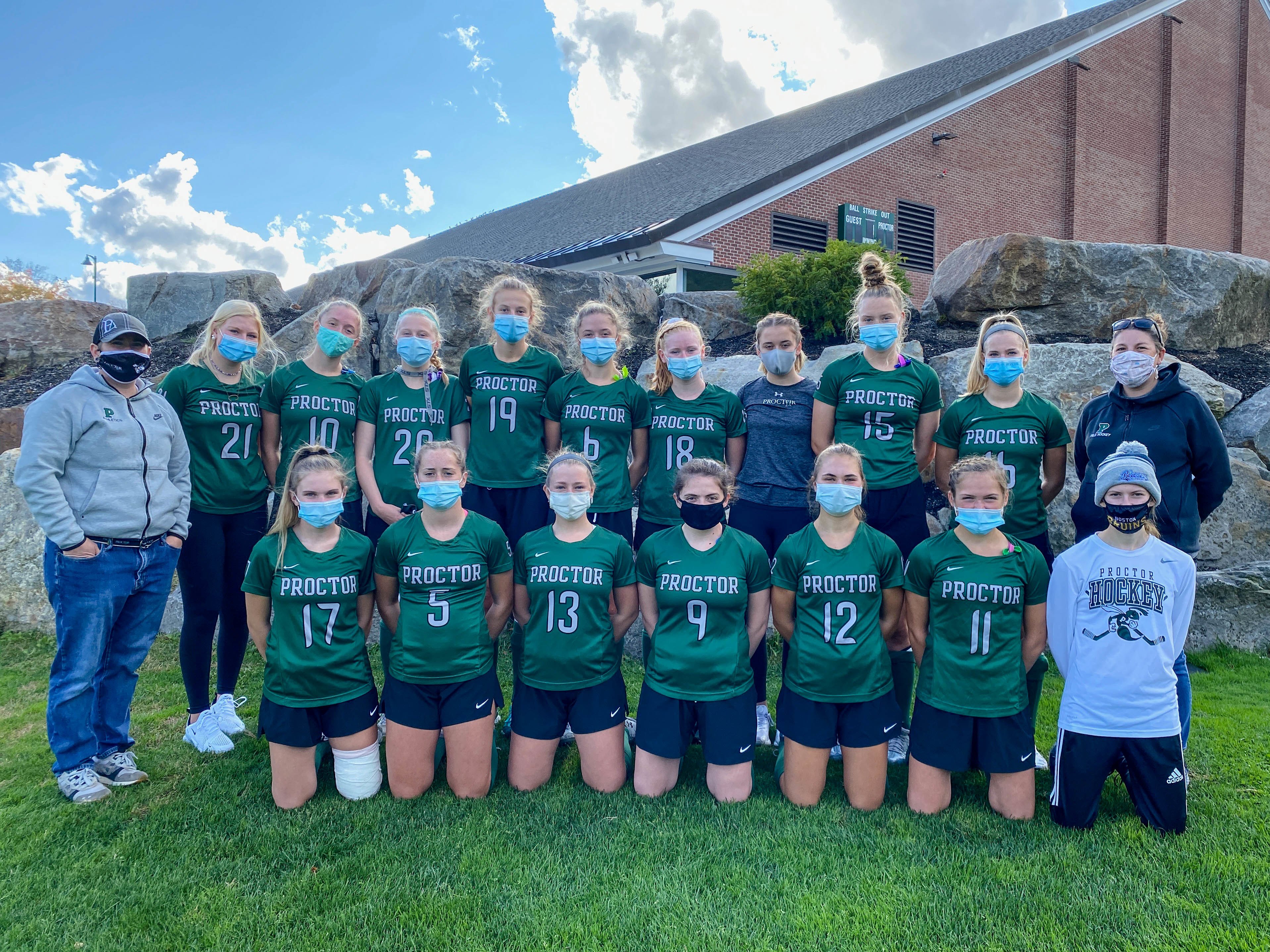 Many factors have guided the team through this fall season, one of which being the exceptional leadership from coaches Kate '01 and Trish Austin '01. Their experience as players for Proctor, as well as years of coaching, have allowed them to build a team of extremely skilled players. "This is my eighth season coaching at Proctor," said Kate. "Before that, I coached at Tilton School for six years. At Proctor, both Trish and I played; we were teammates."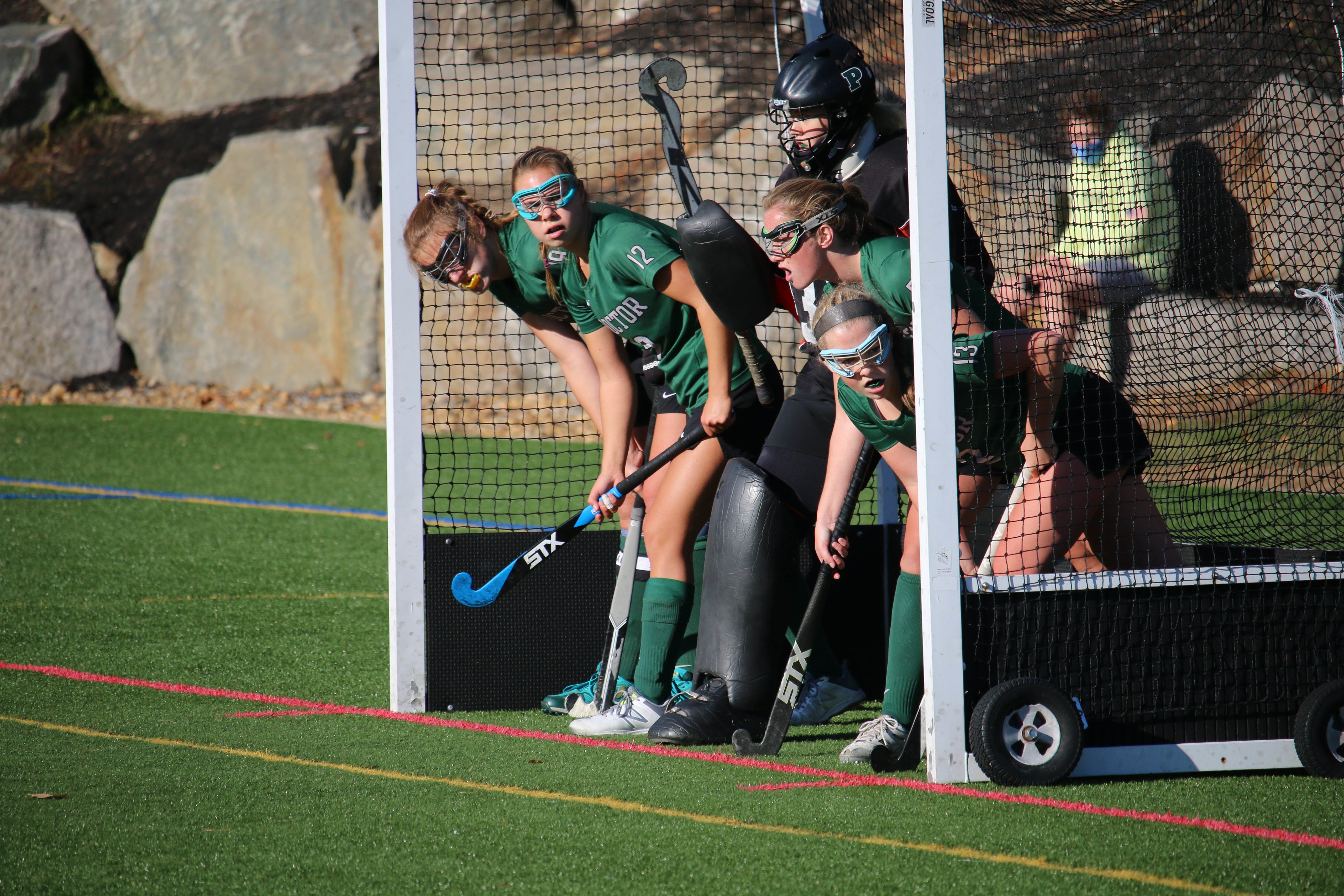 The unity of the players on the team has been crucial to their success as well. "The key has been the dedication and hard work by the players themselves," Kate told me. "Every day they show up wanting to improve. They are putting in the extra time to make our team better." Despite being a varsity sport, the field hockey team has received meaningful contributions from players of all levels of experience so far this season. According to Kate, "Strength from newcomers has allowed us to change our formation on the field to add more support in the midfield. This has allowed our forwards to be in better positions to score goals!"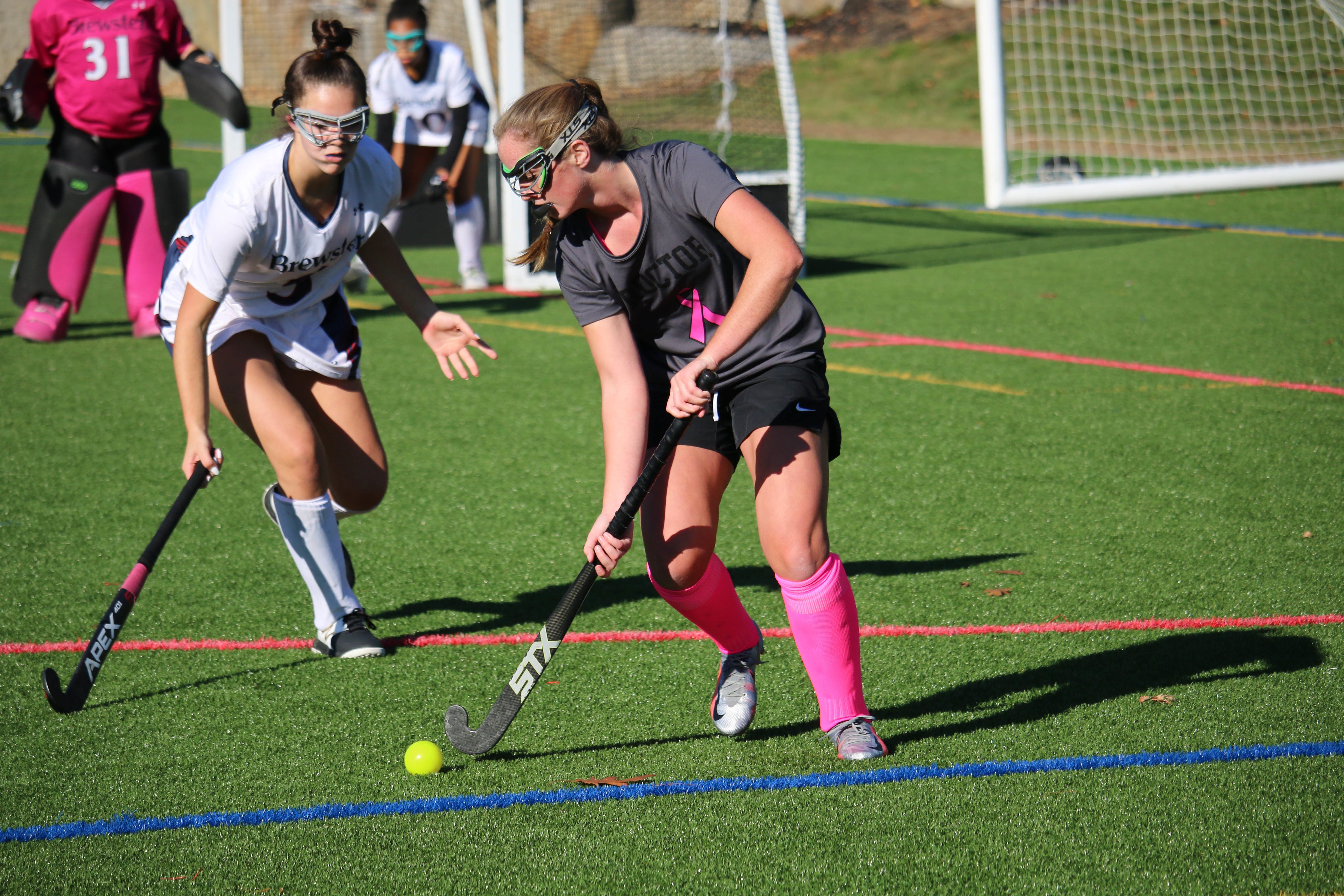 The team's dominance is as impressive as is, but the addition of COVID safety protocols has made both practice and competition significantly more complicated. "For the most part, practice is run very similar to years without COVID with the exception of team huddles and water breaks. The athletes wear their masks all the time in practices, and at the end of our practices, all team gear is sanitized." In addition to weekly testing, social distancing rules, and campus mask mandate, it's absolutely necessary that all players follow these rules so that they can continue to play throughout the season.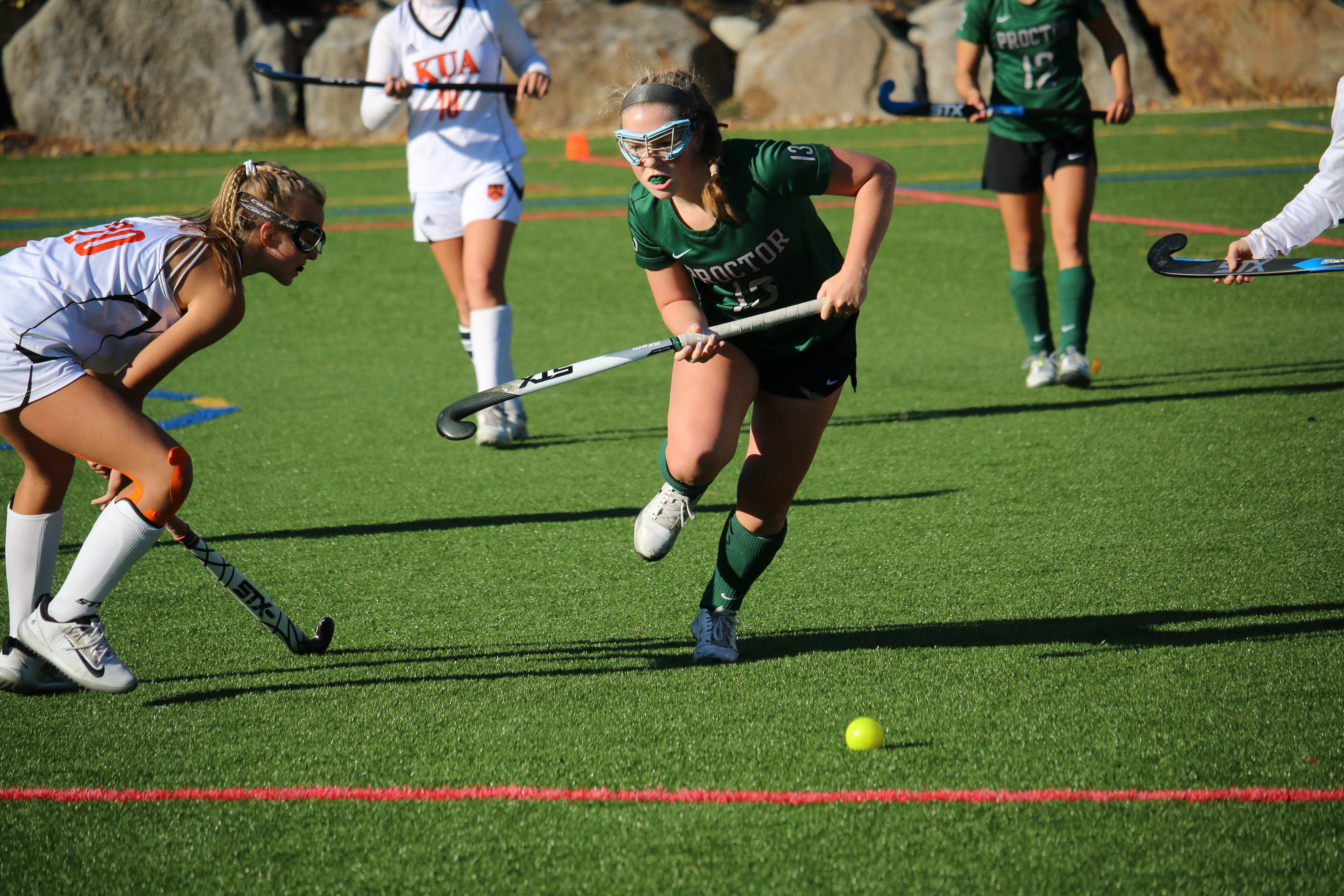 Regarding those games, competitions with other schools have changed significantly in terms of formatting. "Catching up with coaches from other schools before the start of the game was a normal occurrence, but not this year," Kate explained. "Teams arrive and keep to themselves on the field. Also, just thanking the opponent after the game with a cheer and not shaking hands was hard to adjust to." However, in terms of on-field play, the adjusted schedule has proven to be surprisingly beneficial for the team. Kate told me, "Having 5 days between each contest has allowed us plenty of time to prepare for the next opponent. It allows us to give the athletes a day of rest and it also has allowed us time to work on analyzing film of ourselves and our opponent. Both of these are basically impossible when you have only 2 days of practice between games [such as during a normal year]."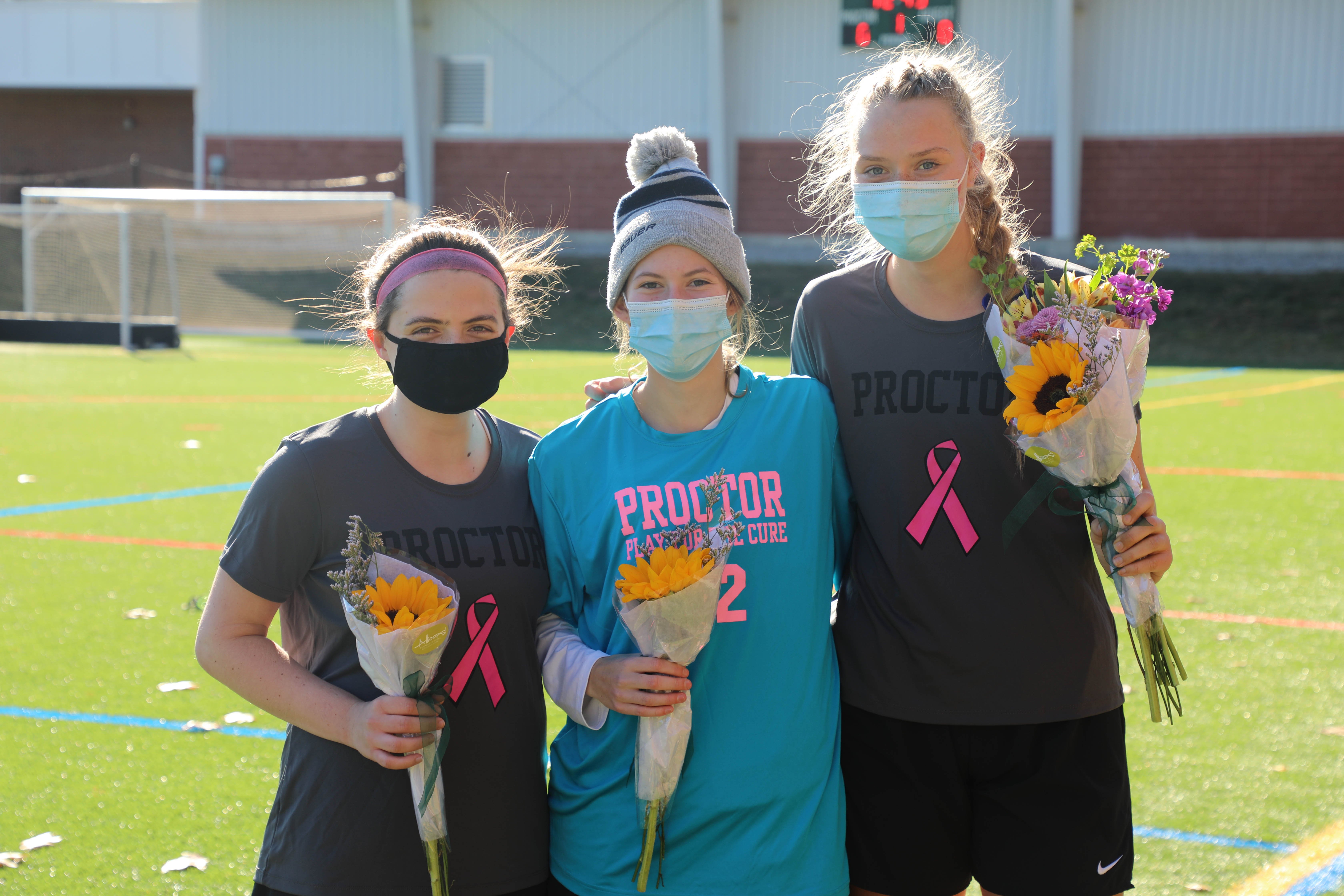 Varsity Field Hockey has inspired the players in countless ways. They have learned the importance of perseverance in times of adversity. Managing to be successful despite the many challenges COVID has brought builds not only skill but character. Secondly, this season has taught them to never take for granted their everyday experiences on and off the field. This season is significantly different from past years, and the players have learned to use this feeling of discomfort to their advantage. It is important to step back once in a while and be aware of the different privileges we have as students and athletes. As Kate shares, "Despite everything else that is happening in the world around us, the community at Proctor has been successful in providing the students the opportunity to play sports. Frankly, this within itself, is amazing. Every day I'm grateful to be able to walk down to the field and work with this group of wonderful athletes."