Roughly 20% of Proctor's students live locally and make the commute to Proctor's campus each day. While these day students take part in evening study hall and extra help sessions, participate in all campus activities, and have access to all Proctor has to offer, incoming day students often feel apprehension about how they will balance being a day student at a boarding school. This year's Day Student Leaders, Margaret Fair '19 and Henry Bechok '19, share their perspectives and advice below on how to navigate the challenges and take full advantage of the opportunities of being a day student at Proctor.
1) What do you feel are the biggest benefits of being a day student at a Boarding School?
Margaret:
I feel like being a day student at a boarding school is the best of both worlds. You are a part of the community, but at the end of the day you can go home and sleep in your own bed and spend time with your family. I have really enjoyed being able to be on campus as late as 10 p.m. for study hall and then going back to the comfort of my own home. Also, on weekends you can bring boarding students home to show them your home and what you like to do outside of school.
Henry:
I think the best thing about being a day student is having my own personal space at my house. That being said, I've made a lot of friends that live in the dorms where I feel like I have a comfortable place to hang out and stay if I need. I also have everyday access to my parents which is really helpful.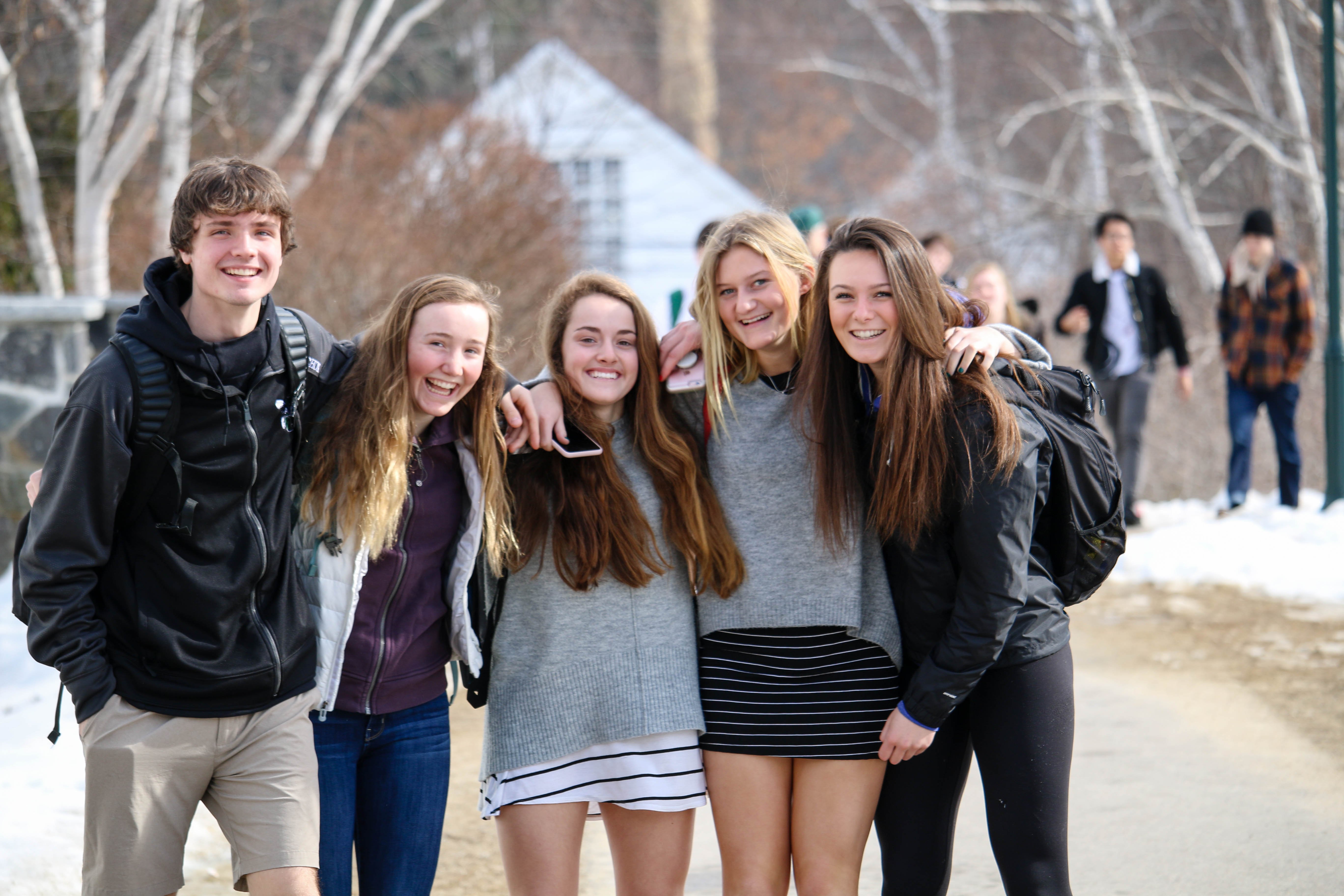 2) What are the biggest challenges?
Margaret:
I'd say the biggest challenge of being a day student is not having a dorm you have an immediate connection with. You may have to work a little harder to find really close friends, but working harder than people who live together still isn't working that hard!
Henry:
Even though I only have to drive 15 minutes to school, commuting to school in the morning can feel inconvenient. Sometimes I wish I could get up and walk from my room to class in 30 seconds, but at the same time, a lot of my boarding friends wish they got to be in their own bed at home, so there are benefits and disadvantages to both!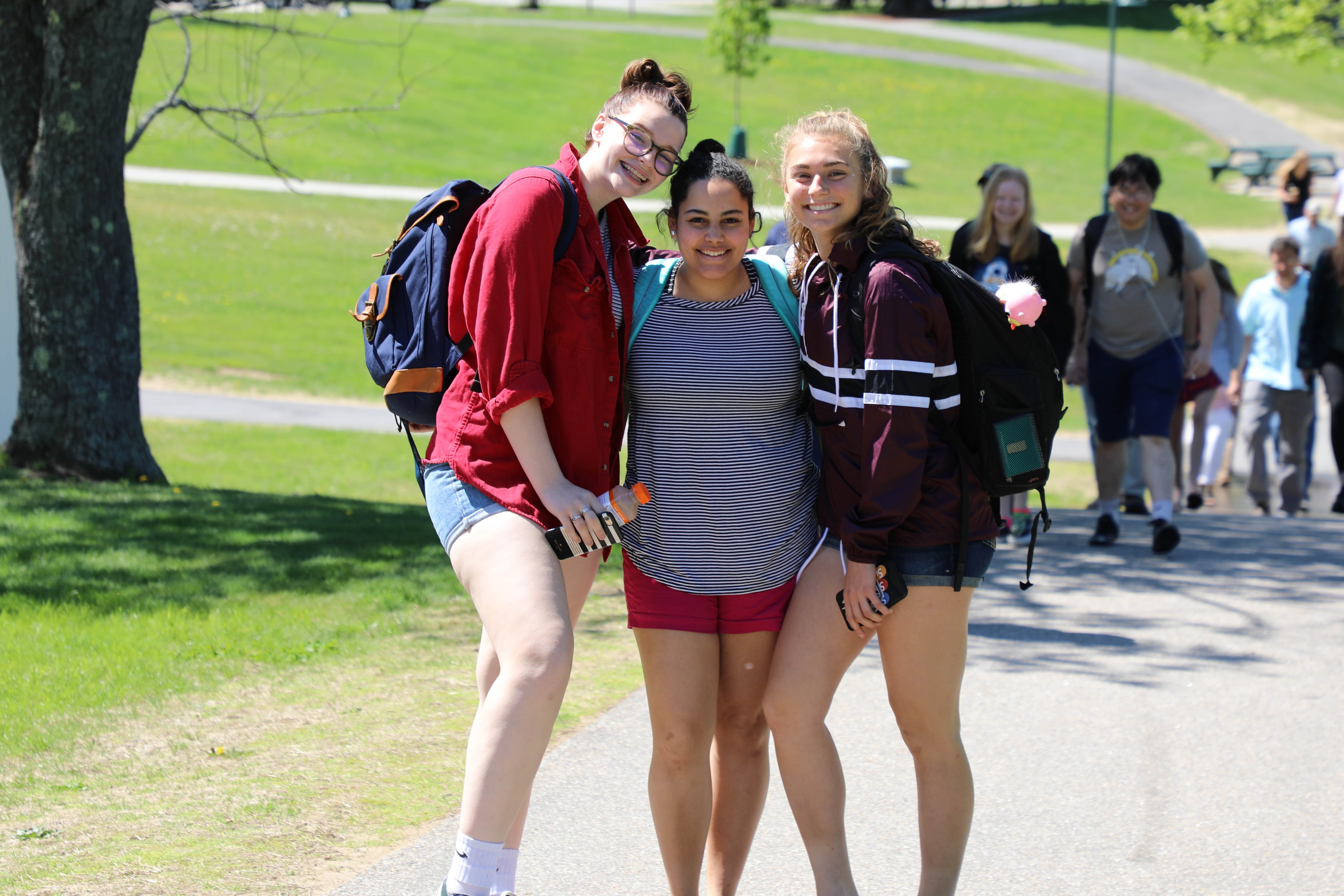 3) Do you feel that you miss out on anything being a day student? If so, what?
Margaret:
I feel like the only thing I miss out on is having a bond with a dorm and a dorm family. The dorms do fun challenges and specific activities we don't always get to participate in. However, I was lucky enough to become close with my best friend's dorm family, so in that regard I wasn't missing out!
Henry:
I feel like I miss out on the social element of living with my peers or a faculty family, but I truly think it's easy to integrate yourself with the boarding students and still have the benefits of living at home.
4) What advice would you give to new day students on ways to best integrate into the community?
Margaret:
Put yourself out there and be yourself. I know that sounds corny but it's true! Once I stopped being nervous about making friends, I made a lot of them. I came into school last year as a new junior and I was more scared than I've ever been. That all melted away as soon as I realized I just had to be open to the experience, and this past year was one of the best school years I've ever had! The entire community is so welcoming, so even though it may make you anxious or scare you, you'll quickly find your people and you'll have a great time. Don't be afraid to seek out friendship and conversations from Henry and me either - we're here to help!
Henry:
I think the best way to integrate is to get involved in a lot of different ways. Also, try not to hang out with the same people all the time, especially if you know students from your previous school. You should do everything you can to meet new people right away. That way you can keep your day student friends, but also make new friends and broaden your social circle. One of the greatest aspects of a boarding school is meeting people from all over the world; take advantage of it!
---
Day Students and their families are invited to a Day Family Picnic on the evening of Wednesday, August, 29 at 6:00 PM. In the meantime, don't hesitate to reach out to Henry or Margaret through our Day Student Coordinator, Linda Sargent, via email.