Our second week in Arizona went by really fast. We spent almost every night sitting around the dining room table working on our Art History book project and painting almost everyday.
On Monday, Dave taught us how to paint an apple and everyone's turned out really well.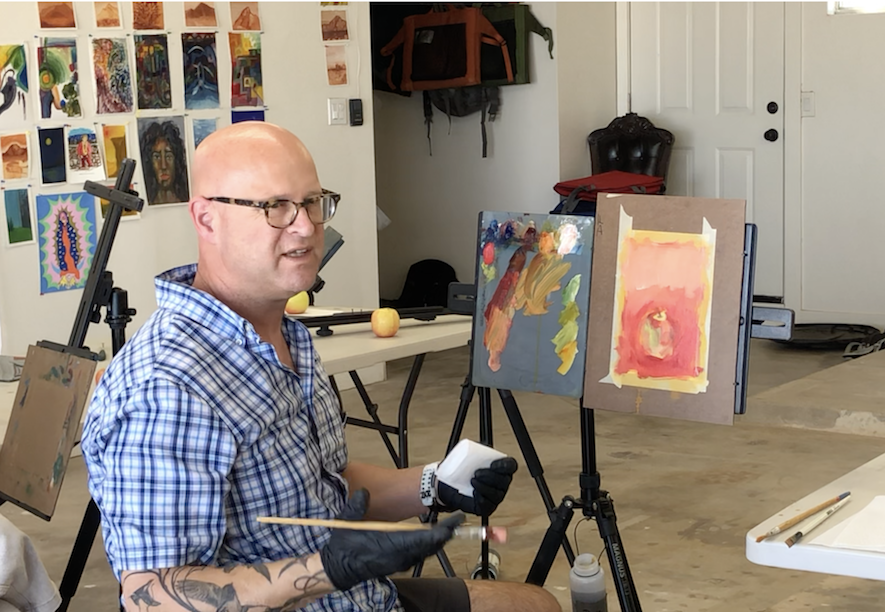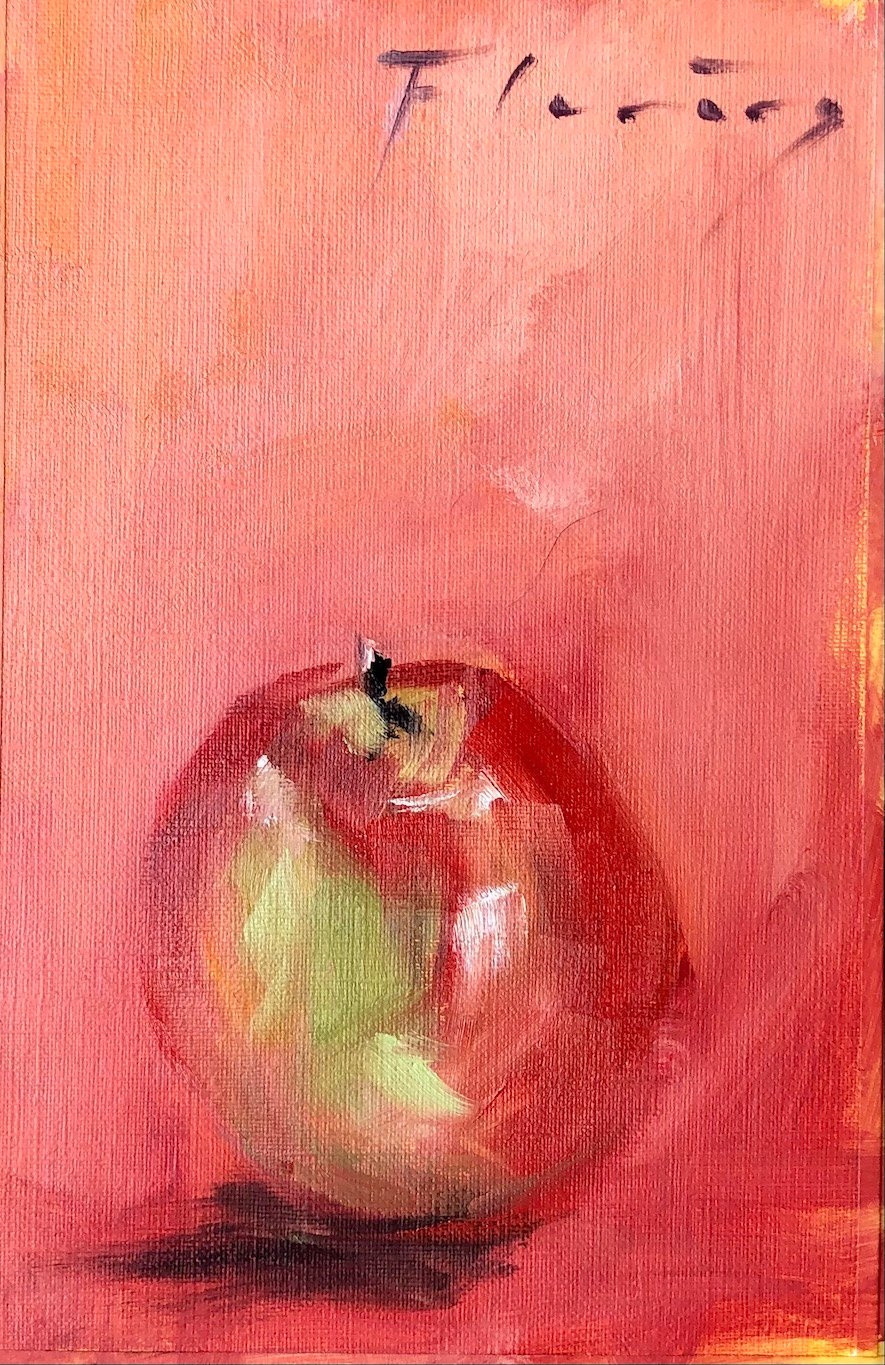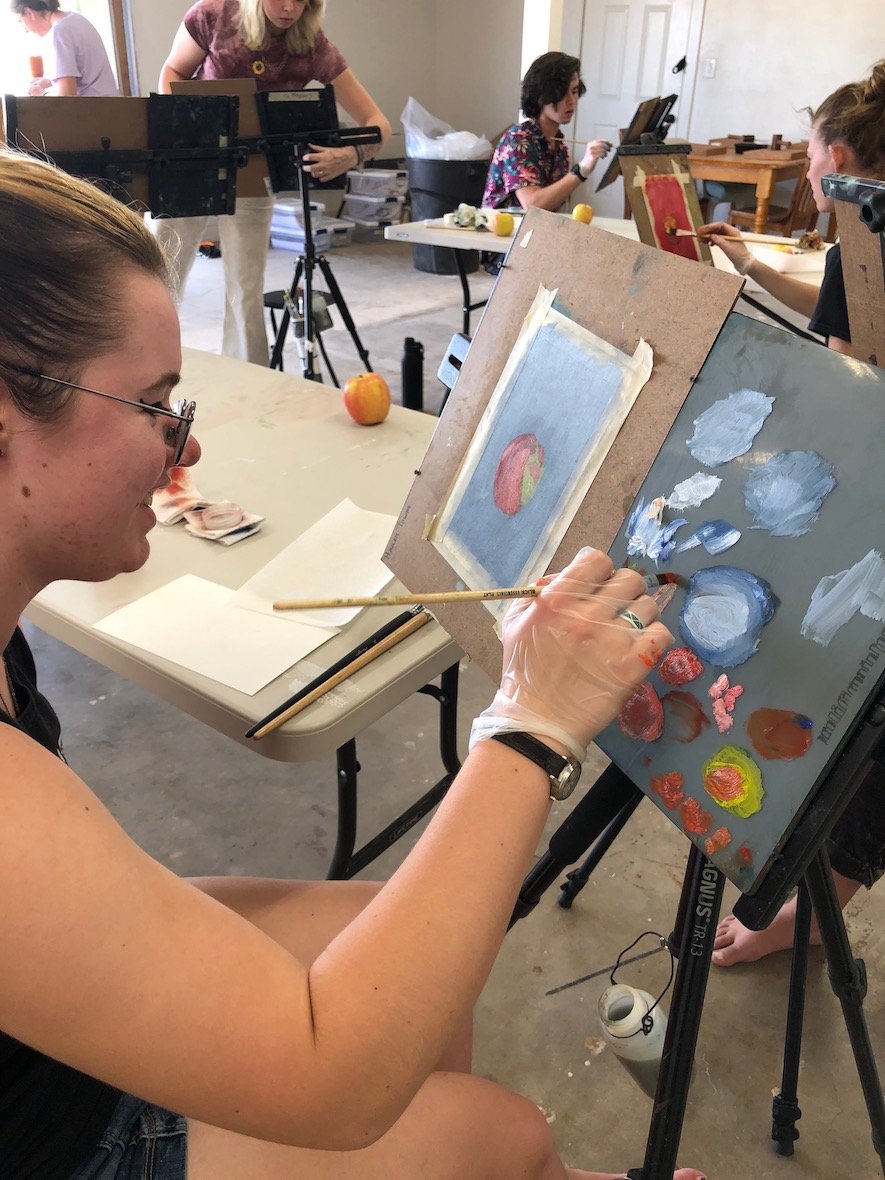 On Tuesday we got to go see the Casa Grande Ruins, which is one of the oldest prehistoric buildings in North America, in fact it is over 700 years old. I was very excited to see the ruins because I am interested in possible archaeological pursuits in college.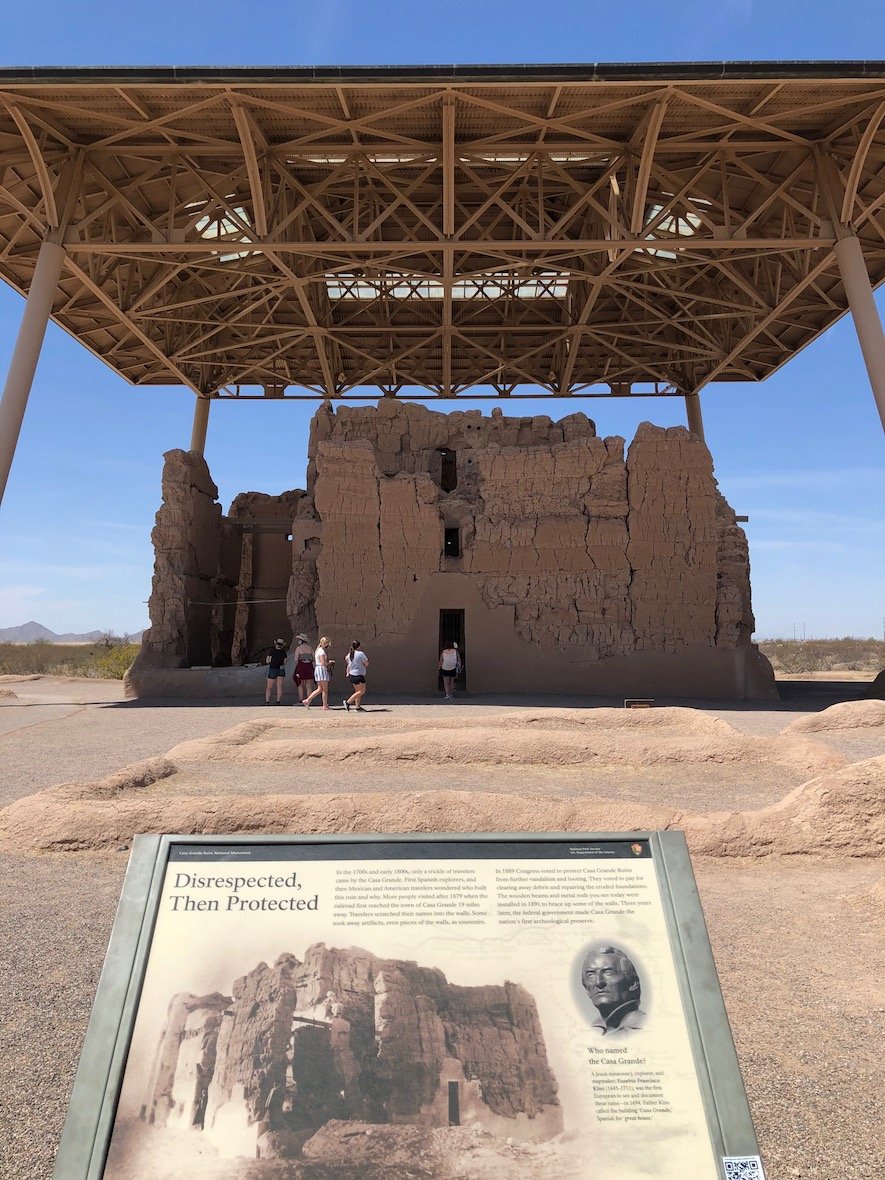 We had lunch at the ruins and then went to a local park to Plein Air paint.
Wednesday, we repainted the apple for a grade and I felt that my practice apple two days prior was better. Dave disagrees. Thursday we had a bit of an adventure getting to our painting location. We went to the Boyce Thompson Arboretum, located outside of Superior, Arizona, it was really beautiful. With the hopes of being able to paint there, our dreams were quickly squashed when we were told we couldn't paint off the path but that there were lovely spots further up the road. So up the road we went, but not before one of the potted cactuses demanded a blood sacrifice from my hand. We drove up the road but that proved unsuccessful due to the fact that up the road it turned into a canyon and we couldn't pull off to paint. We then had to pull a U-ie and drive back down to the Arboretum again and ended up painting from across the road.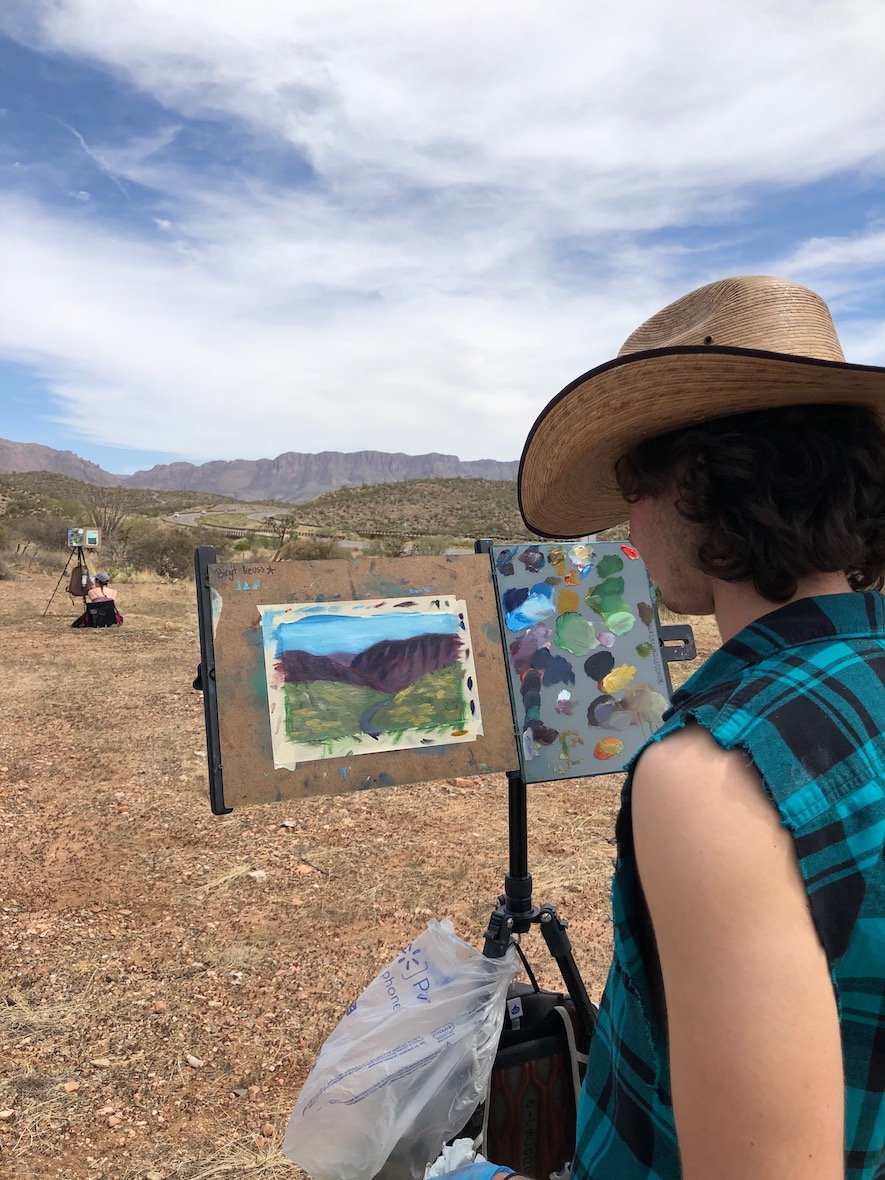 Friday we finally got to learn how to hand tool leather. I was so excited for this, as I always wanted to learn how to tool leather. We also got to design the cover of our Carnet de Voyage (sketch book) which was very exciting. That afternoon there was open studio and I finally had some success painting and I found that I really enjoy water colors.
To round out the week on Saturday we got to go to the Ted DeGrazia "Gallery of the Sun" Museum which had a beautiful courtyard that was really fun to sketch in.
There was also a really cool painted horse skull that I included in my Carnet. Overall the group really vibes well together and we're all having a great time. Also the food here is pretty good.
Oh! How could I forget. We also visited the San Xavier Mission south of Tucson. It's a beautiful Spanish Baroque style Church / Mission. The interior was unfortunately closed due to the virus.
- Stella '21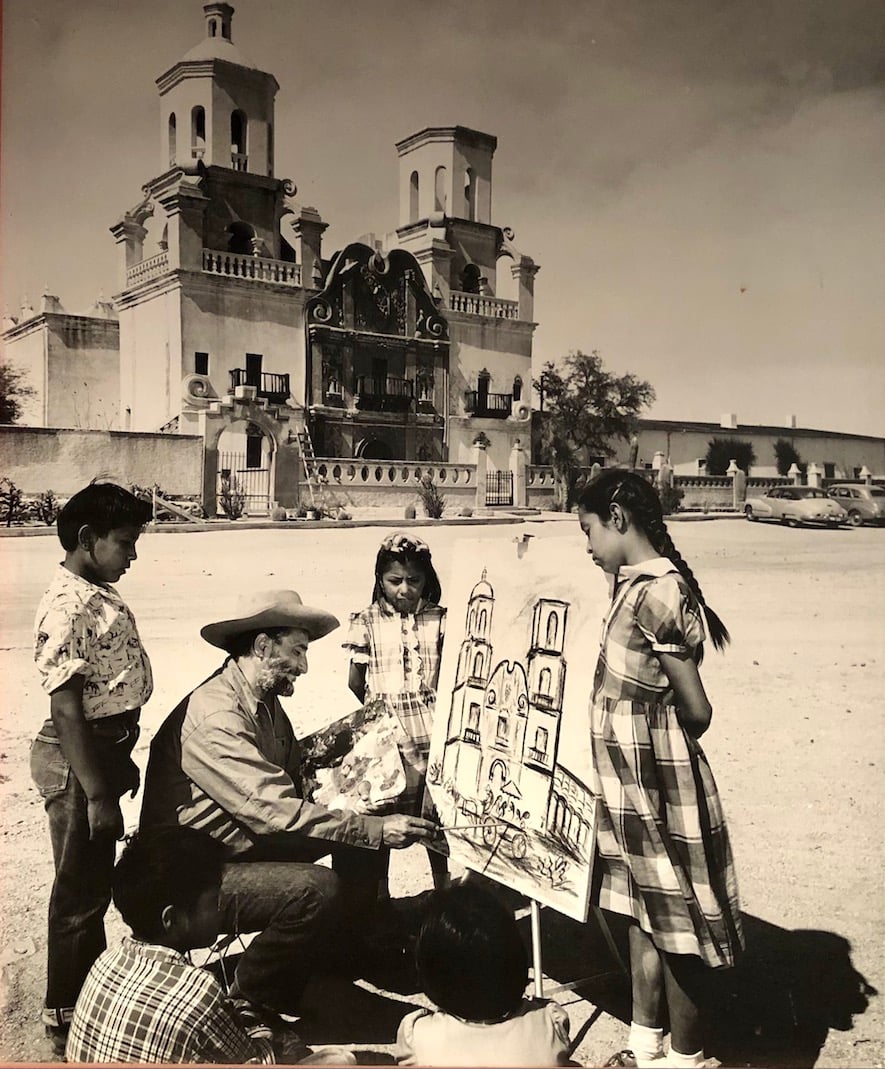 Ettore "Ted" DeGrazia demoing with children in the 1950's, painting San Xavier and the finished painting below.