European Art Classroom ends their studies in Holland, The Netherlands, Les Pays-Bas. If you want to see art works by Rembrandt, Vermeer, Van Gogh and so many others, it is a must visit. The city of Amsterdam is famous for other reasons too as we know, but it never fails to shock the American visitor.
Amsterdam and Holland shocks the American visitor for its flow of humanity. The flow of transportation on bikes, trams, boats and in cars has a harmony to it, it's a dance if you will.
Combine all that with the hundreds of small bridges lit up at night mirroring the glow of beautiful street lamps and a lovely language, Amsterdam/Holland perseveres to swell our hearts with ambiance and the aethestic.
This is our last blog from a group of very eager student artists. Enjoy.
Ceilidih stands in front of work by her studied artist: Johannes Vermeer, 1632 -1675,
Max learnes to mix oil paint in the Rembrandt fashion and in Rembrandt's house! Hand ground pigments with linseed oil on a smooth stone - pretty simple.
If one country can embrace the bike, shouldn't we all?
Why stay in a hotel when the city is full of hostels where we can all sleep together?
A lot of Holland is below sea level. Basically due to their amazing engineering we bike on land reclaimed from the sea. This route on free bikes takes us to the world famous Kröller-Müller Museum
Who painted this? Hint: he was a new painter who after basically "failing" at every job he took decided to become a painter in 1881. Unschooled, untrained in art, he decided to just do it and finally having oil paint, painted this in 1885. Not bad huh? He would later make this though...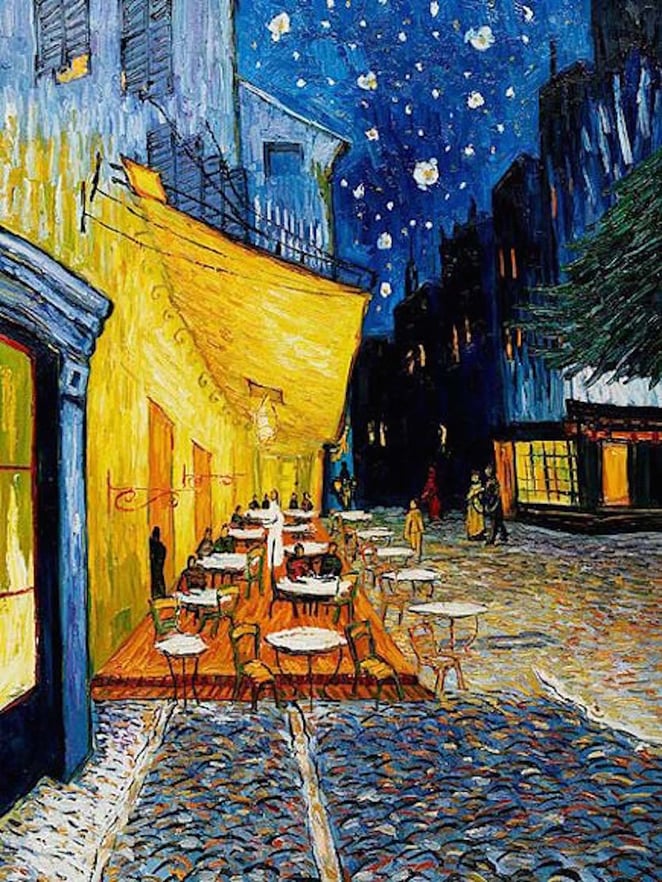 The Night Café
...in 1888. The difference between academic study and making art. There you go. Two years later he would take his own life, ending the suffering of which we can only guess. If only he had a crystal ball right? The fun thing for EAC students is they stood in this very spot in the south of France a month prior, taking coffee at the very same café. Here's a concept: Let's go see art that we actually studied and retrace the very steps of important artists.
My Welsh friend and owner of Splashart, Leyton Rowley in Arnhem Holland set us up for a day of Street Art / Graffiti. So much fun.
After learning the finer skills of spray paint, we embarked on our final large scale group painting. Coming from Provence, France we of course knew what we should do. Erin got us started after some conceptual sketches.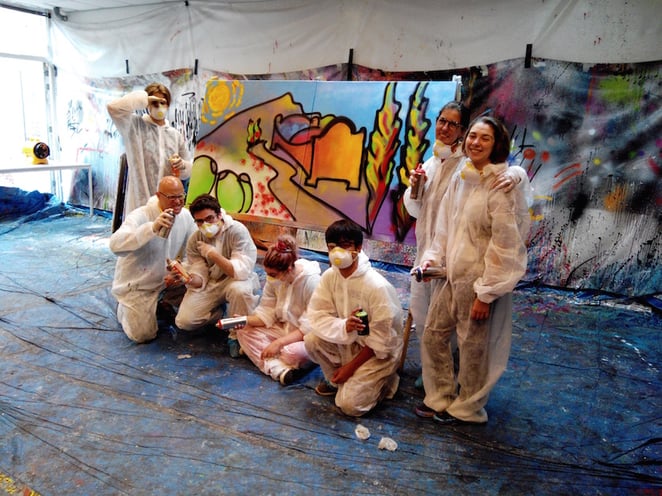 A combination of "our Provence" and that of Cézanne's and Van Gogh's Provence.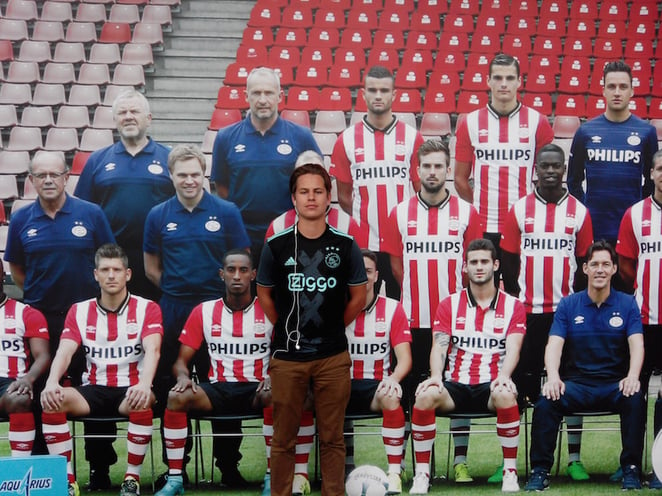 As we prepared to leave Holland, we couldn't resist. I guess both of these teams are pretty good.
Happy Graduation class of 2016. See you soon in New Hampshire.