II's the night before we embark on our 2nd journey of the term, to Valencia, and I want to recap on the past week. Being here for the past month has been a dream, the art, the culture, and the food is all incredible.
Monday was a normal class day, in which we woke up for French class on Rosetta stone. Then we head to our classroom for Dave's Art History class. After that, we head to catch Le bus 140 at the bottom of our road. We have a coffee, or a juice during our Lit class at our café as we answer questions from the previous evening's reading. Lunch is a fun thing to do in town and it tests our French language skills.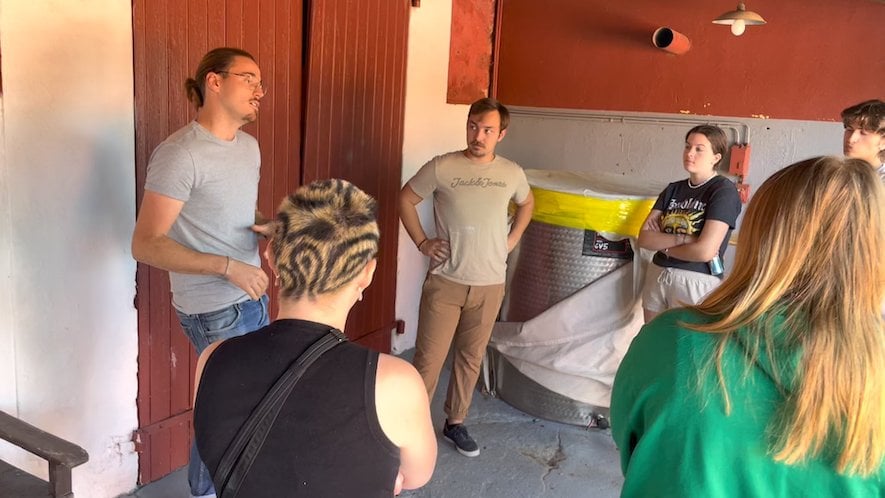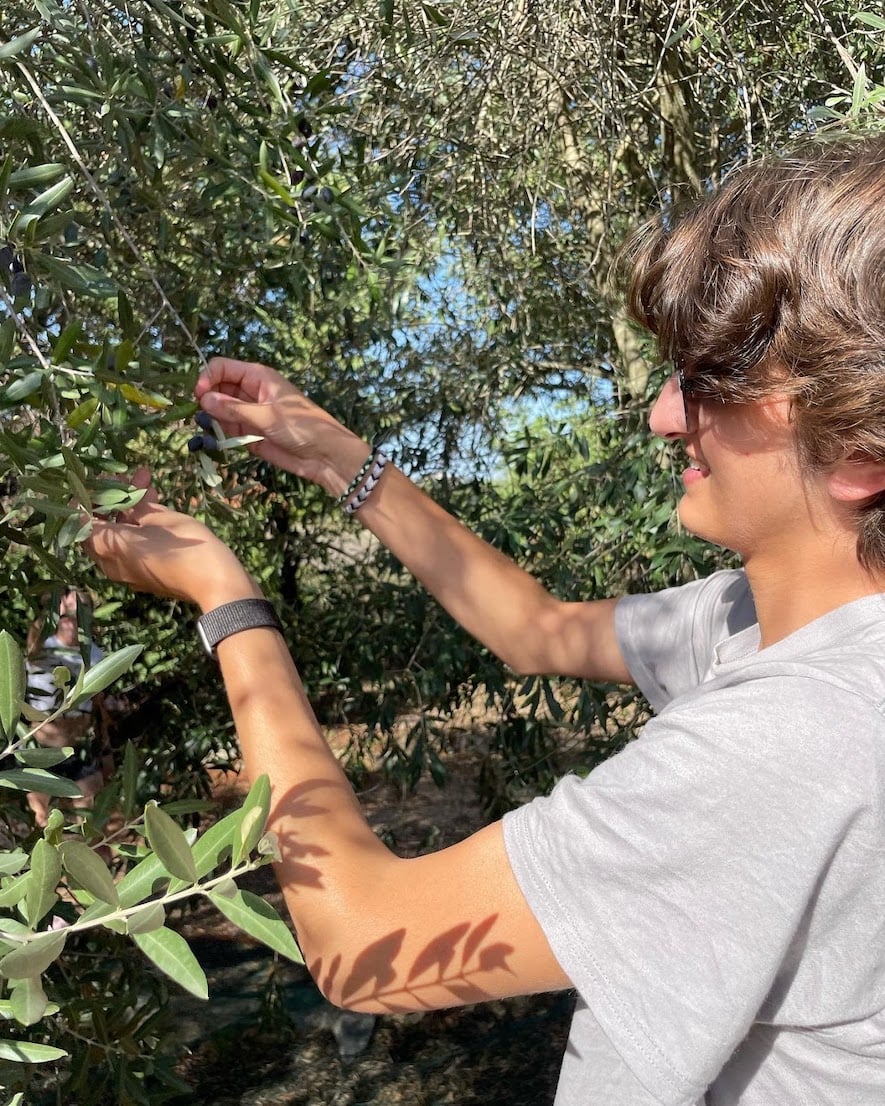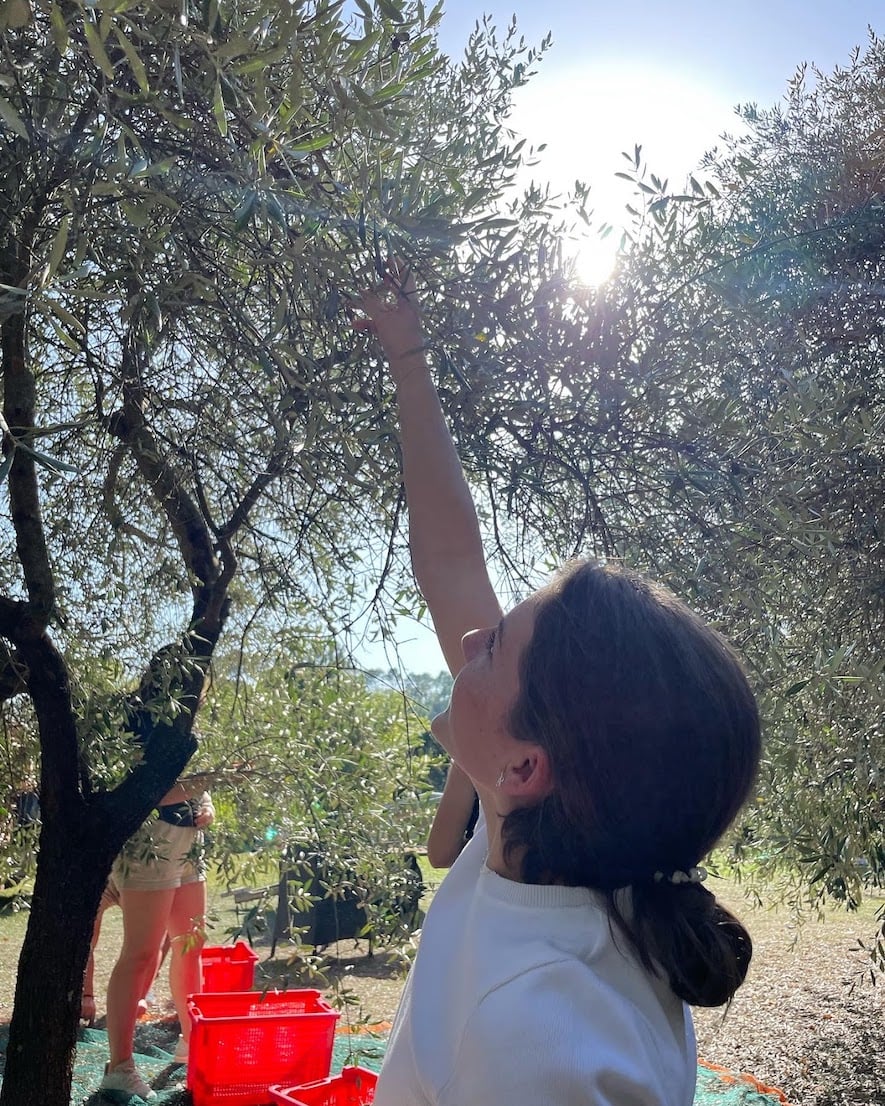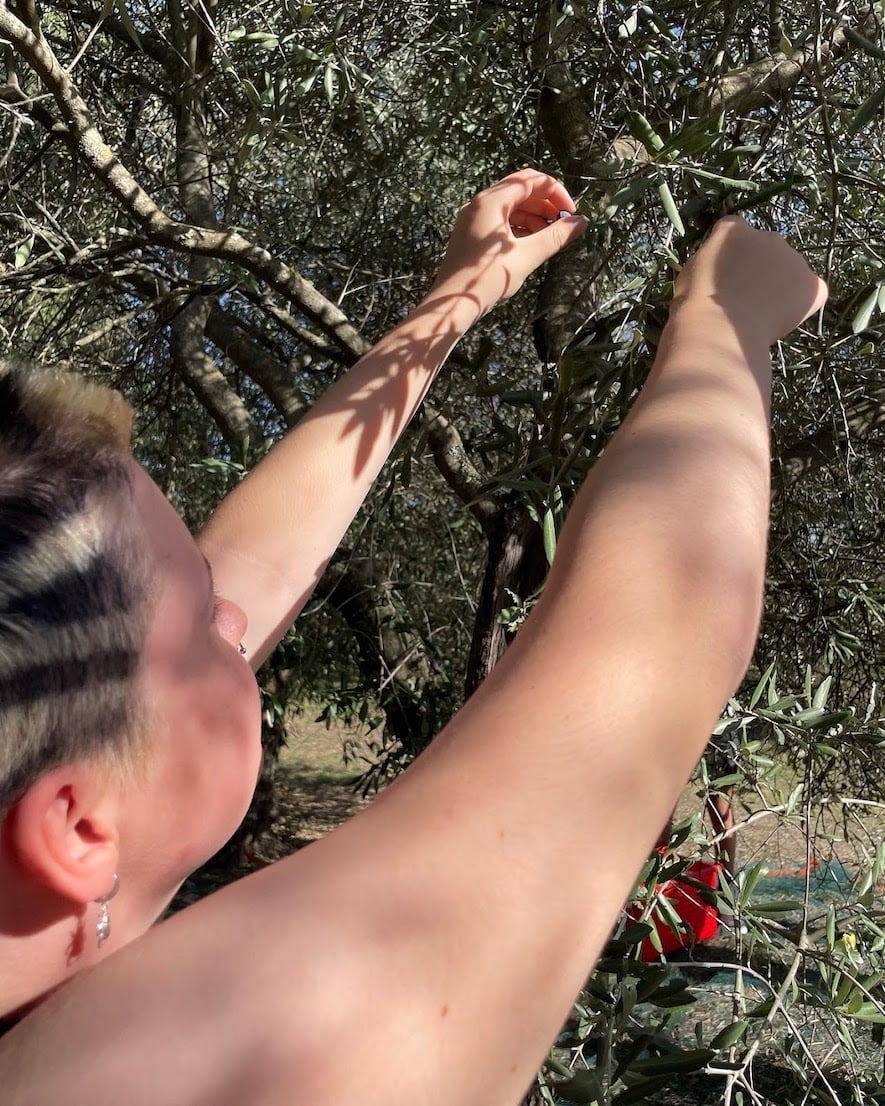 Tuesday, we go on our first excursion for the week. Our group headed to Dave and Jen's friends' vineyard and her son taught us how they made the wine. We ate a picnic of baguettes, cheeses, and meats. The vineyard had olive trees and we picked the olives for them to press olive oil.
The two that fought for Best in Show.
Wednesday is our rest day, which translates to work day, catching up on homework, making personal art, not really "resting". We had a bit of a sleep in and Dave taught us how to paint birds. Then, it is our turn to paint. It is such a fun experience.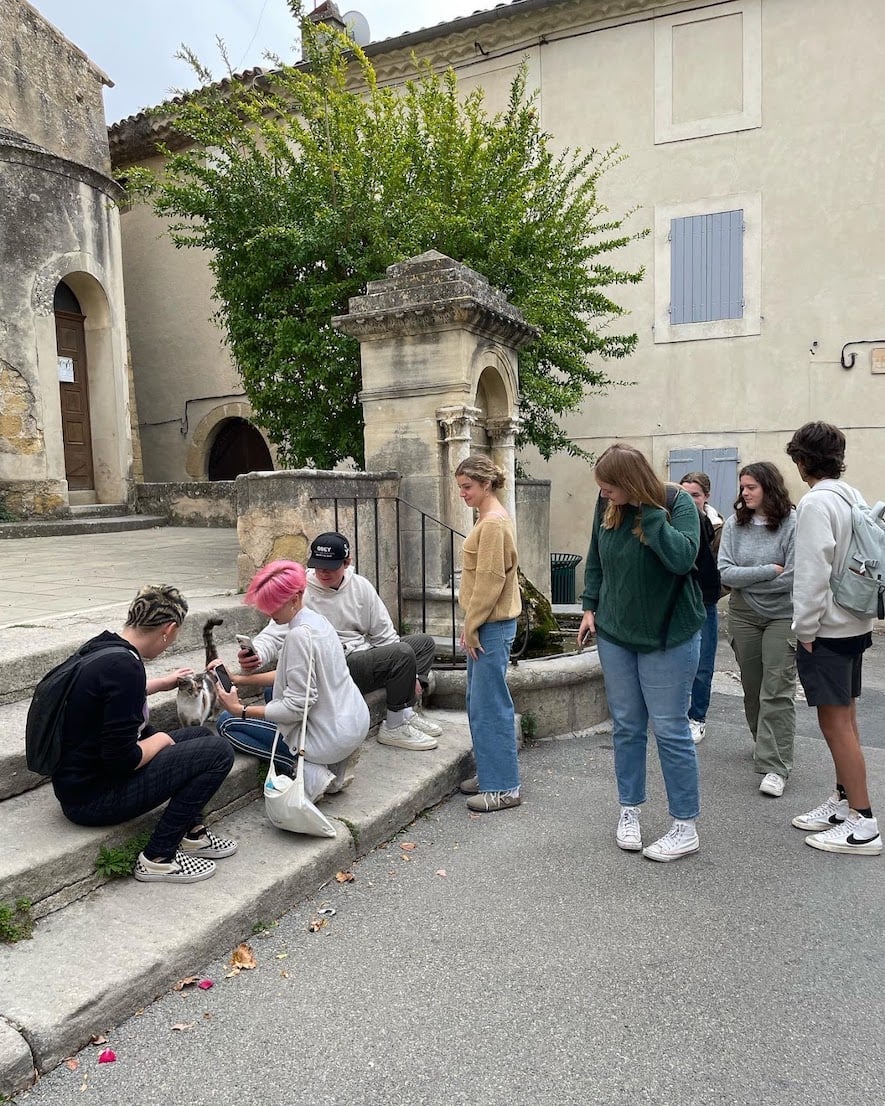 Thursday was a special day. As a group, we woke up at 6 am, 12 am home time, and listened to Taylor Swift's new album. It was so fun. We really enjoyed bonding by waking up early. Also instead of a school day that we normally have, we had our excursion day. We went to Lourmarin, a small Medieval town in the Luberone region and walked around the town. We saw many art exhibits, cats, and dogs. It was an adorable town and a fun en Plein Air day.
Friday was our normal Monday school schedule day. We came home that night excited for a pizza movie night. The movie "Chocolat" is about a woman and her daughter who opened a chocolate store in a very strict town. It was such a fun watch for a perfect movie night.
Saturday was a sleep in too, some woke up early and went into town for a fun lunch day, while others stayed at home. Our graded painting was this day and all the birds did not disappoint. They were all beautiful. We ate dinner in town, then saw a movie entitled "Triangle of Sadness". It was so fun, even though the theater was super duper hot. The movie was definitely different then anything I've seen before.
To sum it all up, it was another amazing week in Aix and we can't wait to head to Valencia tomorrow.
-Delaney '24