Proctor Academy's European Art Classroom group welcomed Proctor Art Department faculty member Corby Leith '92 to Aix-en-Provence for a visit this week. They shared the following reflections, photos, and video prior to heading out on their next weeklong excursion. Read more below!
Paloma '18:
I don't know where to start with this week we did so many fantastic things and had great things happen and it flew past at lightning speed.
On Sunday we finally had the long-anticipated arrival of Corby, who brought news of Proctor and (for some) letters and packages from friends, advisors, etc. But what to say of Corby himself? He nobly pushed through on Sunday and stayed up straight through dinner - Bœuf bourguignon. He equally stayed up for our Sunday meeting, which is a version of rose, bud, thorn, but for ours, being artists, we call it paint, canvas, turp. The following morning Corby joined us in our ordinary Monday morning routine of Breakfast into French into Art History, then taking the bus into town for Literature. After Lit Sophie, Grace, and Emma took Corby to lunch and showed him around Aix. The rest of us wandered and explored the now very familiar streets of Aix. Although familiar, they never dull as there is always some new side street you have yet to wander down that takes you to some fantastical new road.
Corby decided to stay in town longer and did not meet us for the Bus at 3:00. He, in fact, didn't get back home until dinner time because he spent so much time exploring Aix.
Tuesday was our first promenade with Dave for the week and in the first week, Dave had informed us that he had a friend that lived in a castle near the vineyard where we had first painted and today was the day we finally got to go and meet her. There was much anticipation as we drove around Mount Saint Victoire to get there, but as her castle came into view, an awed silence filled the usually chattering car.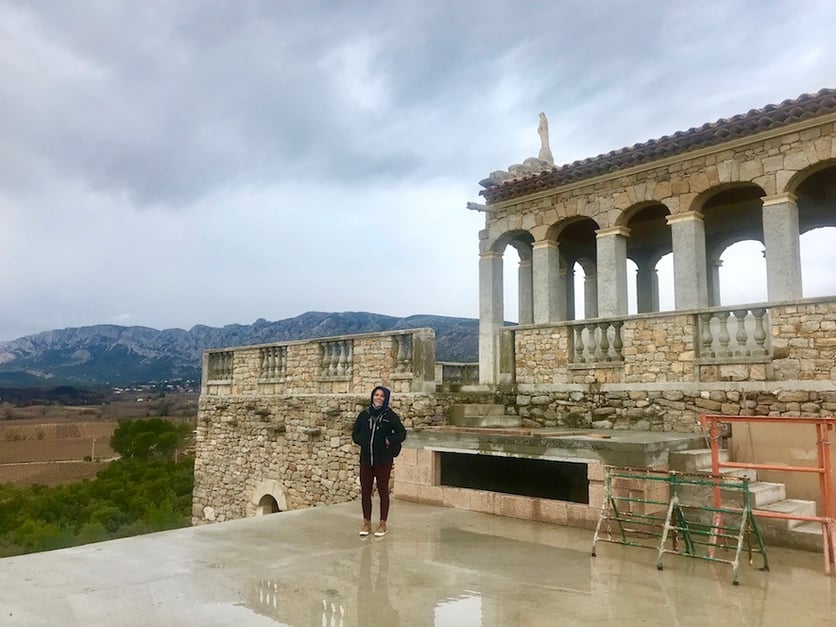 It surpassed all expectations. As soon as we knocked, the door swung open to reveal a small French woman. We all greeted her the French way with two "kisses" on the cheek. Although Monique does not speak a word of English and most of us understand barely any French she still managed to express her enthusiasm to have us in her home. She took us on a tour of her home (or should I say Castle), which is still a work in progress. Nonetheless it is magnificent.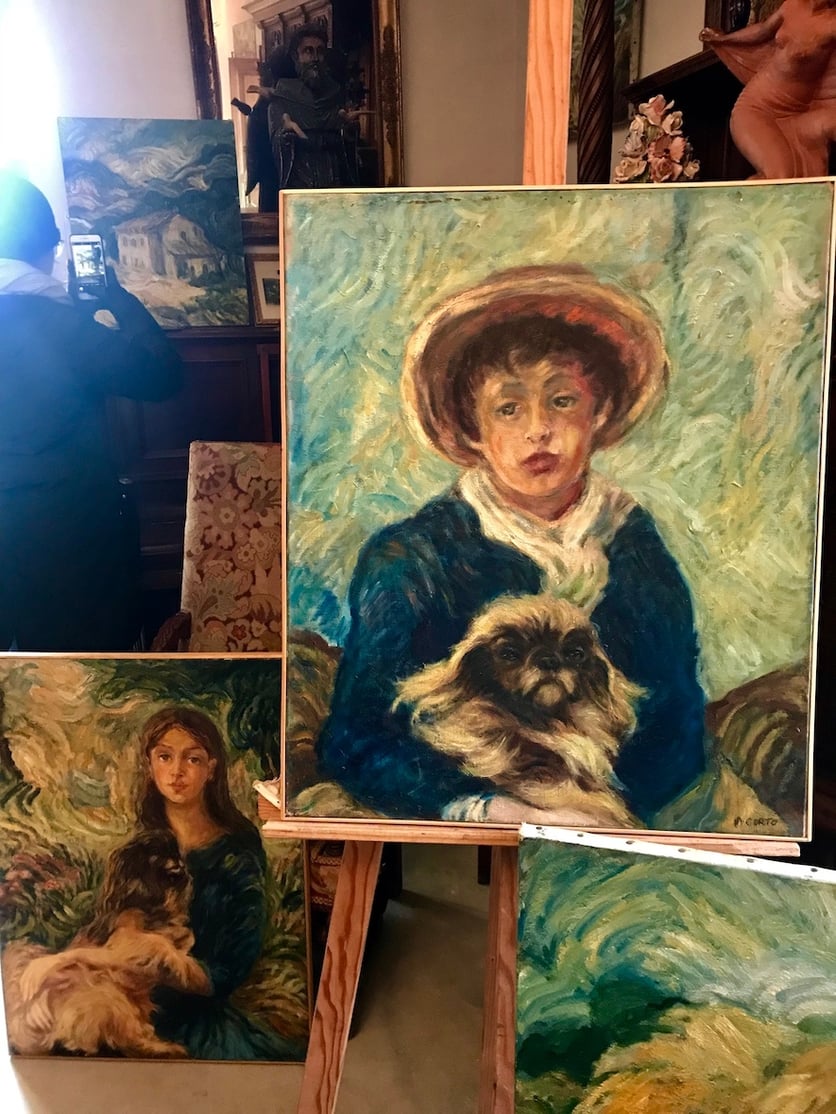 She showed us her artwork as well which was just spectacular. After our tour, we all sat at Monique's kitchen table and started our 'picnic'. While we where eating she provided us with drinks and hot food which she had just heated up. The whole thing was both unexpected and amazing.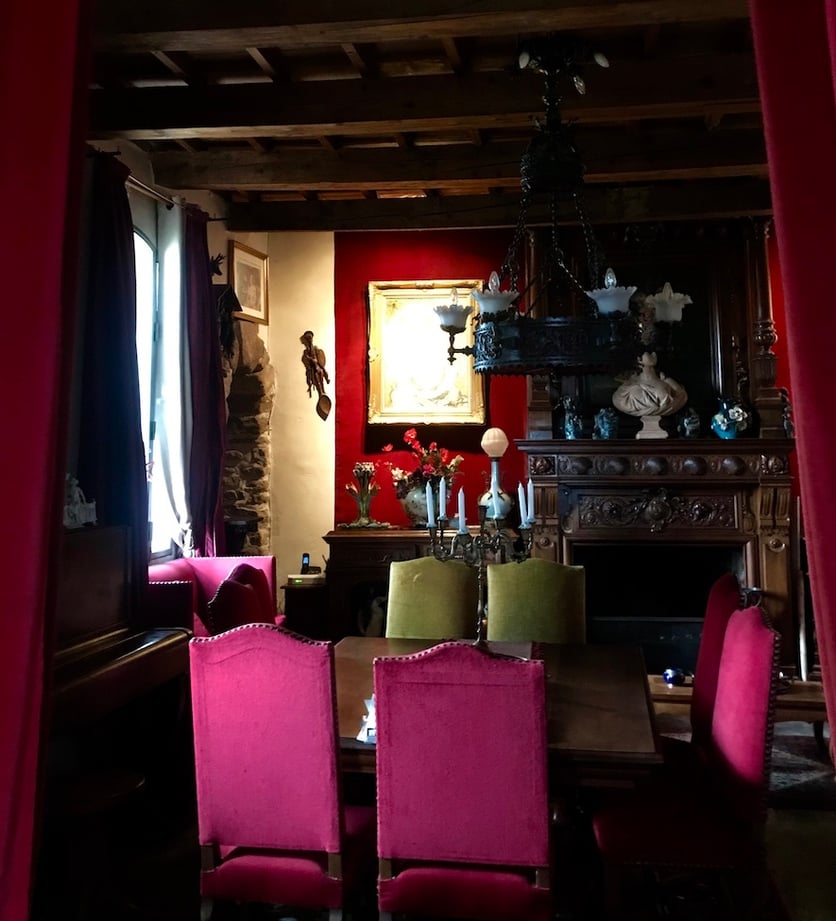 After we had finished, we all braved the cold to finally get to Plein Air painting and our first time doing so with Corby. Corby made his way around giving feedback as we painted it was great to get a new perspective on our art other then Dave's. The whole group had a fantastic art day everyone seemed to produce something beautiful at the end, and Monique was very impressed with our work, which is always nice. We all had to say goodbye to Monique although no one wanted to leave and many of us tried to make plans to move in with her. She was more than willing.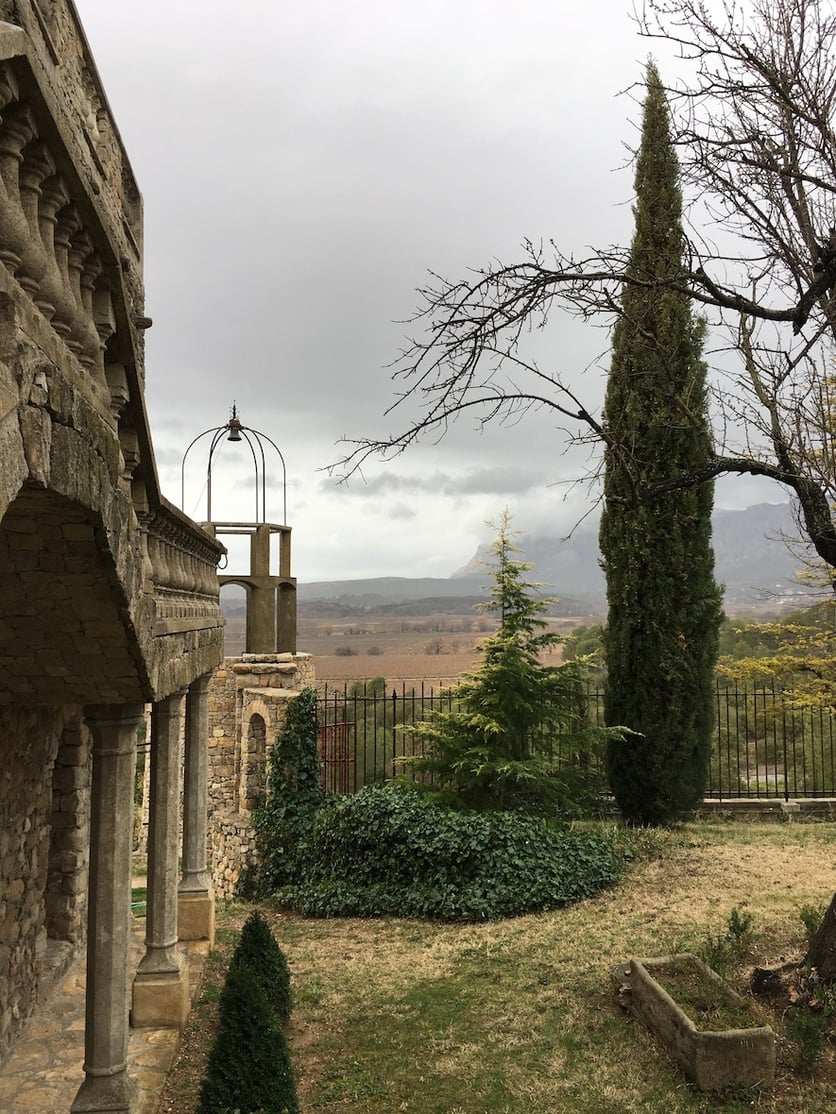 The following day (Wednesday) usually is a class day, however, since we had Corby visiting and he was leaving Thursday, we decided to do a "Promenade" and move classes to Thursday. We all knew that every year Euro goes to the Ocean at some point and many people in our group love the sea, so we asked Dave if we were going since Corby was here, and Dave told us we weren't.
As we were driving, we went over a hill, and suddenly we were in full view of the coastline, and that's how we all discovered that Dave is a liar as we painted the Sea. We had a picnic on a rocky outcropping while looking onto the Mediterranean Sea and then we all spread out to paint.
After the paintings were done, a few brave soles decided to jump in (Corby included). After a full day at Cassis, looking out at the dazzling blue, we all headed home exhausted but happy.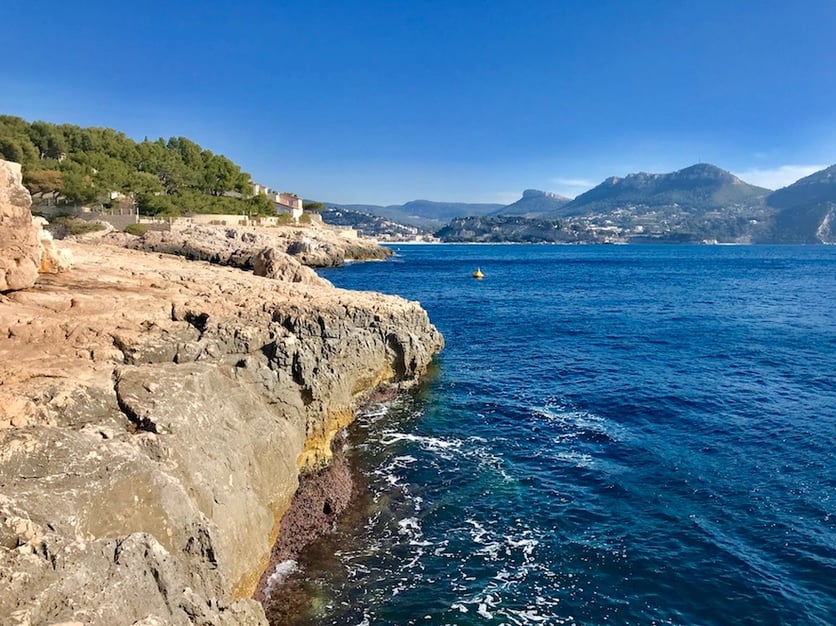 Thursday morning it was time to say goodbye to Corby. None of us could believe how fast this week had gone by or that it was already time for Corby to go.
It felt like he had just arrived. After we escorted Corby to security, it was time to get on with our class, so we headed into to Aix for our lit class, and to our surprise, the market was up (we usually only get to go on some Saturdays). Other than getting to see the market the rest of the week followed our regular routine. Filled with much excitement and anticipation for Florence, Italy, along with shock and sadness to how fast this week and the term has passed, no one can quite believe that we have only three weeks left and just one of those weeks in Aix.