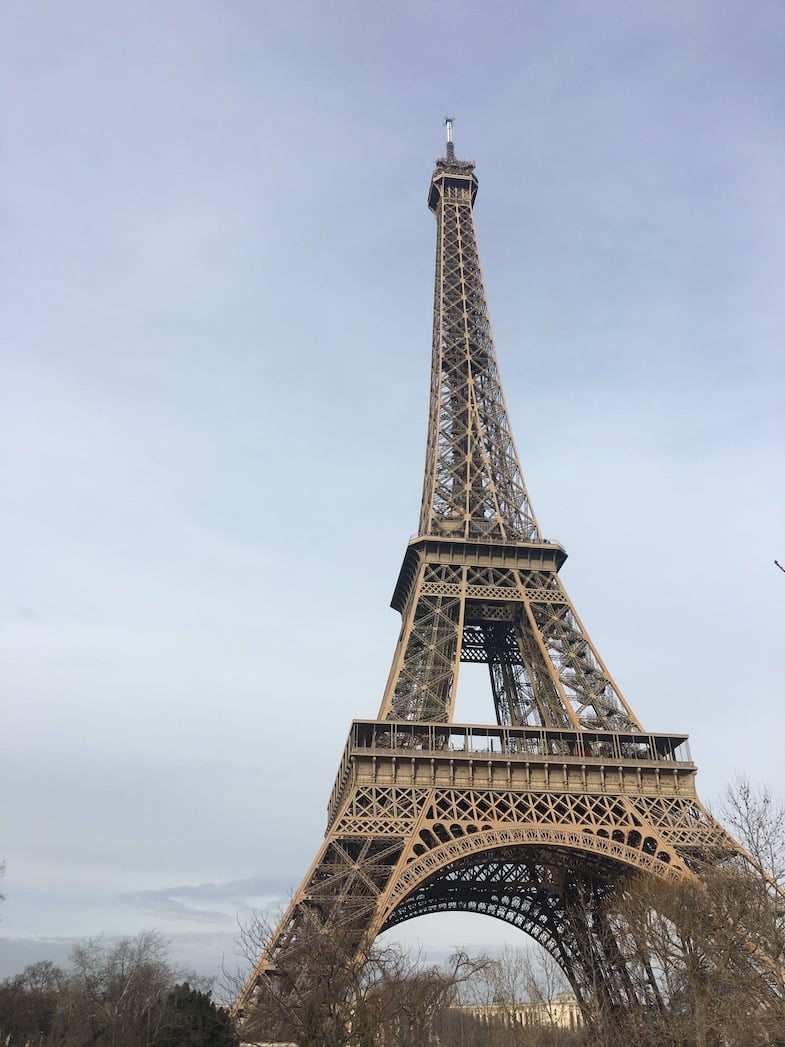 Monday morning, we hopped on the TGV high powered train, and started our adventure to Paris! We arrived at the Gare-de-Lyon train station at 12:30 and took our first steps into the City of Light and the City of Love.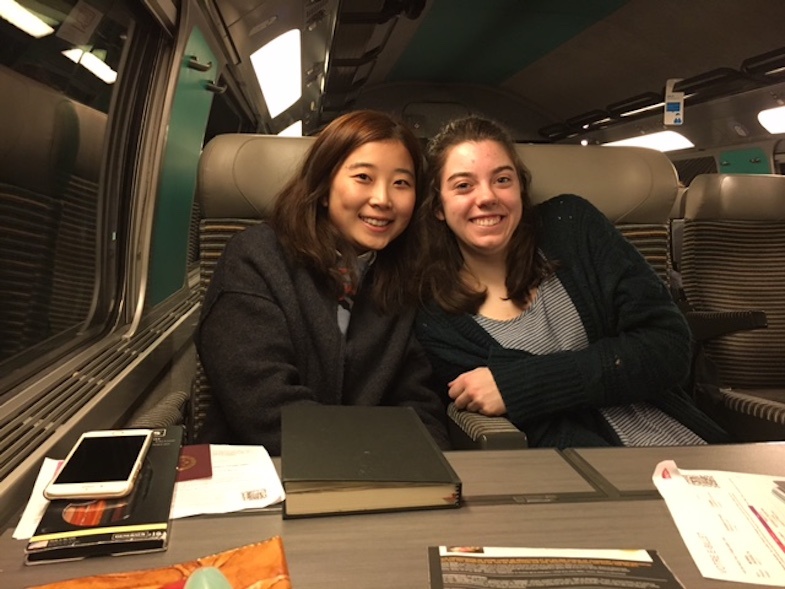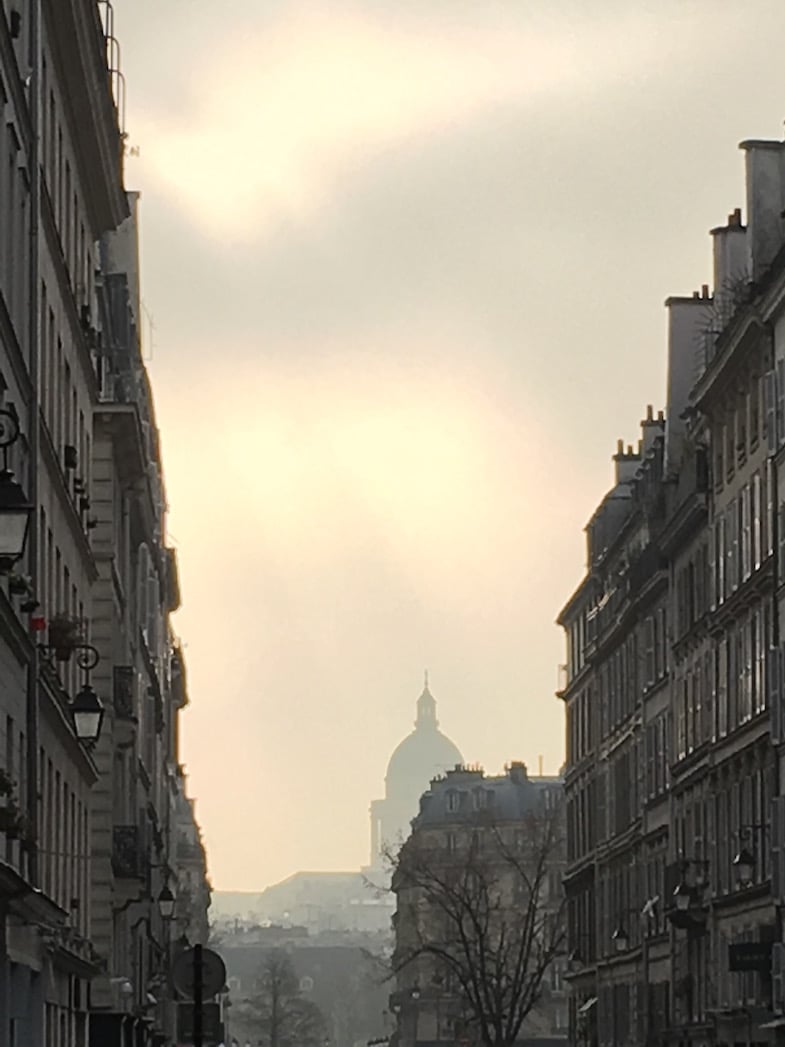 We spent the day walking around, admiring the beautiful Baroque and Gothic buildings and visiting Sainte Gervais, St. Paul-St. Louis, and the Notre Dame cathedrals.
It is amazing how much detail and time was put into every single building, and the majority of it was crafted by hand.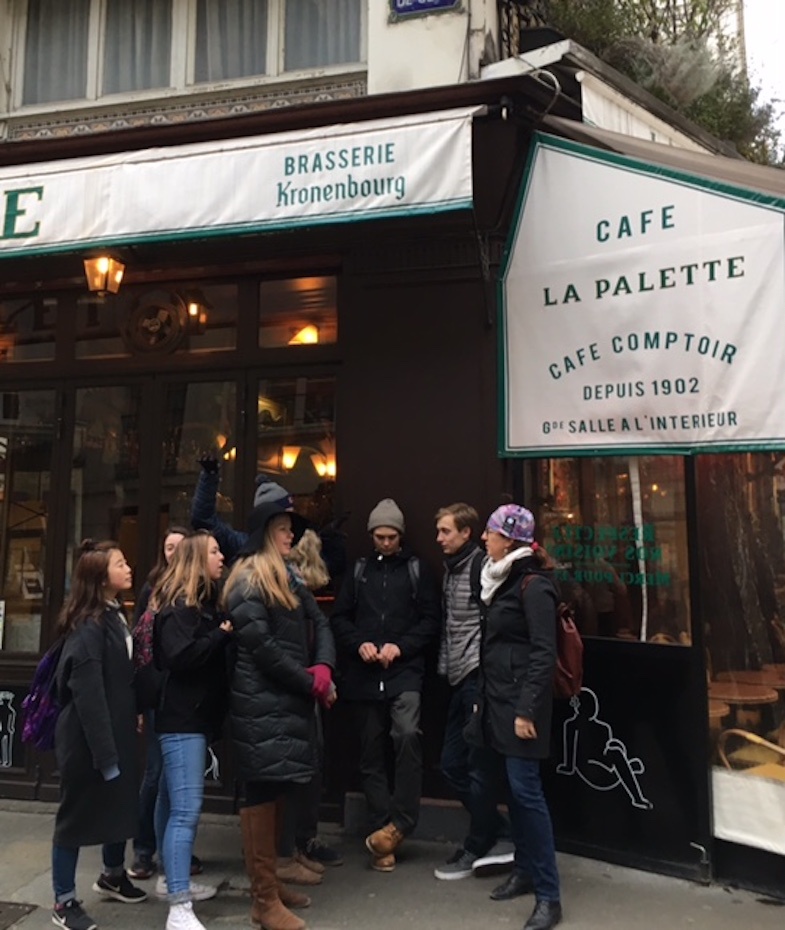 That night, we went to Marinaras, an Italian restaurant, and I had a calzone. The raw egg in it scared me a little, but it was really yummy.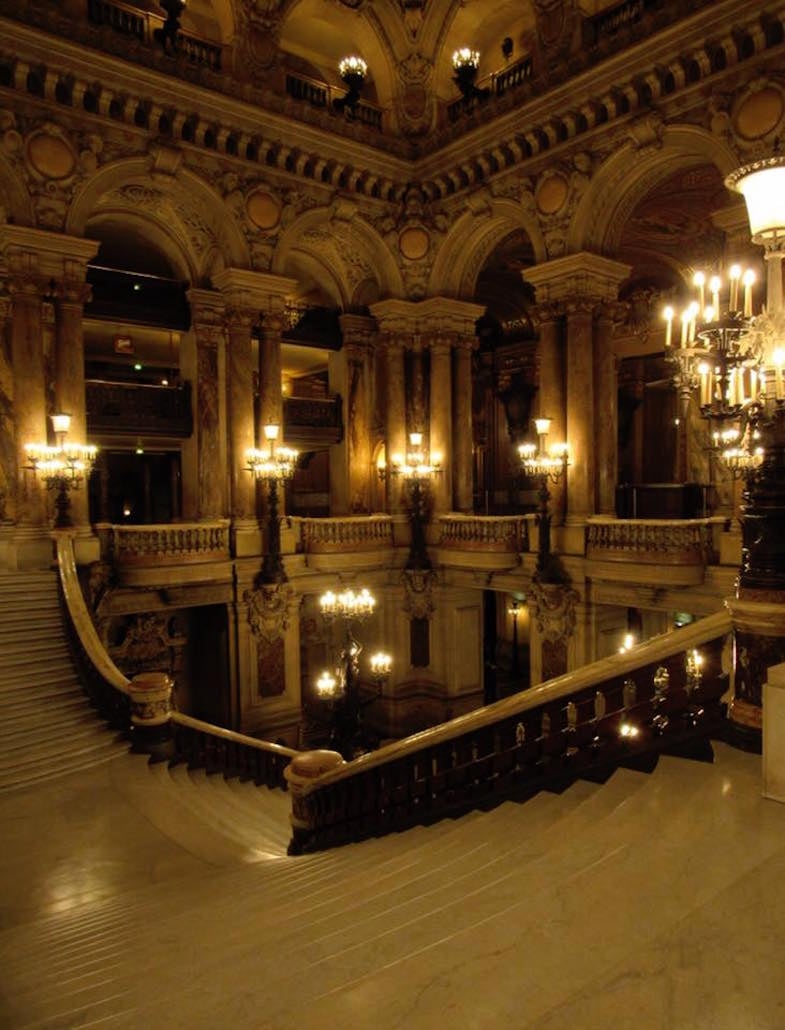 On Tuesday, we started the day by visiting the Palais Garnier (Paris Opéra house). I think that might be the fanciest place in the world. Sculptures lined the walls and murals covered up every inch of the walls and ceilings. Even the floor was designed with intricate mosaics.
Again, the most amazing part is that all of this work was done by hand, in a time when they didn't have the technology to mass produce designs or materials.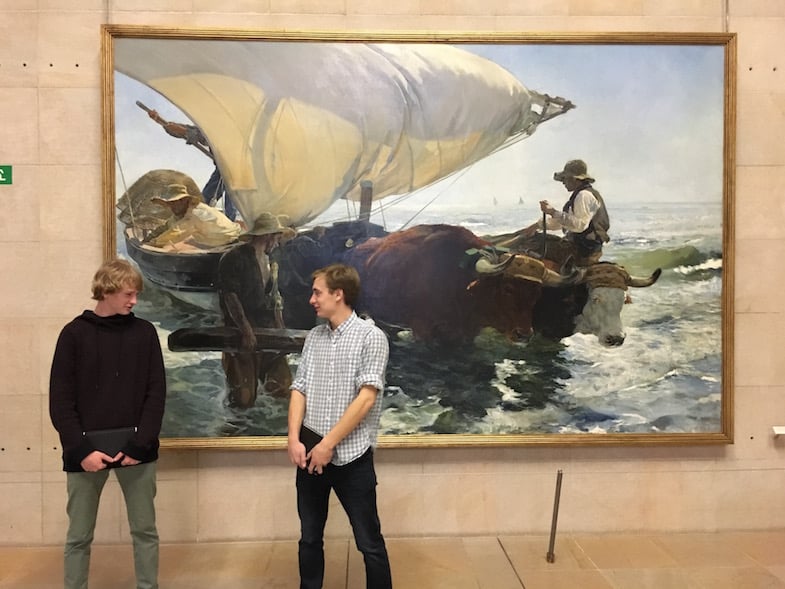 We went to the Musée D'Orsay after that and spent two hours looking at hundreds of paintings and sculptures of the artists we have been studying. I did a project on Honoré Daumier, and was able to see a collection of busts that he made and some of his lithographs that were published in La Caricature. Knowing how these artists put their lives into their artwork and hearing the stories behind their different paintings made seeing these paintings in real life much more important and meaningful than going to museums ever had been.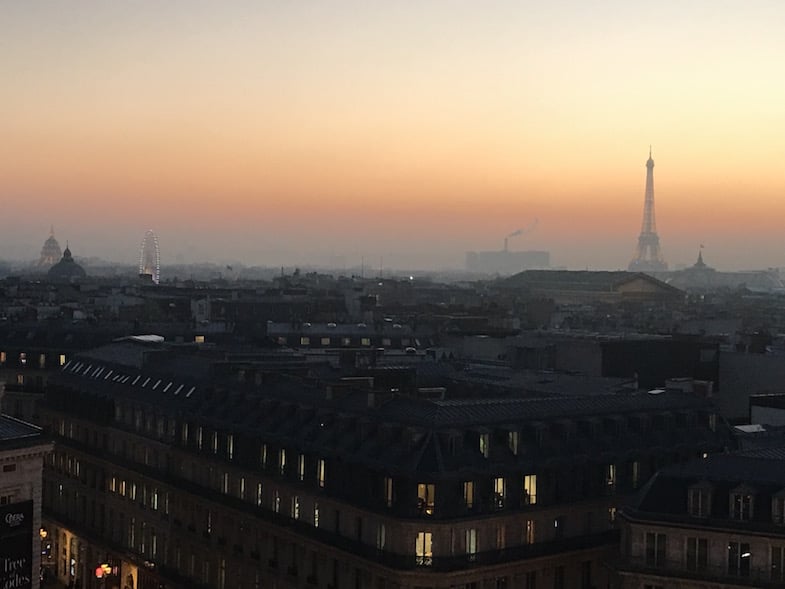 We finished the day with some free time to eat dinner and go exploring, then we went to the Arc de Triomphe. The walk up the stairs was arduous, but from the top, we could see all of Paris. The Eiffel Tower stood out in the dark skyline, and a thick layer of clouds kept the top from view, but was lit up with a yellowish glow.
Wednesday, we spent all day at the Louvre. Dave gave us a tour of art from the Gothic, Renaissance, and Romanticism eras.
Then, we went off by ourselves and explored what we could of the huge museum. I got lost and it took twenty minutes to find an exit, but on my way I came across some old Egyptian exhibits and sarcophaguses!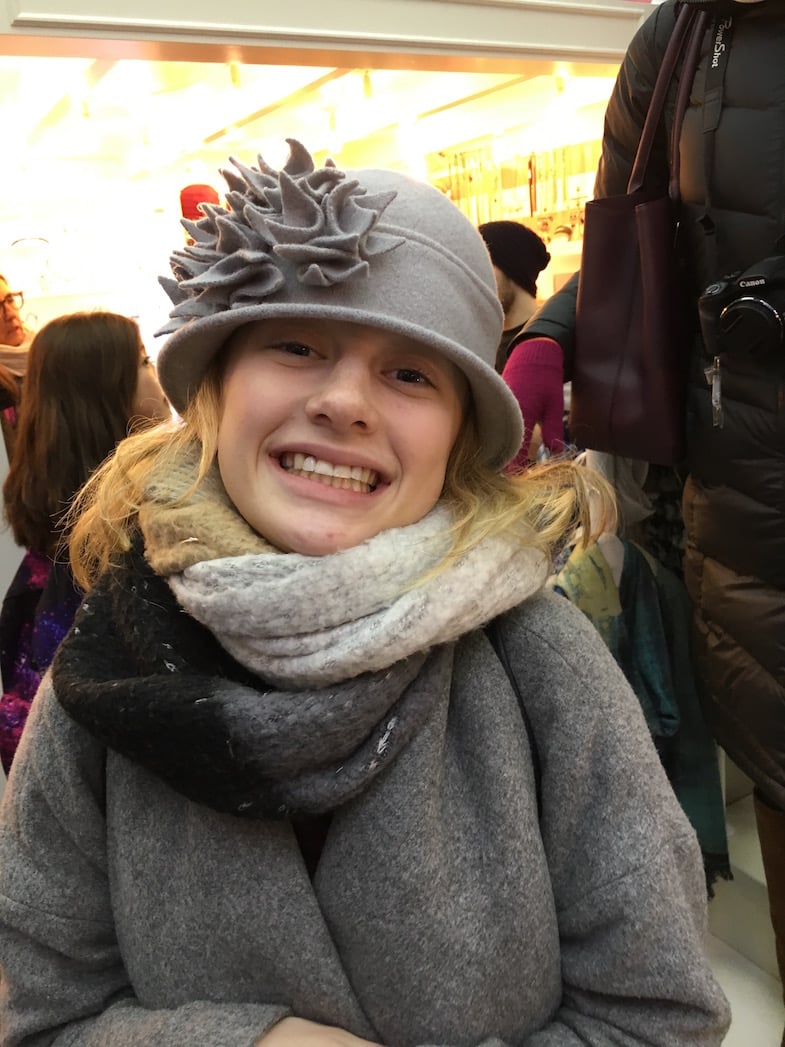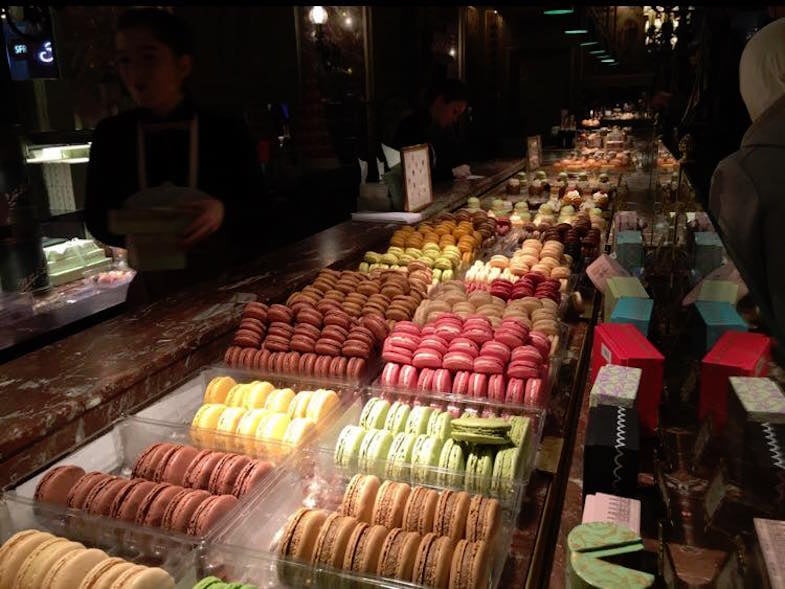 After the Louvre, we had some free time, and Miki, Addie, Nikki, Hannah and I went back to Shakespeare and Company. Shakespeare and Company is a bookstore that used to be a cafe where the "Ex Pats" would write and talk. It's so cool!
On Thursday, we travelled to Auvers-Sur-Oise and took a tour of all things Van Gogh. Auvers-Sur-Oise is a quiet town where Van Gogh spent the last seventy days of his life.
Van Gogh's boarding house where he passed away. His bedroom was under the skylight.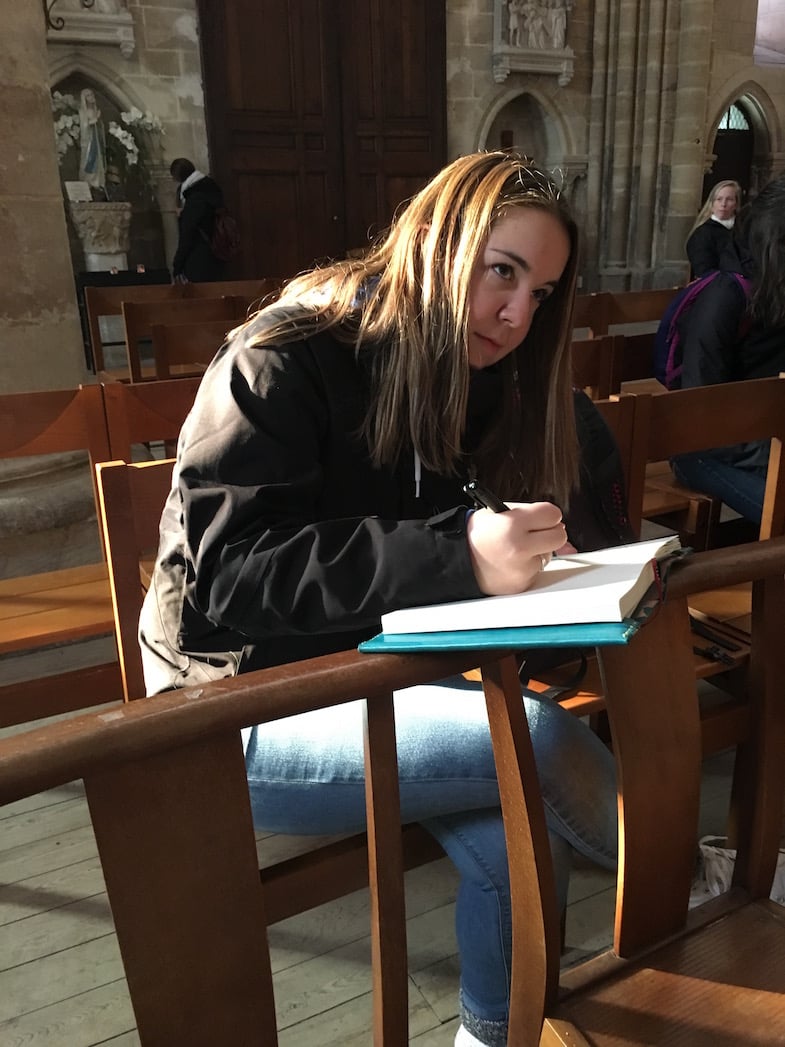 In those seventy days, he made eighty paintings including "Wheat Field With Crows" and the one of the Eglise-Notre-Dame de L'Assomption D'Auvers-Sur-Oise.
We walked through the field, but saw no crows, then went into the quaint church. We saw the same thing Van Gogh saw!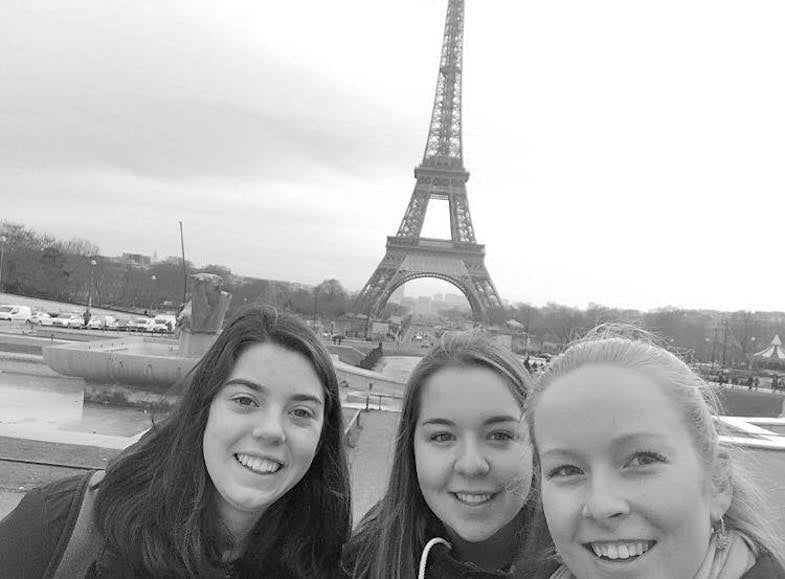 Our last day in Paris came too quickly. The morning was spent with free time to explore. Nikki, Hannah and I went to the Eiffel Tower and came across the Palais Galliera on the way. The Eiffel Tower was smaller than I imagined it to be (I don't know why I thought it would be gigantic) but it is an amazing monument! The Palais Galleria was a museum filled with old clothes. Our last group excursion in Paris was to Montmarte. We walked to a square and saw artists presenting their work where in the past, artists like Van Gogh and Renoir used to present their work!
We all hopped back on the TGV, not ready to go home, but ready for some rest after a long, awesome week!