This is our last week at home before heading to Florence for the final trip. It's a week of wrapping up personal works, finishing our term long book project, and enjoying the last cups of Chocolat Viennois from Le Festival, the café where we have Literature class.
Going into this week, there are a lot of emotions: relief of coming back home from Belgium and back to our routine, excitement for our last "educational experience" in Italy, and sadness of leaving Euro. As the week progresses, however, we are just living in the moment and working hard.
Our last plein air painting day was Wednesday when we went to Dave and Jen's friend Monique's château. Monique and her husband bought the ruin that consisted of basically a small chapel and a wall.
She and her brother designed the building, and are in the process of rebuilding the château. She showed us around the house, introduced us to her art works and shared with us her insights.
My oil painting of the almond blossoms blooming all over her property.
Our picnic in the sun. She's was so nice.
Ryelle's sketchbook water color
Monique is an exhibiting professional artist and an educated and licensed restorer of paintings.
Some of us later painted on her property, while others worked in our carnets (sketchbooks). When we left the château, Monique offered a lot of hugs and kisses on the cheeks.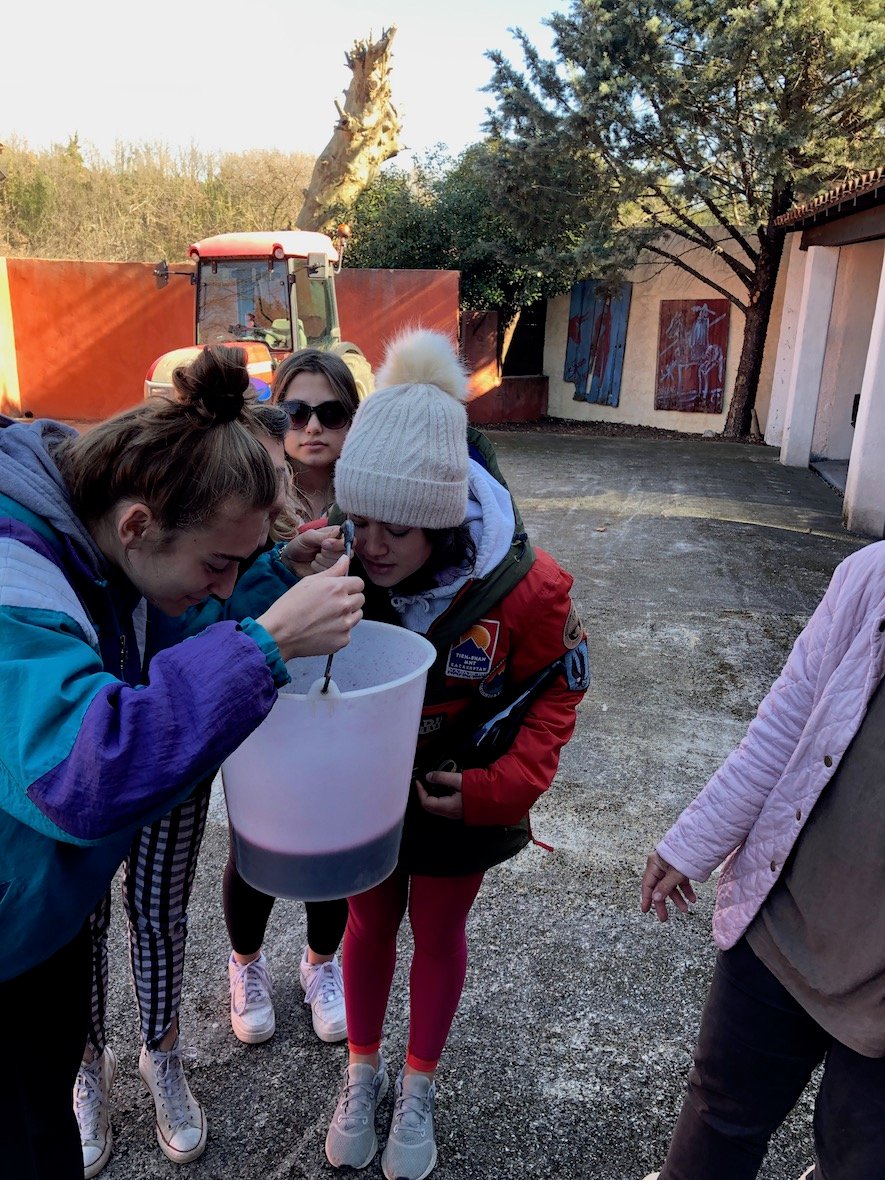 Thursday was a wine tasting experience when we went to Dave and Jen's friends Tina and Benoît's vineyard, Château Blanquefort. At Tina and Benoît's, we learned the chemistry behind growing vines, fermenting juice, and keeping the wine.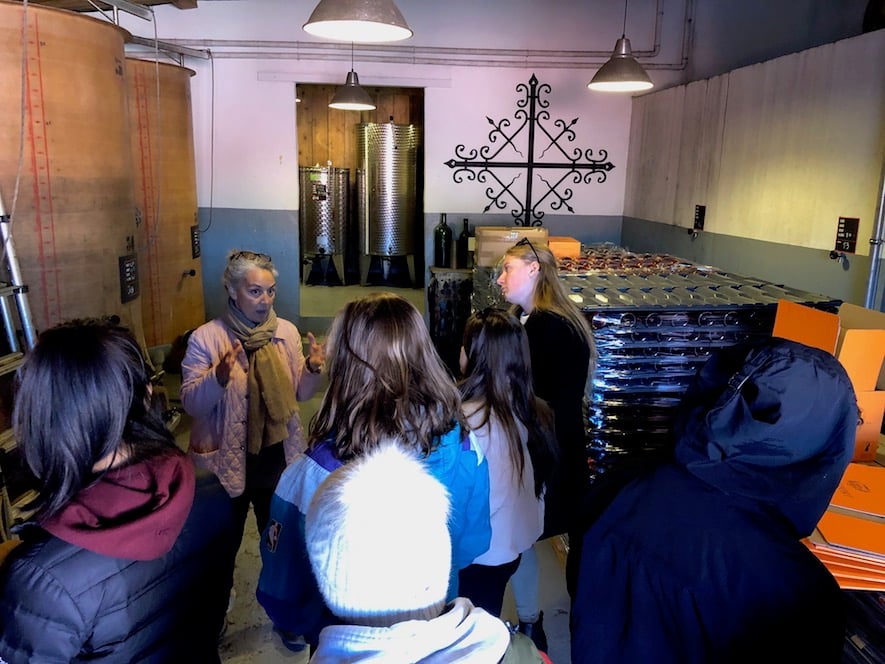 Tina even made homemade jam using their grapes from the vineyard. All of our newly learned knowledge became appreciation for the wines that we were allowed to taste...
...and the epiphany of the day was each of us getting a taste of a Spanish Rioja wine from 1973!
Turning grapes to wine and jelly, and château building are all forms of art, but to appreciate art one needs to also appreciate the process of making it (them). As artists, we respect the craftsmanship behind Monique's beautiful château and Tina and Benoît's tasty wine and lifestyle, and are looking forward to learning more in the days to come.
Below are quick pics of one page each of our term long project - re-writing the history of Western art in our own vision.
-Carol '20
Niki
Ryelle
Blaine
Mine
Vienna
Kaley
Bettina
Tori