Onto the fourth week, the term's halfway point. It was also the first week which the group spent in Aix after a weeklong excursion spent in Amsterdam. Personally, I was not sure how we were going to continue to have fun in Aix after returning, but this past week was more than fun.
Starting on Monday, the day went on as it usually would. Everyone wakes up for French at 9h00, then Art History at 9h45. Then instead of catching the bus at 11h00, Dave drove us to Aix for literature class with Jen at Le Festival (a cafe towards the center of Aix). I was excited to go back to downtown Aix, mainly because I could get more beignets, people watch, and just walk around the beautiful city.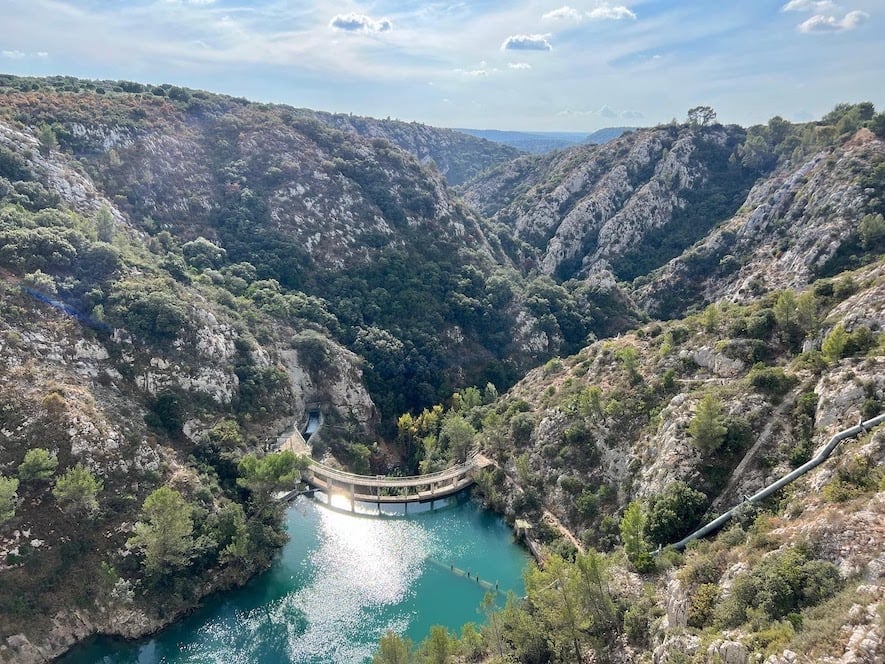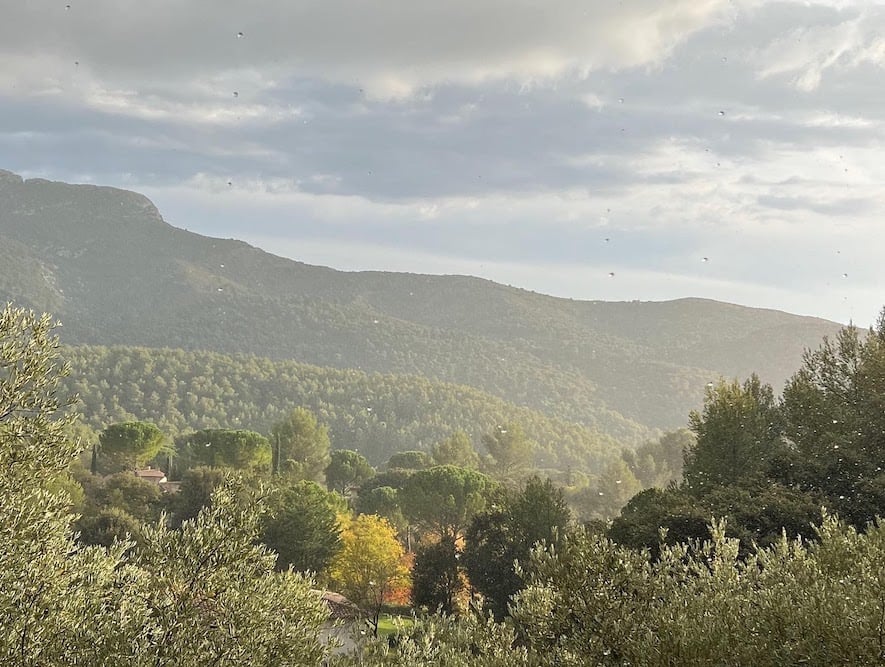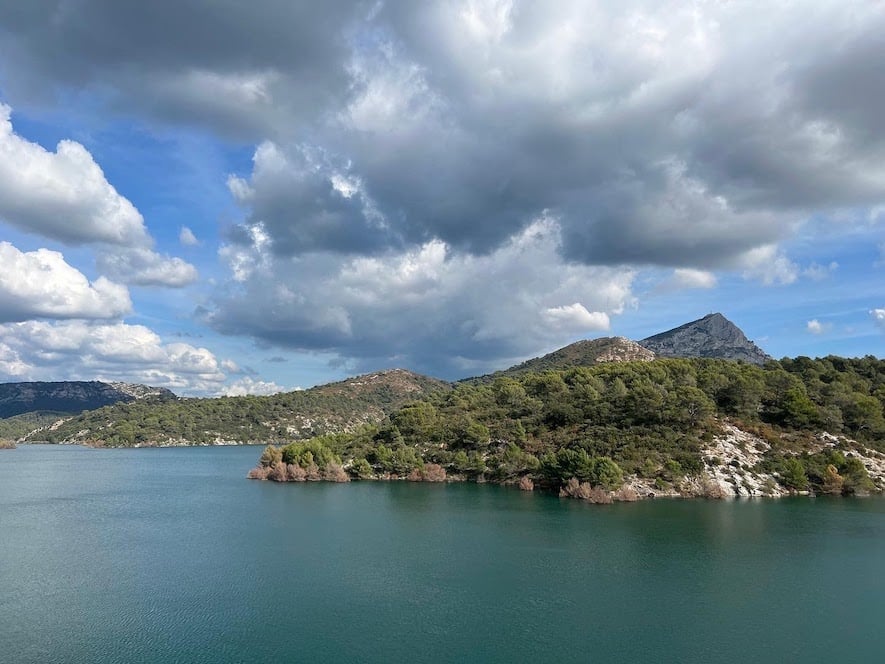 Tuesday, like every week it was promenade with Dave day. The group did not go as far as we usually do for promenades because we had to plan ahead for the weekend. We had to be aware of how much gas we would need to drive everywhere, because Aix is experiencing a gas shortage. We still went to a pretty spot though. We went to this dam with a side view of Mt Sainte Victoire.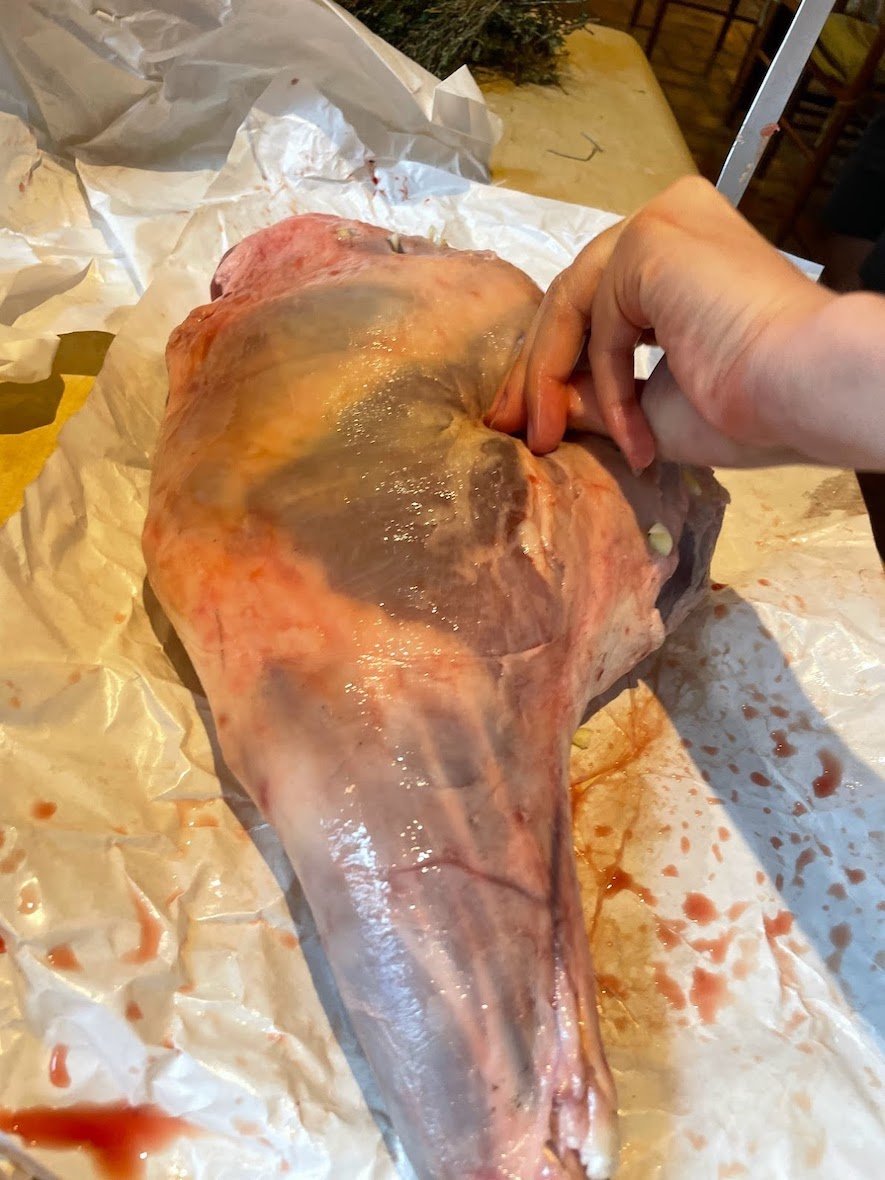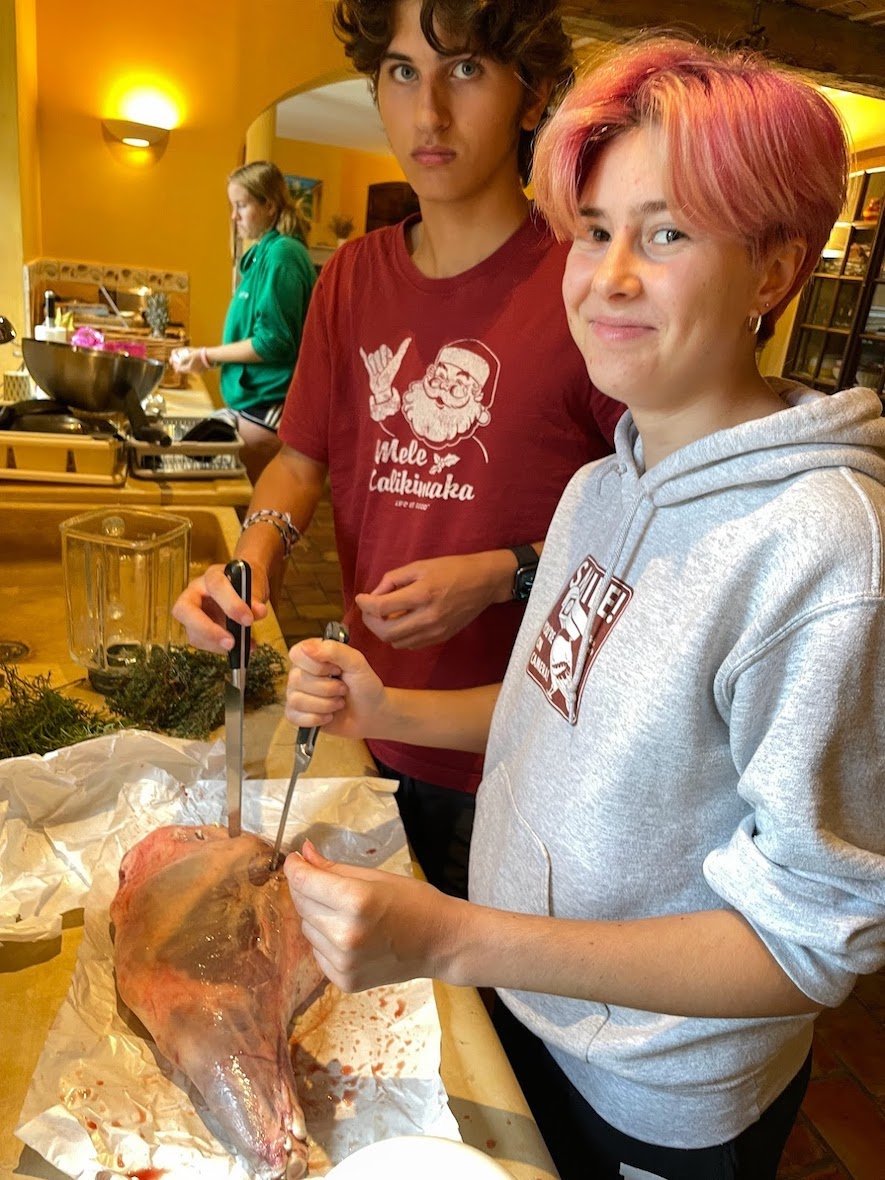 A beautiful table set by Elli and Lucy.
Wednesday was a rest day. We spent the day at the house and got a demonstration from Dave on how to use Charcoal to learn how to do representational realism. Dave also took the group to get Paul for lunch. Who's Paul you may ask? Paul is all of our boyfriends. Just kidding. Paul is a chain Patisserie and Boulangerie that sells desserts, sandwiches, and other baked goods. It is where my Beignet addiction began as well. We also had the time to prepare a nice longer meal, a leg of lamb. Lillian and I punctured it a hundred times to insert slivers of garlic. Gosh it was really tasty.
Thursday was class day again in Aix. It was also Market day so there were tents with a bunch of stuff from fuzzy onesies to bags to coats. It was also technically the first day of Parents Weekend. Lucy's mother and aunt came to visit and met her in town that day.
Friday was definitely the best day of the week. Promenade day again! We met up with all the parents that decided to come and then we headed to the coastal city of Cassis. It was beyond beautiful. We had the picnic on smooth rocks right next to the water. I couldn't stop staring at the view while eating. The water was super blue, and it was also quite warm.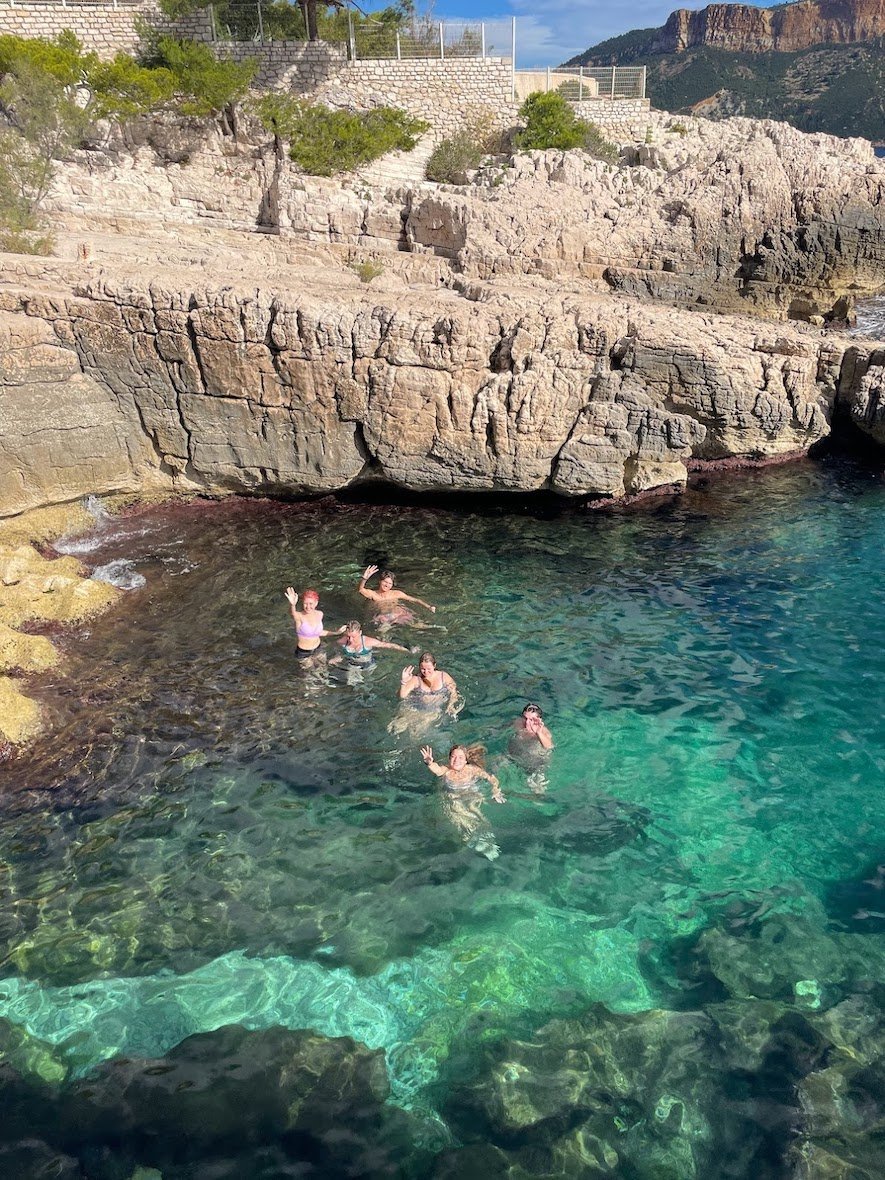 After the group finished up painting and swimming, we packed up and those of the kids whose parents came to visit went back with them, and the orphans of the group went back to the house with Dave for movie and pizza night. We watched The Book Thief. It is now one of my favorite movies, and there were some tears once the movie ended…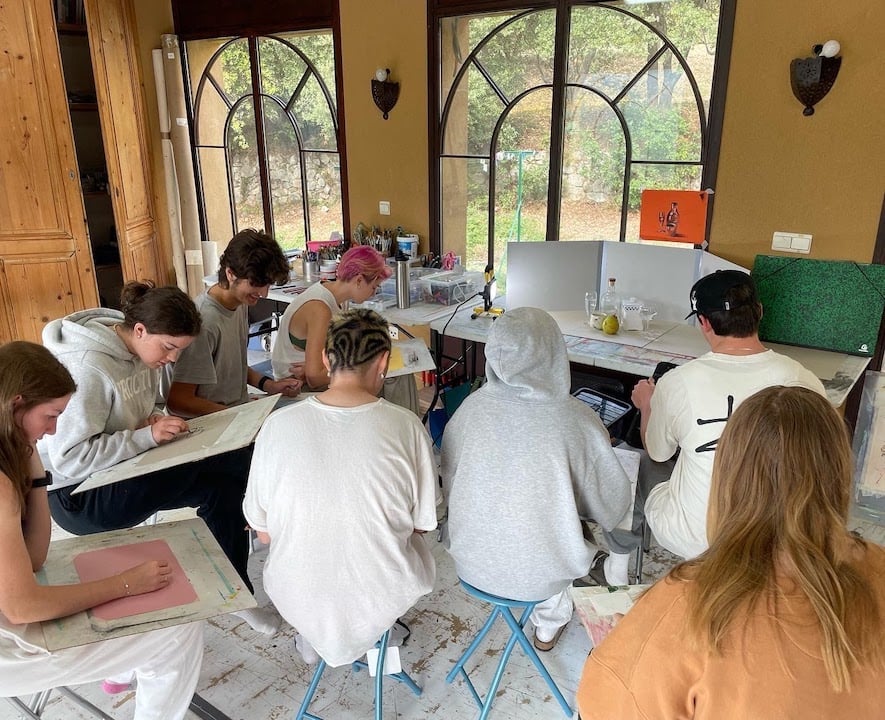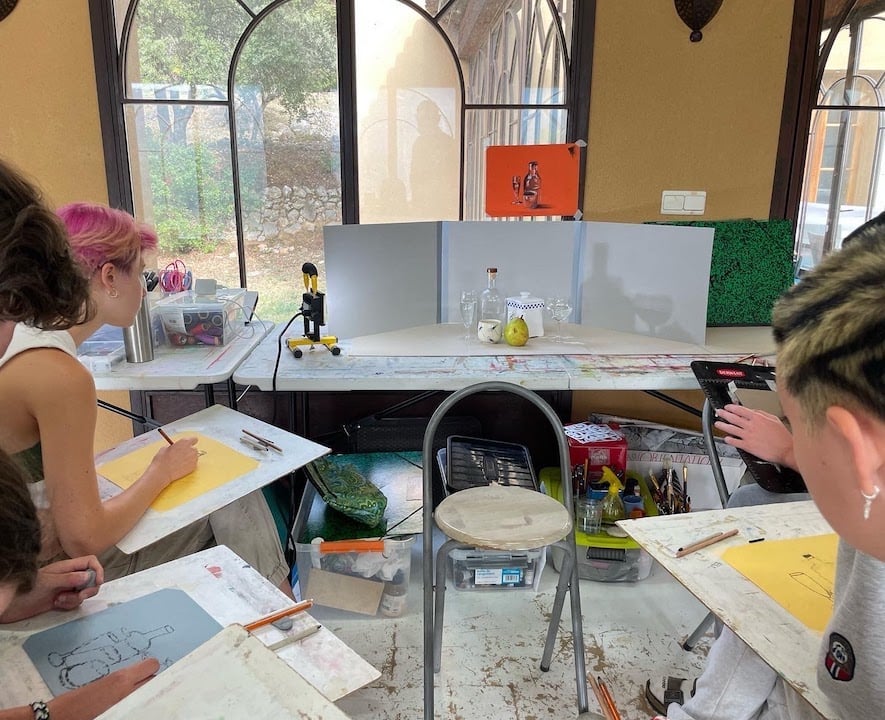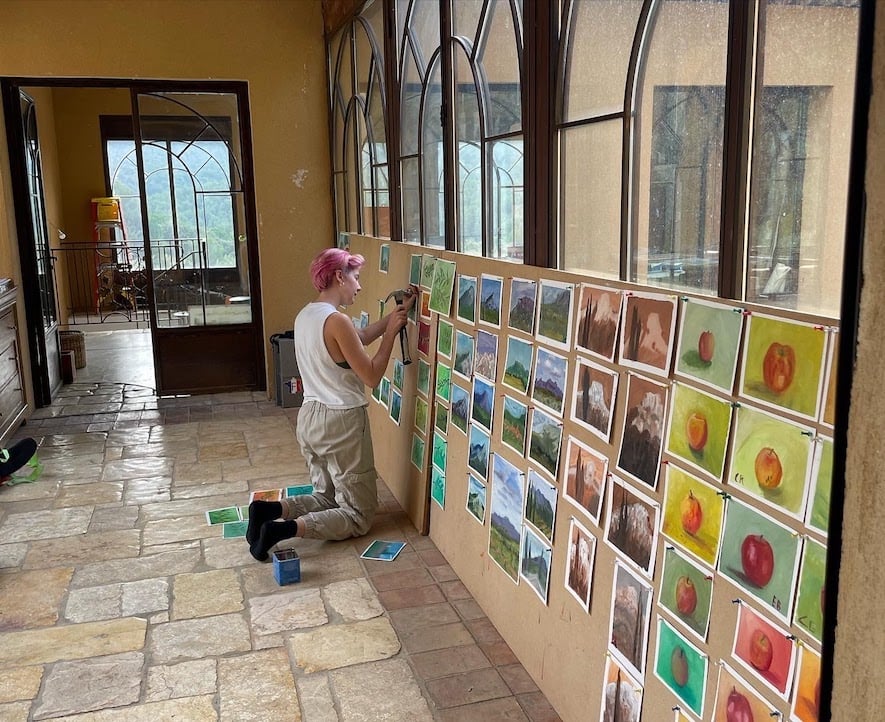 Saturday was the graded art day. We had to take what we learned that past Wednesday on charcoal skills and use them to create a still life for a grade on representational realism. Then everyone got dressed up for dinner with Dave and Jen in Aix. They took us to a fancy dinner and then a classical performance of a piano and violin duet.
That was the fourth week in the South of France. With only four weeks left, I and everyone else are making sure to take in every single moment before it is over.
- Rohan '24