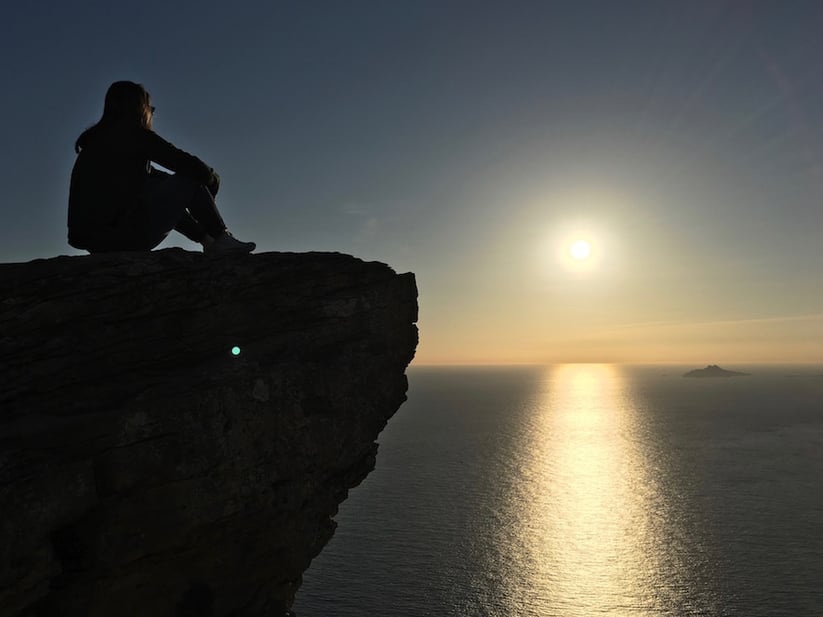 It would be easy to write something sappy about how this week was our final week spent at our home in Aix and how sad it is that it is coming to an end. But it has been such an incredible week, filled with excitement and adventure, and we still have plenty of things to look forward to next week!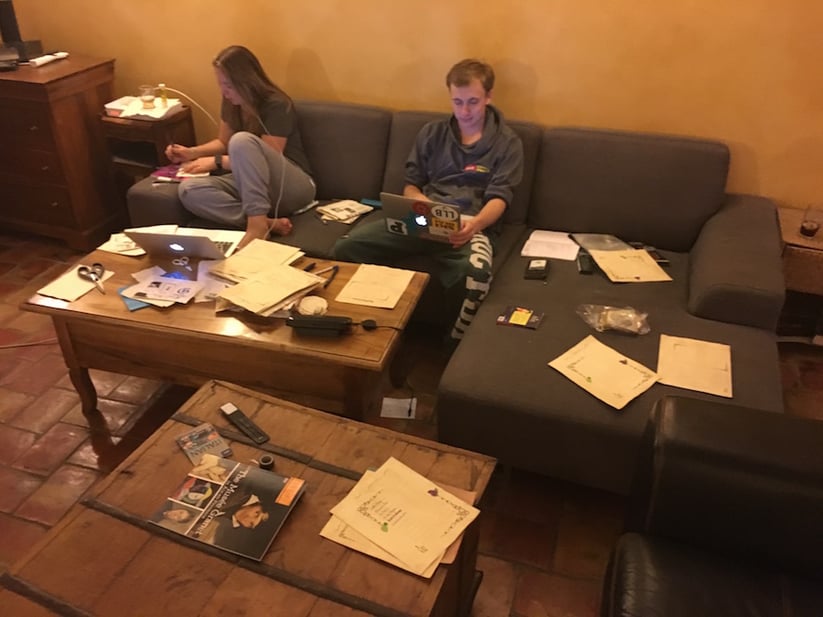 On Monday morning we began studying Italian in preparation for our trip to Florence. The house was alive with the sound of our version of the Italian language, which must have been quite funny to hear, especially since the extent of most of our Italian proficiency were different types of pastas. After morning classes, we all got on the bus and headed into town for literature class and free time in town. The afternoon was especially successful for Cole, Harry, and me, as after four weeks in town, we were finally able to get a picture with the owner of our favorite snack place, Snack Istanbul. There is something incredibly gratifying in becoming regulars at a restaurant, to be given hand shakes upon entering and free fries upon exiting. We will certainly miss our Kebab Subs when it's time to head home. Later in the afternoon began "crunch time" for working on our final books, but I still took the time to hike up to my favorite rock to do some of my literature homework. The views are another thing that I'll never forget about my time here.

On Tuesday we went with Dave for a "promenade", while Jacqui had her solo at the house. We drove through narrow, gorgeous streets, and spent the day on a historical tour of Provence, stopping to picnic and to explore an old abandoned house that once housed French Resistance fighters of the Maquis.
We ended up at the top of a hill overlooking the Mediterranean, at a somber yet beautiful war memorial. I sat and attempted to draw the memorial (with minimal success), while others found rocks to lie on and enjoy the sun. With much of our time in the last week dedicated to our final books (the final project), it was awesome to have time to relax and take in the French life a few more times. Wednesday flew by, with classes and more time in town to decompress before returning to the house and getting back to work.

Thursday was one of the most beautiful days we have had since being here, and so Dave changed his plans and we decided to go out and enjoy it. We drove to Presque-île-Cassis, a town bordering the Mediterranean, and on the rocks just above the crashing waves, we picnicked, enjoyed the sun, and painted landscapes. For some of us, being so close to the water made us want to jump in and swim, and so after we had all finished our paintings, Dave made sure that our wish came true. The water wasn't as cold as I thought that it would be, and it felt amazing to cool down. The van ride home was not quite as enjoyable as our swim, however, due to our wet shorts, but jumping in the Mediterranean was completely worth it, and a memory that I will always remember.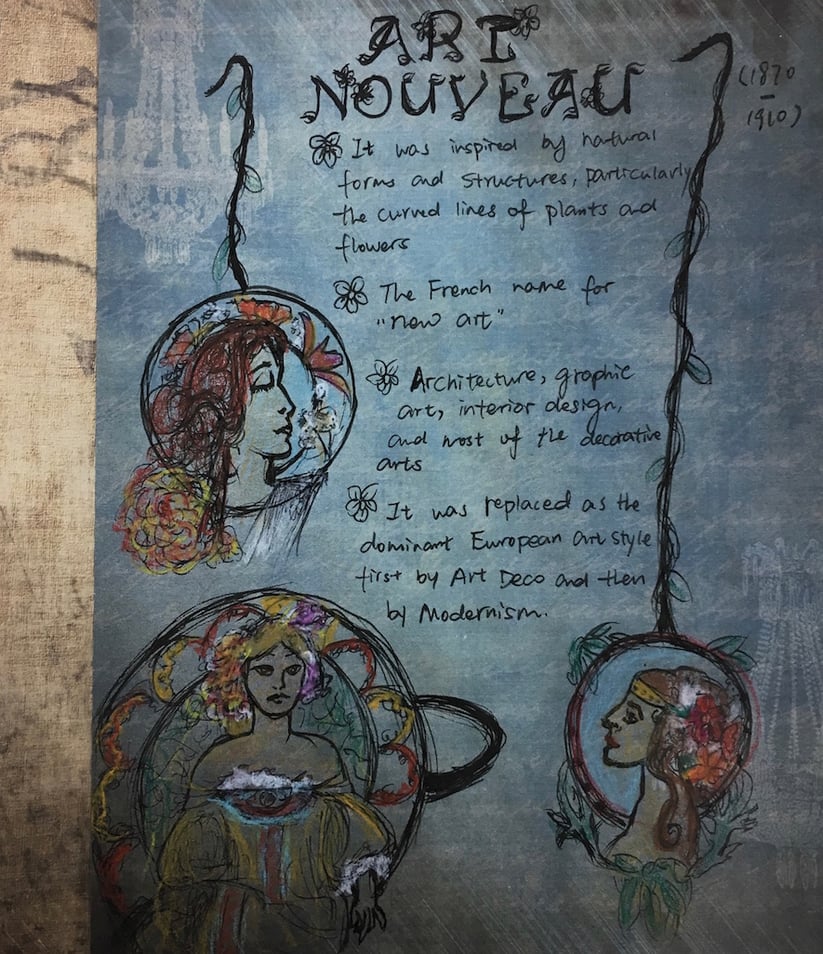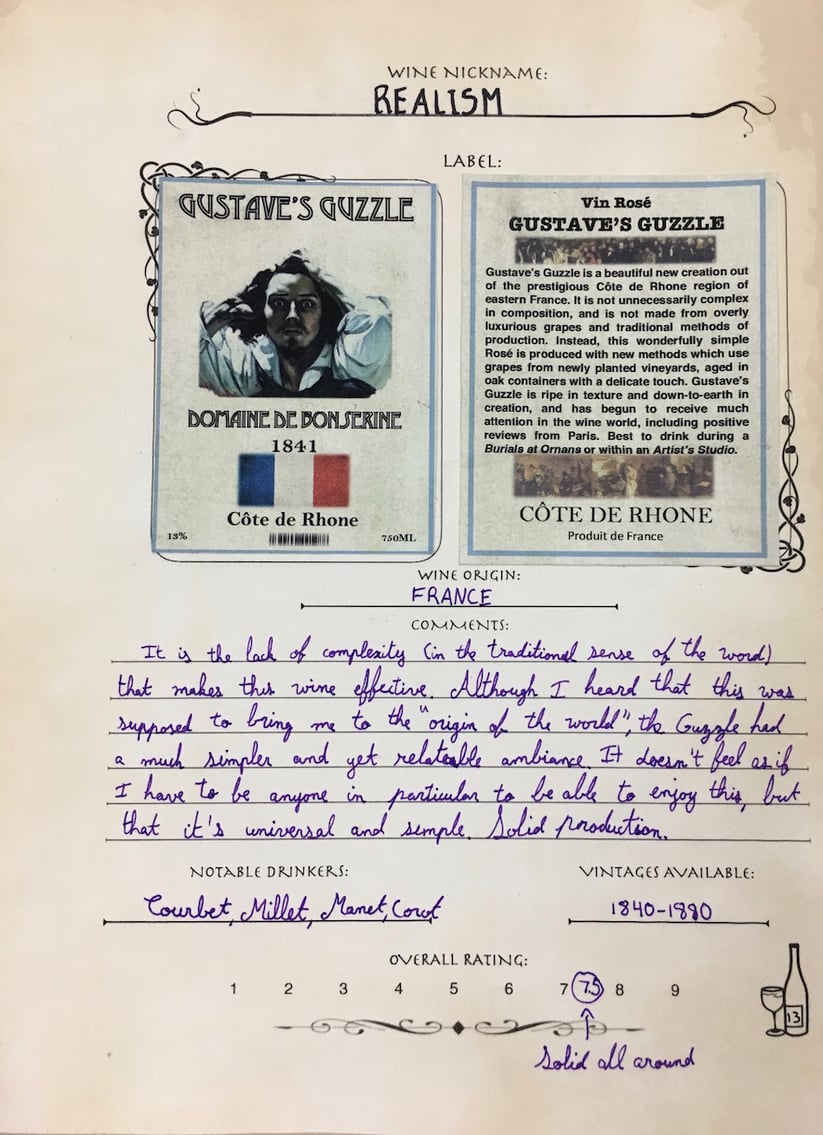 Back at the house it was time to buckle down and get back to work on our books, and for some of us, this work lasted until very late in the night and through to Friday. Even though the project has been very tiring, it has been rewarding, something that we are all very proud of. It's really cool to watch everyone's work come together, and each person has a completely different style. By Friday night everyone's book was complete, and it was time to sew them all up and add the covers! From sandwiches to handwritten letters to types of wines, everyone told the story of the history of Western Art in their own completely unique way.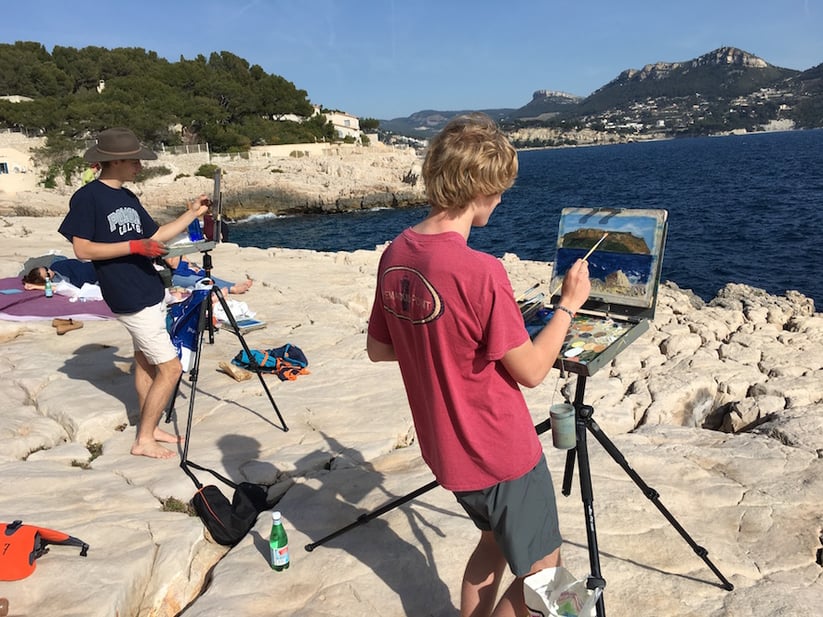 Saturday, with everyone's books completed, was a time to adventure and relax. We hopped in the van and drove to Cassis, a beach town bordering the Mediterranean. Some people lounged on the beach or played Frisbee, while others swam in the ocean for as long as they could before returning to the beach and warming back up.
I painted with Dave, trying to capture the scene as best I could, and enjoying when people came up and talked to me or just watched me work for a while. We walked from there to a perfume museum, and were able to try a ton of different scents before choosing the one we enjoyed the most. On the way home, we stopped at the top of a cliff to enjoy an unbelievable view of the ocean and surrounding towns.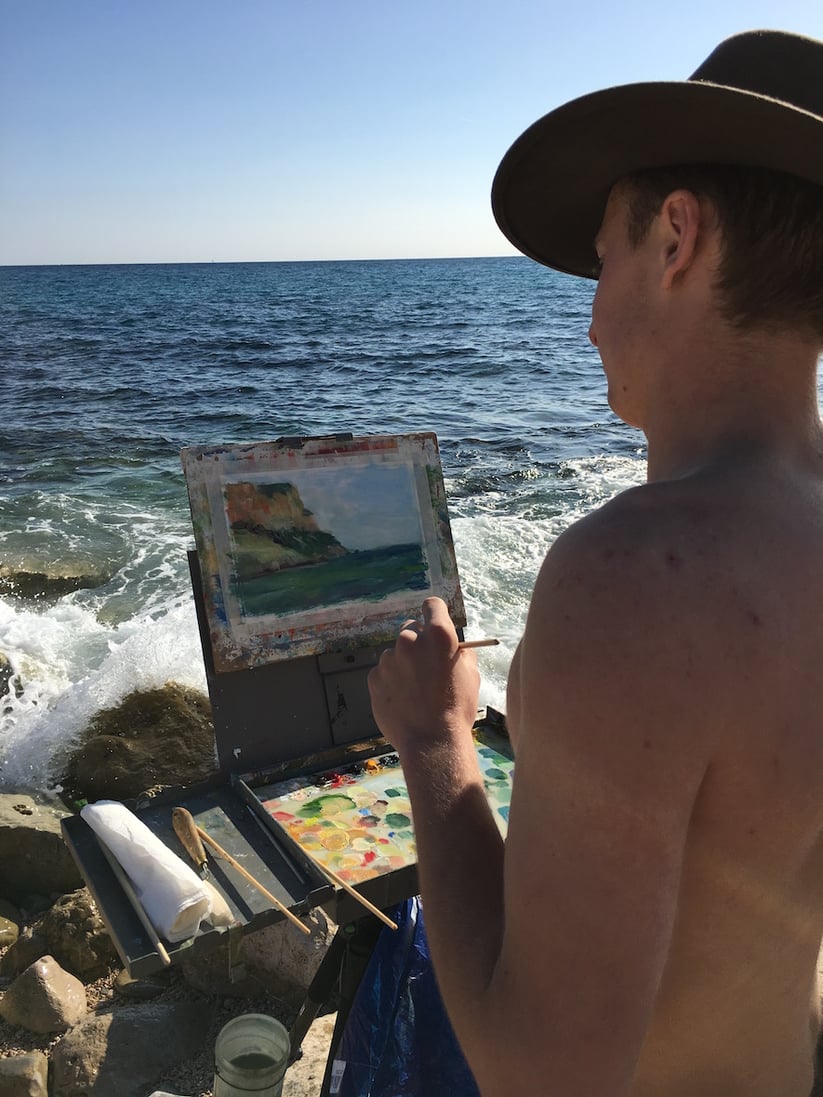 Now we begin our final and possibly biggest adventure yet, as we will head to Nice and then Florence, one of the world's most famous art cities. But I think that many of us are equally as excited about eating pasta and pizza for the entire week!
-Jay '17