This week in Vauvenargues/Aix zoomed by quicker than a frequent rider of Provence's public bus system could warble out a "merci, au revoir", whilst flinging themselves off the bus and out onto the street.
We, too, would go on to vocalize our appreciation for our bus drivers in the same fashion as Aixoises men, women, and étudients of all ages, but who all dressed and presented themselves with the same utmost standards of beauty. At the dawn of our stay here in Vauvenargues, we were disoriented little ducklings, shuffling around town, following Jen and Dave; only now, two weeks later-ish, we know our route into the centre of town enough to confidently lead the group to our regular spots of convention i.e. Le Festival—a shout out to you guys, even if you don't let us use your toilettes upon reentry.
Though none of us have frolicked off into the faraway meadows of marriage yet, we've all come closer to doing so, whether it be writing love letters back to the States, or setting out on a mission to spot the perfect companion. For starters, there is our suave, sweater wearing street performer who sings covers of classic American love songs on Cours Mirabeau. Then, there is a mysterious creature whom we have yet to meet, but who is said to be the most picturesque man in all of Aix and works at the fountain pen station in Michels art store on the Cours, code name Sebastian. These guys, of hopefully many more throughout our travels, have opened up the hearts of some of us, and for others, just the sheer curiosity of these alluring French people.
The other day, nearing the end of an art history presentation, a sweet young French deer came about our backyard, and was grazing around, eventually noticing us, all piled up around the window squealing in varying tones, in adoration for this adorable little fawn.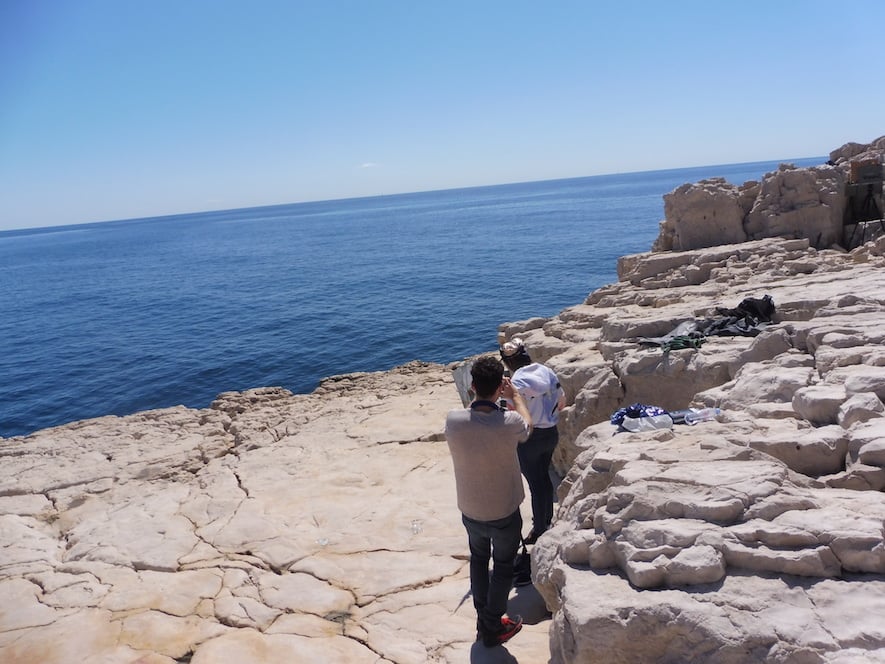 For an hour-ish, we got to experience the "what happens when you paint in public" phenomenon. We were plein air painting by the ocean in a coastal village about thirty minutes from our house, called Cassis when a young man started to come over our way.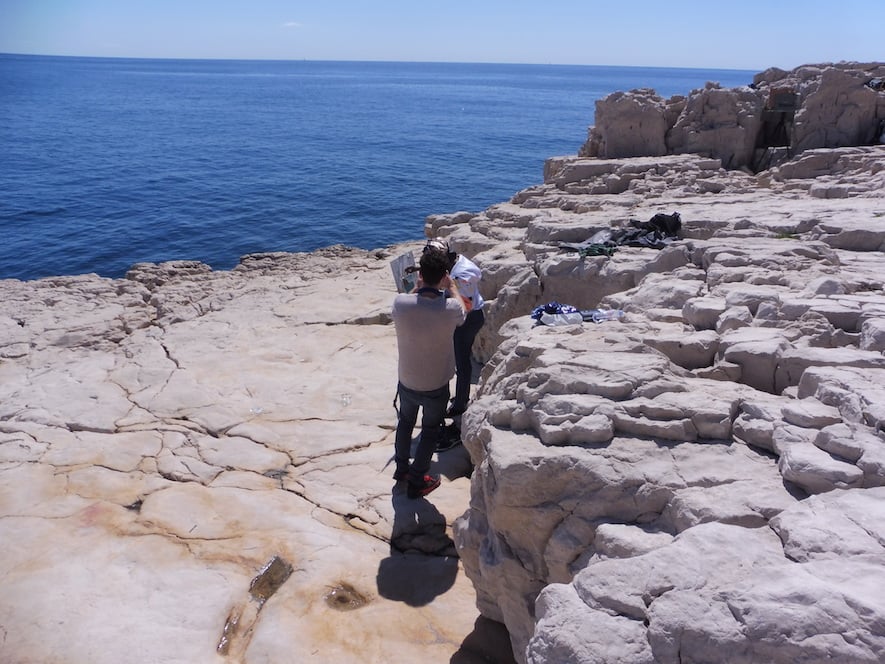 He had his phone out, ready to take pictures of the extraordinary view of the Mediterranean—or so we thought. It turns out that this blue headphoned guy was incredibly fascinated with our art and though it so cool to imagine himself doing the same, how he wished he could be like us one day, painting by the sea. So, he made his rounds to each of our respective little "art campsites" and asked if he might take a photo or two.
He spent good long while, watching us, intrigued by what we did to deserve such an unbelievable experience, and inspired by the image of himself doing the same, and being pretty cool looking to passers by, but not looking quite as snazzy as us.
Below are some more photos of our time this past week. Enjoy!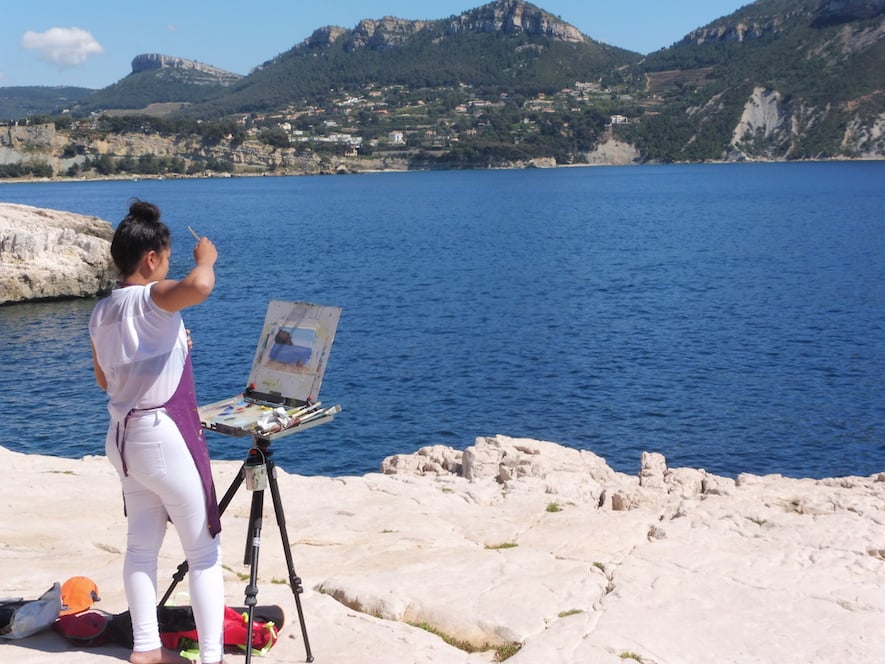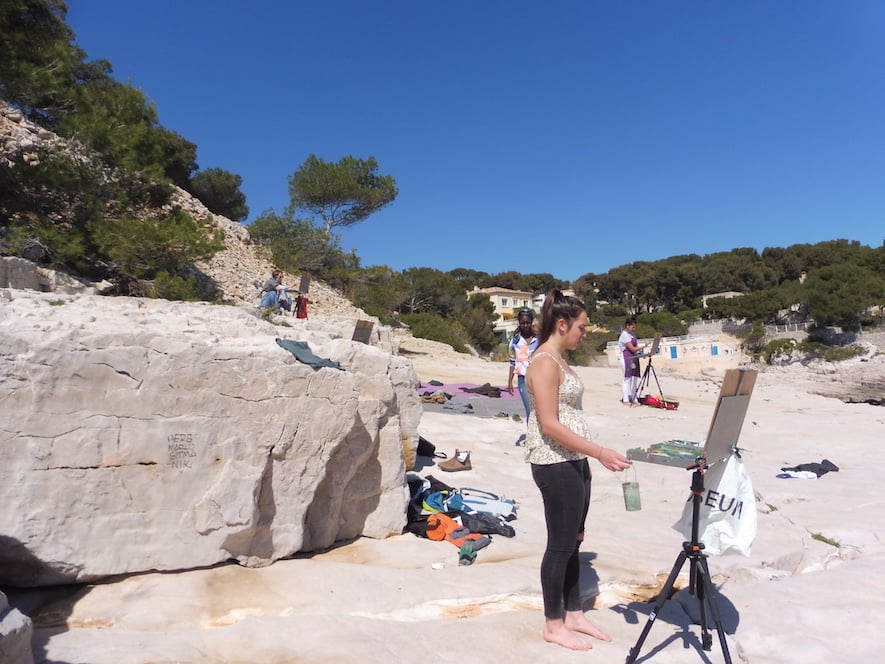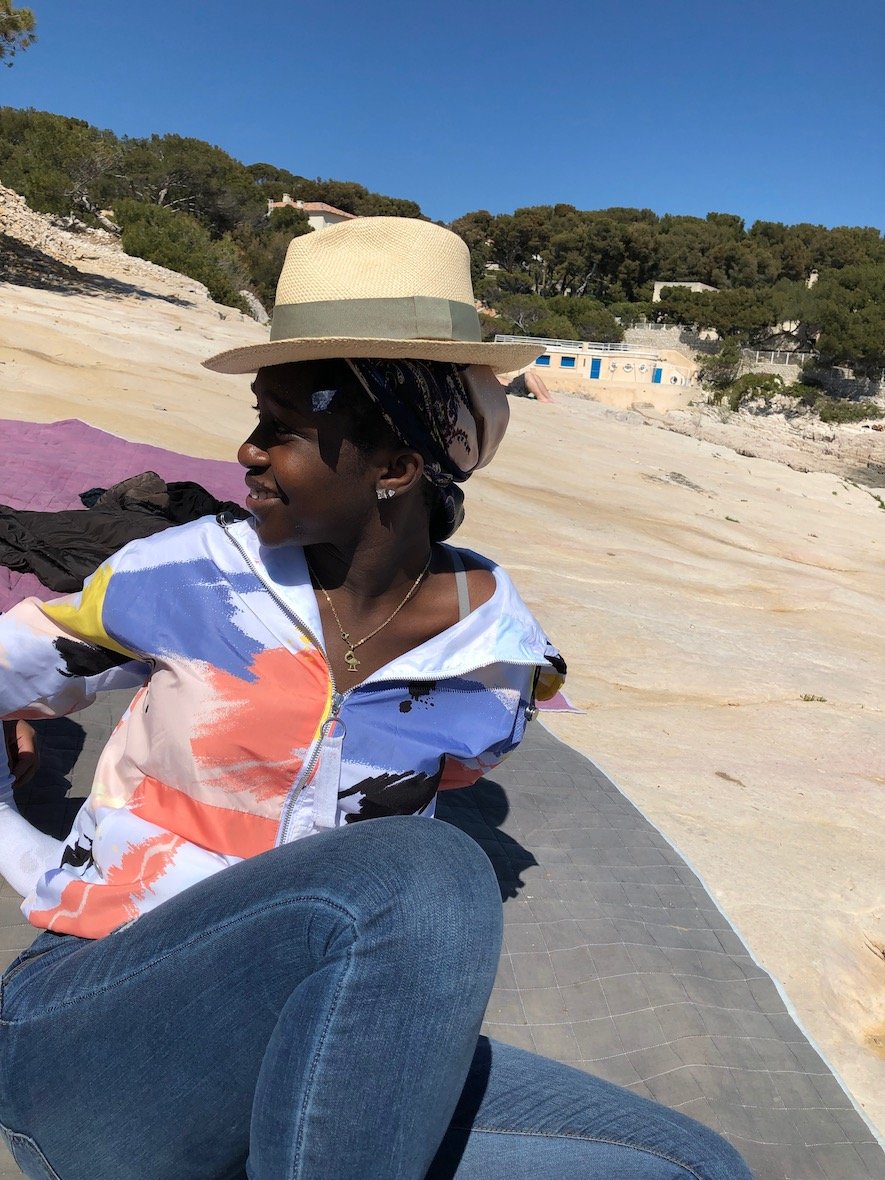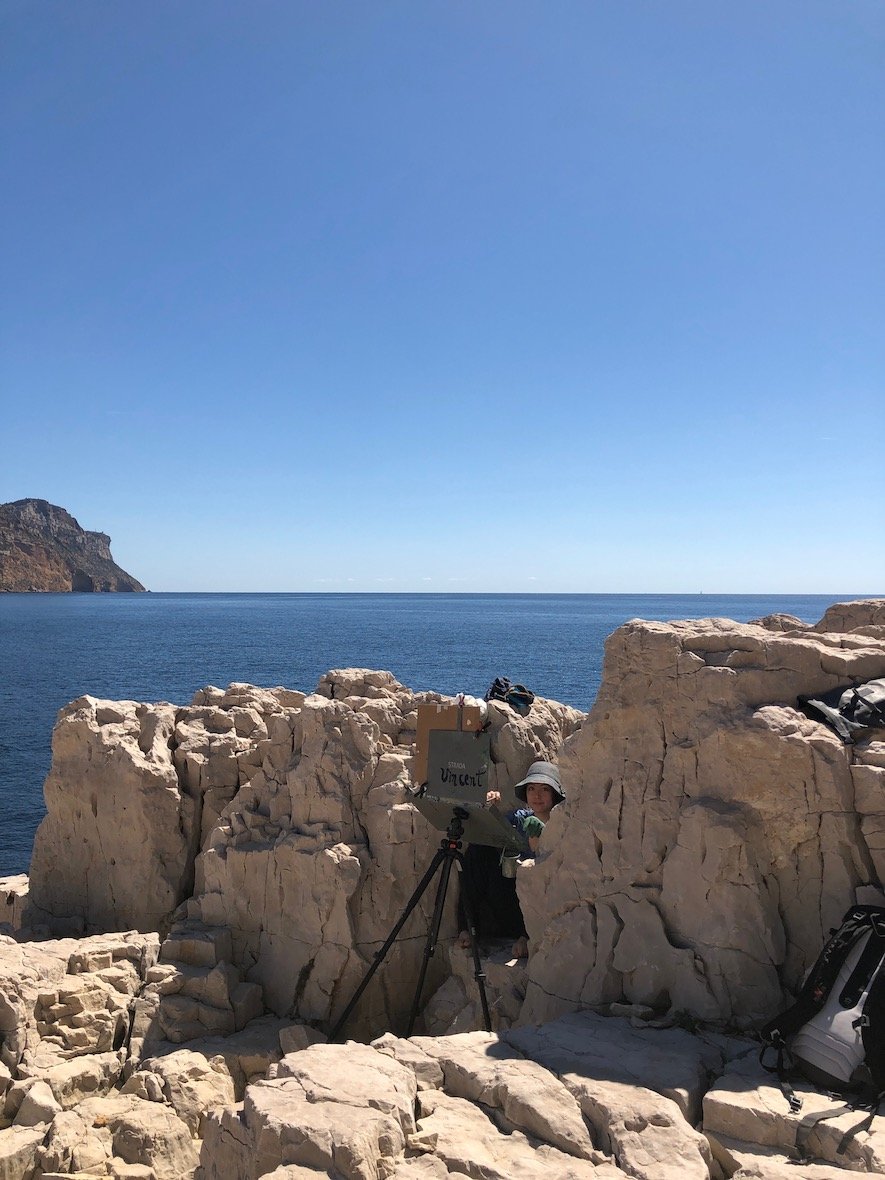 That's me tucked into the rocks! Ciao!
- Ingrid '20