Living in New Hampshire for my entire life I have become quite accustomed to the wretched glory of freezing cold winters. Part of me, somehow, misses it. In light of missing the cold, I, along with Sasha and Cam, have embarked on a harrowing journey that consists of jumping into the freezing cold pool every day.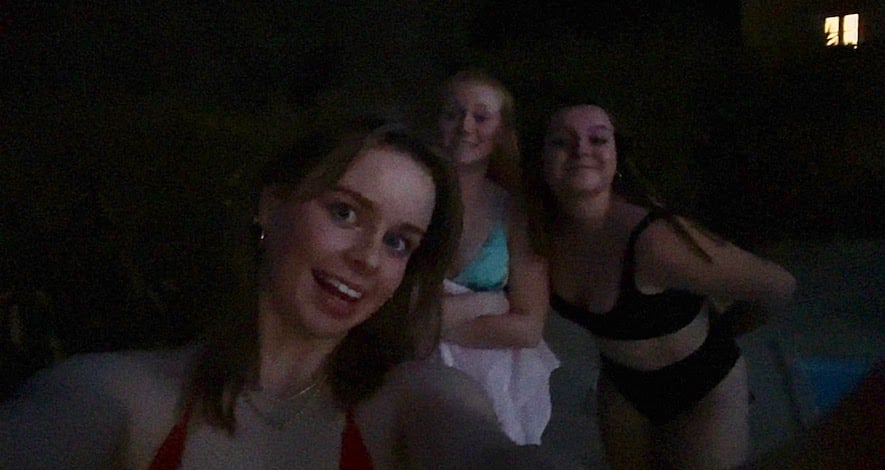 I don't think that I can entirely equate it to missing the cold winter because, in reality, I hate the winter, but it's definitely a life choice I revisit every single time I subject myself to the freezing cold water and nearly give myself a heart attack. I have no clue as to why exactly we started doing it, other than the first night we were jetlagged out of our minds and were grasping at straws for ways to stay awake. We could have left it on the first night, I don't think anybody would have blamed us for stopping then, but we didn't. I'm hoping I'll uncover some sort of hidden health benefits like softer skin, or lower blood pressure, but maybe I'll just end up with a few scars on my shins and knees from hurriedly removing myself from the pool every day. Funny enough, we have all developed our own little routines for jumping to ensure we do it and don't chicken out. Sasha dips her right toes in to test the water and jumps in dangerously close to the wall so she can get out immediately (the way she does it freaks me out because I'm terrified she'll smash her head on the concrete).
Cam always hesitates, as if she's questioning why in the world is she doing this to herself, then jumps and for some reason, occasionally does it twice. Finally, I always place my towel on the left side of the pool, turn the corner to the end of the pool, and jump, because I know if I hesitate or think about it at all, I will never end up going in. Despite the three of us always questioning our decisions we continue to do it because at this point if we stopped we would be letting Jen down. She has decided to compile a book of all her various stories from leading off-campus groups over the many years and we have entered into it. So, even on the windiest days, or the coldest of Saturday nights, when we always jump at midnight, even if we don't want to jump, we always jump in for Jen.
Sunday nights are large French dinners, in fact every night is a French recipe but with Sunday, meals require time and love. These chickens needed to be parted and marinated in wine for 24 hours for the classic dish Coq au Vin - Rooster in wine. We used Chicken.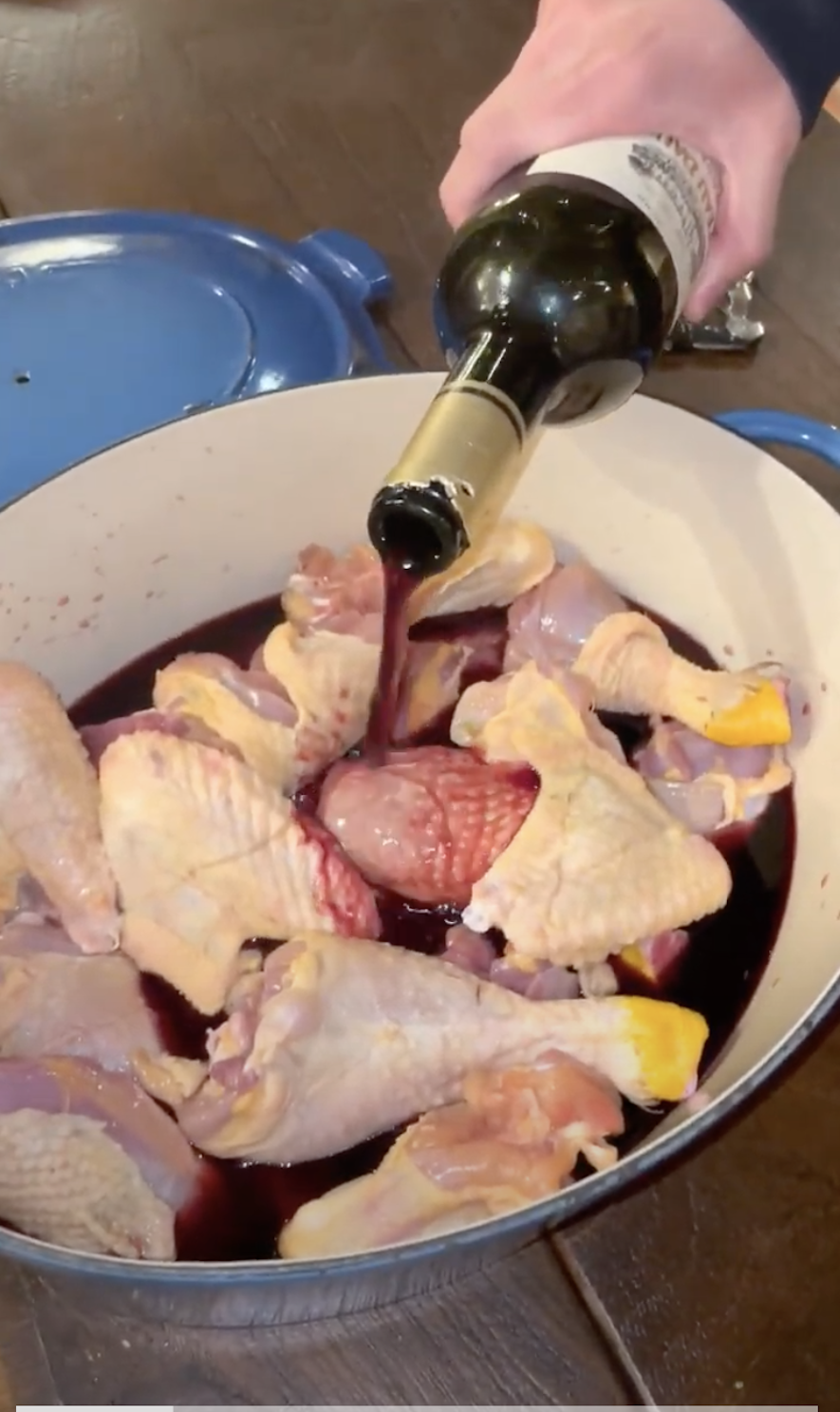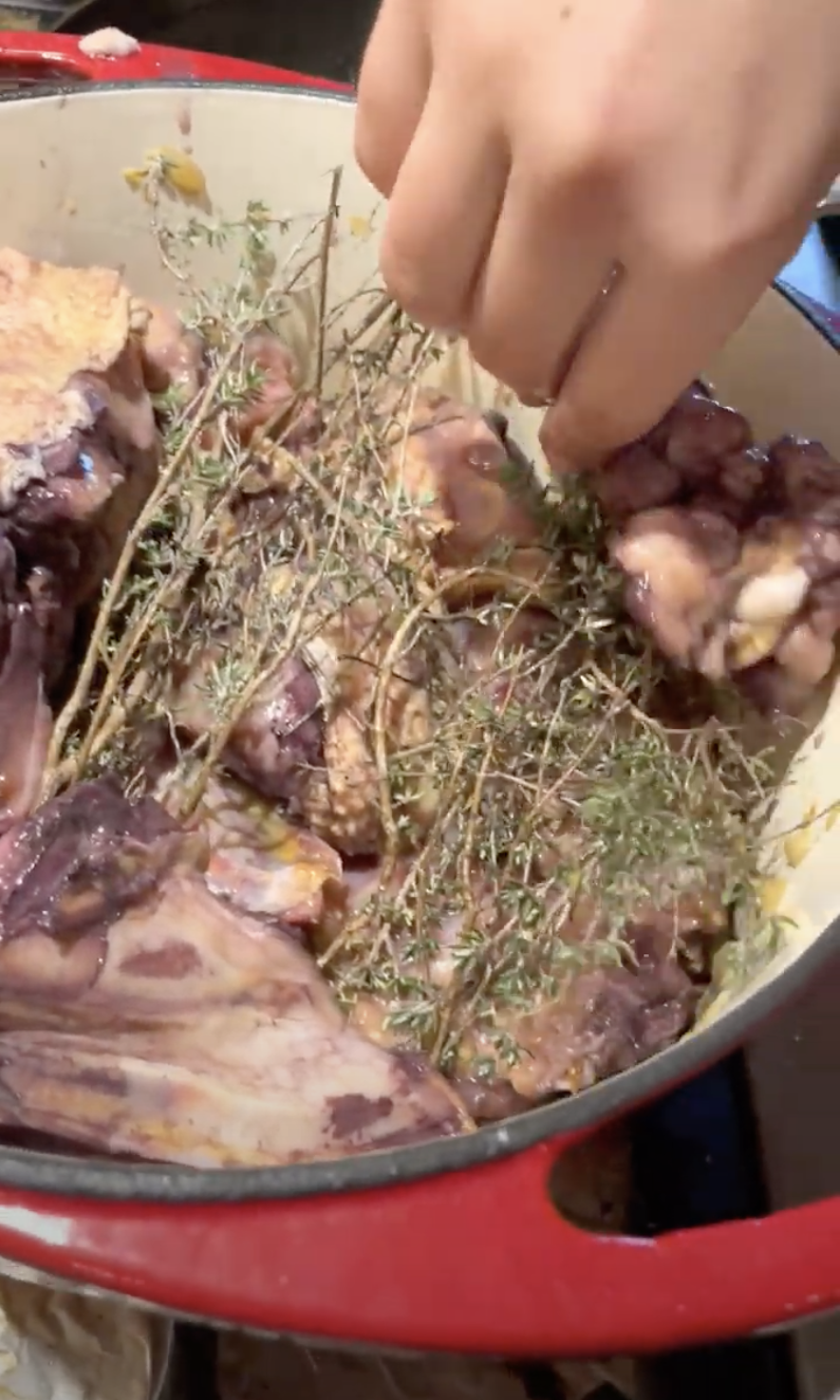 Fresh Thyme from our wild Thyme jungle in the back of the house.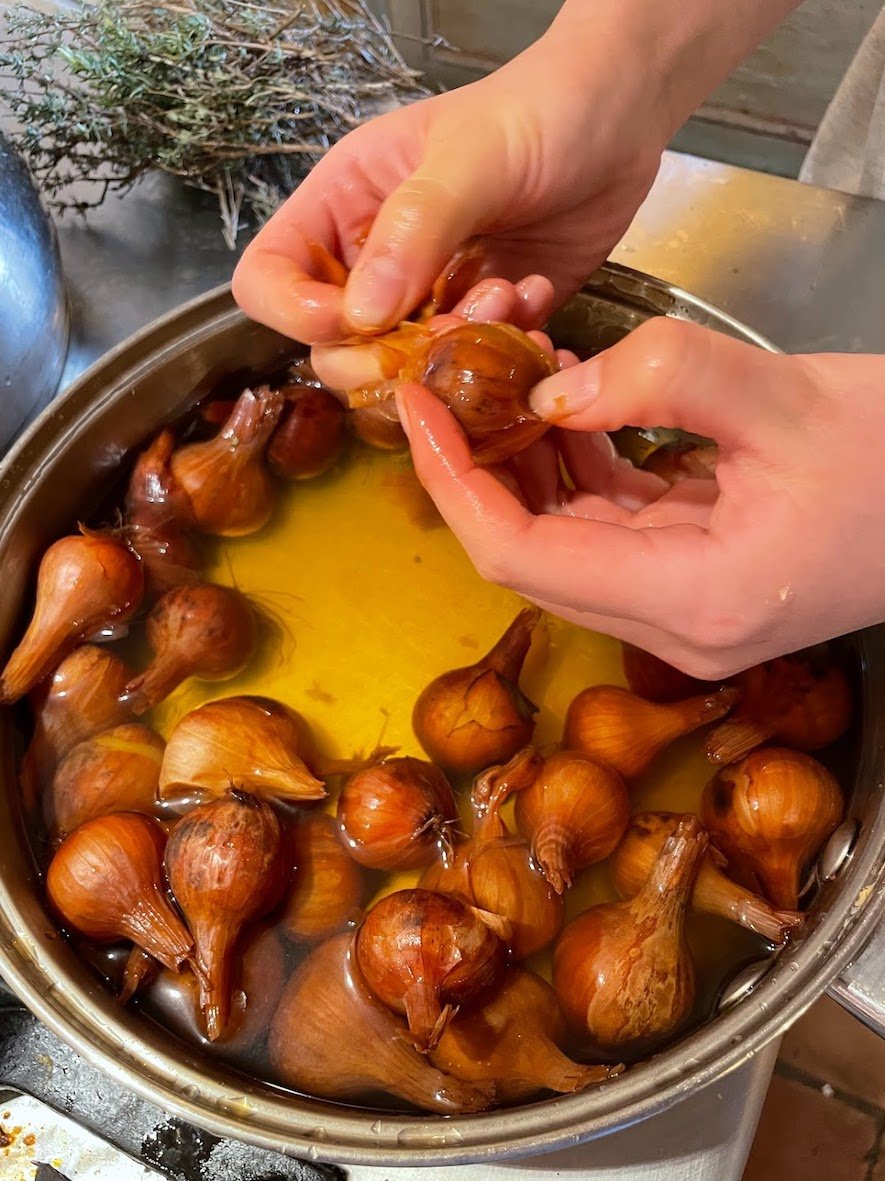 Time to thicken the sauce.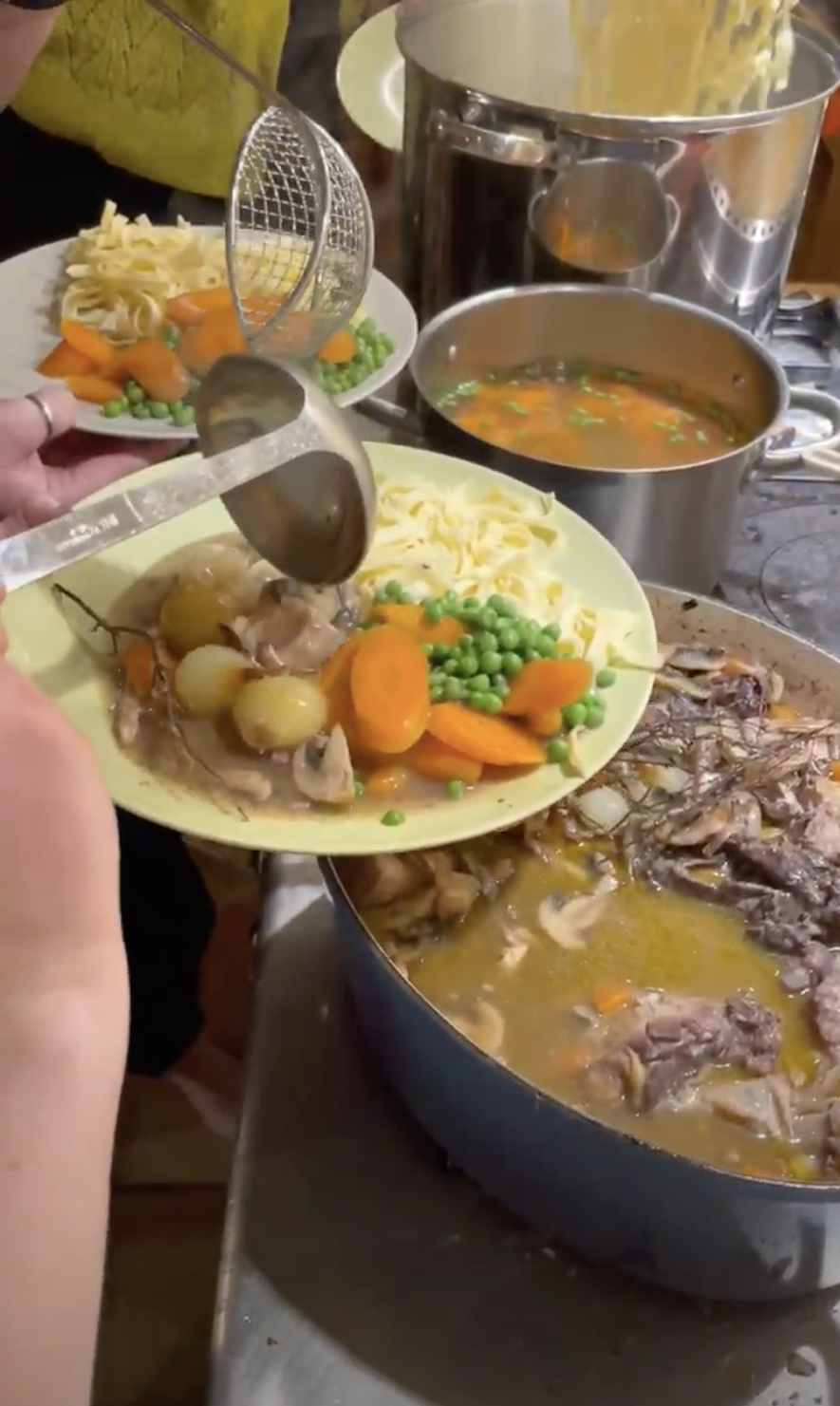 Enjoy the Blog! - Libby '23