Week Three….What CAN'T I say about week three? Good God (quiet chuckle and head shake) this has been the craziest week so far of Ye Old European Art Classroom! Surprisingly all this excitement had little to do with the fact that we were traveling to Normandy (a western region of France).
Our most memorable moments started when Izzy took an unexpected trip to the hospital (yes I said hospital). Apparently Izzy had an inflamed appendix which required emergency surgery, resulting in her having to spend the majority of the Normandy trip in the hospital recovering.
Photo: Nick Sawaya
During her recovery, the rest of the group took in a little sightseeing where we got to visit the amazing Mont St. Michel. In a word, "beautiful."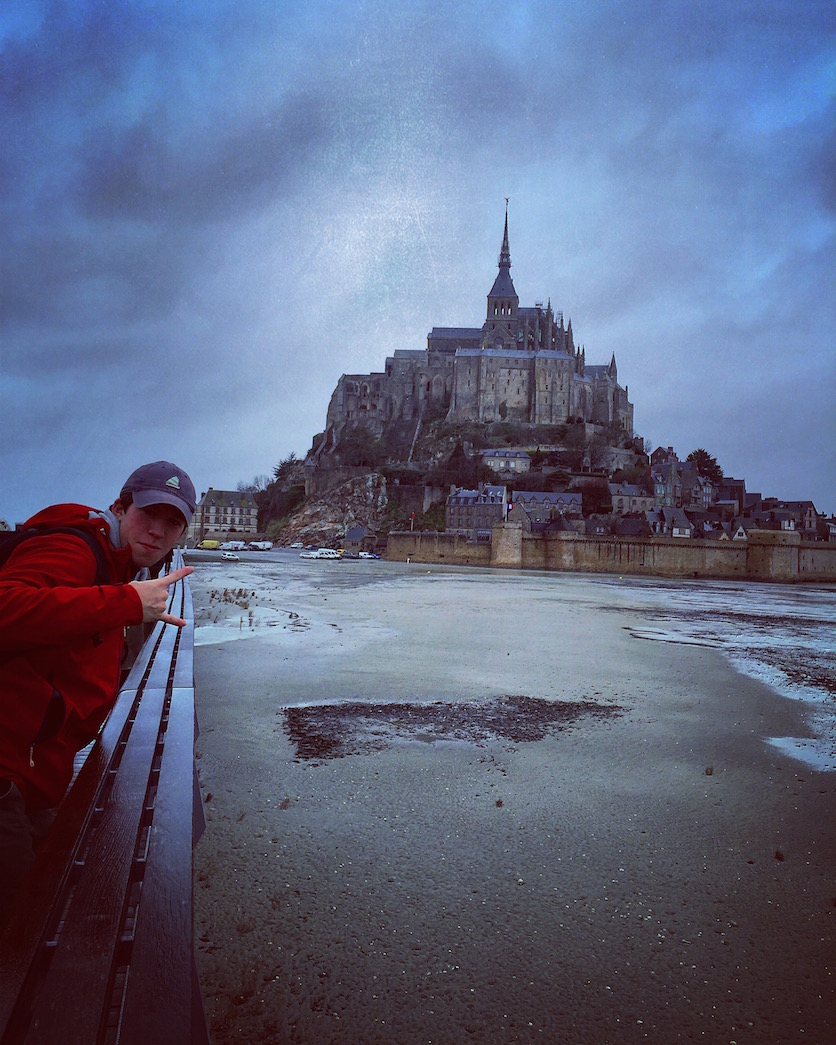 Photo: Nick Sawaya
Photo: Nick Sawaya
Photo: Nick Sawaya
This looked to me like the lost city of Atlantis. Let me tell you, This 11th century monastery built on a granite island was so worth the drive.
Photo: Nick Sawaya
The drive home not so much. You see we got caught in a bit of traffic, sitting for an hour and 37 minutes or so, (not that we were counting or anything.) As the time wore on we became quite curious as to why this was taking so long, and you'll never guess this one...Boulders. Boulders dumped In the middle of the highway. Why, you might be asking, were boulders in the middle of a coastal highway? Had there been a land spill/slide? Earthquake? Some kind of natural disaster?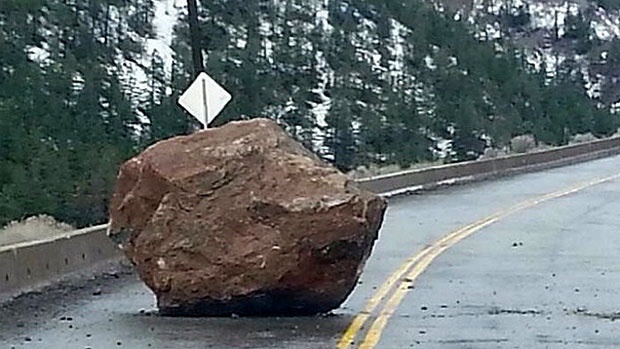 (Internet photo), imagine many more boulders!
No. None of the above. Apparently it was a protest by French farmers. I honestly can't count/recall how many protests we saw on that trip but it must have been some kind of record. From the news we learned that the students were on strike in Paris, the taxi drivers were on strike in Marseille, and the farmers on strike in Normandy. Just our luck. We took many "déviations" that day.
On more of a respectful/somber note, the following day we drove to the D-Day beaches and the American military cemetery, and for a brief time on this stretch of France, we were back in America.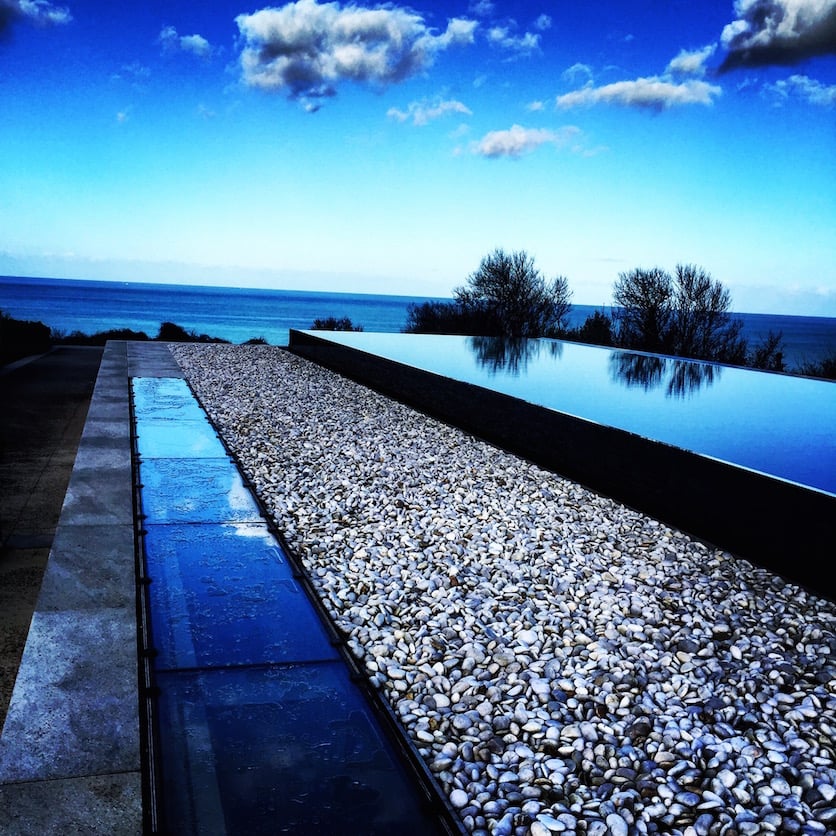 Photo: Nick Sawaya
Photo: Nick Sawaya

Photo: Nick Sawaya
Walking along the 10,000+ pristine white crosses, and stars of David, staring at Omaha Beach and imagining the courage, fear, and brotherhood that they must have experienced was moving. Seeing the graves of all the fallen heroes that fought for our freedom, a few feelings came to mind: gratitude, sadness, admiration. But the only words that came out were a quiet: "thank you."
Photo: Burke Hildner
The land of the American cemetery was donated by France to America, after WWII because of our dramatic losses during that fatal day in June, 1944 and out of appreciation for our sacrifices. What can I say about the cemetery? How can I put into words the feelings rushing through all of us at that moment.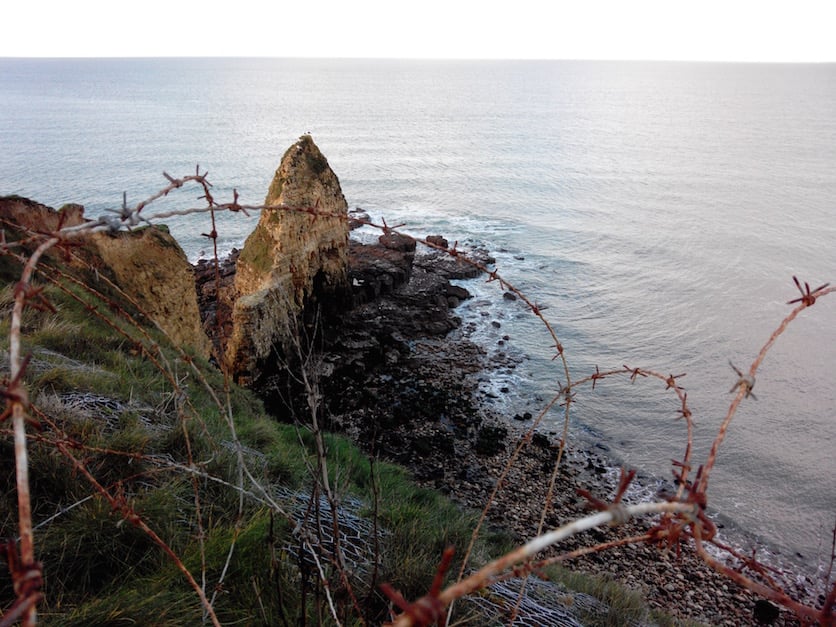 Pointe du Hoc
Thank you for everything you did to give us the freedom we sometimes take for granted. The gratitude for their sacrifice was not lost on us that day. We collectively walked in silence in respect for our fallen Americans.
The 150mm guns of Longues-sur-Mer. Photo: Courtney Stuart
Pointe du Hoc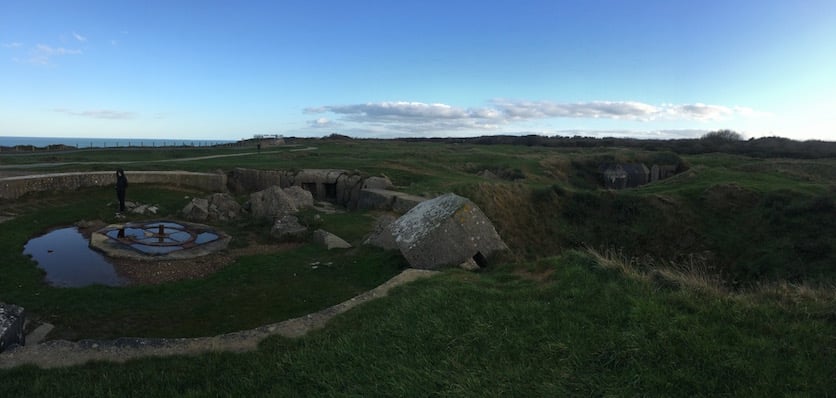 Pointe du Hoc
And even though remarking upon our first world problems in the 21st century, in the back of our minds it dawned on us the fact that we could have been here, born decades ago, alongside those very men we saw buried in the ground.

While in Normandy, we based out of the war torn city of Caen, also home to William the Conqueror.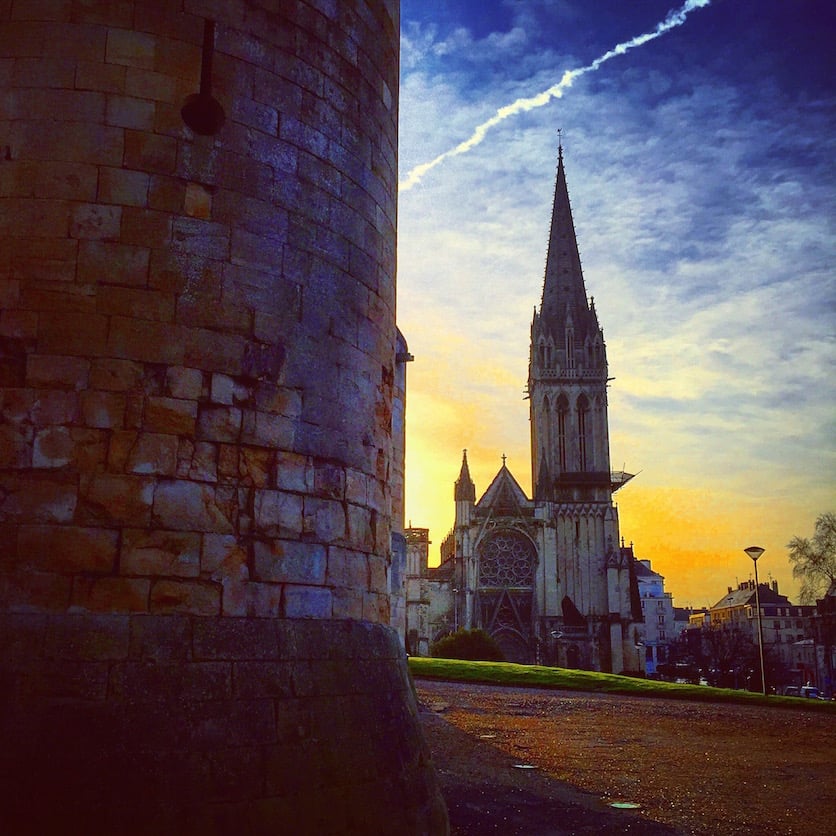 Photo: Nick Sawaya
Photo: Nick Sawaya. Inside the beautiful Église Saint-Pierre de Caen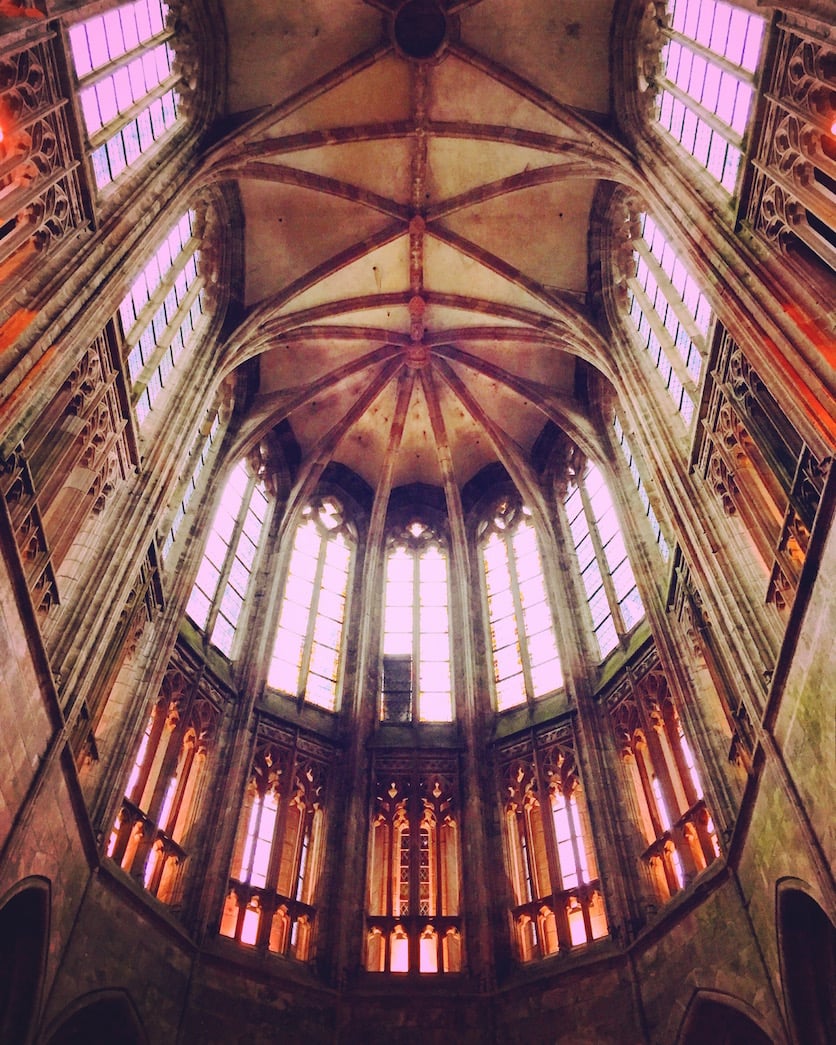 Photo: Nick Sawaya
Photo: Nick Sawaya
As our Normandy adventure came to an end, the excitement didn't.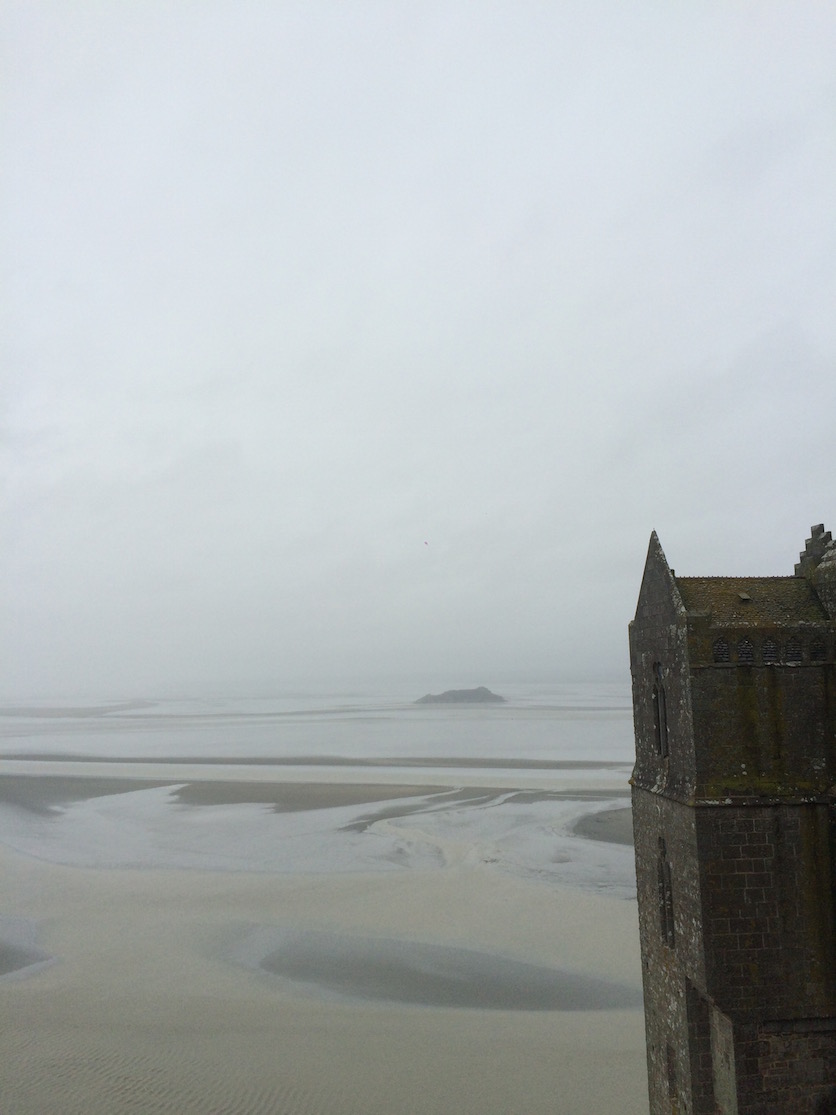 Photo: Nick Sawaya
Back in Aix, we piled into our car and started the drive back to the house. We encountered another bit of traffic: this was actually caused by a car on fire on the side of the road! The poor owner was standing nearby, on his phone.
When we finally made it home we all felt differently than when we first began. We took it all in; our week that felt like a day, and our home in Aix feelings much like our actual home as we never thought possible. It astounded us that we could grow so close to something so fast, and call it our home, and each other our family.
We were able to sleep-in the next day and later take a hike up "our mountain", la Tête du Marquis. On our mountain, we encountered some hunters and a lifeless wild boar beside them. (It is hunting season.) After we took a couple of pictures we continued on our hike.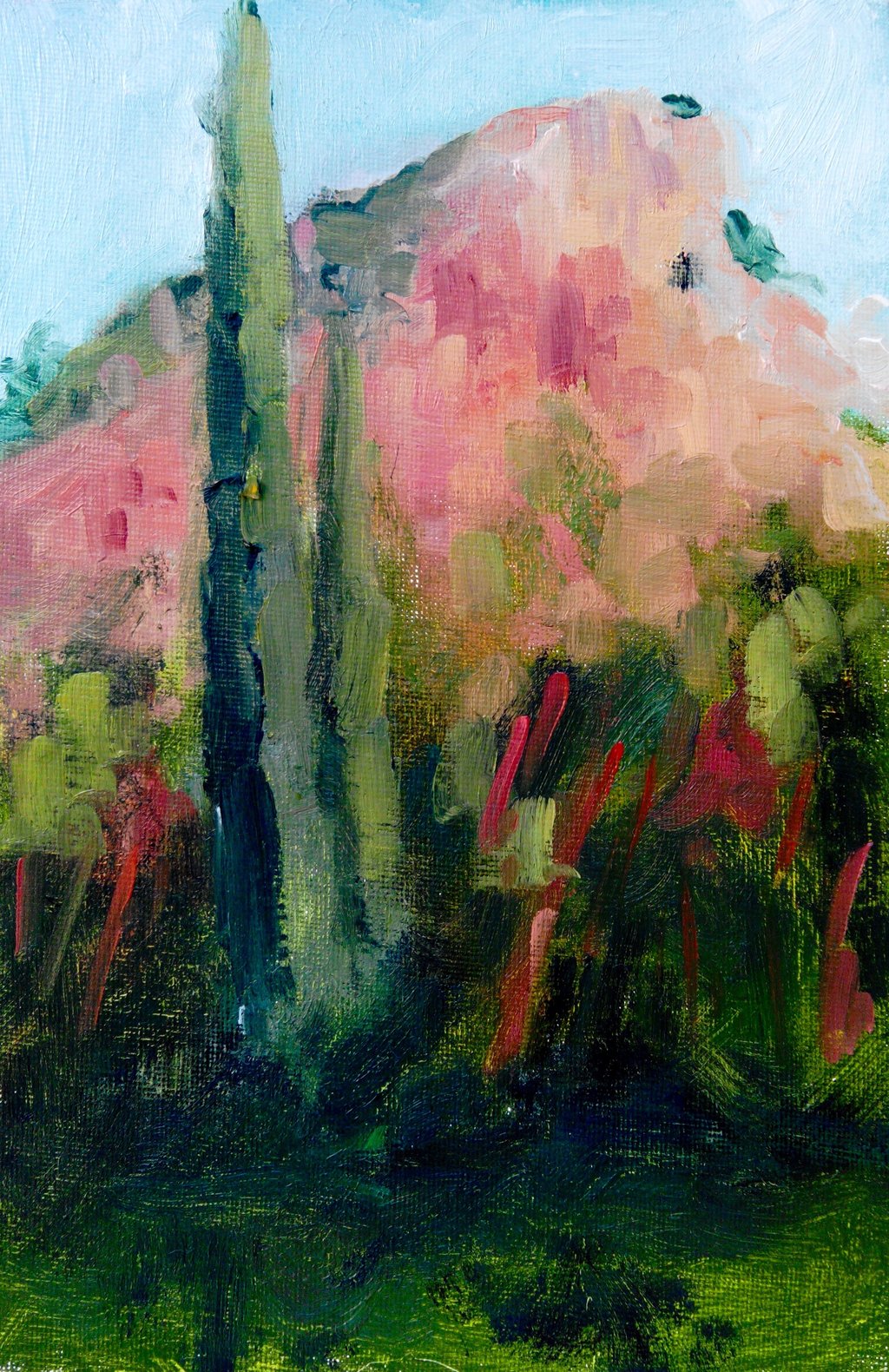 At the summit we stopped and looked back, the views were breathtaking and exactly what you'd expect from European Art Classroom--where you get to see things from all perspectives.
Courtney