Time really flew when I came to realize that it was the second to last week of our journey here in France. When I first knew that I would be the one writing our blog this week, I was worried—things happened too fast to get ready.
Last Sunday, we had an antigen test for COVID-19, and it turned out that two of us tested positive. So we had to cancel our excursion day and in-town trips, and stay home for the whole week instead. Even though we got a little gloomy, we still tried to face our final week in Aix with a positive and optimistic attitude.
So starting on Monday, all of us got busy with our projects and strived to get them done as soon as possible.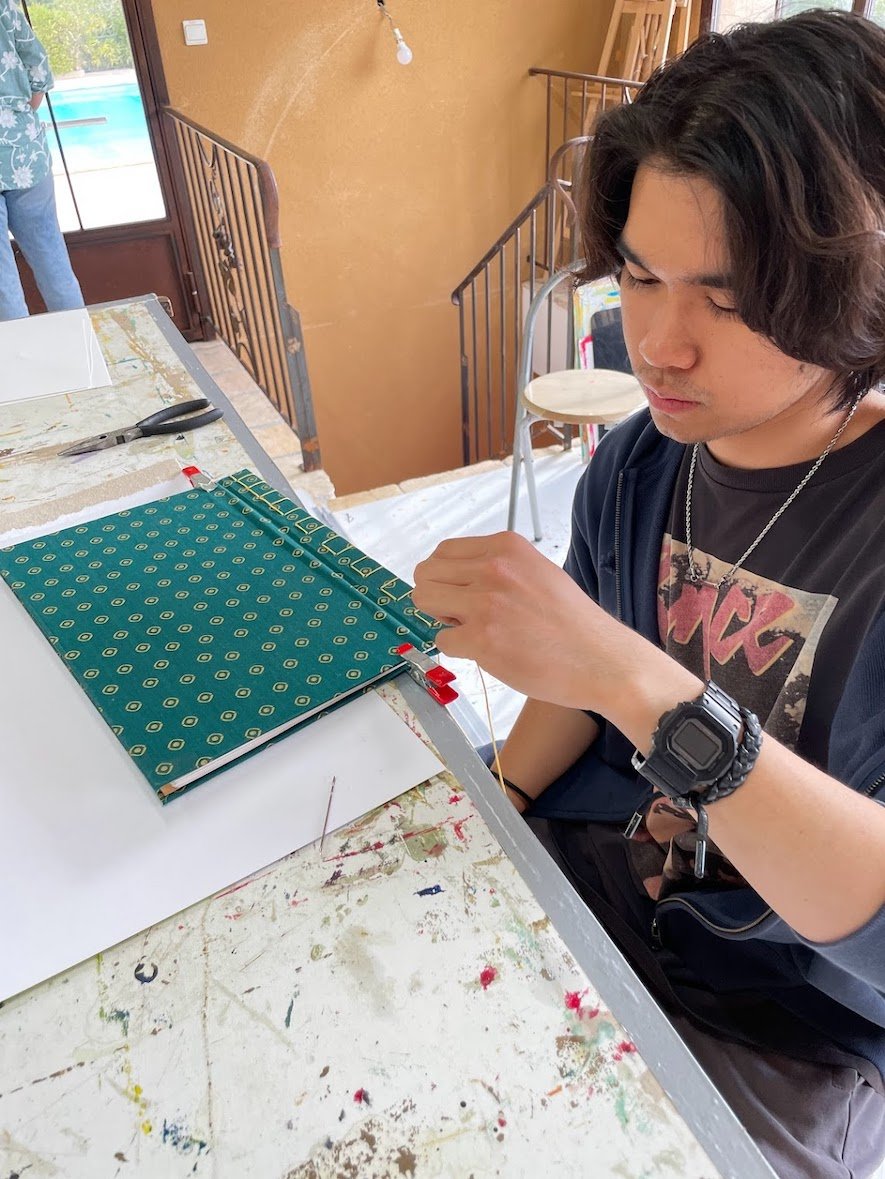 On Friday, all of us except Jack finished binding our books; and Jack, who kept working extremely hard, finished his excellent book project the next morning. Honestly, looking at our masterpieces, every single one of us put full effort in and did a fantastic job.
On Tuesday, in order to avoid other people, we went to an underpopulated beach called Cap Couronne to paint. That was indeed a blustery day that everyone struggled with falling palettes, flying paper towels, and easels blowing over. However, Dave said, we surprisingly finished our best plein airs on that day.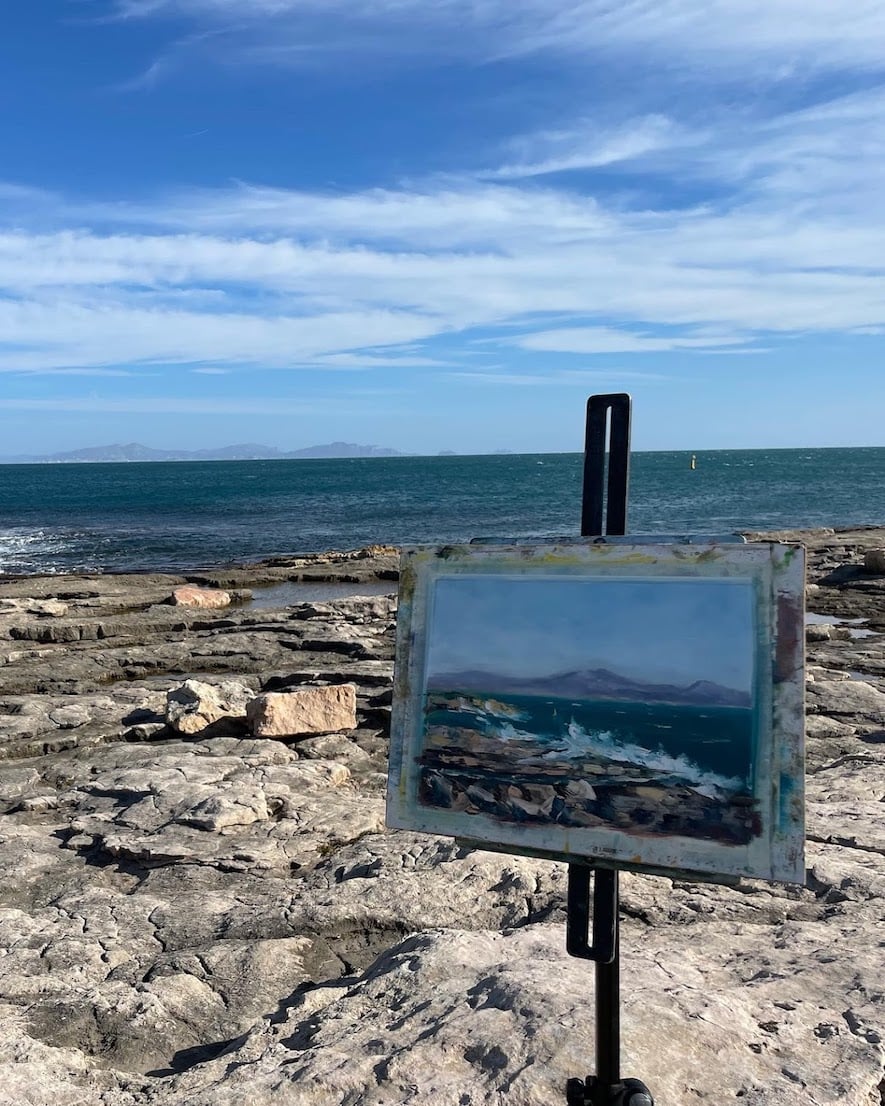 (Photo: Bella Eaton)
After five days of quarantine at home, luckily we got to go back to Cassis again!! This time, we had lunch at a small and cozy restaurant by the sea because Dave said they have the best mussels. Some of us including me then ordered mussels and fries which turned out to be FABULOUS.
(Photo: BE)
(Photo: BE)
We then headed to a perfume shop and got gifts for our friends and family back home—hope they love them! Personally, Cassis is my favorite place that we've been to on this journey, and I would love to bring my friends and family back here again someday in the future.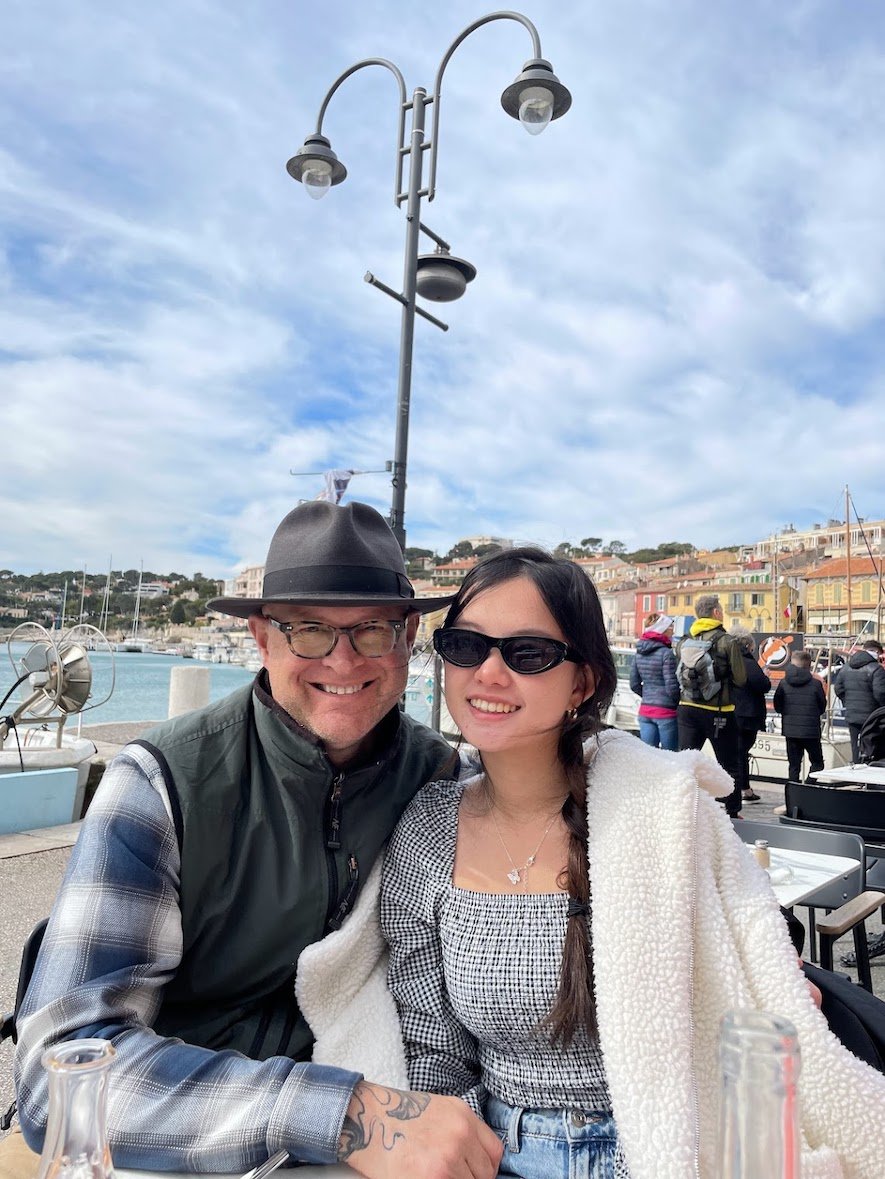 (Jack Shi)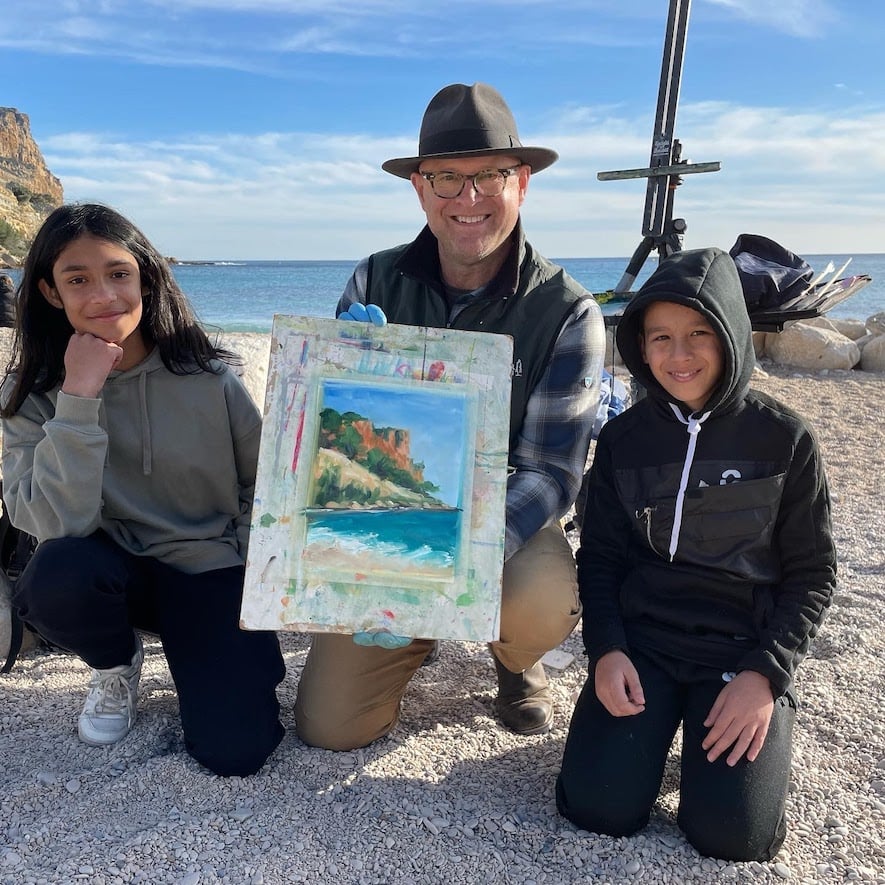 Future Proctor Art Students who helped Dave paint Cap Canaille and the beach.
On our way home, we went to a cliff called Cap Canaille above Cassis. I was sleepy in the car at first, but as soon as I went up there, I was fully awake and so shocked by the magnificent view of the Mediterranean Sea and the village even though I almost got blown away by the strong wind.
Thinking about our last week here in Aix, I still cannot believe that it's already eight weeks passed. I'm thankful for this precious opportunity and I will miss everything and everyone on this journey :)
- Claire/Tianmi '22