Each academic year only 16 students are selected to be a part of European Art Classroom. To say that it is a privilege to be in Aix and travel around Europe is an understatement. Proctor has challenged and stretched me as a student and as an individual. Being here as a student in Europe is no different. We might not have the same rigid 8:00 am to 5:30 pm schedule, but we are challenged in other ways. We are given more freedom to explore and when I say explore, I do not mean just the sites.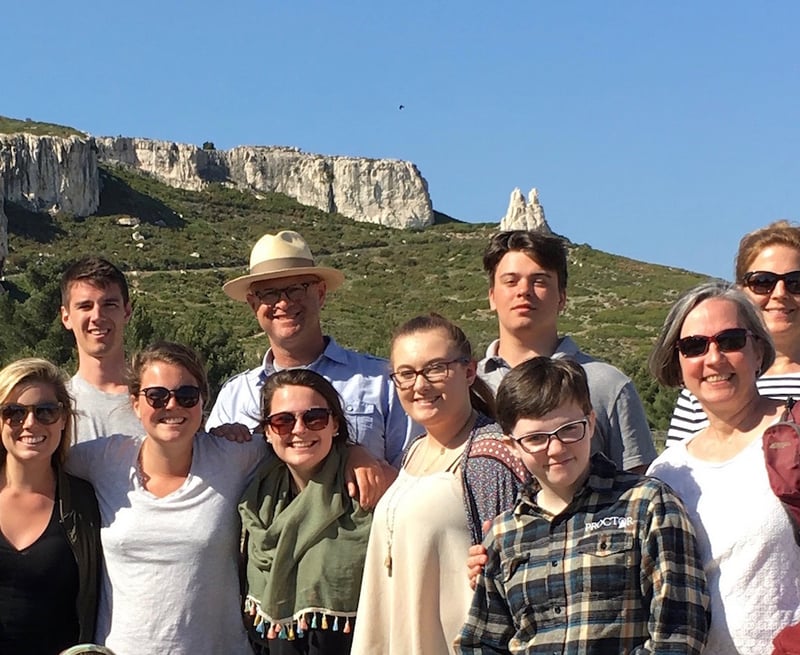 Upon return from our whirlwind trip to Paris, we settled back home in Aix. There is so much to see just within driving distance! This week, we explored Ansouis, Aix, Cassis, Pont Flavian and Miramas-le-Vieux. After returning from Paris, Aix seems quiet and peaceful. What I once thought were busy streets hosting major groups of tourists (including myself) I now find to be my home, a wonder and a quiet place of tranquility.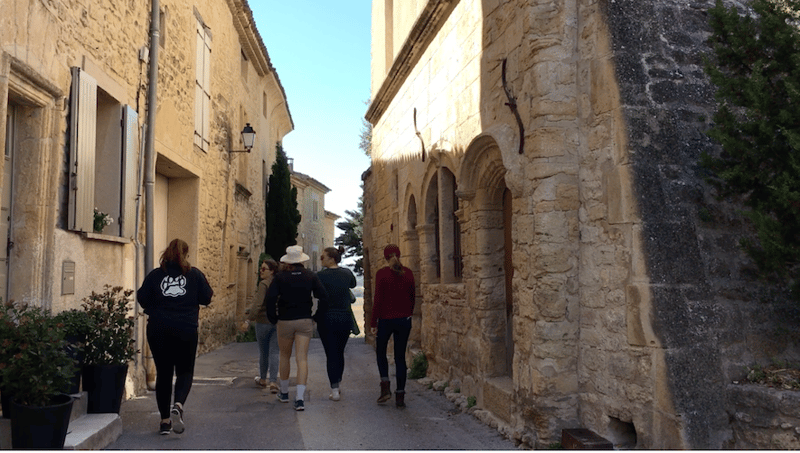 We visited Ansouis on Tuesday as one of our promenades with Dave. On the drive there every view was new and mesmerizing. The first stop was Cadenet, a little town full of charm where we were shown a cave.
The next stop was a little town called Lourmain which we walked around, explored a small self-funded art exhibition and saw a castle where Winston Churchill once stayed. In Ansouis, we visited the church and the castle that the next would-be-Queen of France owns. We ended the incredible day exploring Cucuron with wine tasting and a wonderful run through the poppy fields.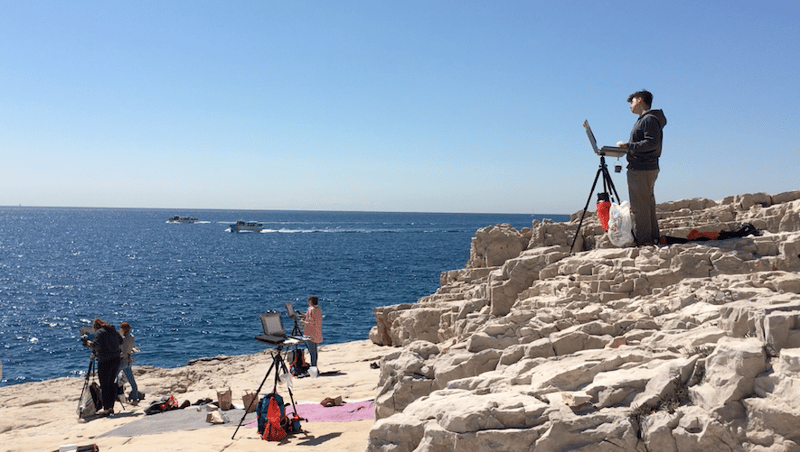 On Thursday, we went to Cassis. On the drive to the cliffs we saw vines of grapes from when the Greeks occupied it. As usual, we ate our sandwiches and desserts on our picnic blankets and off we went painting a beautiful rock formation alongside the Mediterranean. After we painted, we decided to go for a swim. With every leap into the blue-turquoise water you could hear the splashes, screams and laughter as we cheered the next person on to jump in. I definitely think that this made it one of the best excursions by far this week.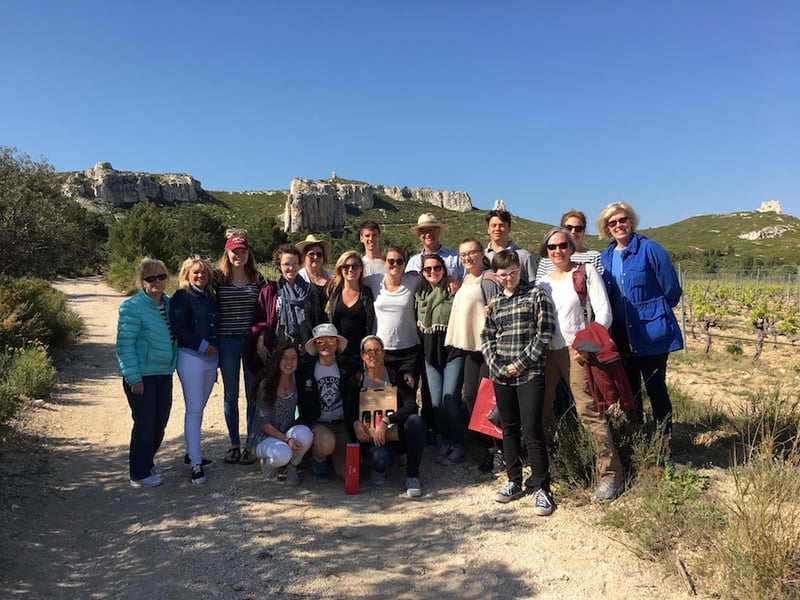 The next big excursion was on Saturday during Family Weekend. We went to Pont Flavian and were shown an old Roman bridge and, like magic, out came the carnets (our sketch books).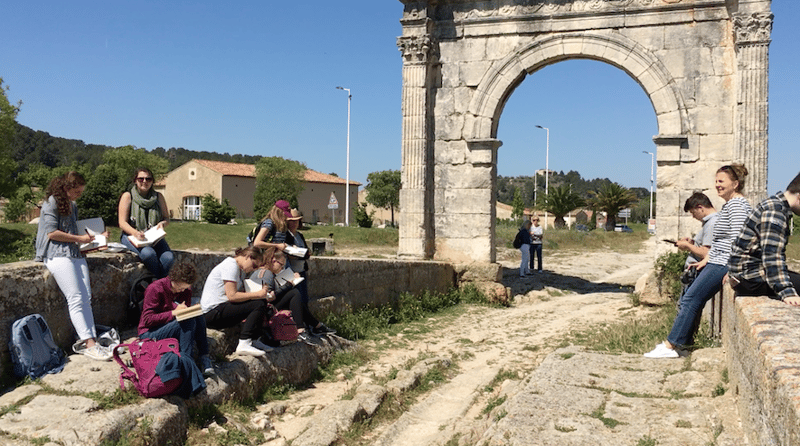 Next we went olive oil tasting and toured the quaint little town of Miramas-le-Vieux followed by a massive family picnic. Before we left for wine tasting everyone got out their supplies and the art colony started to work. Later that night some of us split off with their parents and the last remaining four went out with Jen and Dave for our "orphan dinner". It was a perfect end to a perfect day.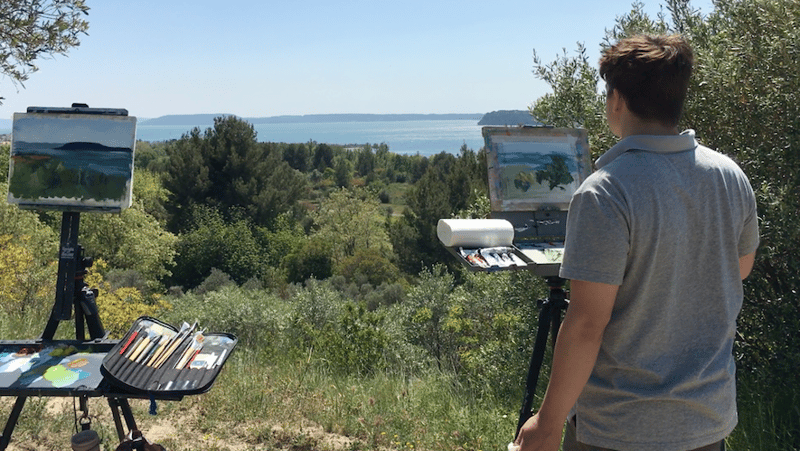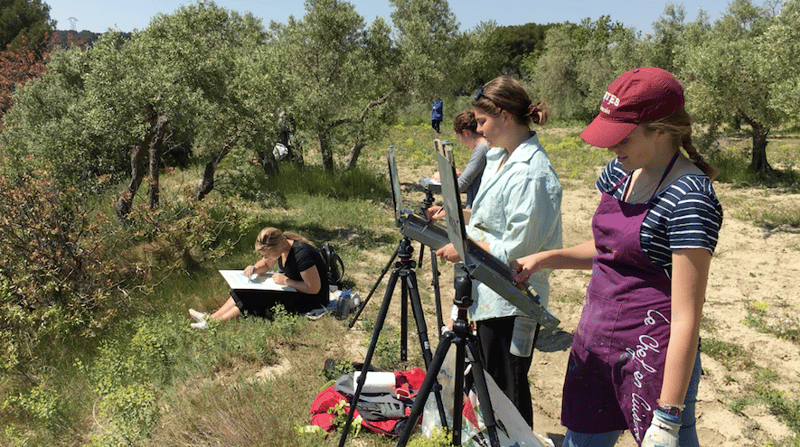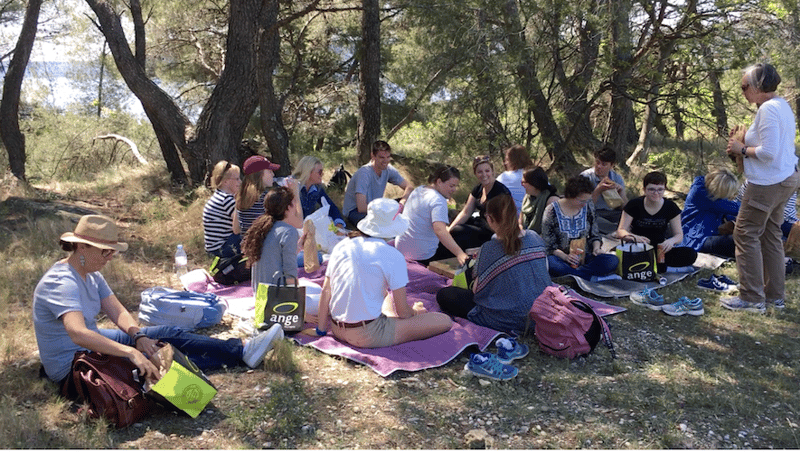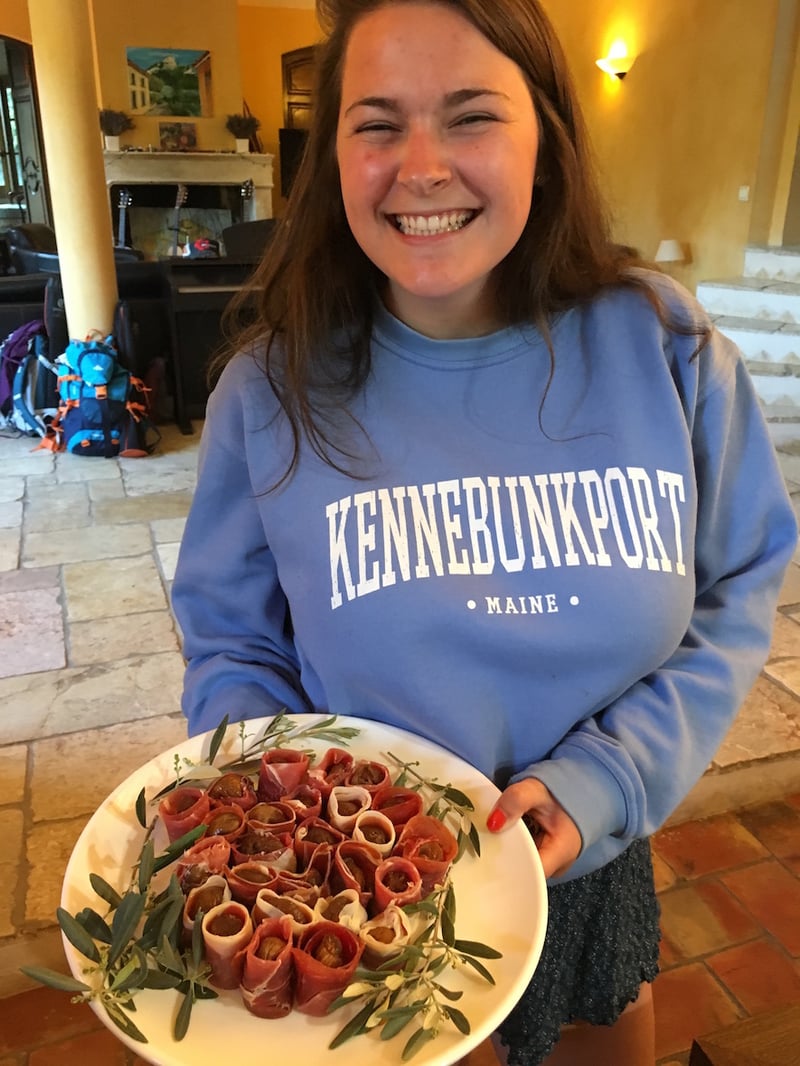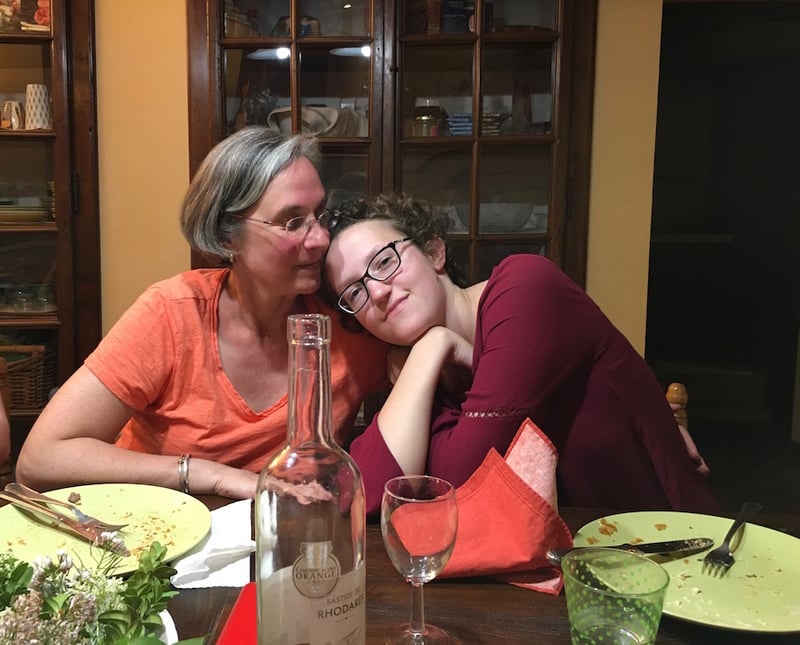 Each of these moments this week, whether swimming in the Mediterranean, painting rock formations, being "orphaned" in France, sipping wine or just sitting eating my sandwich allowed me to reflect upon who I am, where I have come from, the friendships that I have made, and the opportunities that I have had at Proctor. These opportunities have defined who I am and continue to stretch me as a person.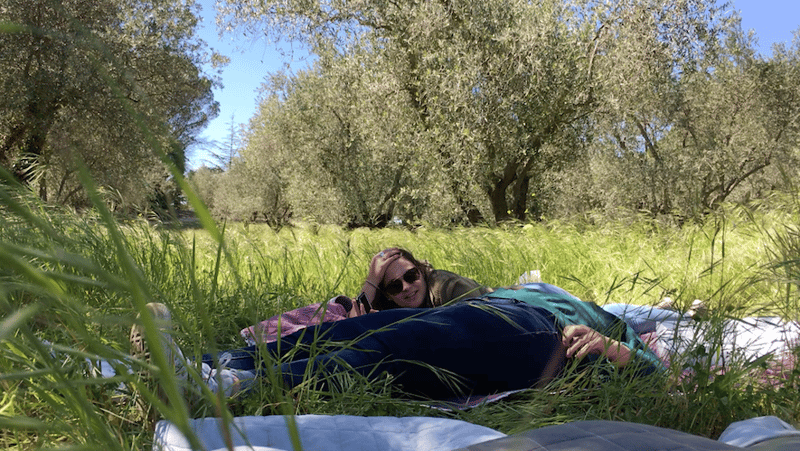 Dave has reminded us that we only have a total of two more weeks in our home in Aix because the other two are on the road. It is scary how quickly this experience is passing before our eyes! Each of us brings a different level of artistic ability but I will continue to explore the depths of my own art and what I hope to gain from this experience as an artist and as an individual. Dave and Jen challenge us to explore that everyday, to it soak it all in so that we can take this experience with us for the rest of our lives.
- Emily '17