Growing up in rural New Hampshire, with occasional trips to Boston being my only true city experience, I was certainly not the most equipped of our group to take on Paris.
(August Renoir, my pre-voyage presentation topic)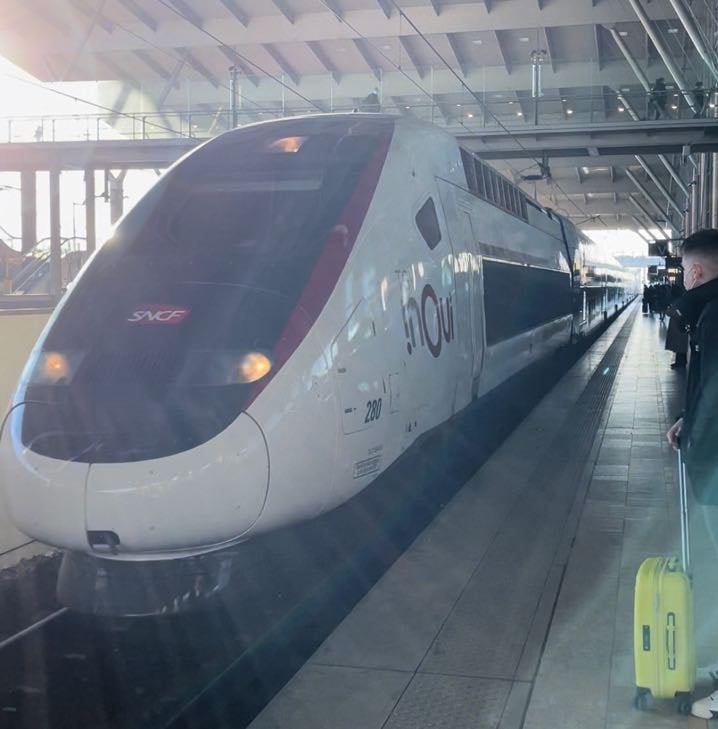 With my city naivety came multiple "first" experiences. Even before we had reached Paris, I had my first experience traveling via high speed train. Shocked with how much leg room the seats allowed, and how comfortable the backwards facing seats were, I was pleasantly surprised with my first high speed train ride. Stepping out of the maze of a train station into a sea of French-speaking people, I was swallowed into my very first European city experience.
Having only ever taken the New York subway twice, and the Boston "T" a handful of times, using the Paris metro as our main source of transportation was definitely new and, for me at least, terrifying. Between the putrid stench of sewage, exhaust, and just people, and the incredibly packed cars during rush hour, I without a doubt prefer driving in our van amongst the backroads in Vauvenargue as transportation. That being said, less populated stations (and ones that smelled less horrid), where we would map out our train line like a puzzle, added a little excitement to the overall anxiety-inducing metro experience.
While the metro wasn't the greatest first experience, stepping into a building built in the 15th century was a breathtaking first.
Inside the Baroque church of Saint-Paul / Saint-Louis
The Gothic Nave of Saint Gervais, but interestingly, the entrance is Baroque.
Saint-Gervais
Saint-Sulpice, the second largest church in Paris, behind Notre Dame
Even though I am not a religious person, anyone can marvel at the breathtaking architecture and decor of the Saint-Paul / Saint Louis Church, Saint-Gervais church, or the Saint-Sulpice church, all of which we visited and spent time sketching.
Another not so breathtaking first: eating escargot and foie gras. The snails were salty and had the consistency of erasers, and the duck liver was a bland and thick spread with a terrible aftertaste.
And how could I not mention all of the art! With my Carnet de Voyage attached to my hip, I sketched in museums for the very first time: the Musée d'Orsay, Louvre, and the l'Orangerie. While it felt awkward to be standing in front of a painting with a sketchbook at first, witnessing many other visitors with their own carnets was very comforting.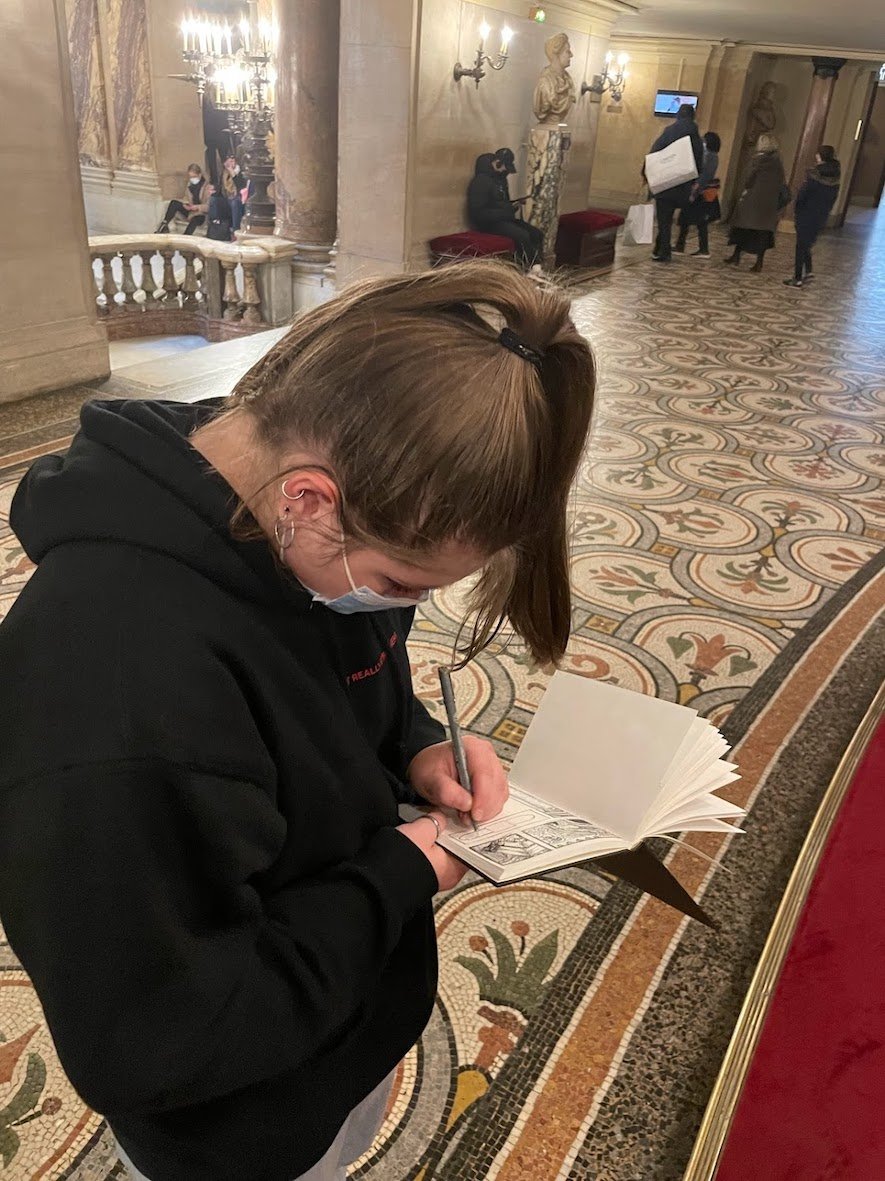 Me
Grace
Jack
Bella
Claire
Always lots of passersby
The Château d'Auvers, in Van Gogh's resting place of Auvers-sur-Oise, was my very first interactive walkthrough museum, with a mix of video rooms, audio rooms, studio models, and art examples of everything Impressionism and Post Impressionism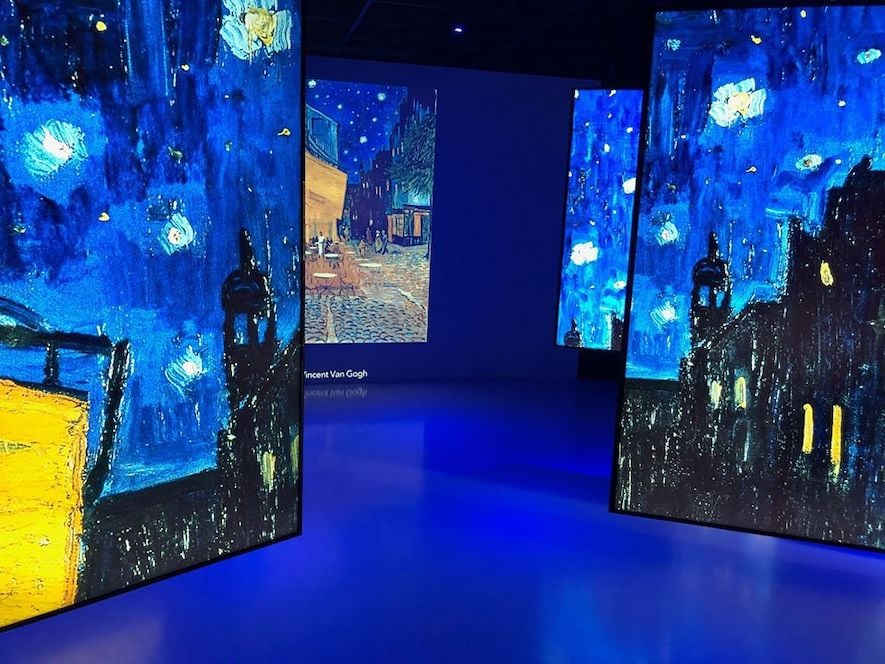 There's only so much space in a blog post, but other firsts included taking a boat tour along the Seine, eating a rose flavored macaron, being let loose in a city, getting lost alone in the Louvre, among countless others.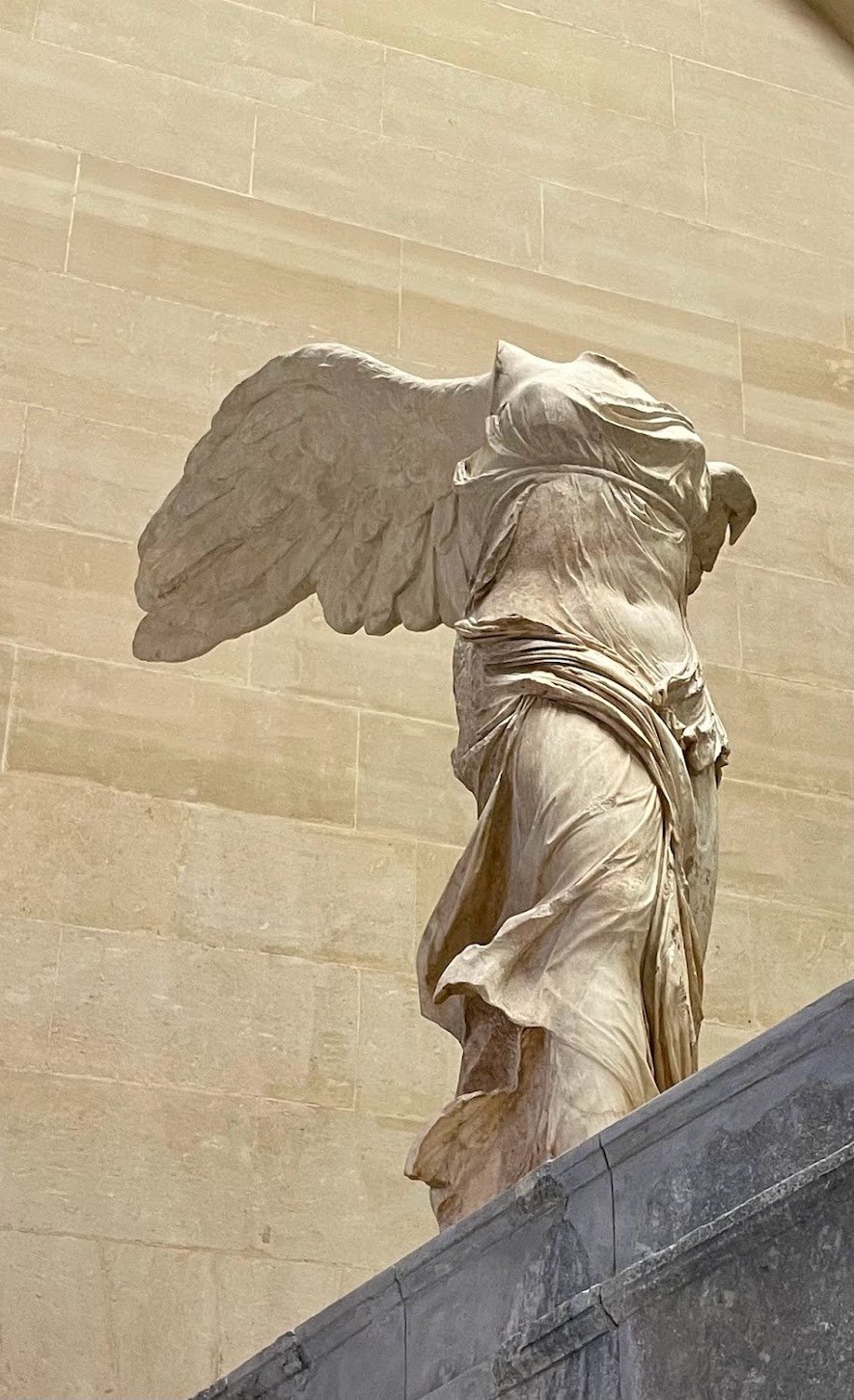 The beautiful l'Opéra Garnier
Claire presented Edgar Degas
Bella with Mary Cassatt
Libby with Berthe Morisot
and Jack with Camille Pissarro
Even though I may love the rural lifestyle I grew up with in New Hampshire, and the low-keyness of Aix-en-Provence, experiencing Paris was one giant "first", and I am so thankful for the astonishing, unique, experience. - Kally '22