I think that I speak for all of us when I say I was a little hesitant to travel to Lisbon, Portugal. After studying the language for a handful of days, the only thing I could confidently say was "Uma mulheres esta nadando" (the women are swimming) and "ola!" (Hello!). Soon though, when our plane our plane flew over Lisbon and started to descend and touch down, all my worries about the language flew away and I was left with excitement and anticipation for the week ahead of me.
Video edited by Matt Arruda '17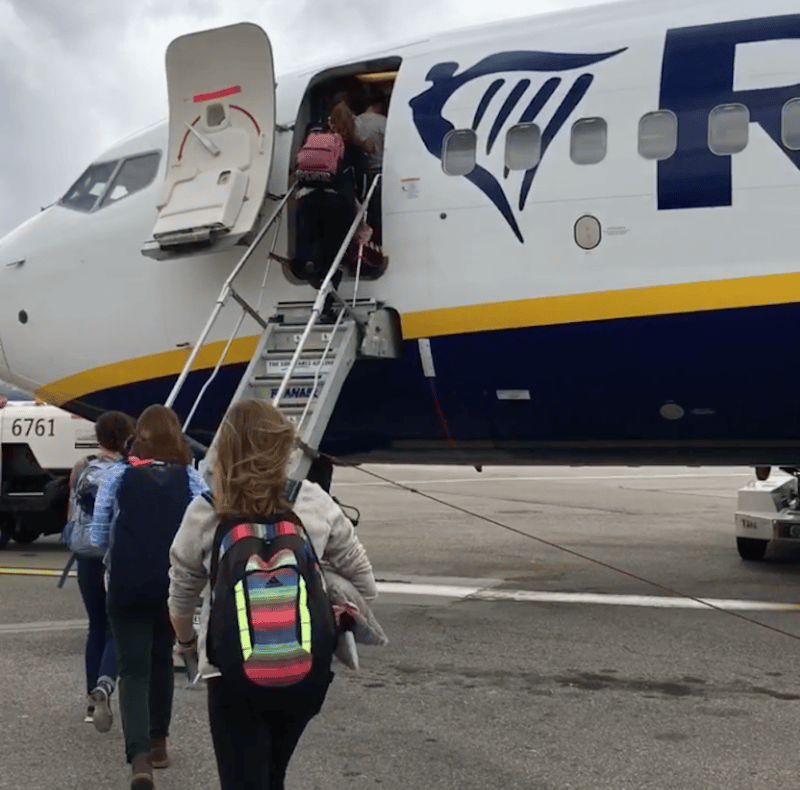 After picking up our luggage from the airport and traveling across the city through the metro, we found our hostel and made our way to our rooms for the next week, all seven of us girls sharing one room. That night, as our introductory meal to the city and culture, we dined across the street at a steak house. The waiters brought us slabs of meat which they would trim off onto your plate. Kali, being the only vegetarian in our group, was utterly repulsed by this meal.
Monday started with the Berardo Museum which is Lisbon's modern art museum and had work from artists such as Salvador Dali and Alexander Calder, two artists of many more we presented in art history class.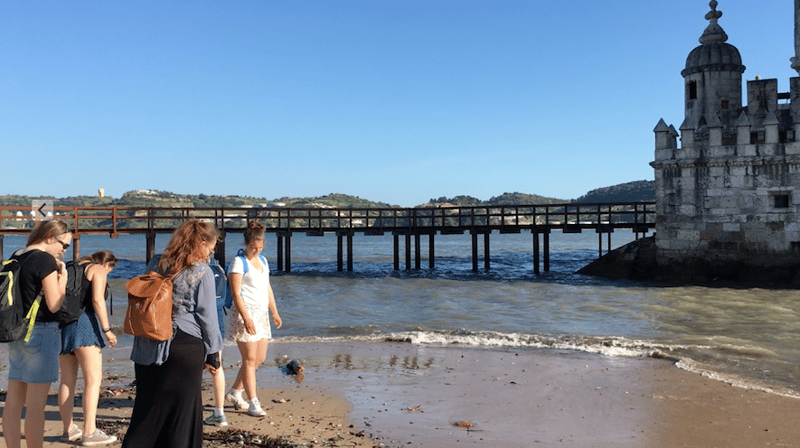 After the museum we sat by the river coming off the Atlantic Ocean and sketched before walking down to the Tower of Belém, a tower that was used as a defense system in the late 15th century. The day was a perfect introduction to the art and the city that we would be immersed in for the following week.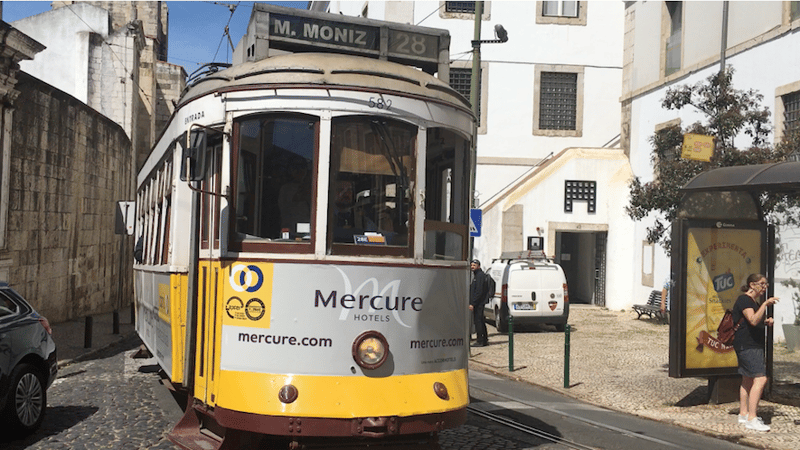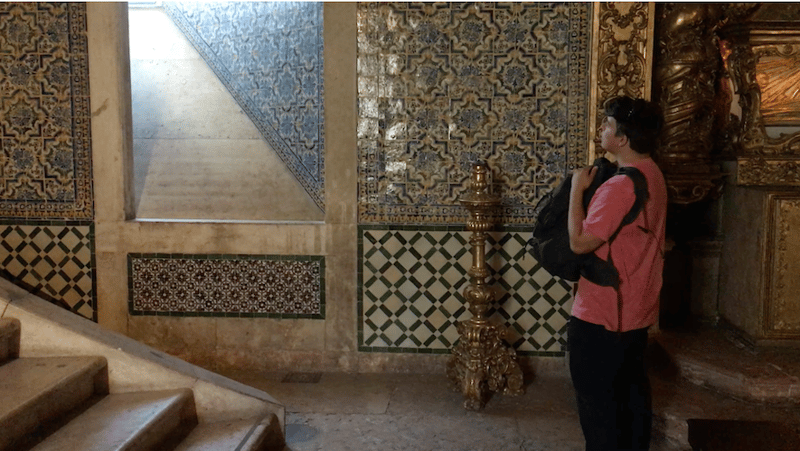 As we got used to our life in Lisbon, the days started to blend together and our trip started to go by faster and faster. We visited churches and tile museums and rode the trams up the narrow, steep roads and wandered through the flea market which was stall after stall of antiques and jewelry. We had dinner in the center of the city amid rows of tiled houses and blossoming trees.
On Wednesday we visited my favorite museum which had less contemporary art and more notable artists such as Hieronymous Bosch, Anthony Van Dyck, and Gustave Courbet. We had a free afternoon and most of us went to Lisbon's Oceanarium where we saw a plethora of marine life including sea otters, a Mola Mola fish, and puffins.
To celebrate our last full day in Portugal we took the train outside the city to the beach and spent the day next to the ocean. We left several hours later being a little redder than we were when we arrived and covered in sand.
That night as our last hurray in Lisbon we went to a traditional Fado restaurant with multiple courses and entertainment in the form of singing. It was a perfect way to tie up our Portuguese experience, even if we only know how to say thank you: "obrigado
The city of Lisbon had a lot to offer us as art students, the sheer amount of tiles in that city are far more than I could have imagined and the picturesque streets lined with colorful buildings gave us inspiration to sketch and watercolor. Lisbon offered us art and culture and experiences that we could get no where else and the only regret I had when our plane lifted off the runaway to fly us home to France was that I was hesitant at first to go.
JoJo '17