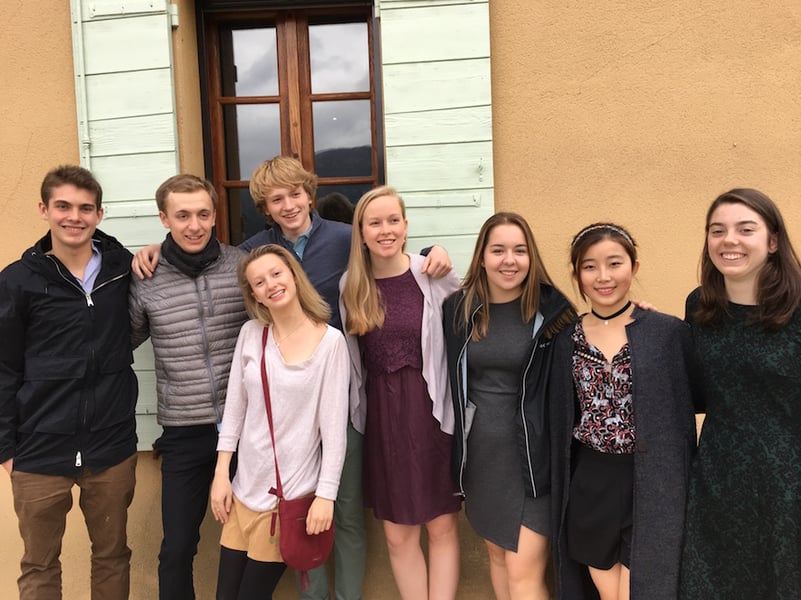 As I spend more and more time in Aix, the less I want to leave. I cannot believe that we only have like 3 weeks left on European Art Classroom. I have learned so much and cannot wait to learn more.
This last week was exciting as it started out with the normal routine of classes and going to Aix on Monday. Tuesday was a great day as Jay had his solo and the rest of the group went to Ansouis.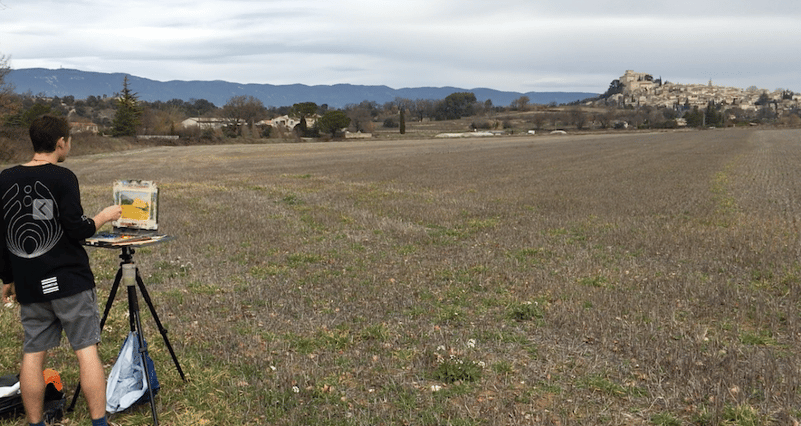 Ansouis was a beautiful medieval town which surrounded a castle. Unfortunately we couldn't go in, but we walked all over the town and met a couple cats. Our plain-air painting was done from far away in a field where the main subject was the castle and town.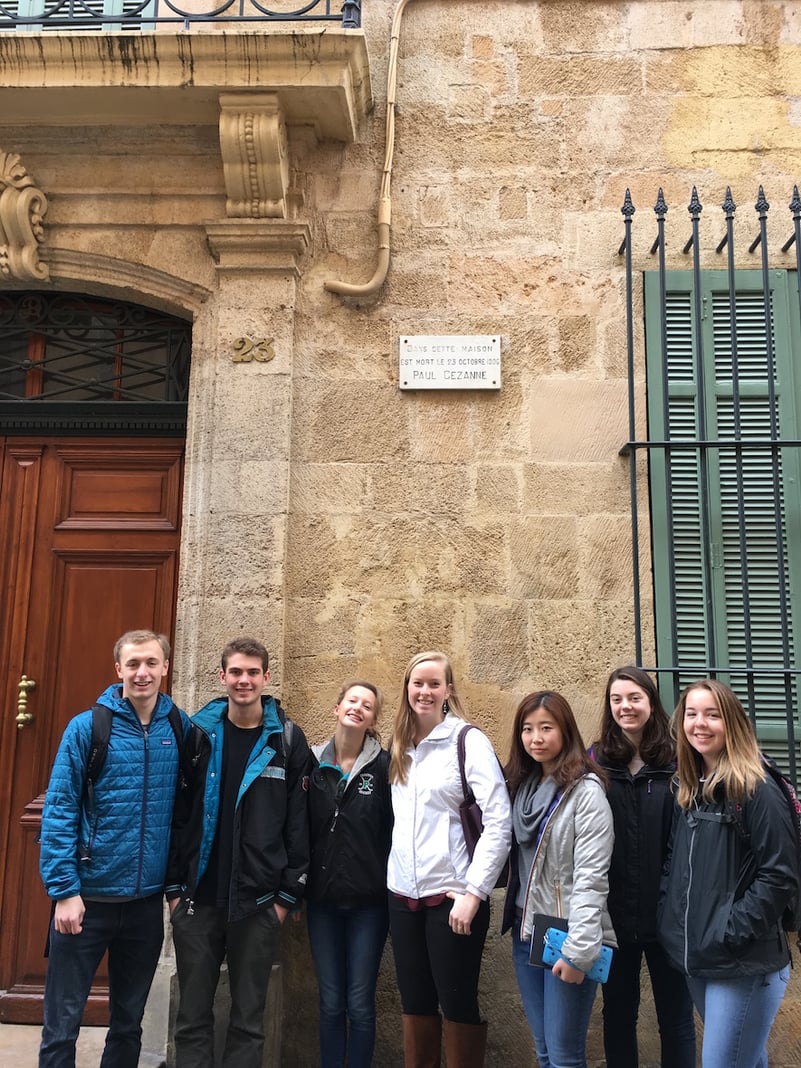 Artist Paul Cezanne's last home where he passed away.
On Thursday, Harry had his solo, and we walked around Aix and learned in more depth the history of our hometown. We went to the Musée Granet where we were able to have our eyes blessed with nine Cézanne paintings.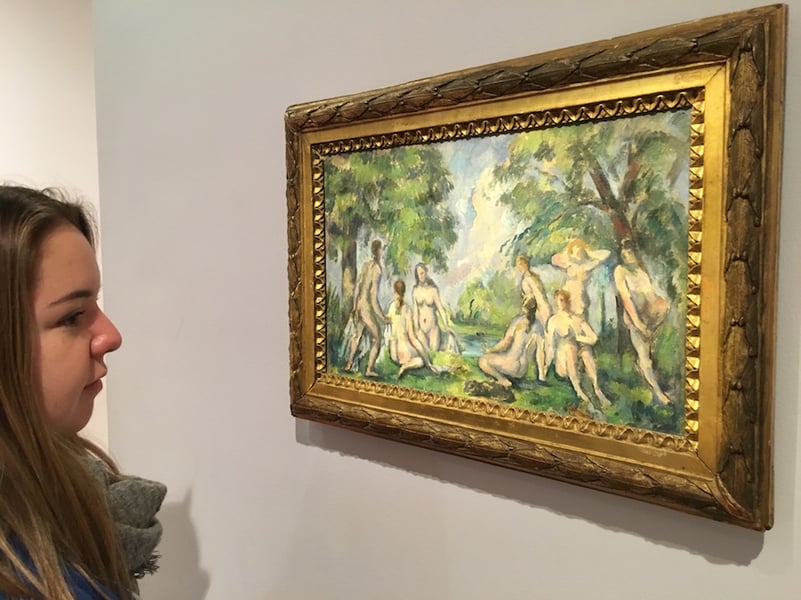 We spent a good amount of time there as everybody had different pieces that they greatly enjoyed to be in the presence of.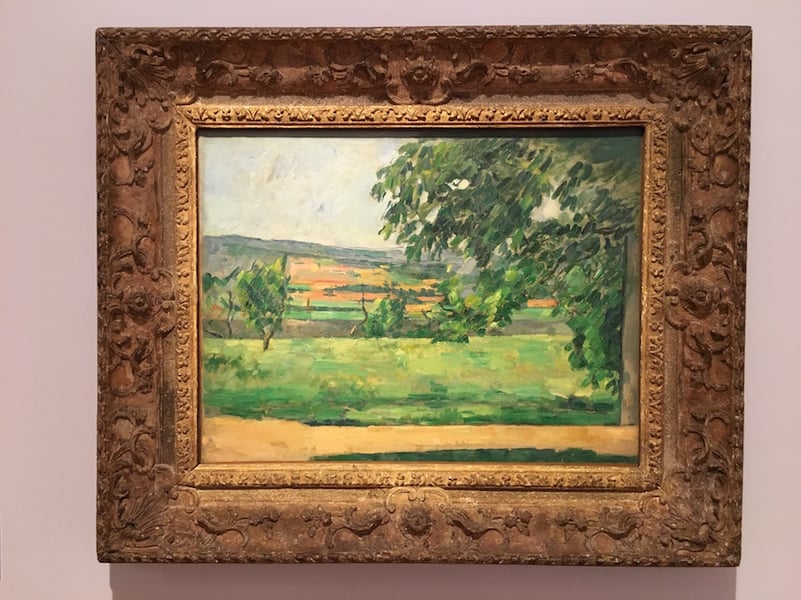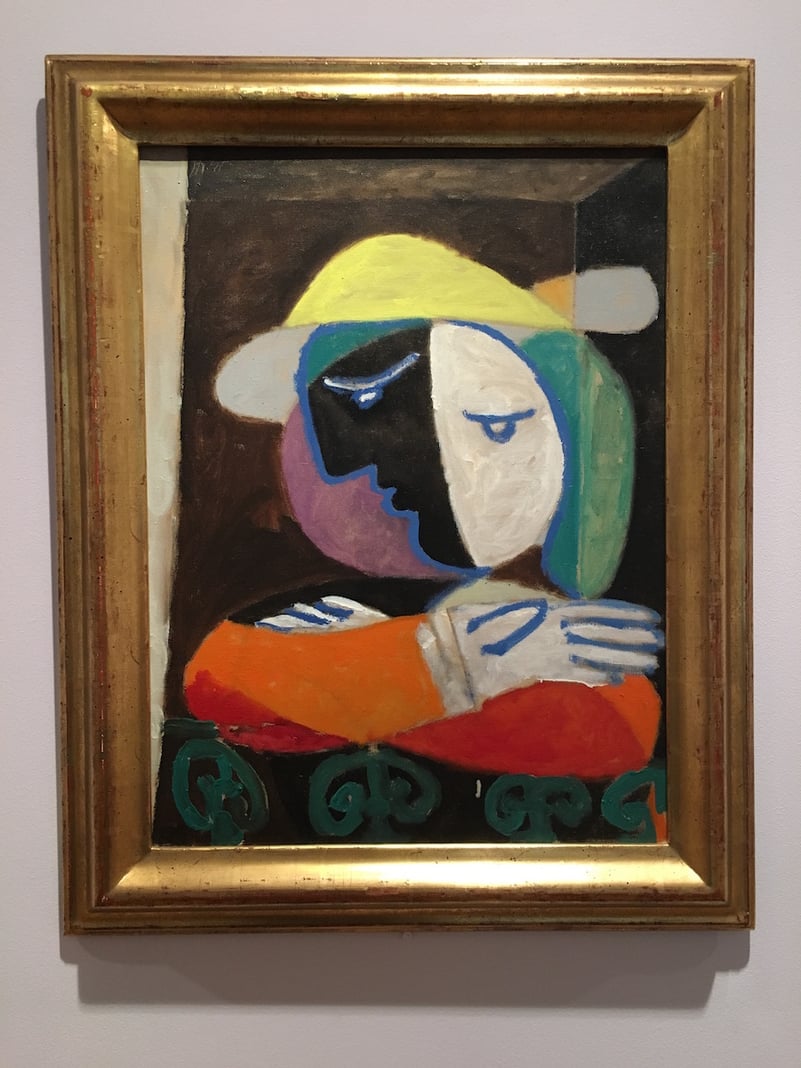 Pablo Picasso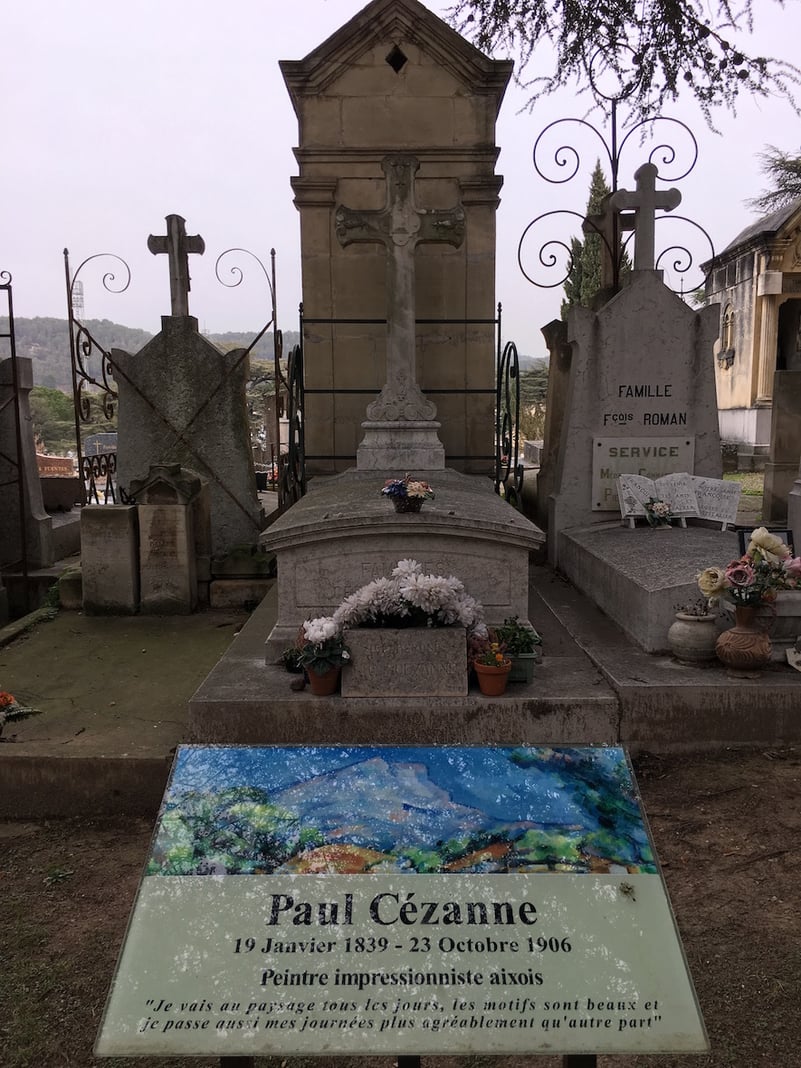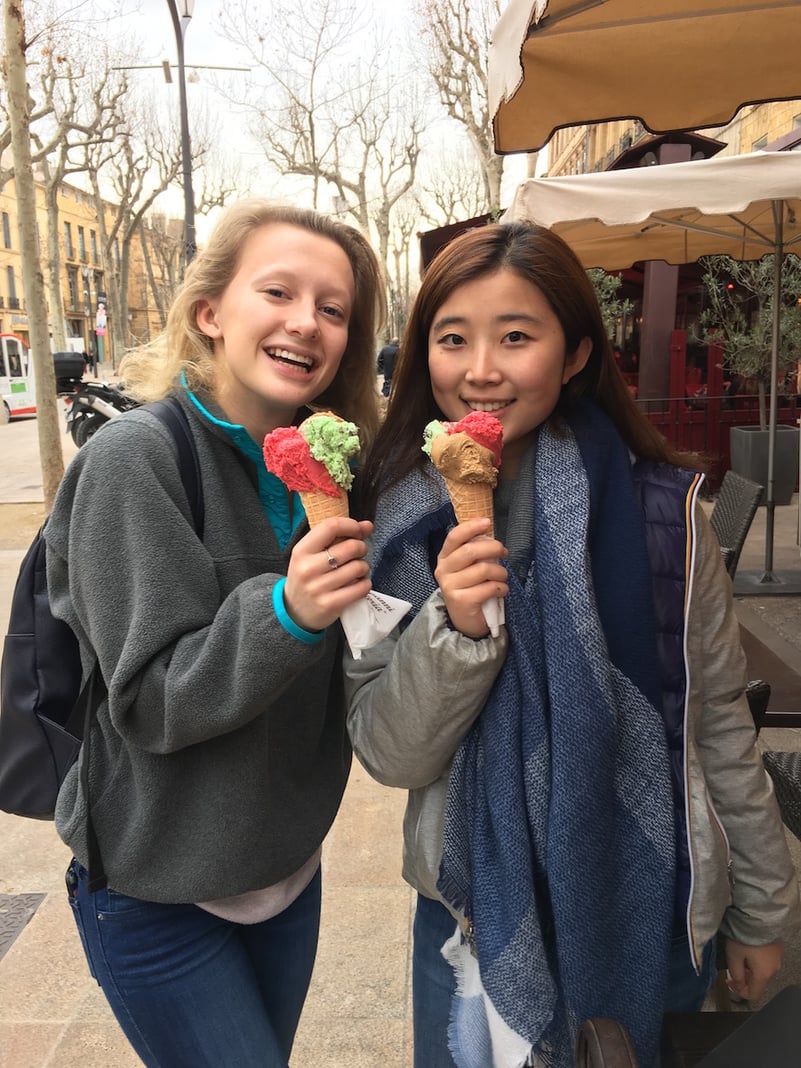 Friday was an especially exciting day for one of our own as Miki got her ears pierced in town! Later that night we had the perfect meal for movie night. Grilled Cheese and homemade tomato soup. We watched the movie "Girl with a Pearl Earring". I really enjoyed the movie as it was very artistically pleasing to watch. Saturday ended out our week with a great day. In the morning we presented our final presentations to prepare us for Spain which we leave for on Sunday. We went into town mid-afternoon to catch an early dinner because afterwards we went to the ballet for an interesting show. The show was an unexpected contemporary piece with a twist. We are all so excited to be going to Spain to one day meet up with Proctor en Segovia, another to meet up with Mike, our head of school, and in all broaden our experience of European Art Classroom.
~Nikki