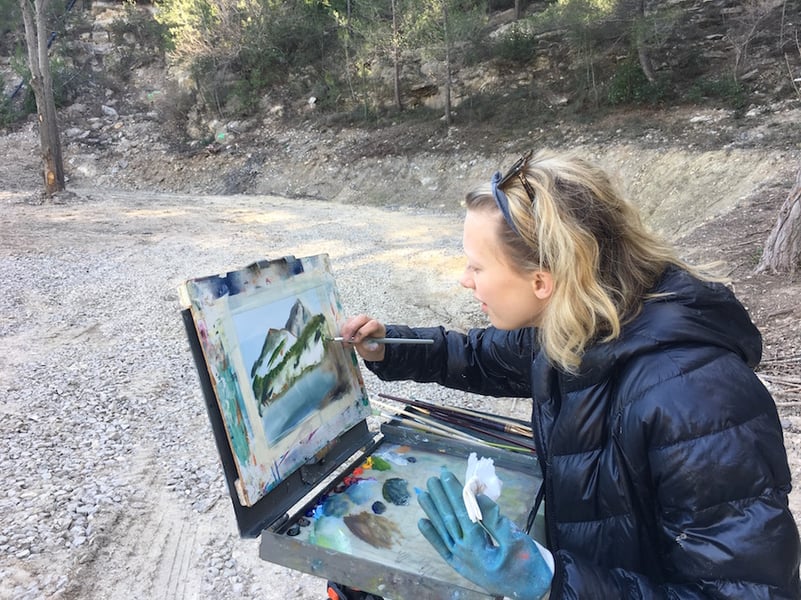 It is hard to believe that we have been in Europe for 6 weeks. With just two full weeks left, it is especially important to soak in all of the precious moments as we experience them. I personally find it sad.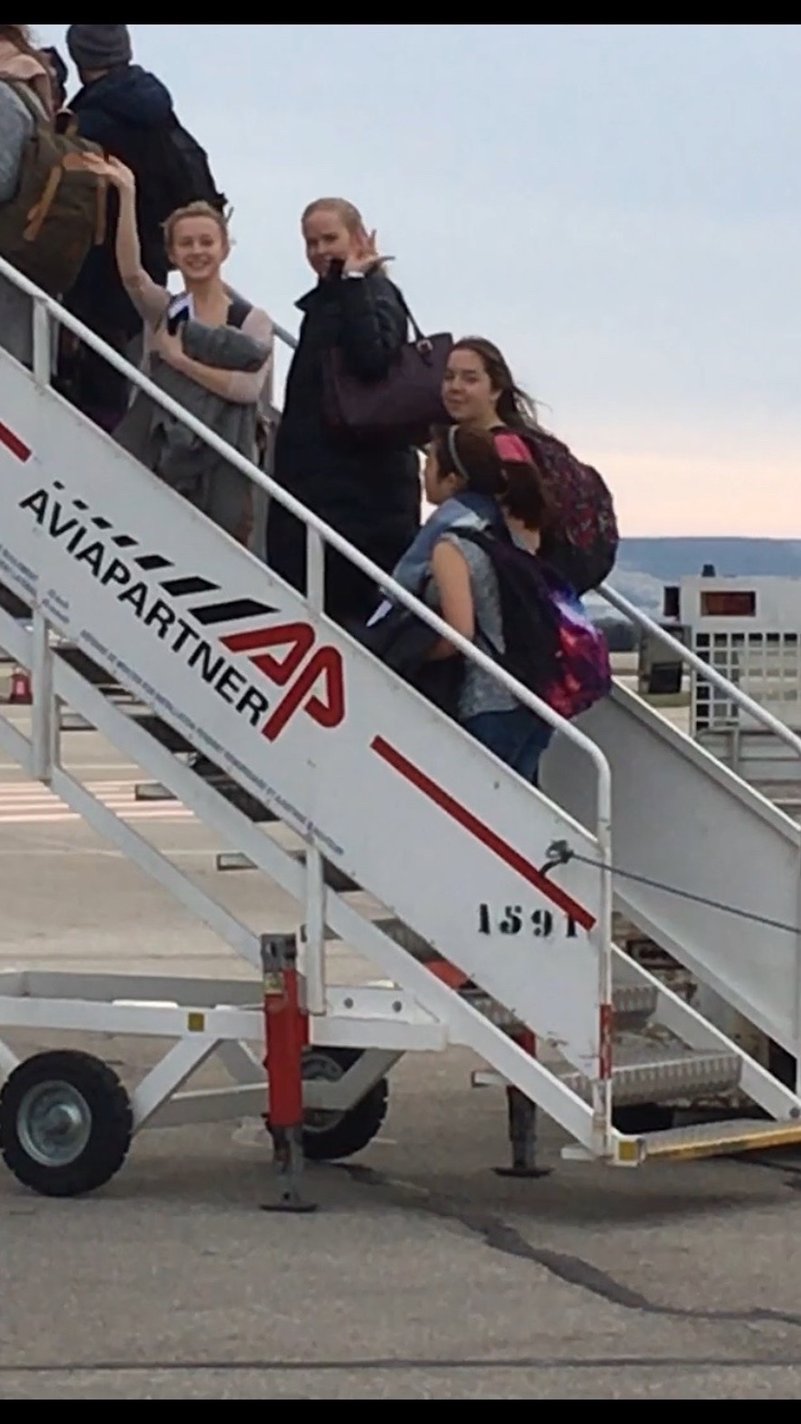 By mid afternoon Sunday we were on our way to the airport in Marseille to hop on a plane to Madrid, Spain.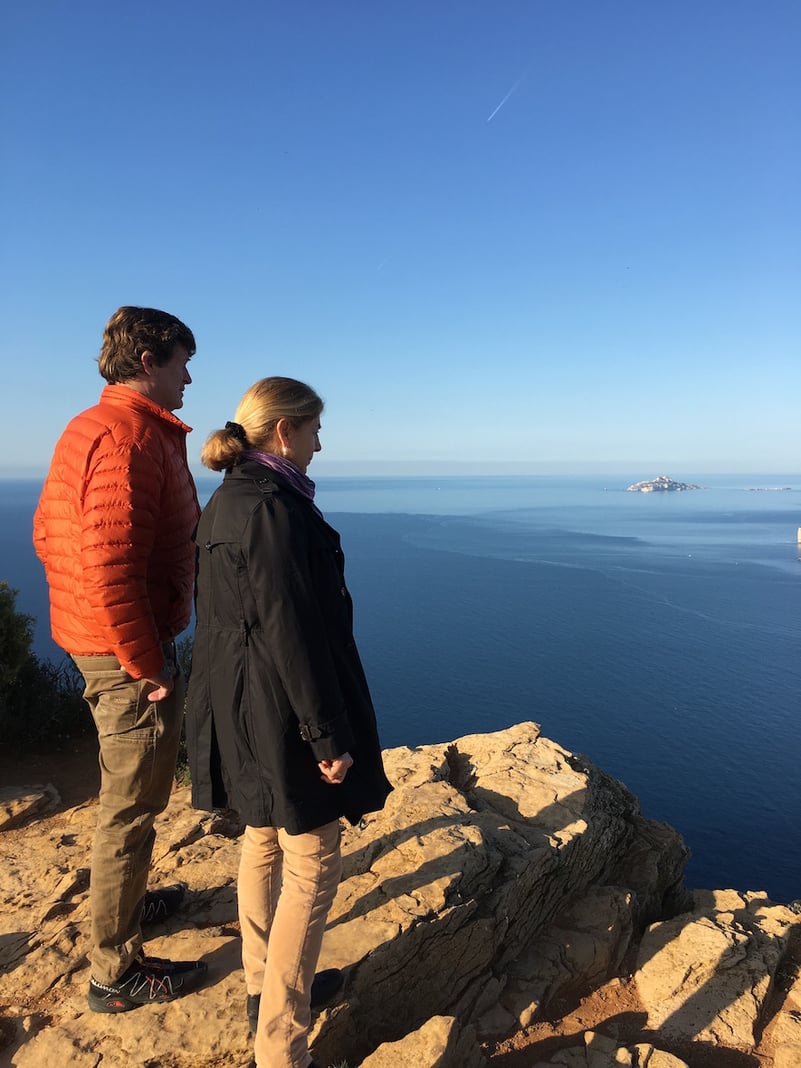 This was a special week. Not only were we going to Spain, but we were to meet up with Mike Henriques and Betsy for part of our time there as well as hosting them back at our home in Aix-en-Provence after our shared adventure in Spain.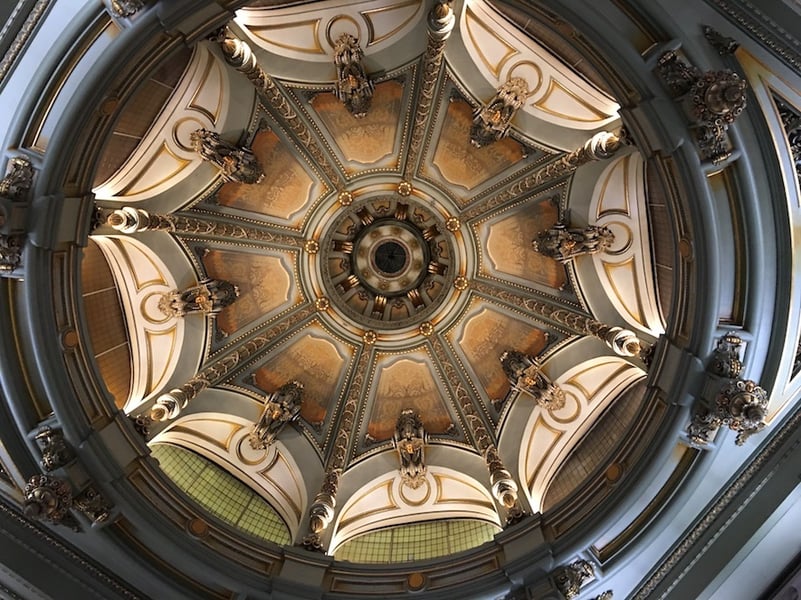 It was early evening when we arrived in the beautiful city of Madrid and from there we did not miss a beat. We went right out to the streets, exploring a city new to most of us and eating our first big, late, Spanish meal. It had rained and I'll always remember Jacqui's excitement of seeing the beauty of this city in all it's reflections.
Tuesdays are for Toledo! Just a quick hour train ride and we were in the ancient town of swords and the Greek/Spanish painter El Greco.
The winding twisting streets were fun to navigate, sketching the cathedral and searching for a place to eat on our own. El Greco's masterpiece, "The Burial of Count Orgaz" was as beautiful as I had hoped.
Wednesday was the perfect sunny day to see art. I am still enchanted by the beauty of the Sorolla house. Upon entering, I was taken aback by the angelic gardens that bordered the Spanish Impressionist painter Joaquin Sorolla's house and studio. It was unlike any museum I have seen before. It was his former home and studio and therefore it felt intimate.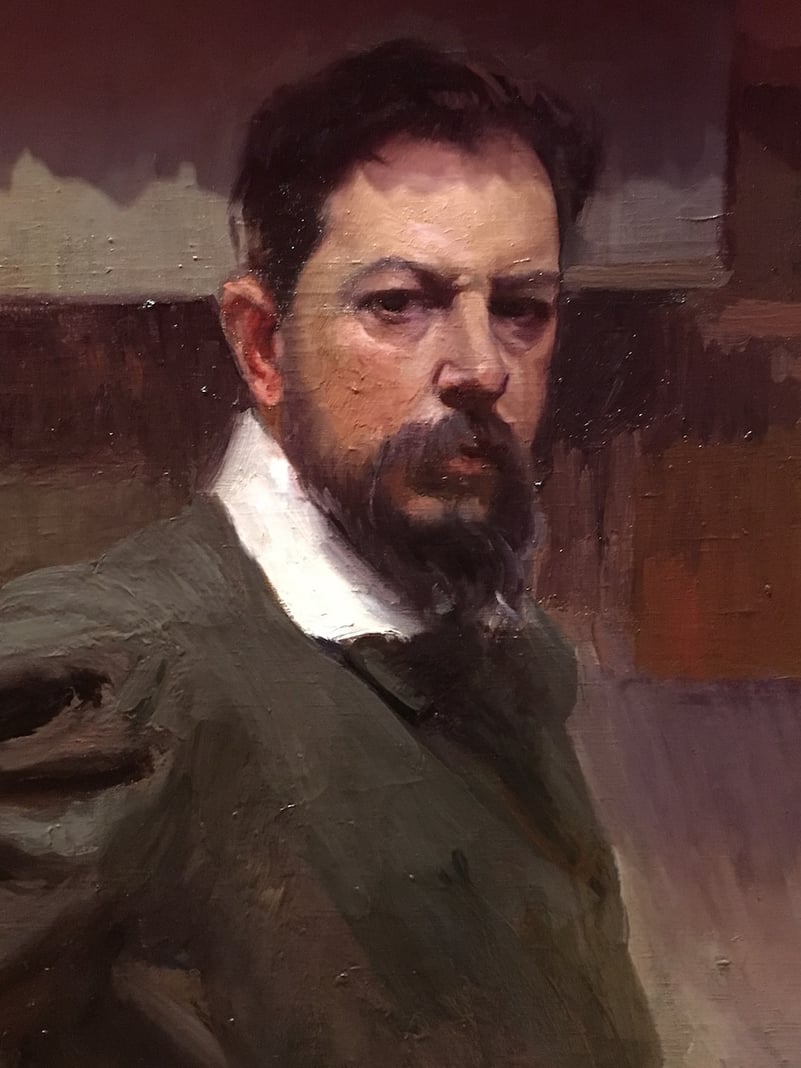 Self Portrait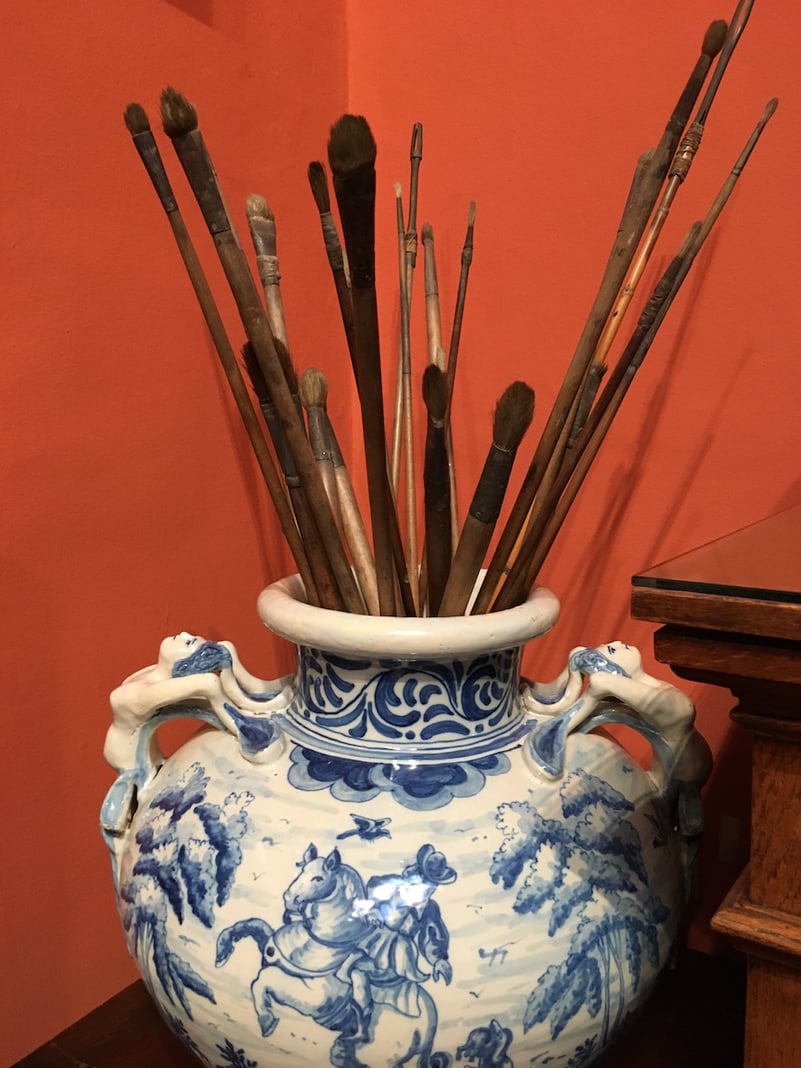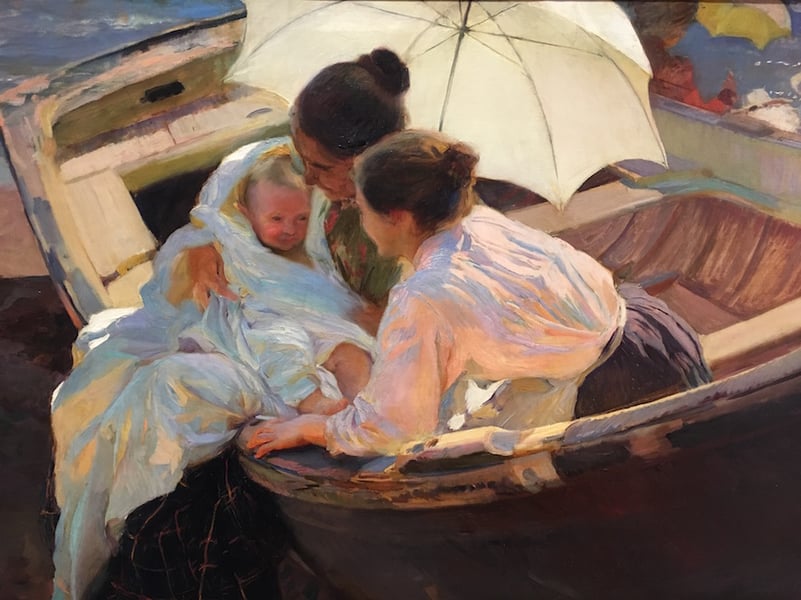 Afterwards we had some free time to wander around Madrid and catch a bite to eat. It was now time to explore the Prado!
"Jay's Tour", the Crystal Palace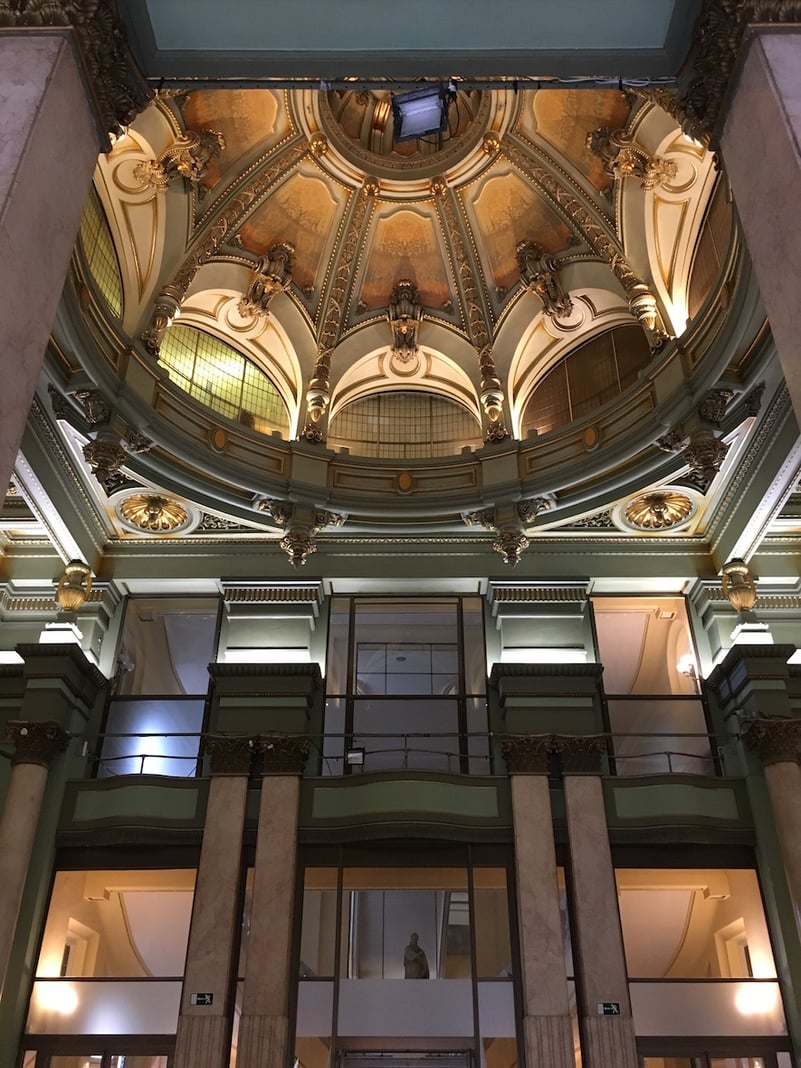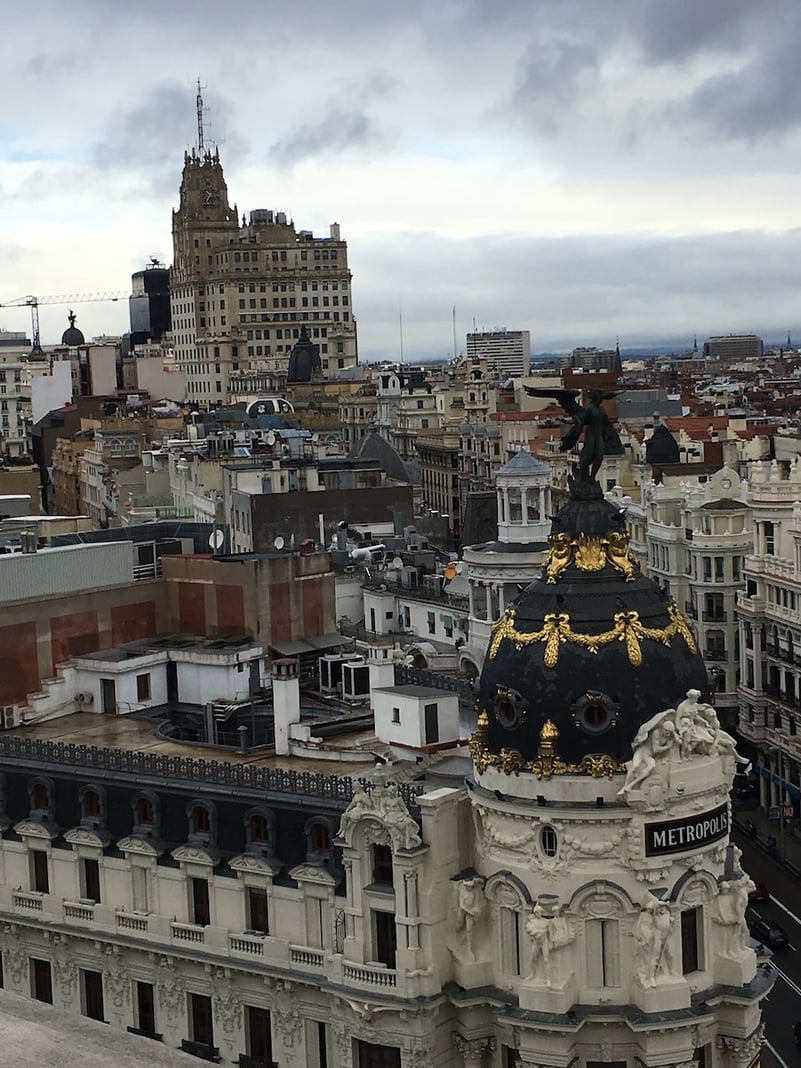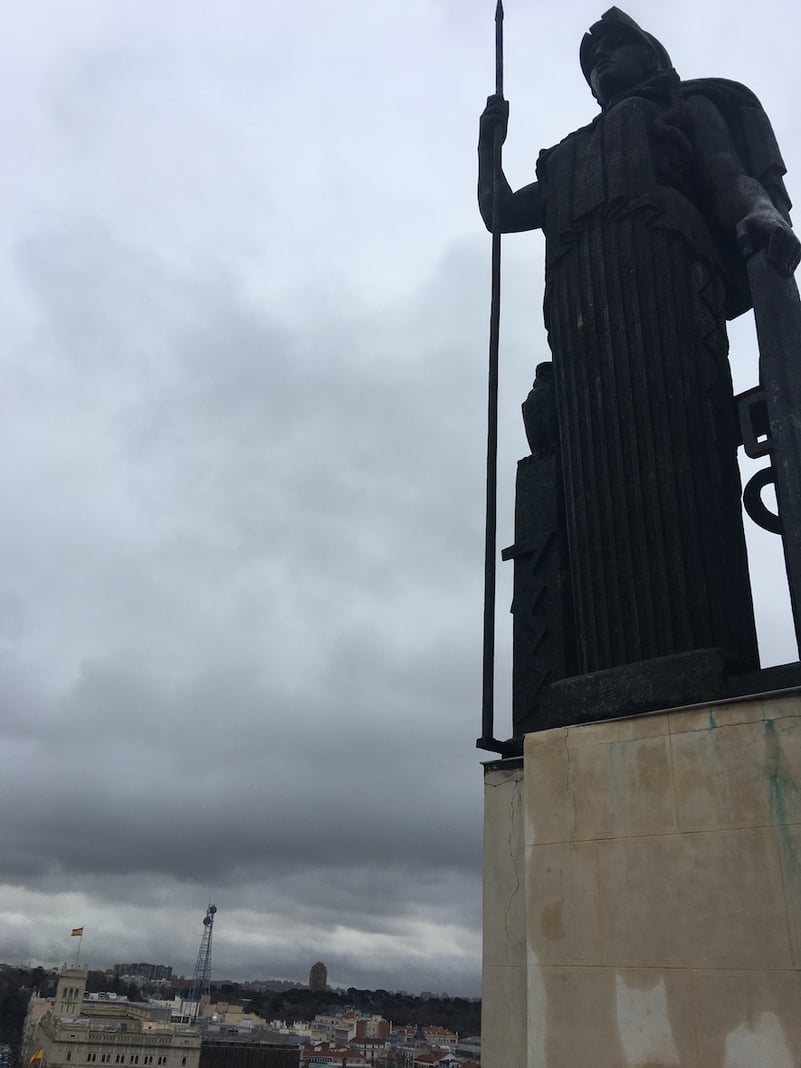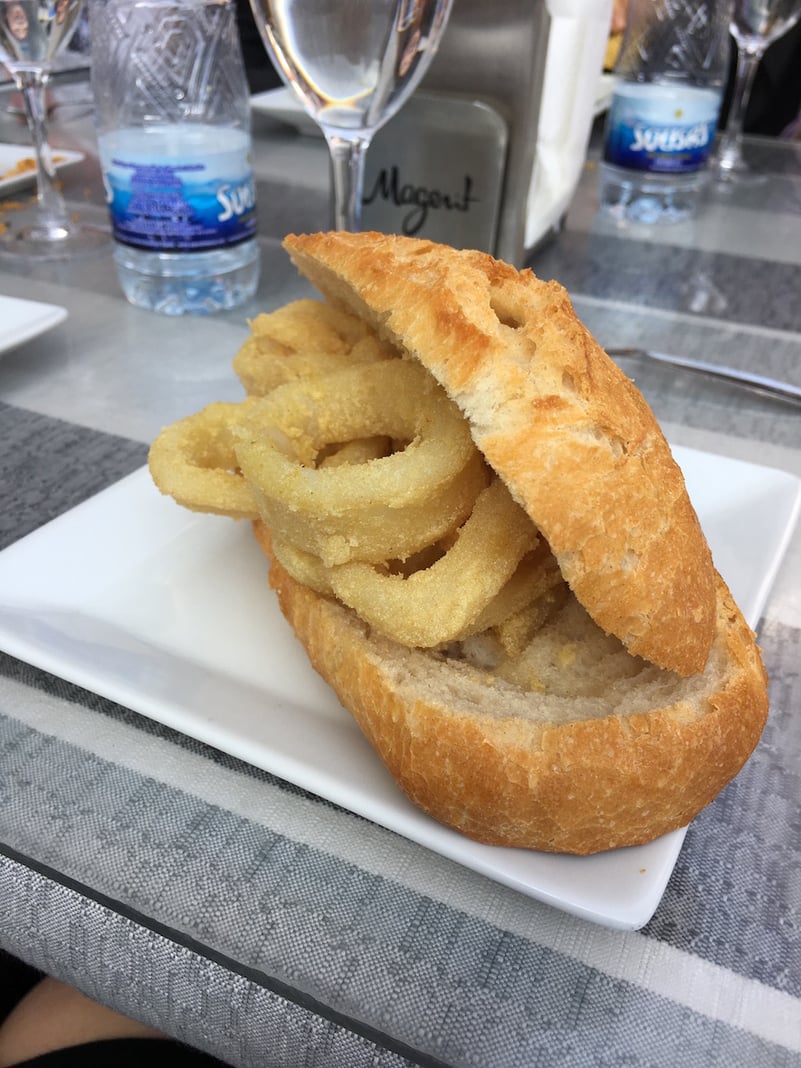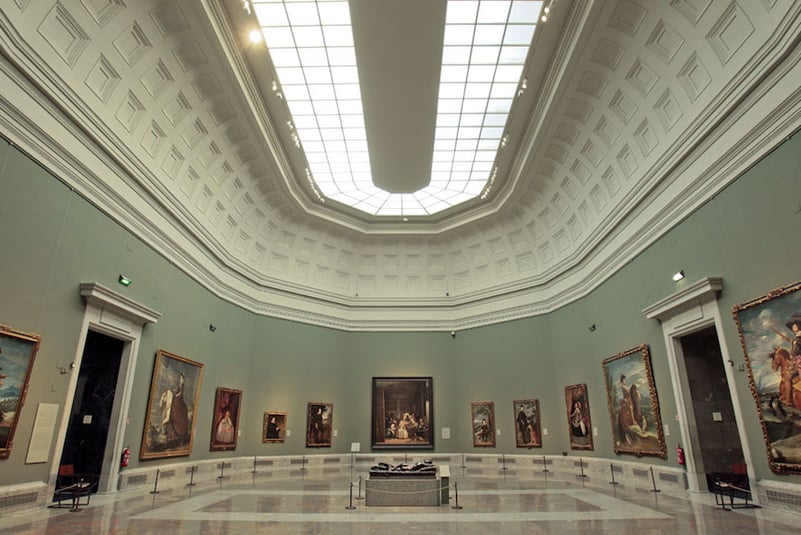 It was spectacular to stand in front of the greatest Spanish paintings in history! (Borrowed photography since photography is not allowed in the museum.)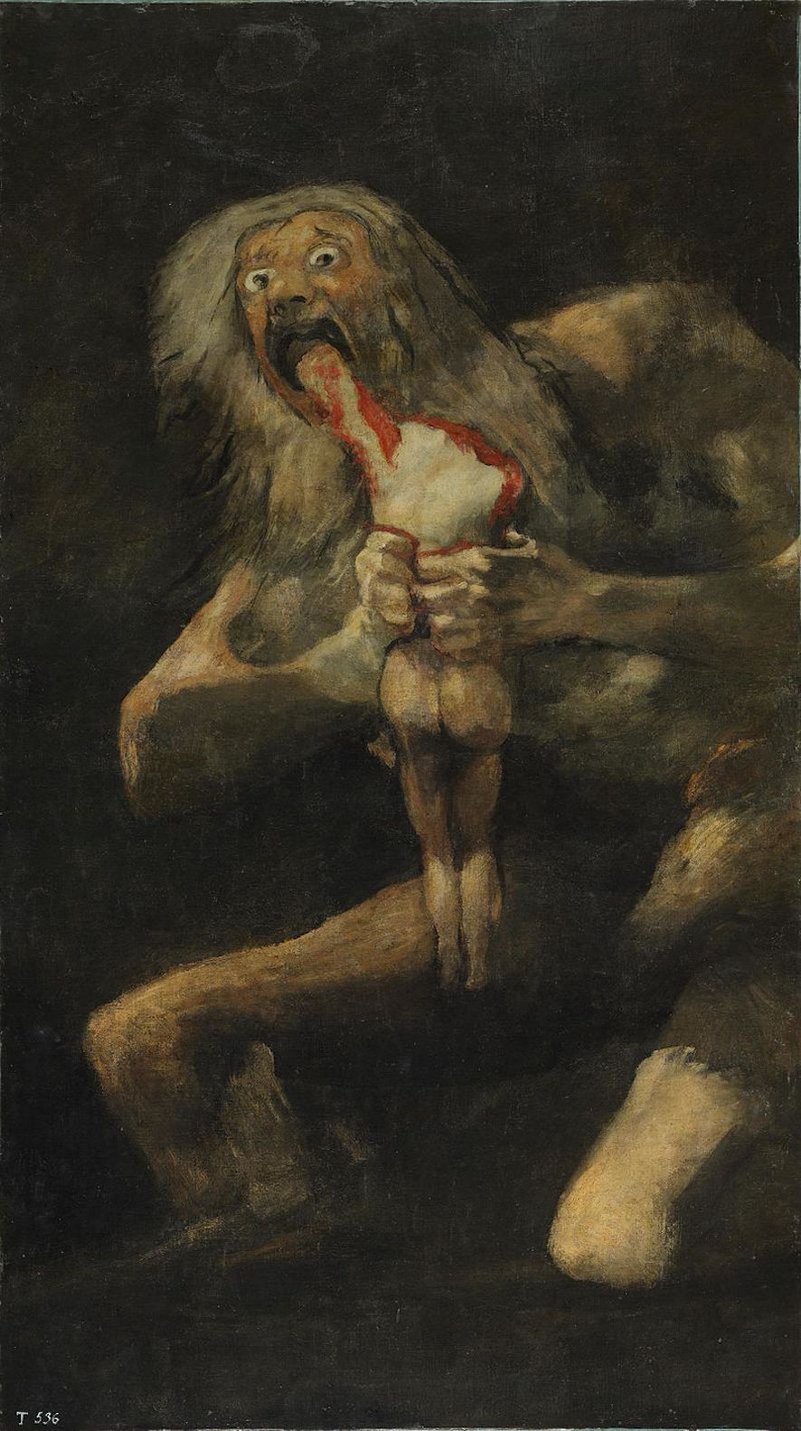 I had done a presentation on Goya back at our house in Aix for Dave's art history class and it was incredibly powerful to see the room of his Black Paintings! Nightmarish foreboding images from a spent and tired man.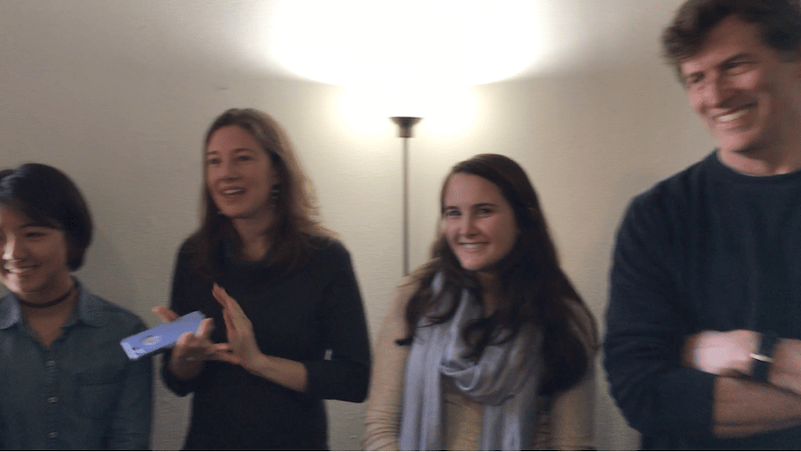 On Thursday we took a bus to Segovia to see the students of the Proctor en Segovia program. We were all very excited about this because we would see familiar faces as well as be able to experience a small part of the place that these students have called home for the past six weeks.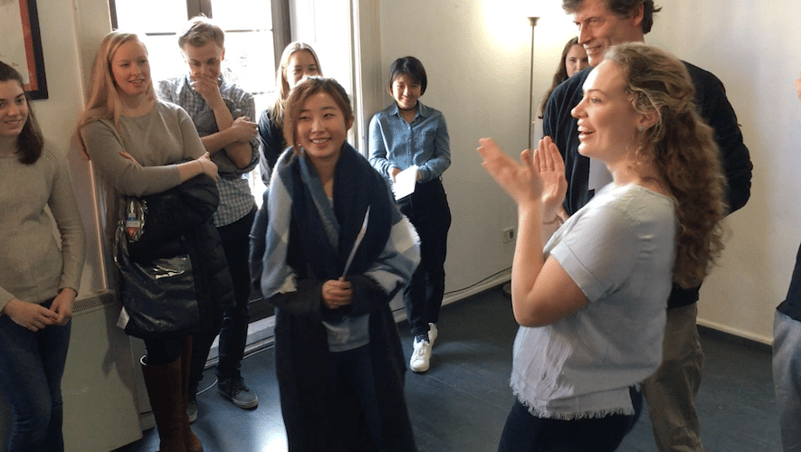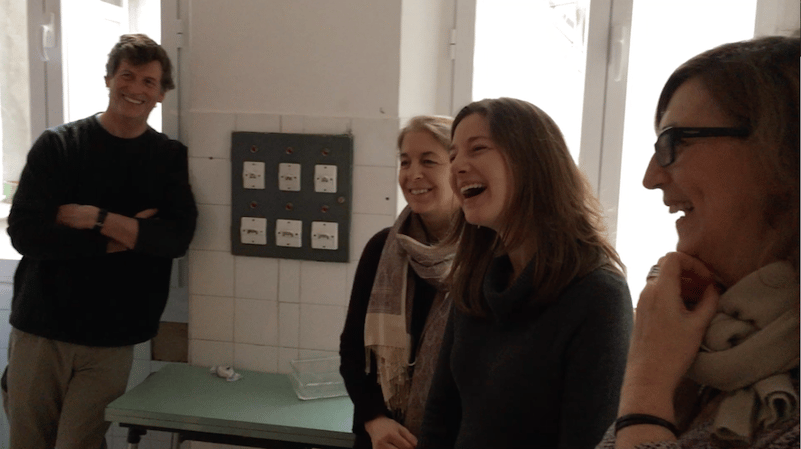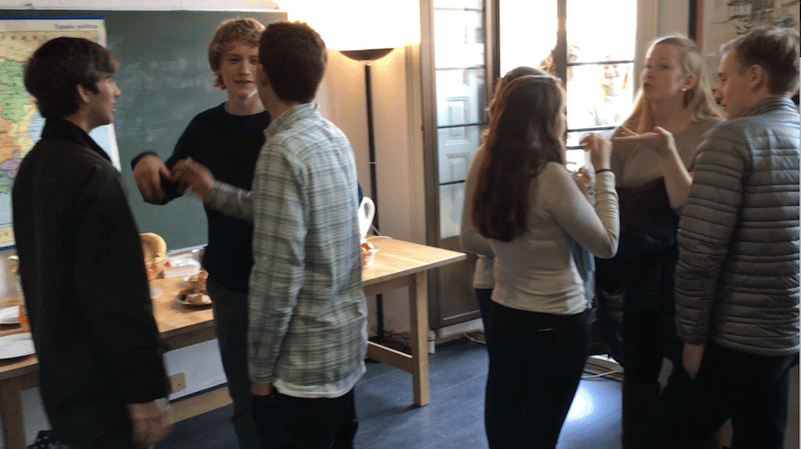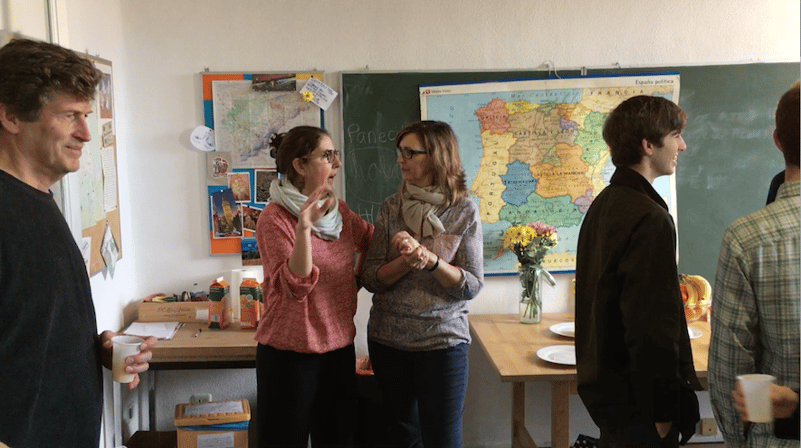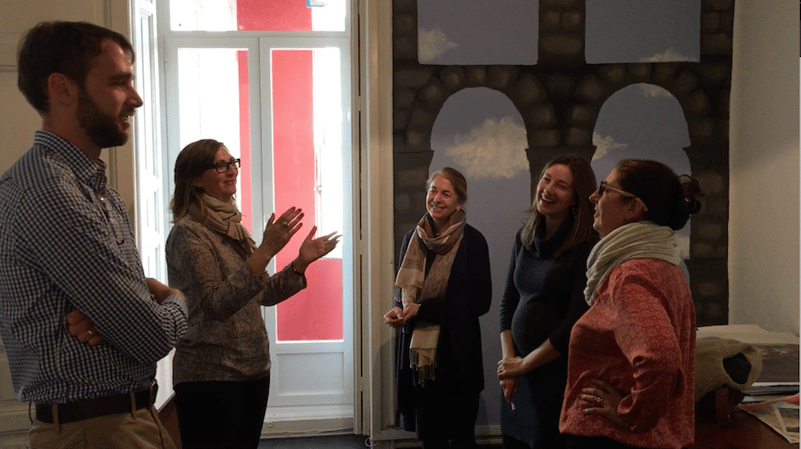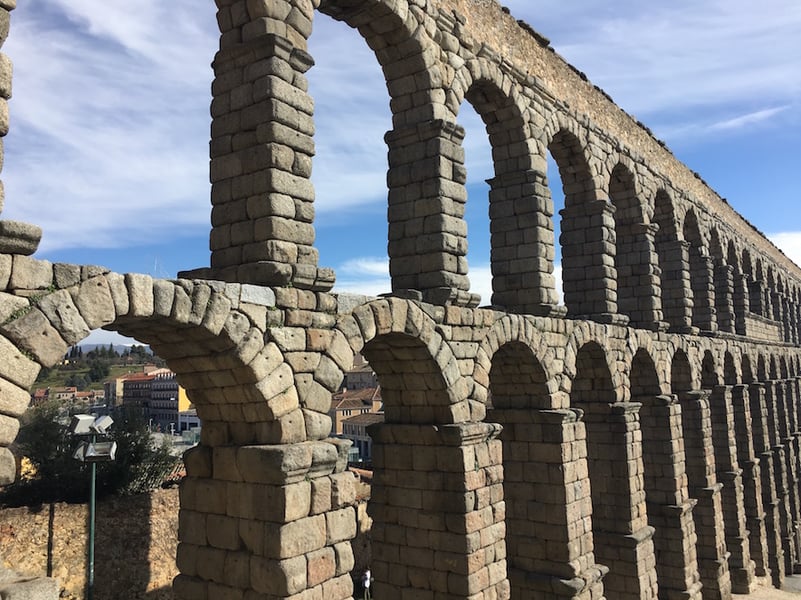 After a great day filled with a personalized tour of Segovia by the Spanish students, sharing some of our work, and participating in a welcoming, delicious traditional lunch with the wonderful host families and students, we sadly said goodbye.
That evening back in Madrid we went to a traditional Flamenco and dinner show.
I think everyone would agree that this was something spectacular! The amount of passion and energy that the guitarist, dancers and singer carried was contagious throughout the room as we dined. It was the perfect way to say goodbye to Spain! But oh how good it feels to be back in our home.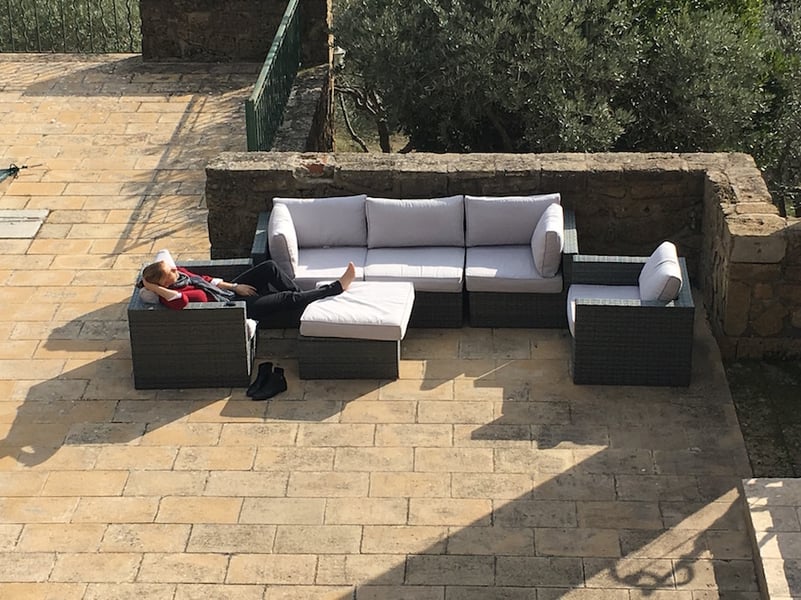 ~ Addie Lindley