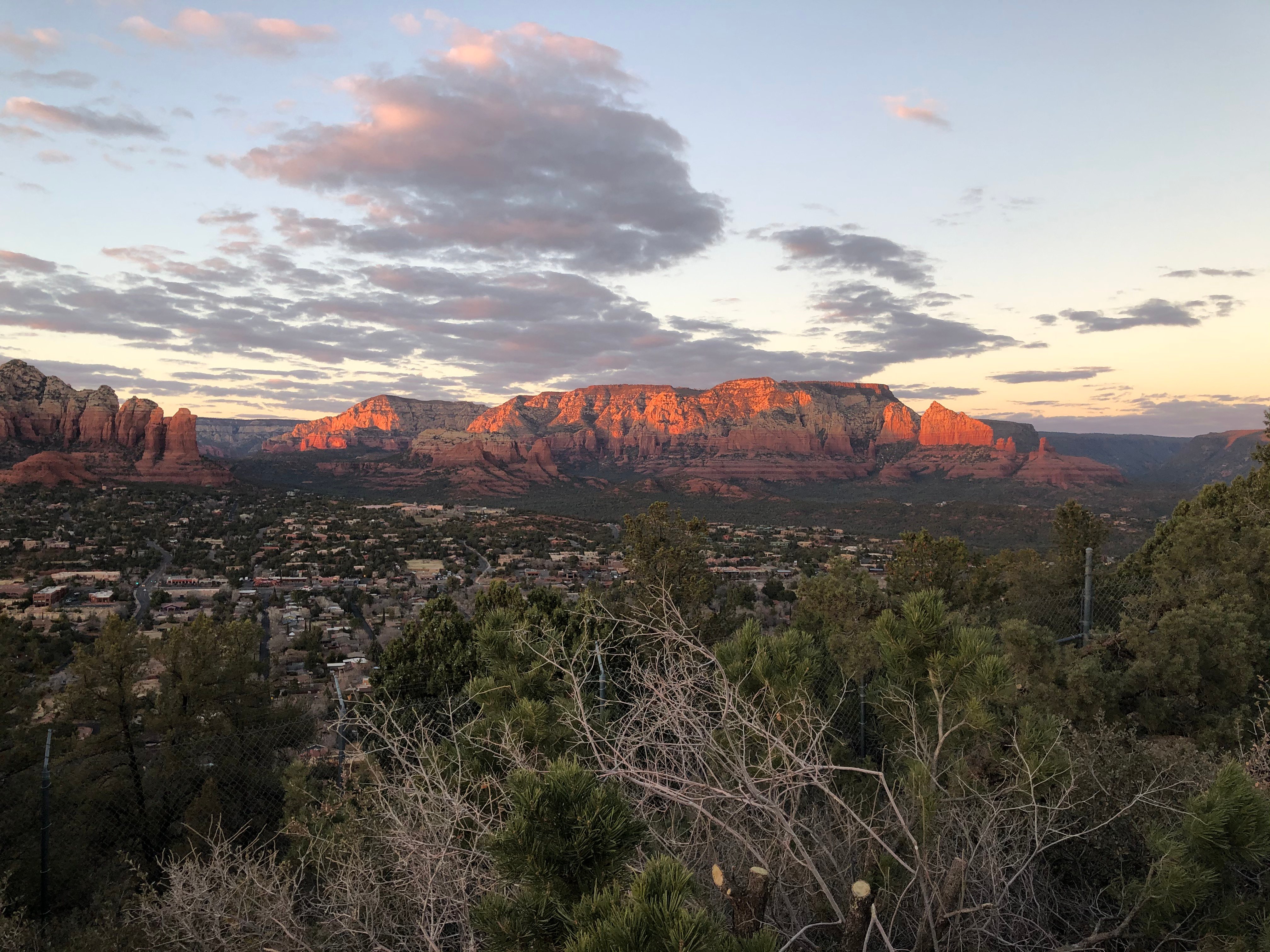 This week was spent in Sedona, AZ and although we have had great previous excursions while in Arizona, this one was by far our favorite.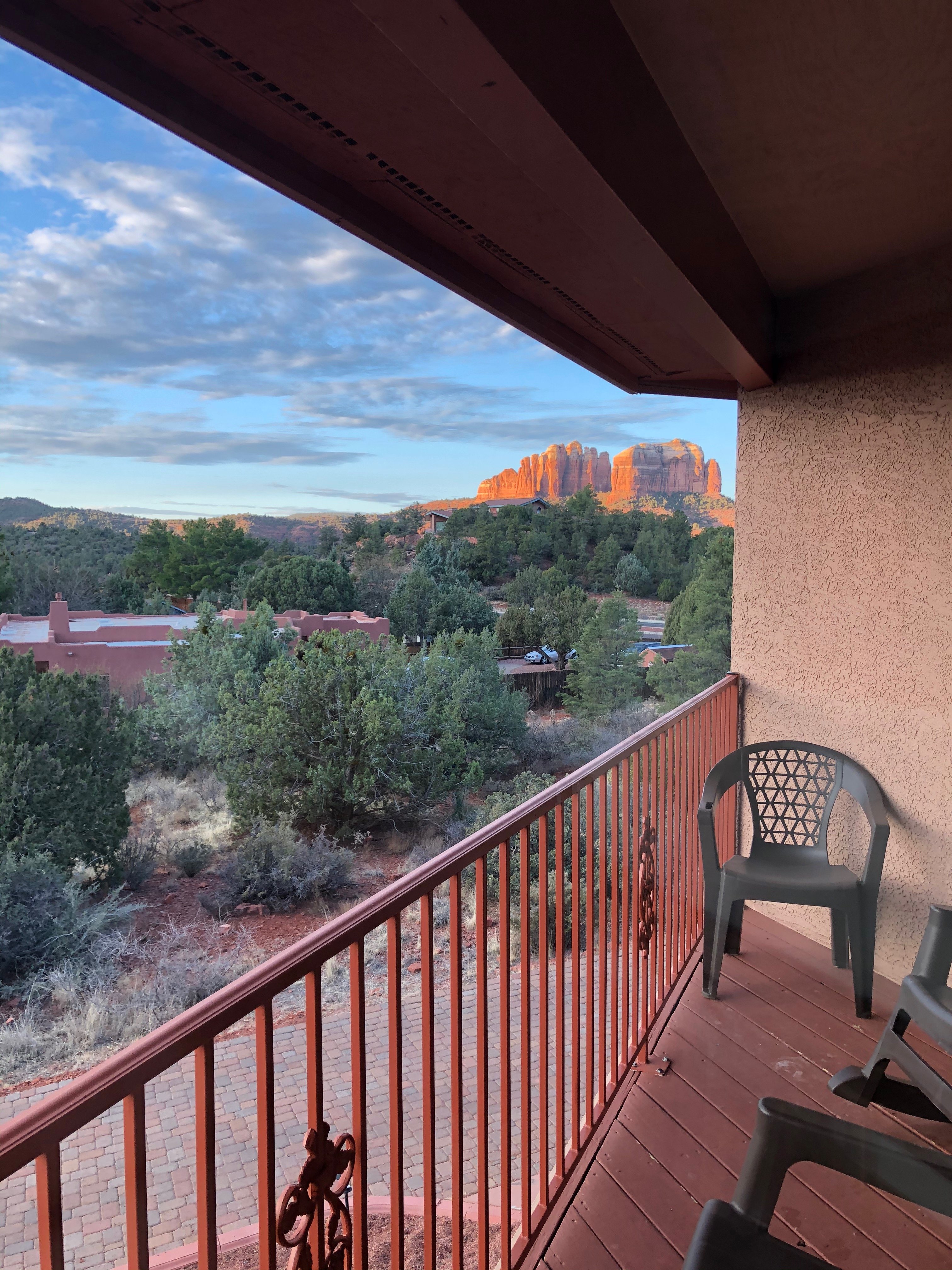 Monday morning we packed up the van and started heading north on a three hour drive to Sedona. We arrived sometime in the afternoon to a house with beautiful views, a hot tub, and arcade games.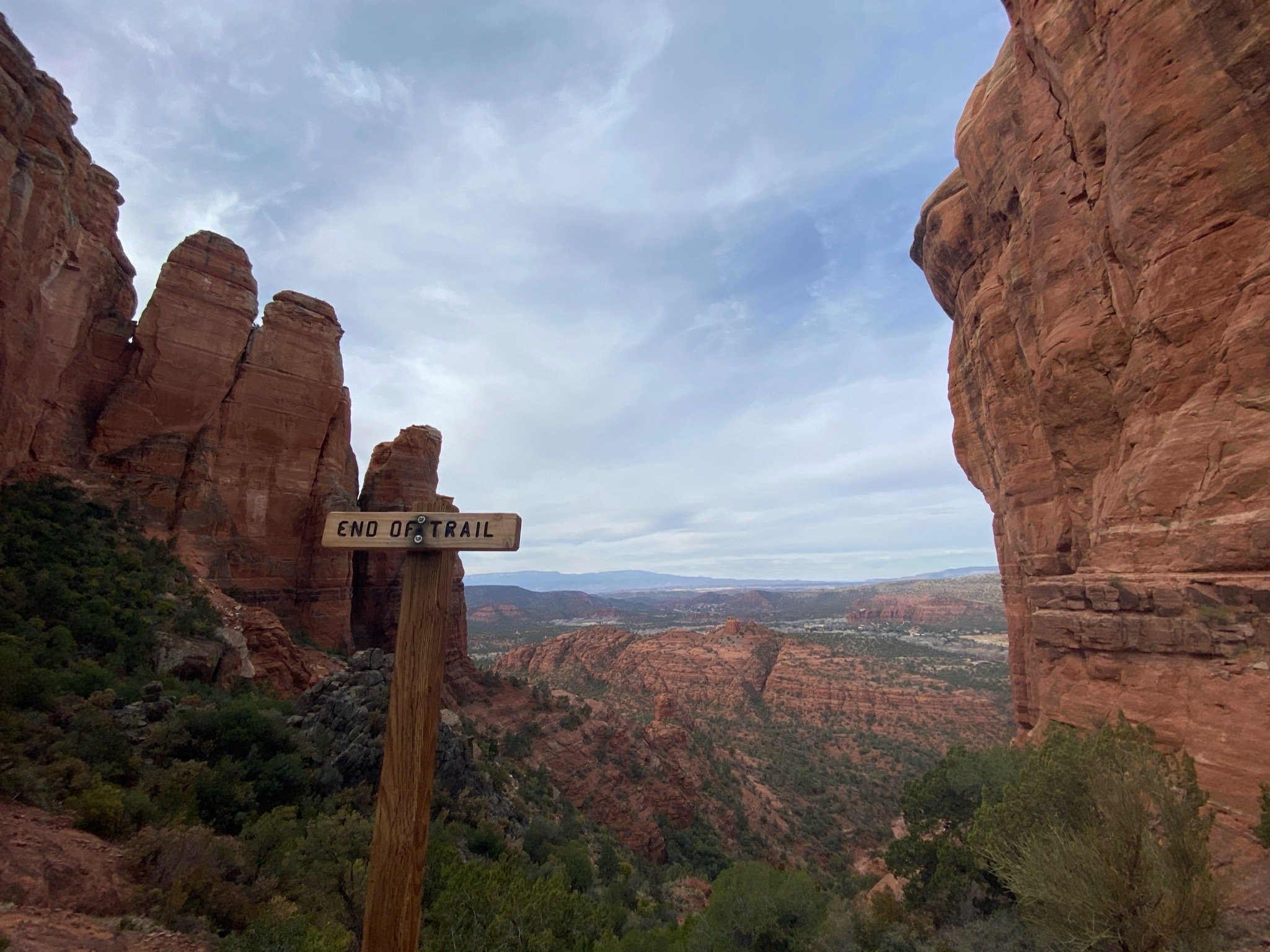 After a night of board games, we went to bed exhausted and excited for the week to come. Tuesday morning we headed to Cathedral Rock to go on a hike and work in our carnet's (sketch books).
Some of us headed all the way to the top while others stayed midway and enjoyed the view and relaxation of a sunny Tuesday morning. That same afternoon, we had the opportunity to meet a local Sedona artist, and friend to Jen and Dave, Patricia Saxton.
She showed us some of her works and answered our questions about life as an artist. We also had the opportunity to show her our collection of sketches.
The next day we visited the Chapel of the Holy Cross, which is on top of and in a sandstone rock formation. There, we did some more sketching, before going to some local art galleries and walking around Sedona while enjoying the views. That same evening, we headed to the airport, a common spot to watch the sunset.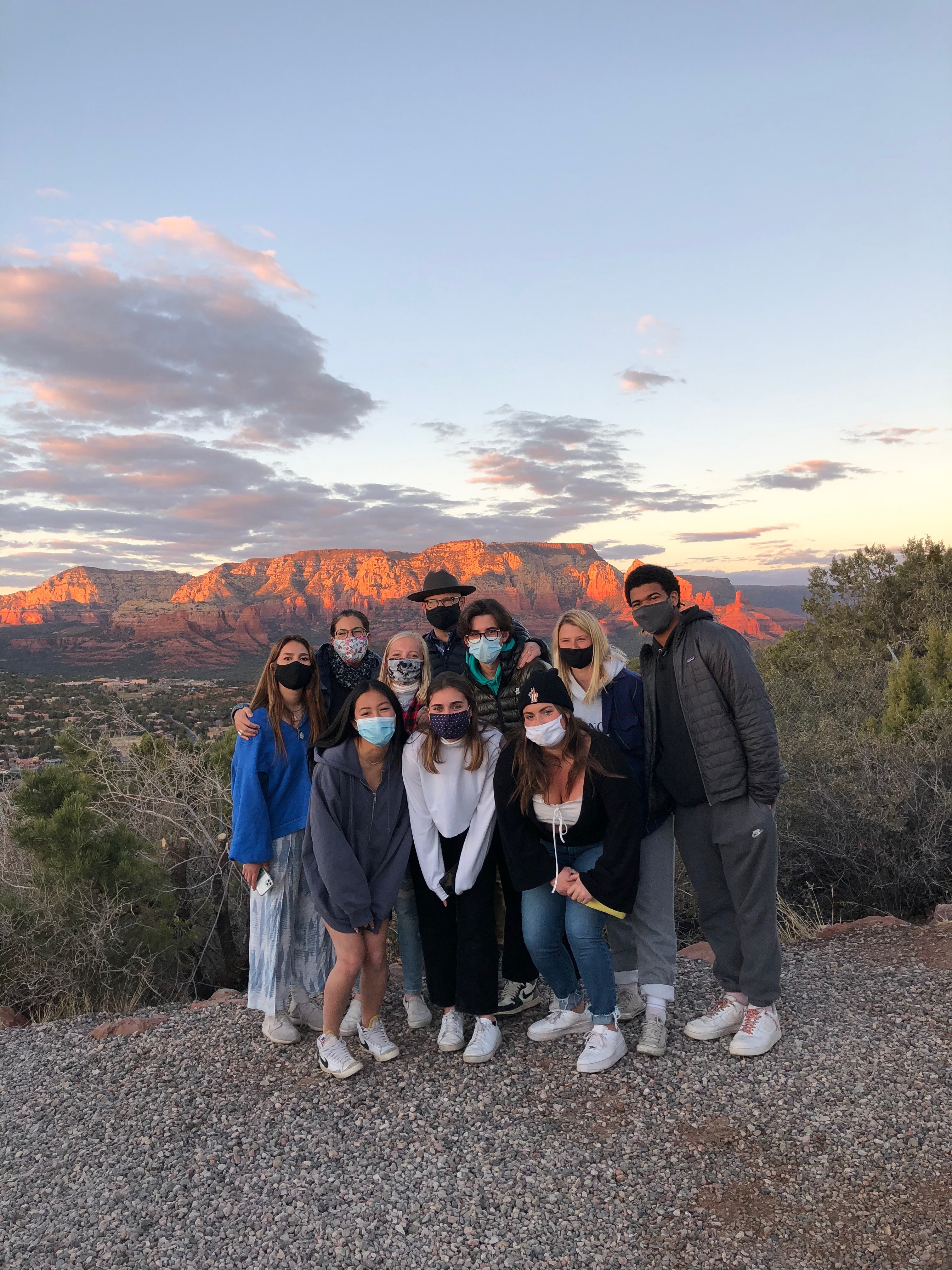 It's so beautiful how the colors change on the rocks. On the way back, we picked up some pizza and enjoyed an evening hot tub. Thursday was our last full day in Sedona, so we went to paint and found the difficulties of it's intricate landscapes.
Although stressful, we still had fun.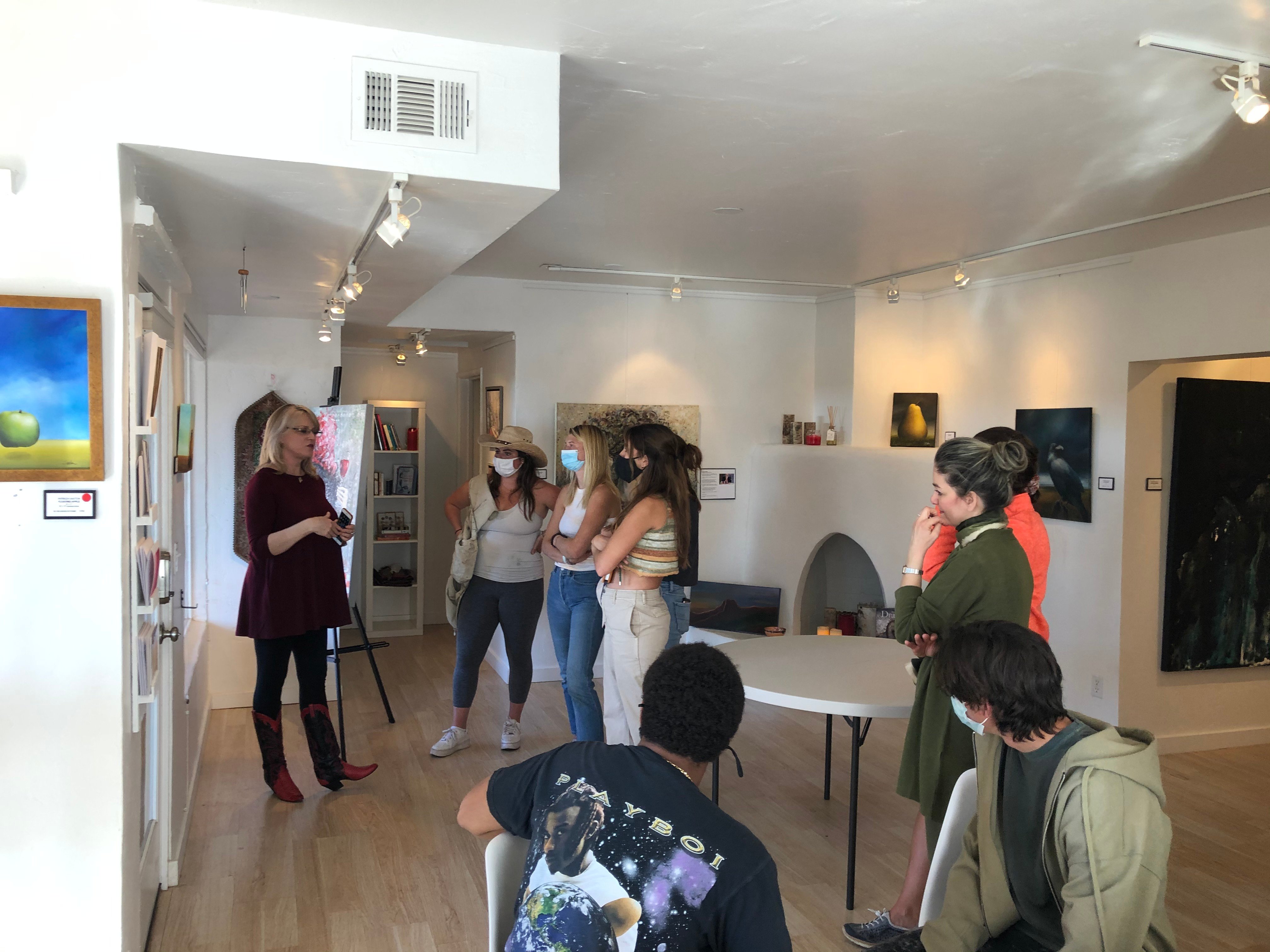 We later went to the Rumi Tree art gallery, where we got to see some of Saxton's work on display and talk to the gallery owner, a lady from Persia. The manager of the gallery, Shanin, a good friend of Jen and Dave's, spoke to us about what it is like to work in a fine art gallery.
We headed home, ate a good dinner and packed for the long day ahead of us. We woke up early the next morning to drive 2 hours to the Grand Canyon, where we painted and enjoyed the beauty of nature.
Many of us had never been to the Grand Canyon, and that day we were lucky enough to see it in snow and sunshine.
Although we were unmotivated to paint because of the snow, as soon as the sun came out and the grand canyon was fully visible, many of us ended the day happy, with paintings that turned out better than expected.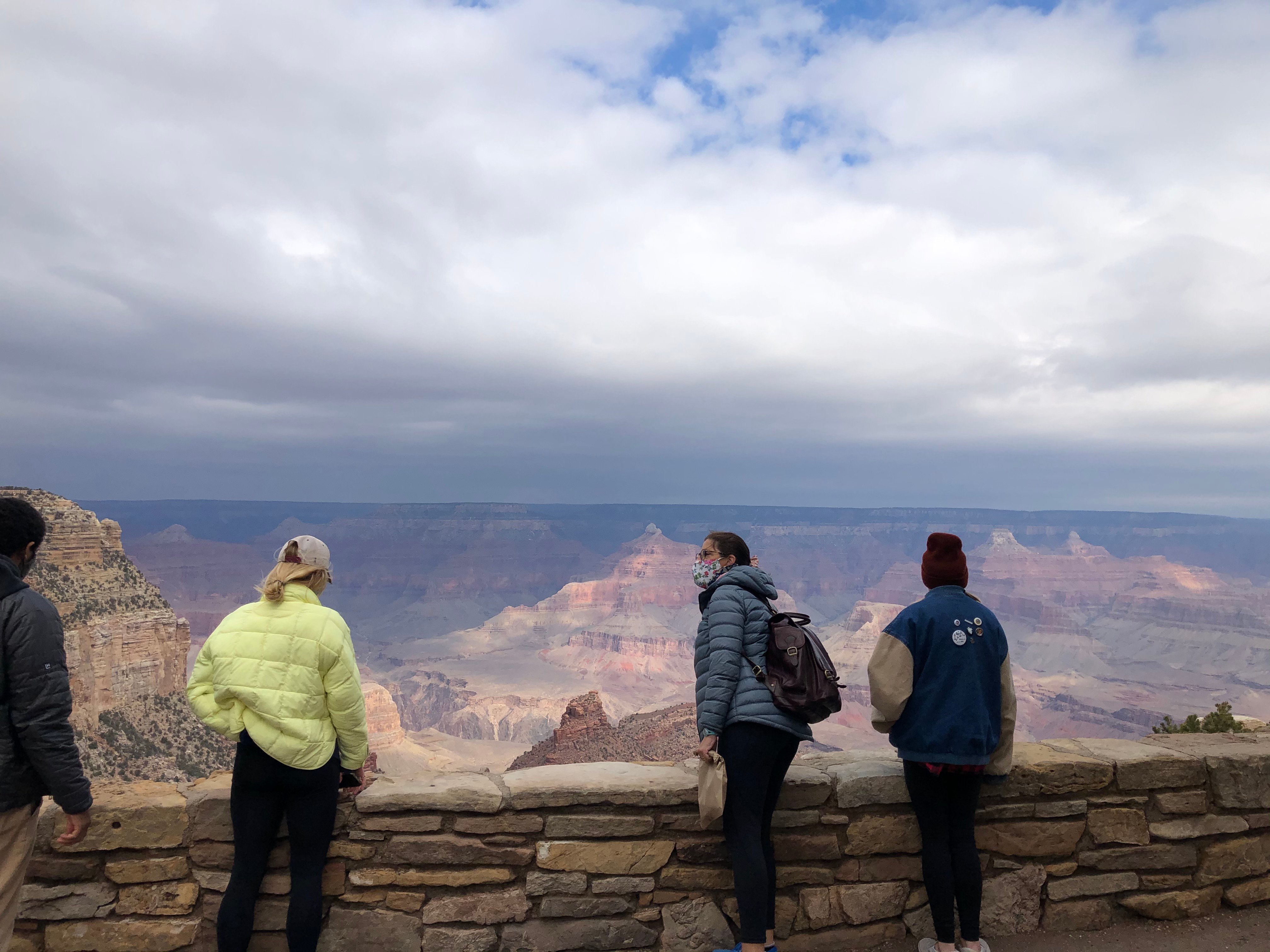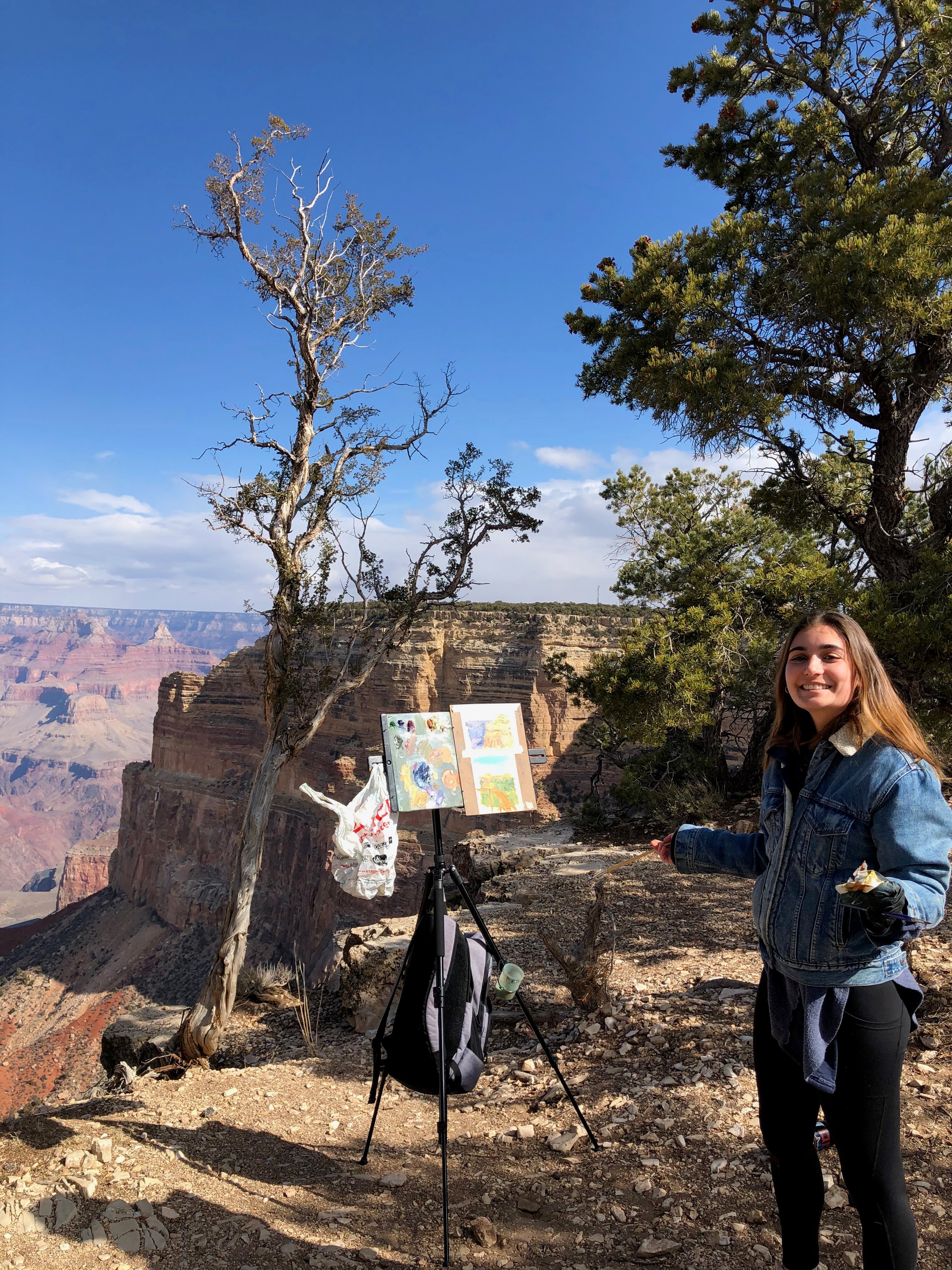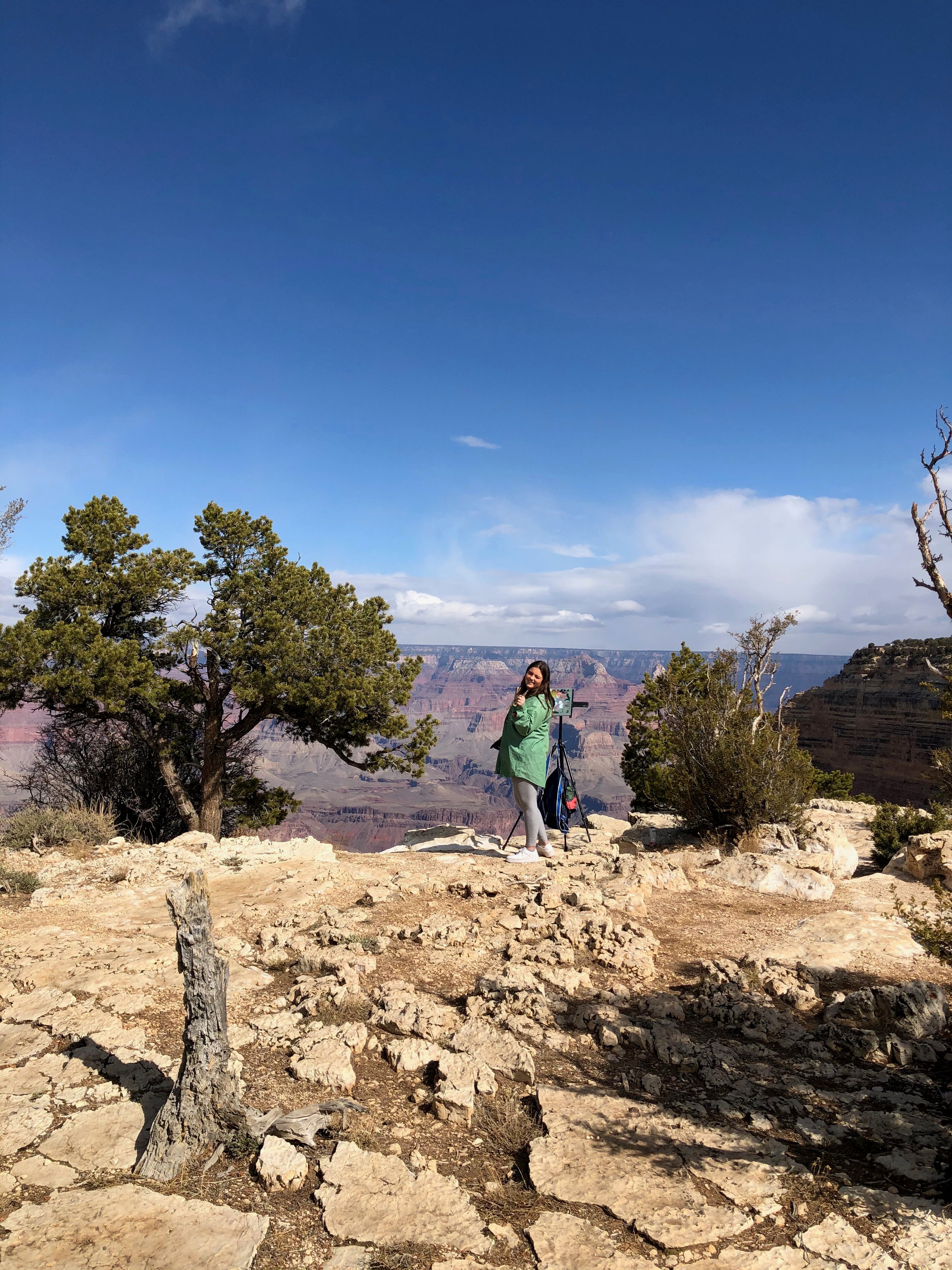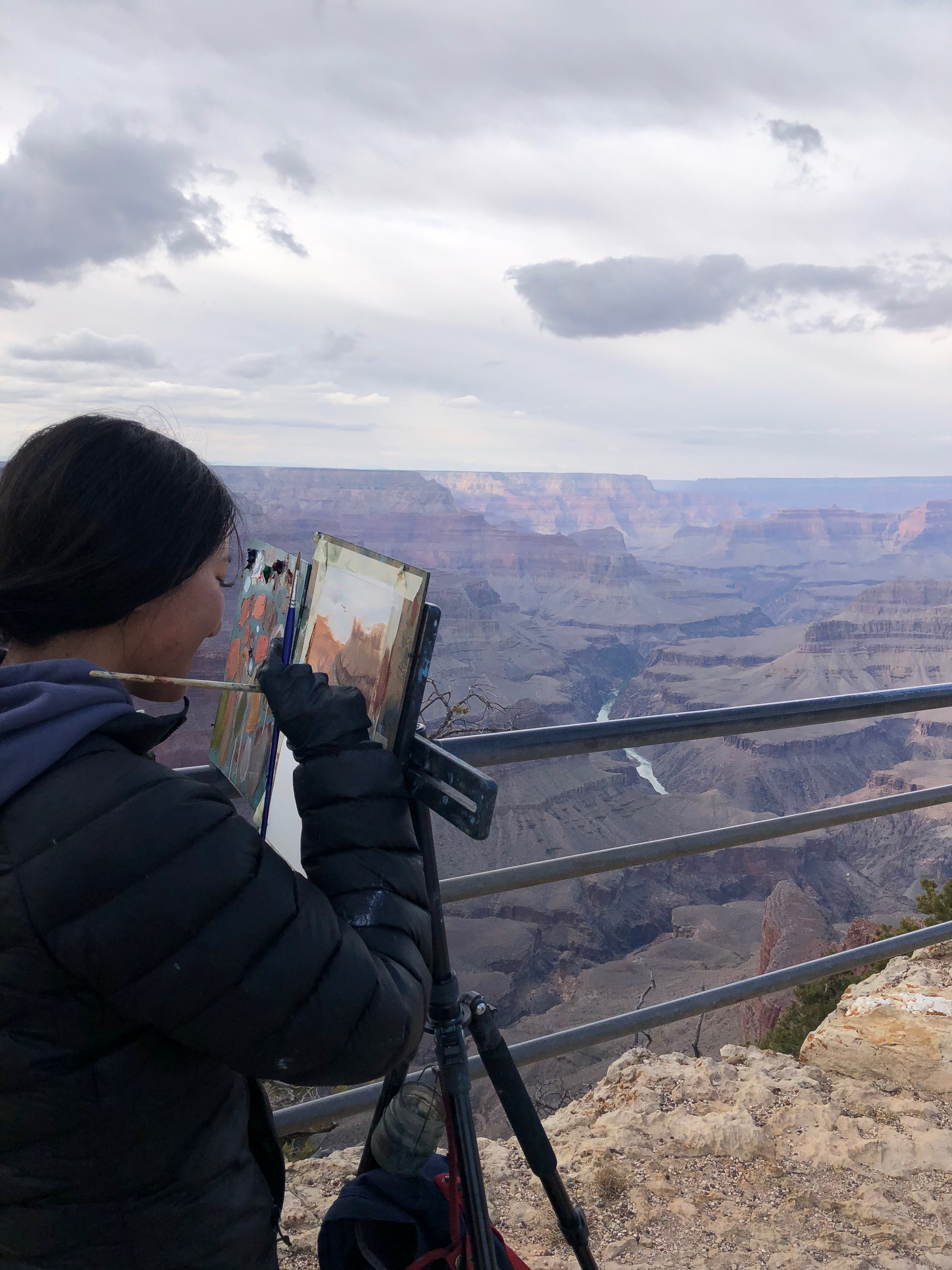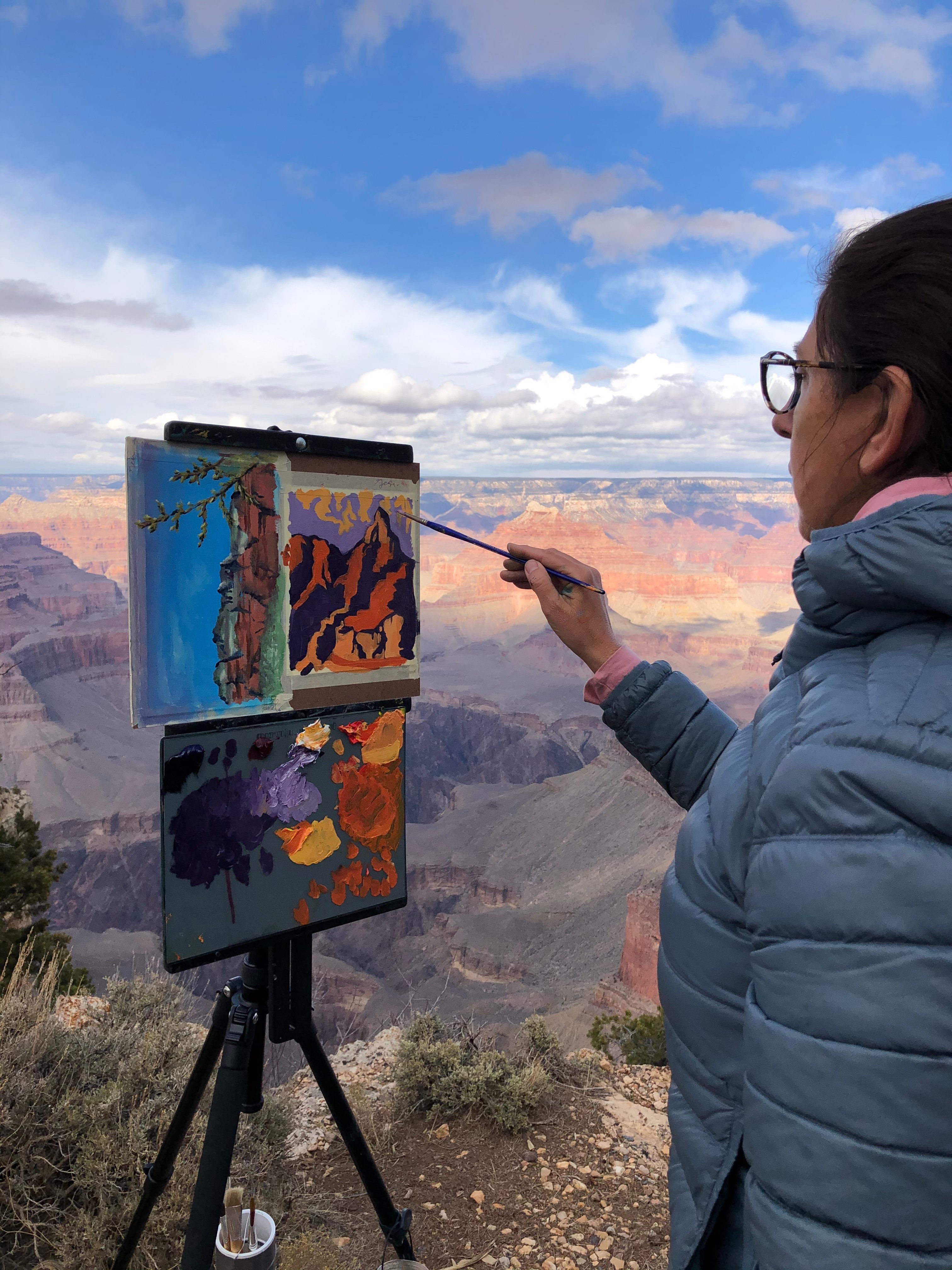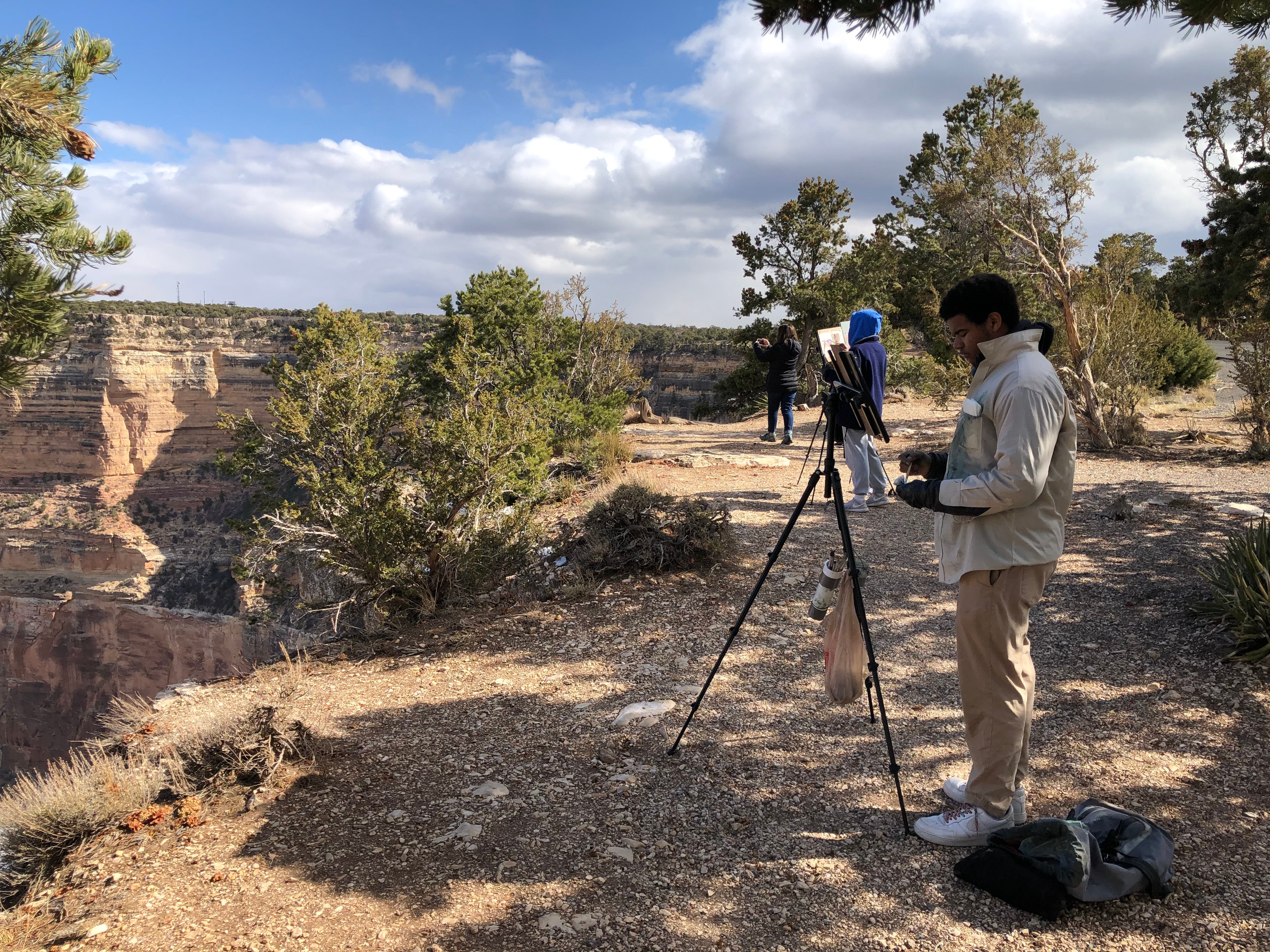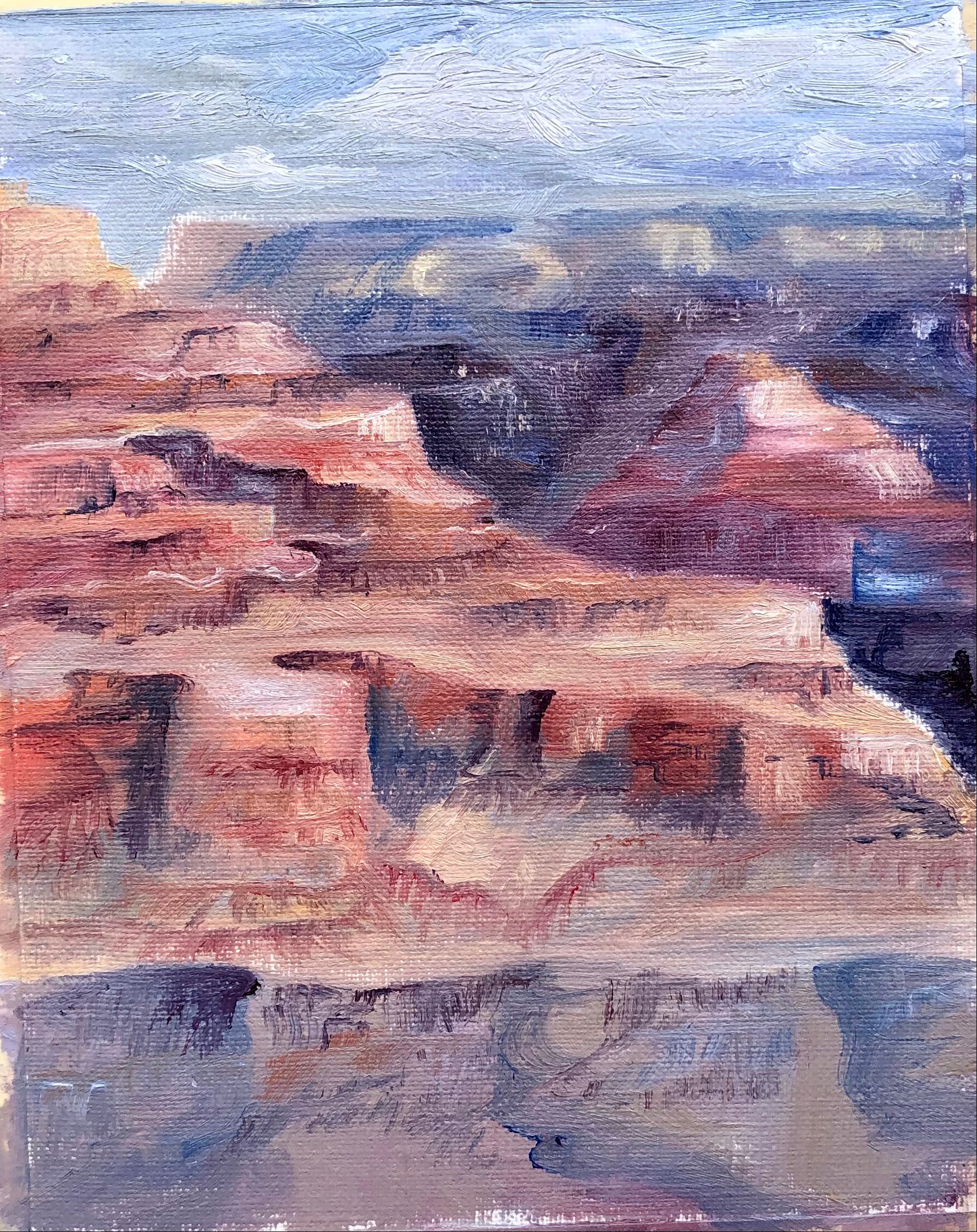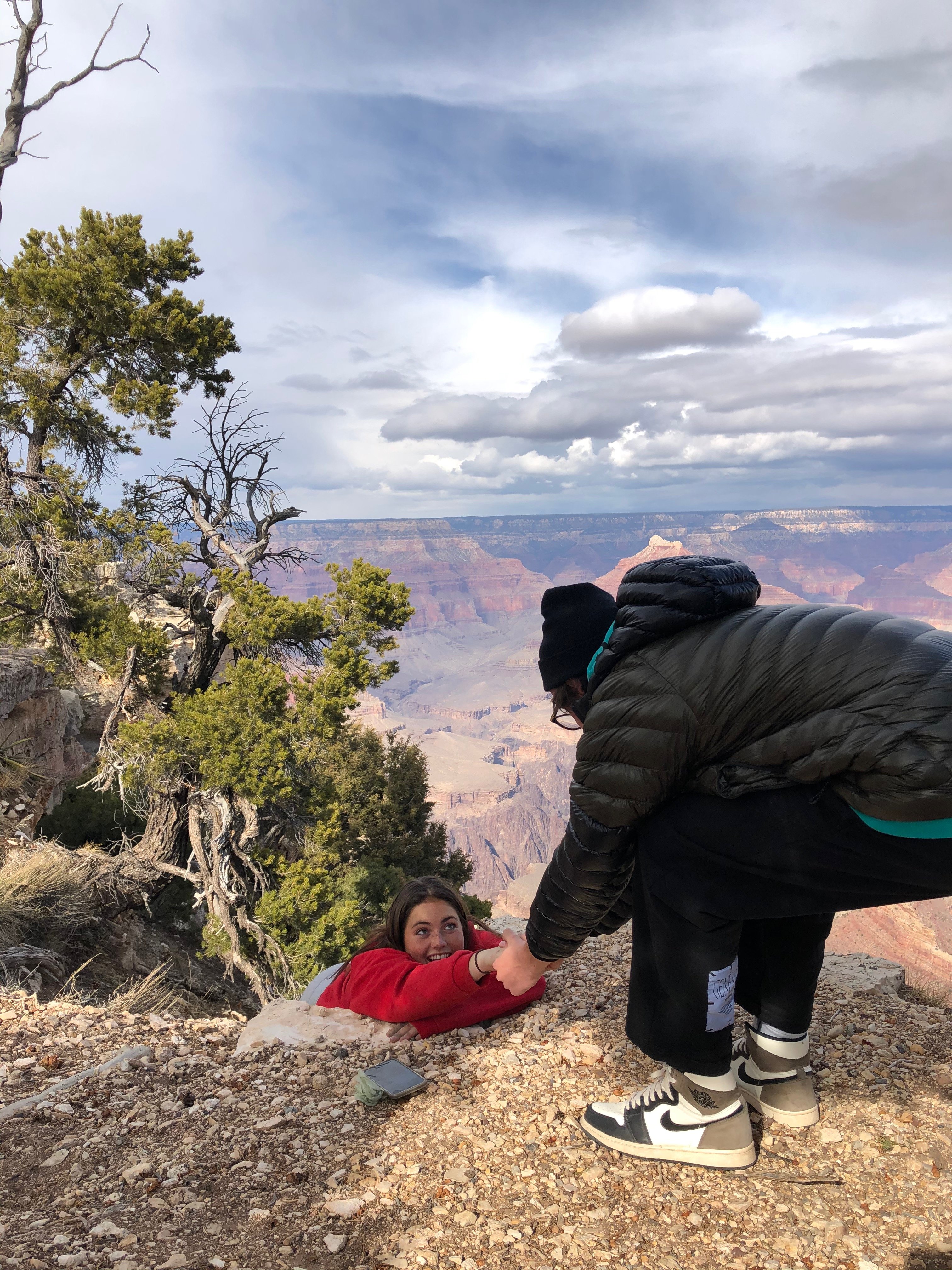 It was such an amazing day and I am extremely happy that I got the opportunity to be there and that Emily made it okay. After another three hours, we finally made it home back to Casa Grande to enjoy a relaxing weekend to charge up for the week ahead of us. - Birgit '21