I get a strange feeling when I think about how the eight most fun weeks I have ever had are coming to an end. This final week of European Art Classroom felt like the perfect conclusion to our experience. It is nearly over as our group takes its final breath of Provençal air, and our eyes take their last snapshots of the beautiful scenery here to remember. We hope that the scent of fresh baguettes, lavender sachés, and noisettes will last in our minds forever, or else we must visit again whether it be part of a college, with family on vacation, or later in life.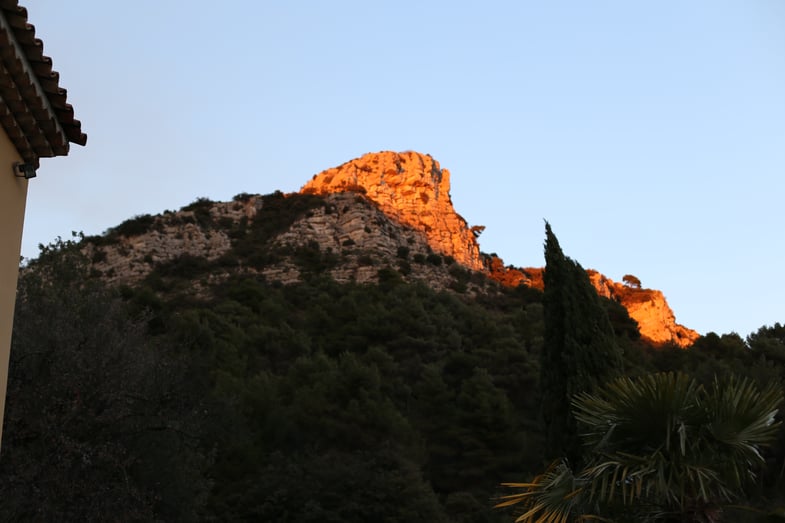 On the day we departed for Copenhagen, in the Marseille airport, Dave and Jen surprised us with the news that they had timed our layover in Amsterdam so that we could take a quick promenade through the city before we took our second flight for Copenhagen. Dave set great expectations for Amsterdam when he praised it during one of our Art History classes earlier in the term as "the ideal destination for our honeymoons in the future".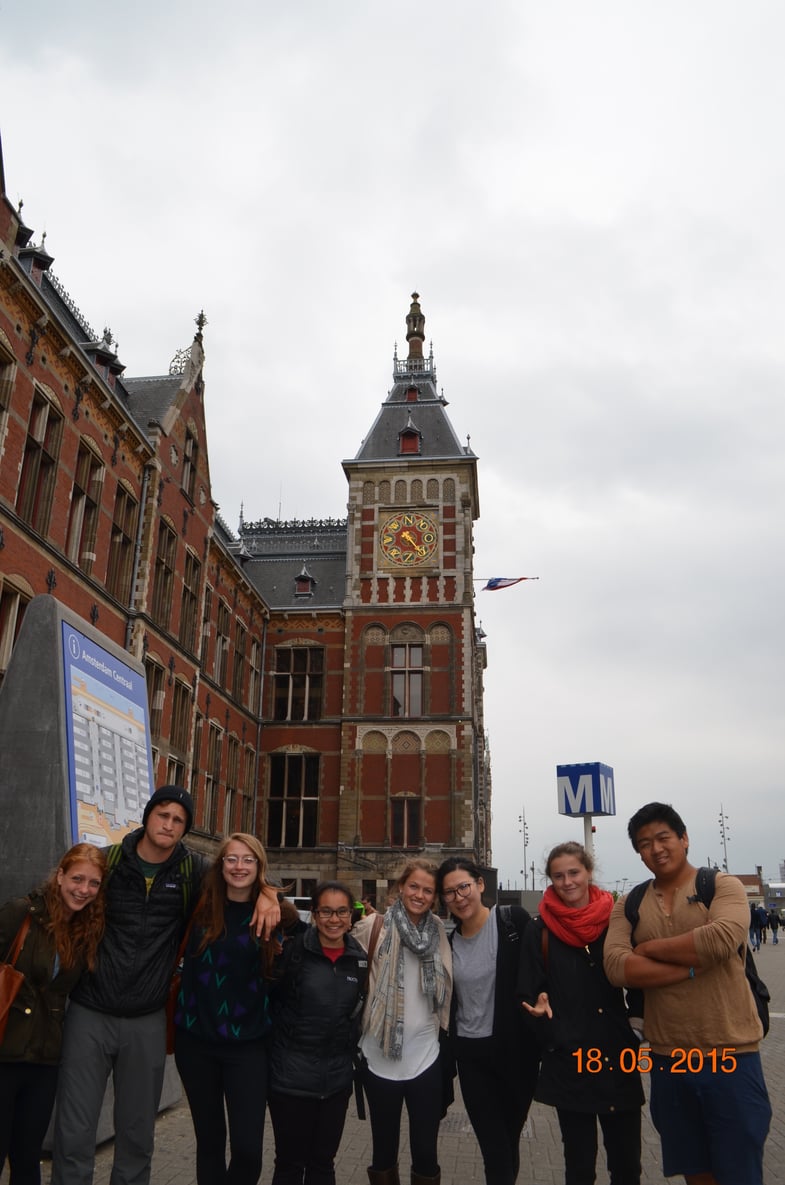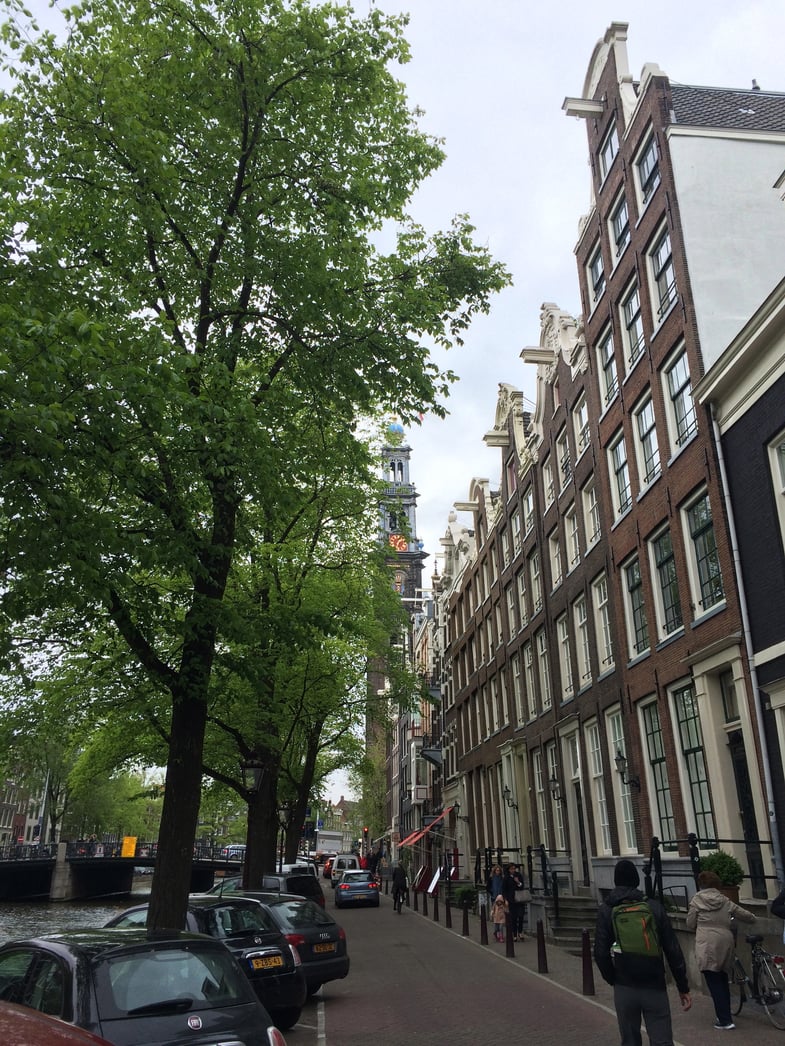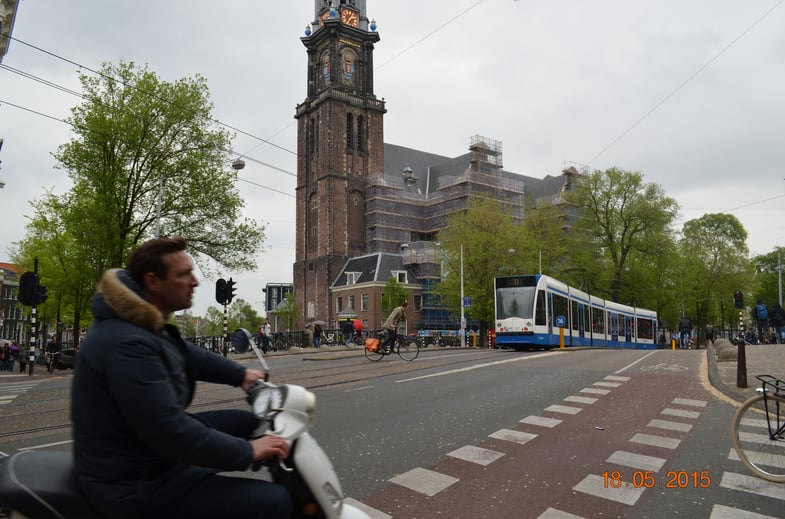 We were not disappointed as we walked through the most romantic streets and canals we had seen as of yet. They are named the 9 Straatjes (nine little streets) for how they are lined with little fashion boutiques. In addition, we were able to catch a glimpse of the Westerkerk next to the Anne Frank House, which is the church where the famous Rembrandt, his wife Hendrickje and son Titus are buried in unmarked graves. Before we had to catch our flight to Copenhagen, we had the best Dutch apple pie ever!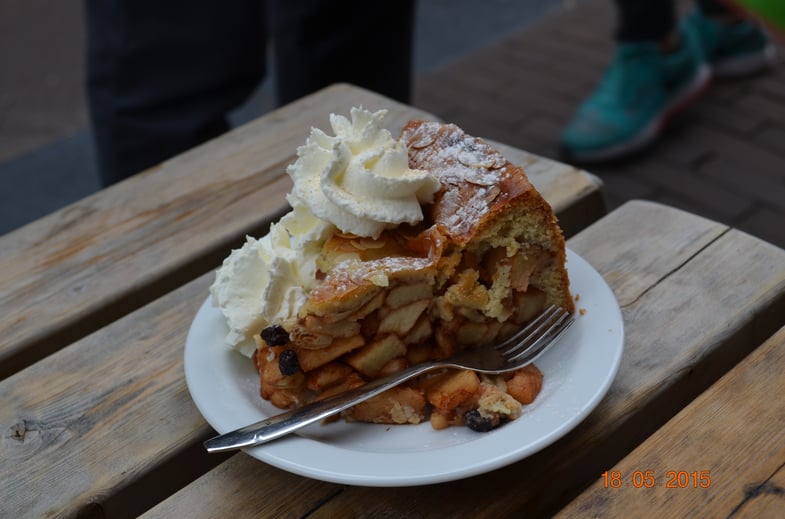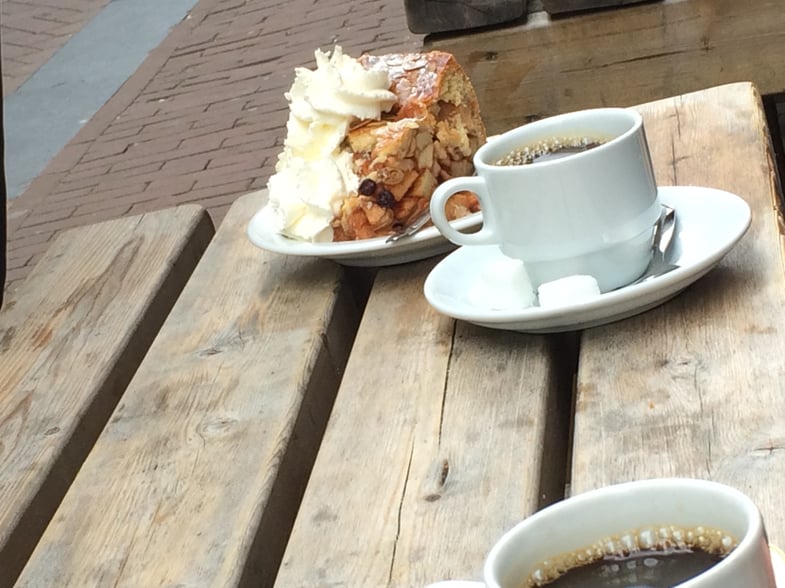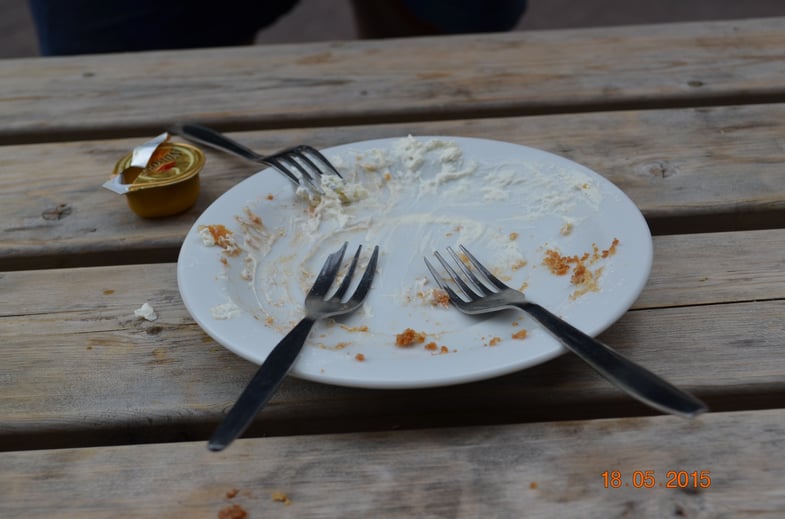 We woke up in France, had lunch in Amsterdam, and had dinner in Copenhagen. Our first night in Copenhagen, we found the Burger Corner, a restaurant not far from the hostel, obviously famous for its burgers. We were very impressed with the Danish when our waitress spoke amazing English, that even put some Americans to shame. Nearly everyone in Copenhagen could have been easily mistaken for a native English speaker.
The next day, we walked over to the Hirschsprung Museum and got a taste of public transportation when we took the bus to the Copenhagen Design Museum. The Hirschsprung Museum blessed us with great painting inspiration because it had many works of P.S. Krøyer on display. Krøyer was a stud with impeccable painting ability, and he flawlessly captured many beautiful portraits and beach scenes.
The Design Museum had a variety of art on display. There was children-oriented art, fashion, furniture. Dave's favorite piece in the Museum was THE prototype of the Eames chair 1956. In the evening, we took a boat tour through the canals of Copenhagen. What did we not see?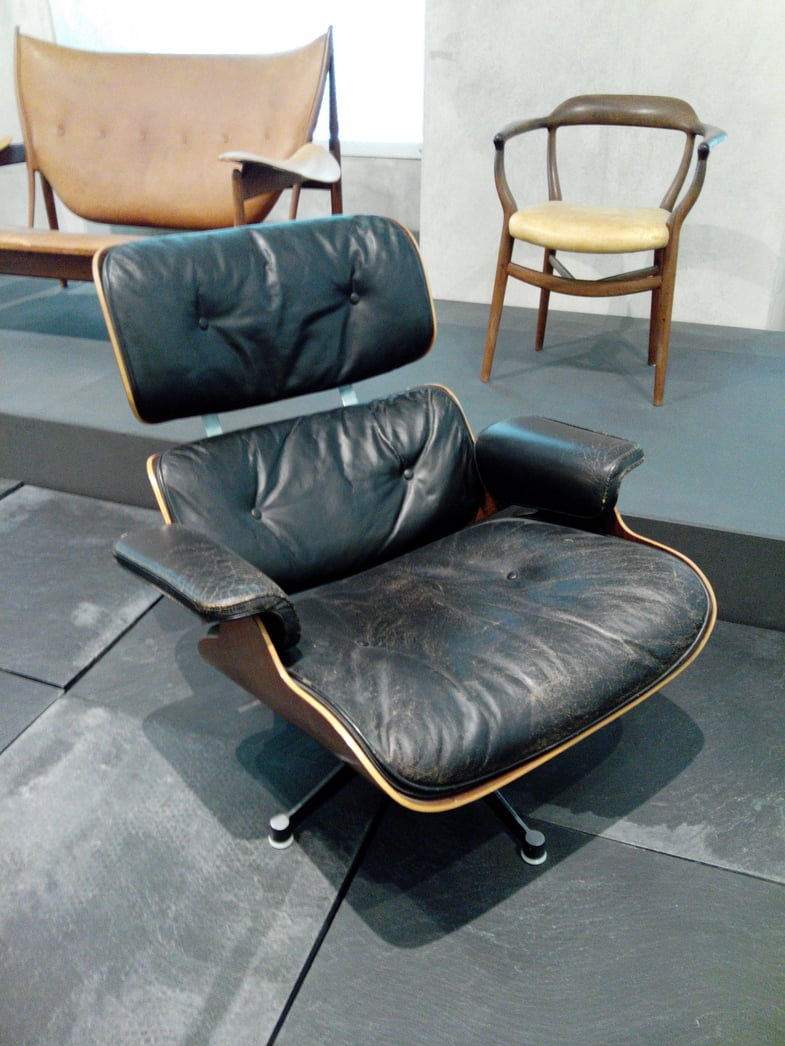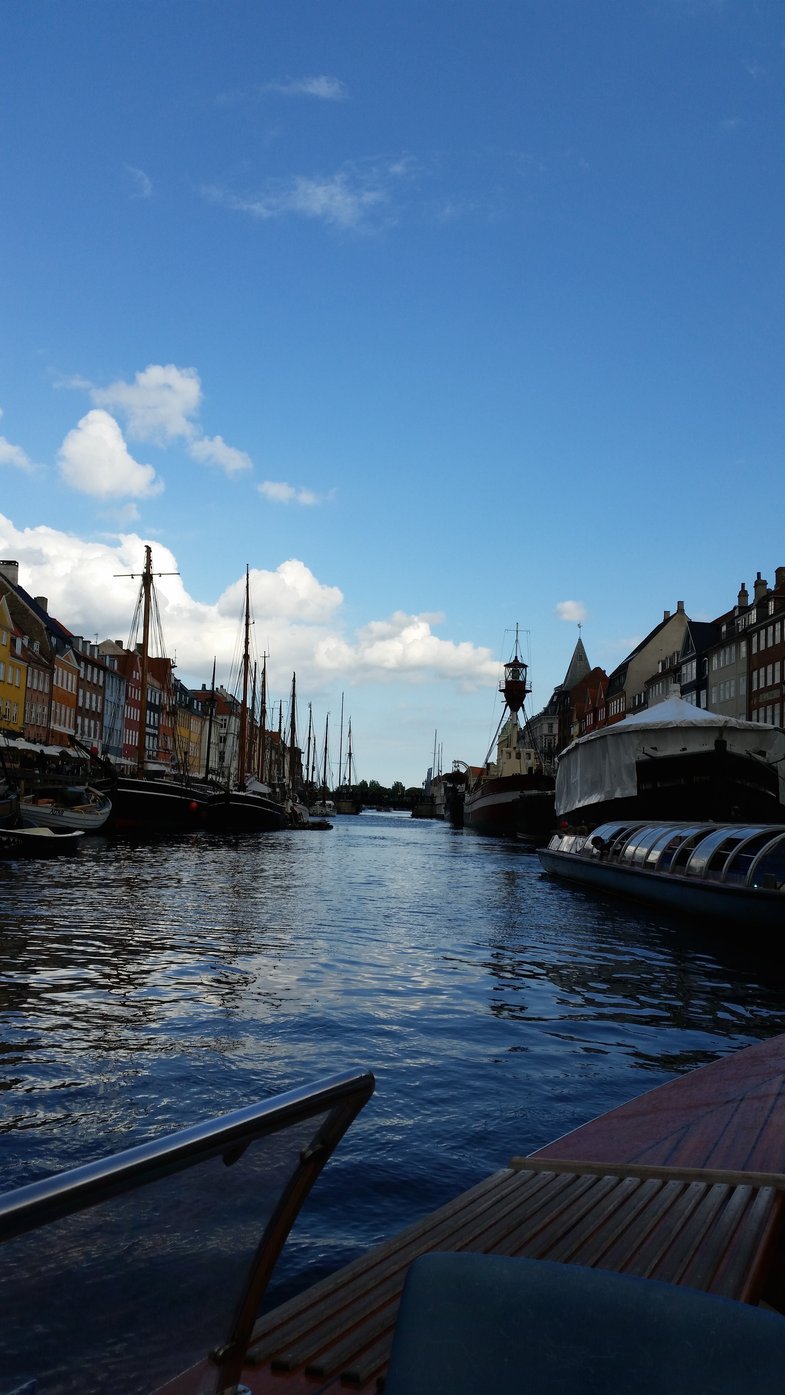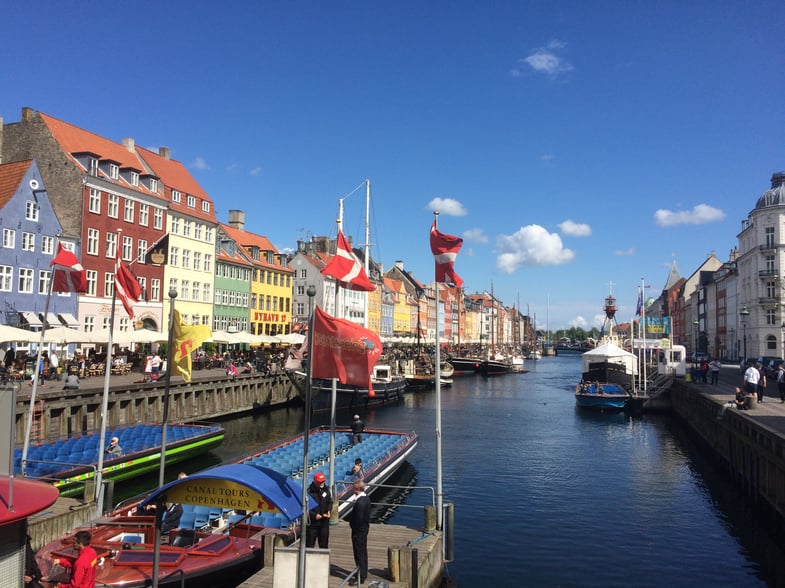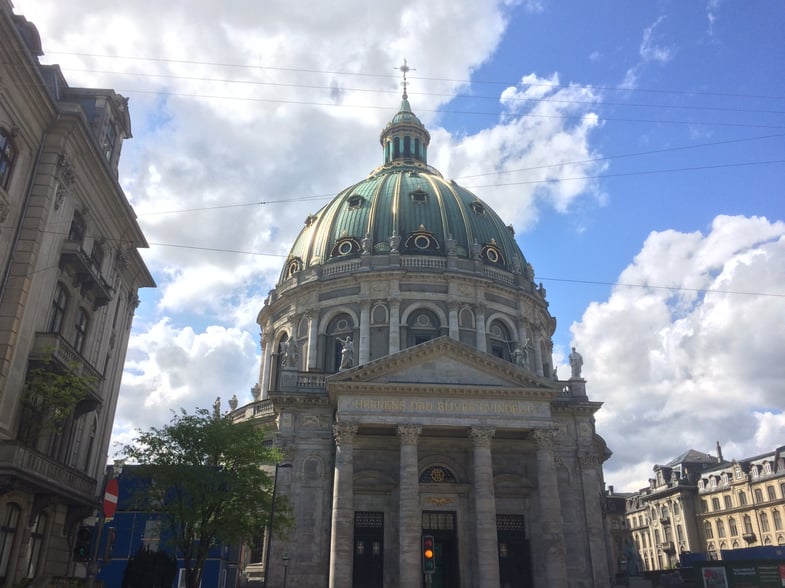 On Wednesday, we took the metro to Humlebæk and visited the Louisiana Museum. The Louisiana Museum was cool because it had a variety of modern art on display. We saw sculptures, ceramics, photography, charcoal drawings, and paintings belonging to Jeff Wall, David Hockney, Richard Mosse, and others. One of our favorite galleries was by the artist Hans-Peter Feldmann. He took old classically painted portraits and turned them into genius works of artistic humor. His ideas were so bold that one of his pieces was simply a framed canvas that was turned around so that its backside faced viewers.
Richard Mosse
David Hockney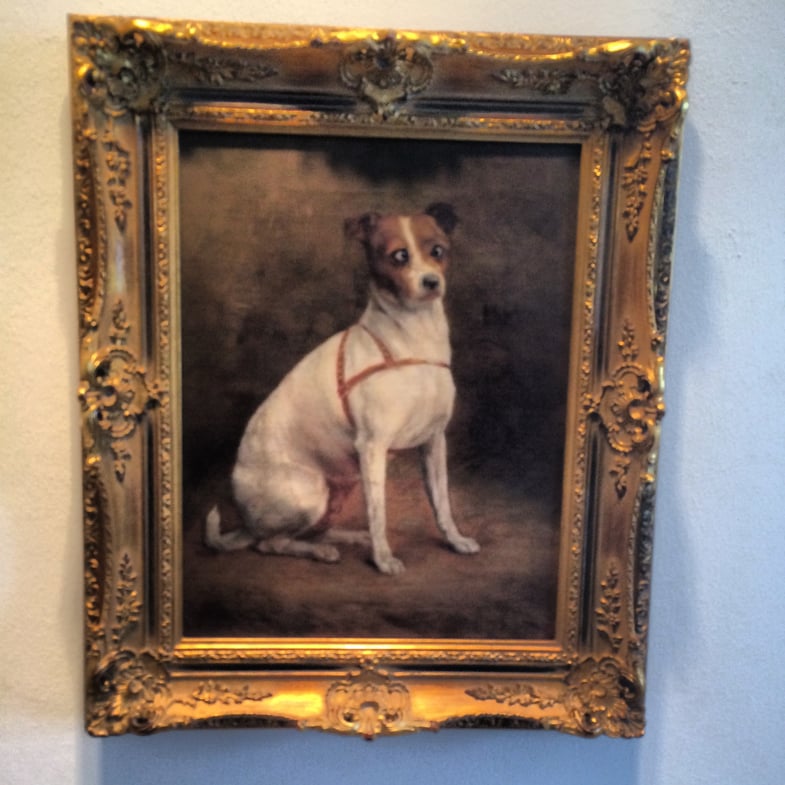 Hans-Peter Feldmann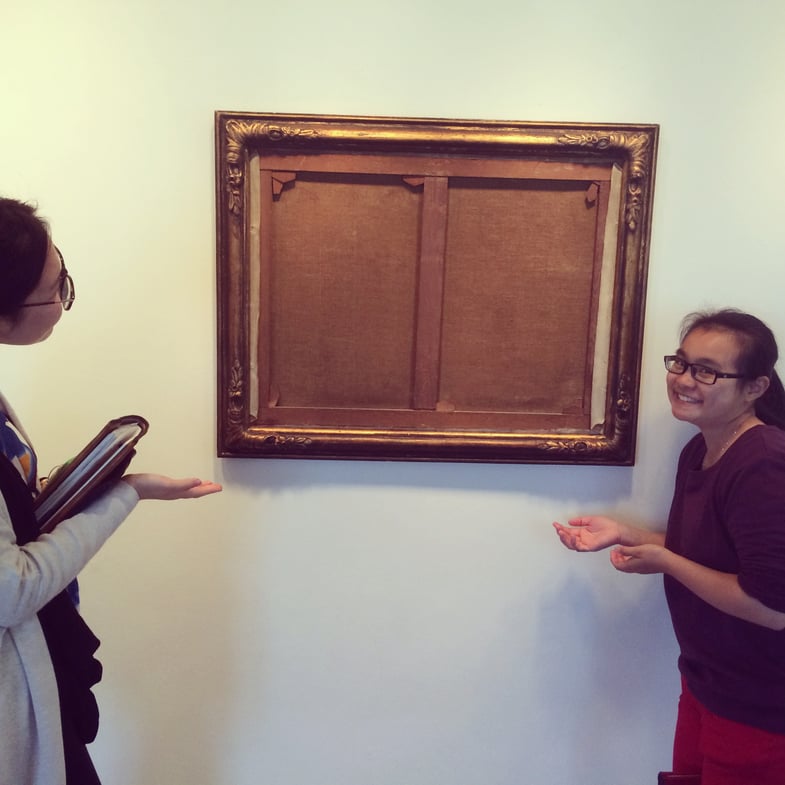 That evening we entered the fabulous Tivoli Garden. This amusement park was founded by Georg Carstensen in 1843, who said that "Tivoli will never be completed." It actually gave inspiration to Walt Disney's Disneyland in California. The park has traces of different styles of architecture it absorbed over the years, but the most notable has to be its oriental-styled areas with pagodas. We got a kick out of Tivoli's famous Chinese-style Pantomime Theater, which was strangely humorous, but fun. Afterwards, we went on a couple of rides, one which gave us a fantastic view of Copenhagen, and then we found places to eat dinner.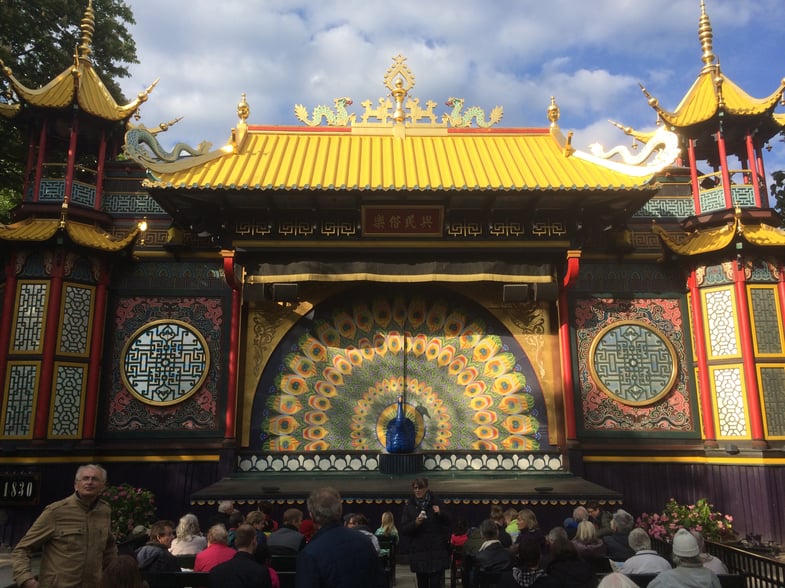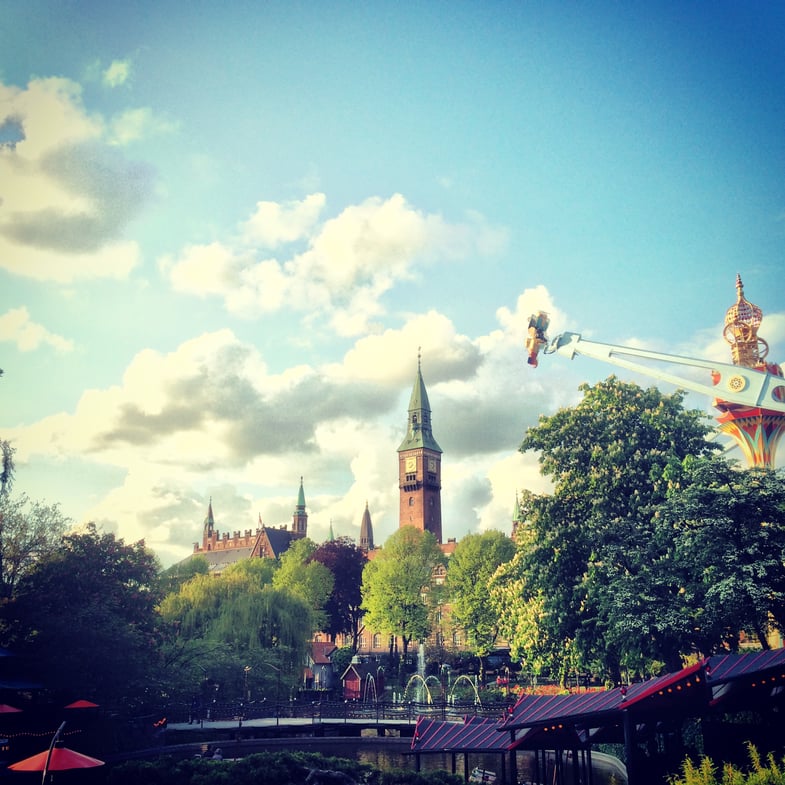 Thursday was our SOLO DAY! We picked locations near and far from the center of Copenhagen to explore on our own. Some sought out places like the Ny Carlsberg Glyptotek or the famous Den Blå Planet Aquarium. Everyone was treated well by the Danish locals and ended up having awesome solos. Public transportation was an easy system, especially with our Copenhagen Cards, which allowed us to have access to most museums and made buses and metros free. At the end of the day, we returned to the hostel with many stories to tell, very enjoyable experiences to share. We spent our last night in Copenhagen eating dinner together at a restaurant not far from the hostel.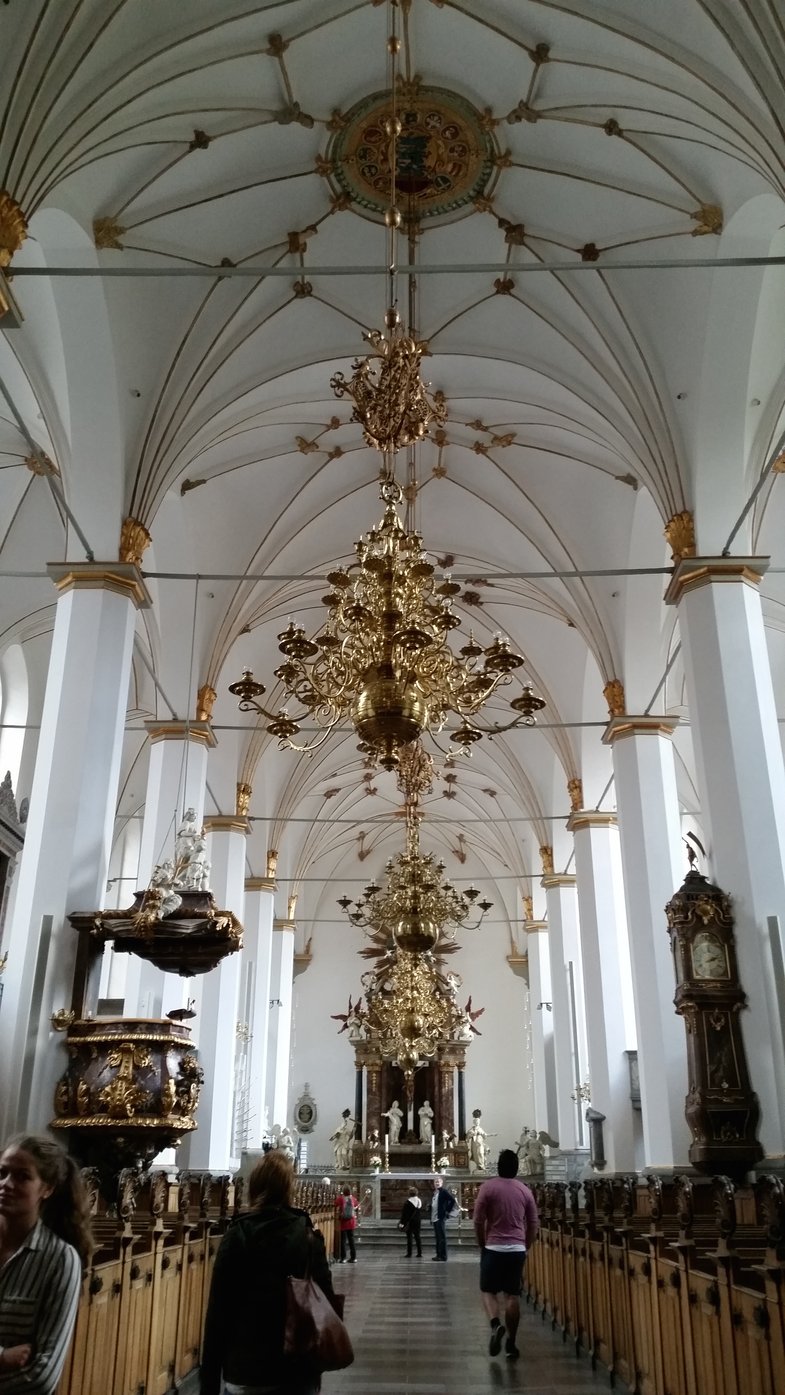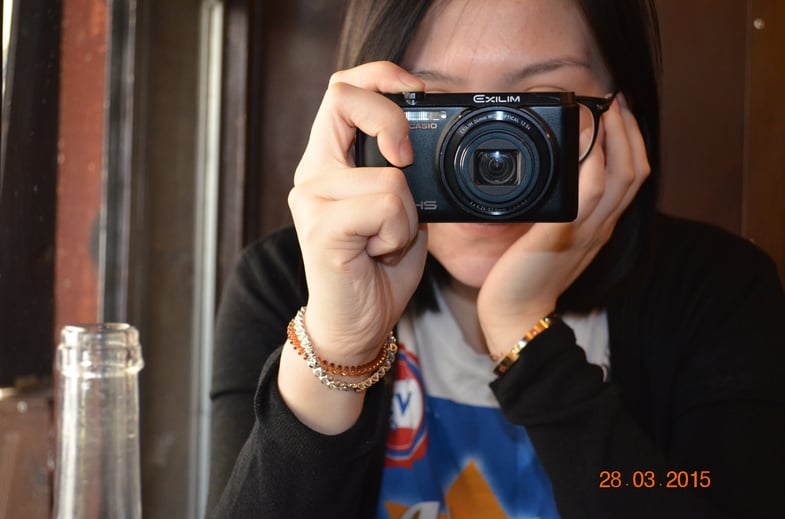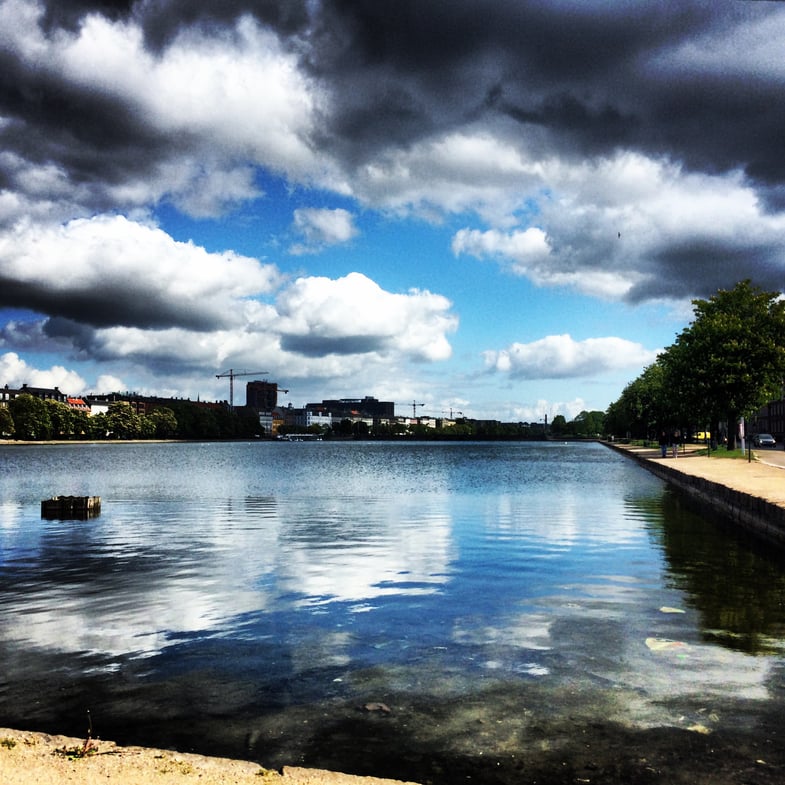 On Friday we took the train to the airport or Lufthavn, and we were back in Aix-en-Provence in a few hours. Our Saturday was spent relaxing and recuperating from the awesomeness we had just experienced in Denmark. Before we started packing later in the evening, we had our final visit to the city of Aix for lunch. It was heartbreaking, but it also felt satisfying. In a few hours we fly back to America (most of us anyway besides Fifi). European Art Classroom has allowed all of us to experience something so brave, honest, and true.
Our passion for art has grown, and will be with us forever, wherever we go and with whatever we do in the future. During a truly unforgettable experience, we explored, learned, and enjoyed our passions for art and life.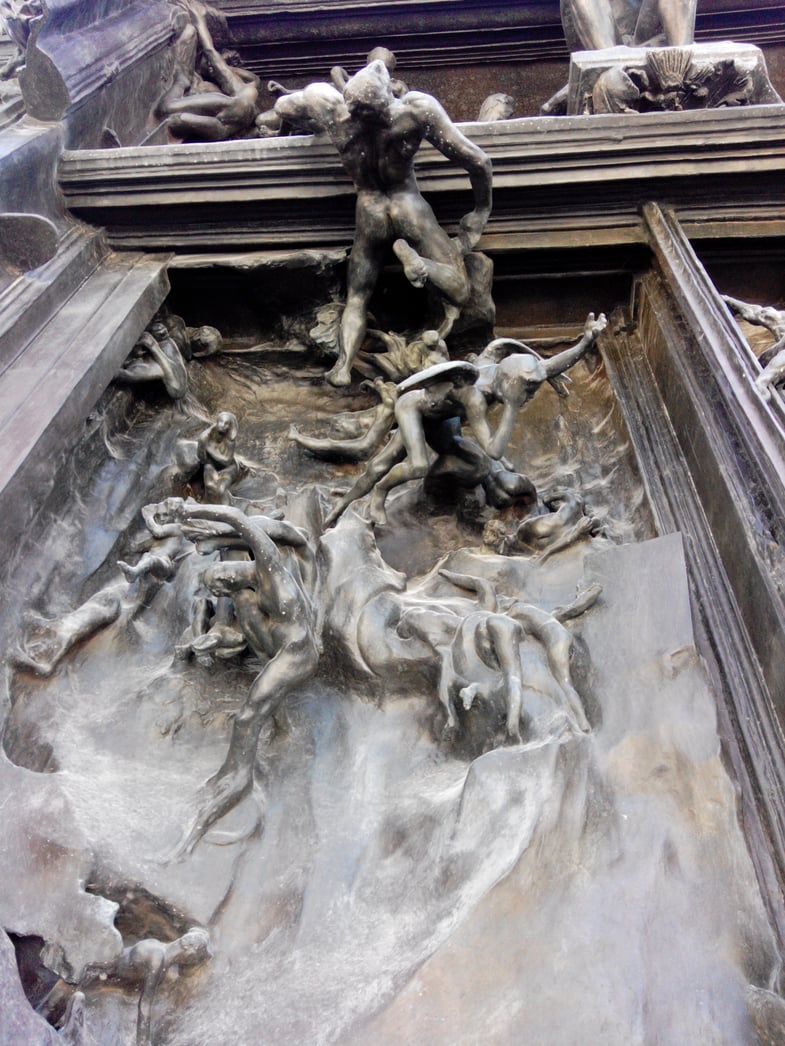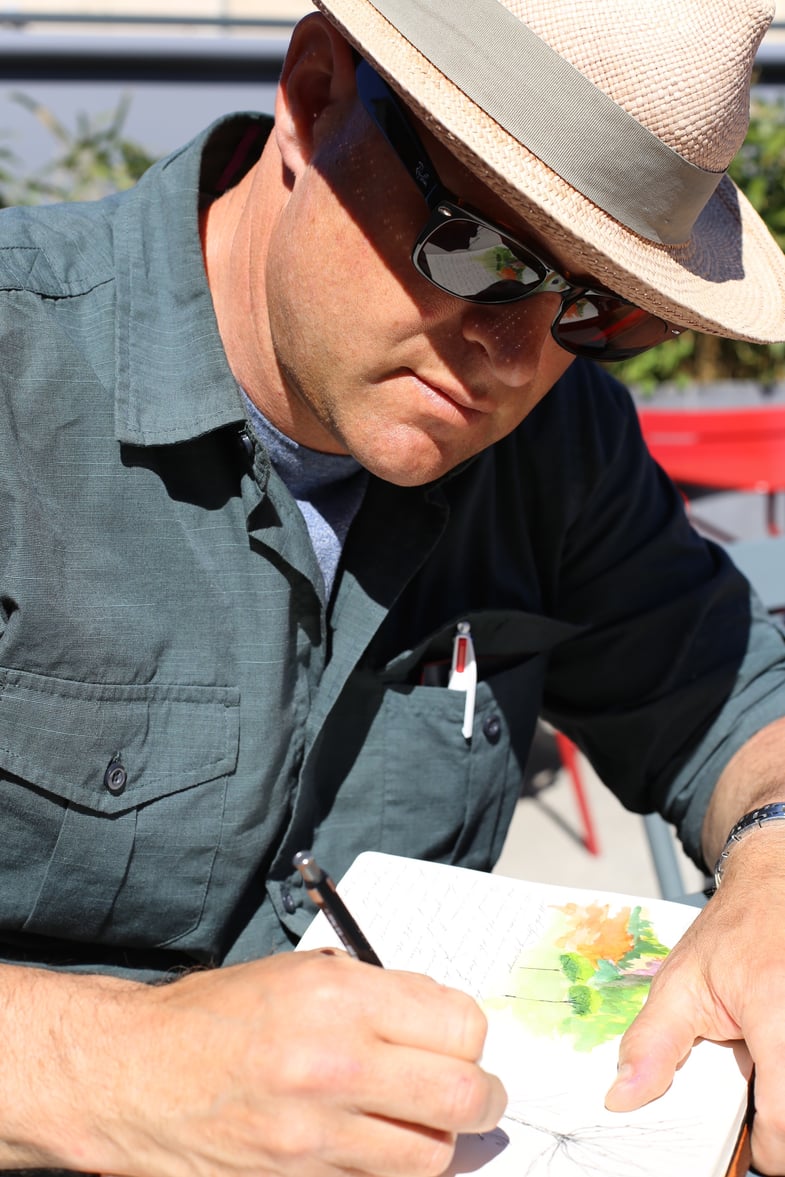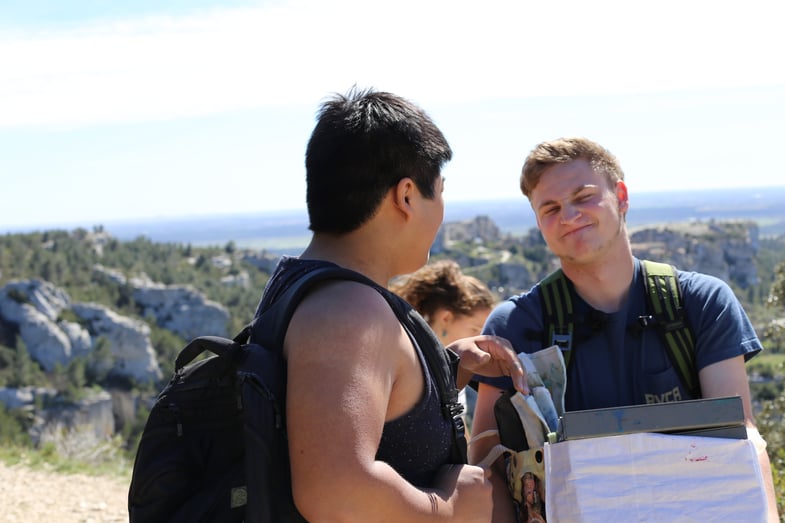 We shared awesome music in the car. We shared hilarious stories with each other at dinner. We shared our beautiful work with each other. We shared our personalities and happiness. Good memories all come to an end. But it's also time for more awesome memories to start. We will graduate, begin a summer of adventure, and then transition into college or a gap year, where we will do more awesome stuff.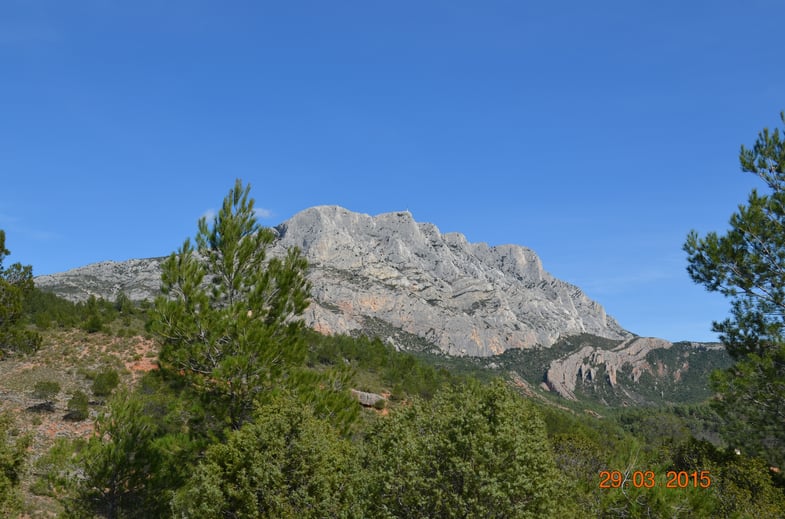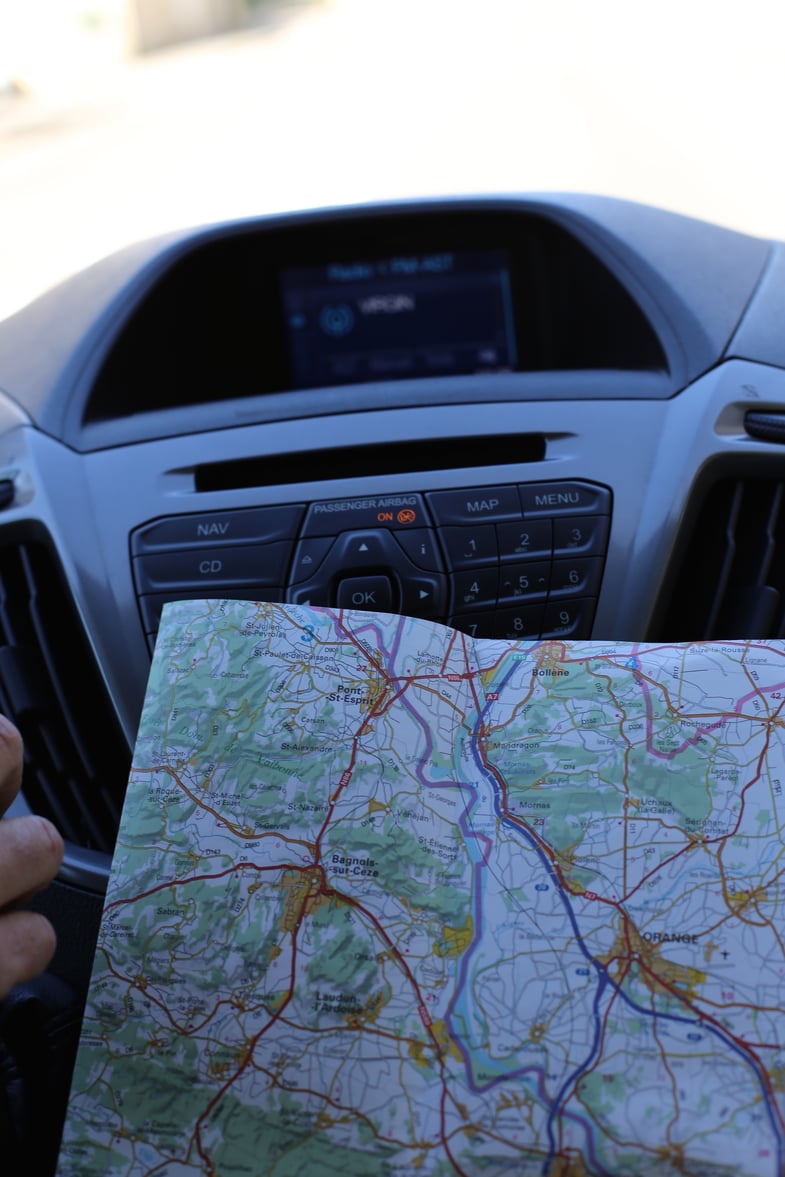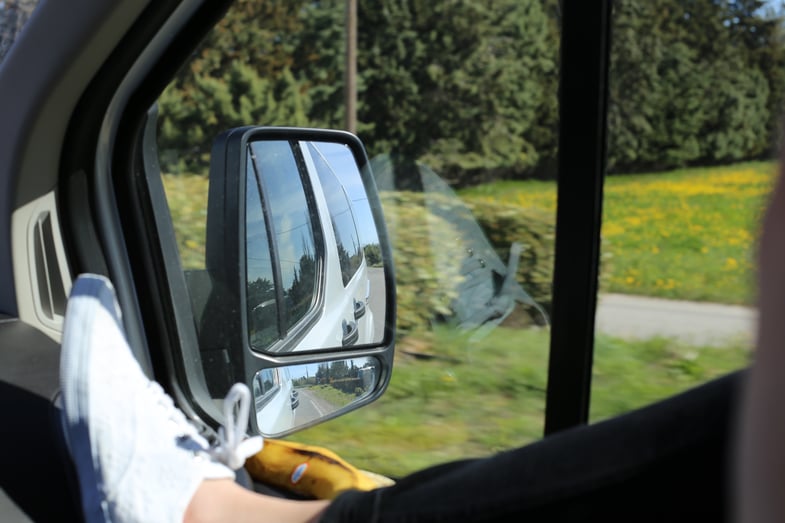 When I look back on this experience, it's pretty hard to summarize it all without tearing up to express how incredible it was for me. It was certainly the best eight weeks of my life. I got to do what I love every day, while living with some pretty awesome people. My art evolved, and my attitude changed as well. I was able to loosen up and really enjoy myself. For me, European Art Classroom was a personal and intellectual journey. At its end, I have come to realize how important art is to me, and how I must balance my life accordingly. Ah, screw it. This feeling really is indescribable. Thank you Mom, Dad, Amy, and Dora for supporting me all the way. Thank you Lindsay Brown, Melanie Maness, and dear Anders. Thank you my awesome advisory. Thank you Mike Henriques. Anne Swayze. Drew Donaldson. Megan Hardie. Edna. Student Leadership. Alan and Sarah McIntyre. Dave and Morgan Salathe. All of my teachers and the rest of faculty. Dave and Jenn Fleming especially. Thank you my friends. Thank you Student Body. Thank you Maintenance. Thank you Admissions and many, MANY thanks to Proctor for giving me this opportunity. Soon I will be moving on to Macalester College. See you all at graduation!
Jackson:
Over the course of the past two months I have painted, traveled, sketched, walked, and ran, through four different countries and six major cities. To be able to have this opportunity as a high school student is surreal. I have grown tremendously as an individual and as a group member and I have learned to appreciate everything I have and everything that I wish I could have. Most importantly I wouldn't have been able to experience this growth without Dave and Jen. They are inspirations to us all and they have left a lasting impression on myself as well as the group. With this program I have increased my hunger for the arts, my passion for history, and my love of culture. I can't wait to implement the skills I have learned here into my everyday life and future endeavors. It's been a wild ride but it's time to pack up my bags, take one last look at the house, and never forget what I have learned and achieved in this rich and beautiful country.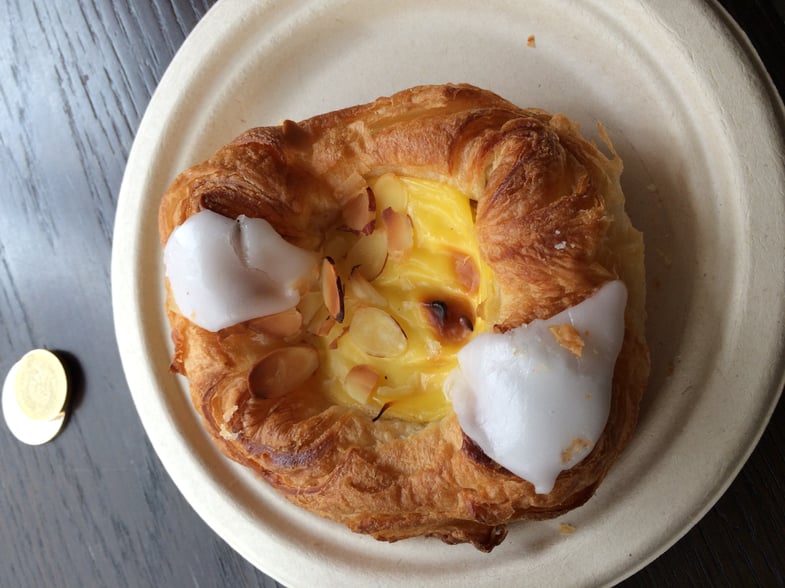 Fifi:
Time flies so quickly, I can't believe that I have been in France for 2 months. The 8 weeks I spend in Europe with this great group of people has really been the best 8 weeks in my life.It is the perfect way to end my time at Proctor. Looking back this term, I can remember vividly all the placed we explored, the flower along the drive, the conversations we had during picnic, the songs we played in car, the food we had. I want to thank Dave and Jen for being the best teachers, dorm parents, friends, and making the European Art Classroom so awesome.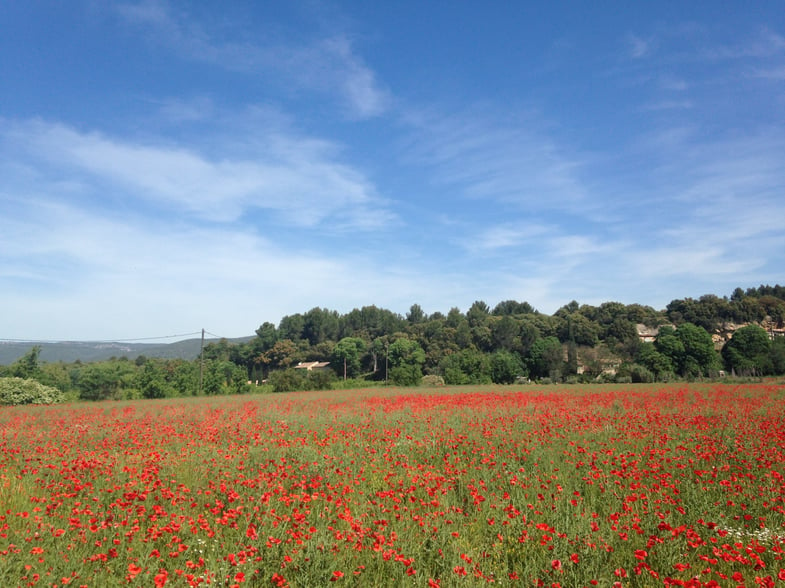 Gabbi:
Wrapping up the past few days in France has been weird. I've come to know Aix-en-Provence as a second home and I can't imagine what it will be like to go back to a place where I am not constantly surrounded in art, culture and beauty. Here, I can't help but open my sketchbook and record what I see around me, and I really hope this habit carries back over to the U.S. I have grown a huge appreciation for off-campus programs because of how much I have learned in only a term. I know that I'll always remember this experience and I will always be grateful for such a unique and special opportunity. Thank you so much to Dave and Jen for constantly keeping us moving and learning. Everyday has been packed and although it'll be nice to relax when I'm home, I know I'll be eager to travel as much as possible in the near future.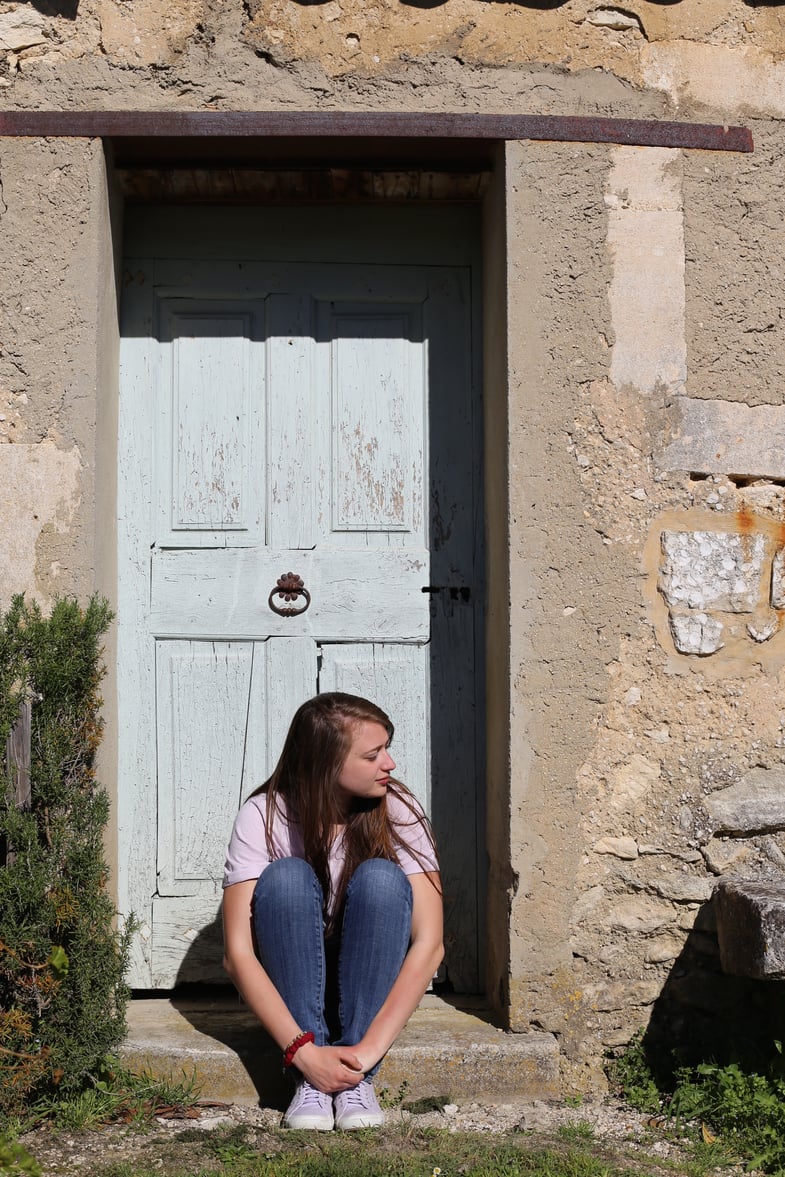 Liv:
Last night, somewhere between shooting pretend guns at each other and doing facials Fifi and I realised our time here was coming to an end. In fact we realised a lot of things were coming to an end. Not only will we be flying home and away from our home in Aix but we will also be saying our goodbyes to Proctor. I could not have asked for a better goodbye to Aix. Lindsay and I wandered through the market before picking up a fresh baguette, local cheese and a bowl of delicious strawberries. We sat on a bench eating our picnic and just sat there. We didn't talk much but just existed and enjoyed the moment. This coming week I challenge you to exist, because you will never be in this moment ever again so look around.
Jill:
While I am happy to return to my family in Massachusetts, I am, at the same time, hesitant to leave this new family I've grown to be a part of. It seems weird that it's already over. It's been a long nine weeks, but on the same token, it's been no time at all. As terrible as that last sentence was, it's true; there are no better words to explain it. Even as times grew trying in the moments of contention, I still love every one in this group as family. Leaving is hard, but the time is right. I leave with no regrets, having taken advantage of every single moment. PS, I love Jen. She is the bestest.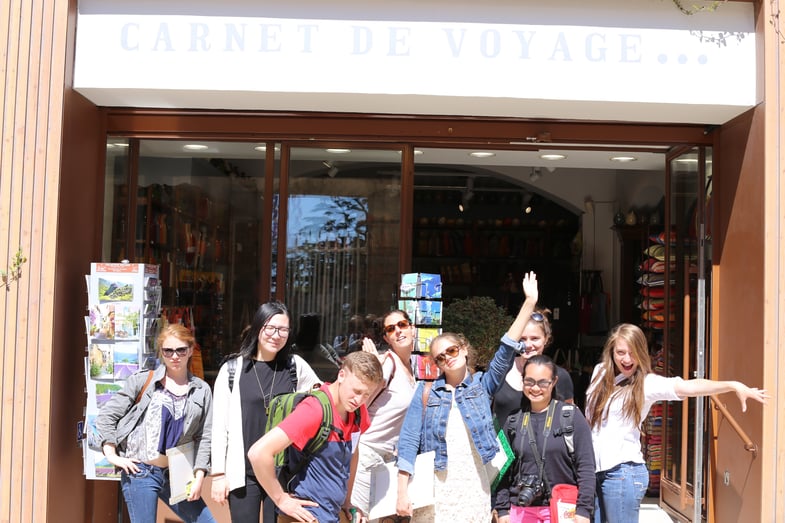 Bao:
As European Art Classroom comes to a close, I reflect upon the two months I spent here. This trip has been very valuable for me and I will always cherish the moments I had with everyone here. I would like to talk about them here but that would take forever, so the bottom line is, I am extremely grateful that this trip happened and that it has given me an elevated sense of appreciation for art and all that's around me. Thank you Jen and Dave for giving me the opportunities to do all of what I have done, which was to make amazing art and be culturally enlightened and many more of course.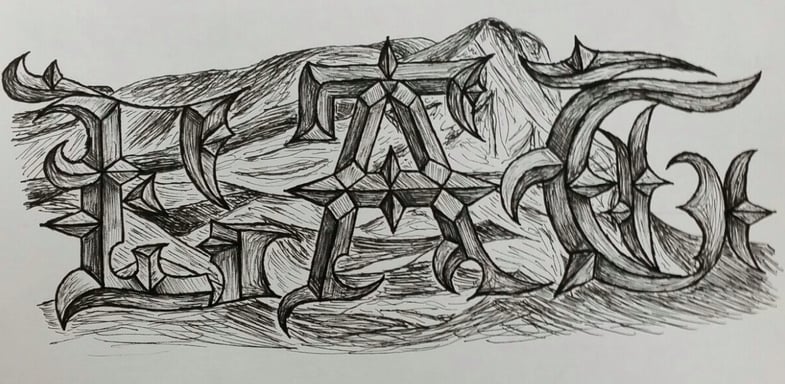 Lindsay:
Over the past two months I have learned a lot. Whether it is how to pack for a week trip in Milan or how to perfect the "do not even think about taking to me" face on the metro, I am sad to say that I am going home. European Art Classroom has been a trip that I will never forget. With a belly full of good cheese, fresh baked bread, strawberries, and street food, I am off to catch the plane that will take me back to Proctor Academy, where I am to be reunited with those I left two months ago.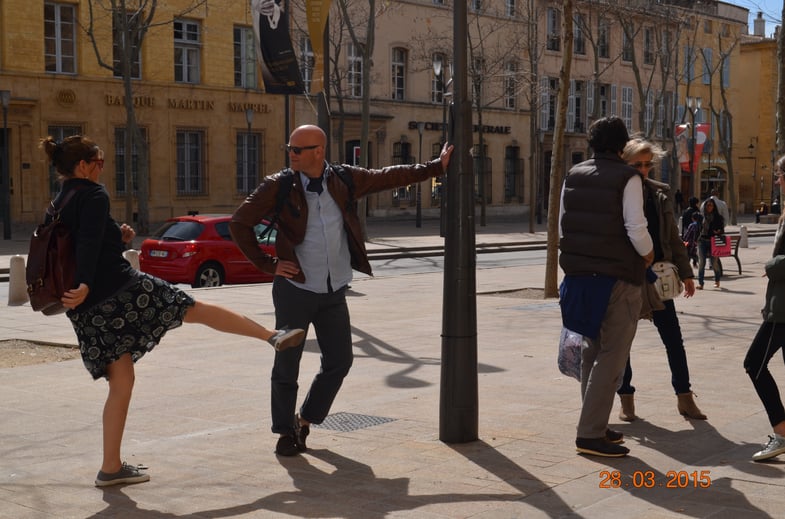 We love you all. Exist in the moment, always. Tomorrow may come but the now is the now. Make art, make beauty, make a difference. We will miss you. You were one heck of a wonderful group - Dave & Jen