On our first day in Madrid, the group flew in around 5:00 pm for a 6:00 pm check in at our hotel, Petit Palace. After everyone got situated in their rooms we met in the lobby to embark on a walking tour of the area. We ended the night with dinner at a family restaurant serving tortilla de patatas.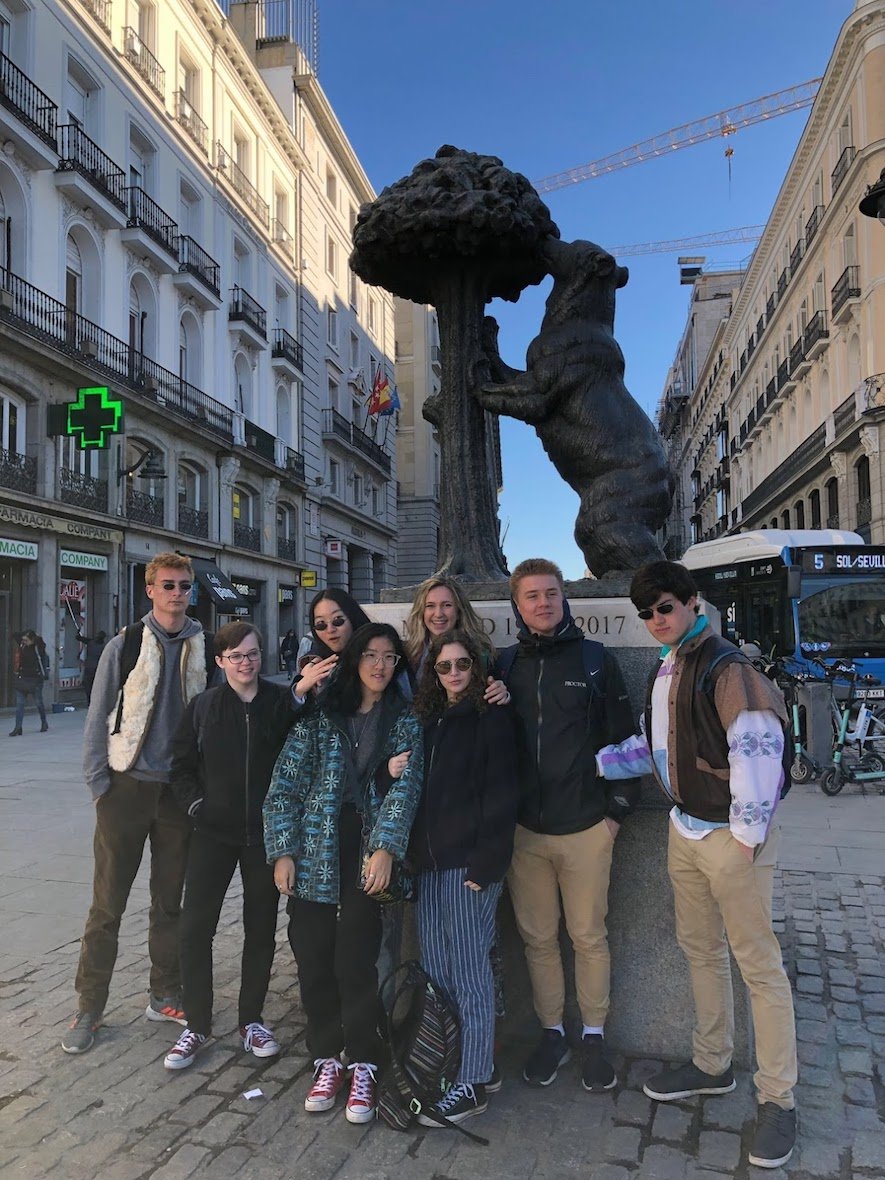 Hieronymus Bosch, (between 1490-1510) The Garden of Earthly Delights, oil on oak panels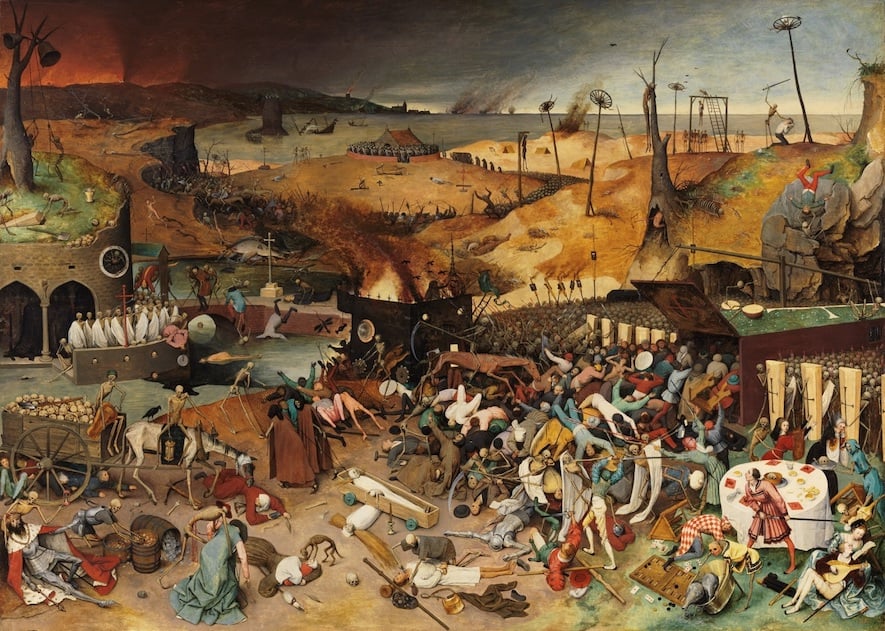 Pieter Bruegel (1562), The Triumph of Death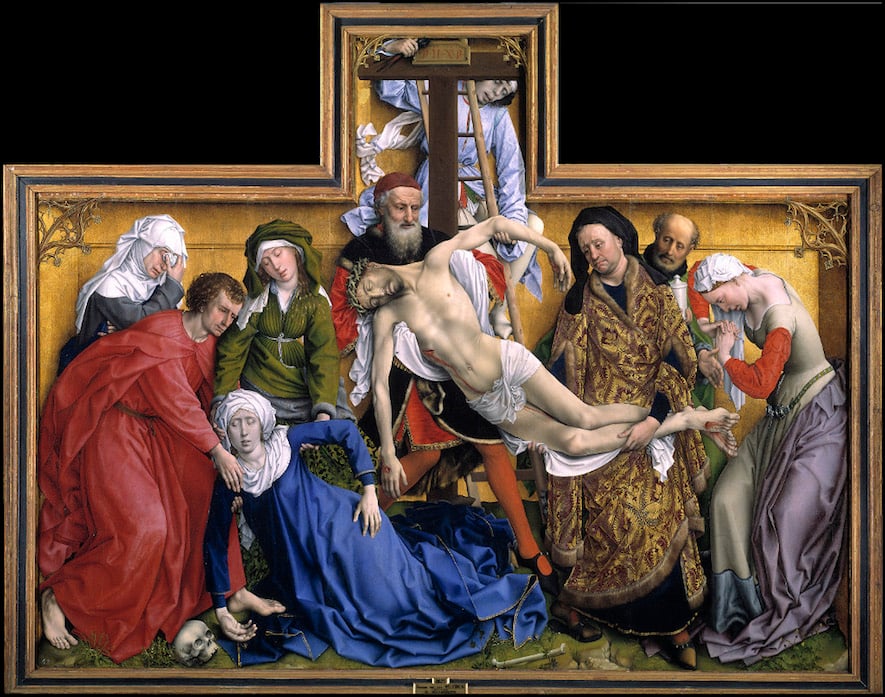 Rogier van der Weyden, (1435), Descent from the Cross

Francisco Goya,

1814–15

The Third of May 1808,

oil on canvas

Tuesday, the second day in Spain began with a tour of Plaza del Sol, populated by street performers each with some sort of crowd and visiting the small museum called Real Academia de Bellas Artes. Goya taught there and among others, Picasso and Dalí were both students at one time. After lunch we toured the Museo del Prado. After being surrounded by Bosch and Goya's art for a couple hours, we dispersed across our area of Madrid to find dinner.
Wednesday contained our visit to the house of the famous Jaoquín Sorolla. We toured the home, viewing his collection for about two hours before a little bit of free time. I went with two other members of the group and we ate croquettes and huevos con bistec.
About to meet the Spain group.
Thursday, my favorite day, was spent in both Madrid and Segovia. The majority of our day was enjoyed with the Proctor en Segovia group. Each Spain member brought someone from France to their host family for lunch. As much as I loved the paella we were served for lunch, by far my favorite part of the day (and possibly the entirety of European Art Classroom) was the amazing flamenco dance we attended when we got back to Madrid.
In the beginning, only one of the five band members participated. It was the guitarist, who played so fluently and perfectly it was hard to believe a human could even possess such talent. Next the two singers joined in, belting out a lively and beautiful story of leaving home and finding love, at least that's what I was told because it was all in Spanish.
After this, the first of the two dancers, the female, joined the performance. In the beginning she moved so smoothly and so gracefully, like an empress controlling the room with swift dance. As the music gained life she matched the excitement with her moves, striking pose after pose, moving around in a colorful blur, almost like a kind of dragon from a story.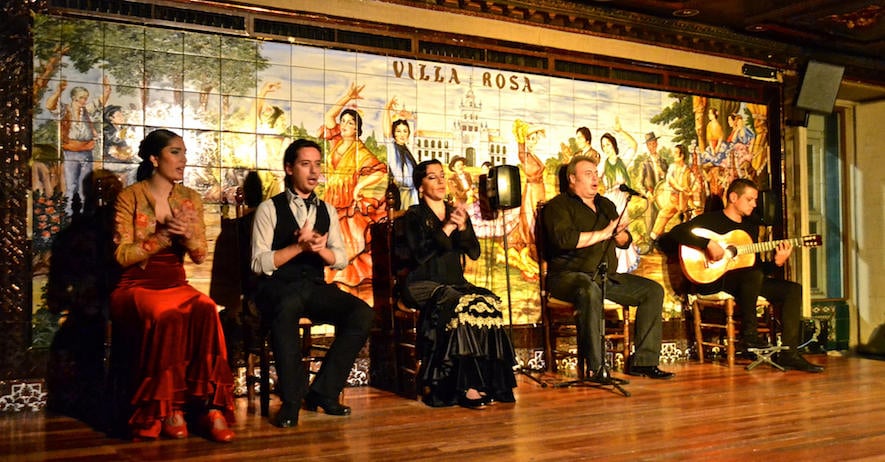 I could not have been convinced that anything more captivating has ever existed but then the male dancer came in to complete the show. He held such an intensity in his face it seemed like he could win a battle against the whole world. Powered by sheer passion, this man flew around the stage with moves I could barely keep up with. His footsteps were loud like guns, firing bullets of pure style into the ground which resonated through the crowd in the form of awe and amazement. This, shuffled in with his movements combined with the rest of the band made a beautiful scene.
Such life! such culture! They all looked as though they didn't need the crowd for approval, as they simply loved to play. A guitarist sent from heaven, two voices like Spanish thunder, an empress, and a gunslinger made up potentially the single most impressive performance I have seen in my entire life. I have never seen anything quite like these Flamenco legends.
Pablo Picasso, Guernica, 1937
On our final day, Friday, we went to the Reina Sofia Museum to get a quick look at famous cubist and surrealist artwork. After this we traversed the metro back to the airport to catch our flight back to Aix. So long Madrid, I hope to visit again.
Ian '19