Bonjour! Nous sommes des étudiants et artistes américains, vivant à Vauvenargues, France. This is what we've learned this week in French class with Jen! This week was filled with baguettes, crepes, oil painting, exciting excursions, and many Johnnie quotes added to the ongoing list of "Johnnie quotes".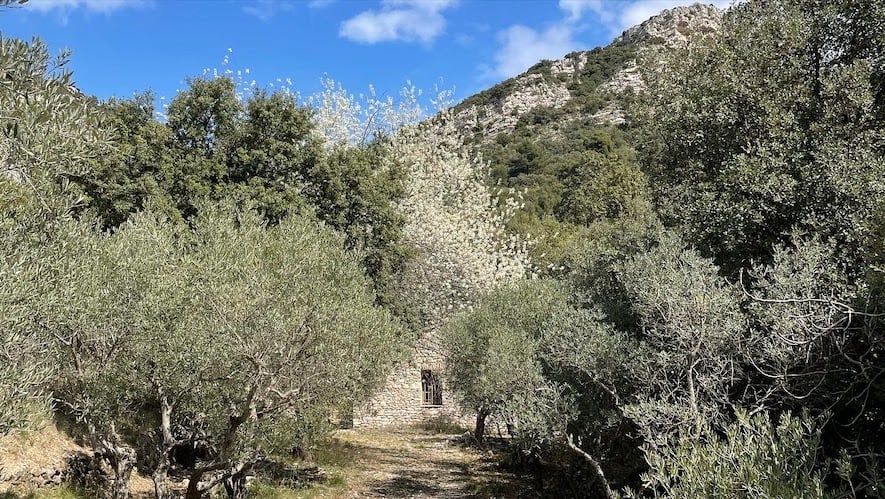 (our backyard with blooming trees)
The big adventure of the week was a mysterious drive with Dave snaking through the winding roads of the South of France, paying homage to the great French resistance fighters (Maquis) of WWII.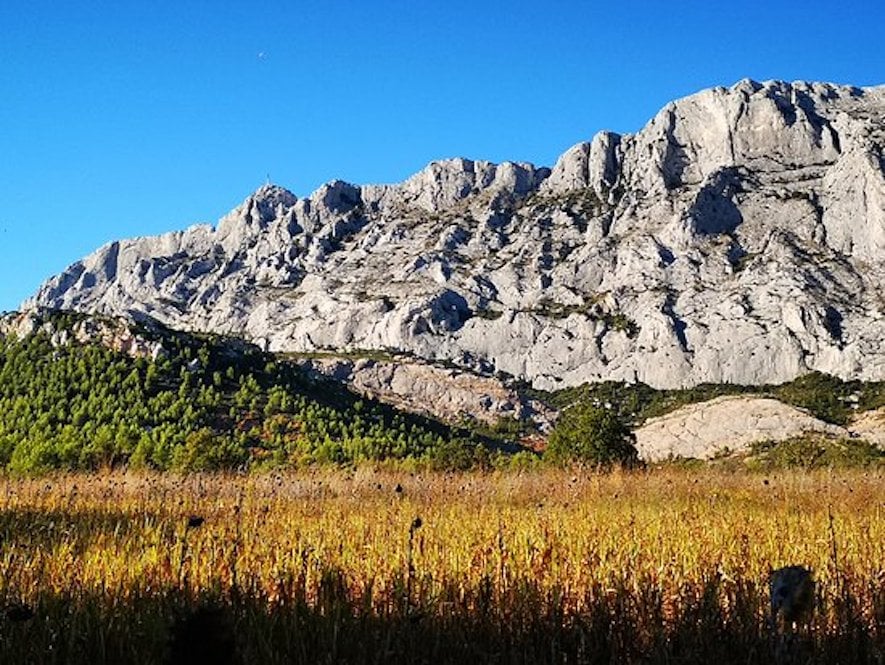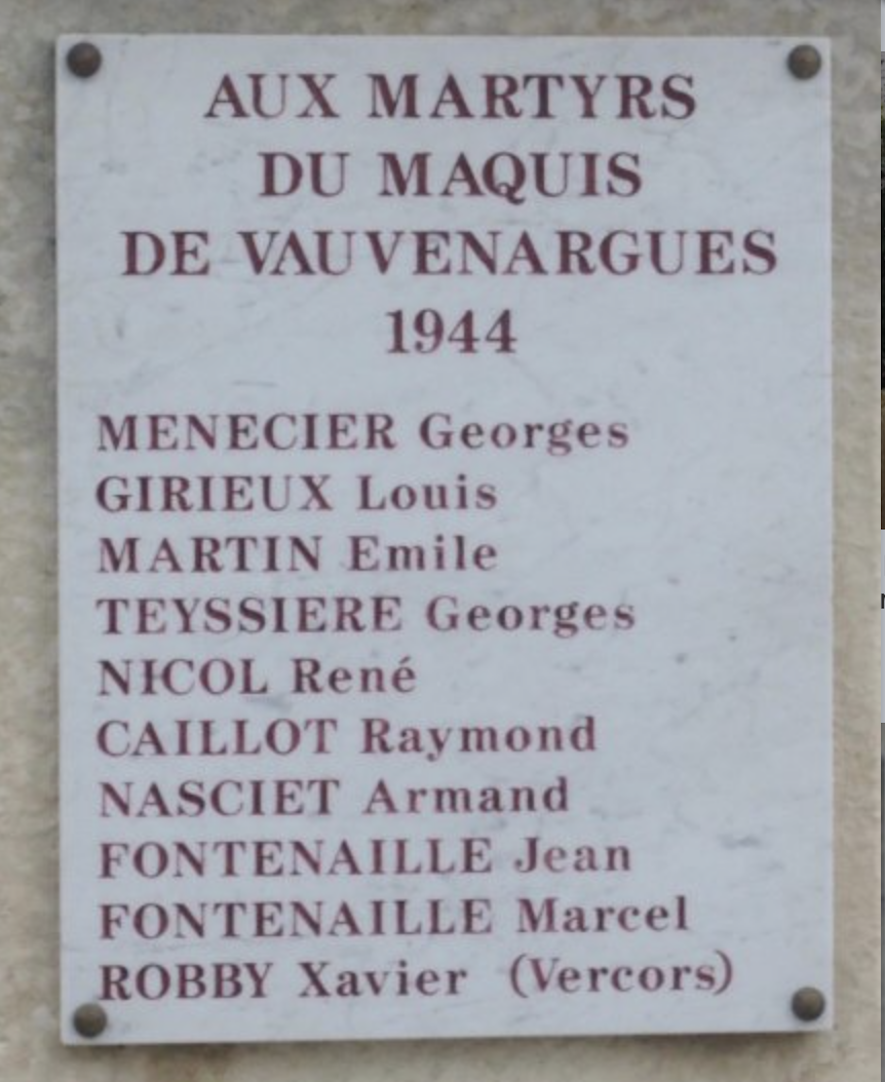 We made a quick pit stop at a local grocery store stocking up on delicious baguettes, cheese, fresh in-season fruits, and vegetables. Seeking out a picnic spot while driving through the bumpy roads of vineyards we were all astonished by a house upon a hill, or "Castle on the Hill" as Ed Sheeran would say.
Dave proposed we knock on the door of the great estate and ask to picnic on their property. We were all a bit uneasy with the idea but soon caught onto the surprise as we made our way up the steep, grand driveway. Dave announced we would be spending the day at the home of his dear friend: Monique, who later toured us around her property, and studio. Monique started building the home in 1974 alongside her late husband and brother as the architect. The place was in shambles with the exception of the chapel, utilized by monks back in the day (11th c).
Monique was smiley and welcomed us into her home with warm open arms. Her french rolled off her tongue and was soothing to listen to, Dave would translate for us, and we instantly fell in love with her. Her gallery had us in awe. It was magical making a connection with someone regardless of a language barrier.
After a long picnic, we parted ways to establish our own painting spots. Dave, Trin, Thomas, and I hiked down to a seemingly luscious field of green grass; a farmer driving by in a tractor would later enlighten us with the knowledge that our perfectly green grass, was winter wheat!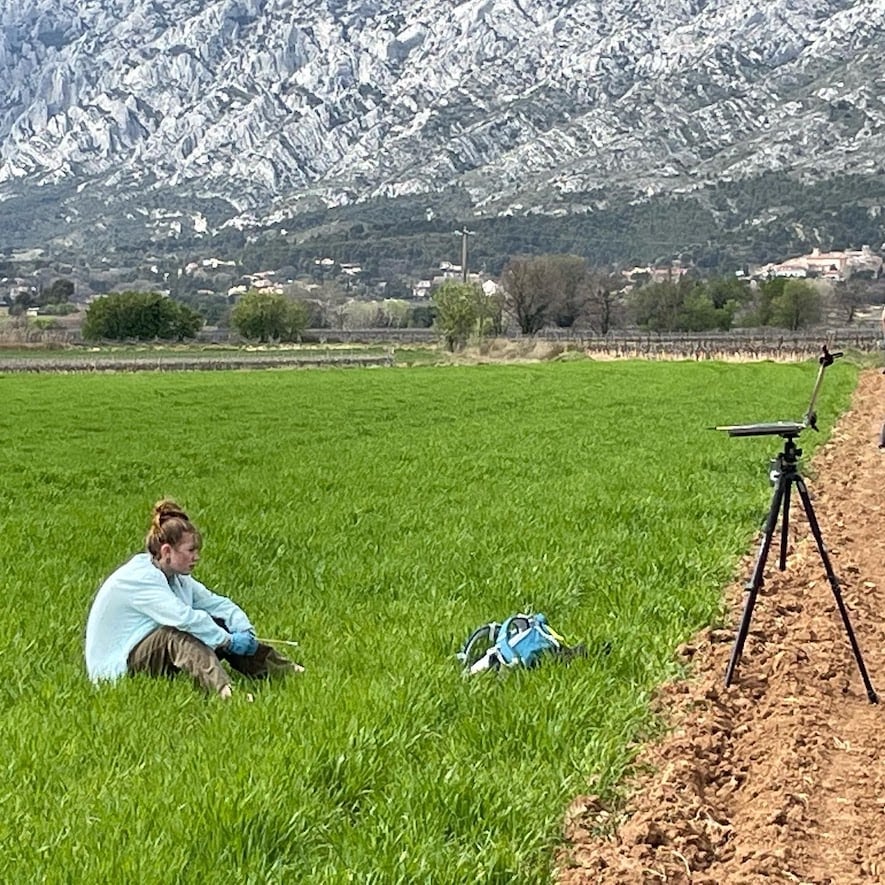 Kara would soon join us and we would find ourselves spinning around and having handstand contests. The farewell to Monique was bittersweet, we all drove away inspired, yet, excited to return home to Jen for pizza movie night!
As I'm writing this everyone is scrambling around the living room finishing final preparations for our first long voyage tomorrow, Mason is strumming the guitar and all our stomachs are filled with Hachis Parmentier (French version of Shepard's Pie) and Kara's lemon tart. Safe to say we are all in love with the European lifestyle.
And how could I forget our visit to the Paul Cézanne's art studio. We leave for Paris tomorrow morning and we will come face to face real Cézanne's.
~ Ella '23