This past week, we went on an incredible voyage to Valencia, Spain. The five days we spent there were filled with traditional Spanish food, Flamenco, so much historically significant art, gelato, group dinners, sketching in our carnets, the beach, card games, milkshakes, walking, bus rides, an aquarium, and lots of educational opportunities.
Morning view from the breakfast room.
Valencia is a beautiful port city that is located on Spain's southeastern coast, about a three-hour train ride from Barcelona. Valencia offers a plethora of art museums, multiple beaches, local shops, a diverse collection of restaurants, some elegantly crafted cathedrals, and Europe's largest aquarium.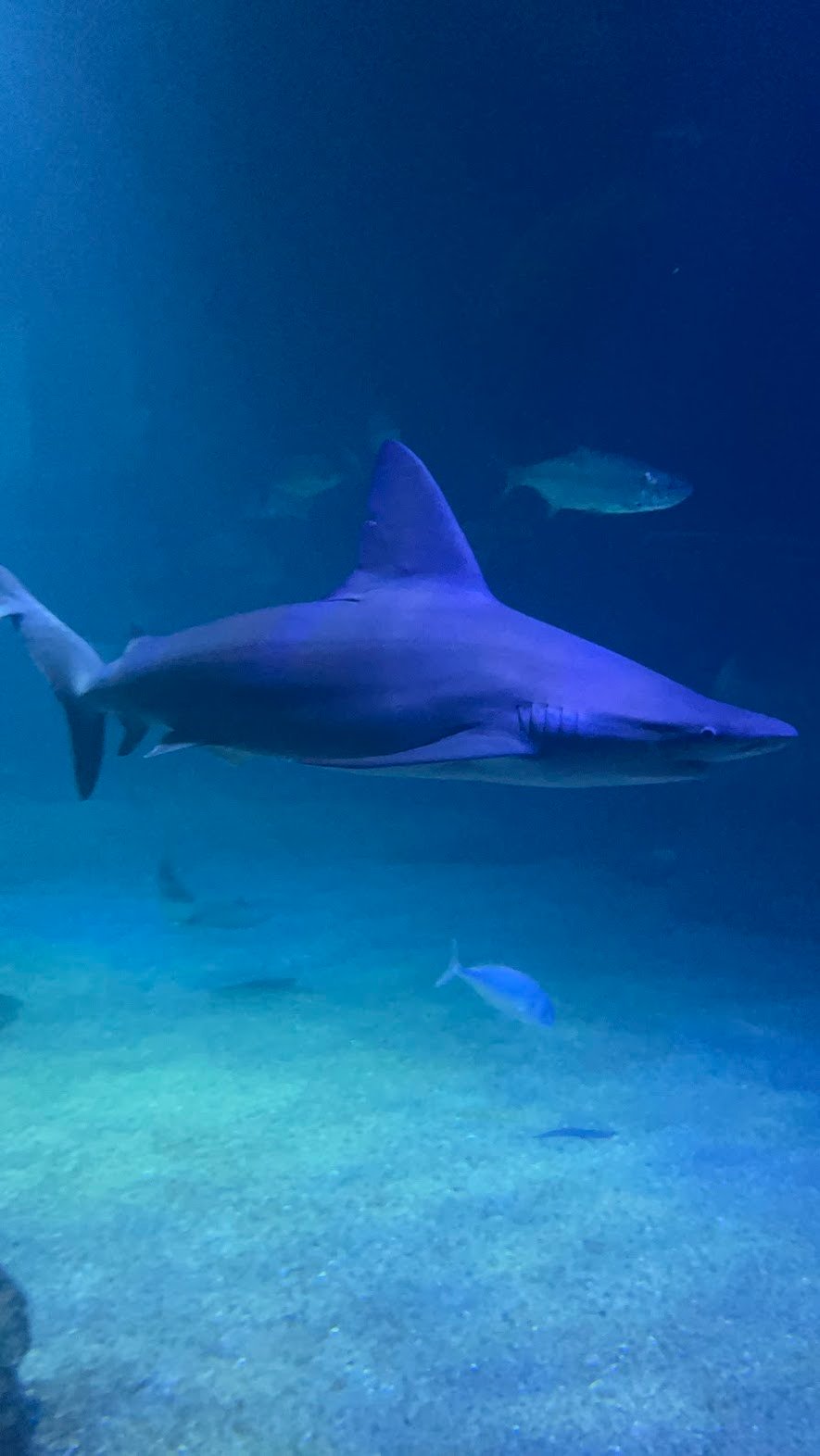 We spent our five days in Spain exploring the local culture, happenings, art, and architecture. Four of our days were spent in Valencia, but on Wednesday we took a train to Madrid, Spain to visit the Museo Nacional del Prado, an art store, some local shops, and lastly to the Cervecería Restaurante in the Plaza Mayor to complete a carnet sketch.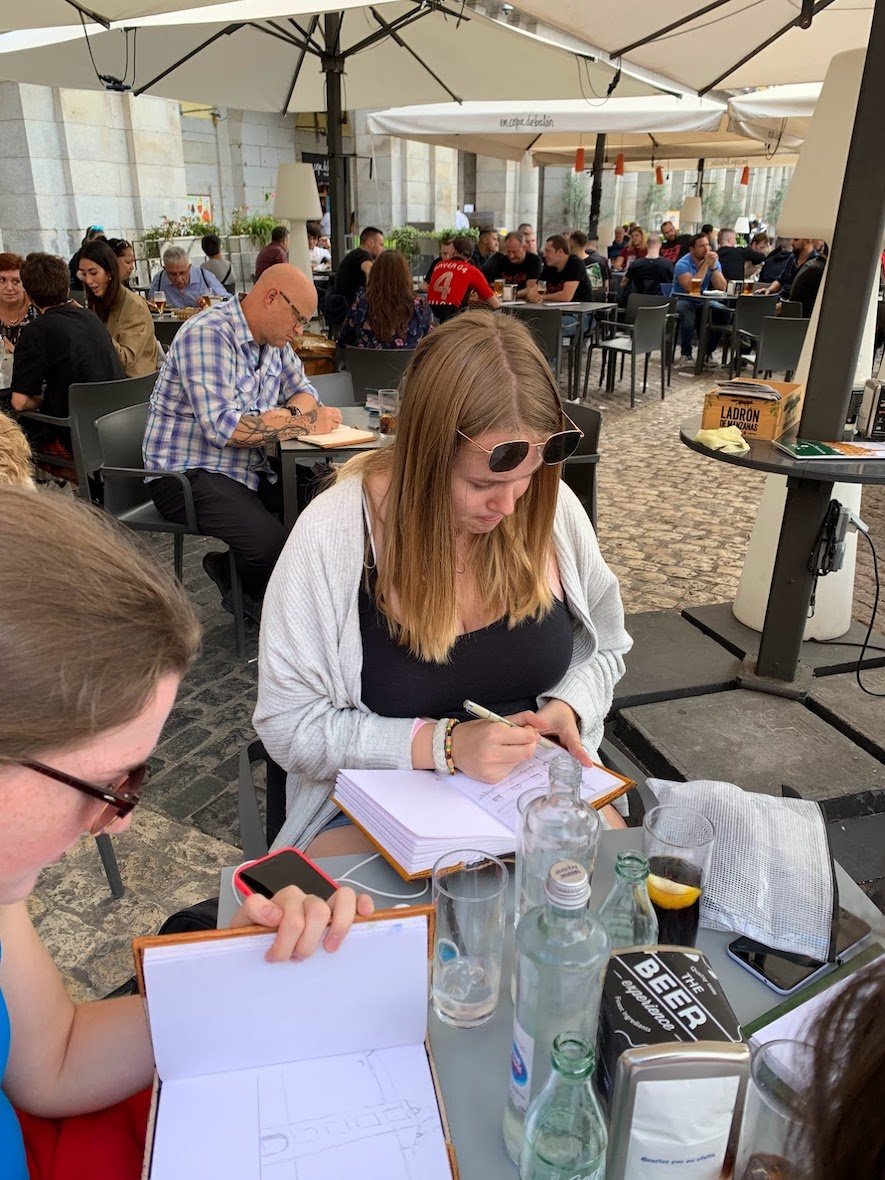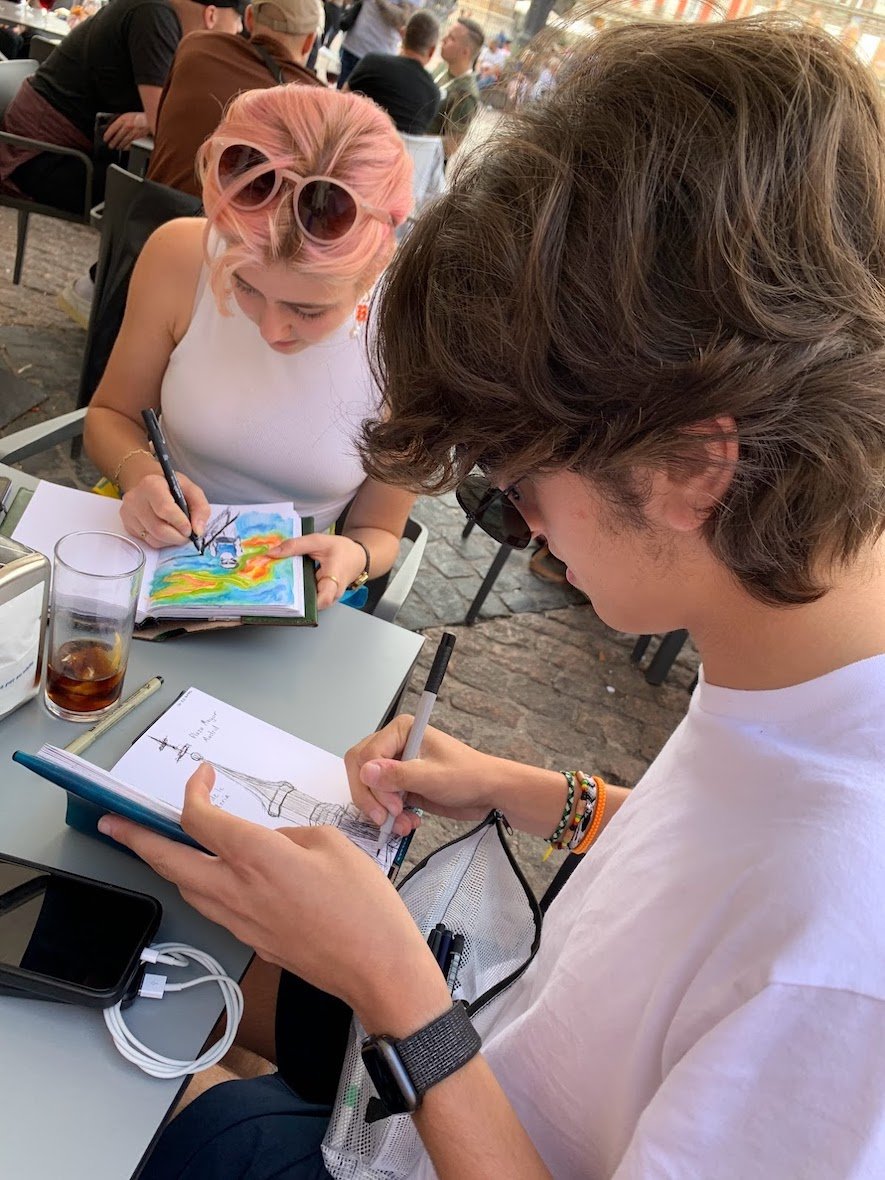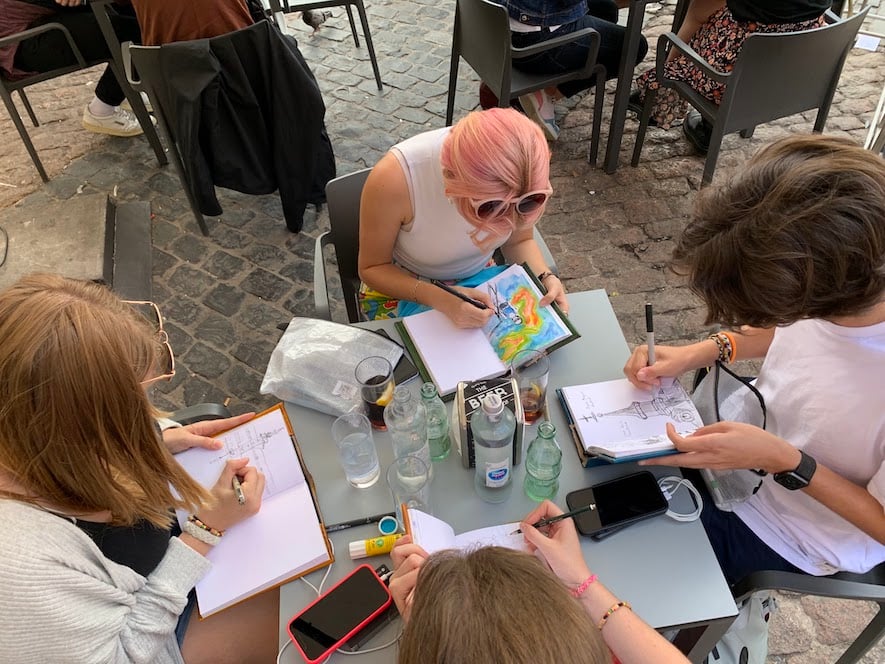 In the center of Valencia, there is a busy pedestrian strip called "Plaça de l'Ajuntament". This strip acts as the "main hub" of the city. It is home to hotels, pharmacies, water fountains, local restaurants, thrift stores, shops, and an essential restaurant in my opinion; Five Guys. While I am very intrigued and eager to learn about other cultures and their food, I am also always in the mood for a Five Guys milkshake and some jalapenos.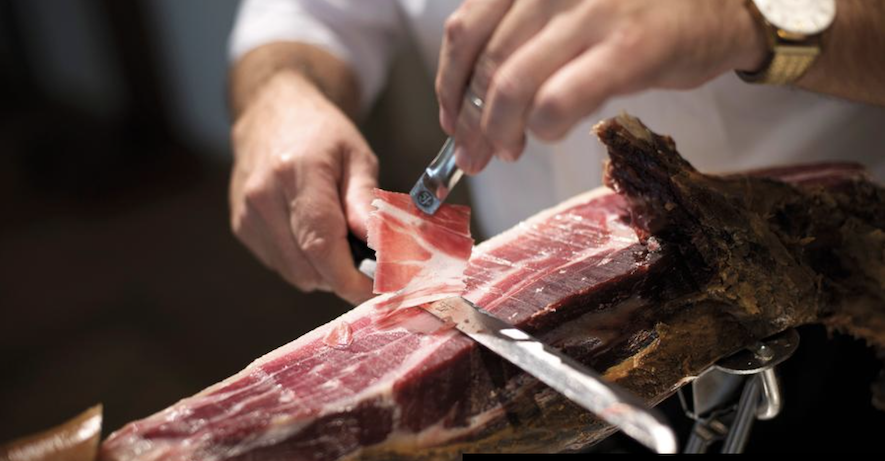 Despite the presence of Five Guys in Valencia, I tried many new foods, including Paella and Jamon Iberico, both of which I would eat again! Paella is a flavorful traditional Spanish dish made with rice, saffron, and either chicken or seafood. Jamon Iberico is sliced ham that has been cured for two to four years and is then sliced fresh to order.
The architecture in Valencia is exquisite, but each building varies in style. Gothic, Baroque, Romanesque, Neoclassical, and Modern architecture are all visible in the streets of Valencia.
Over the course of this term, we have learned about many different art styles and the time periods in which they were most common, but we have also learned about numerous architectural styles and their characteristics. It is always enjoyable to be able to look at a building and determine which style it was built in. As a group, we often make a game out of this to see who can name the style the quickest when looking at architecture, especially when we are on an excursion. The winner gets bragging rights!
We visited three different art museums during our time in Spain. The first art museum we visited was the Museum of Fine Arts of Valencia.
This museum had multiple different floors of art and many different rooms, all grouped by the aesthetic or time period of the pieces.
It's not everyday one gets to see an El Greco.
The majority of the art in this museum was created between the fourteenth and seventeenth centuries. It is home to more than 2,000 pieces of art, but the piece that stood out the most in my opinion was Botticelli's portrait of Michele Marullo Tarcaniota from 1490. I am always amazed by every painting of Botticelli's.
The second museum we visited was the Prado Museum in Madrid. The Prado is one of the world's largest art museums and houses art from important artists like Bosch, El Greco, Diego Velázquez, Francisco Goya, Peter Paul Rubens, Raphael, and Carravagio. This museum was my favorite, simply for the reason that I was able to view and appreciate so many artistic masterpieces in person, especially after learning so much about art history this term.
I spent a long time looking at Bosch's The Garden of Earthly Delights, which is a triptych that seems to get more complex the longer you spend looking at it.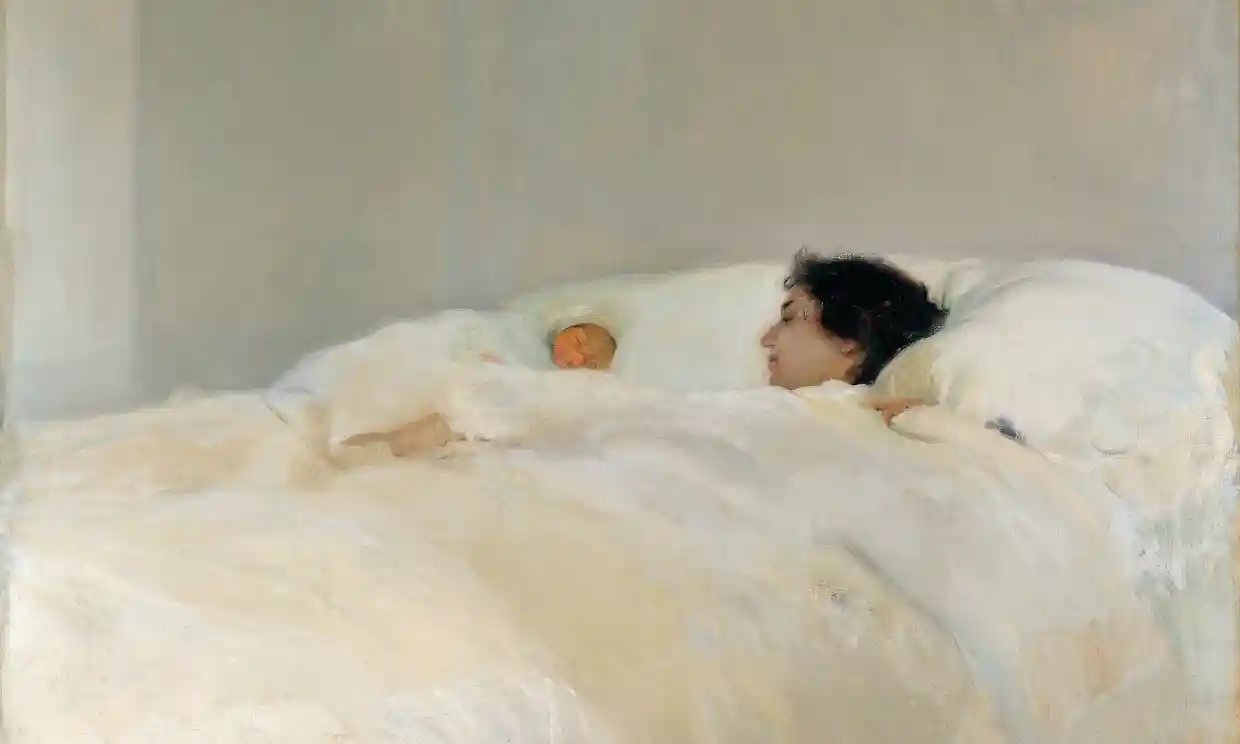 The final museum we visited was the Fundación Bancaja in Valencia, which is a cultural center that temporarily houses a variety of art exhibitions. When we visited, a large collection of Joaquin Sorolla paintings were on display. On the top floor, there was a collection of furniture and graphic art. I enjoy Sorolla's style, where details are suggested and his brushstrokes are visible. Overall, I thought that the three museums we visited were inspiring and positively contributed to our experience in Spain.
Lucy '24