"If we don't change, we don't grow. If we don't grow, we aren't really living." -Gail Sheehy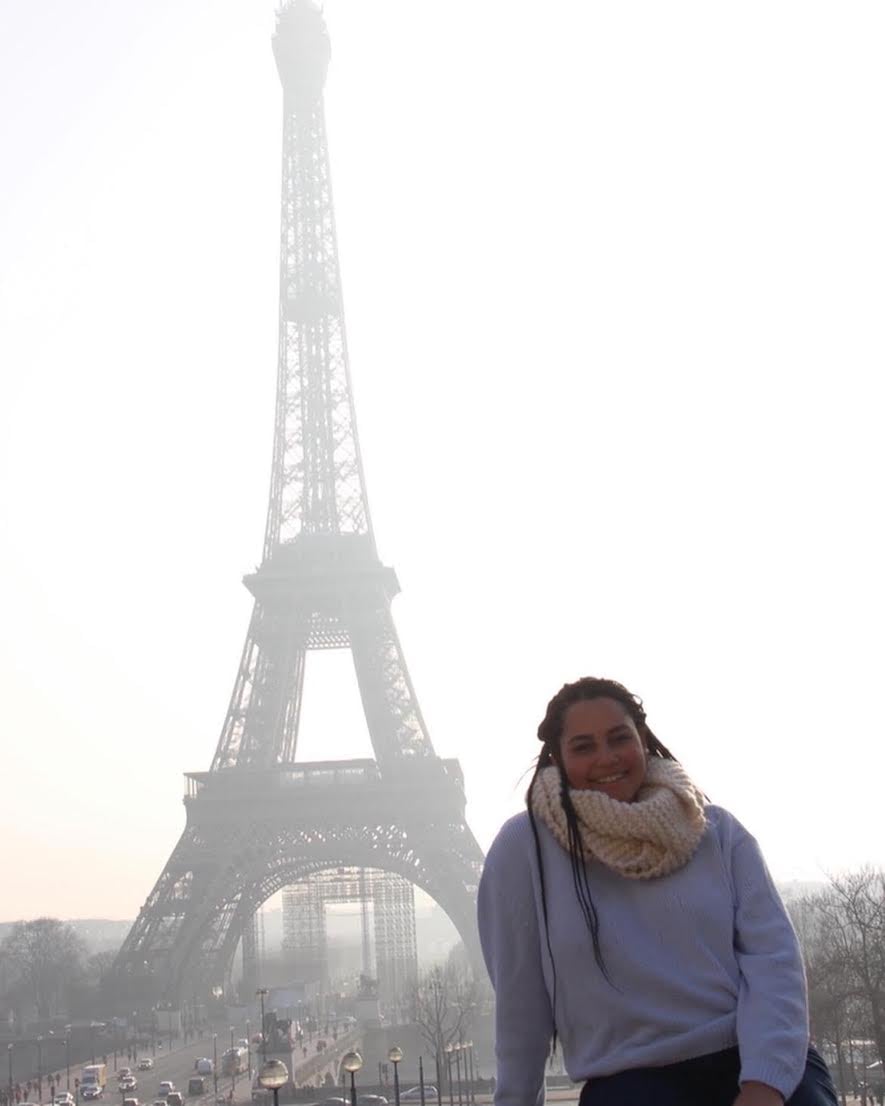 Before we headed out on our last voyage to Florence, we spontaneously decided to sleep outside under the stars. As the hours got later, the sky got darker, and eyes got heavier, the conversations got deeper. In that moment we went around in a circle and asked: "if there was one thing you wouldn't change from your Proctor experience in the past 4 years, what would it be?" A moment of silence passed, as we curled up in blanket cocoons pondering that question. It was one of those times where we all knew what each other was thinking, without saying it. Eventually we all said hands down going on this off-campus trip; we wouldn't have changed it for the world. Face up to the stars, all we felt was pure bliss and happiness.
Some of the best moments in life are the unexpected ones. While our trip to Florence was met with unexpected circumstances, winding up in Nice was one of the best results. As we walked the cobblestone streets of the Old Town, we wound up on the beach that had the most beautiful pure blue water. We decide to sit for a minute and just enjoy the view. Sitting there, I remembered the first day I had arrived in France. Nothing had felt real yet, I was in that "pinch me stage, I'm dreaming'' state. It wasn't until the second day it hit me. I woke up in the morning as if it was a regular morning, headed to the kitchen and was met with one of the most beautiful views I had ever seen. I opened the door and walked outside to see more. I sat quietly on the ledge of the rock wall and had my moment. "Wow, I'm actually here; if this is a dream, I never want to wake up." The end seemed so far away and that I had bucket loads of time. But here we are, 53 days later and the view never gets old. It's amazing to think how many memories we had created over these eight weeks. I can recall one of my favorite memories being the boat ride through Paris at night. It was absolutely freezing but we were all jumping up and down in the back of the boat beyond excited to see the Eiffel Tower lit up at night. It had only been two and a half weeks since we had been in France, but that was one of the earlier moments where we all started to feel like a family.
Again, Gail Sheehy wrote, "If we don't change, we don't grow. If we don't grow, we aren't really living." Each of us was challenged throughout this term whether it was through our art, language, or homesickness and we changed in the best ways because of this. We were challenged to adapt, whether it was in the little switches like staying in Belgium instead of continuing onto Germany; a decision made in the airport when it just didn't feel right. Or the big challenges like fitting Sherry (our van) through a very tiny parking lot with maybe two inches to spare. With these challenges, we became a united family. We all grew individually and found what spoke to us in art especially. Nikki found her calling through Street Art, while Blaine found his in architecture as well as palette knife in his personal work. Vienna with her glorious flowers and Carol with her soft touch that makes her paintings look like heaven. Bee found hers in her personal of Audrey Hepburn and Kaley finding hers through her Carne de Voyage. Tori found herself through bright colors where I found mine through black pen and ink. We ate foods this term that we would never have thought of trying before such as escargots, duck liver pate, frog legs and horse meat. We refined our pallet to truffle goat cheese, well some more than others, which made picnics one of the best parts of the day. Through this growth, we were all truly living. As we venture home, our endless belly laughs, karaoke car rides, inside jokes, and British accents will be memories that will last a lifetime. Life is about seizing the moment as it comes, and I believe we all did that this term. - Ryelle '20
A few weeks ago in my blog I wrote about the importance of creating. I challenged you all, wether it be painting, cooking, or writing, to create. Creating is powerful; however, what I've found even more important is harnessing the "empty moments." These are moments where I am not creating, but instead simply observing or reflecting. Empty moments are hard to come by when navigating our busy lives, but how can we learn, collaborate, and create if we aren't also reflecting? I am forever grateful to Proctors off campus programs for embracing empty moments. - Vienna '20
Rachel Wolchin once said "If we were meant to stay in one place, we'd have roots instead of feet." Growing up I lived in a town of about 2,300 people. There is one gas station, a pizza place, hair salon, the local elementary/middle school, and of course, Proctor Academy. As a kid I had never really traveled much to different states, let alone a different country. As I grew older, I longed and craved for adventure, exploration, and spontaneity. Here on European Art classroom, I was able to achieve just that. From traveling to Paris to spontaneously deciding to stay in Belgium instead of Germany, and even leaving Italy early. From the long car rides to different towns, exploring the streets and going to different places to paint, I was able to discover amazing things, architecture, art, and food. Words can't describe how amazing this experience has been.
There's something about exploring new places and trying new things that is just so exhilarating. Not only have I learned so much about art and art history while being here, but I also learned a lot about myself. I was able to find myself through cobblestone streets, large cities, beautiful mountains, and crystal blue waters. I was able to discover so much about myself through adventure. Words cannot express my gratitude towards my family, friends, and of course, Jen and Dave. Mom, Dad, without your hard work and effort, I wouldn't have been able to experience something so amazing. Thank you so much for making this entire thing possible. I'd also like to thank everyone on European Art Classroom. I've had such a time creating so many amazing memories with you guys and connecting with everyone on a whole new level. We have all created so many memories with each other that we will carry with us forever. Thank you guys for just being such a fun, creative, supportive, funny, and loving family. I love you guys <3. Lastly, I'd like to thank Jen and Dave. Without you guys, this program wouldn't have been possible. Throughout this term I have learned so much. Not only just about art and art history, but so much more, like architecture, cooking, working together, and so many other life skills that I will carry with me into the next chapter of my life. Thank you for teaching me so much and just being amazing people. European Art Classroom is an experience that I will always cherish and carry the memories with me for the rest of my life as I continue on with my adventures. This is just the beginning. - Tori '20
While Dave and Jen told us on the first day that we are traveling artists instead of tourists, it took me a whole term to understand what it means.As artists, we all created great art over the past two months. As travelers, we had to deal with severe weather and virus situations and react spontaneously. As traveling artists, we made the best out of the unexpectedness. We stayed in Brussels and enjoyed Art Nouveau architecture for example and we traveled to Nice, France and got inspired in the numerous galleries in the Medieval town of Sainte-Paul-de-Vence. Euro is totally an educational experience;) - Carol '20
Going on European Art Classroom I knew I would be challenged artistically, but what I didn't know was that I would be challenged by the "go with the flow" schedule. Schedules and to-do lists have always allowed me to get the most out of my day. Close to everyday here in France I wasn't able to live hour by hour like my typical day at home. I have learned how to go where "Sherry" takes me, try new things, and have a more positive attitude towards life in general. I have learned how to be content and live in the moment. Lastly, I have learned how to absorb the sun and paint what I see. I am very grateful for this experience the past 8 weeks and I am excited to continue my art throughout my lifetime. - Kaley '20
From trains to planes and walking long miles, "le voyage de l'Europe" is one I won't forget about. I stepped onto the plane in Boston with excitement, ready to expand my palate of techniques in order for my art to flourish. I believe I've accomplished my goal of becoming a better artist, but it wouldn't have been as easy or fun without all of my friends, and the constant support all of us received from Jen and Dave. The sunny days on top of the hills Dave calls "the sound of music" to the vast, dark-aqua ocean of Cassis, were some of the best days, and I realized that being outdoors helped me produce some of my best work. I've also realized that being outside and surrounding myself with unfamiliar sights lifts the spirit and creates happy moments and feelings. My favorite moment was when all of us were dancing and laughing in the square in Brussels, Belgium. Everything was unexpected and new, bringing the carelessness out of all of us and letting us enjoy minute by minute-the one moment I am most thankful for. - Nikki '20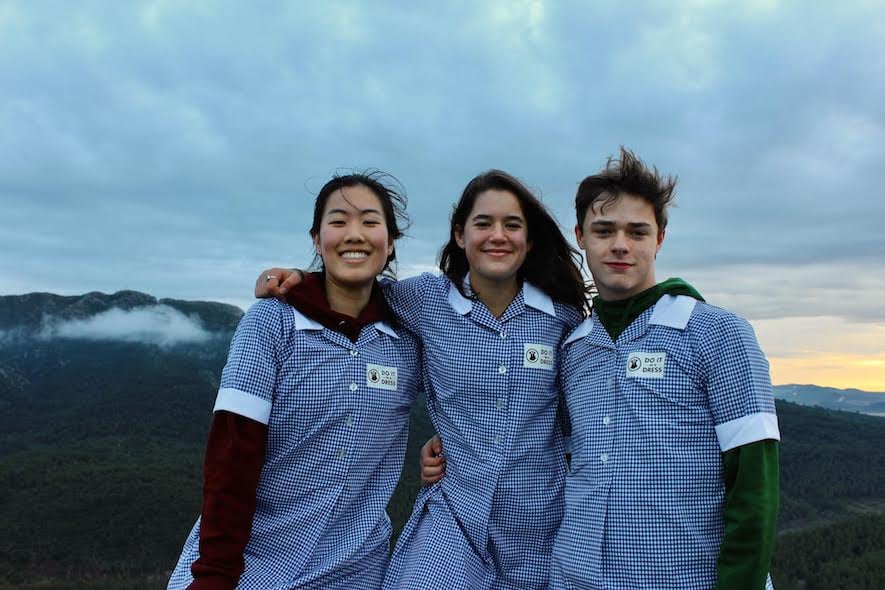 I always strive for perfection in whatever I do, whether it be my schoolwork or newfound passion for art. As I reach the end of our time here, I reflect on what our term had consisted of. We had an amazing set of excursions set out for us, such as Florence, Paris and Germany, but we were forced to adapt because of weather and the coronavirus. Aside from our excursions, there were so many other moments to savor. Our amazing days in town at "Le Festival" for Jen's literature class, Dave's wonderfully entertaining art history lectures, or wandering around to find something to carnet (sketch) in town. I could find perfection in most of these movements, but something that troubled me throughout my entire time here were my oil paintings. The type of painting that we normally practice is called "plein air", and basically it's when you paint what's in front of you, without much detail and in a very short time. This was troubling for me, because of my lack of skill, and quite frankly due to my lack of patience. Learning to adapt and find perfection in my very imperfect paintings, carnet entries, and my book project has allowed me to realize that within any imperfect situation, if you look hard, sometimes really really hard, you'll be able to find one part that you love enough to be perfect in your eyes. - Blaine '20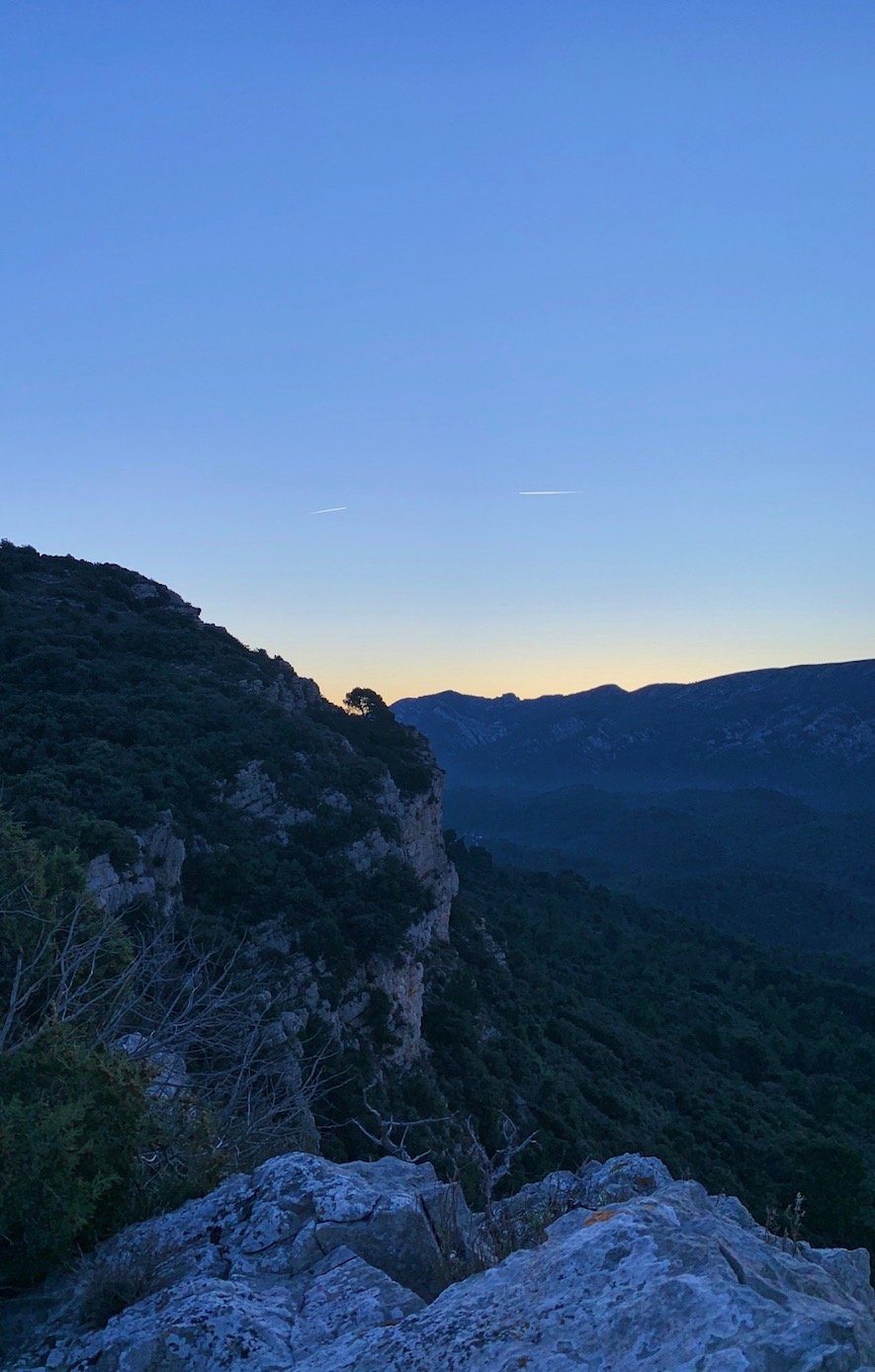 I have never really understood the quote "life is what happens when you're busy making other plans" until I went off campus. I love Proctor's ability to not only embrace change, but face it with a strong, positive attitude. The best moments of this experience, in my opinion, were the unexpected ones. When life threw obstacles at us like snowstorms and corona virus, we changed course and kind of enjoyed the serendipity of it all. Before this experience, I was the type to make everything according to plan; and while having a plan is good, it's important to be able to be flexible when necessary and enjoy the journey. It's all about the big picture-everything is an experience and life is going to be crazy no matter what. It's just a matter of whether you dance in the rain or hide under the covers. - Bettina '20
There are all kinds of family out there, blood family and adopted family. Purpose in life is paramount, witnessing life change and lives evolve and consciously being a part of those is like rocket fuel to us. It's a blast. Go out into the world, always, seizing the moments that present themselves, roll with what you cannot control and always look at the beauty. You can't have light without the darks and the darks too have color and can be profoundly beautiful. Knowing and experiencing the differences between just looking at stuff and seeing is what makes you artists. Practice practice and practice some more. We will miss you all greatly. -
Dave & Jen