This week Euro ventured to Madrid, Spain. The week was filled with many art museums, friends, good food, and more.
We woke up early on our first full day to catch the bus to Segovia to visit the Spain group. This quick one-hour bus ride flew by as excitement churned in our stomachs, this was the first time we saw fresh faces this term.
After exchanging hugs and hellos, we watched a few presentations and explored the area.
It was the first time in about three or more years (due to Covid) since the Euro group met up with the Spain group.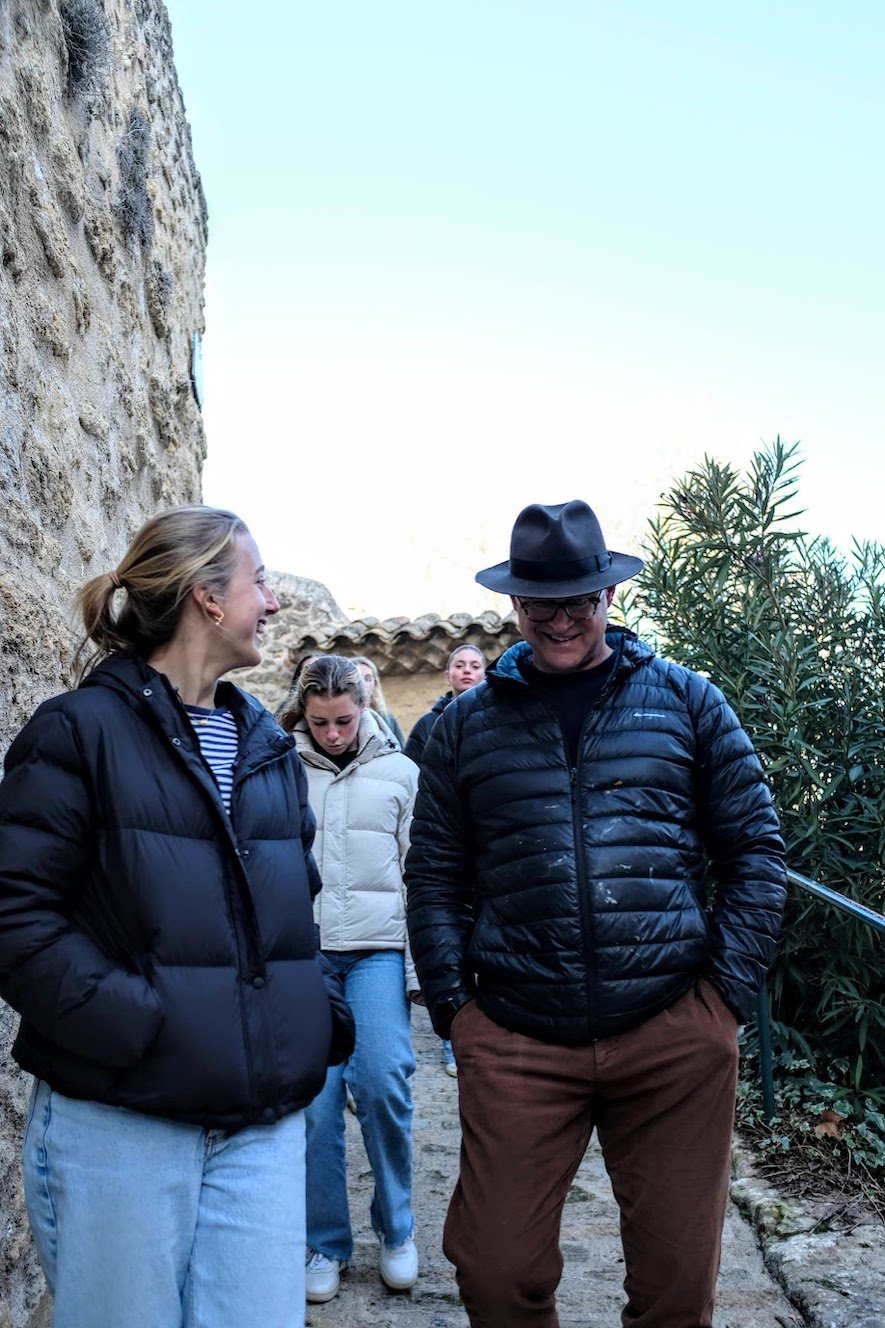 After lunch and an art history class, we had to say our goodbyes and head back to Madrid.
Once we arrived back in Madrid we got ready for our Valentine's day dinner. The next few days were filled with walking tours, The Museo Del Prado, Reina Sofia, Sorolla's house, and Museo Nacional Thyssen-Bornemisza. In these museums, we spend our time getting lost in the art, metaphorically and literally.
This week was very special because it was both Nate and Grace's 18th birthdays! Hopefully, they both had very memorable days.
We tried Spanish food like the tortilla Espanol which was basically a large omelet filled with potatoes and butter. They eat it for breakfast, lunch, and dinner.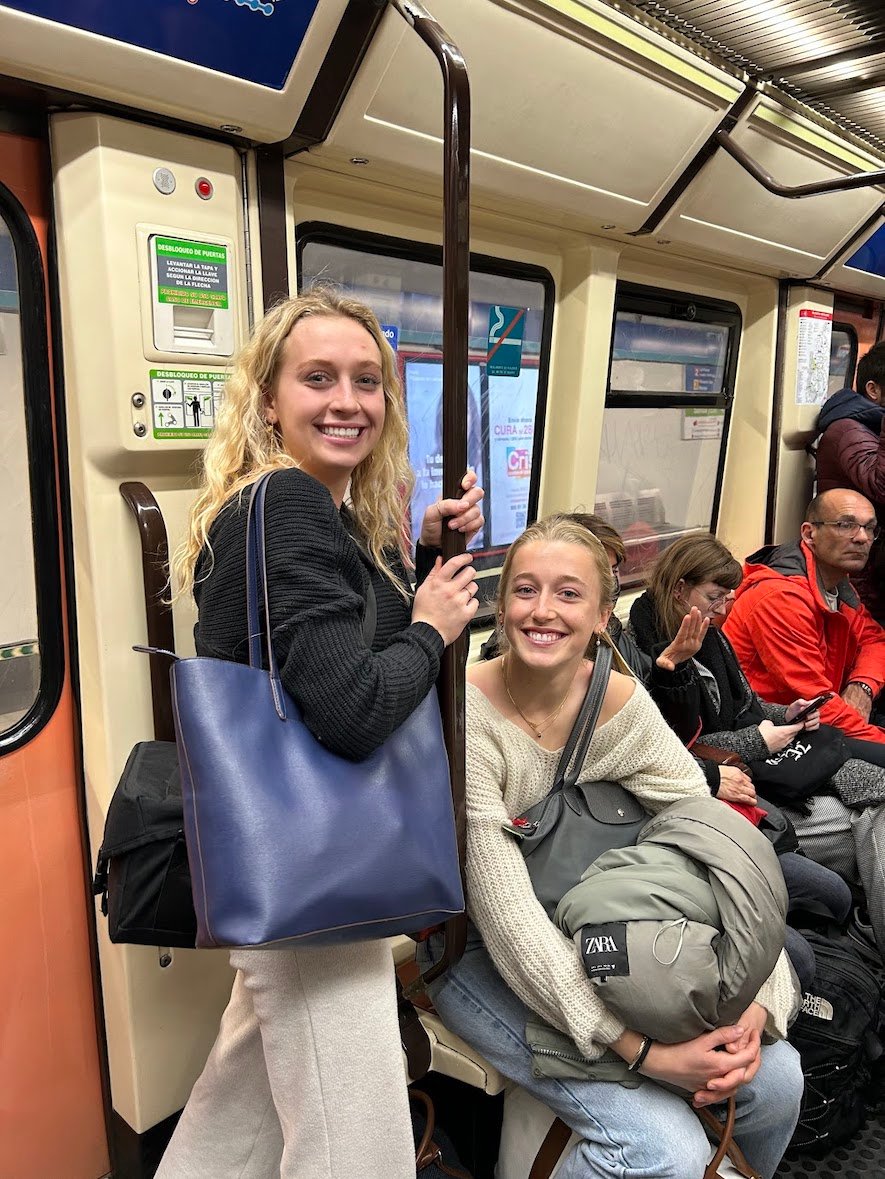 Often the museums do not allow photography, it is a perfect opportunity to do some sketching in our Carnet De Voyage.
Finding something to sketch is easy but finding a quiet spot can be challenging. Museums weren't the only thing magical about Madrid.
Rembrandt the Man
The culture, especially the food was such a magical thing to experience.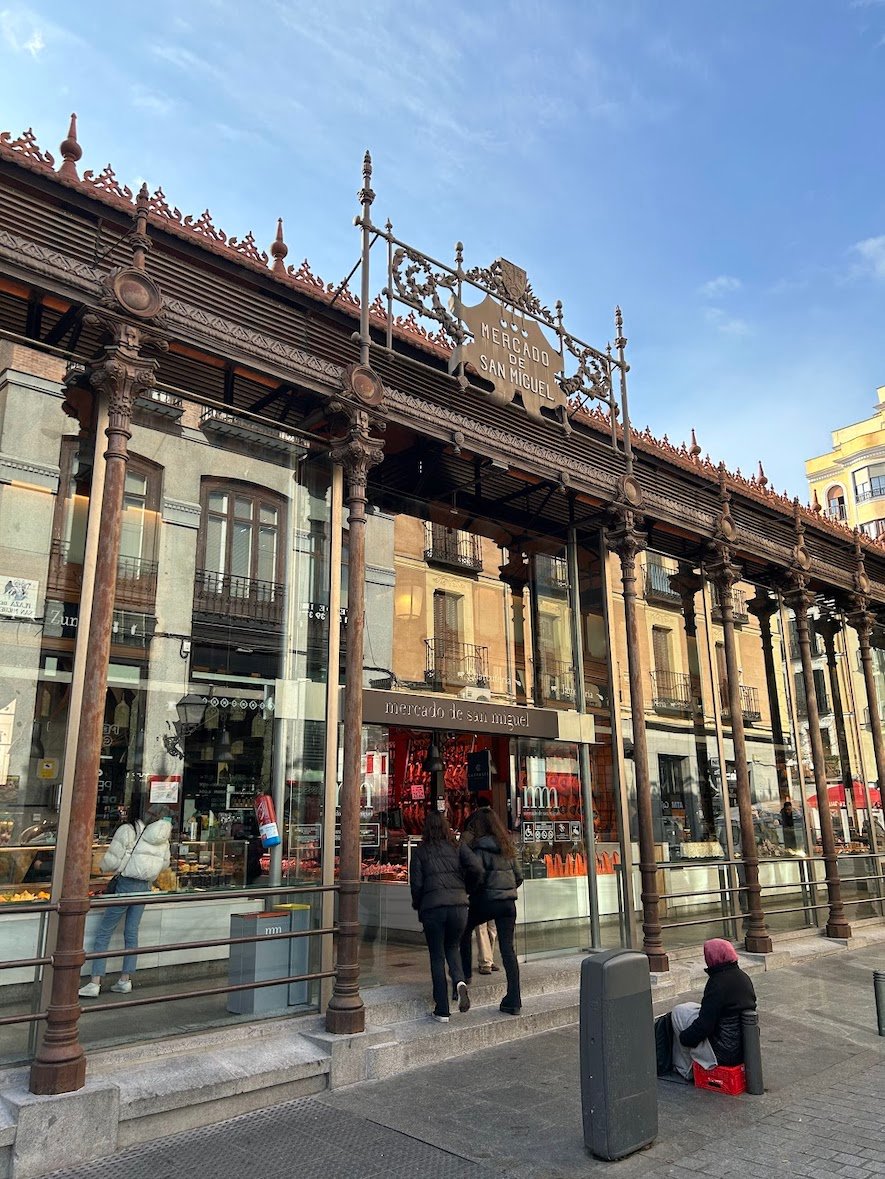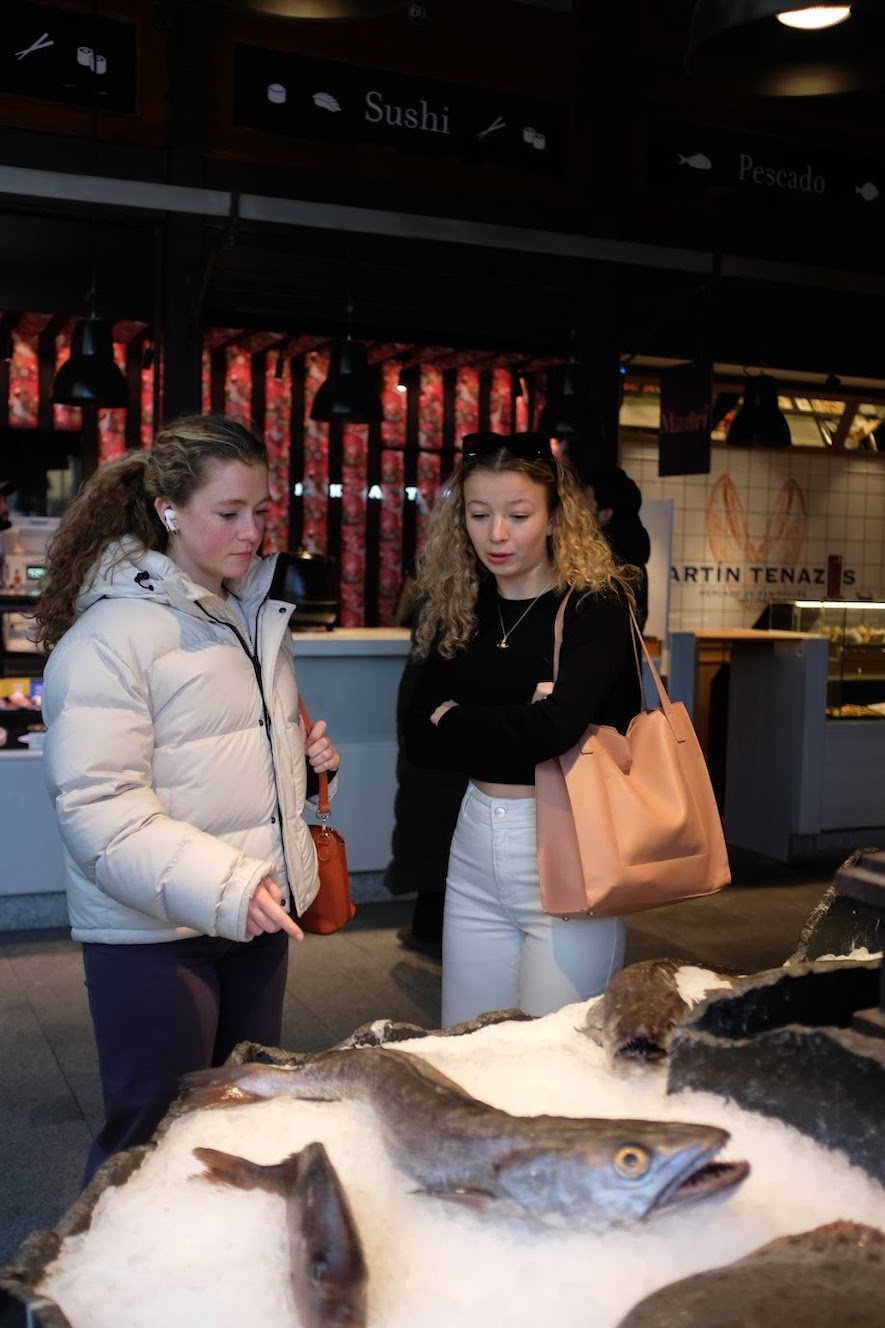 One of the days for lunch our group went to this market and bought all kinds of Spanish foods. There was everything from fresh churros to empanadas and everything was delicious.
It always feels good to come back home.
- Ani '23