It's very ironic that I have the blog this week for Proctor Academy's European Art Classroom because Dave always makes fun of me for not reading them. I click the blog for the pretty pictures like these:
Following images are by Nick Sawaya

We stayed in Provence for the week and it was the last day of sales. Sales occur in France in January and July only, so I shopped around for the last days of January to pick up some fly clothes. Now I have a whole wardrobe and I blend in with the Frenchies.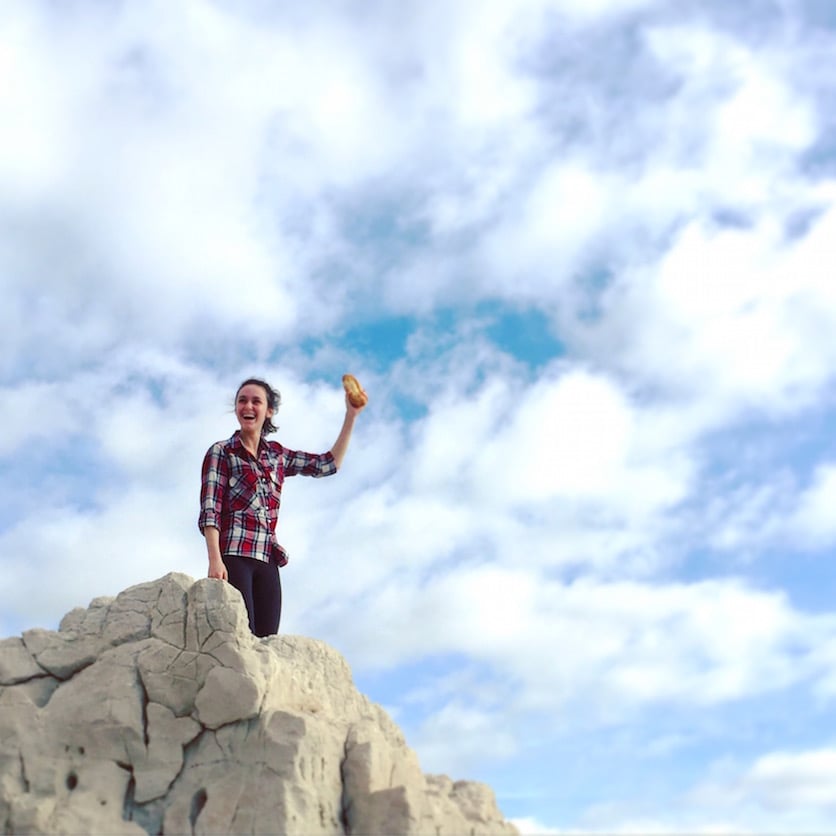 On excursions this week we traveled to Cassis, the Luberon region and Miramas-le-Vieux. In Cassis we set up camp on the smooth rocks and painted the sea and the beautiful mountain across the sea. Alaina and Izzy went swimming in the Mediterranean.
Picnic with Mama Cathy Mariani who visited during Parents Weekend.
In Lourmarin we stopped at several art galleries and did some painting of our own. It was so windy that our canvases would blow over, and I blame the weather for my poor work.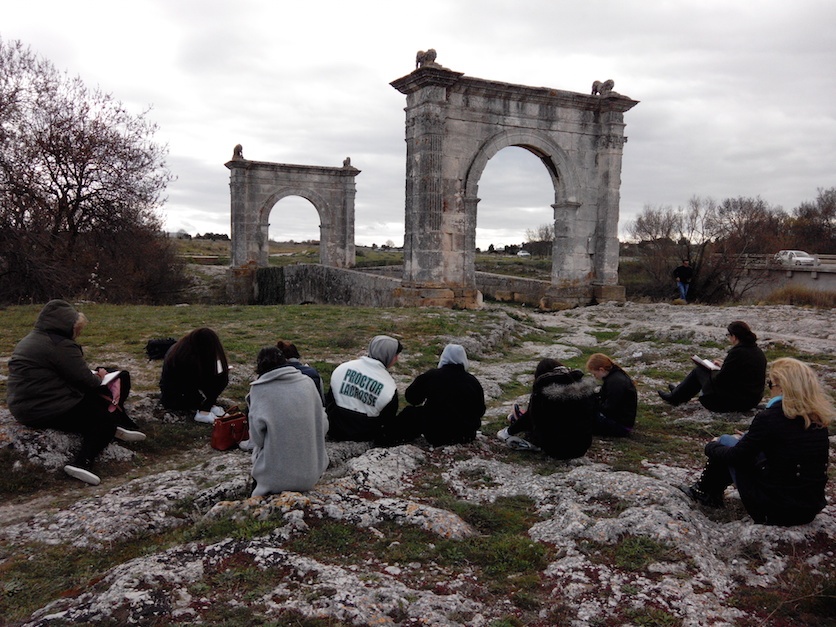 Pont Flavien, Roman 400 A.D.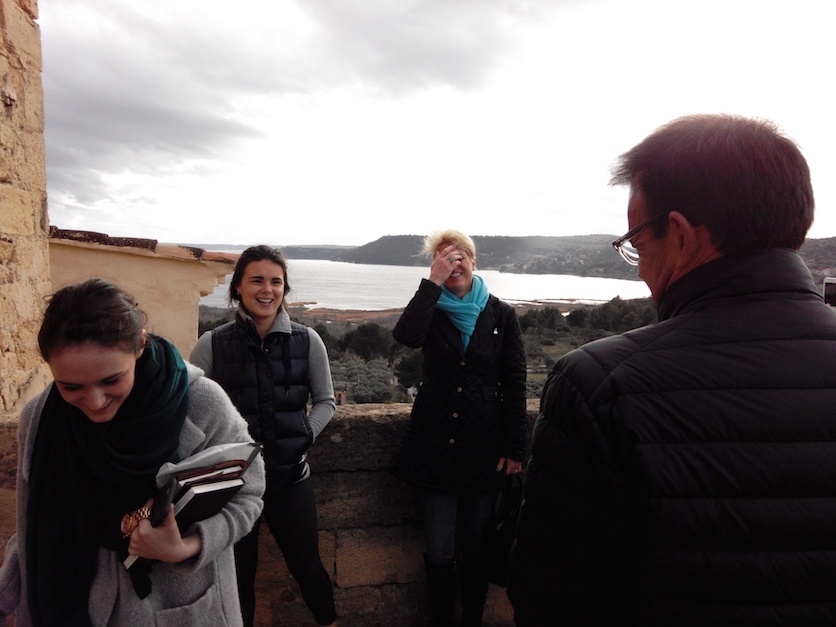 Katie's family came along for the day long adventure during our Family Weekend.
In Miramas-le-Vieux we went olive oil and wine tasting. We also visited Dave and Jen's painter friend Doris Salomon and checked out her studio.
One of our important graded studio art assignments.
Now to the important stuff, my highlights of this week. On Friday we went to a rugby game and it was awesome. Another highlight was that we never have any issues in meetings, so Dave and Sophie decided to make a scene. Sophie called Dave unprofessional and Dave got angry and aggressively snipped some scissors on the table. We were all freaking out and everyone began slouching in there chairs. Then Jen finally cracked and yelled "Am I missing something?" Dave and Sophie began laughing and I will remember it as the most awkward moment of my young life. The Oscar goes to Sophie cause she was on the verge of very realistic tears throughout the performance.
This place is heaven and everyday I feel like Fergie. I would love to stay but PA campus needs me.
- Nick