You would think that two weeks of being constantly together as a group would get old. Yet as we wander the streets of Aix looking for our own, special café to call our home-away-from-home, or painting amongst a vineyard, the mountains that decorate the horizon, I notice that as each day passes, each and every one of us grows happier and happier. We truly are in a paradise; every new day I spend here, Aix comes to feel more and more like home.
All of us are beginning to get our bearings in the city. We all have our own, personal hang out spots where we love to escape the group for an hour or so a day, draw, practice our French with the locals, or just sit and enjoy coffee and a croissant. I have started to become a regular at a few dives around town.
At the beginning of the week Dave introduced us to Istanbul Snack, AKA the real heaven on earth. It is the most amazing sandwich place that many of us have ever been to. The owner shaves down a glazed leg of lamb into a bread bowl, covering it in fries, lettuce, tomato, and his secret hot sauce. Within the first bite you are hooked, and that is what happened to Nick, Alaina, and me. Every day since Dave showed us this place, the three of us have gone back. Now regulars of Istanbul Snack, the owner gives us a little more lamb with every purchase.
European Art Classroom truly is experiential learning. I was a part of Ocean Classroom and had an amazing time.
Euro is different though. Two and a half years of French and art classes at Proctor was great at first, but after a while it was just a routine that, honestly I began to grow a little tired of.
But here, I get to take the skills I learned at school and apply them to the real world.
My unfinished painting.
Every time I order food or buy something from a shop, I use the French I have been taught. Also, from every order I make, I learn how to adjust what I have said and make it better for the next time. In my mind this is the best way to learn anything, especially a language.
People may say that Euro is a walk in the park, but I am learning an unbelievable amount here just from walking around and immersing myself in the local culture.

I am adjusting to the French culture very quickly. It is different from home and I like the change. We still have plenty of time here and I know that I will only grow to love it even more as time goes on.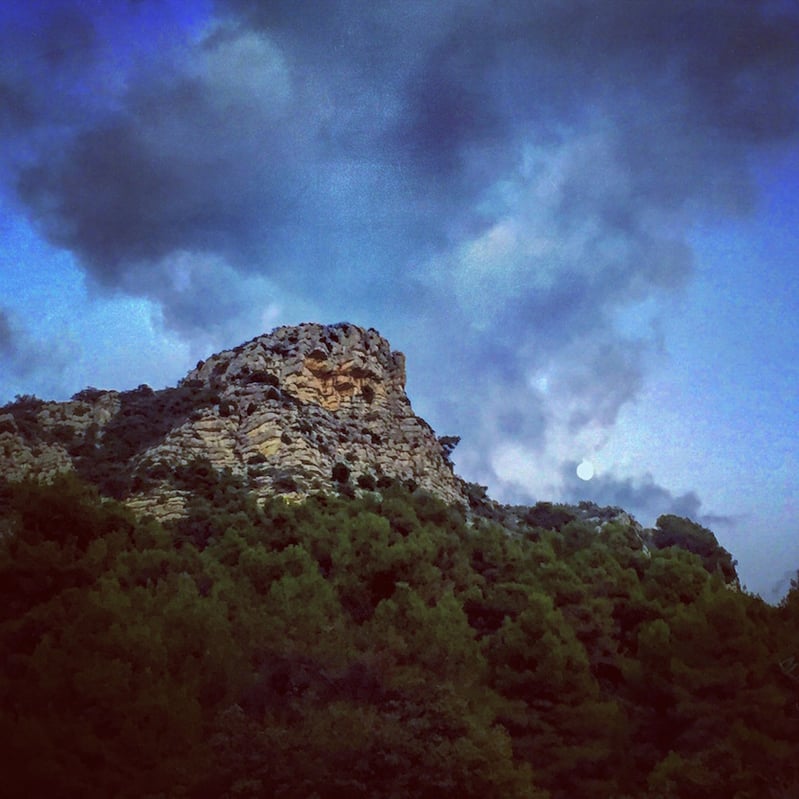 Six more weeks does not seem like enough time. But I am certain that in that time we will squeeze out everything we can to make this term one of the greatest that we will ever experience.