Not your usual week in Andover, NH. This week has gone by in a blink of an eye. The week started off by welcoming our head of school, Brian Thomas, into our small French family in Vauvenargue!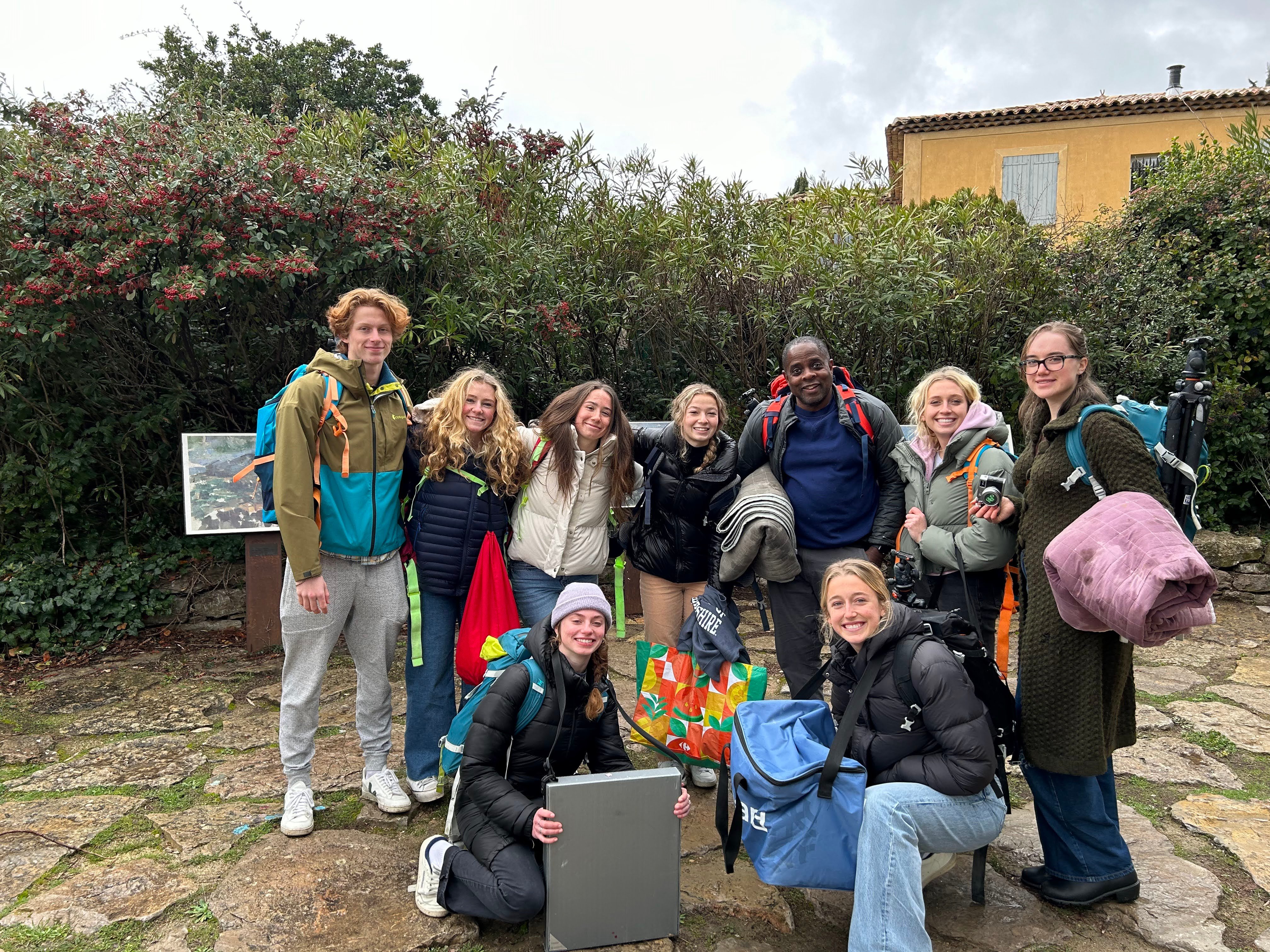 Monday morning, we had our usual date with Rosy, our French teacher, and history class, and then headed into town and had literature class in a cafe. Just your typical day in Aix-en-Provence!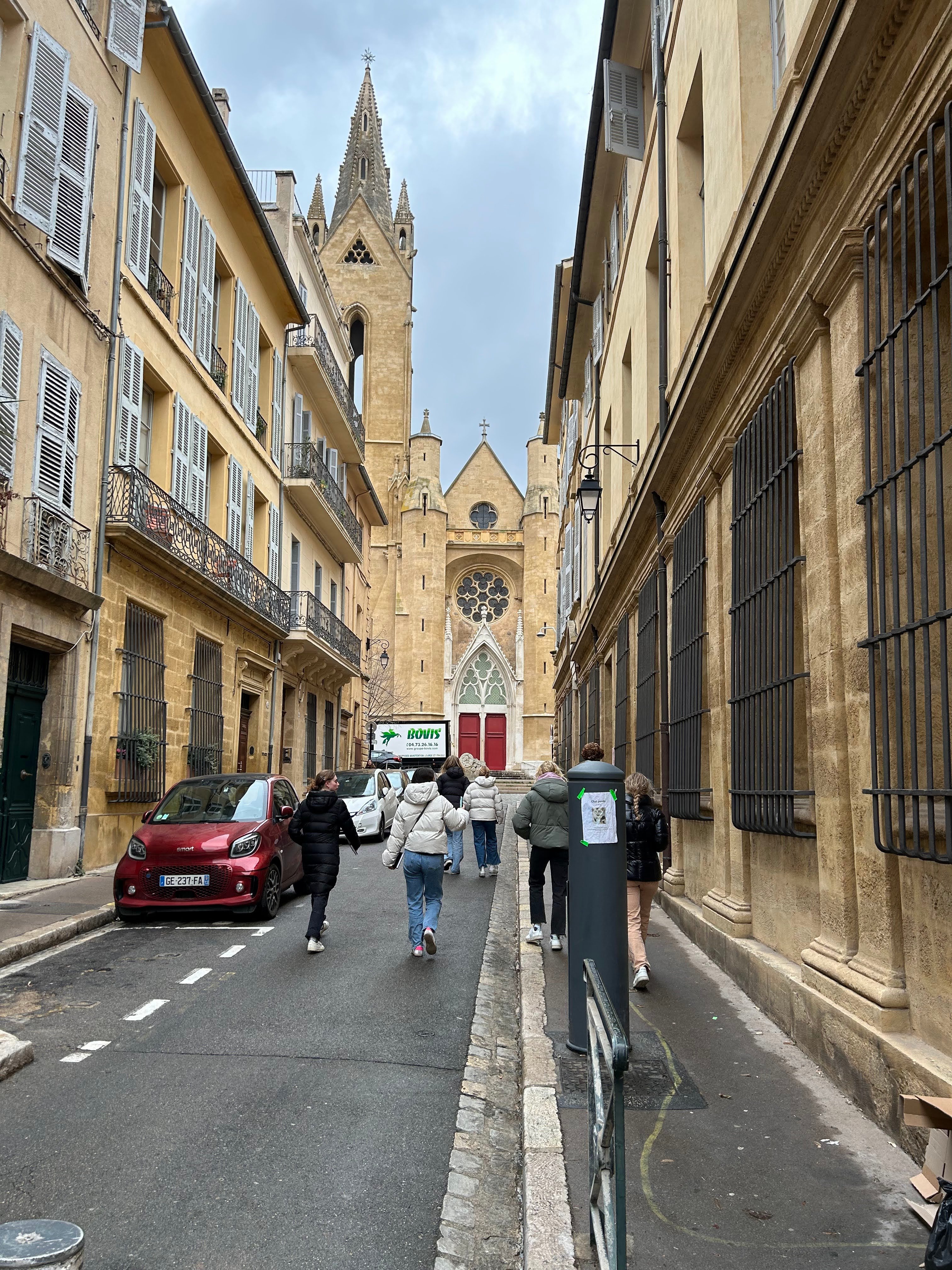 Tuesday was an excursion day! We all love excursion day because that means we get to drive in the van with this cool guy named Dave, listen to some good music, and learn a lot about the history of the place we go to. We visited Paul Cezanne's studio and visited Musée Granet.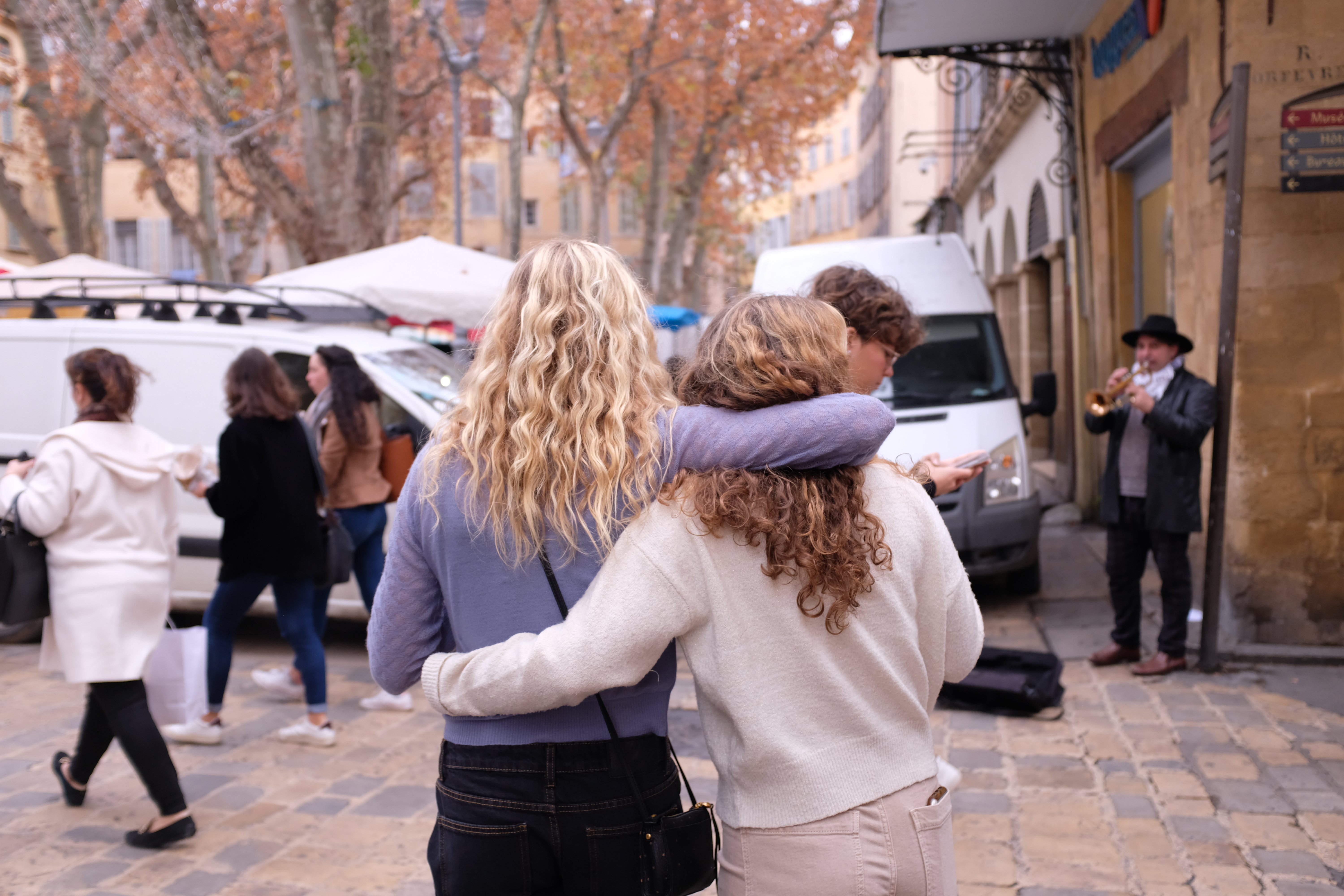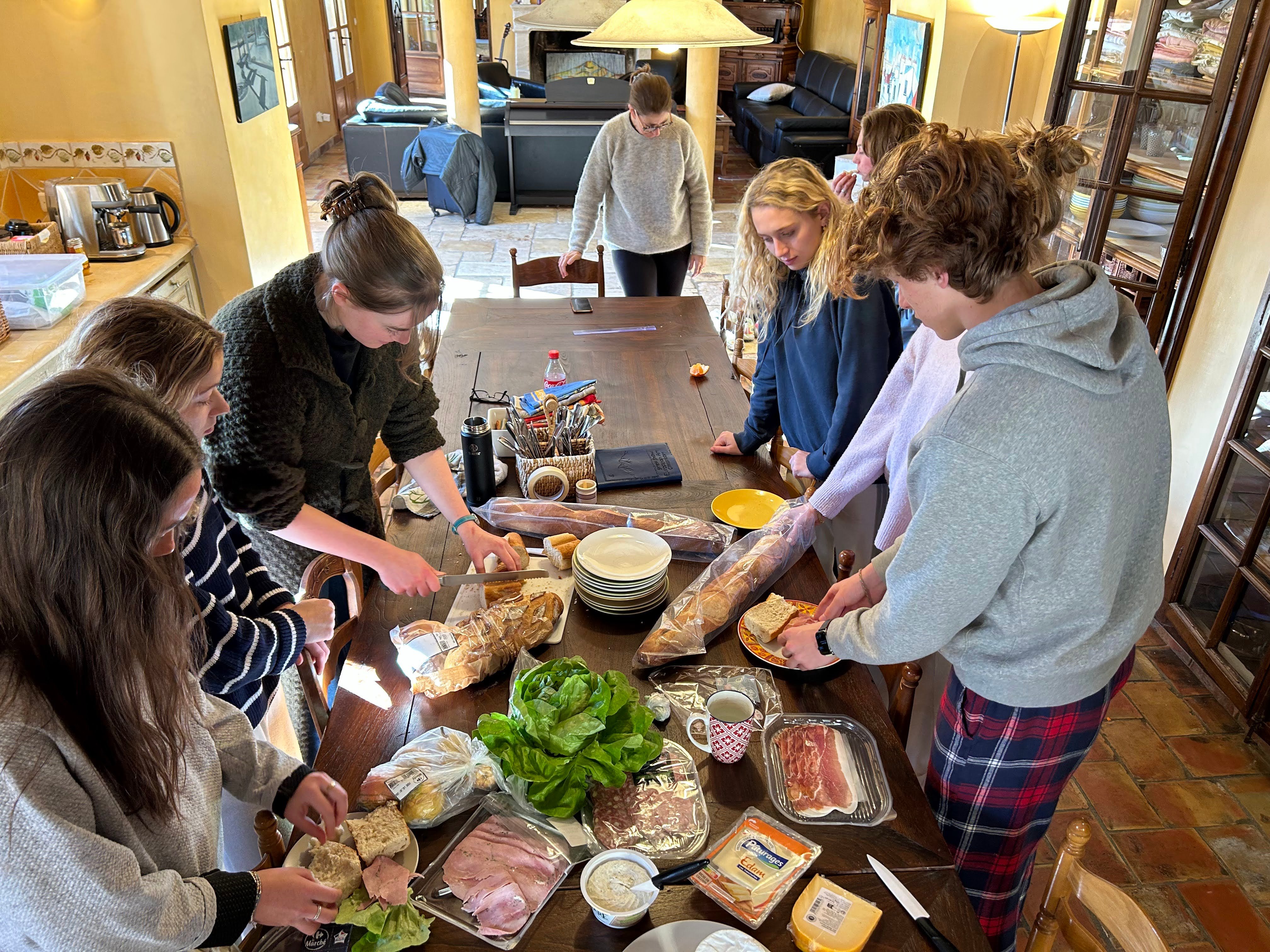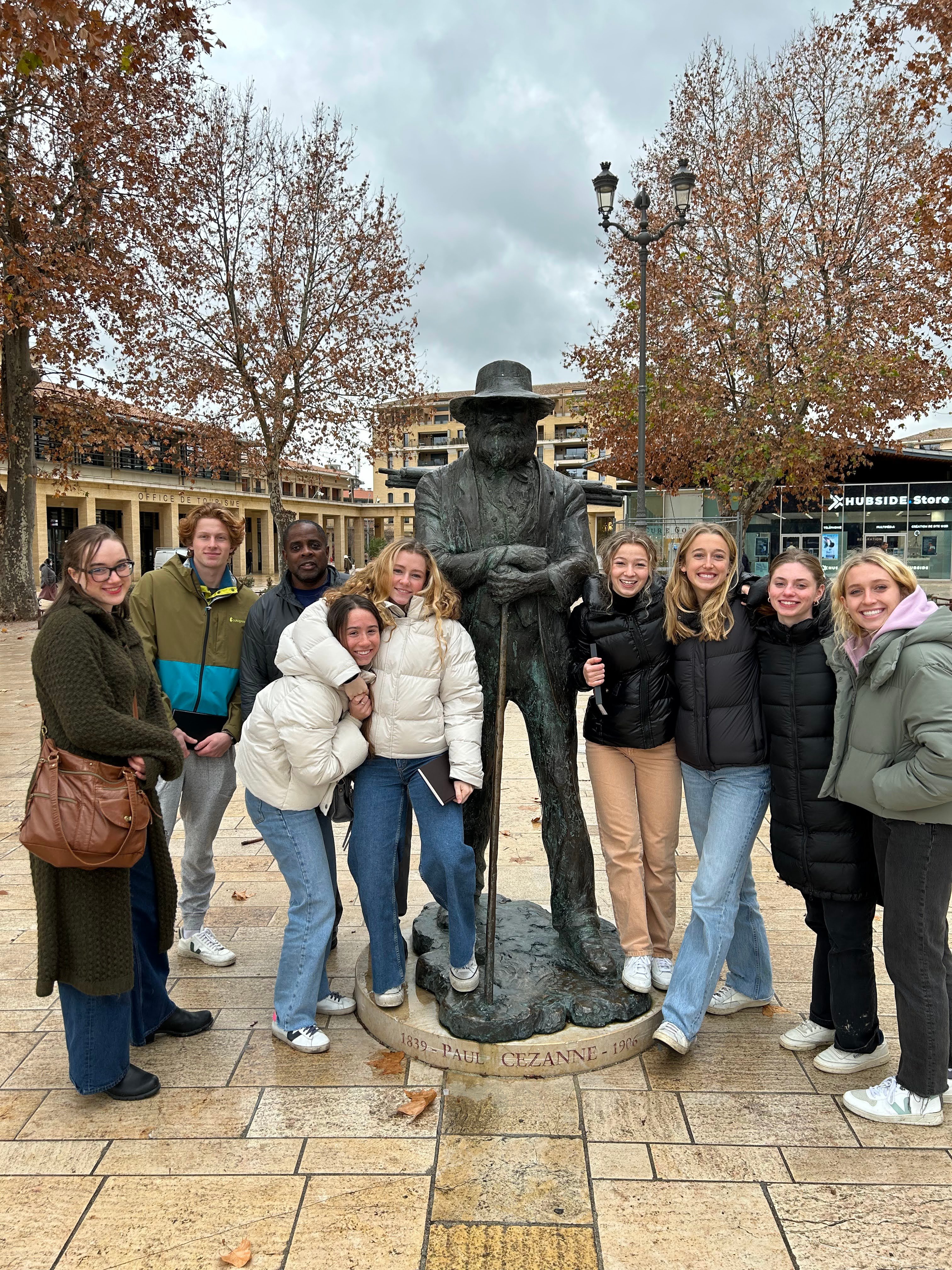 After being in town all day, we came back home, and some people went on a run; others decided to lift some weights, but I felt like trying something new. Jen and Dave had told me that the pool was freezing, but I didn't believe them. I decided to put on a wetsuit on the go for a swim in the pool. Little did I know I was jumping into an ice bath. My whole body went numb, and I started doing some laps to warm myself up. That definitely gave me an adrenaline rush and woke me up.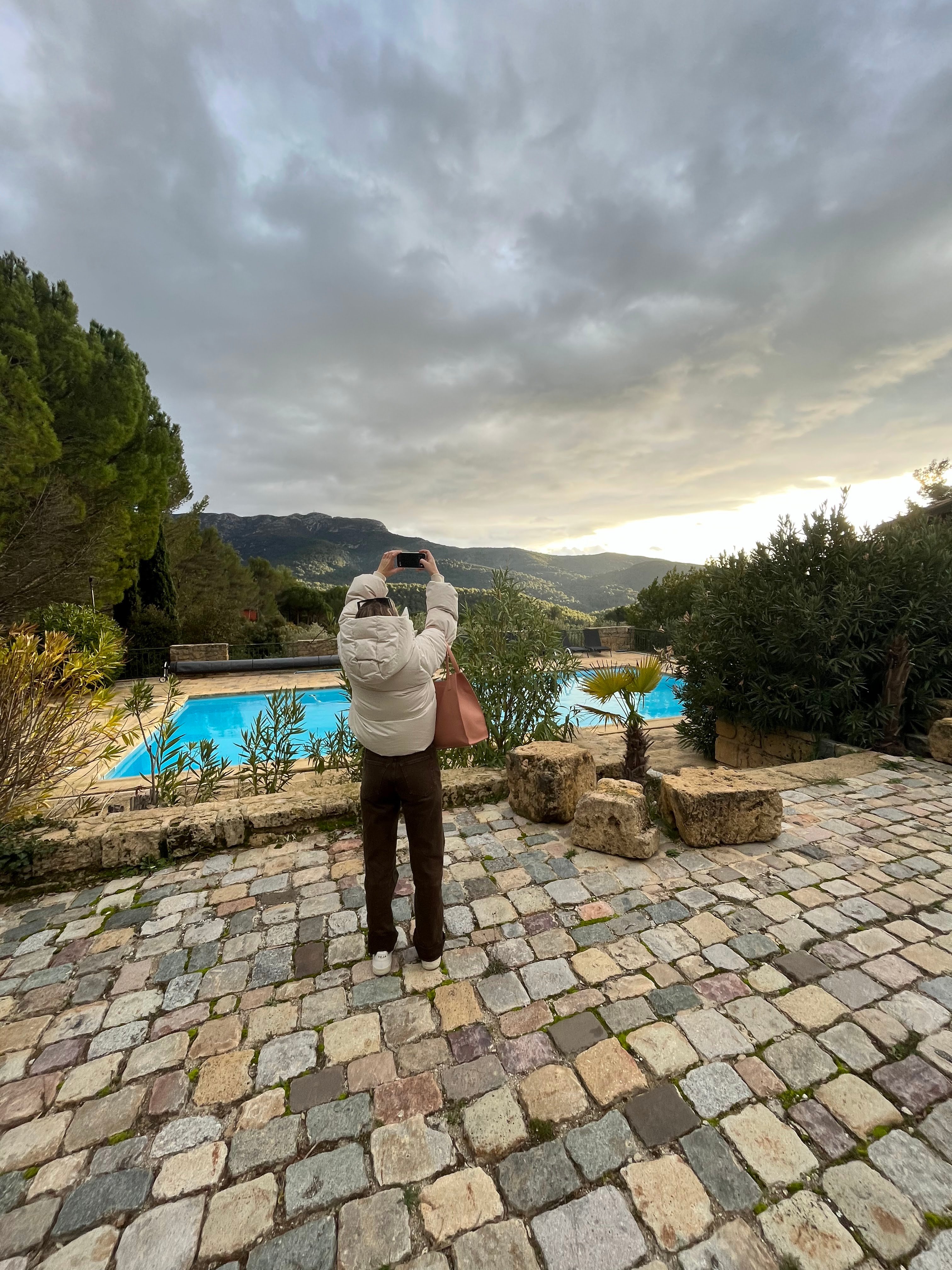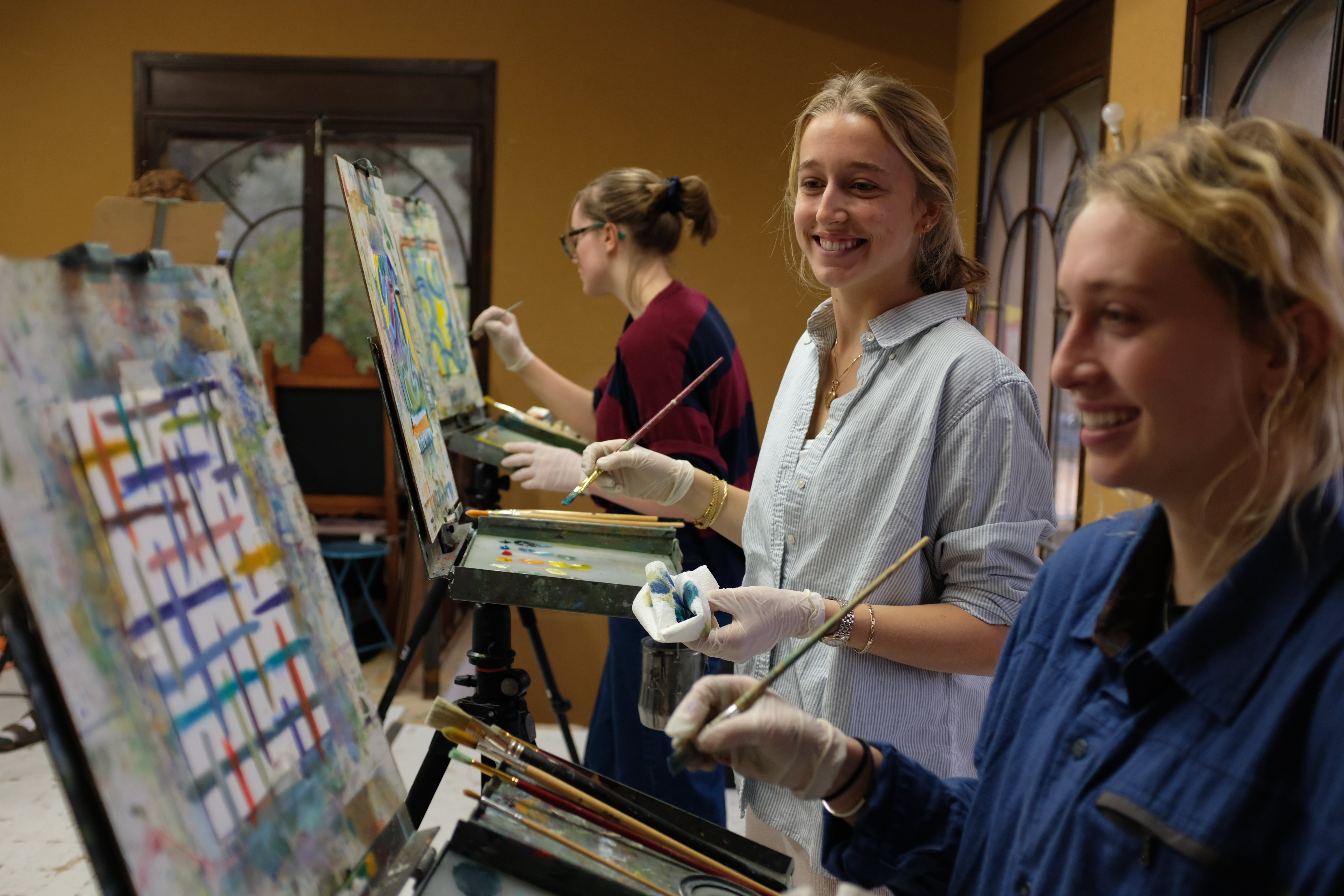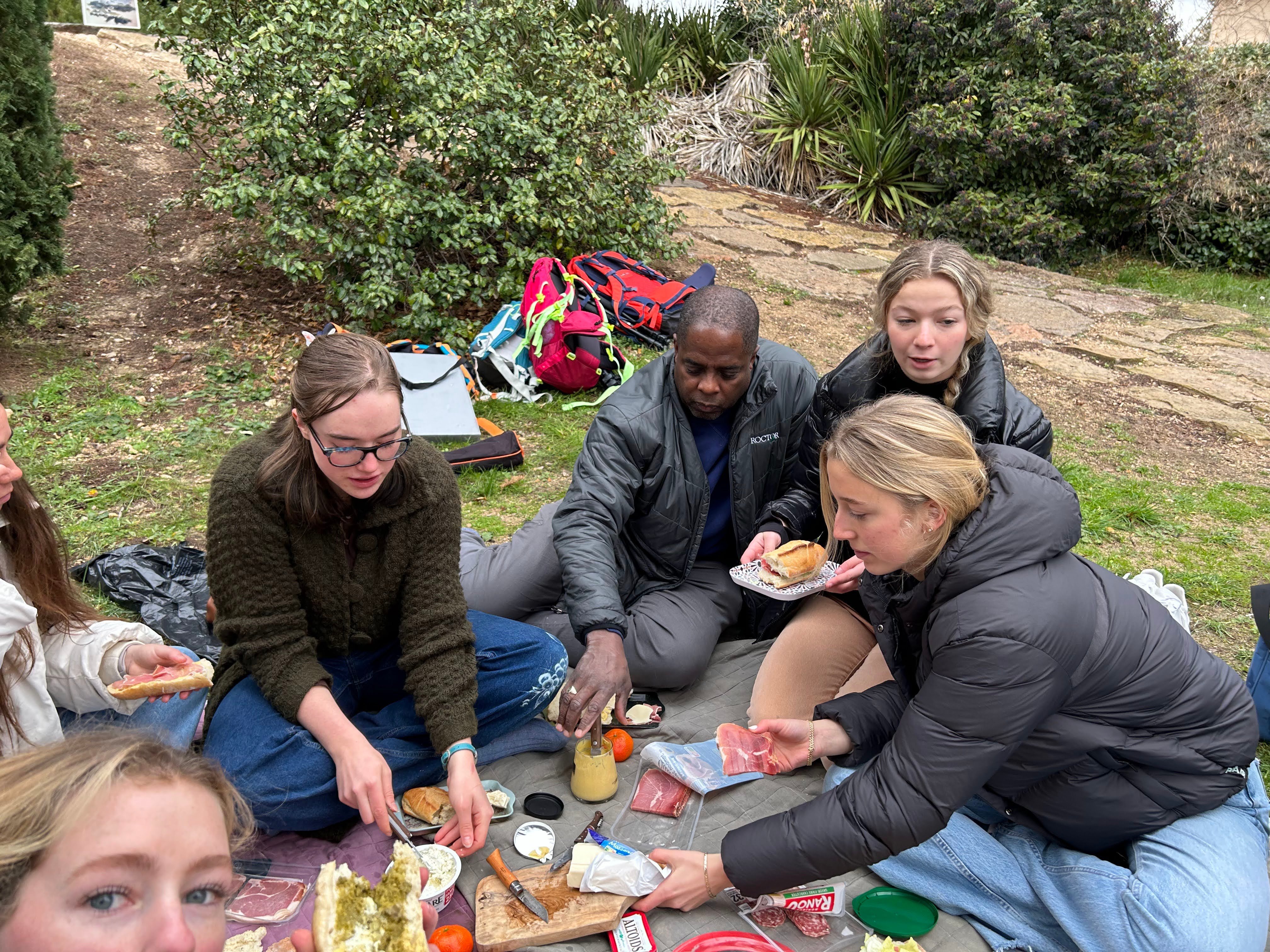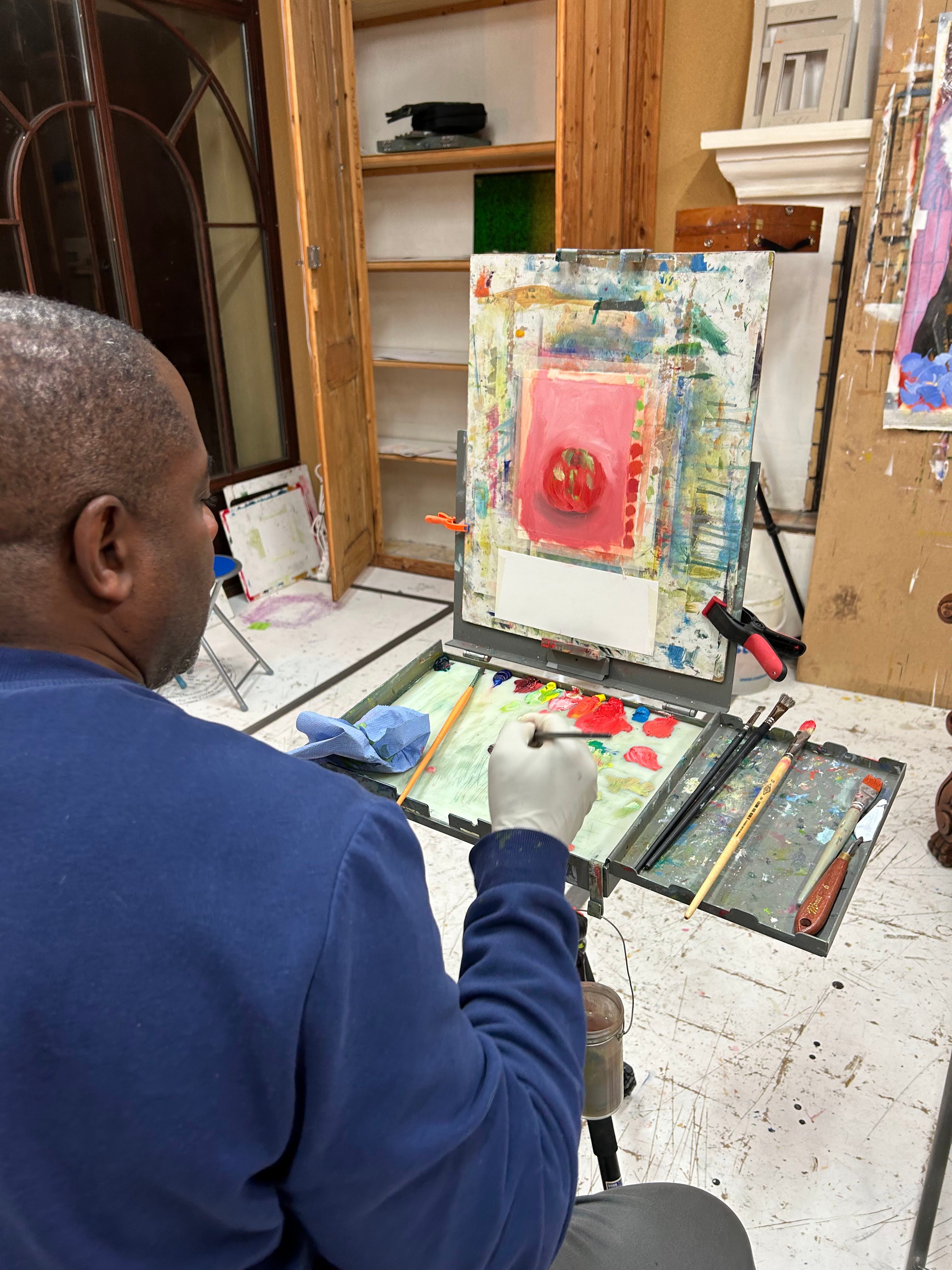 We said goodbye to Brian on Thursday as he was headed to visit the other campus group in Segovia, Spain. This week marked the end of our first chapter in France. As we finished up with our five entries of our book project, finished our leather covers for our Carnet de Voyage, and our literature homework. Finally, today Sunday, Libby and I attended mass in French, and even though it was challenging to listen in French, it felt very similar to being home.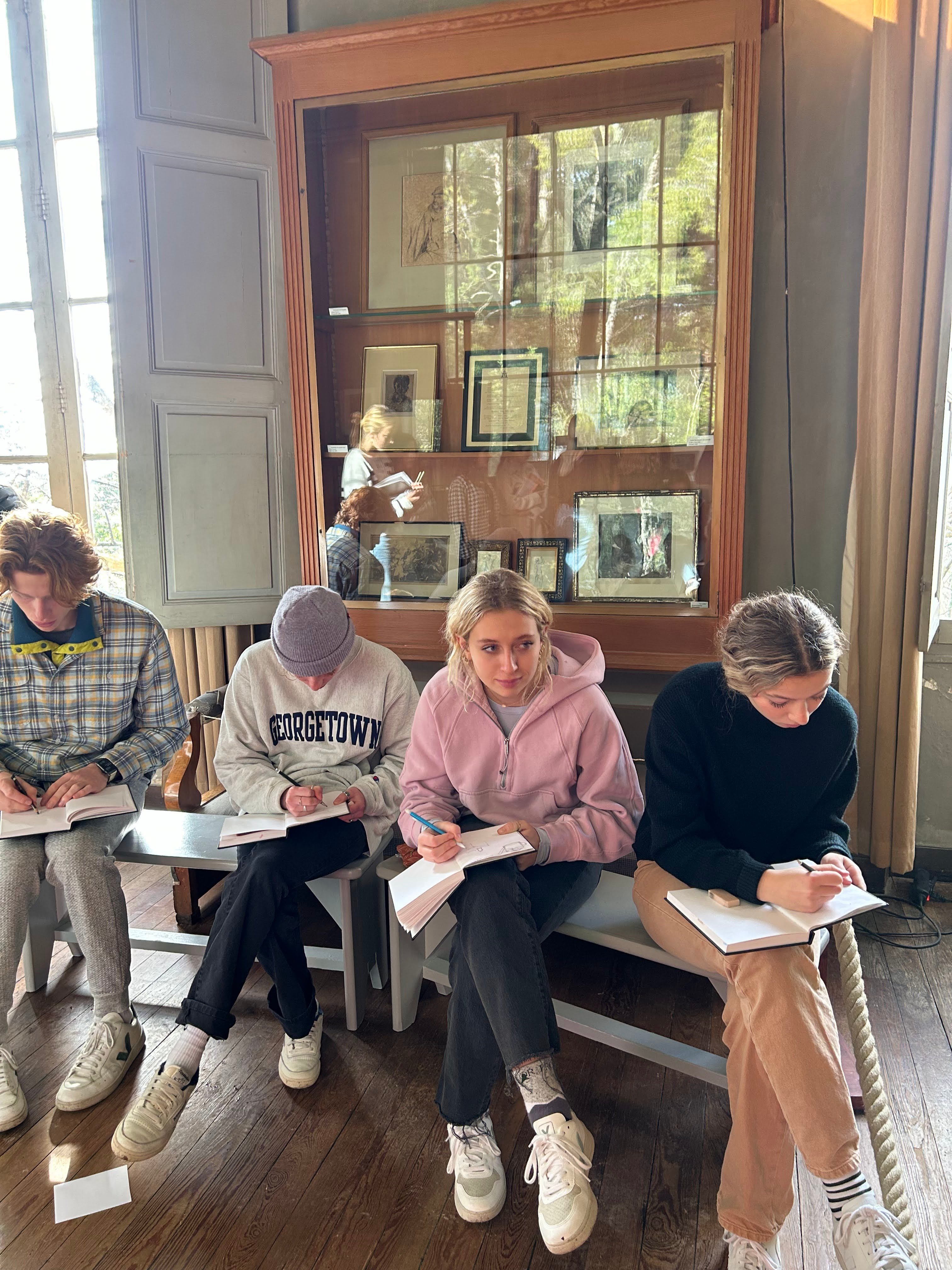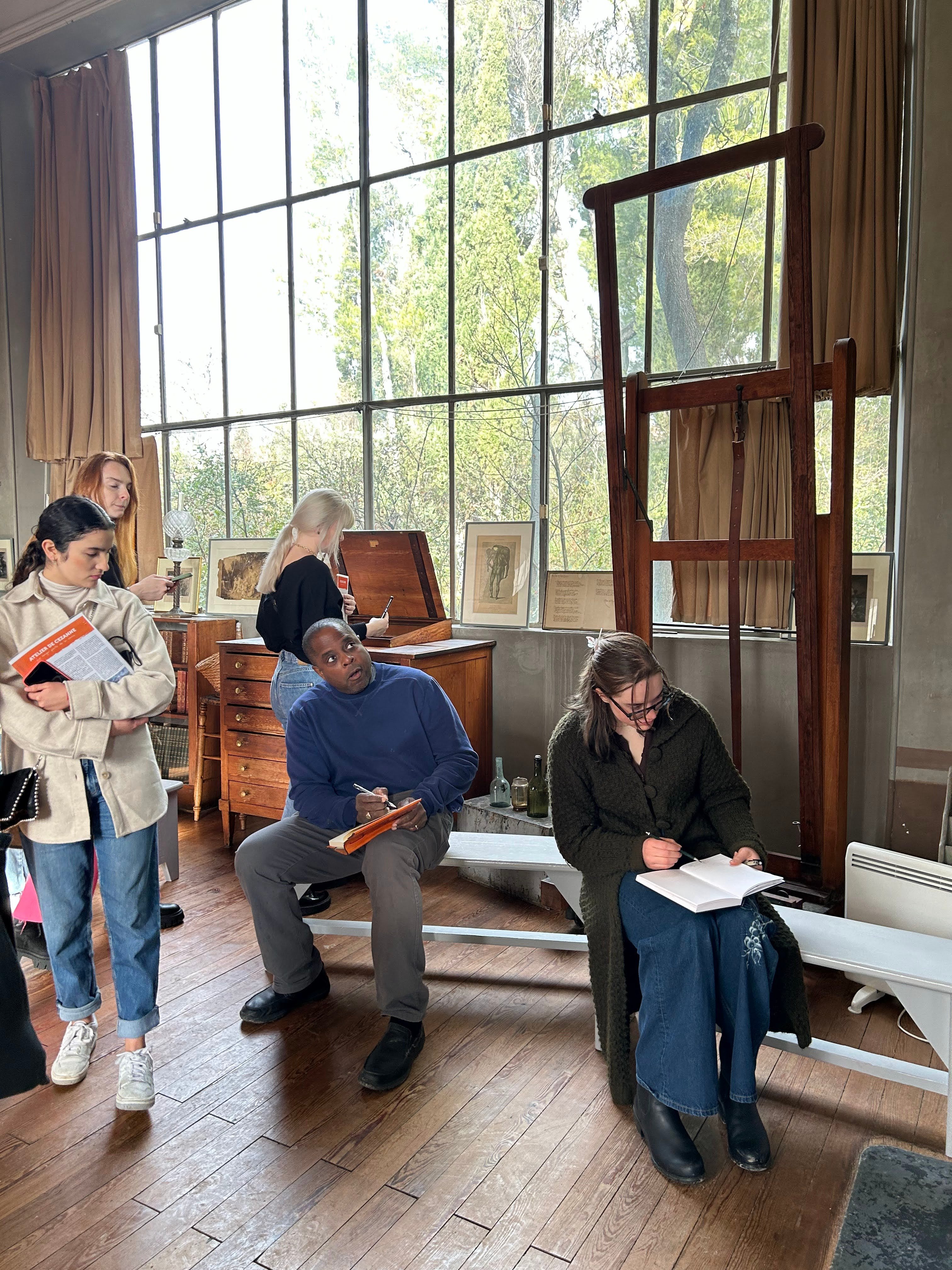 Tomorrow marks the beginning of a new chapter as we will take the TGV high-speed train traveling 220 miles per hour destined for Paris, France. As people finish packing, others are getting dinner ready!
-Kassia '23