First week! We all arrived last Wednesday, of course exhausted. Even though we spent most of the first week getting over jet lag, we were all able to have a lot of fun. The past week and a half has been orientation and getting ourselves situated in our new lives in France.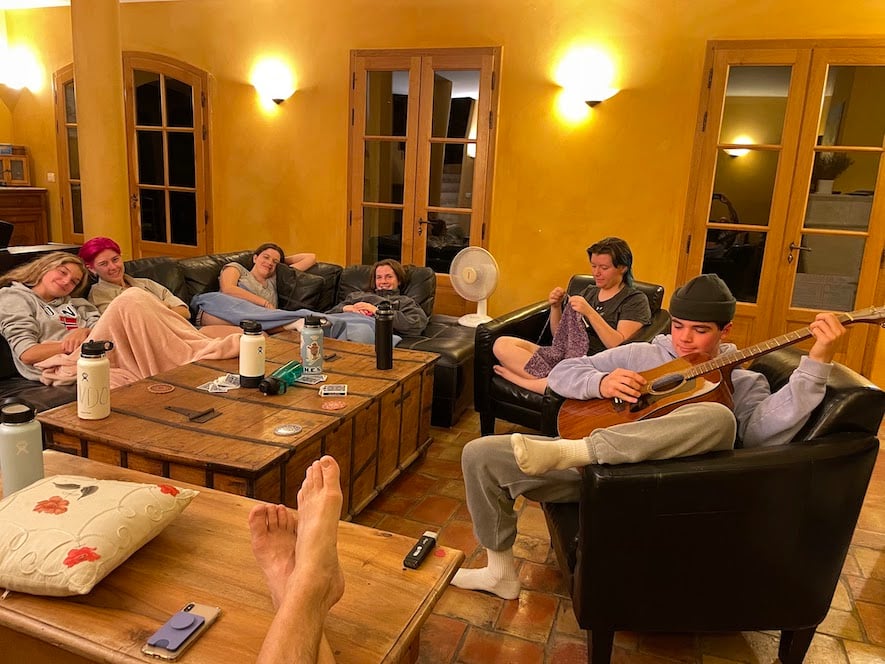 The house is absolutely gorgeous. The view is spectacular, and there is an amazing pool for everyone to enjoy together. I was given the single room with a balcony with a fantastic view, which I utilize frequently.
We started with our assigned dinner roles, the cooks, the shoppers, and the cleaners. We had orientation the rest of the first week, and on Monday, we started our regular classes. We start every morning with French via Rosetta Stone and then group work with Jen, with everyone starting at their own level.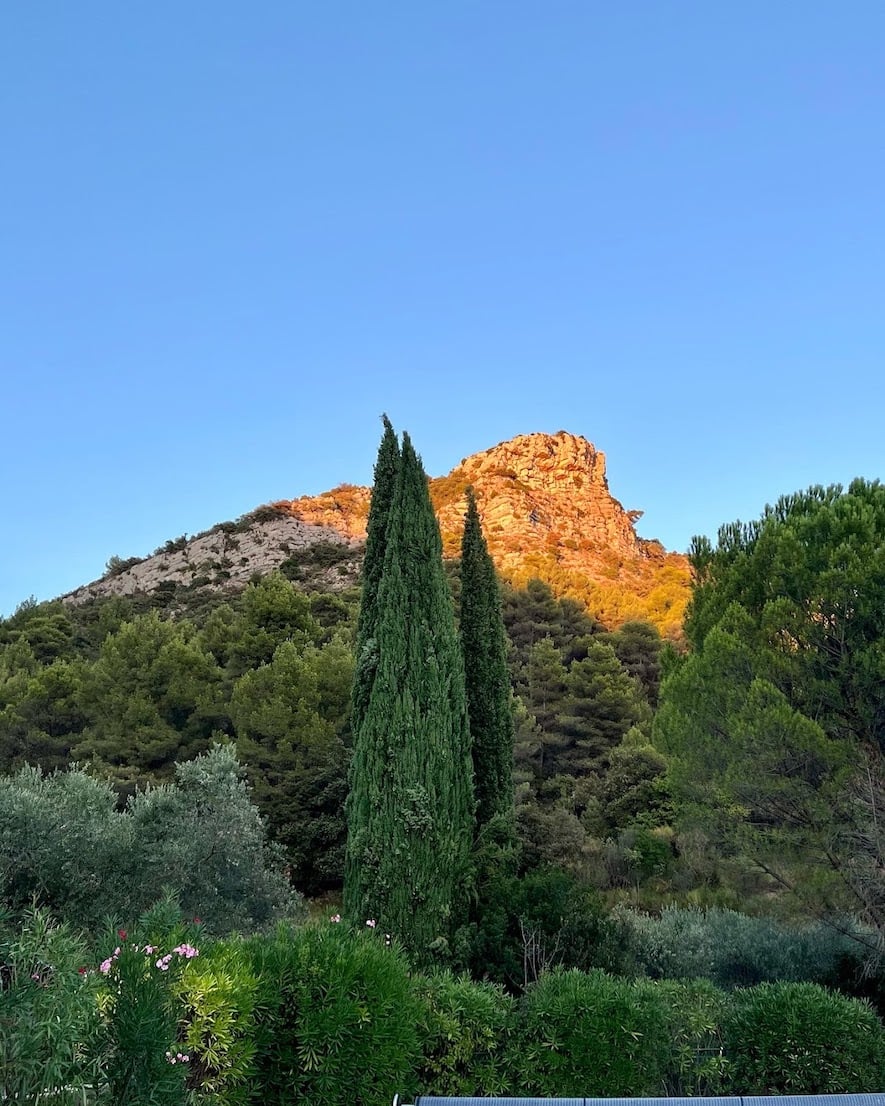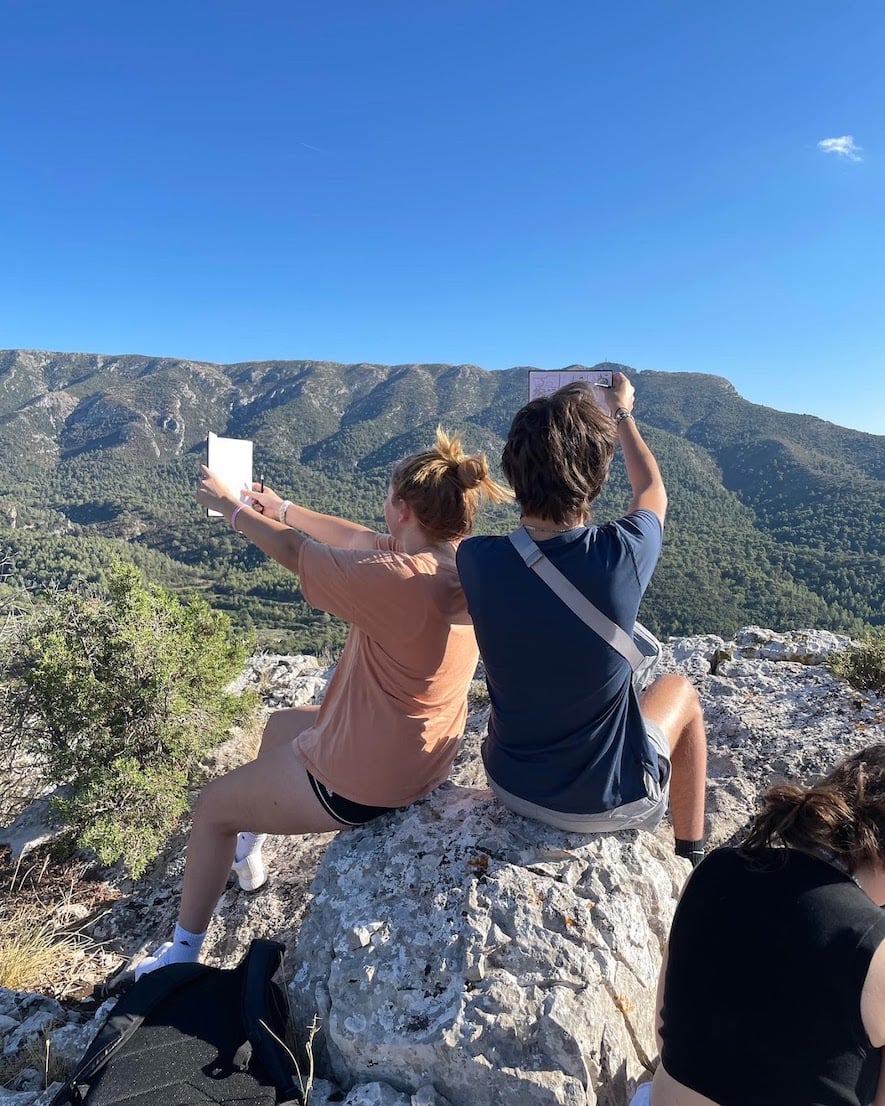 I find it to be beneficial in practicing my pronunciations of certain words and phrases. On Mondays and Thursdays, We have art history with Dave, which is lecture style, and then we go into Aix for Lit class at a cafe. Having lit class at a café is truly a unique experience, but a fun one nonetheless.
I enjoy our classes very much. After class, we get time to wander around Aix, get lunch, and go shopping. Those of us who have to grocery shop that day have to meet slightly earlier to get groceries at the store, Monoprix, while the rest of us have more leisure time.
Grocery shopping together is very fun, but it means that we have to bring the groceries on the bus with us, and walk back home from the bus stop with them, which is a very steep hill. I enjoy all of the kitchen jobs. They don't feel like chores, because I am doing them together with my partner, Lillian.
This week also allowed for our first two "promenades avec Daveed".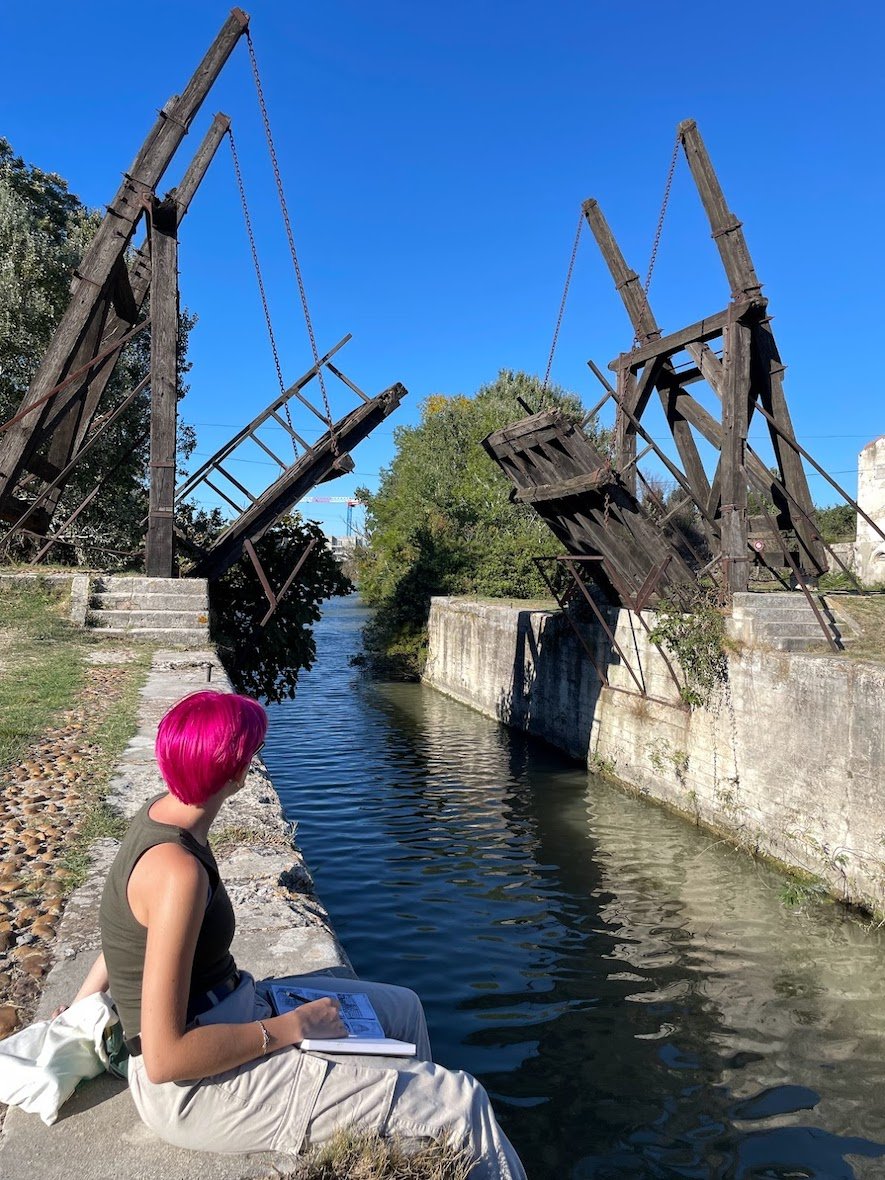 On Tuesday, we went to Arles, a town with many Roman ruins, which is also where Van Gogh spent about 15 months of his life, and where he painted one of his most famous paintings, "The Cafe Terrace at Night".
This was interesting to see because it is a very historic and ancient area. On Friday, we got to go to Monique's house, an eccentric artist.
We got to see a beautiful chateau that she has slowly remodeled over the past forty years. Monique spoke only French, which was exciting for me because I got to fully use the french that I have been studying for a very long time.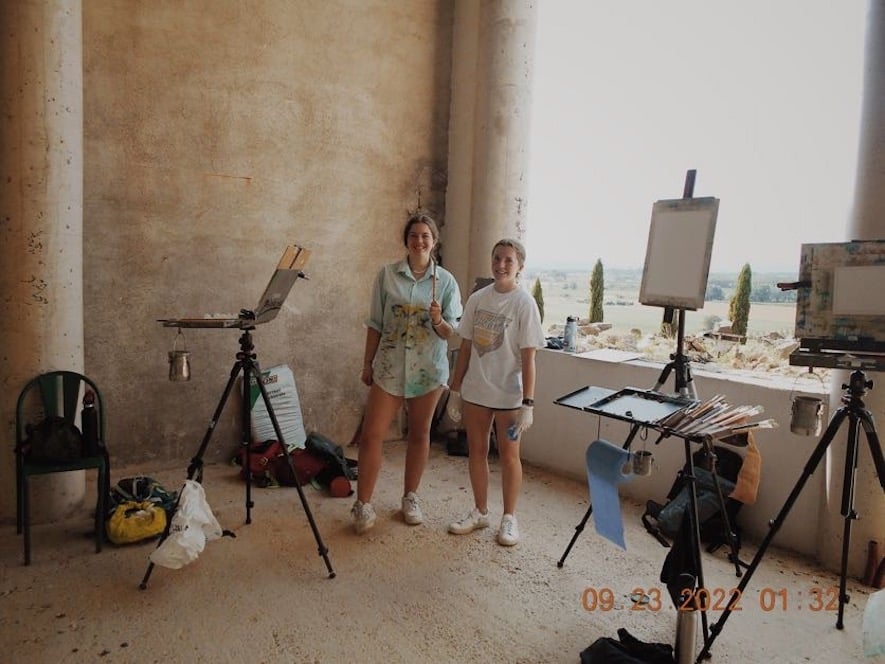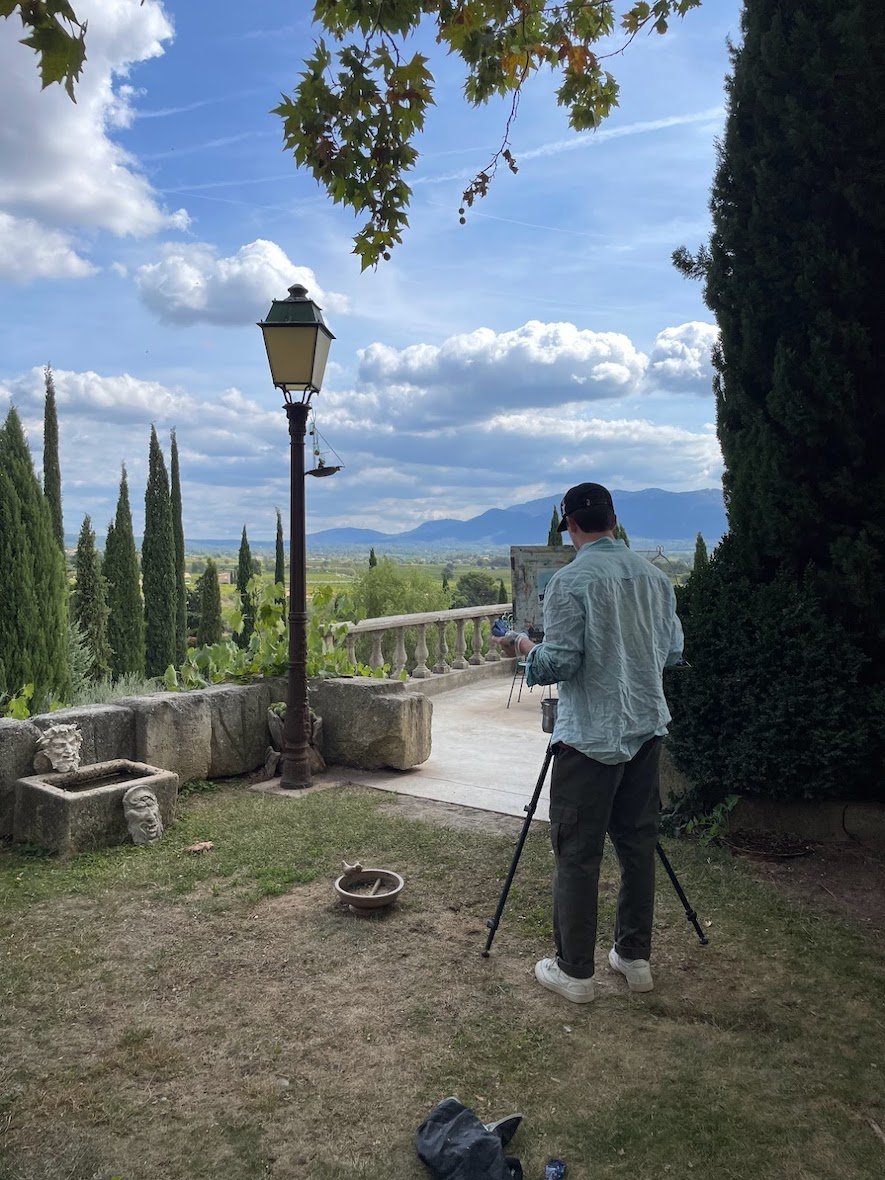 A lot of people in Aix speak English as well, and will speak English to me, as soon as they hear my accent when speaking French. Speaking French to Monique was very fun in this way. Not only that, but we got to see a real artist's studio, and not to mention an amazing view of the french countryside.
- Ellie '23