I've always been antsy to explore the world beyond my little hometown of Andover so when I heard about European Art Classroom - which, as a 'faculty brat', has been since I was about 9 - I was already looking forward to every aspect of my travels.
Walking into the line for security at Logan Airport and getting ready to set out for the longest period of time without my family was perhaps one of the biggest steps I've taken as an independent individual in my life up to this point. I hugged my parents and essentially ran towards the TSA agents, desperate to escape the goodbyes yet excited and ready for adventure. It was difficult to explain to one of my little sisters that "yes, I am going to France" and "no, I cannot just 'go to New London'", but I knew that pushing my boundaries and stepping out of my comfort zone into the world that is ever so ready at my fingertips was the right choice for me and one that I needed to take.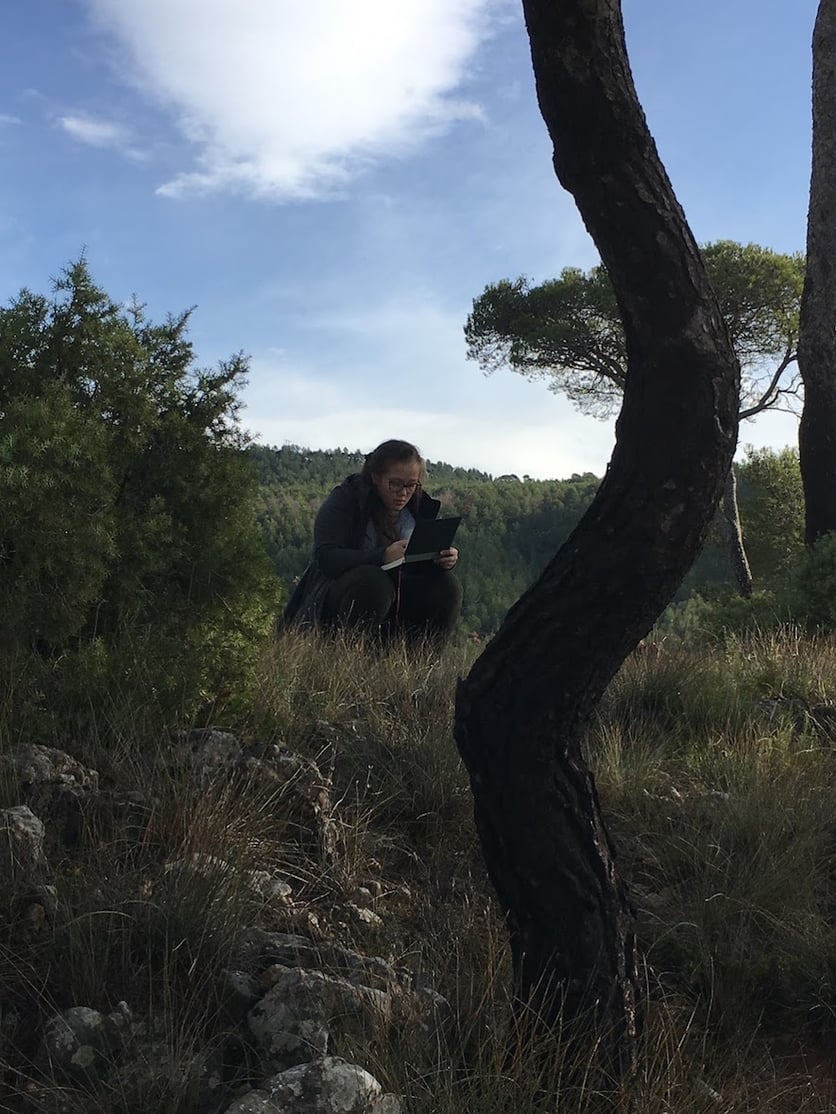 Stepping out of the airport in Marseille was like stepping into a fantasy. Just the day before, I left the cold, snowy tundra that is New Hampshire and now am in a surreal land of red clay soil, "Van Gogh" trees, blackened vineyards and Roman architecture.
However, during the months leading up to Euro, there were a few things that I now realize never crossed my mind. I never contemplated how the greenery and sky would differ in France, I only tried to picture what the city and house would look like.
I never thought about how it would feel to live independently and be in a city without my parents or siblings, I only thought about how much I would miss them (and of course my dog. I miss my dog so much).
I am already starting to realize how much more there is to this program than what is on the surface. I could never have even dreamt how beautiful the alleyways are with their hanging lamp posts, worn shutters, and intricate iron grates covering the windows, or the terracotta roofed houses.
In addition, I wake up every morning to a surreal view of Mont Sainte Victoire and paint in our studio at the foot of our mountain, "La Tête du Marquis".
Despite the feeling that our dream-like state could shatter at any moment, it does not, and we continue to laugh while listening to Dave's guitar, explore the winding cobbled streets and take jumps of courage while (attempting) to speak French and order food - which is a huge challenge since the majority of us have a background in Spanish.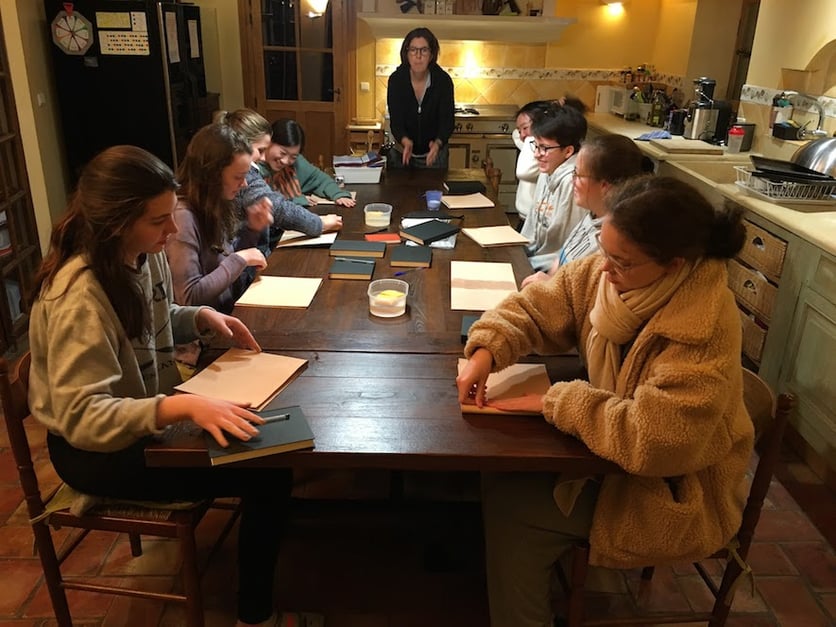 As each day goes by, we learn loads of information, yet realize that there is so much more to discover. As Dave has reminded us many times, we are more than likely never going to return to this place again and to really appreciate what we see.
Too often, life seems to be rushed and many get swept along in that rush - unfortunately, I am often a victim. Here we have been given the opportunity to take a step back and learn in new ways and live life at a different pace, because sometimes, it's okay to take some time for yourself.
Too often do our minds revolve around schedules, grades, and stress.
The upcoming eight weeks will never repeat themselves and I can already put so much more in perspective after these nine days in Aix. I am so grateful for this adventure and look forward to what is to come. - Betsy '18