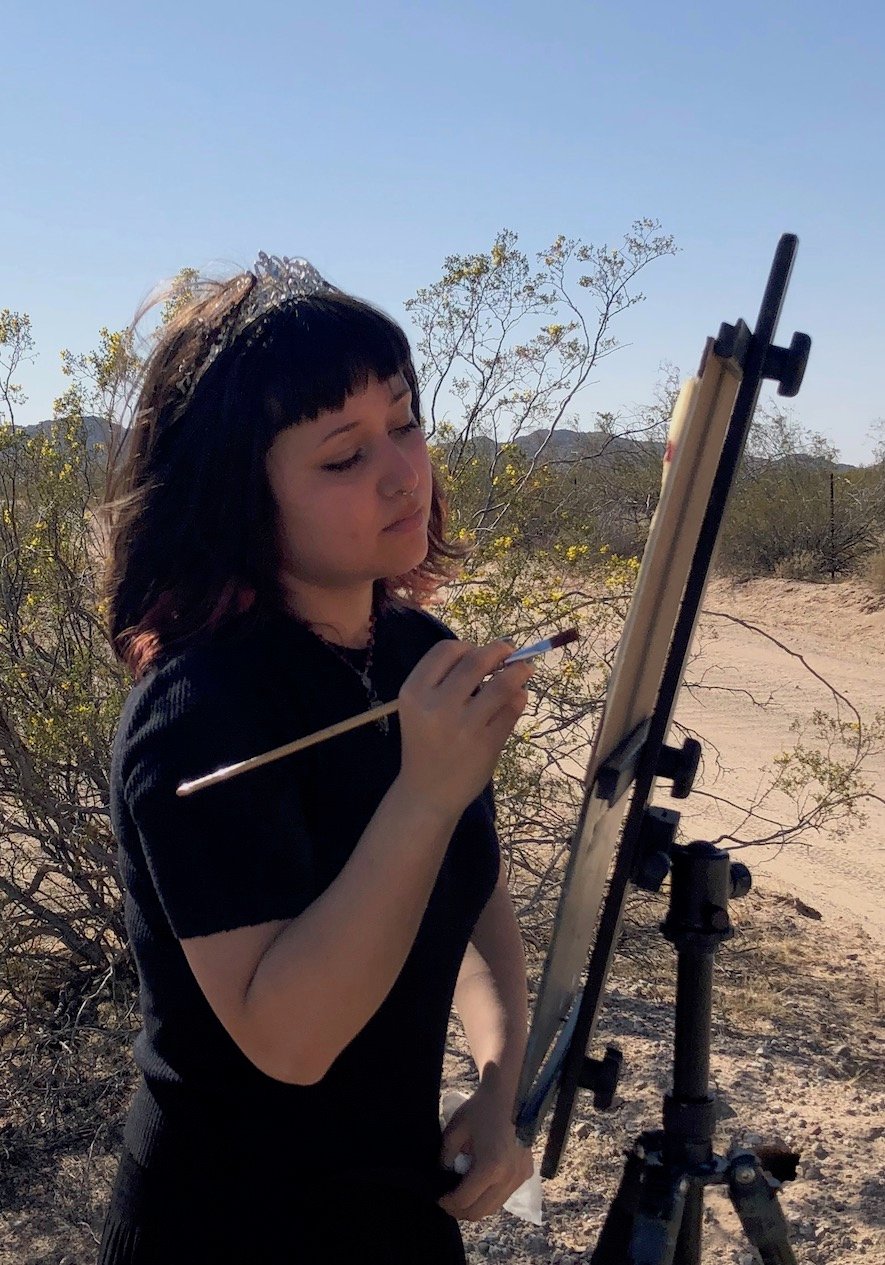 We're sitting across the kitchen island sketching each other's portraits. It's 1:37 a.m. This is the first time I've had my portrait drawn. I've had a lot of firsts this past week.
First gallery walk. First rattlesnake encounter. First art museum visit. First UFO sighting. First time walking through the desert by the yellow light of the crescent moon, dipped low enough that I think if we walked out far enough we could touch it. I'm watching you erase bits and pieces of my face. I'm thinking about earlier today, or rather yesterday, standing shoulder to shoulder with a stranger staring at a two-hundred year old painting, preserved so well I can see exactly where spirited greens grace porcelain violets. The artist is unknown. The subject is unknown. Someone looked at this painting in wonder the way me and this stranger are two-hundred years ago and decided it was lovely enough to safe keep from generation to generation. How do we decide what's good enough to keep? To maintain? To remember? I sure don't know. But I'm glad someone does. The stranger next to me smiles and turns to gaze upon the next painting. I think it's a Pissarro work. I don't really know. Some of these impressionist works look the same. Sorry Dave, but it's true. It doesn't make them any less lovely, though. I'm watching you pencil in my features. This is strange. But not the bad kind of strange, just new. I don't think I've ever really looked at someone for this long. I don't think I've ever really let someone look at me for this long. Letting someone interpret my features this openly. Well, there's a first for everything. I think about why we interpret art the way we do, what we look for, who we look for. Are we looking to find ourselves in works of art? Or who we wish we were? Maybe in another time, or with more time? Maybe it's not that deep. Maybe it's just about color and composition, the candid things. Maybe this is just one of those peculiar, fleeting, sleep deprived early morning moments. The kind you remember and come back to years later to laugh about for taking too seriously. Or maybe it's the kind you wished you reveled in a bit more than you did. It's almost 2:30. Time right now feels precious, like something I need to really savor, really hold onto. That's definitely sleep deprivation talking. We're going to stay up and watch the sunrise, because at this point it's sacrilege not to. I don't look up at the sky enough. I should start doing that more often. It's 5:51. The sky is a blue I've never seen before. I can barely keep my eyes open. The sun hitting my face is enough, though. Sitting in heady silence, I'm wondering what firsts are to come this week. What new things I'll get to place meaning upon. Or really, what new things will get to place meaning upon me. Your portrait doesn't really look like me. Maybe it does though, after all, it's your interpretation.
Juliet '21
My first art history presentation on American artist, Gilbert Stuart.
George Washington by Gilbert Stuart
Sketching American artist Charles Russell in Scottsdale at The Museum of the West.
Maynard Dixon 1875-1946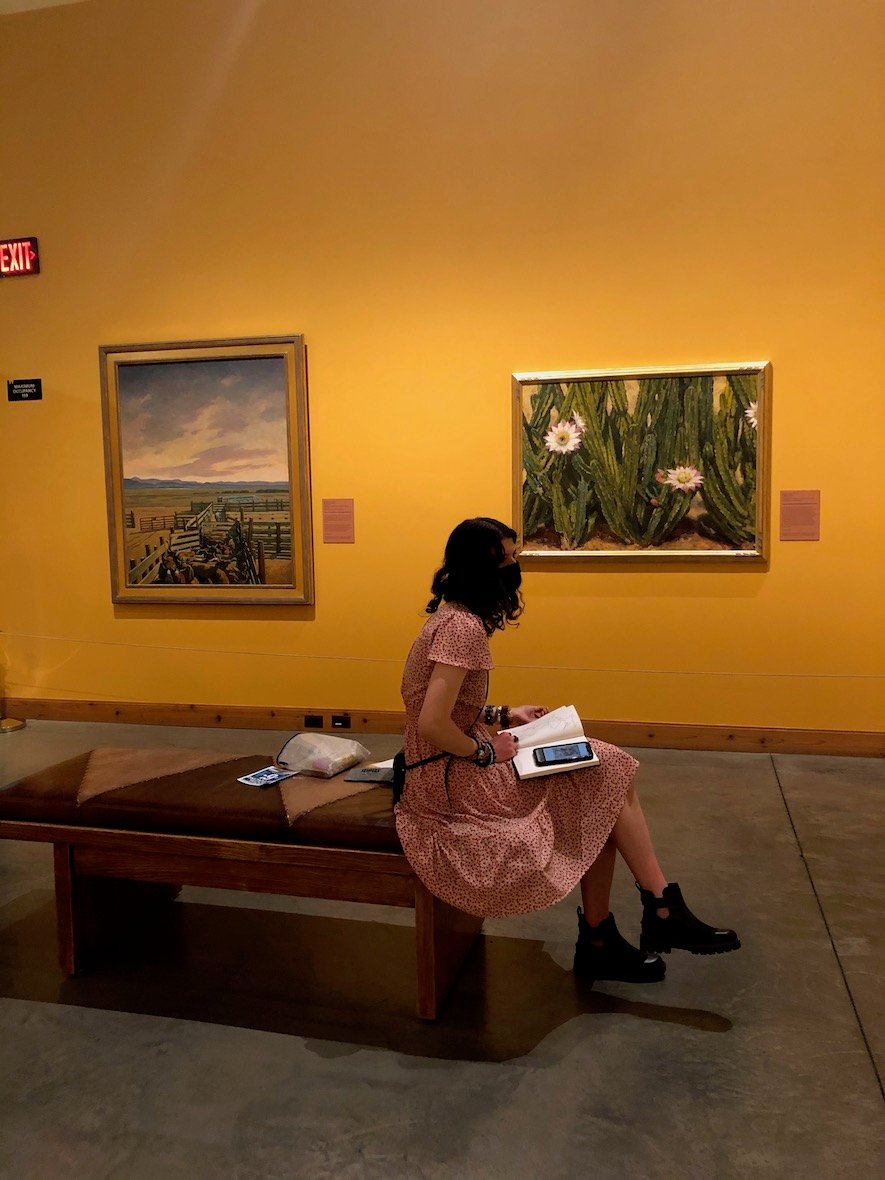 Edward S. Curtis, "Medicine Crow" 1868-1952
One of the top Artist's schools in America, a stone's throw from the Museum of the West. Rather than a degree centered school, anyone can attend for a class or classes to improve their art making skills.
Beth
Caroline
Toby
Maeve
Stella
Jason
Maxx