Buckle up, its a long one… (Not bad, just long)
A collection of memories and stories, laughter and light. Pages full of where you sat and who you met. And yes, the drawings are made up of scribbles and wonky lines. And yes, the colors blend in an unfavorable manner and the pencil smudges in lines across the page. To the eye of a stranger they are idle sketches, quite possibly a collection of nothingness. A graphite mountain stretches a small amount of the papers space, labeled "Mountains at Sunset" and a little frog who looks, mushy?? What could they mean to anyone? Each infantile sketch ignites a memory that would otherwise fade.
Sitting on the concrete ground of the pavilion area, I joked that Maeve would befriend the dog-looking coyote in the enclosure we passed earlier and she laughed in agreement. Maeve can often be found on the studio's purple couch, scrolling through the google images page "Dogs" or "Golden Retriever". I think her personality is much like that of a Golden Retriever. From my phone I sketched that mushy frog, sleeping in its small enclosure in the amphibians room. I almost pitied it, not knowing a life that is free. Ignoring the empath in me, it is a frog raised in captivity, so it's likely unaware of what it's missing. The group of three men who kindly pointed out the bear to us earlier passed laughing about who would win in a fight against the previously mentioned coyote. The sun was beating down on us, Maeve being the smarter of the two having worn shorts. Empty complaints of how hot it was entertained us as we sketched, knowing us two northerners were not actually unhappy with the weather.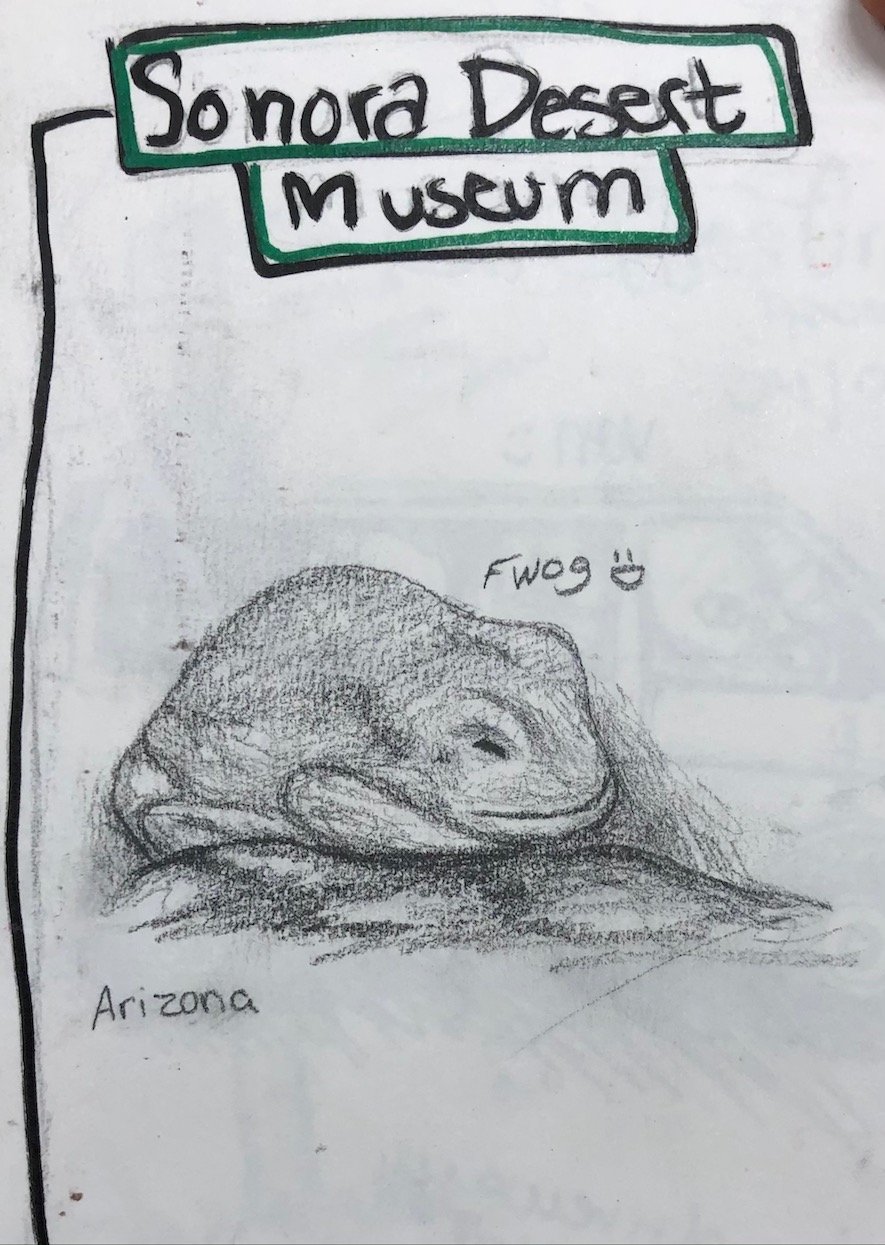 As I lay there staring at the sky, I wondered who had been here before me. How many lifetimes spanned the gap between my arrival and the first who walked here? And who was the first to walk here? Dirt was kicked up by fellow tourists wandering through. They avoided me as I lay in just outside the path's way. The blue sky was painted with small wisps of clouds, though the cloud's artists consisted of the planes who crossed through the area every so often. I knew clouds were significant to the people who were here so long ago. I had just finished a sketch of the wall that was crumbled a bit and noted that many of the tourists were incapable of silent appreciation. They discussed theories and stories that they reasoned to be true. Perhaps a way to appreciate, but never my go to...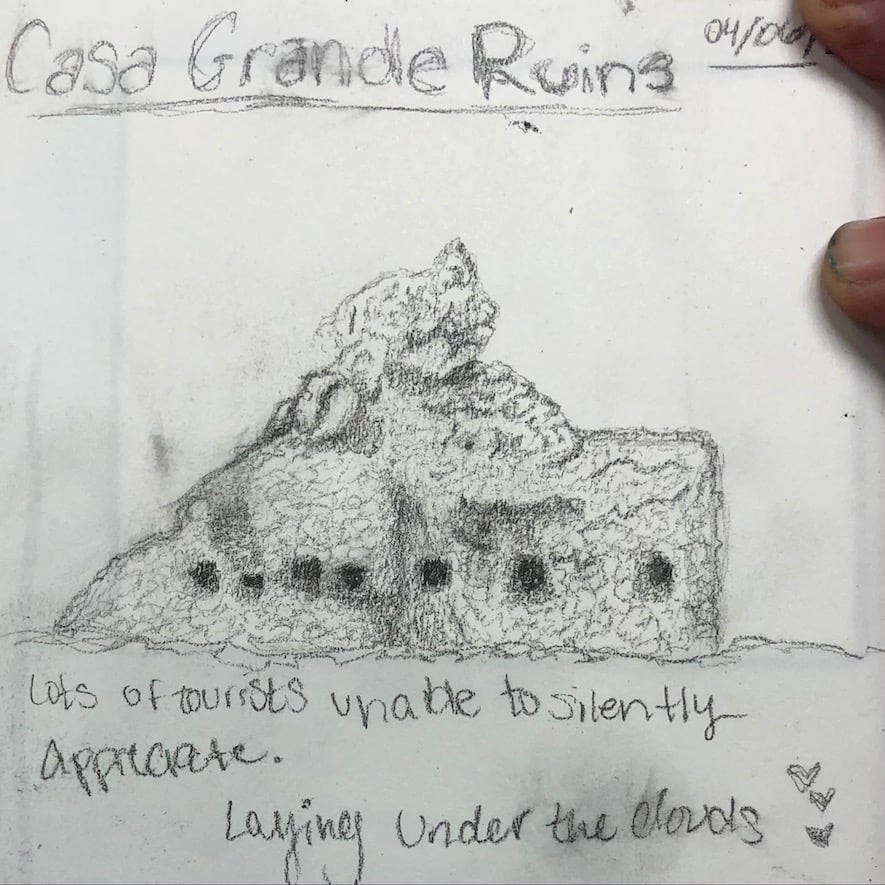 In-N-Out smelled like, I don't know??? A burger place, I guess. Having anticipated the best tasting fast food one could acquire, with shakes blended softly like clouds and fries that were perfect for shake dipping, saying I was disappointed would be minimizing the amount of substandard that was that experience. It wasn't bad though, I just prefer Five Guys. Hell I would even prefer McDonald's… Maybe... As I sat in the car I removed each one of the complementary stickers from it's sheet and stuck them onto a page. It's embarrassing how excited I was to find a Cola Scratch N' Sniff in the bunch. I turned to my group and singled people out, asking them to name each french fry jumping rope and coffee on a skate board. Toby naming the bicycle burger "Shelby" (after his true love), Maxx naming the soda on a swing "Steve" and Maeve naming her jumping fries "Bob" (I think Maxx and Maeve chose the funniest names they could think of, because they each giggled after blurting them out). Jules chose "Rupert" for her kite-flying milkshake (a fine name) and Stella chose the skateboarding coffee to be our honored frat boy "Chad". I named my beautiful Scratch N' Sniff soda the most meaningful name of all, "Homie". The whole fiasco made the group laugh and later I draped the page in bright red, yellow and green watercolor to tie it all together.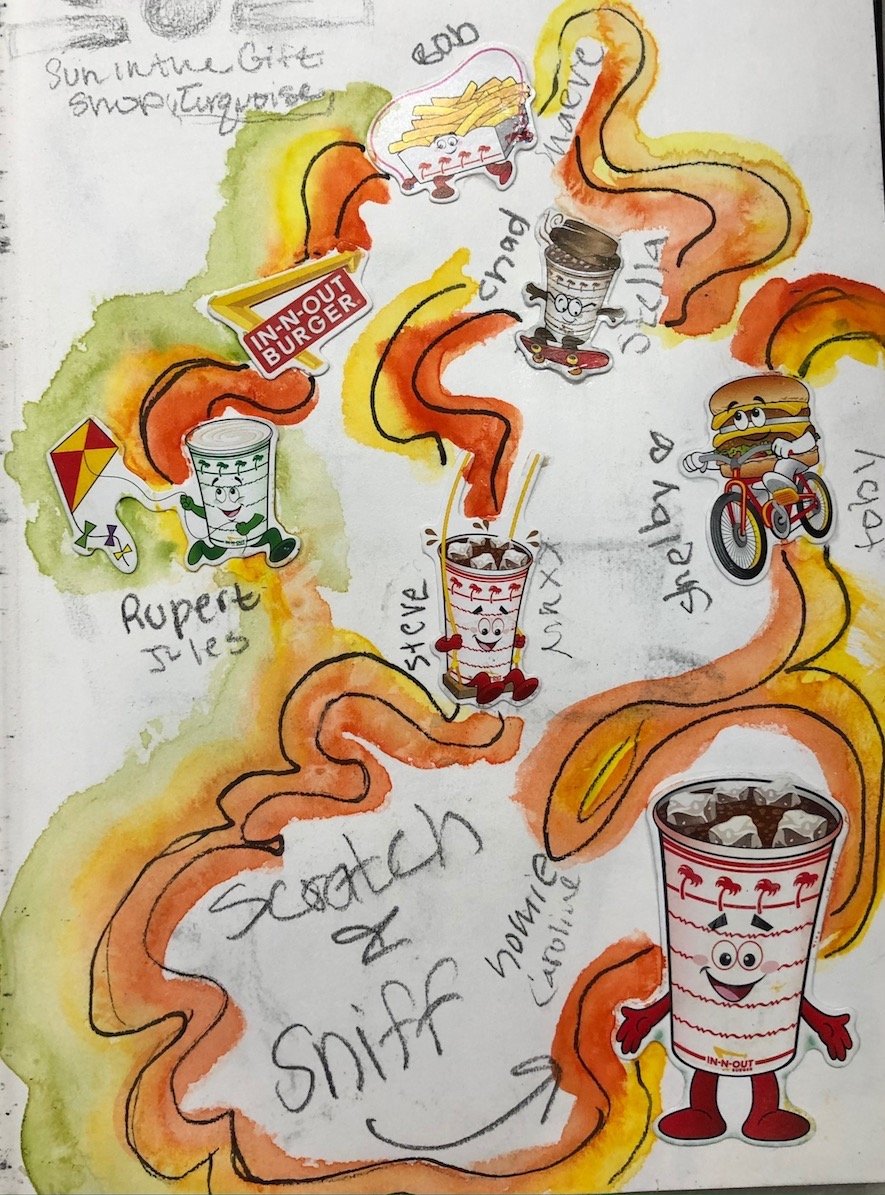 It was blazingly hot in the van, especially in the morning. The sun was peeking through the window just enough to bake it. Being the first to finish my painting, I laid back across the seat for a moment, remarking how tired I was despite absolutely destroying a Redbull just 30 minutes prior. Sitting up, I saw my friends scattered in a small group with their easels and brushes and cowboy hats. Grouped where the mountain met generally flat ground, they created a scene that I wished I could never forget. Dave, in his cowboy hat, helped Maeve, in her backwards baseball hat. Jules drifted a bit to the left of the group in her long black skirt (which I honestly don't know how she pulls off in the heat). Leo was stood in a power stance, with similar energy to "Napoleon Crossing the Alps". Stella, Toby and Maxx were somewhat grouped together, with Maxx's curly hair poking out of her hat, Toby's cowboy vibes and Stella's intent focus. I wished I could draw them all, exactly how they were in that moment. I wanted to capture the furrowed brows and Dave's laugh that echoed through the valley. Instead, I captured them as squiggly stick figures. One by one I scribbled them on and gave them each a piece of personality that would carry over the memory of that moment. Who knew you could give stick figures personality?
- Caroline '21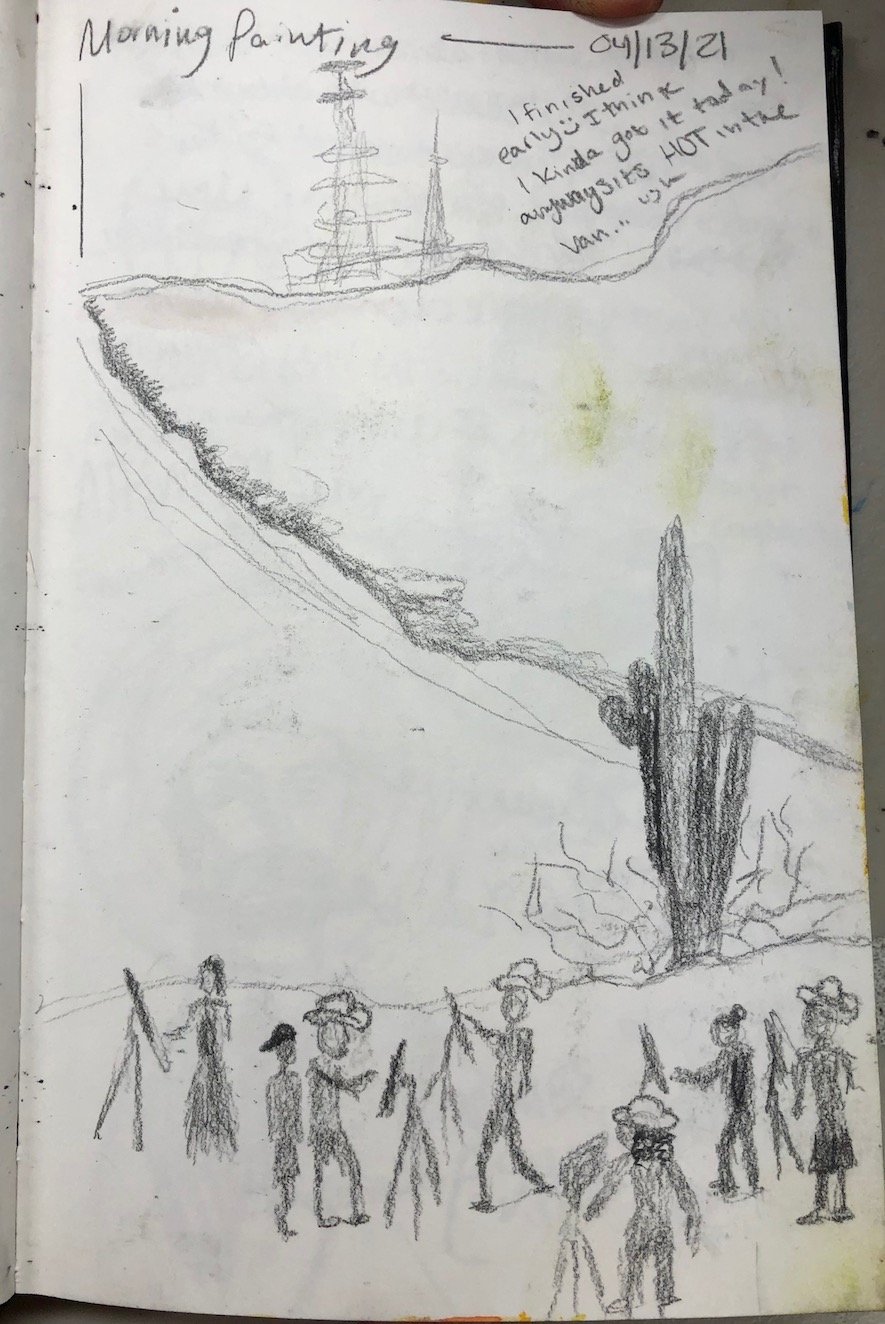 Below are images from this past week. Enjoy!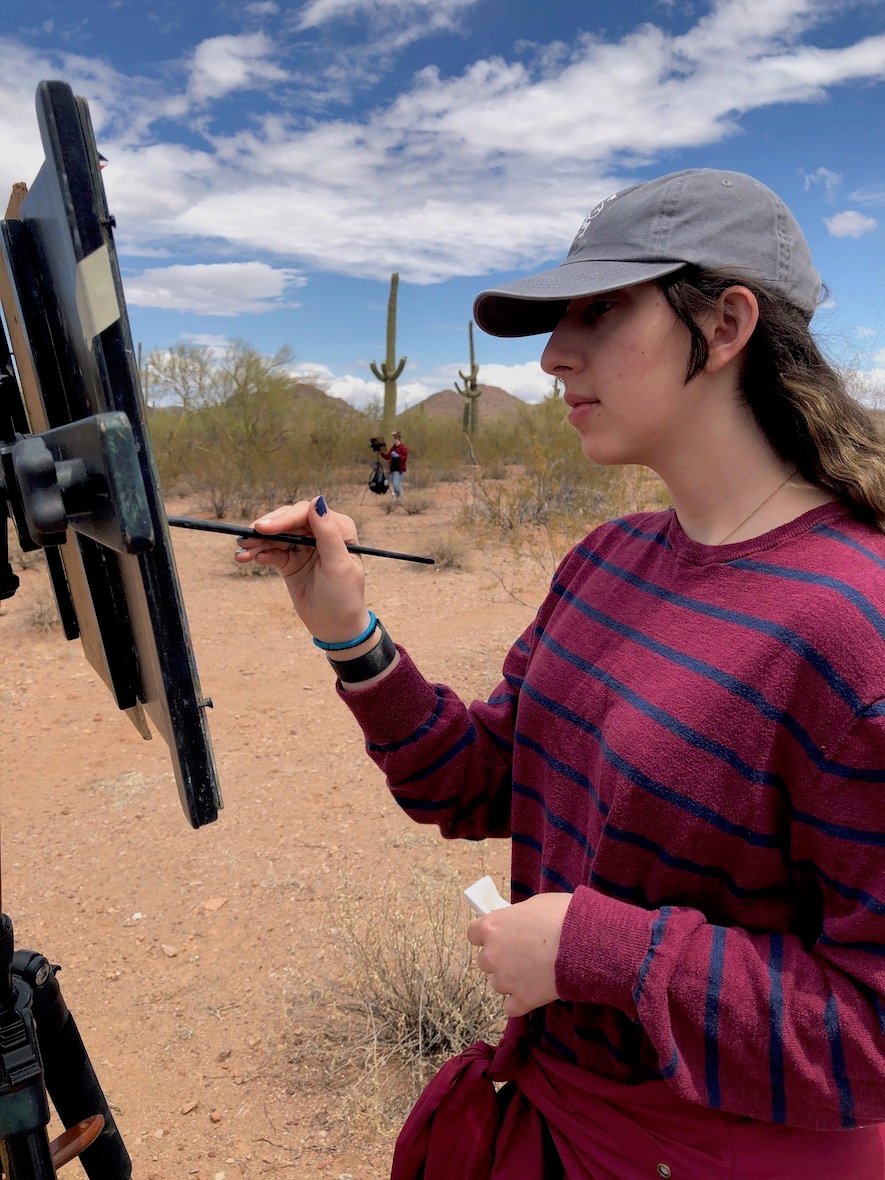 Painting in the Ironwood National Forest north of Tucson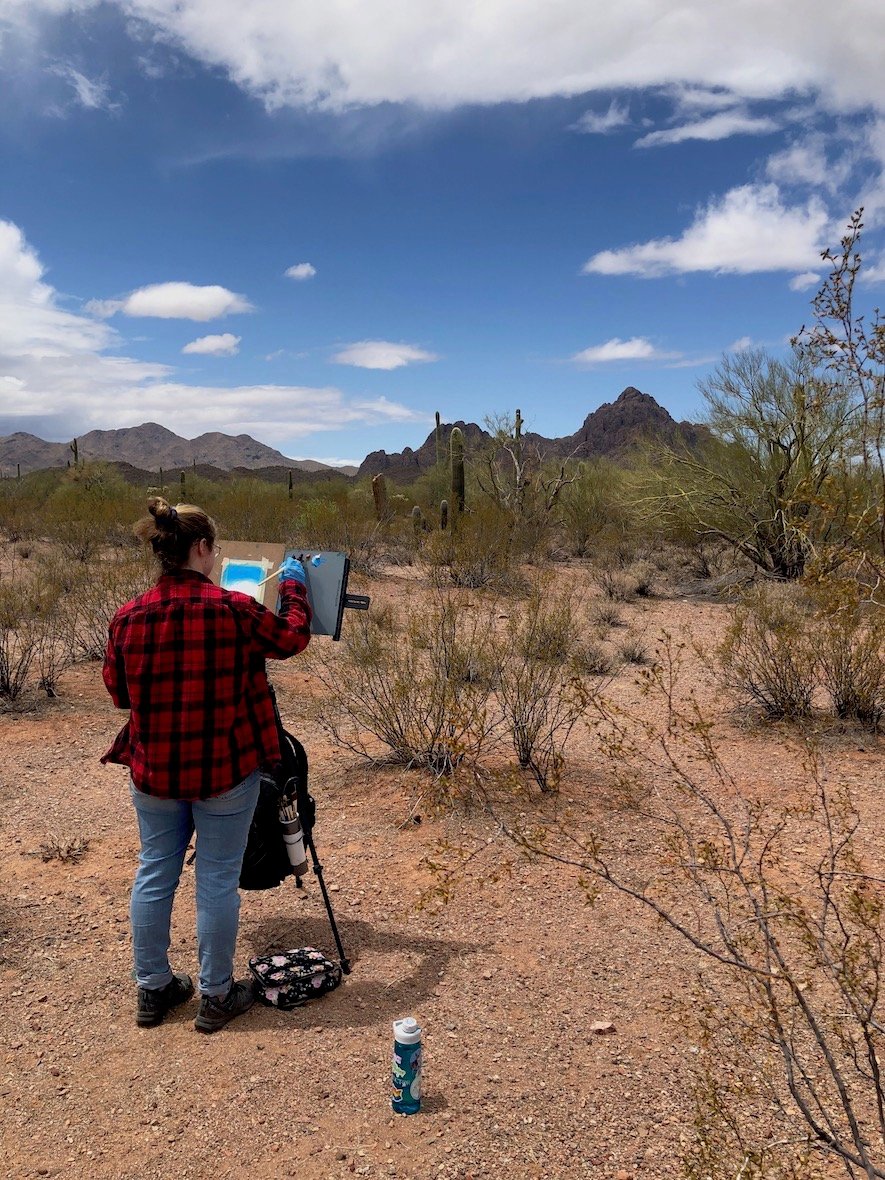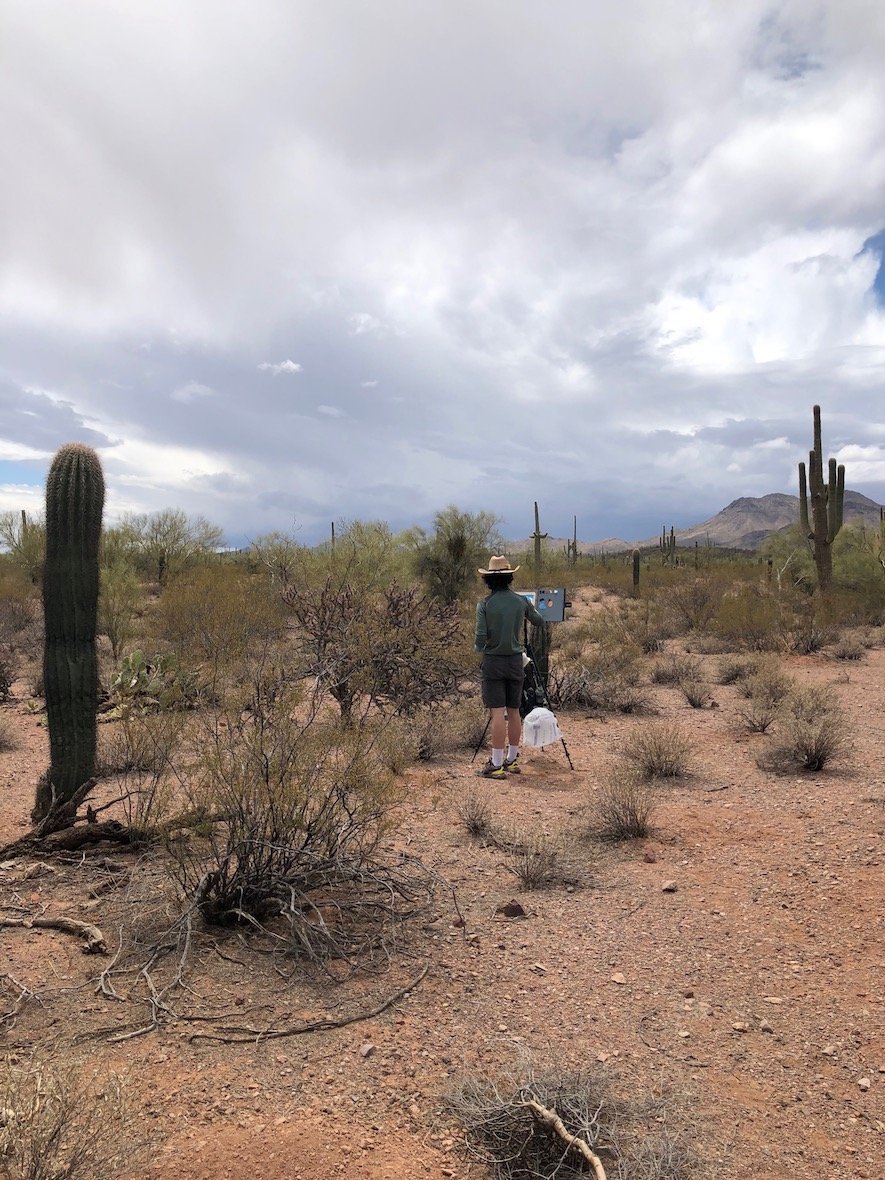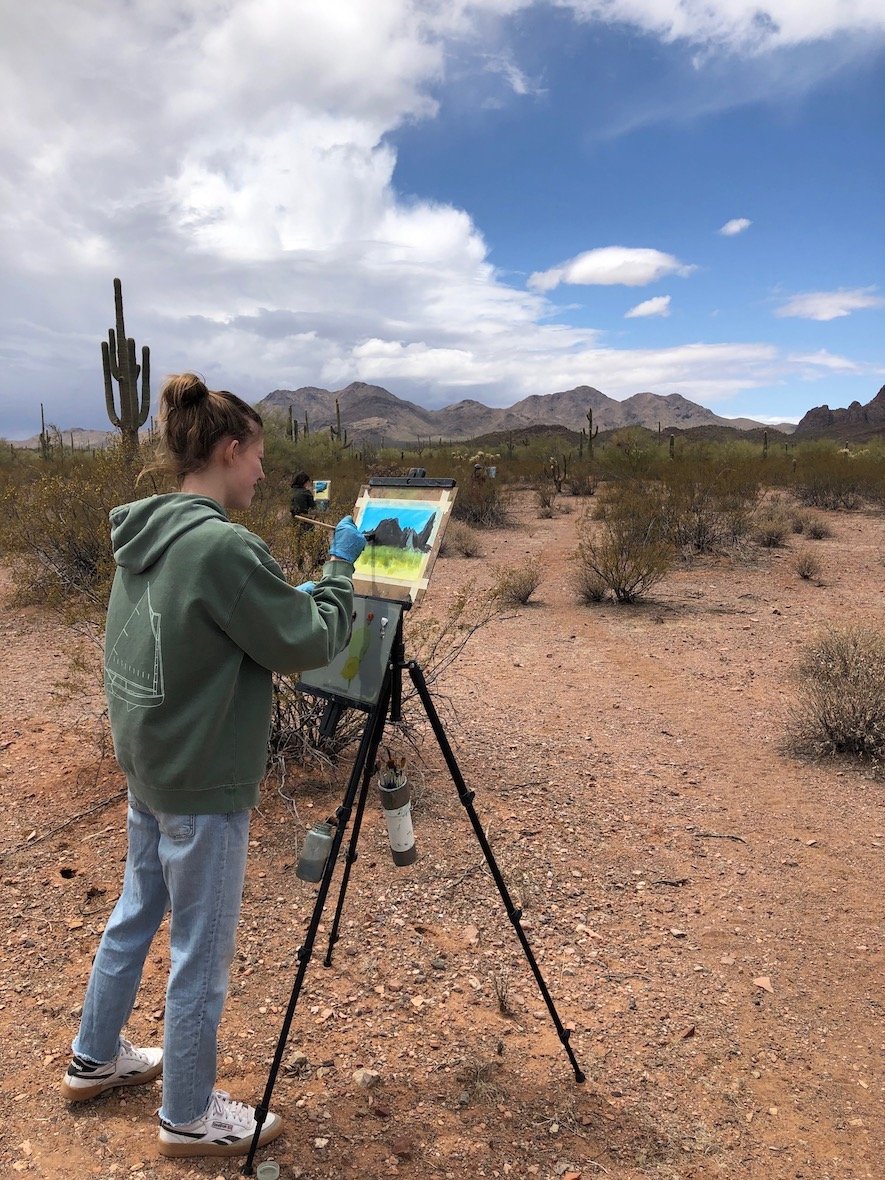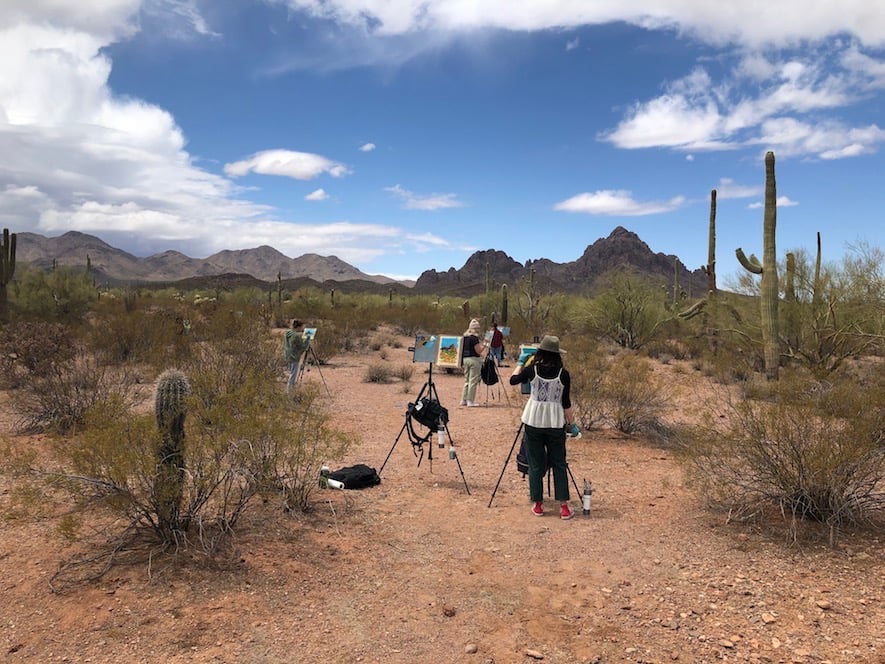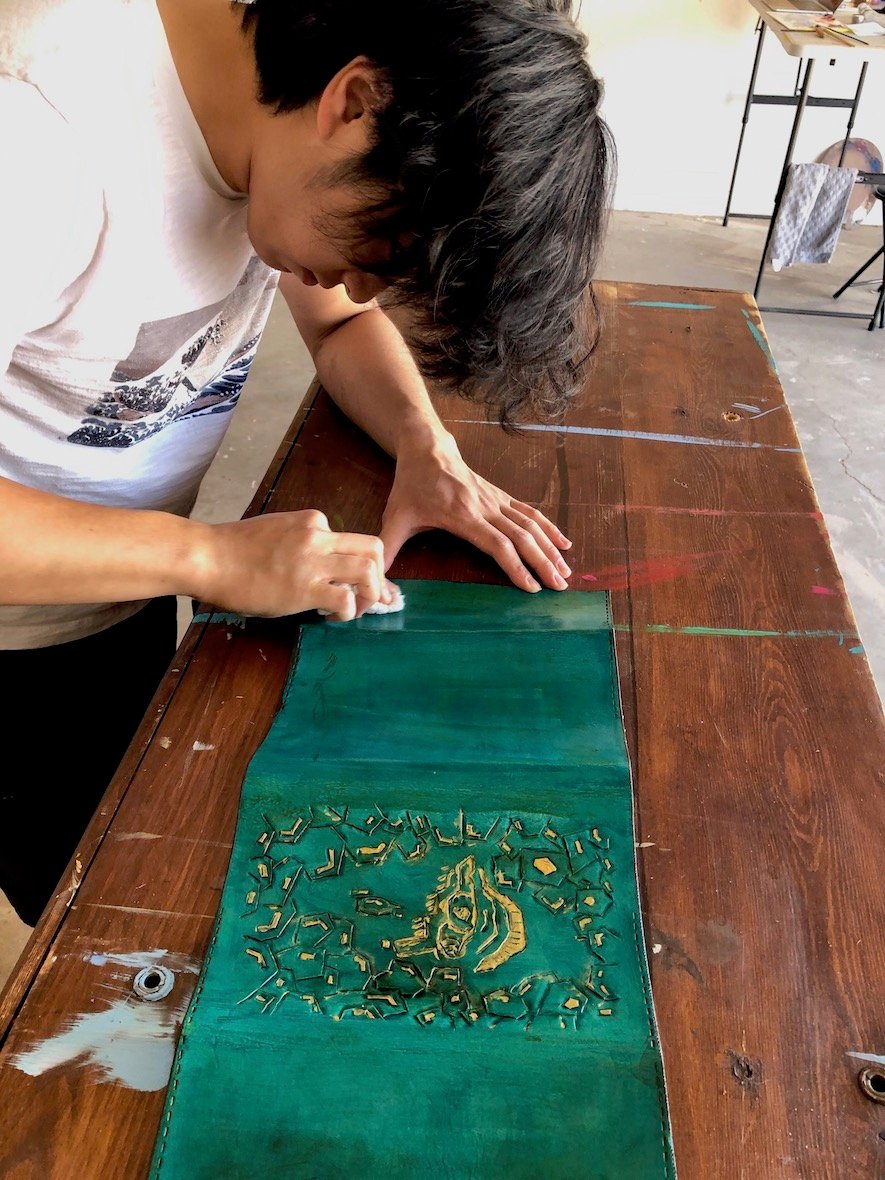 Finishing up our leather sketchbook covers on Sunday. I think the stitching was my favorite part despite everyone else dreading it. The needles left little baby bruises on all of our thumbs.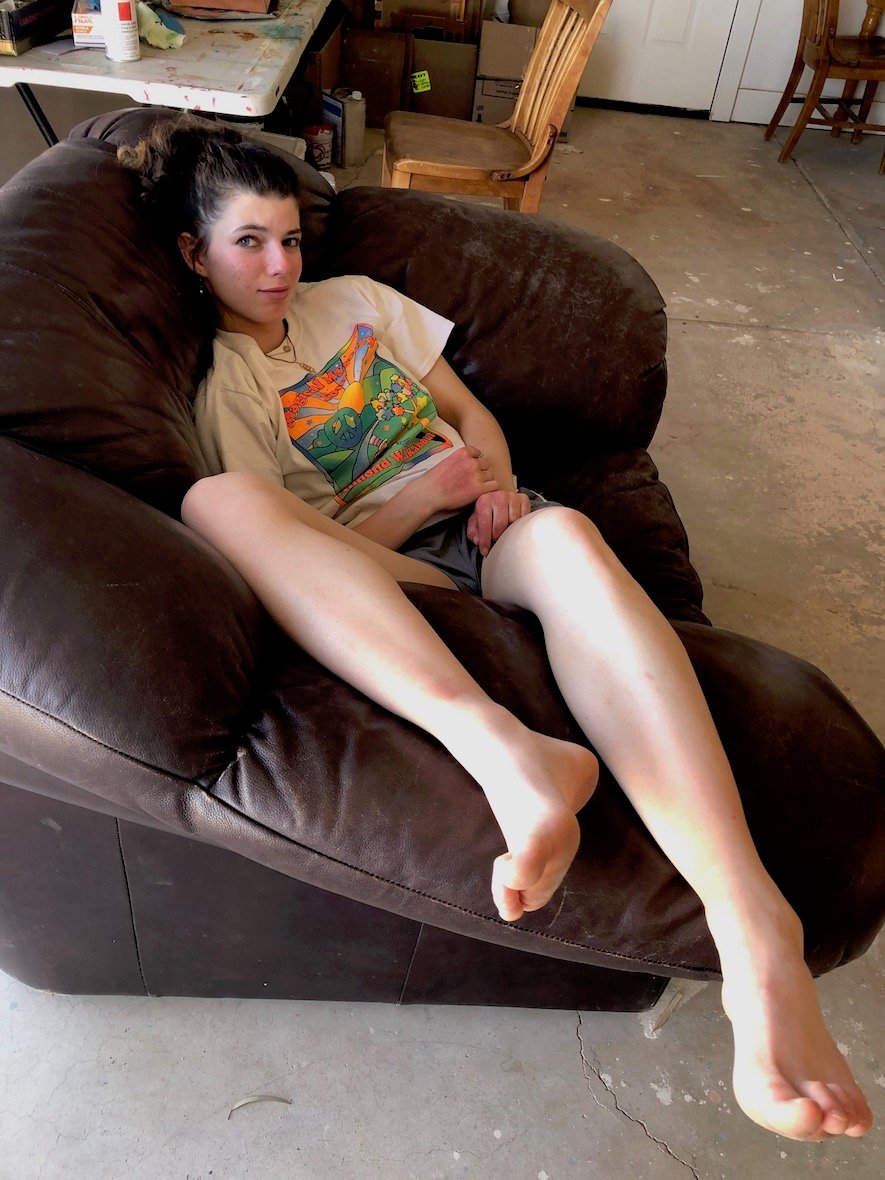 Maxx finished hers, straight chillin.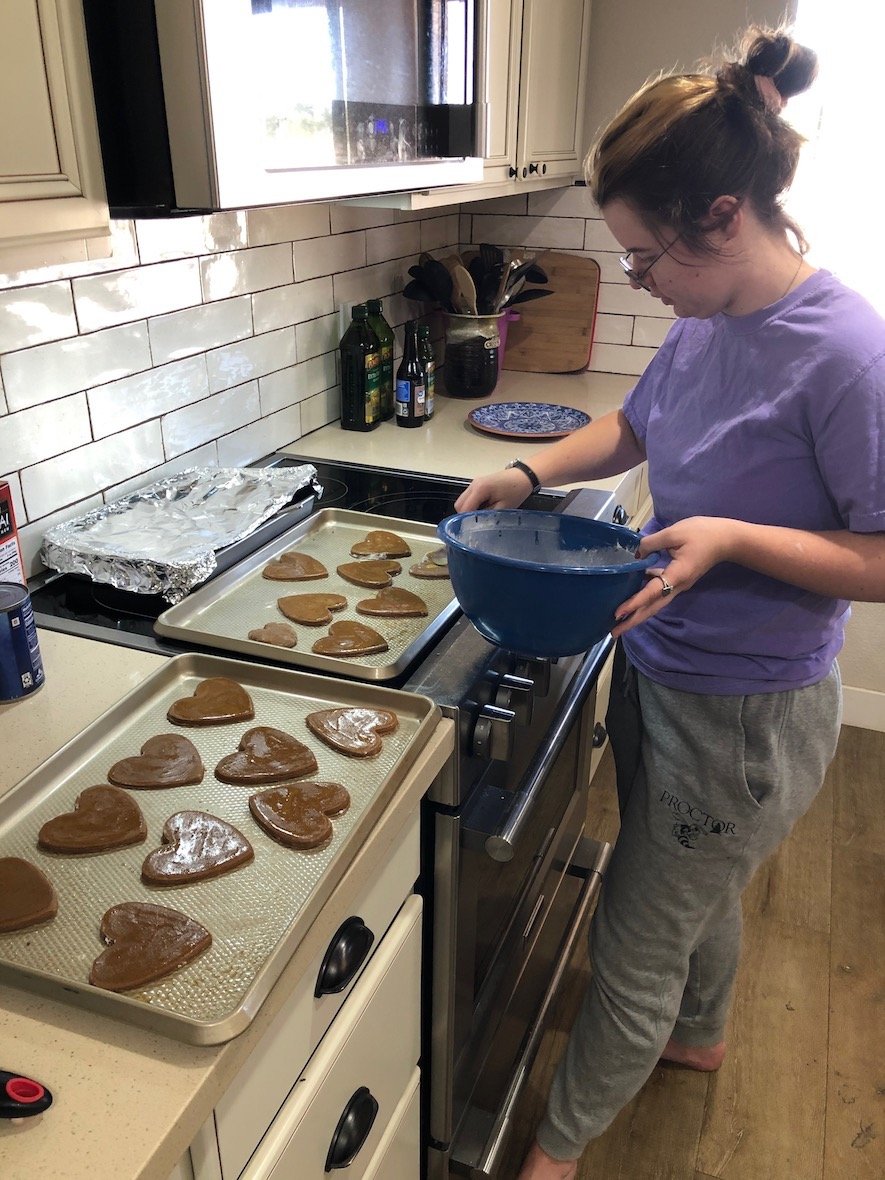 Sunday traditions, baking. Chocolate chip cookies and gingerbread cookies curtesy of our baking Gods Jules and Stella. (Jules would want me to note that the chocolate chip cookies were Toll House as to not take all the credit. Cookies are cookies to me, though).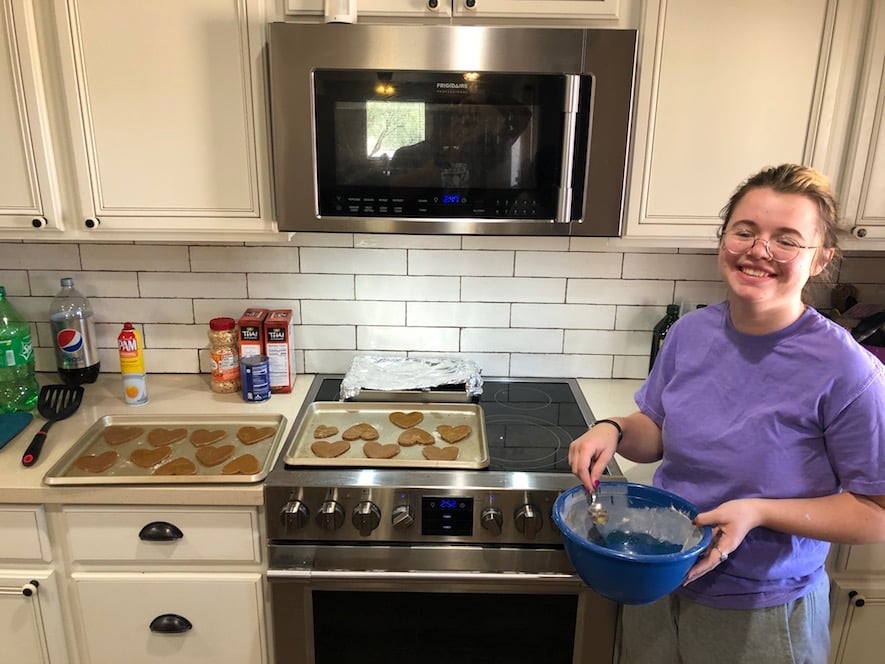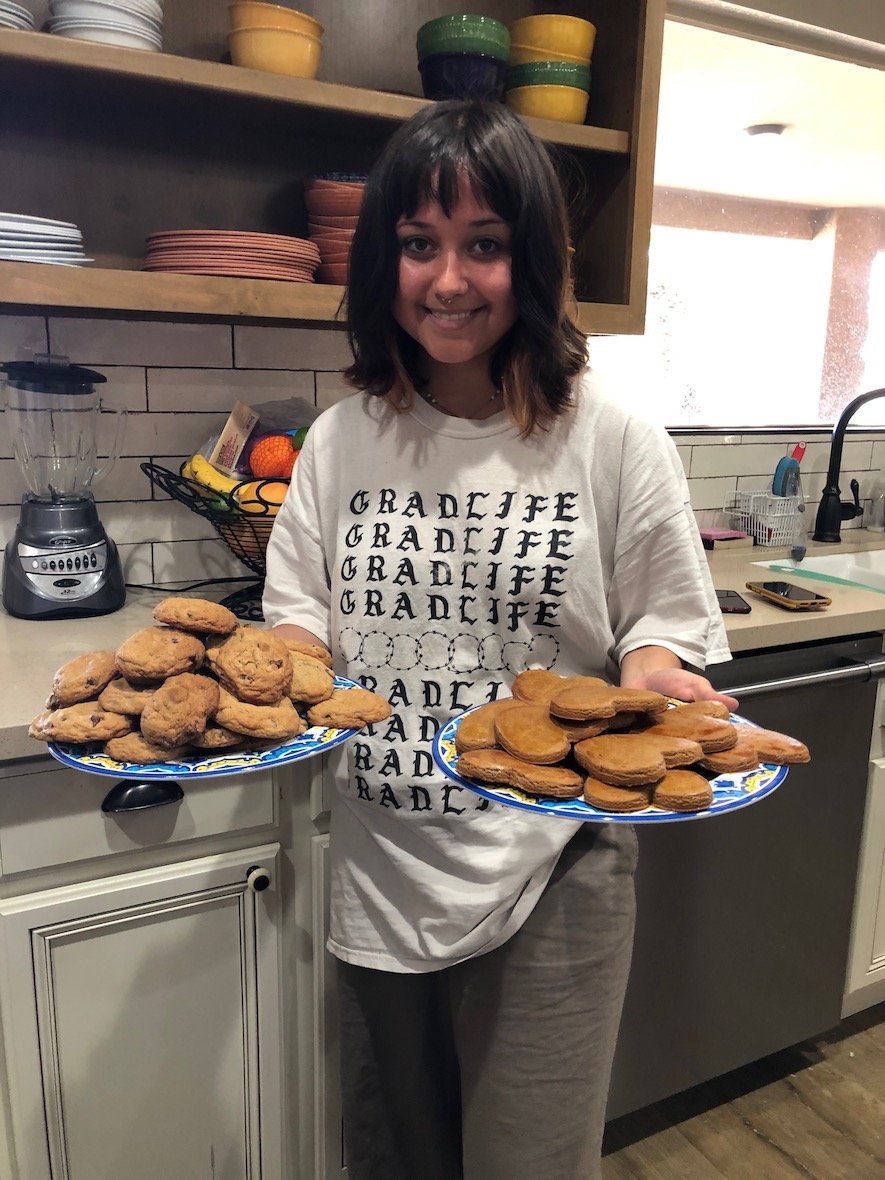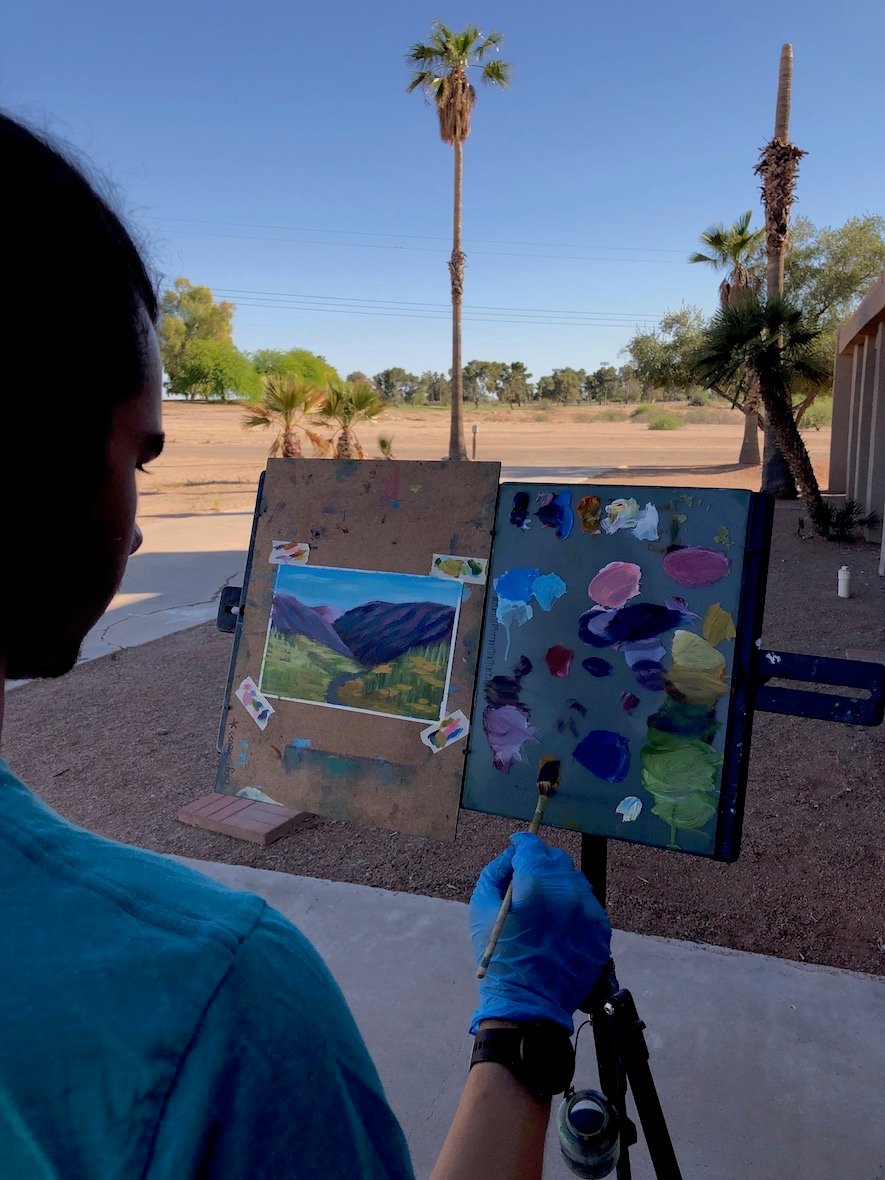 Finishing works in progress and finalizing sessions.
A trip to the Heard Museum in Phoenix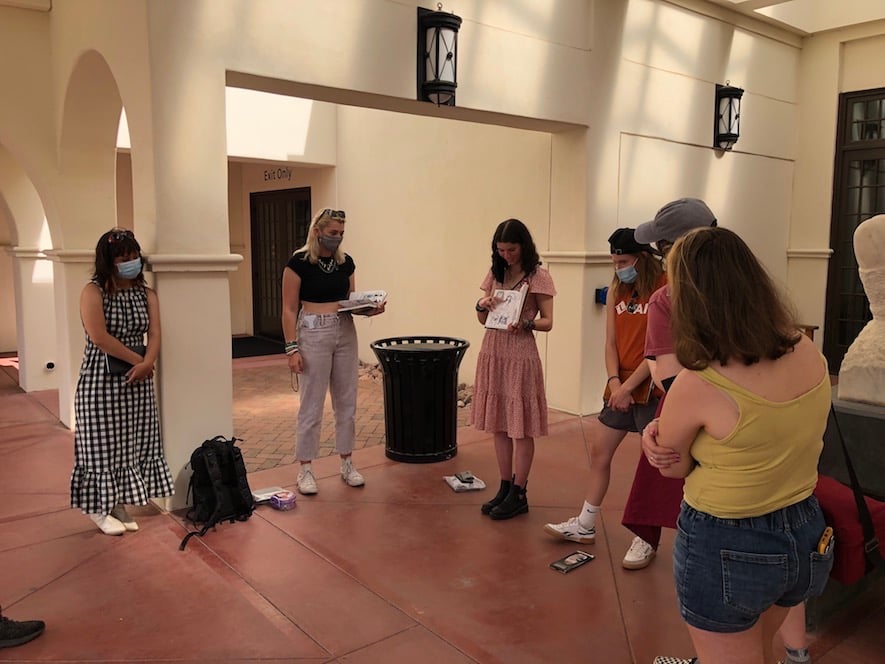 Sharing our take-a-ways. The Heard is an extension of the Smithsonian (no, I didn't see any of the displays walking around, but maybe that only happens at night) and a world class museum specializing in Native American history and culture.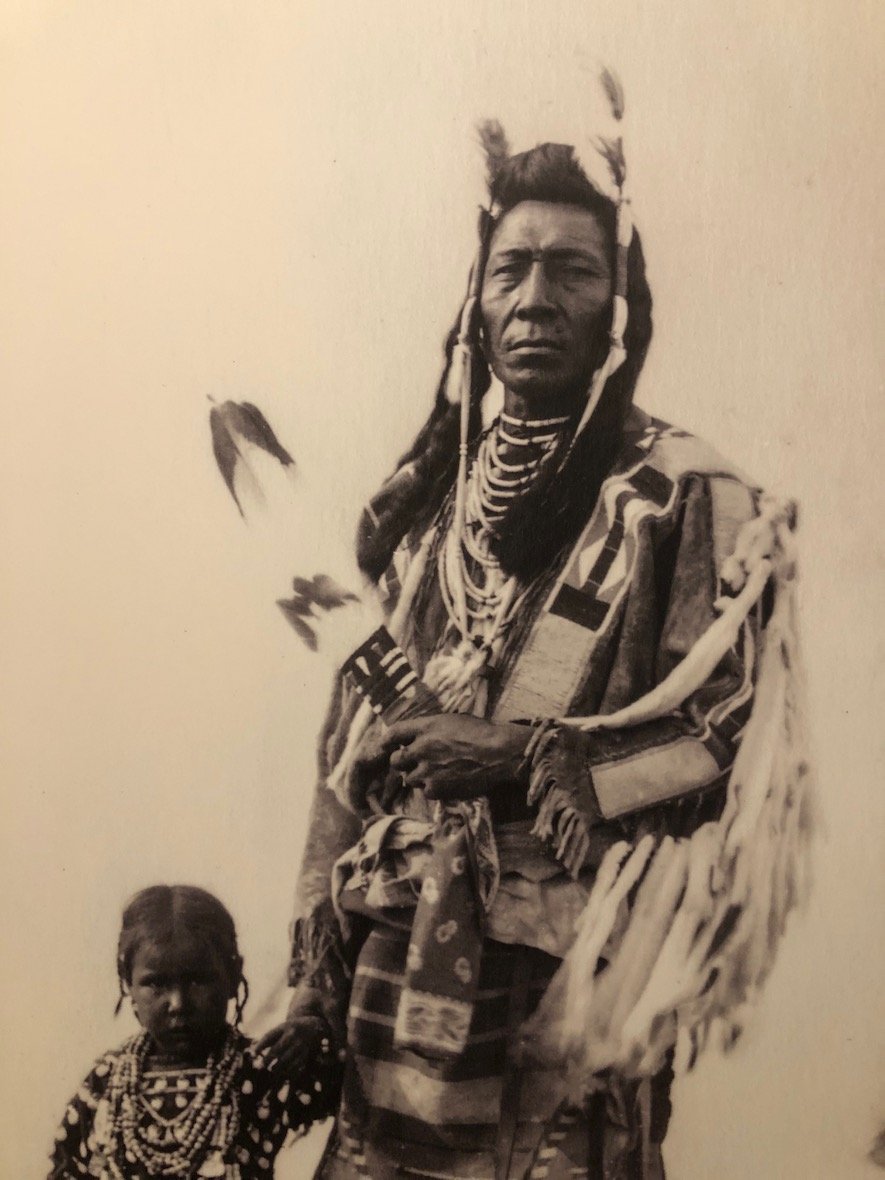 Specifically we looked at our world and so many lives that preceded ours.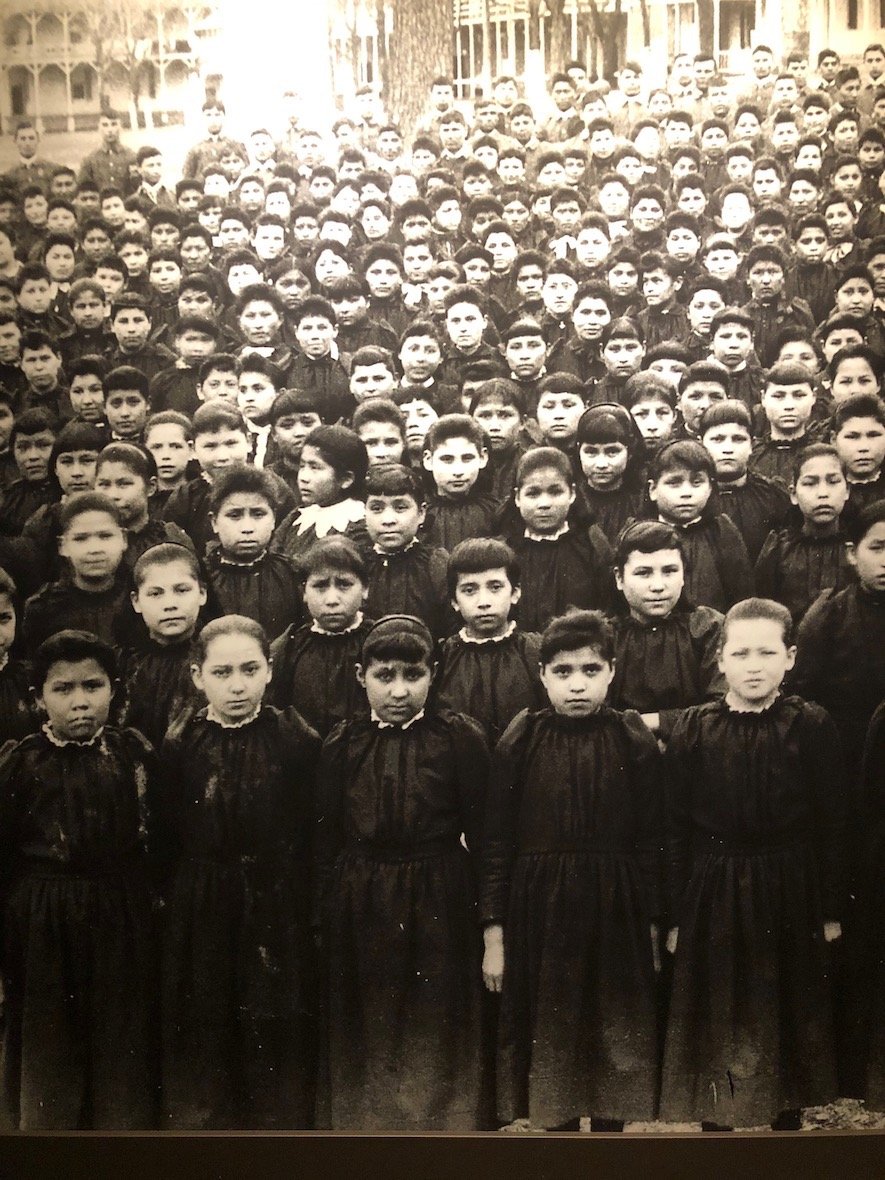 Something that struck me was the exhibit on the forced boarding schools. Thousands of Native American children and teens were forced into Christian based boarding schools. Dislodged from their families and often times moved thousands of miles away. It started in the 1870s when the U.S. government aimed to assimilate Native Americans into "civilized" society. It was sad to see how much of their identity had been stripped away. Hair was cut and clothes were taken, which Asa Daklugie remarked was like losing their identities as a whole.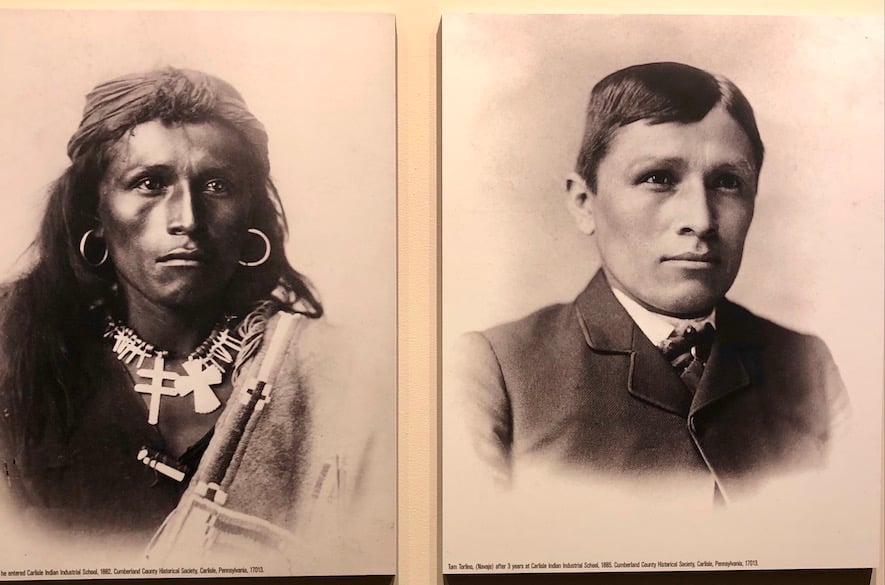 This is Tom Torlino (Navajo) after 3 years at the Carlisle Indian Industrial School 1885. I read the panel beside this which explained that they took these staged "before and after" photos as if it was a transformation to be proud of. It really broke my heart to see the transformations of the youngest children, and the group photos of siblings.
This next week we'll be headed for Sedona, AZ, our second of three long voyages. Cant wait to see what's in store for us.
P.S. Hi Mom and Dad <3