Attitude is everything: a lesson from Wednesday.
It rained Tuesday night, drumming on the roof, chewing into the snow, and turning December dreary. It turned Ward Lane into a luge run as I skittered down for an early morning run on Wednesday. I looped behind the baseball field backstop and dropped down to the rail trail, a mealy path in dawn's light. The Blackwater River, which had flooded just a few days before, whispered within its banks, inching upwards again, and at Bridge Street I turned left, then left again to the hayfield.
This, I grumbled to myself, is not a winter wonderland.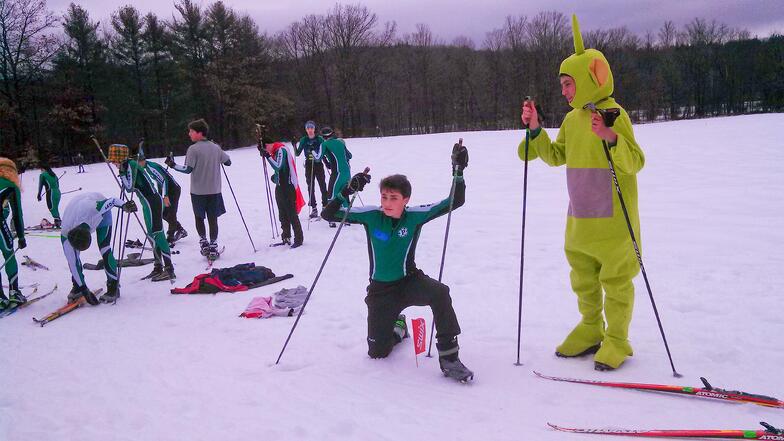 Where the floodwaters had swept through the hayfield last week the ground was bare, the snow ragged and blotchy. I plodded and trundled along. The rain soaked through outer layers of my jacket, my feet squished, rain dripped down my face. I looked to the woods where the Nordic trails ran and saw that Garry had groomed them the night before. At least the snow guns had done their work in the last cold snap, the solid white trails. The sled guns were lined up in the corner of the field, the tower guns at the start area perched silently like strange, silver cranes. The field was grey and silent. Would this be a dreary setting for the afternoon Nordic race? Would skiers simply slog around the required laps.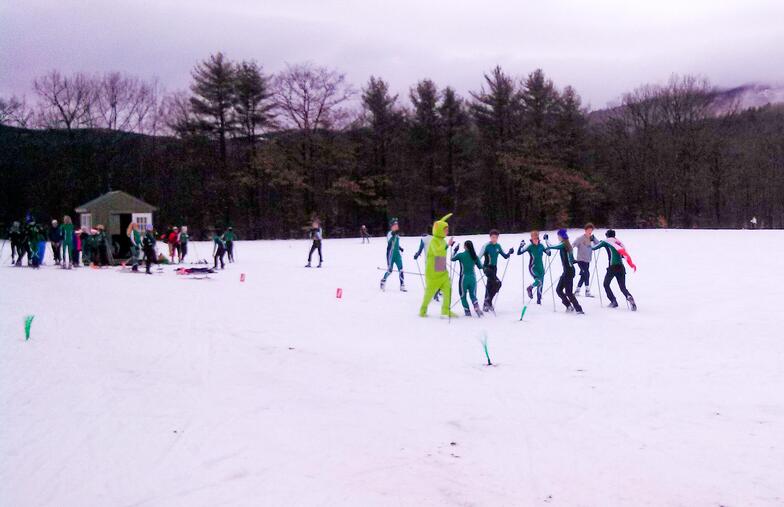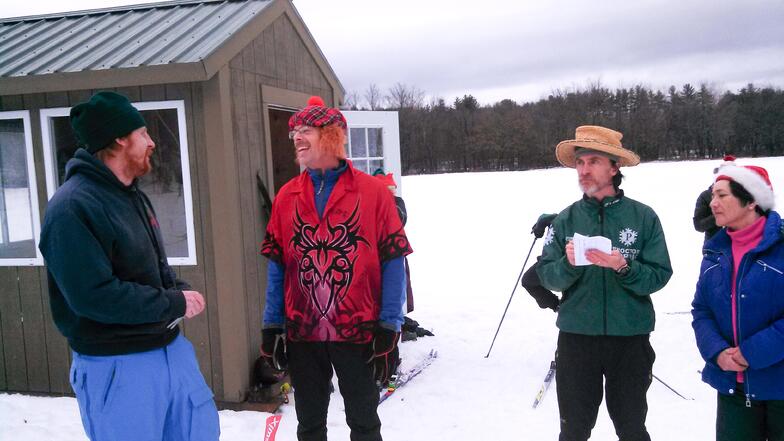 By the afternoon the rain faltered, then stopped. I swapped out sneakers for ski boots and drove over to the ski area to drop in on the race. As I skied out to the sprint loop I could hear whoops and cheers echoing through the woods. It was a low-key costume relay race, but I had forgotten that until I saw skiers on the hill by the t-bar: first a racer in a speedo and a tank-top hammered past, then a nimble green Teletubby, and just as I was orienting myself Goldilocks appeared. I couldn't help but smile.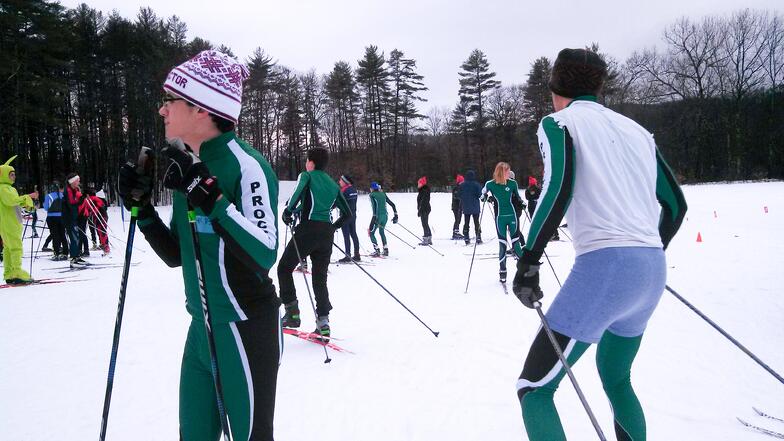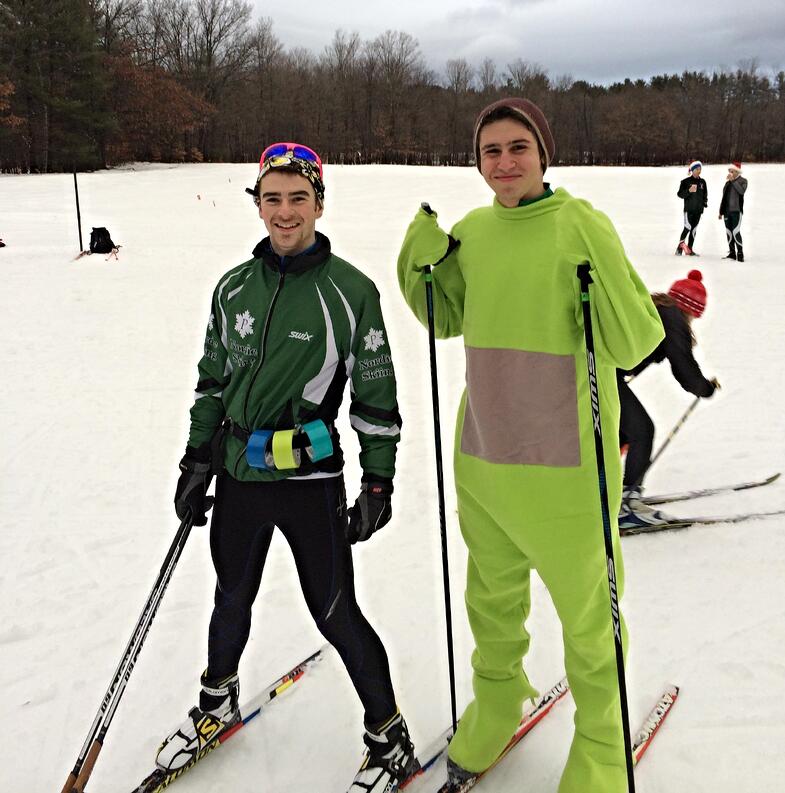 There were three classes for racers - novice, intermediate, advanced – and everyone cheered for everyone else. There were Nordic skiers that wobbled and skiers that swooped, but all were in high spirits. All they were looking for was a ribbon of snow, a venue to compete, and the opportunity to laugh. Coaches were cheering, racers were cheering, parents were cheering. It couldn't have mattered less that the sky was still overcast, the temperatures pushed the upper 30's, and the snow was soft. With the right mindset, it was wonderland.
Wednesday's lesson is a good one to keep in mind.
Please share your thoughts with me in the comments below, and follow me on Twitter.
Mike Henriques P'11, P'15
Proctor Academy Head of School