I am traveling this week, criss-crossing the country from Atlanta to San Francisco, which is where I am today near Union Square. I can't help but wander over to the Apple Store at times, venturing in to ogle the newest products. How could I not? There, on the front of the store, a huge photograph advertises the AirPod noise cancelling headphones, the newest iteration of a wildly popular little knobby white knuckles people are popping in their ears all over the world to listen to music and podcasts and to talk on the phone. I had to try them out, and I have to admit to being impressed. But this got me thinking about whether education is simply a product that goes through iterative phases. It made me a little uneasy.
I remember the first 4x4 truck I purchased in my late 20's, a Toyota four wheel drive truck, extended cab, cap on the back, a sweet rig. I spent summers driving west, camping in "Skip King" in Wyoming when I wasn't working NOLS courses. I thought that "Skip King," like those AirPods I purchased a couple of years ago, would last forever. I thought that Wind River life would last forever. Of course it didn't and the truck didn't. Gradually it began to show signs of wear: tire treads thinned, brakes needed replacing, rust spots blossomed on the body. After about nine years of hard use and scabbed with sheet metal, my beloved truck was falling apart. I had to move on, trade it in for what it was worth (not much), and try my luck with a Subaru.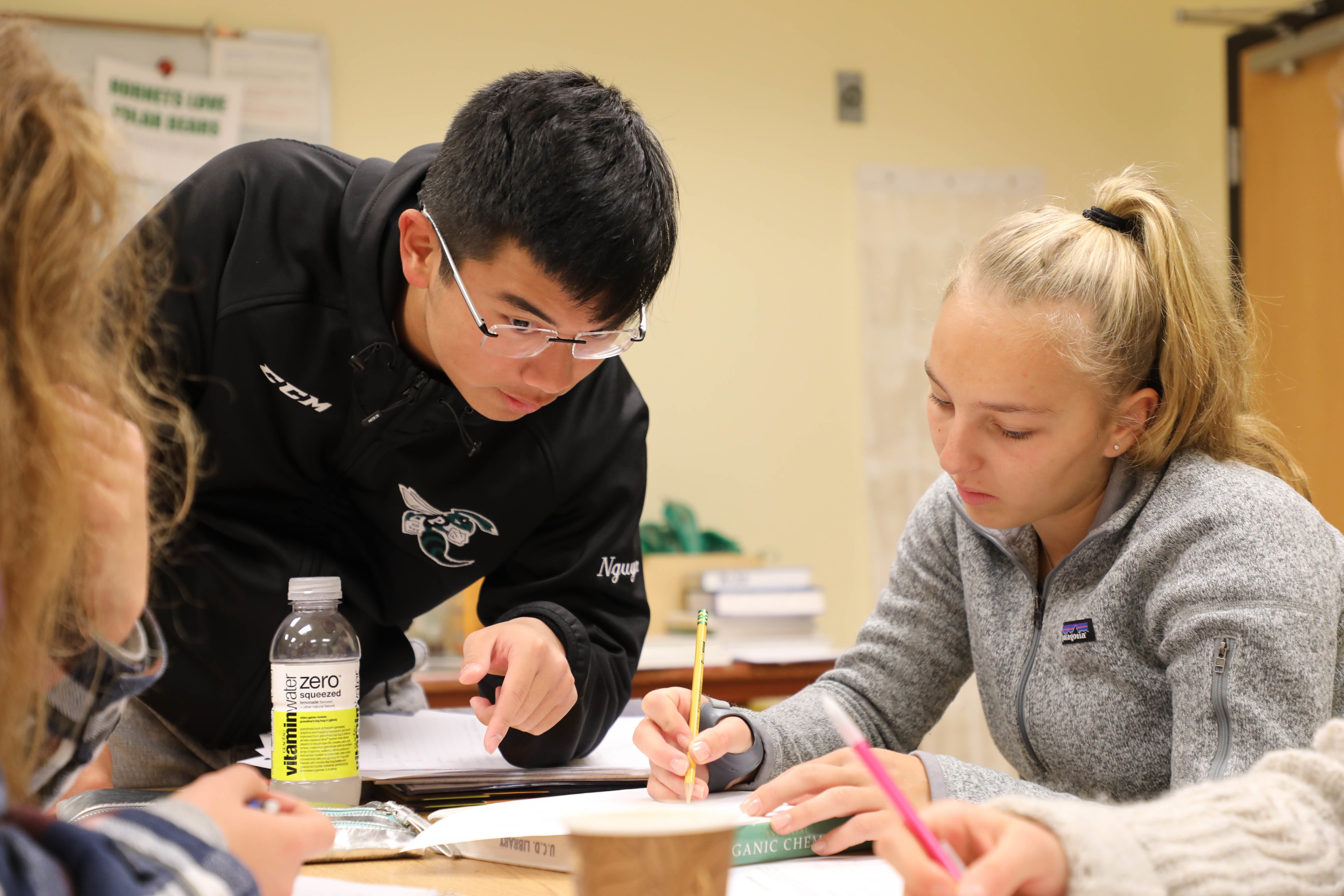 We purchase, we utilize, and then we replace. (I am holding off on the new AirPods. For now.) That's the way products work. That's how laptops, big screen TVs, 4x4 pickups, and phones and the companies that make them operate. There's always a next generation, an update, a new version. So how does education fit into the landscape of product?
If you ask the average senior who has been navigating the tangle of emotions that comes with the college application landscape, who has written their essays, listed accomplishments, mailed off transcripts, corralled letters of recommendation, and is now keeping the questions of family at bay and fretting about the committee's final decision on what the best outcome might be, their answer is apt to align with the school that they think is the most competitive or has the best brand name. They are thinking product thoughts. No matter how hard they try - no matter how hard their parents try - Elon or Harvard or Gettysburg or Maine Maritime or UNH or Pomona, or Simmons, or Stanford is ranked. U.S. News and World's Report may be culpable to a degree, but we all play a role. We trend towards thinking of education as product.
I believe that is the lesser half of education. The more far more valuable part of education, the part that doesn't rust out or need replacing once you acquire it, is about process. That's what tuition dollars should be purchasing. Each student has the potential to learn a mindset for inquiry, a mindset for community, a mindset for self awareness and awareness of interconnectivity. There are all sorts of approaches to this, whether it's project based learning and an emphasis on collaboration, or problem based learning and mastery transcripts. There are upgrades to the learning environment just like there are upgrades to products. Not all of them work. Some are glitzy distractions. But the schools that hit on a way of learning that doesn't age out have created a bit of life magic.
Many think Proctor has done that, and I tend to (naturally) agree. The contextualization of learning within this community creates unique opportunities to build a process of inquiry that is transferable and resilient. It doesn't age out. How different is it to learn a language within the context of a culture instead of within the confines of a classroom? For many students, that single experience of contextual learning changes the classroom forever. It makes it more relevant when you go back. Mountain, Ocean, Costa Rica, European Art (and Learning Skills) - what these programs do better than anything I know of is create an awareness of process. Contextualized learning, on or off campus, is critical. It's not about finding your passion, it's about finding your process. You find that and the passion will come.
The real grail in high school (I think learning it in college is too late) is all about grasping process. Finding out how to contextualize learning on multiple levels - subject matter, community, spiritual - unlocks life and doesn't age out. You'll never see it advertised in front of an Apple Store, but those creative minds that built the iPhone and those artists who made all the music that streams over the AirPod, they get it. Ultimately, it's about the process.

Mike Henriques P'11, P'15
Proctor Academy Head of School