It's been quite a week. The grey, the rain, the pelting sleet, the icy walks, the sand tracking everywhere. The sand. That so, so trackable sand that finds its way through the Maxwell Savage doorway, up the stairs to World Languages, into the Faculty Lounge, down to the Bookstore. It winds its way like a thin, flat, gritty blade into every building, never content with just the walk-off mats or entry grates. It's entitled sand, bold sand, and in a dreary week of February when the temperatures will range from 0 to near 60, that sands seems purposefully wrought by one of those quirky New England weather patterns. It's been a week of trudging.
It's the kind of week that makes you want to fold up, pack it in, and stay in the hot tea and sofa zone. Or the Netflix and Amazon Prime video zone.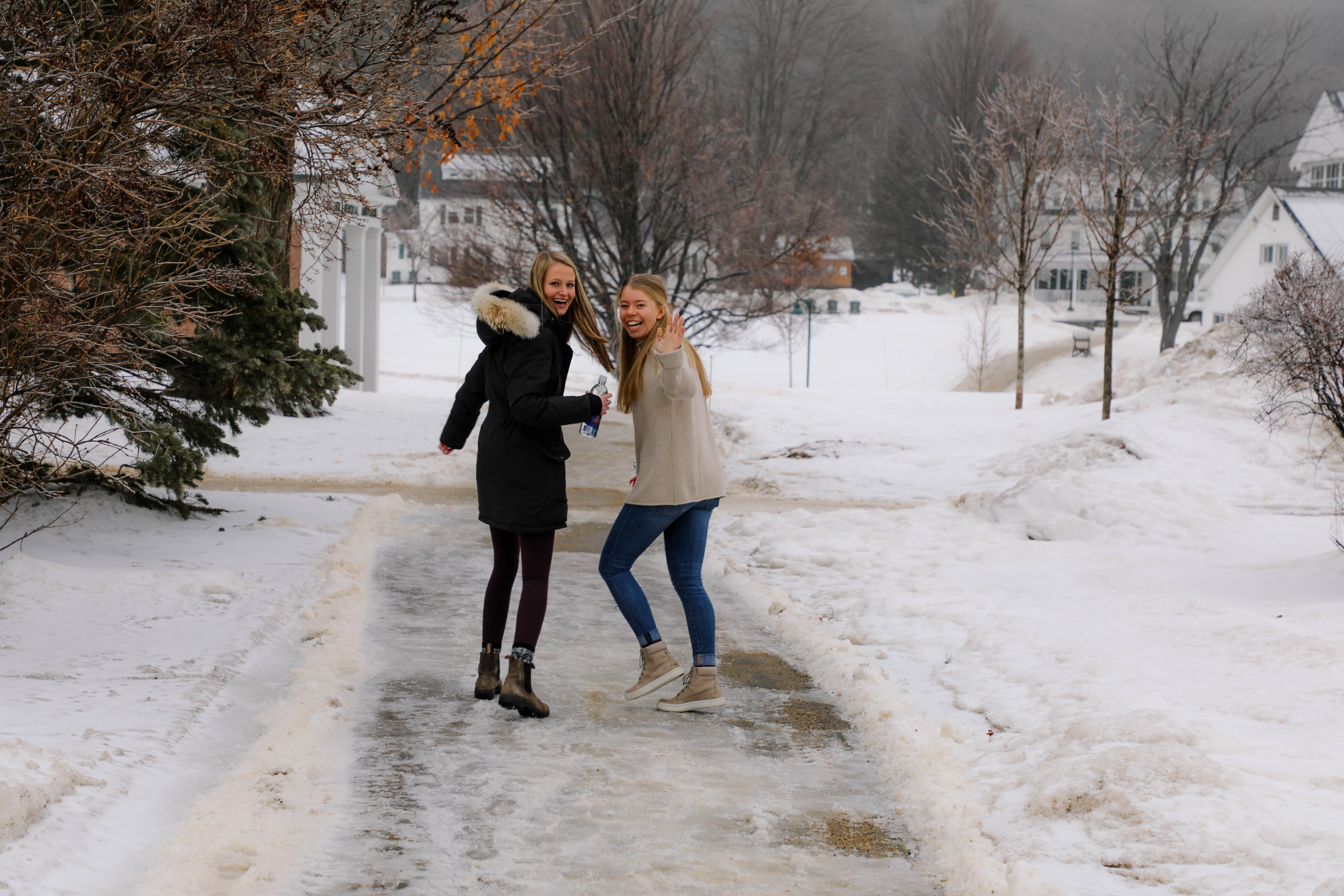 I love these weeks in February. They are the New England character test weeks. They are the weeks that set out ice traps, puddle traps, chill traps, mood traps. They just make you have to find a different inner grit, a different kind of soul traction. They are the kind of week that, quite honestly, you are not going to find in too many other places outside of northern New England. Certainly not on the beaches of some tropical island, even if there is where we want to be. Especially this week.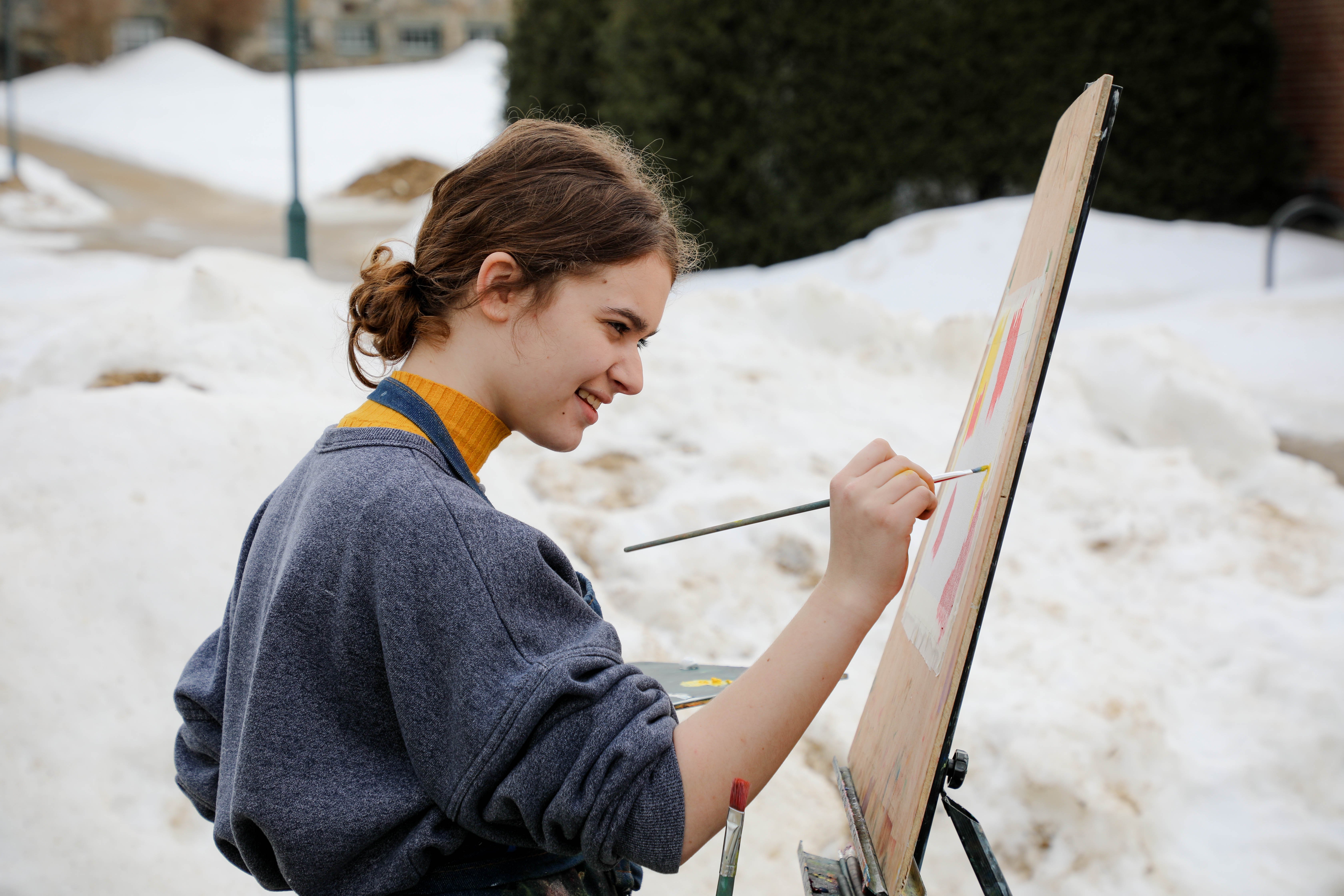 It's almost a necessary game: Find the upside in February's downside. Hunt optimism. The downside is too easy. The chill too pervasive, the icy puddles too plentiful and deep, but if you look and listen, well the upside is hard to miss. A last second jump shot by Victoria to steal a win for the varsity girls' basketball team? There's a moment. New art catches the eye in the Brown Dining Commons, another basketball story filters out about the JV boys' team (on fire this year), Alan McIntyre energizes his students to think trash, Lisa Scarry radiates warmth and compassion in Maxwell Savage, Essence and Mikala crush an announcement in assembly, the Lunar New Year's dinner sparkles, another issue of the Hornet's Nest appears, Nelson and Zina (below) speak their wisdom to the community…...oh, the list is long.
And when you can see the positives, when you start to tally them, they become the soul grit needed to traverse a slippery February. The outer positives build an inner optimism and tenacity. There's no better month in the year than February for the lesson. Thank goodness we have three more weeks of it!

Mike Henriques P'11, P'15
Proctor Academy Head of School